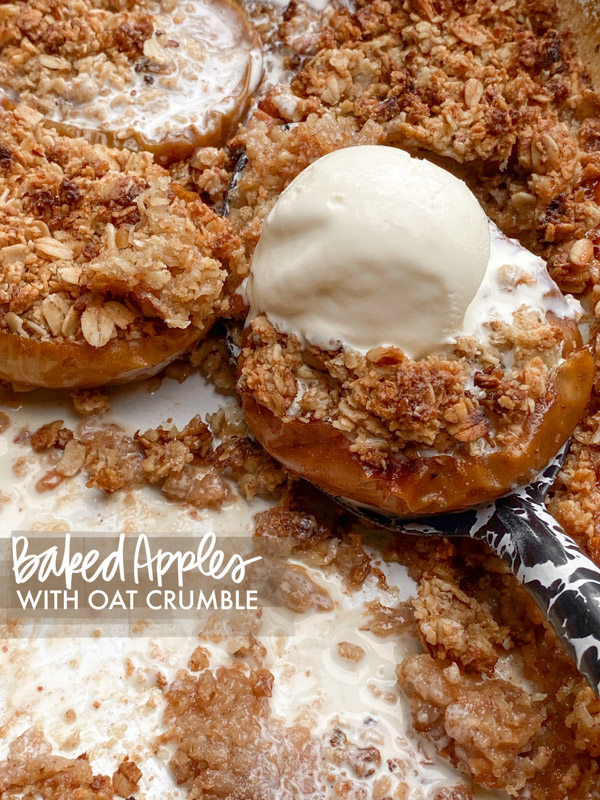 You know what's another good way (besides applesauce) to use up apples that are starting to soften because you neglected them all week and opted for chips instead of fruit? Baked Apples with Oat Crumble!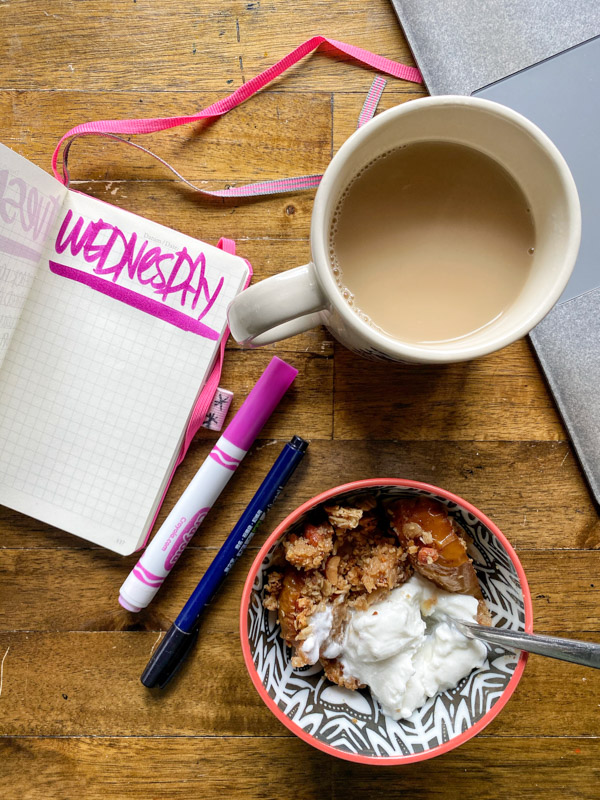 If you're looking for a dessert that could also be breakfast or breakfast that could also be dessert, I think you'll like this.
Here it is served warm with a scoop of Greek yogurt on the side with my morning TO DO list!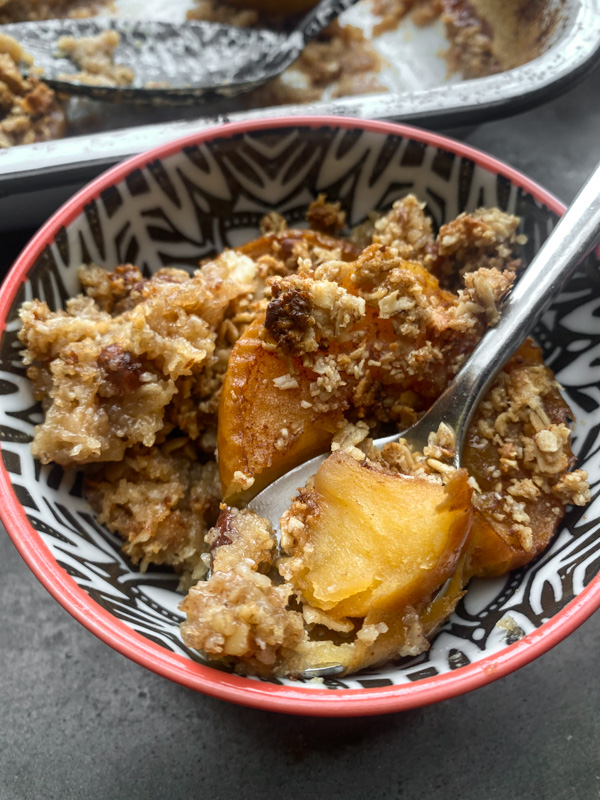 Oh but we're feeling more dessert-like now, huh?
ICE CREAM enters the picture.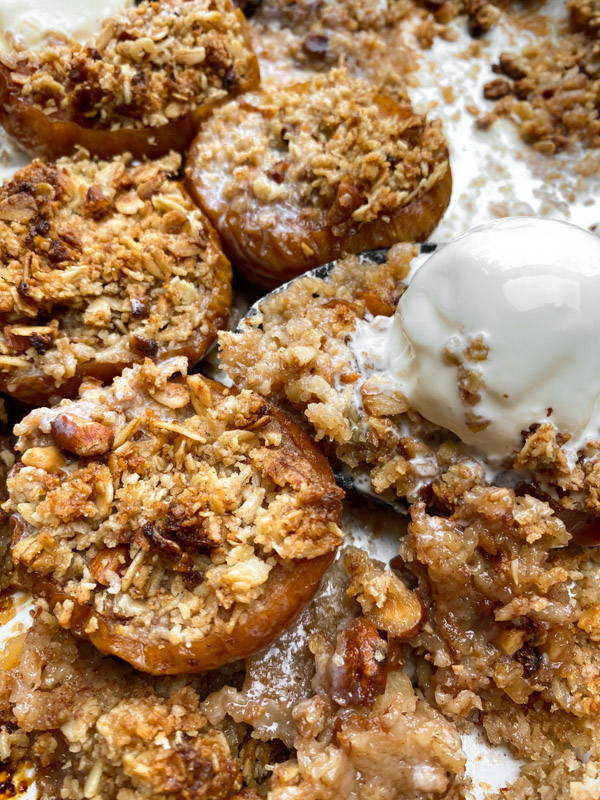 Hook an old apple up!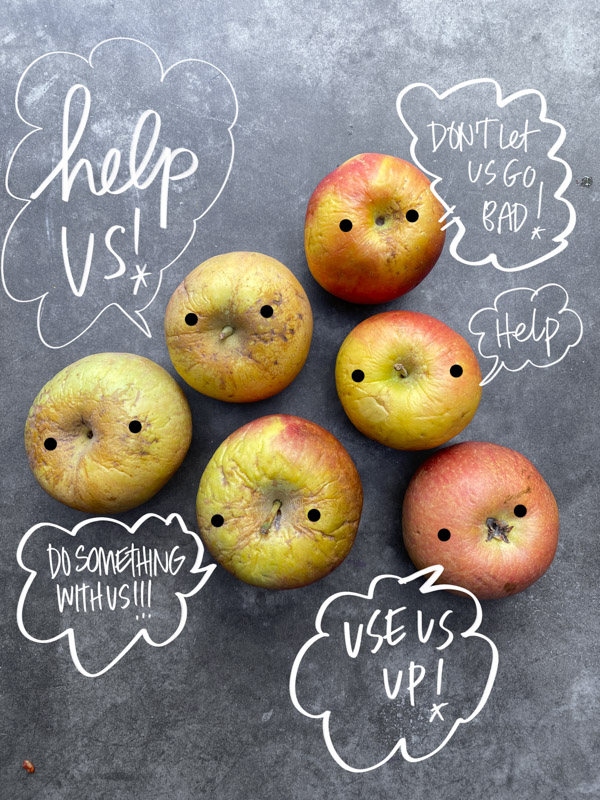 Give them a sense of purpose!
Ingredients are gathered.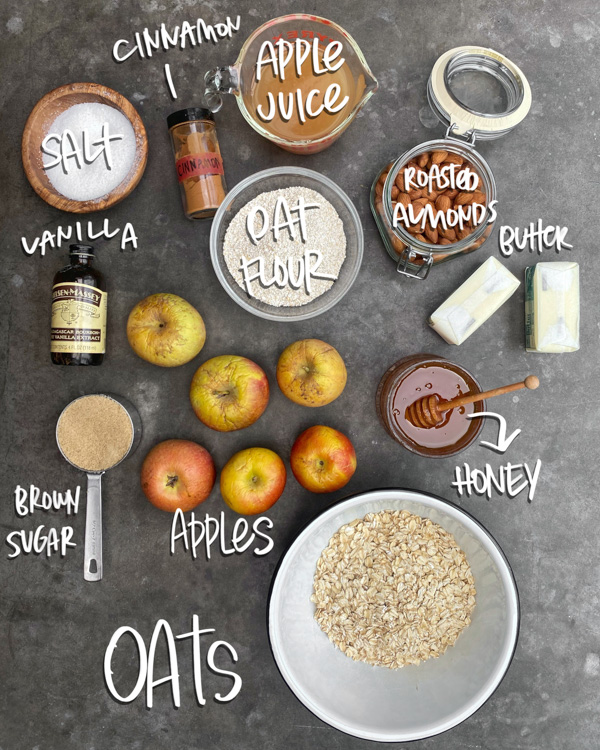 I found this recipe from the Huckleberry Cookbook (one of my faves!). They call for whole-wheat flour but I didn't have any so I decided to make my own oat flour by blitzing about a cup of oats in my mini food processor.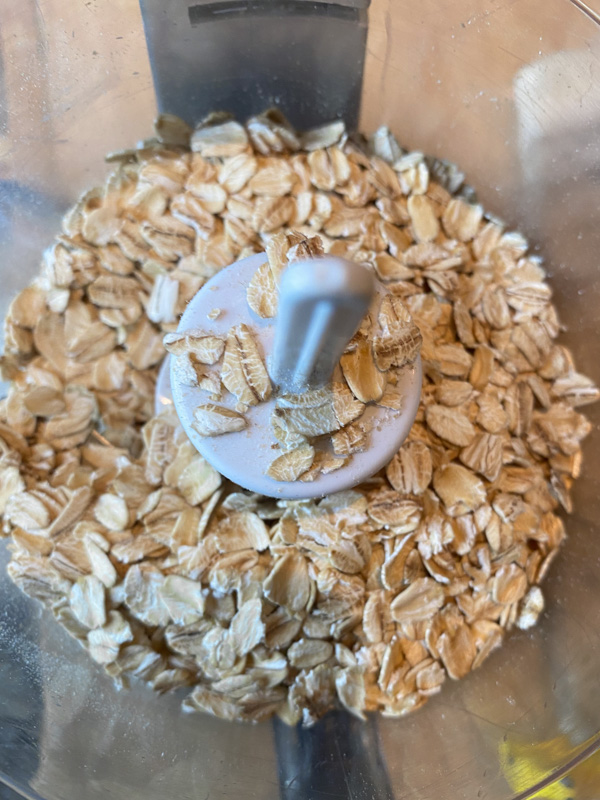 We make the crumble! It's a mixture of butter, brown sugar, honey, cinnamon, oat flour and oats.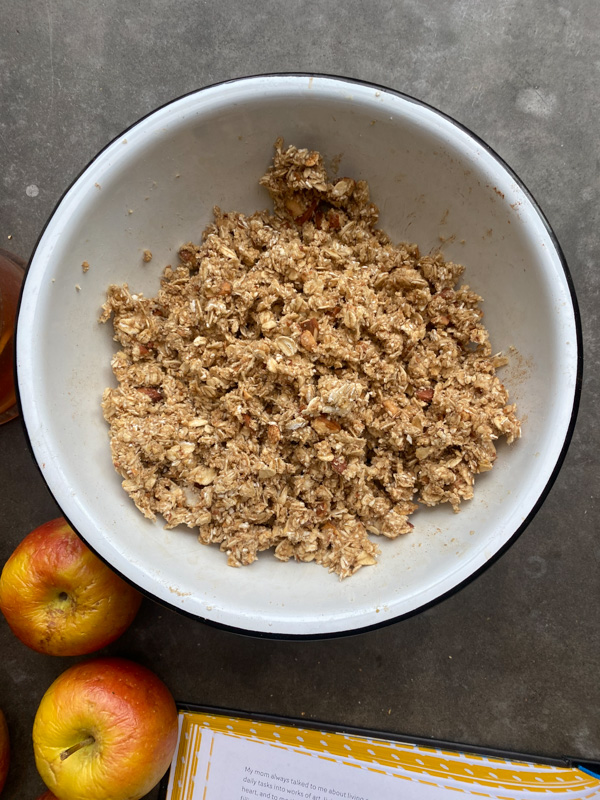 We core the apples and get them ready.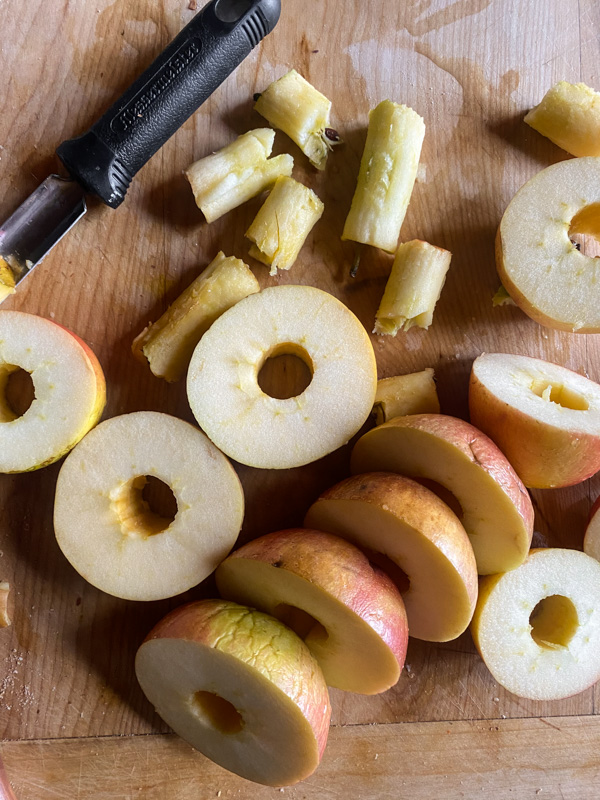 The apples get coated with a brown sugar cinnamon combination.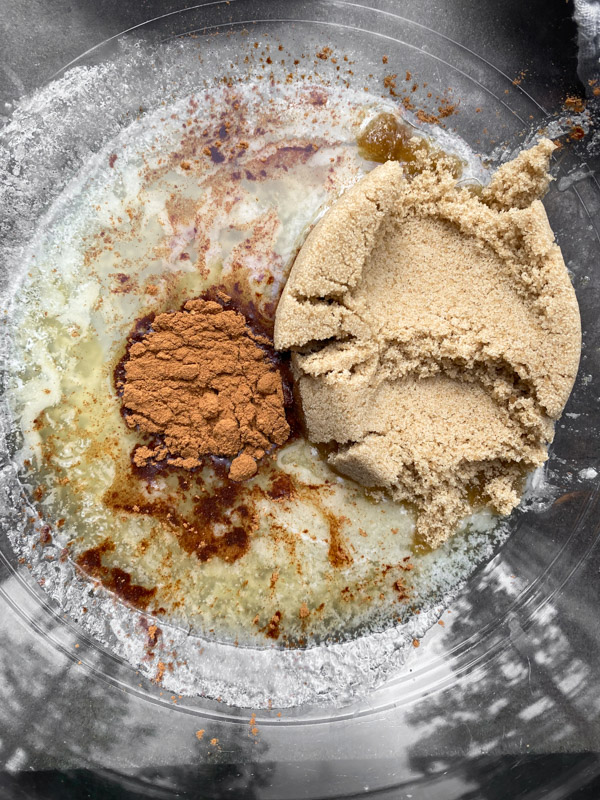 Mmmmhmmm. You know your home is going to smell good with these beauties.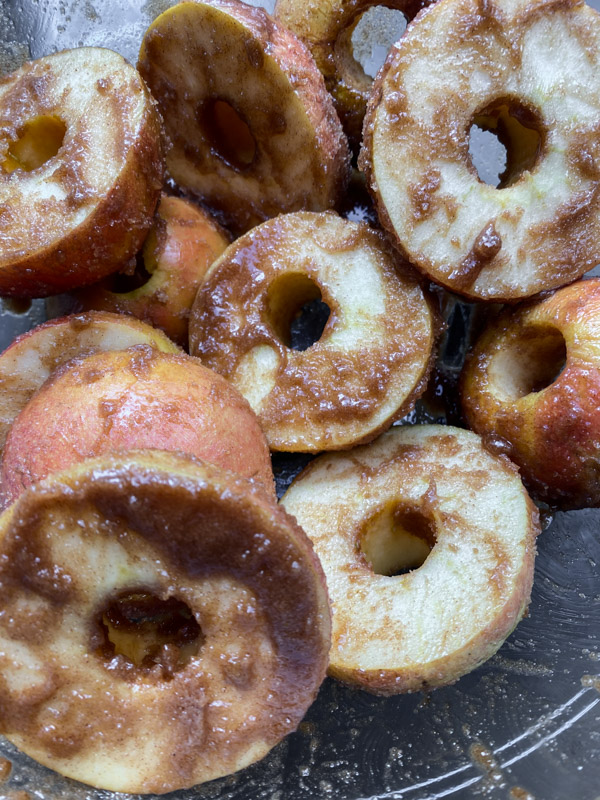 They go into a baking dish. The apples get an apple juice/water bath.
Foil goes on top and we bake them first for about an hour.
Your kitchen is going to smell amazing.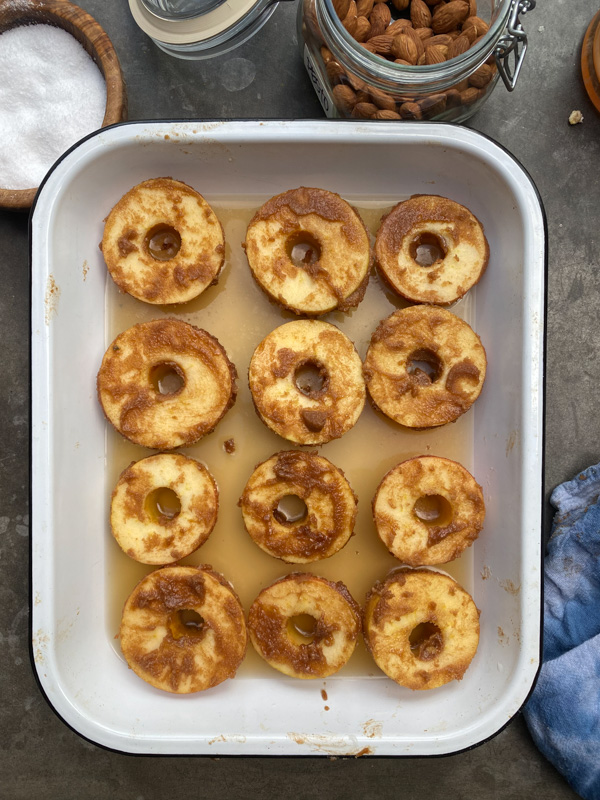 The apples are tender. They now need topping!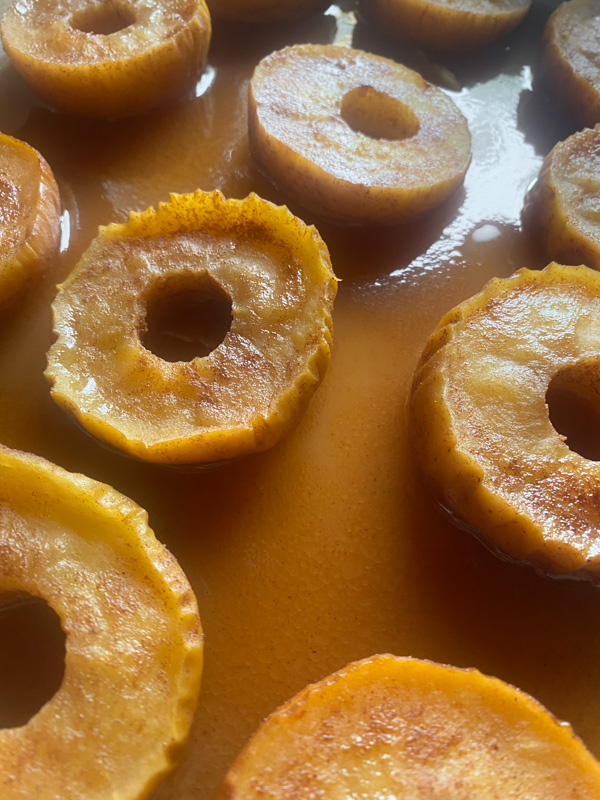 Fill it up!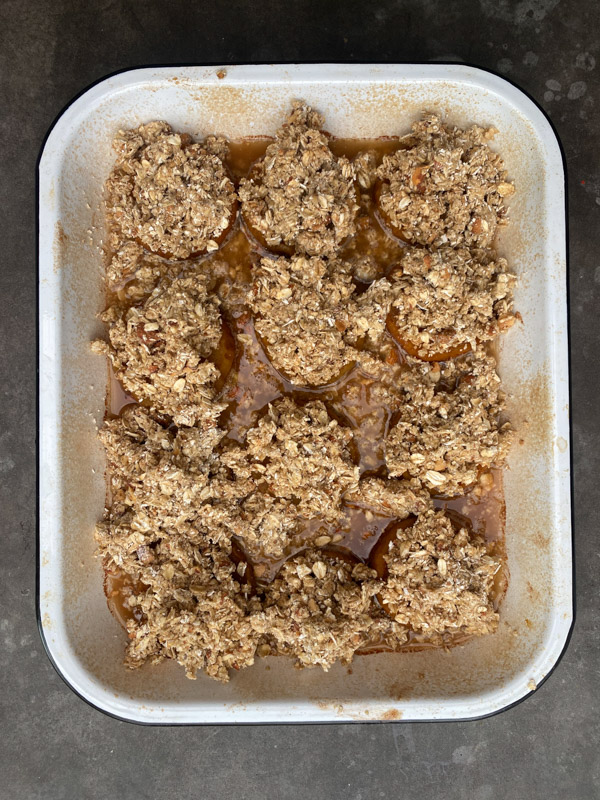 Bake!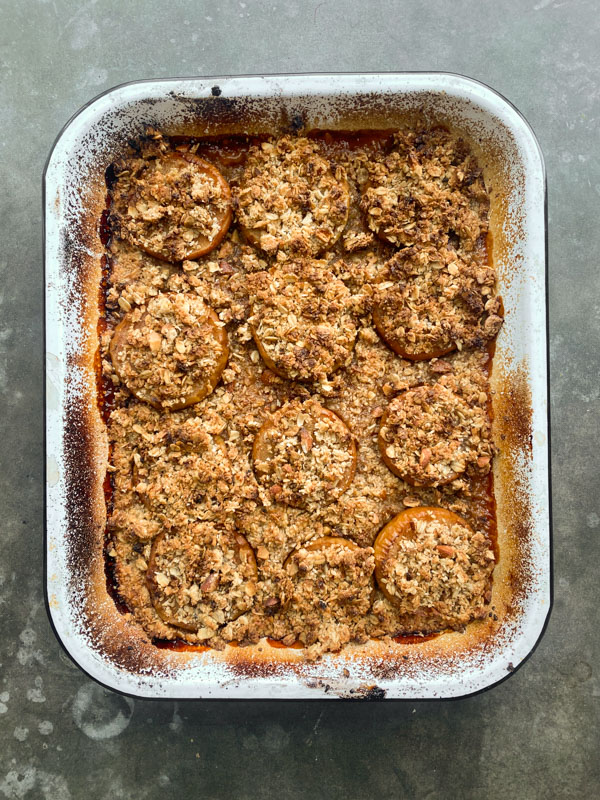 The best part is that the oat mixture combines with the apple cinnamon juice and you get a lovely crust that's gooey on the inside.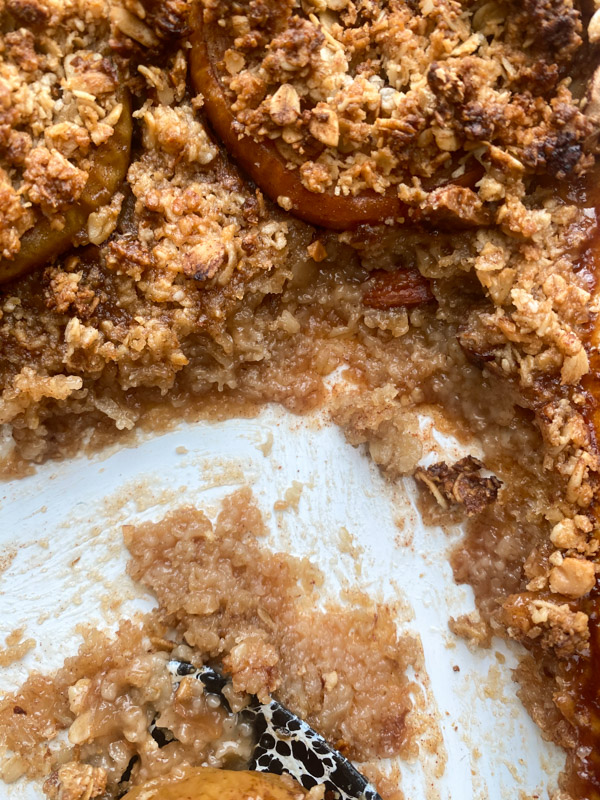 Two halves equal a whole!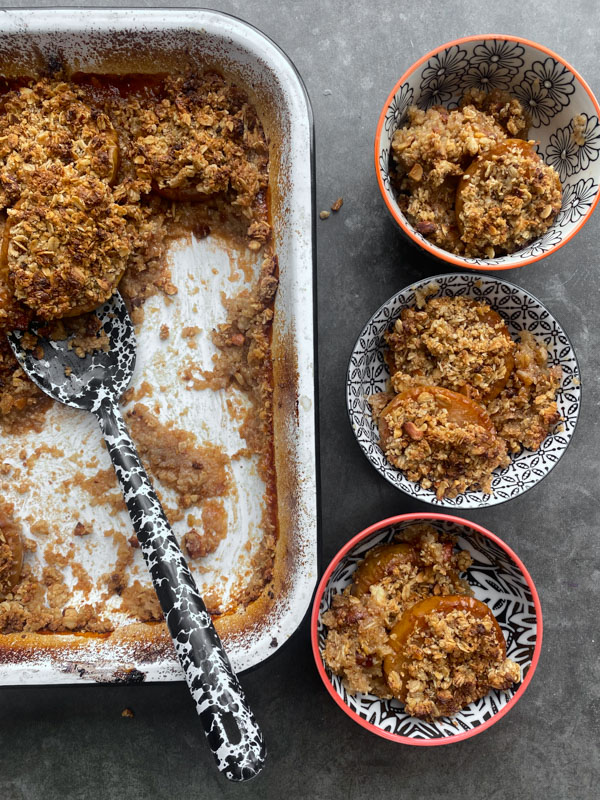 It's up to you.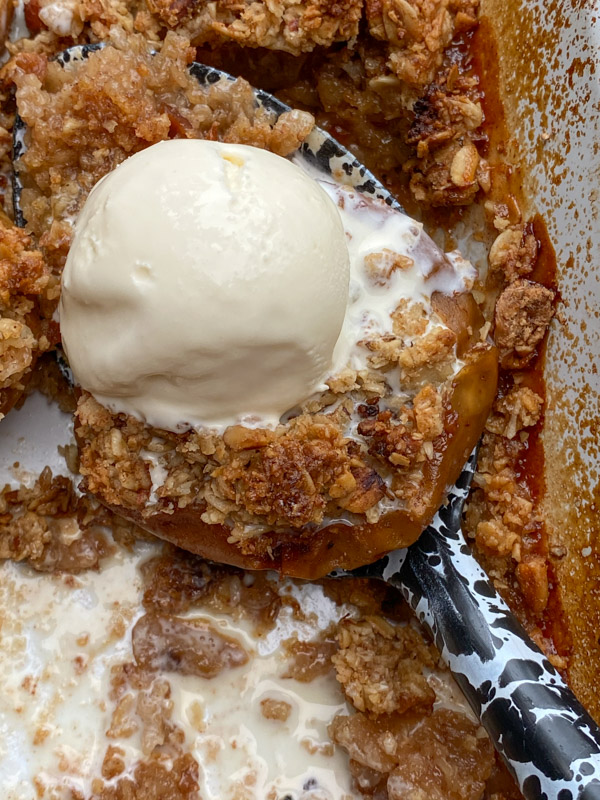 Ice cream or yogurt?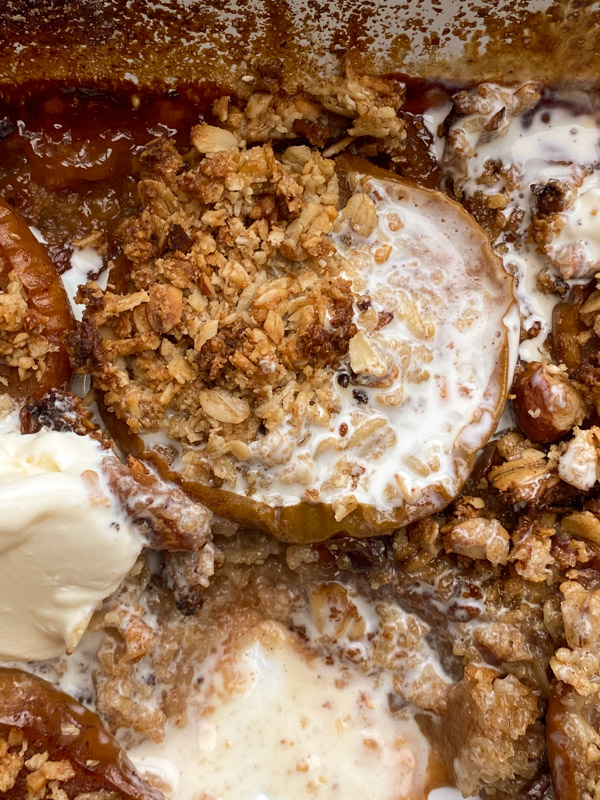 Breakfast or dessert?
Baked Apples with Oat Crumble

serves 10-12
recipe adapted from Huckleberry Cookbook

for the crumble:

3/4 cup unsalted butter, cubed, at room temperature
1 teaspoon cinnamon
1 teaspoon vanilla extract
2 cups rolled oats
¾ cup oat flour
1/2 cup chopped roasted almonds
1 teaspoon kosher salt
1 tablespoon honey
1/2 cup brown sugar

for the apples:

6 apples, peeled, halved, and cored
4 tablespoons unsalted butter, melted
¼ cup brown sugar
1/4 teaspoon kosher salt
1 teaspoon cinnamon
1 cup apple juice
¾ cup water

Preheat your oven to 375°F

To make the crumble: Combine the butter, cinnamon, vanilla, oats, oat flour. chopped almonds, salt, honey, and brown sugar in a bowl and blend with your fingertips until well combined. Refrigerate until needed.

In a large bowl, toss the apples with butter, brown sugar, salt, and cinnamon.

Pour the apple juice mixed with ¾ cup water into a 9×13 baking dish, then fit the apples in snugly, cut-side up. Cover with foil. Bake until the apples are soft, about 1 hour.

Remove the foil and top the apples with the crumble. Increase the oven temperature to 425°F and bake until the topping is nicely brown, about 20 minutes longer. Serve warm or at room temperature.