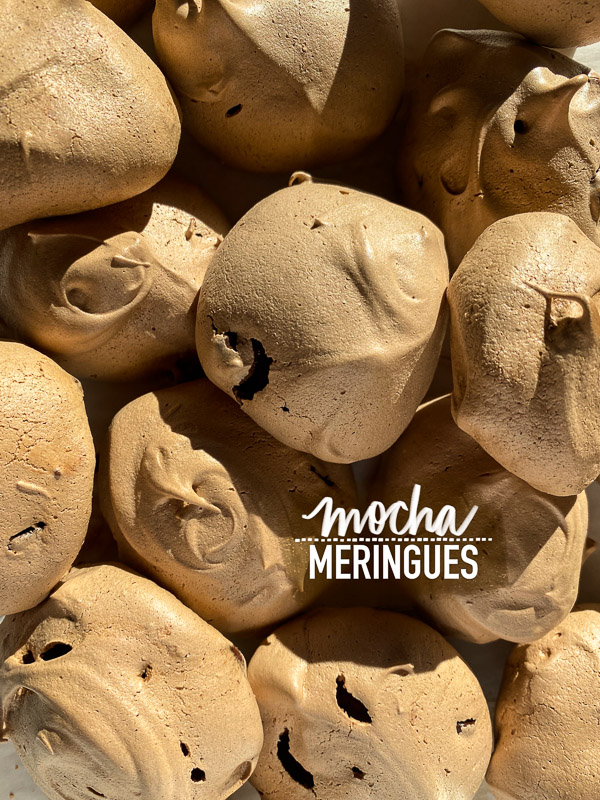 My child saw the recipe I marked for Mocha Meringues on our kitchen table and was like, "YOU HAVE TO MAKE THESE!" He didn't realize that I pulled that recipe for him. He loves anything coffee-flavored and will eat a whole container of meringues from Trader Joe's in one sitting if I'm not there to intervene. It's happened before and that little bugger didn't save me ONE.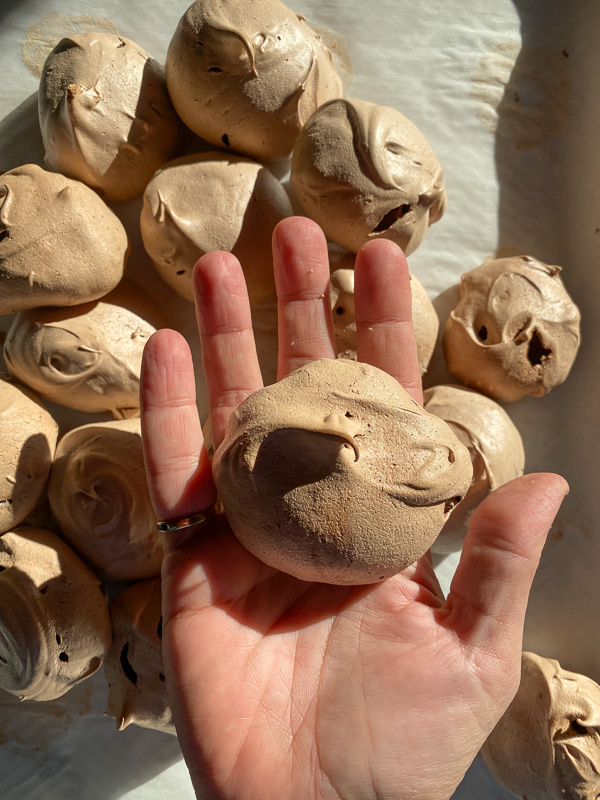 I made them earlier this week and they were well received!
They're light and crisp. The flavor is amazing. It's like fudge that melts instantly in your mouth. They only lasted 24 hours in my house… It would have been less time if I didn't tell my meringue-obsessed child I had to take more pictures of them for this post. I can't get him to eat eggs, but I can get him to eat a whole batch of meringues. Go figure!
Ingredients involved: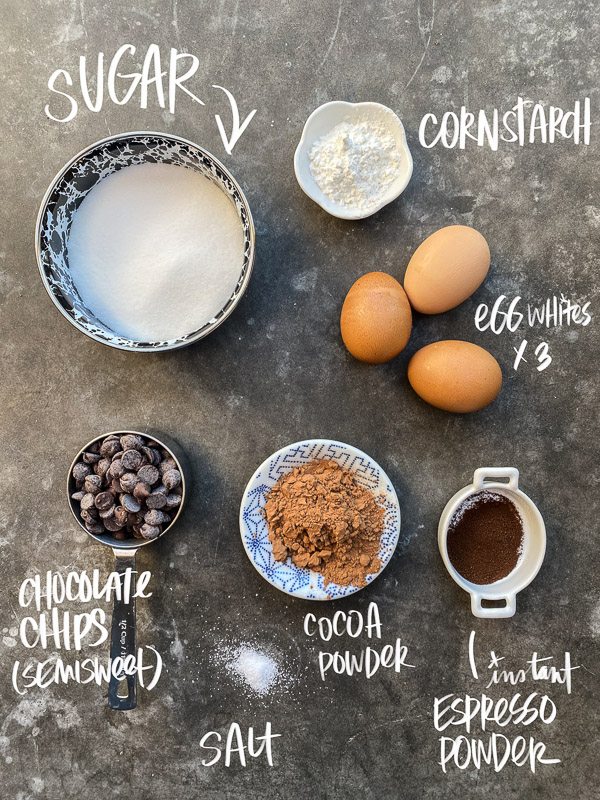 I put a lid on this cornstarch sugar mixture and shook it up so it would combine everything.
It also got all of the lumps out so I would say that that is an amazing life hack!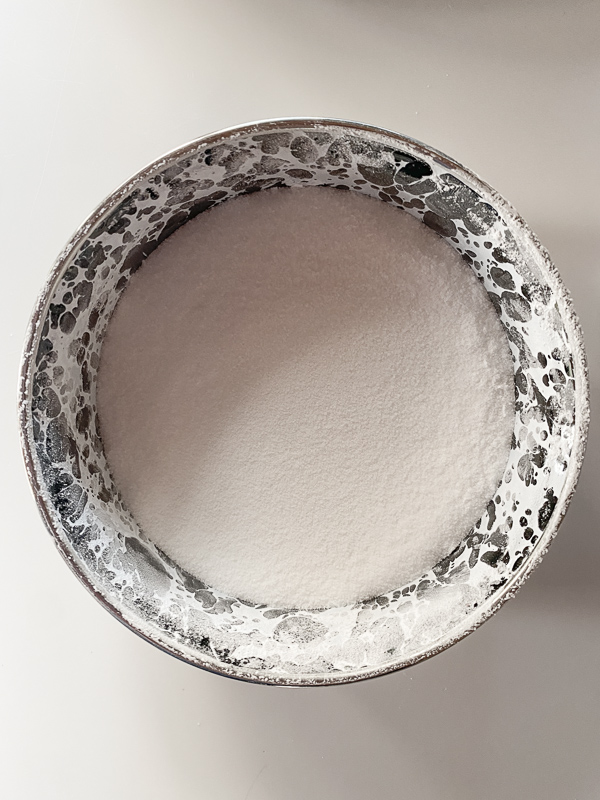 Egg whites get frothy.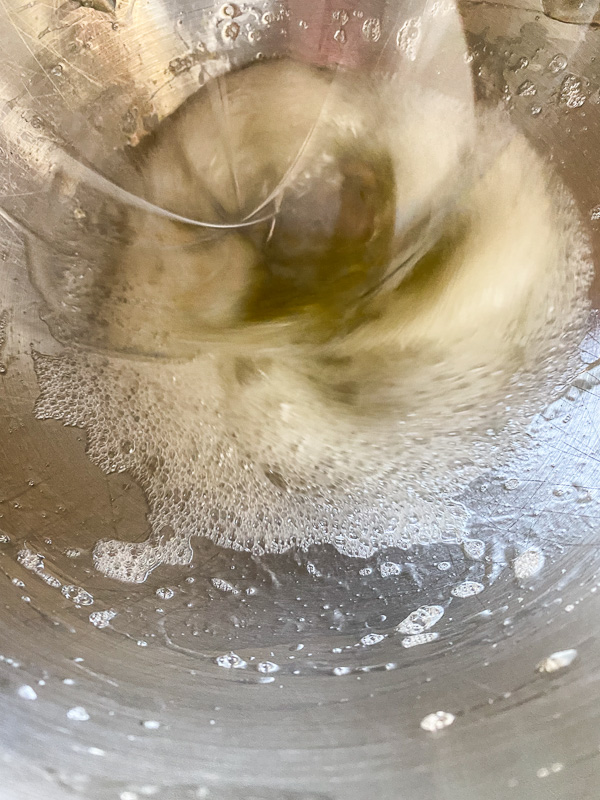 We slowly start adding the sugar/cornstarch mixture.
Do this on low…or else you will have the mixture floating around in your kitchen.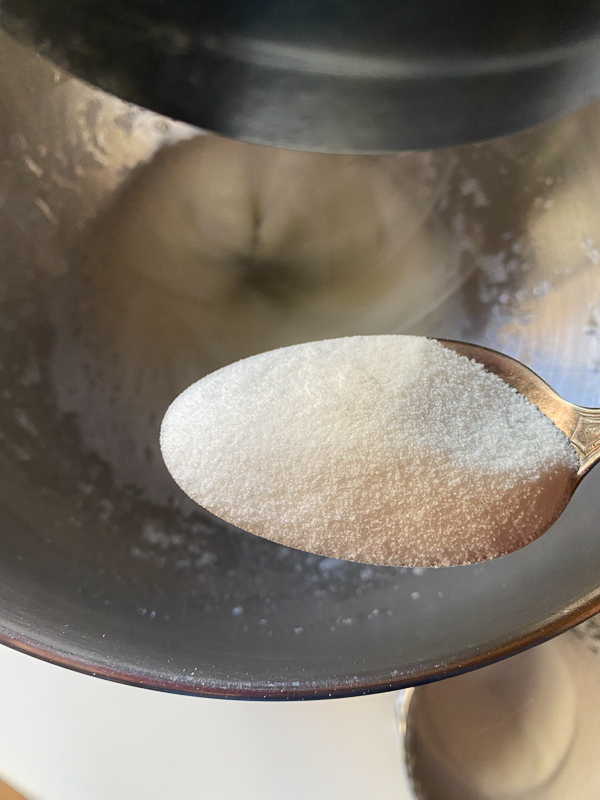 Stiff peaks!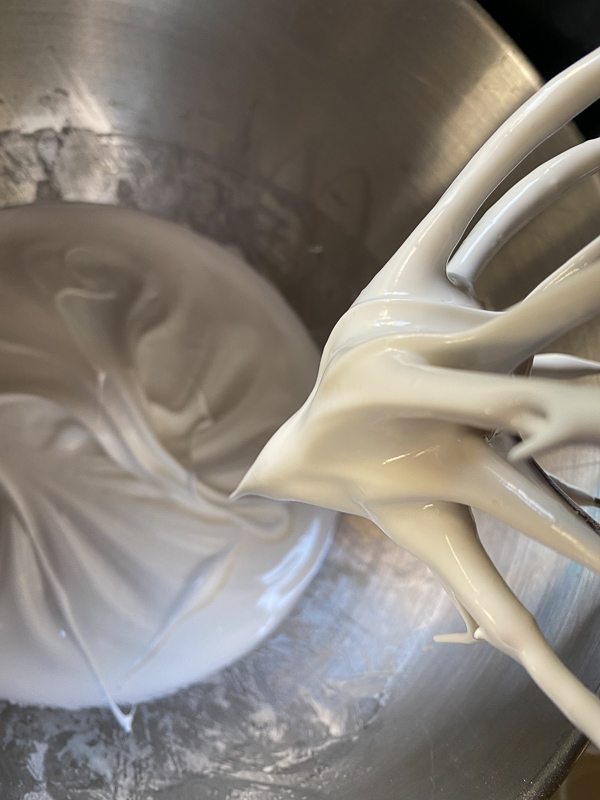 Time to add in the cocoa powder and instant espresso powder.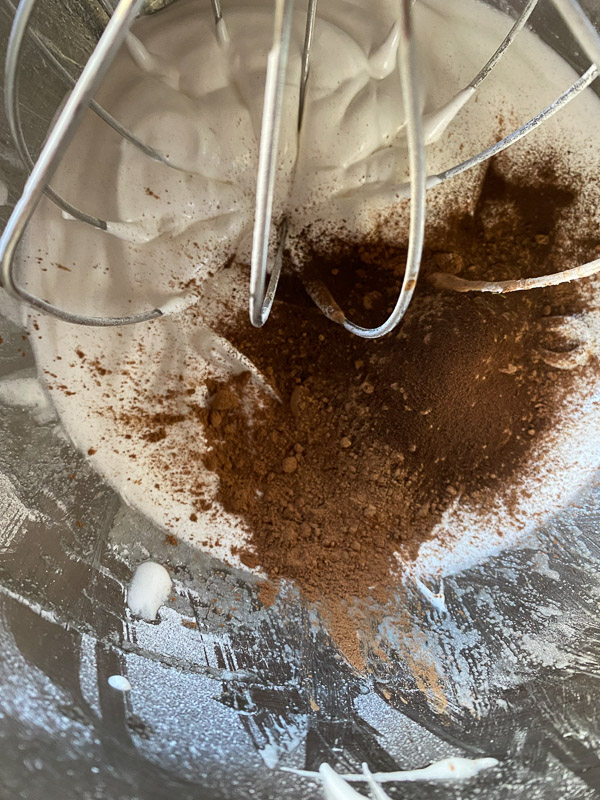 I gave it a taste and it was AMAZING. Tasted like chocolate ice cream.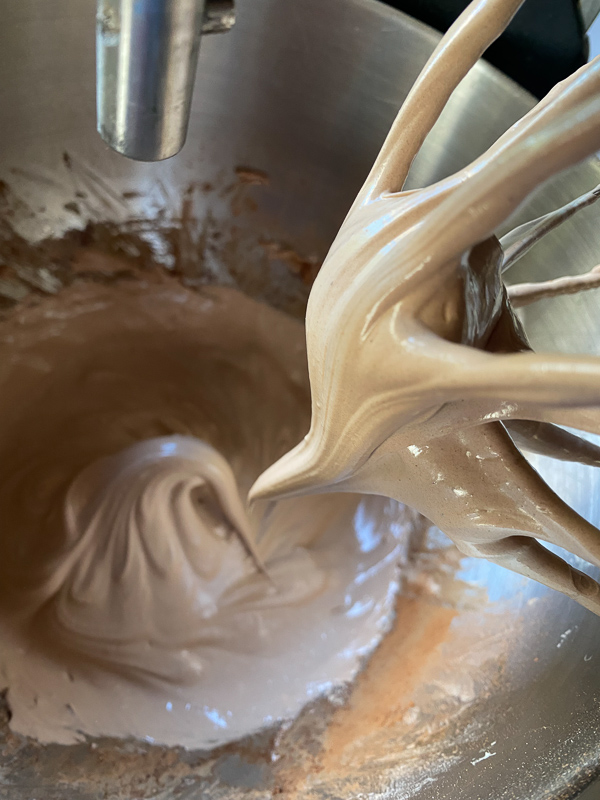 Now we fold in the chocolate chips.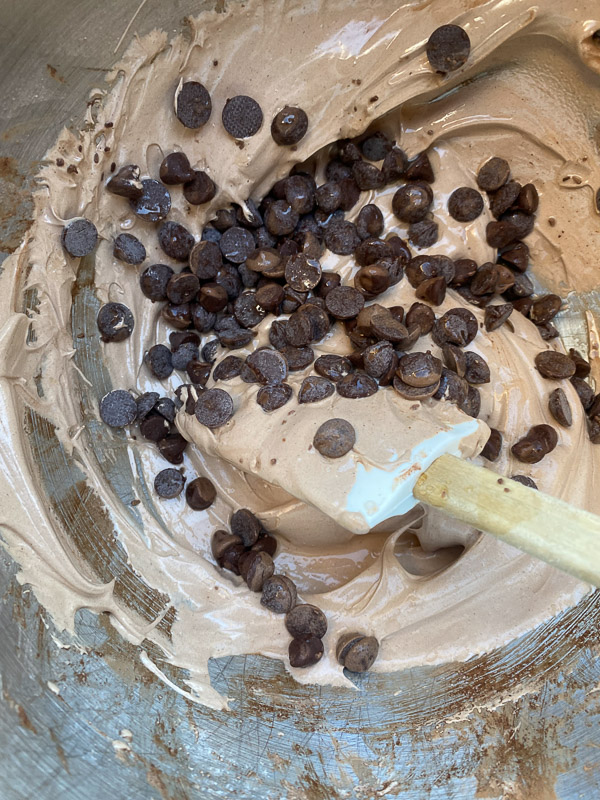 Make sure it's all well-combined.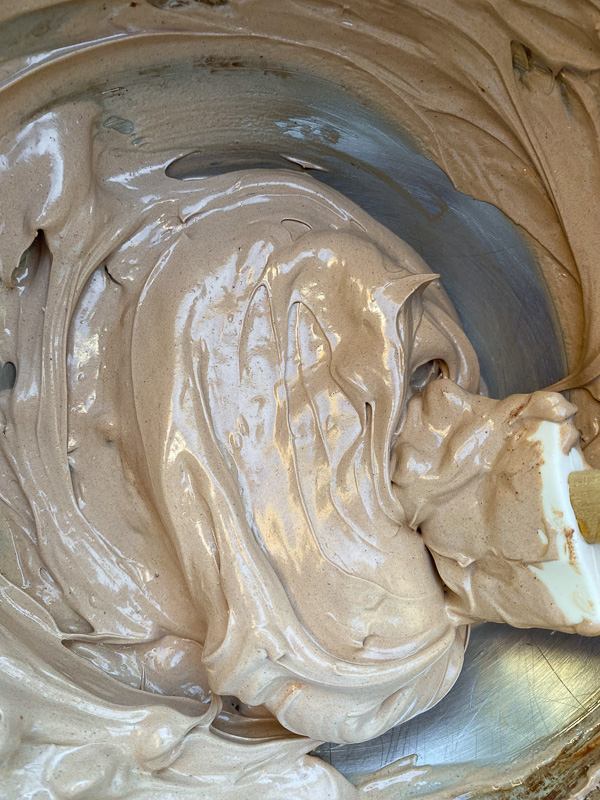 I made these meringues bigger than the original recipe. I used a medium ice-cream scooper.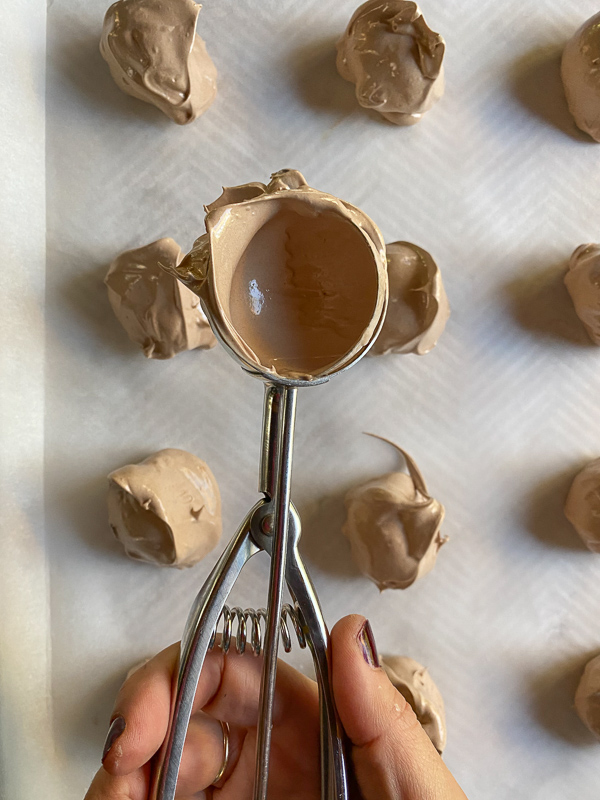 Made 19 total.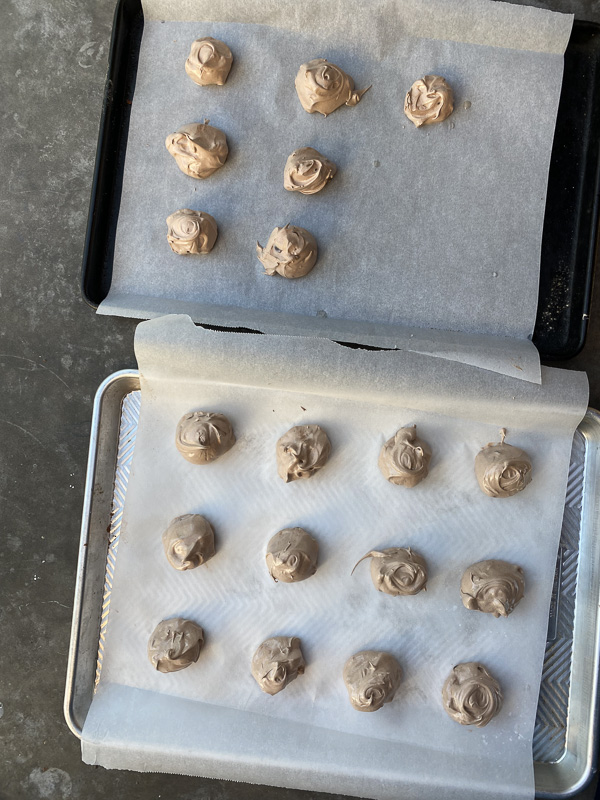 Bake in the oven! If you want a chewier center, bake them a bit less than 40 minutes.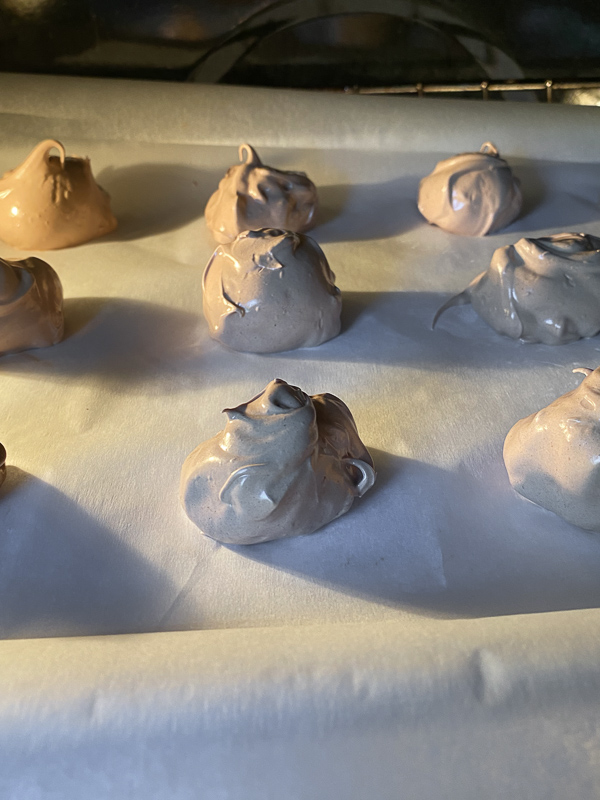 MMMHMMM.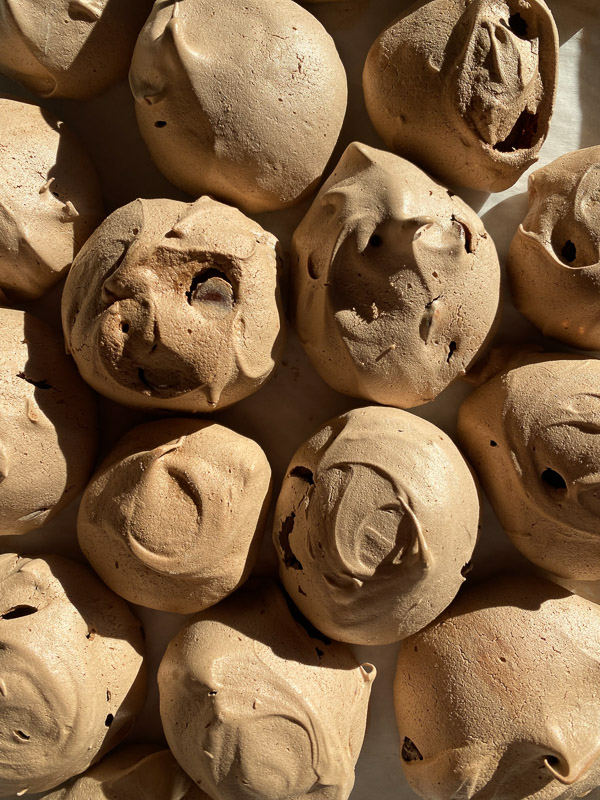 I decided to take the month of January off of gluten and with recipes like this, it's no big deal!
Mocha Meringues

makes about 20

recipe adapted from Everyday Food Magazine

3/4 cup sugar
1 tablespoon cornstarch
3 large egg whites, at room temperature
1/4 teaspoon salt
1 teaspoon instant espresso powder
3 tablespoons unsweetened cocoa powder
1/2 cup semisweet chocolate chips

Preheat oven to 300F, with racks in the upper and lower thirds of oven. Line two baking sheets with parchment paper and set aside. In a small bowl, whisk sugar and cornstarch together; set aside.

In a large bowl, using an electric mixer, beat egg whites and salt on medium speed until frothy. Beating constantly, add the sugar mixture, a little bit at a time. Beat until stiff, glossy peaks form, 6 to 8 minutes total (scraping sides of the bowl halfway through). Add espresso powder and cocoa. Beat until well blended. Fold in chocolate chips with a rubber spatula.

Drop the batter with a ___ scooper onto prepared baking sheets, about 1 inch apart. Bake until crisp, about 40 minutes. Cool completely on sheets, about 20 minutes.