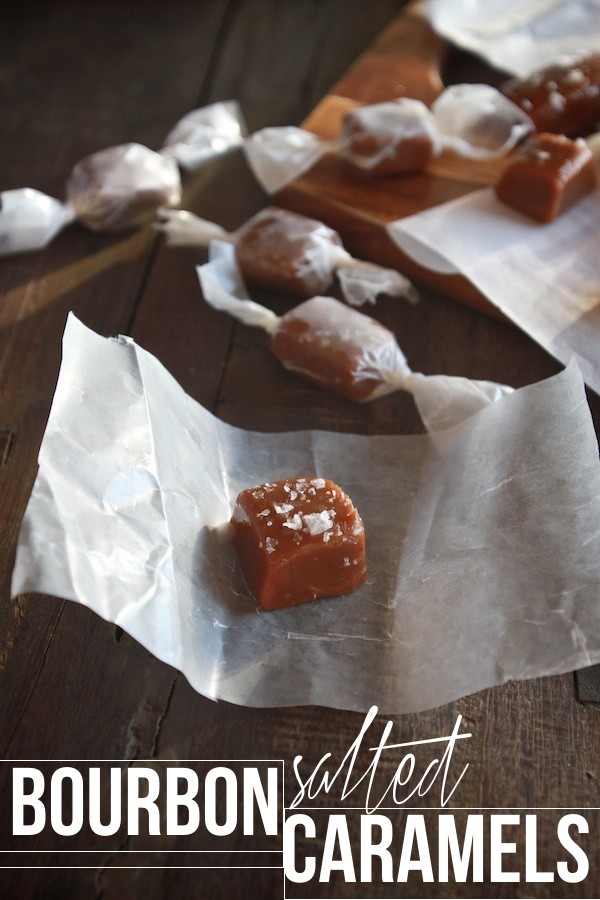 I guess it's time we kick it into full gear and discuss homemade holiday gifts! I'm trying to get my head in the game…but I'm still mustering up the energy to out my fridge of Thanksgiving remnants. When it comes to holiday gift giving, I like going with treats that are a little bit different. I prefer to make treats that will standout in a crowd of holiday tins filled with chocolate dipped Ritz crackers (totally amazing btw). These Bourbon Salted Caramels are sure to do the trick. They're salty with the faintest hint of bourbon…so that's kind of palate cleansing, right?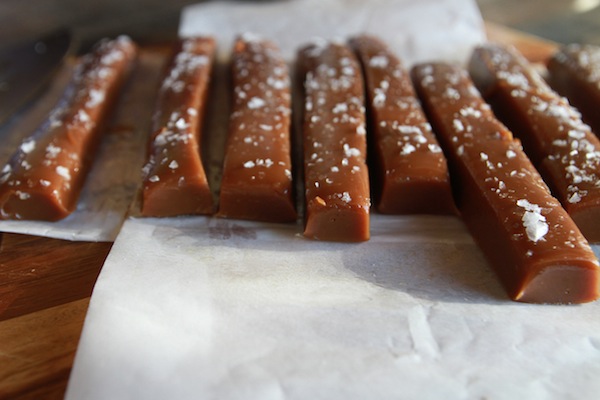 In these caramels the bourbon and the sweetened condensed milk round out the flavor and give it a little more depth. Less butter notes, more grown up flavors! What I love about caramel making is that it really takes the littlest amount of ingredients,  with a bit of patience and some good crafting skills (hello wrapping candies!) and you're good to go!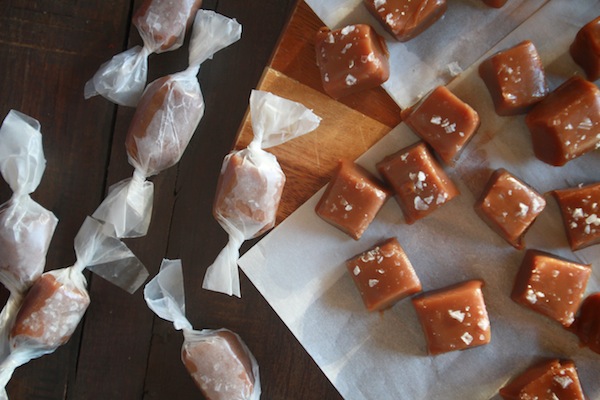 If you're anything like me you'll daydream about opening up your own salted caramel candy shop while you're wrapping each delicious caramel square. Sweet/Salty/Booze/YES/PLEASE.