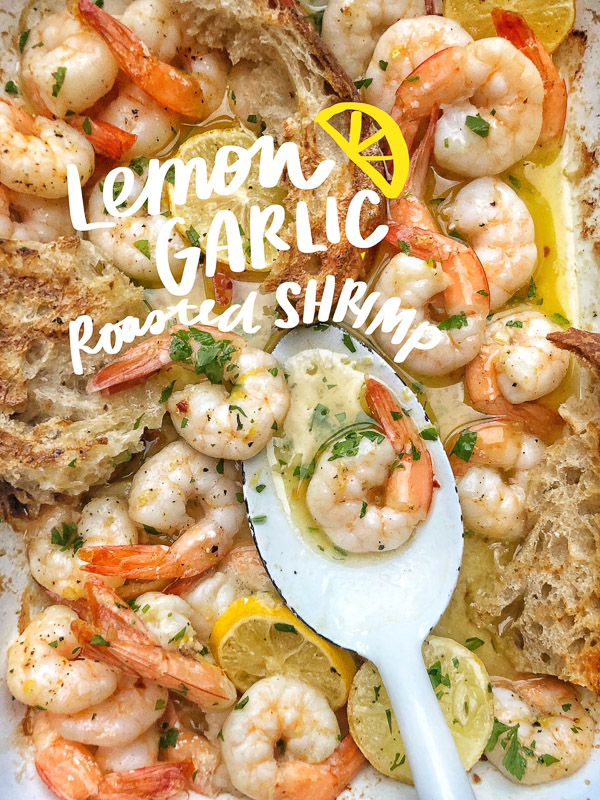 I remember watching some kid devour shrimp cocktail at a restaurant a few years ago and someone commented, "KIDS GO CRAZY FOR SHRIMP!"
um.
Not mine. 
But then something happened a few weeks ago. My son tried some buffalo wing style shrimp (oof) and loved it. Now he wants shrimp when we're out to eat and hogs all the shrimp tempura. Be careful what you wish for 😉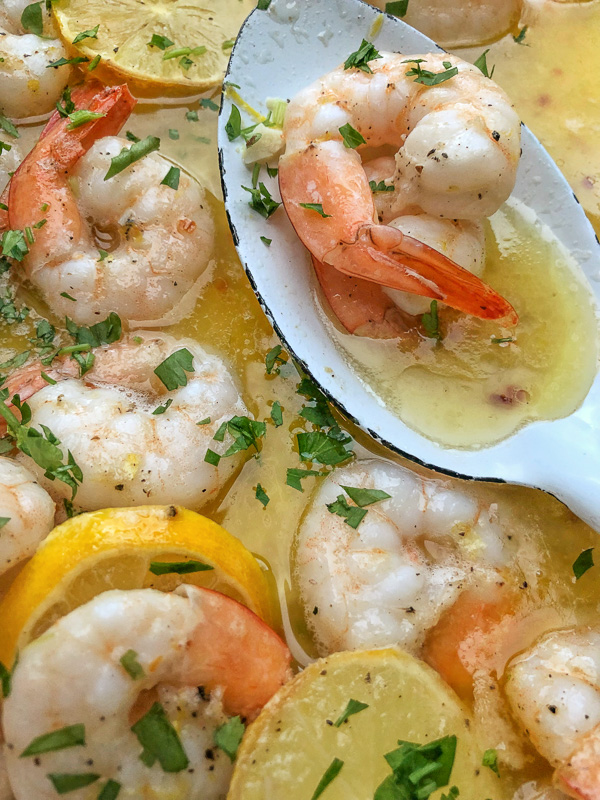 But we're into shrimp right now. I am not getting overly excited but
OH
MY
GOD
I
CAN
MAKE
SHRIMP
FOR
MY
FAMILY
NOW
and everyone will eat it.
If you think I'm overreacting, I just sat here and thought about it.
It's been 9 years since I've been able to make a shrimp dish for my whole family.
I suppose this is when I chime in with a Better late than never.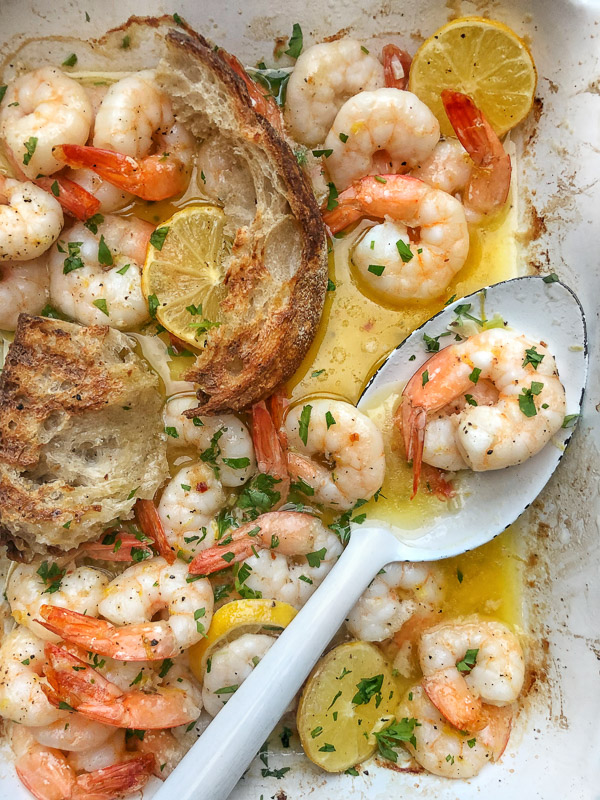 My Mom used to make this dish. Of course, she did, it was one of the simplest recipes from her beloved Ina Garten!  I love that food can sometimes feel like a hug from your Mom. I sure needed it the past few weeks.
Oh, and did I mention this sauce on this dish? It's lemon buttery garlicky goodness. You're going to want to sop up every last bit with bread. Promise. CONTINUE READING