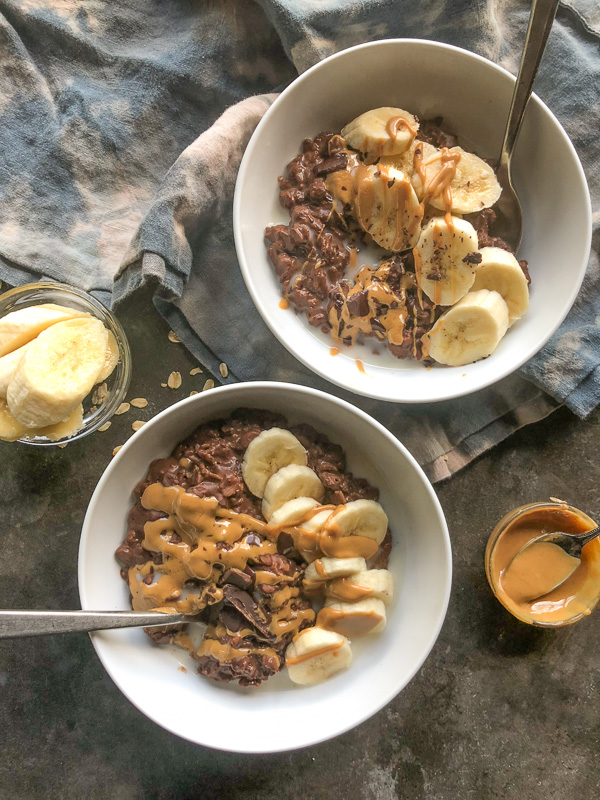 Should we make Chocolate Peanut Butter Oatmeal for a special breakfast or a late night indulgence?
It's all up to you.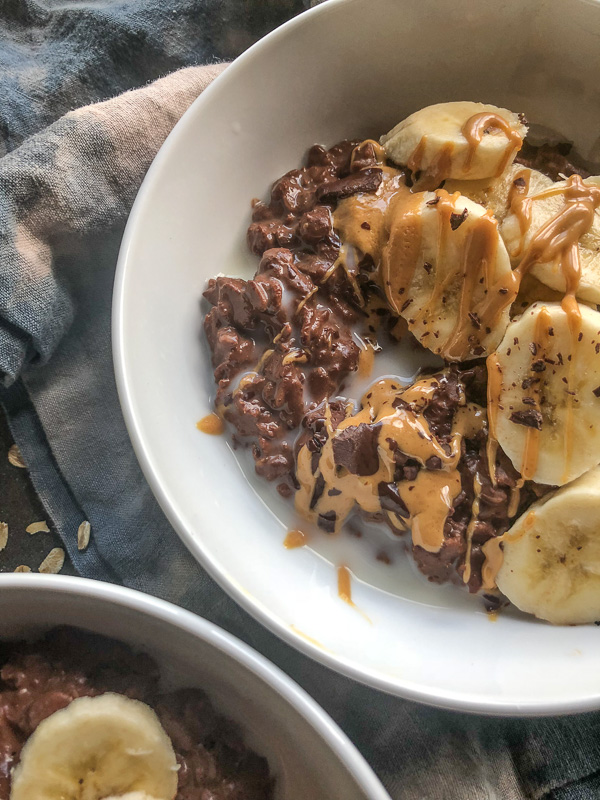 Have someone in your life who isn't super sure about oatmeal (me!).
Make them oatmeal with chocolate in it.
That will make them an oatmeal fan.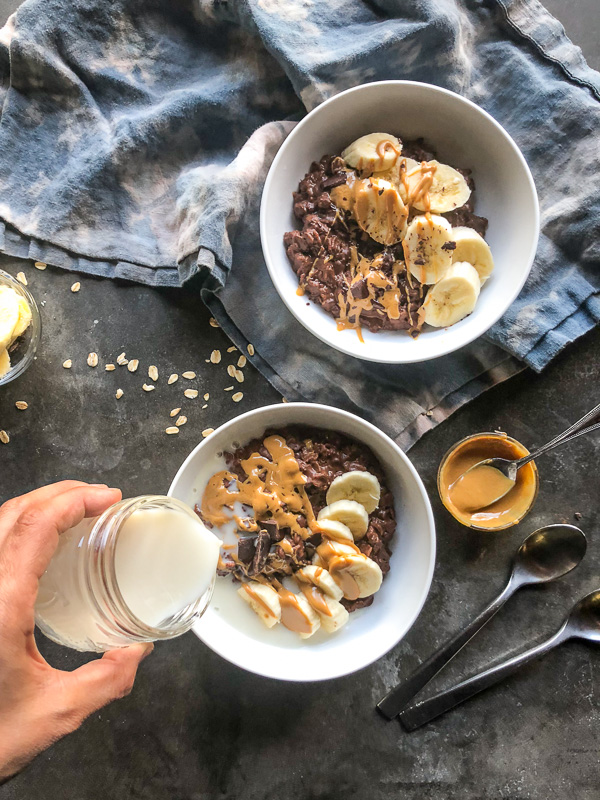 Dear Jessica,
Congrats on your new book-  Pretty Dish
. I LOVE IT!   I just wanted to let you know that you are my hero. I too waffle back and forth in my taste for oatmeal. Most of the time it's a hard pass. But then I saw the picture of the chocolate oatmeal in your cookbook and OH, MY GOD, HOW COULD I NOT TRY CHOCOLATE IN MY OATMEAL??!  I drizzled peanut butter on top. Then I sliced bananas because FRUIT. The only thing I regret was not using chunky peanut butter. Next time!
My world is forever changed,
Tracy