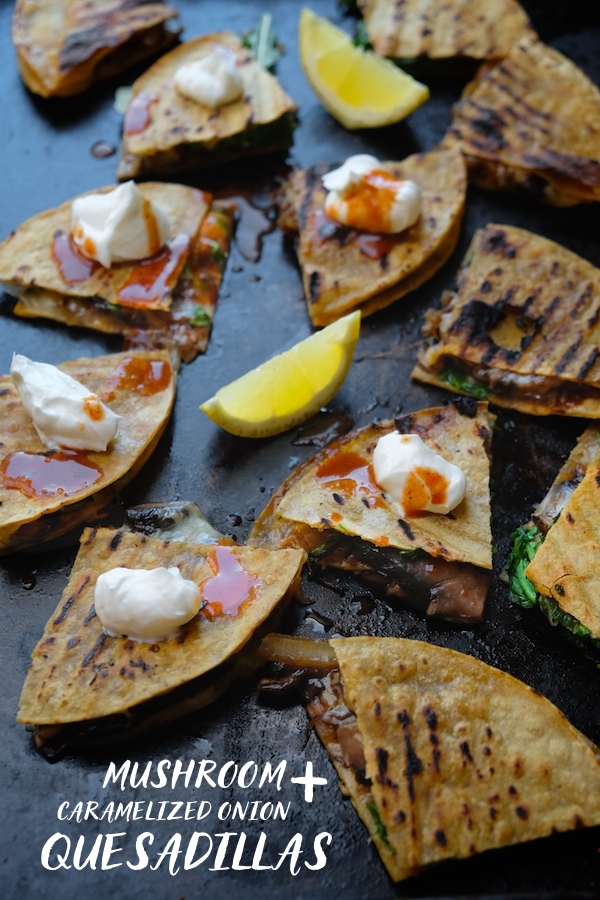 Sweet dreams are made of these. Who am I to disagree?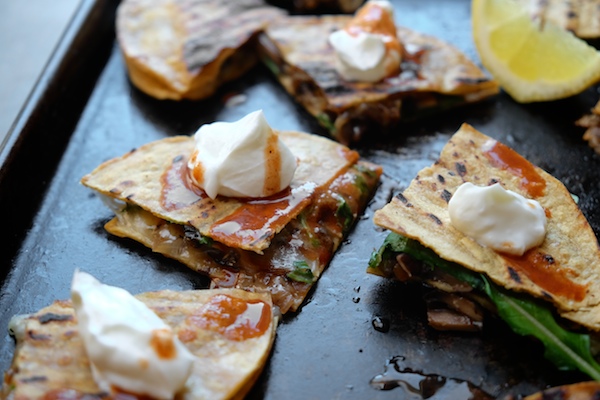 That song is currently playing while Casey's upstairs getting Cooper ready for his bath. Oh wait. Now the Red Sox game is on. Dang. I was just getting into the groove here. It's nighttime while I type this. I'm eating what's left of these quesadillas. They're actually cold because I made them earlier. Still delicious and I'd say it's a few steps up from eating popcorn for dinner.  No judgement on that. Seriously.  You can taste the sweetness of the caramelized onions, the pepperiness from the arugula, and the meatiness of the portobello mushrooms in this cold quesadilla I'm eating.  My only regret is that I skimped on the pepperjack in this particular quesadilla. Dang it. Oh well.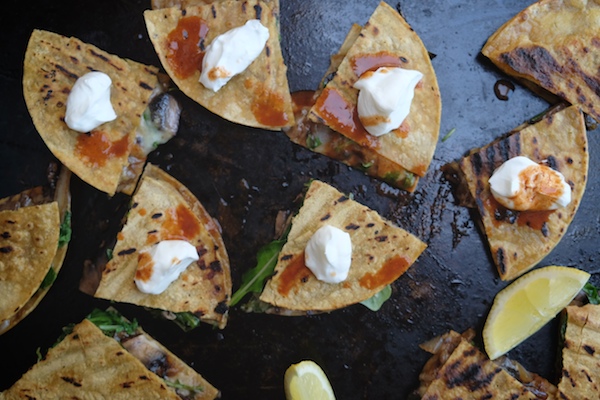 I did eat my fair share this afternoon, and they were hot then.  This recipe comes from the new cookbook What Katie Ate on the Weekend. Boy, is this book one heck of a cookbook. The paper quality is supreme and so are the photos. If you want to daydream and have serious wanderlust, then get yourself a copy. The recipes are just as wonderful as the pictures! Bravo, Katie! Now excuse me, I have a Red Sox game to lower the volume on and a few last bites of quesadilla to eat.