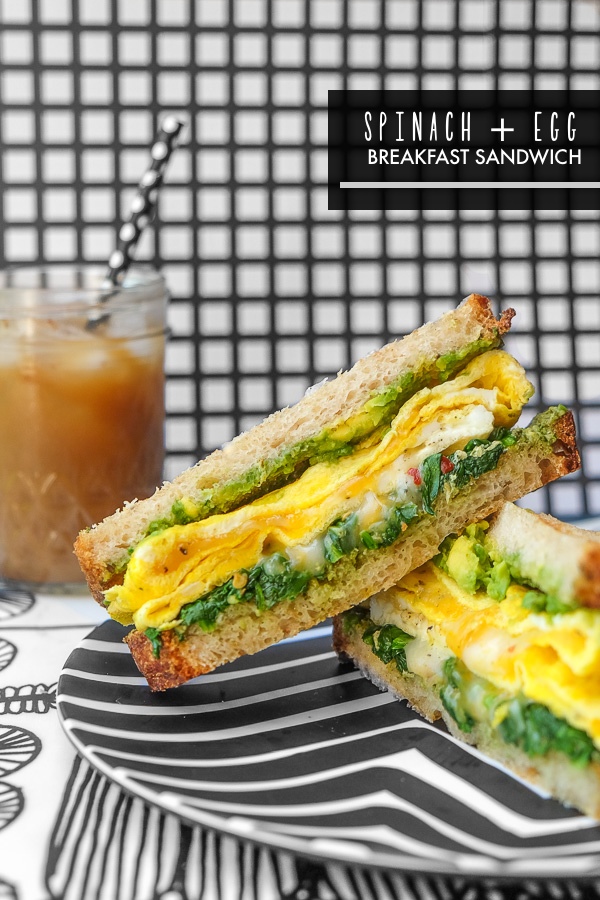 Raise your hand if you indulged in the good life this weekend. (I have two hands raised high…after I type this parenthesis).  My weekend was filled with toast, waffles, bacon, tortilla chips, oysters & bourbon.  I think I ate a salad. I dunno. I'm not sure.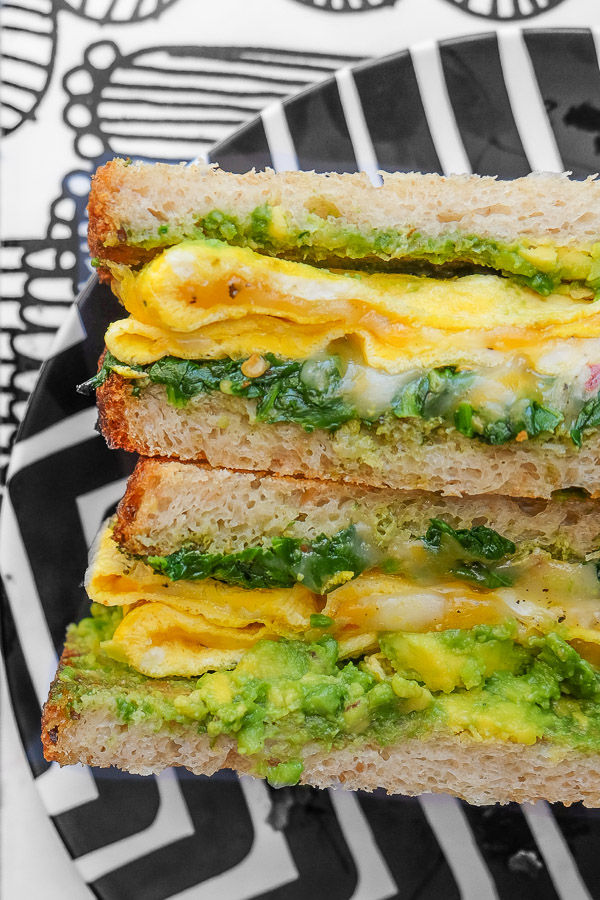 I am back on an egg for breakfast kick. My breakfast kicks last for about a month or 2 and then I introduce a new kick. For awhile I was deep into a crumpet situation. 2014 was the year of the avocado toast. Last year I was super into these pancakes & overnight oats. This year, I've been eating really seedy toast with either butter on top or one of these awesome nut butters and banana.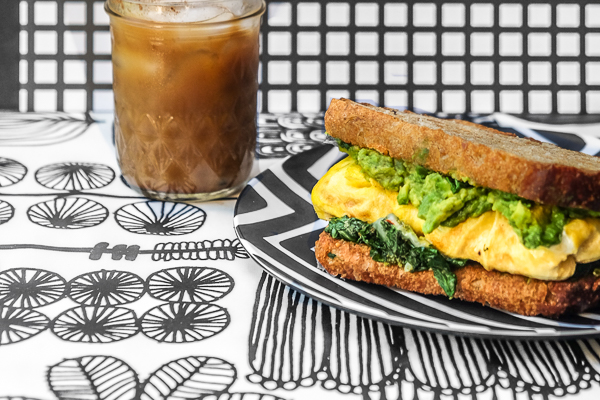 I'm ready for something new and I think this breakfast sandwich might be what I need. I mean…in a perfect world, I'd eat my ultimate breakfast sandwich but you know…calories and fat and fitting into bathing suits (ugh).  At least with Spinach Egg Breakfast Sandwich, I have a big hit of protein and vegetables in the morning. It's one way I'm setting myself up for some success this week- or until the weekend begins!