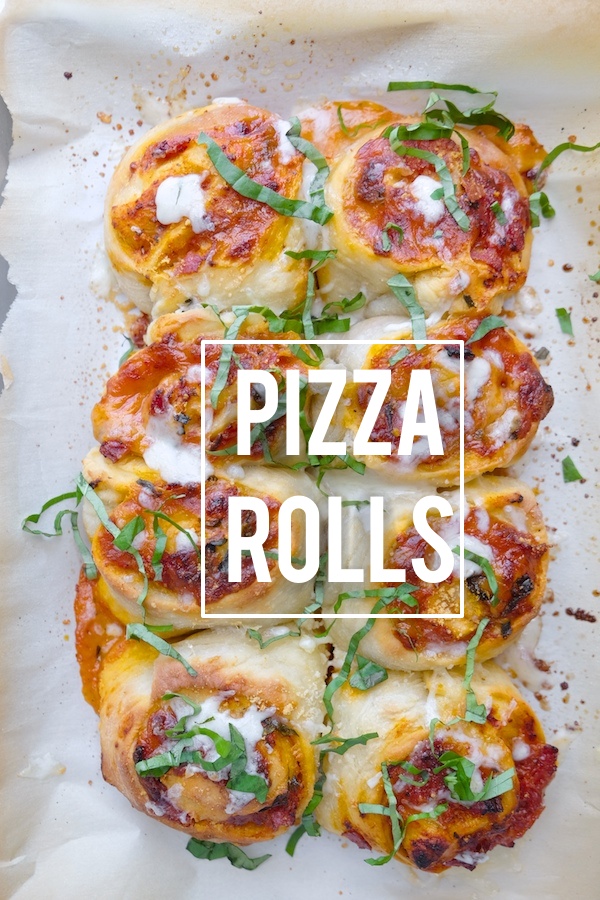 It's Sunday night and I've got a mountain of laundry waiting to be folded, a stiff cocktail by my side, and an episode of Mad Men on my DVR to dive into so I'll keep this brief.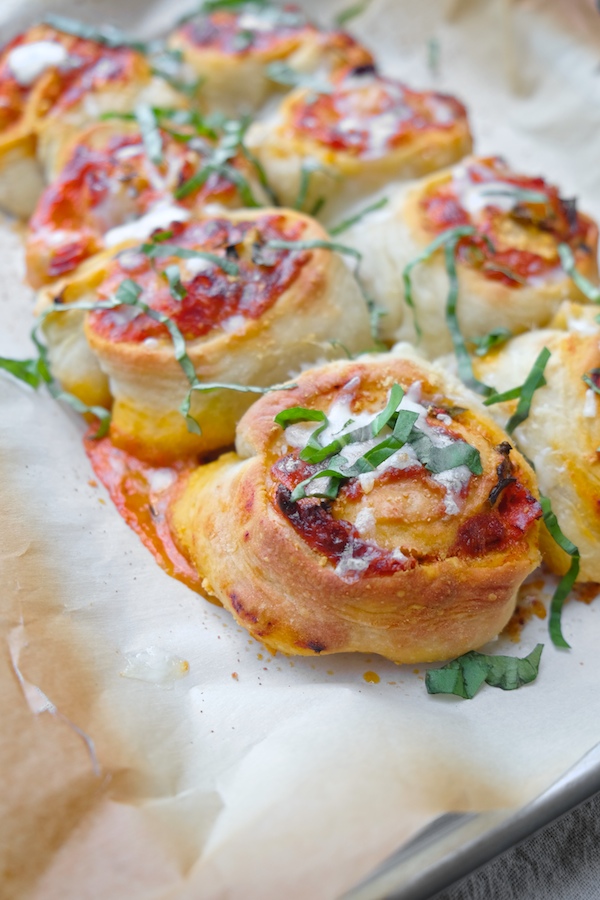 PIZZA ROLLS ARE LIKE CINNAMON ROLLS BUT WITH PIZZA TOPPINGS!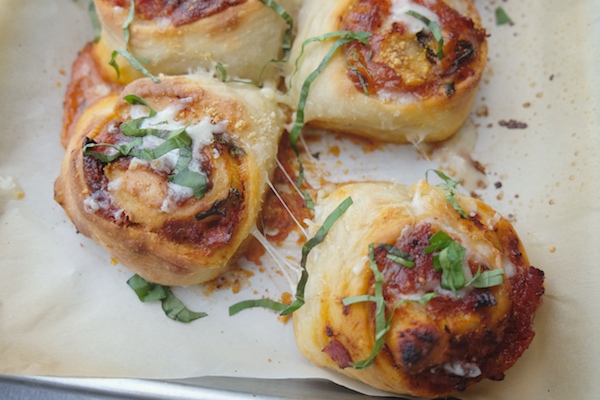 The sauce! The cheese! The pepperoni and the basil! It's all too good.  The cheese melts and pepperoni meld together inside of the rolls while the inside marinara seeps out of the bottom...mixing with melted cheese to make an incredible crust.  Can't get enough!