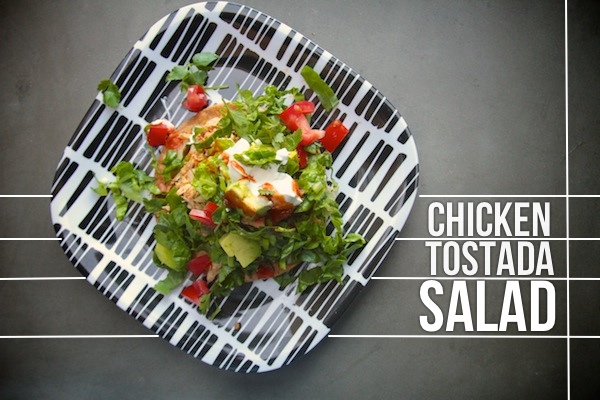 Happy Seis de Mayo!!! Did you eat tacos yesterday? I hoped to but the weather was a little rainy/grey so I made this Mexican Chicken Soup instead. If I was a better food blogger, I would have posted this recipe last week and I would have lead you to some of my favorite Mexican recipes from the past (Shrimp Tacos, Taquitos,  Mexican Popcorn, Stuffed Poblanos,  Goat Cheese Guacamole, Cilantro Limeade, Cinnamon Sugar Tortillas,  Coconut Tres-Leche Cake).  But I didn't…OOPS.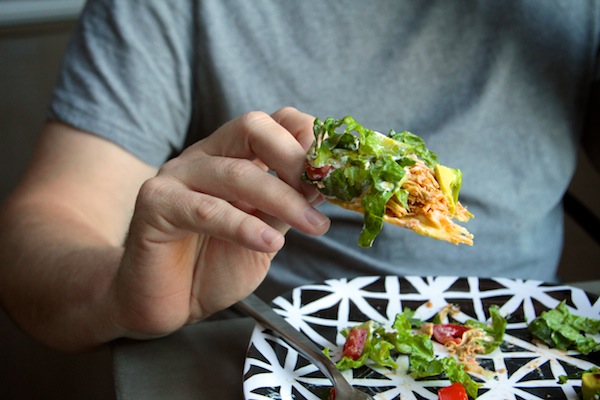 So here I am the day after Cinco de Mayo showing you an easy Chicken Tostada Salad recipe. If you're anything like me, you could eat Mexican food all day/everyday. I seriously never get sick of it. Well…maybe when I was in Mexico for a week I might have…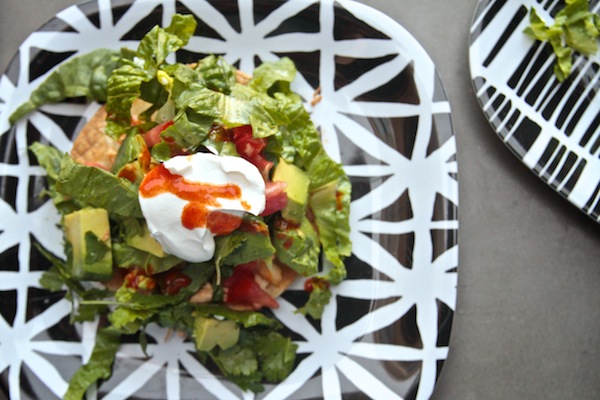 With it staying light outside later (HOORAY) and the ease of this recipe, I'm able to show you something I made after work. This means that if I can do all of this and make a meal for my family, you'll be able to do this in no time. It's a wonderful recipe and a perfect way to use any leftover rotisserie chicken you may have. Both me and the husband ate two each. This is totally going into the weekly rotation.
Do we still get to drink margaritas today? Please say yes.