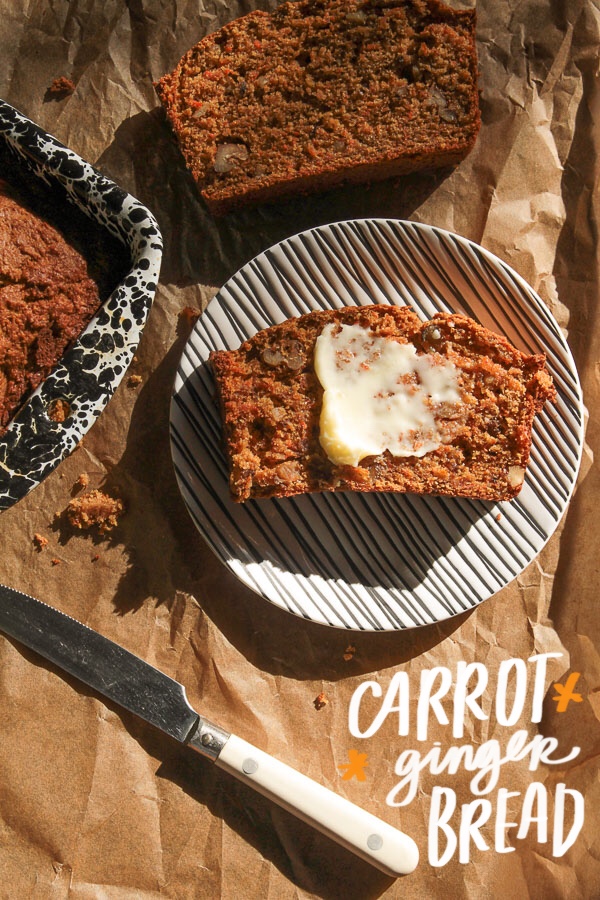 During the colder months, I like to have some type of baked good on the counter for breakfast or afternoon snacks while Casey and I work from home.
It definitely makes our routine a little sweeter.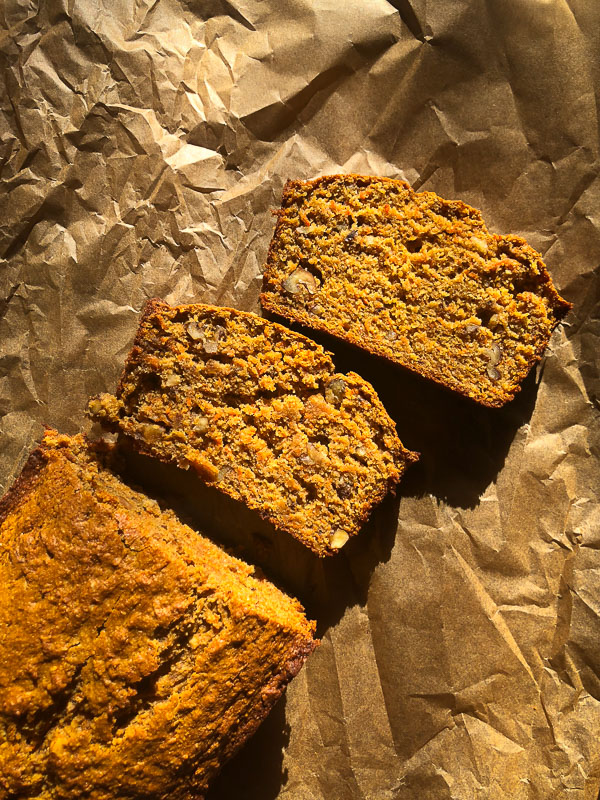 I was looking for a way to use up applesauce and the carrots I had in the fridge and this Carrot Ginger Bread recipe from the new cookbook, Heritage Baking
caught my eye.  Any recipe that helps me prevent food waste is alright in my book!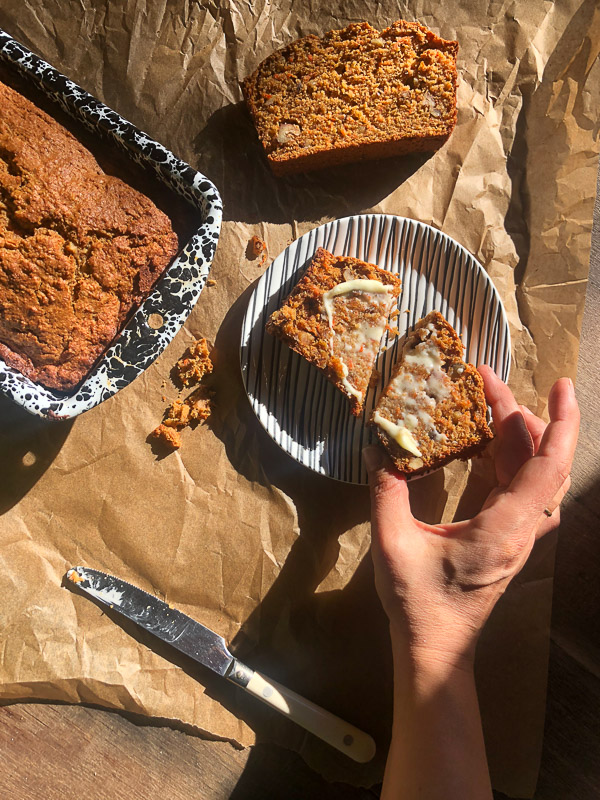 It's a dense loaf fortified with whole wheat flour.  I love seeing the little bits of orange from the carrot shreds popping through each slice.  In this batch,  I added walnuts because I like my bread nutty. See also: Hippy Banana Bread
Next time I'm going to add crystallized ginger (I didn't have any in the pantry!) like the original recipe suggests (about 1/4 cup) and maybe I'll throw some raisins in there too.  Definitely tucking a few slices in the freezer for safe keeping so we don't eat ALLLLLLL the bread in a day.  These are things you learn about yourself over time 😉
Ingredients are gathered.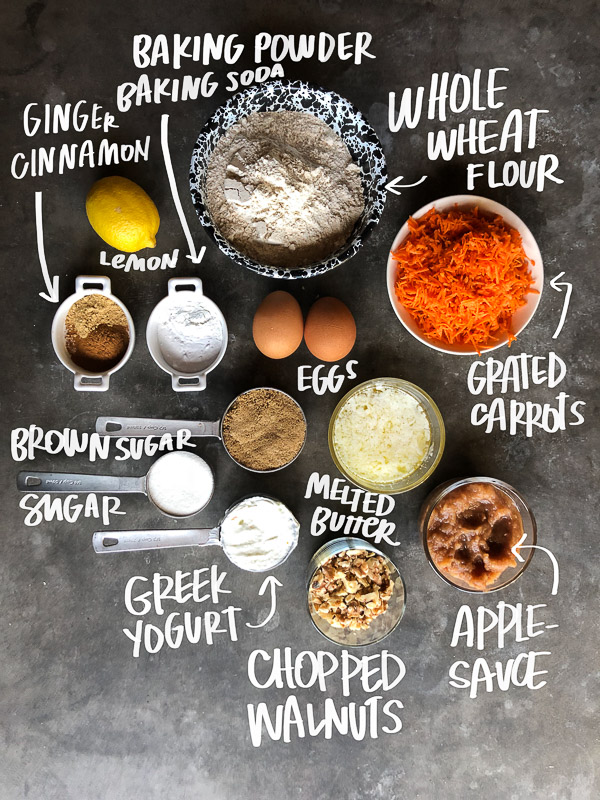 This recipe requires a little carrot draining action. Salt the carrot and lemon zest in a bowl.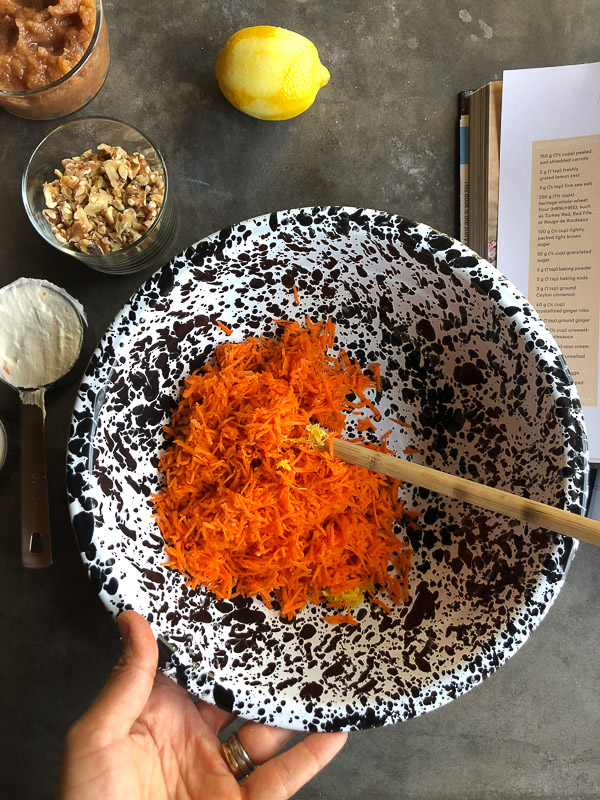 Mix together dry ingredients.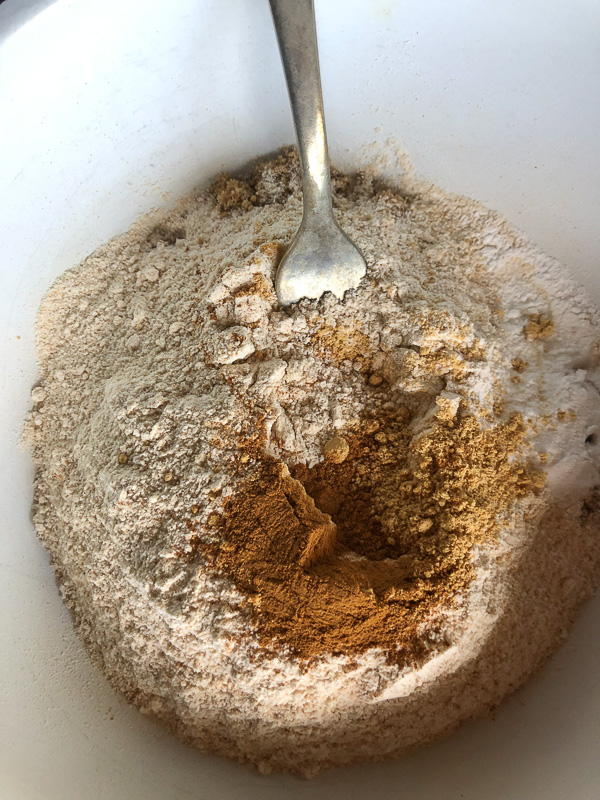 Drain the carrots in a colander. Squeeze out some juice!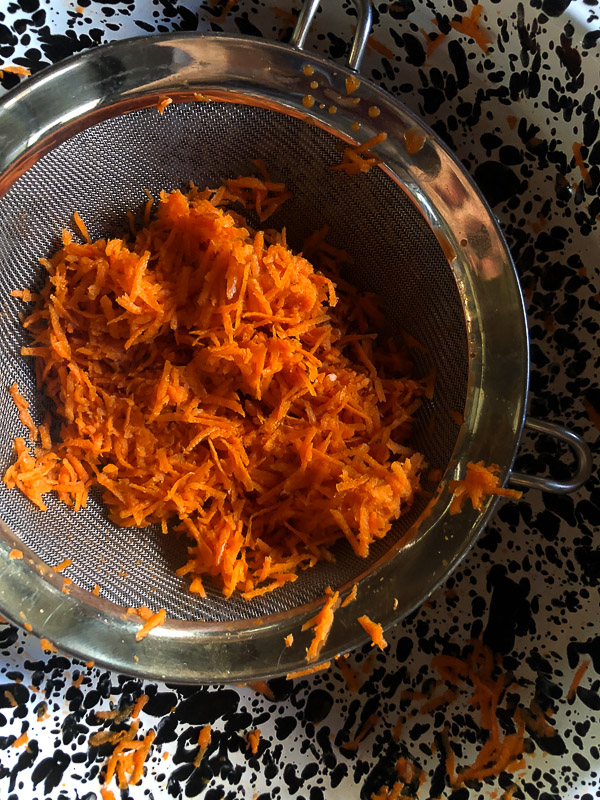 Mix together the wet ingredients.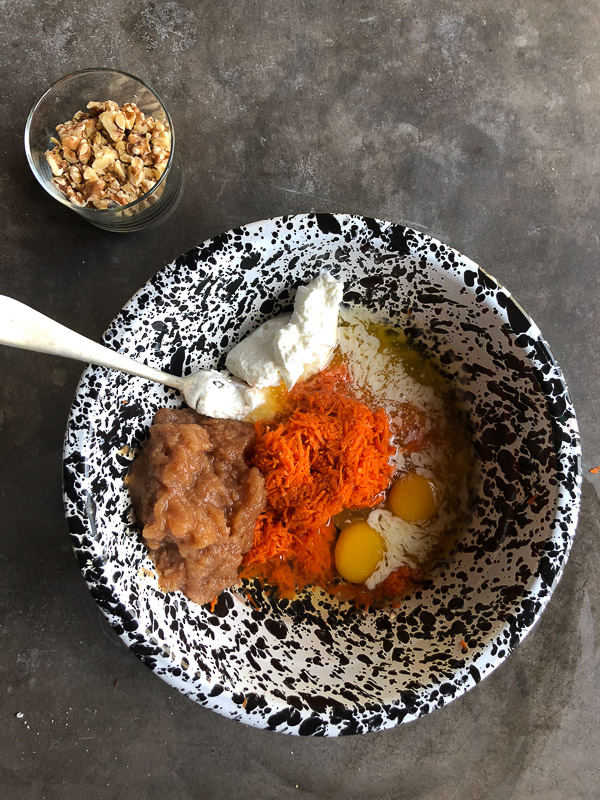 Dry meets wet.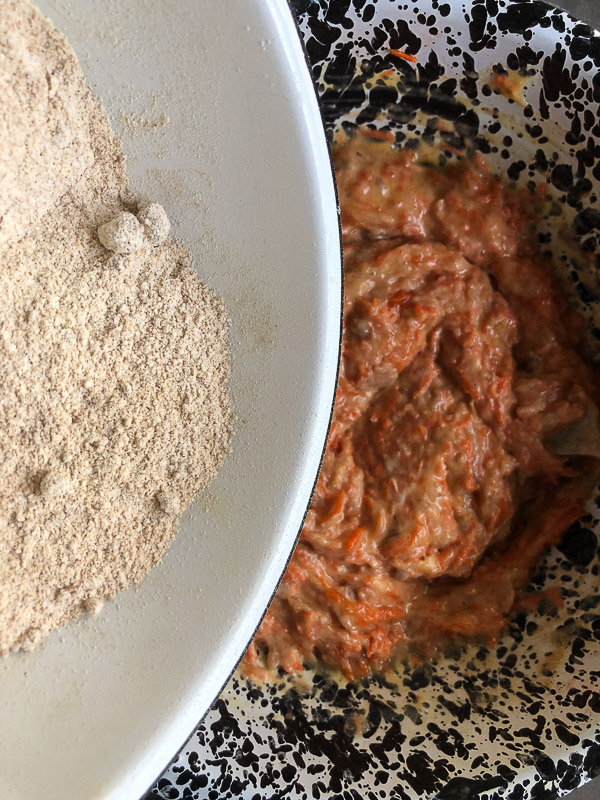 Batter meets pan.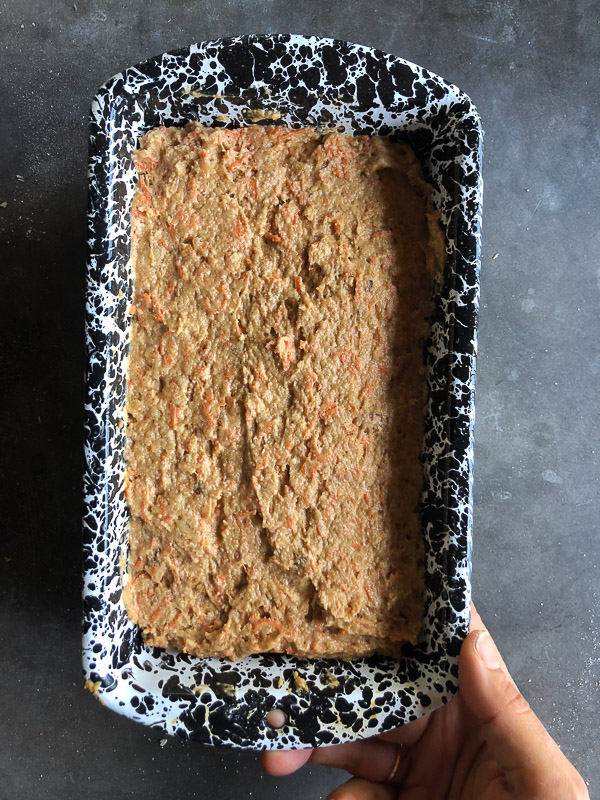 Loaf bakes.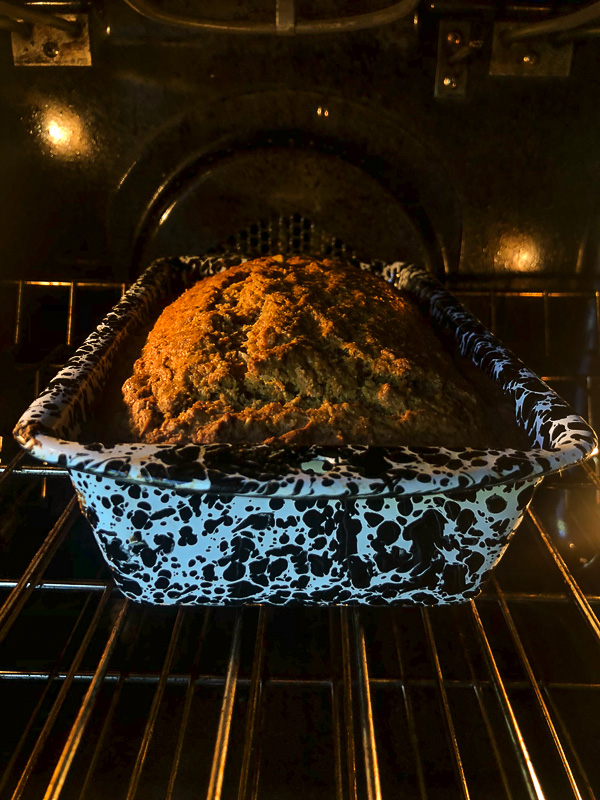 Loaf sits for 5 minutes while I wait patiently.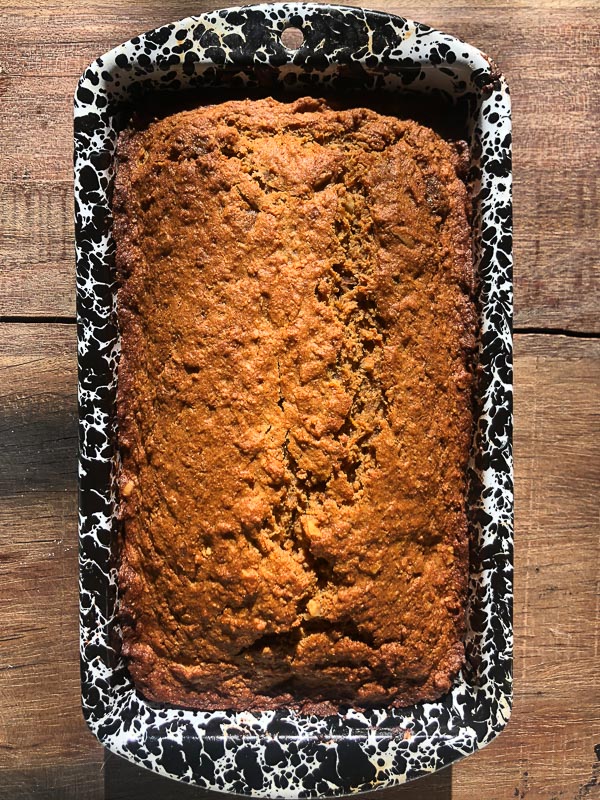 Then I take a hot piece and smear it with butter.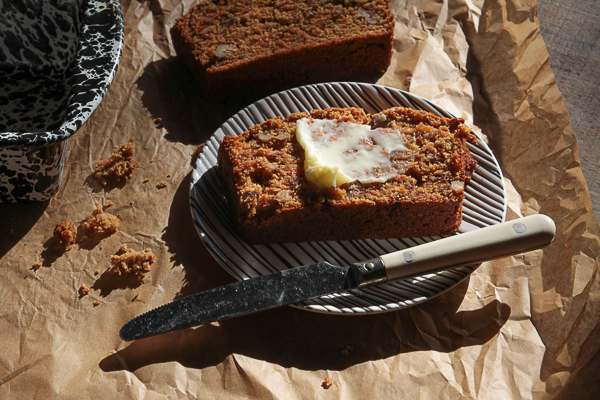 Delicious.
Carrot Ginger Bread

makes 1 loaf

recipe adapted from Heritage Baking

1 1/2 cups peeled and shredded carrots
1 teaspoon freshly grated lemon zest
1/2 teaspoon salt
1 3/4  cups whole wheat flour
1/2 cup lightly packed brown sugar
1/3 cup sugar
1 teaspoon baking powder
1 teaspoon baking soda
1 1/2  teaspoons ground cinnamon
1 1/2 teaspoons ground ginger
3/4 cup unsweetened applesauce
1/3 cup Greek yogurt
1/2 cup unsalted butter, melted
2 large eggs
1/2 cup chopped walnuts (optinal)

Preheat oven to 375F. Butter a 9 x 5-inch loaf pan.

In a large bowl, toss the carrots with the lemon zest and salt. Set aside.

In a medium bowl, whisk together the flour, brown sugar, sugar, baking powder, baking soda, cinnamon, and ground ginger.

In a colander placed over the sink, use your hands to squeeze out as much liquid as possible from the carrot mixture. Return the carrot mixture to the large bowl, then add the applesauce, Greek yogurt, melted butter, and eggs and stir until just combined. Add the flour mixture to the carrot mixture and fold until combined. Add the walnuts and fold into the batter. Pour the batter into prepared loaf pan.

Bake for 10 minutes. Lower the oven to 350F and bake for 40 minutes or more, until a metal skewer or toothpick inserted comes out clean.