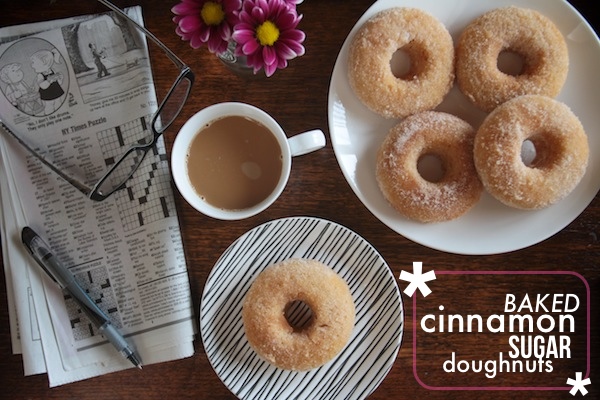 I really like baking doughnuts because I can usually save some calories & fat from frying and splurge on the doughnut icing. I find that it's usually the icing that makes the baked doughnut taste magnificent. But here…we have something different. A cake based doughnut with just a cinnamon + sugar topping. Will it be as magnificent?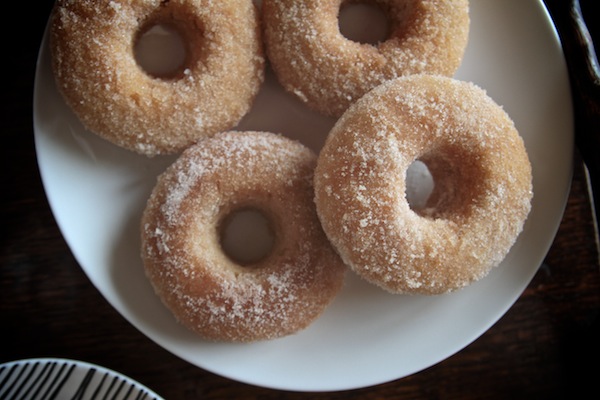 You best believe! It might be the closest baked doughnut to a fried doughnut I've had. The cake part is imparted with flavor thanks to a combo of cinnamon  & nutmeg. And that spongey dense texture? I die. I'm sure the cinnamon-sugar binder (butter) helps!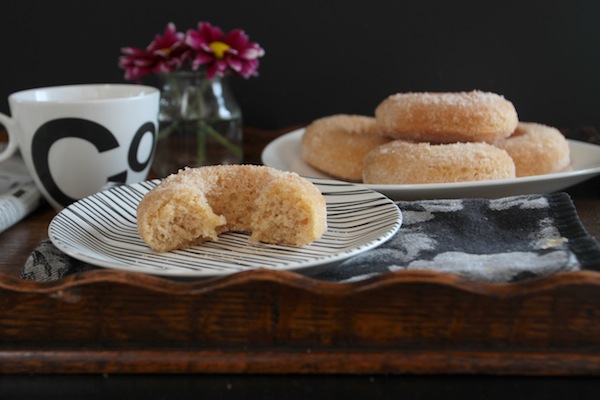 I halved this recipe because….well…you know most people (namely ME) can't be trusted with 12 cinnamon sugar doughnuts in their possession.
What else is new?