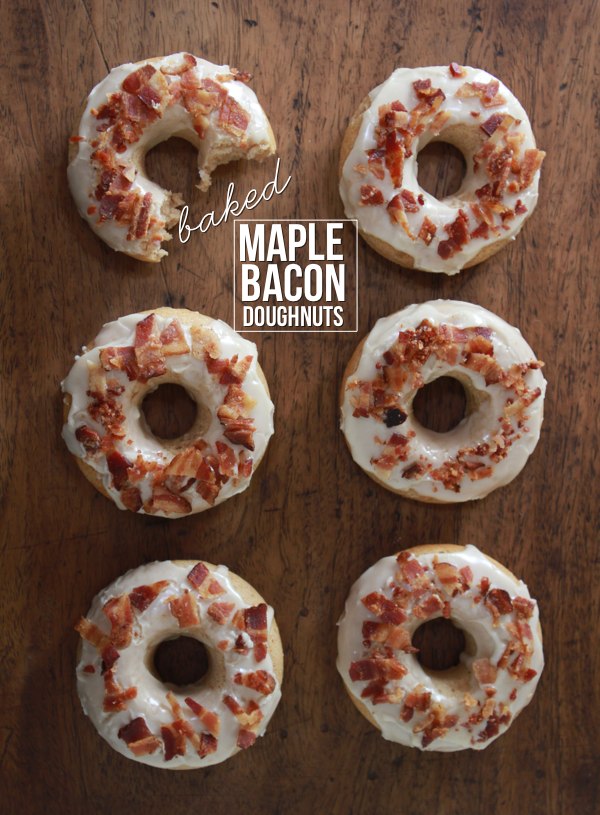 Putting bacon on Baked Maple Doughnuts is kinda like ordering a Diet Coke when you get a double double with animal style fries at In & Out Burger. Or maybe it's like getting your burger protein style (lettuce instead of bread)? I dunno. Baking a doughnut is just one simple way of sparing the littlest of calories.  What happens is that it tricks your brain into eating more…and you know what. THERE'S totally JUSTIFICATION in that.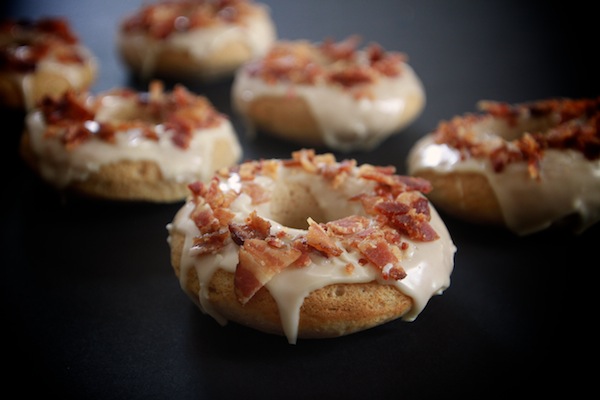 I give you permission to make these for your friends.  I give you permission to be the cool one at the office who brings in the best treats. I give you permission to use the "But they're baked!" line because sometimes you have to help people see the beauty in balance.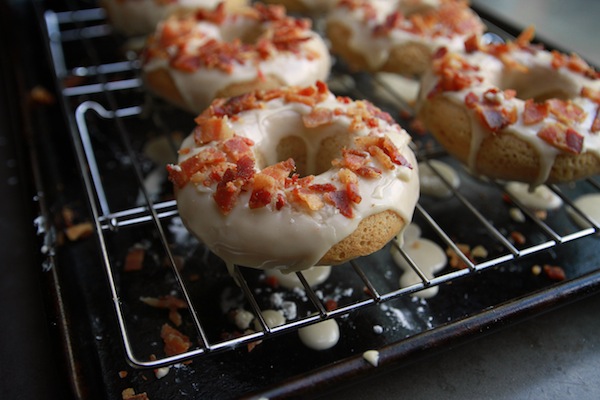 I give you permission to eat one and then turn that into two because you really want to appreciate the nuance of maple glaze with bacon. It's like a doughnut was put on a plate of pancakes with a side of bacon then someone who doesn't mind their foods to touch let it alllll happen. It's everything right.
Lastly, I give you permission to blame your sudden weight gain on me. But that now means you have my permission to buy a cute oversize sweater to cover said weight gain cuz DOUGHNUTS!