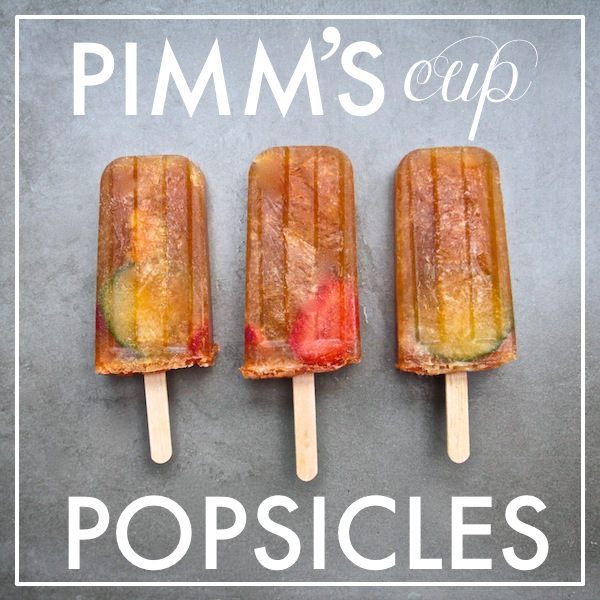 Aaaaaand the boozy popsicle journey continues with Pimm's Cup Popsicles. If you're a fan the Pimm's Cup Cocktail,  you'll love this frozen treat. It's super refreshing and packs a ton of flavor. You'll enjoy how cold it is on a hot day. Cocktail on a stick!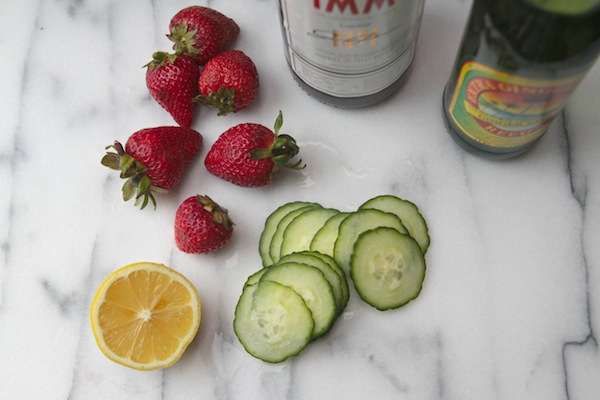 In this recipe, I added a few slices of cucumber & strawberries to the pop. So at the very end you get a nice little frozen treat. I also used Ginger Beer because that's what I had in our fridge. You may use ginger ale if you please! If you're wanting to mask some of the booze and make it sweet a simple syrup will do the trick. Maybe even a mint one…oooh!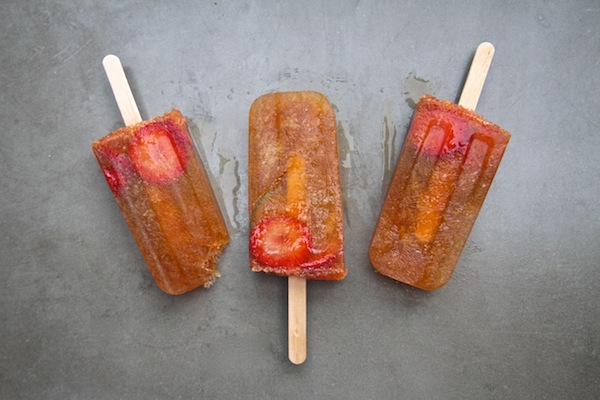 And if you don't have popsicle molds, make a simple granita!
You can see how to do it with this delicious Frozen Cappuccino recipe I made last summer. I imagine it to be like a grownup slushee. Mmmm.