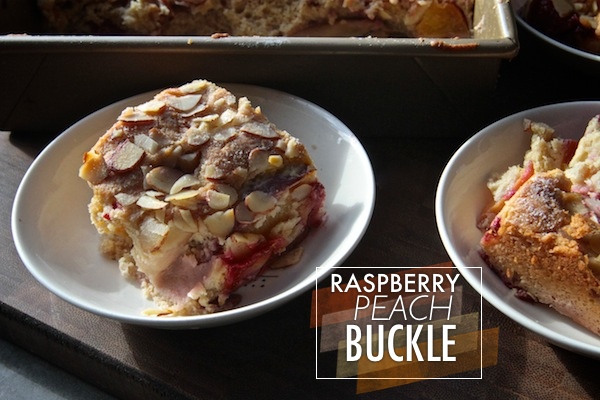 I've been buying raspberries with the intention of making dessert but every time I bring them home, I eat all of them. I suppose there are worst things to eat, but this vicious cycle has been getting in the way of me eating raspberry cake. And raspberry cake with a heavy dose of almond extract is what I've been craving.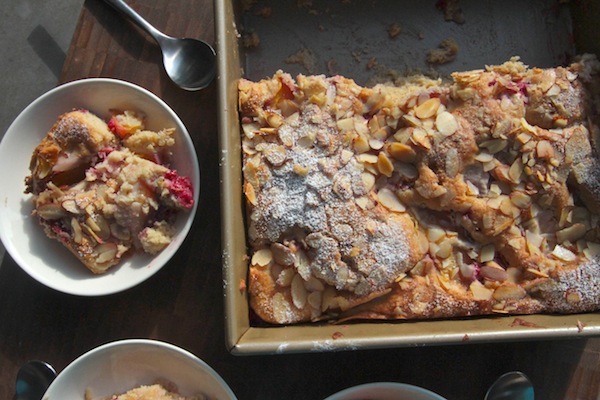 Cake…Cobbler…Grunt…BUCKLE. Let's talk about the giant elephant in the room. BUCKLE! What a funny word for something that's cake-ish. Here's a run down of the differences. Either way, Casey refused to say buckle when he asked for another slice. When I served it up and it wasn't so easy to cut into perfect squares, I called it a buckle. It's like a cake that you spoon out.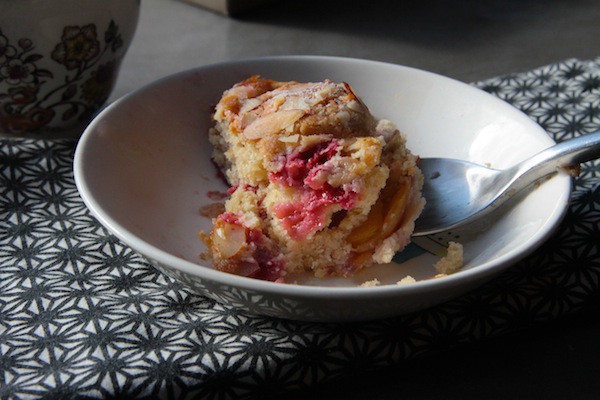 I call it OH WOW I LOVE THE  SWEET JUICY PEACHES, TART RASPBERRIES AND ALMONDY CAKE THAT'S REALLY A BUCKLE… THING. I think you'll agree that this is the perfect name when you try a bite yourself. That and WHOA, Dude, WHOA.