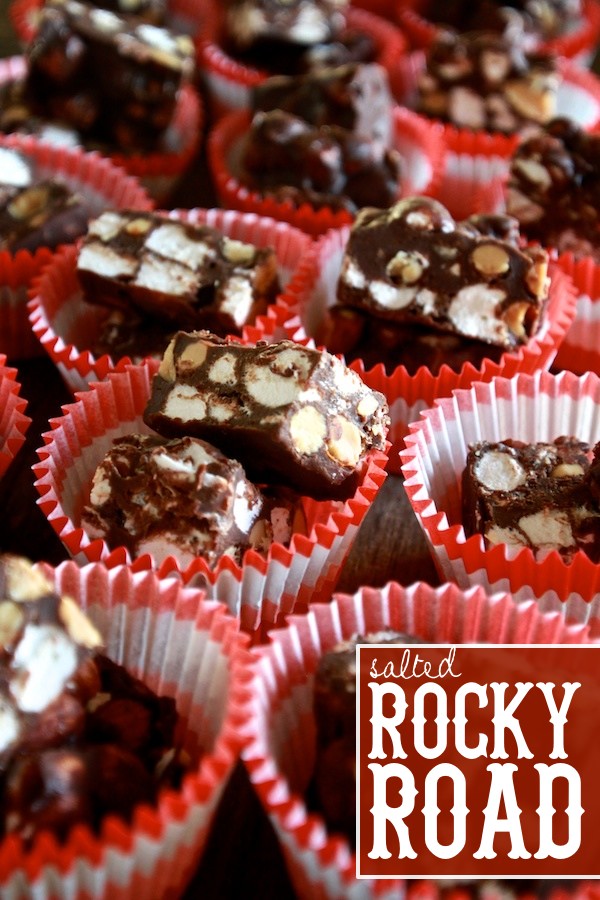 Rocky road is hands down one of my favorite ice cream flavors. It's not the chocolate or the marshmallows I crave. Nope. For me, it's all about the toasted almonds. They seal the deal. Every year my mom makes a batch of Rocky Road Fudge and her famous coffee cake for Christmas dessert. I generally allocate my calories towards the coffee cake because HELLO. It's COFFEE CAKE. Who can resist? This means I usually pass on the Rocky Road. Sad face.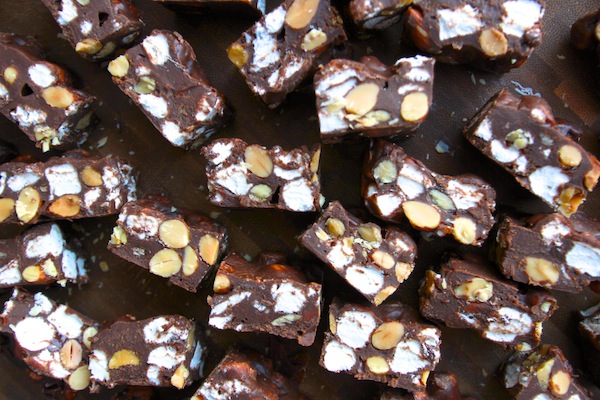 This year I (forcefully) stepped in and volunteered to make her Rocky Road recipe. But I'm doing something I've always dreamed of doing….swapping the raw cashews of my mom's traditional recipe with SMOKED ALMONDS.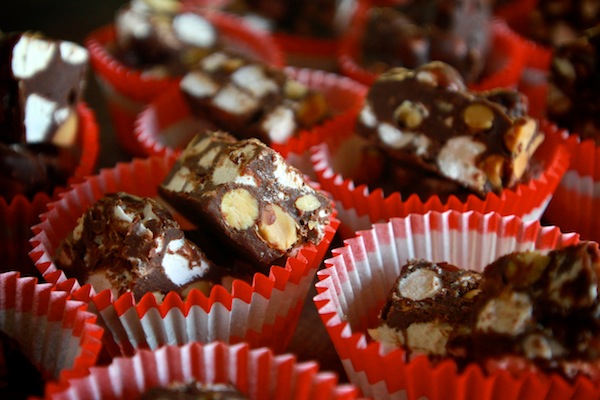 It adds the perfect amount of salt to balance the sweetness of the chocolate. Before I'd only have one piece of fudge–if that. Now? I'm like 4 pieces in…willing myself to walk away. It's the almonds! They add incredible depth because their roasted & smoked. You get the creamyness of the fudge, the pillow puffs of marshmallows with delightful crunches of almonds. Watch out coffee cake, there's a new guy in town. I can't wait to see what my family thinks.