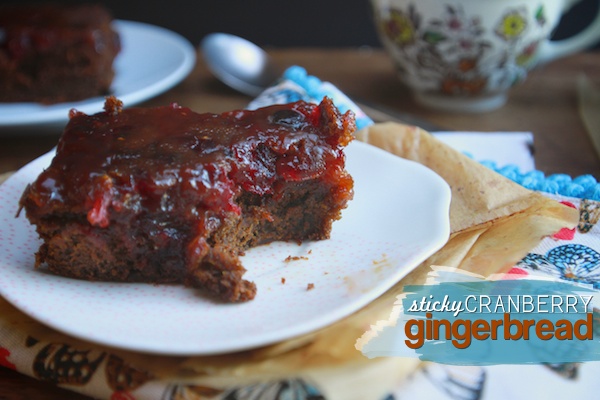 Last night I went on Facebook and asked if it was still OK to make gingerbread since you know…Christmas has passed. The general consensus was that there is not specific season for gingerbread; we can eat it all year round. Let me just say that I LOVE YOU. Thank you for humoring my gingerbread craving. I didn't get to taste any gingerbread this holiday season, so here I am rectifying that. Gingerbread all day, everyday…until I finish this one.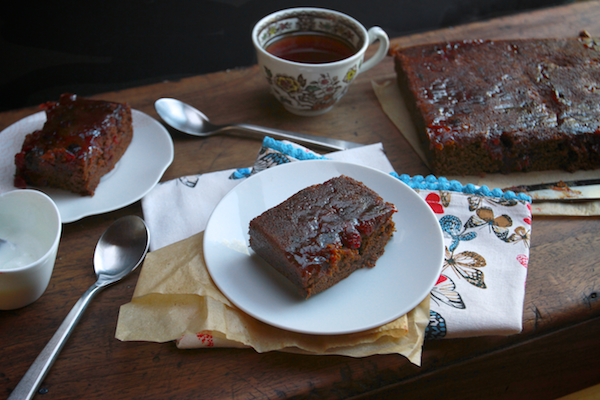 I do believe that cranberries won't be around for much longer, so let's take advantage of those and make this seasonal gingerbread cake. Once upon a time I made a cranberry apple upside cake and it was fabulous. But it lacked the depth and spiciness that only molasses can provide.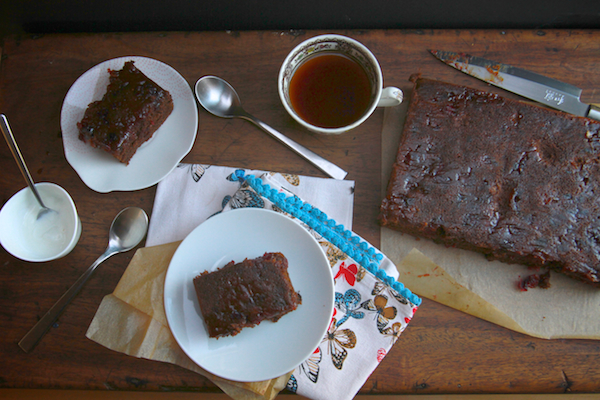 So here we are with a fantastic sticky cranberry gingerbread that I've had my eye on for months. It's a sturdy cake that's so rich and gooey. I'm sure by the time you read this I'll have eaten half, but can you really blame me? I had a craving.