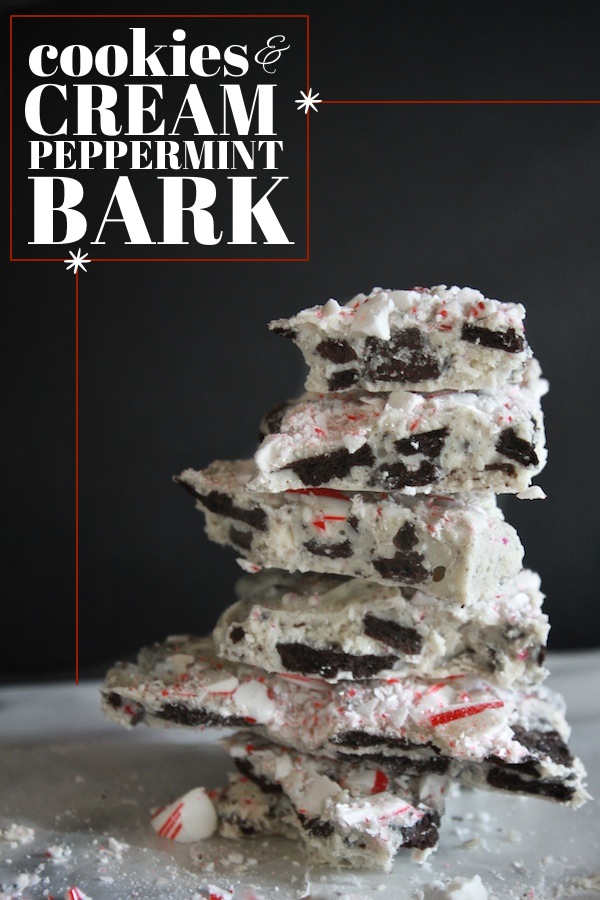 Question: What would happen if I crushed up Trader Joe's Candy Cane Joe Joe's, mixed them with white chocolate and turned them into bark? Uhhh. Could I make a ridiculous bark that would rival my Crunchy Peppermint Bark with puffed rice cereal?
Answer: DING DING DING! YES.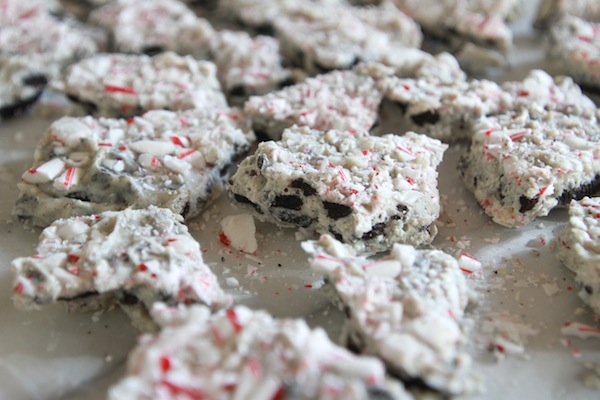 I feel like I hit the jackpot with this one. The creamy minty filling mixed with white chocolate and cookies is WONDERFUL. When you get a crunchy peppermint bite of the crushed up candy cane?? OH YES. Heaven.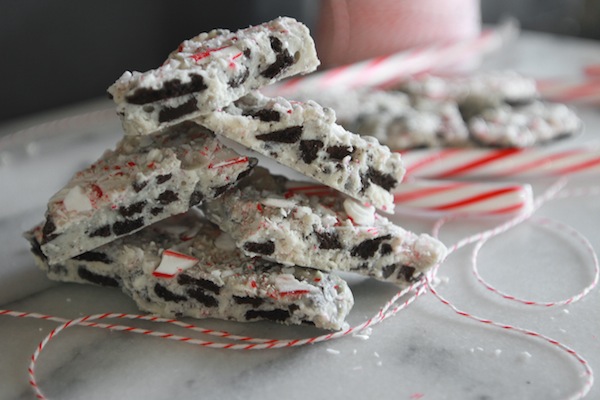 I'm going bark crazy this year. It's just too dang easy to make something SO GOOD. I have another bark recipe coming this week. I can't stop this bark train.