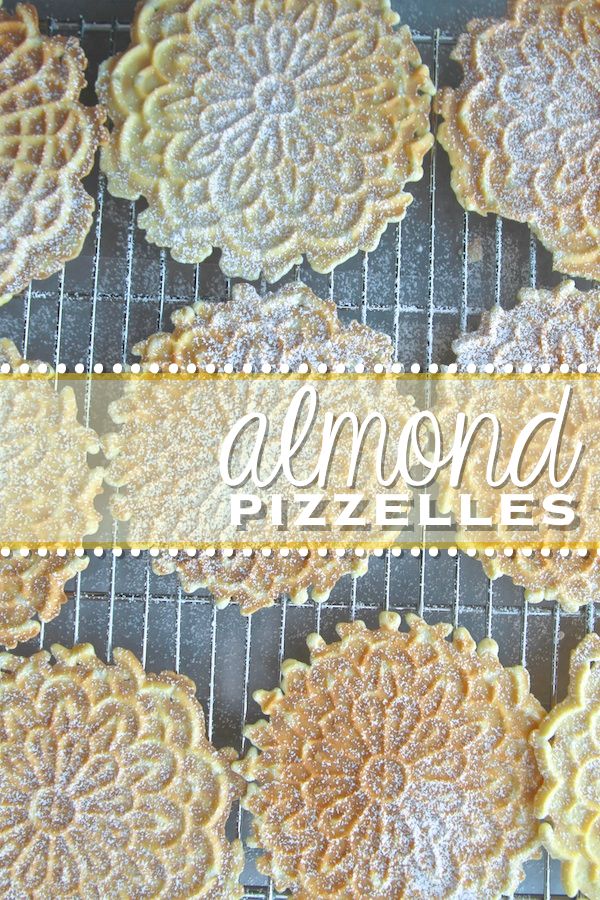 My grandma is one of those people who never shows up to party empty-handed. This is just one of the many reasons I'd like to be her when I grow up. I always remember being excited to see what she had in her hands when she walked through the doorway of my parents house. Whatever it was, I knew it was bound to be good. Of course it was always a treat when she brought pizzelles with her. And in my grandma's fashion of recycling before recycling was cool, her cookies would be in a decoy container so the real fun was to see what was inside. We always knew that meatballs were in an emptied milk container. Pizzelles had to be in something HUGE. Just look at what a stack looks like!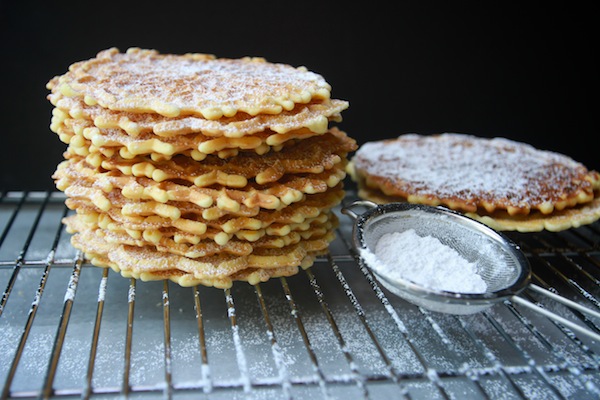 Before my grandma left to live in a retirement home in New York, she went through her kitchen and put aside a few things for me. I accepted her pizzelle maker. with great pride because I knew that with it in my possession, I had the power to make my father happy & nostalgic for his childhood. Now, it's something that will help build memories in our own household. Cooper was an instant fan.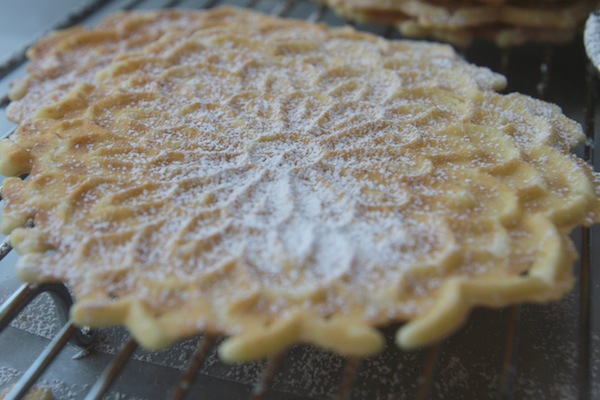 I stood in my kitchen the other day and made pizzelles thinking of my grandma. I thought about how she doesn't have a computer and how much I wish I could show her a picture of these pizzelles.  I know she'd be proud of me and I know she'd be the first to tell me to put anise seeds in the batter. I ran out, Grandma! These cookies are crisp and delicate, slightly almond-y, and perfect with a cup of coffee. It's like eating a waffle cone before it's been shaped.  I can just imagine my late grandfather eating a few with a demitasse cup of espresso spiked with anisette. Gives me warm/fuzzy feelings.