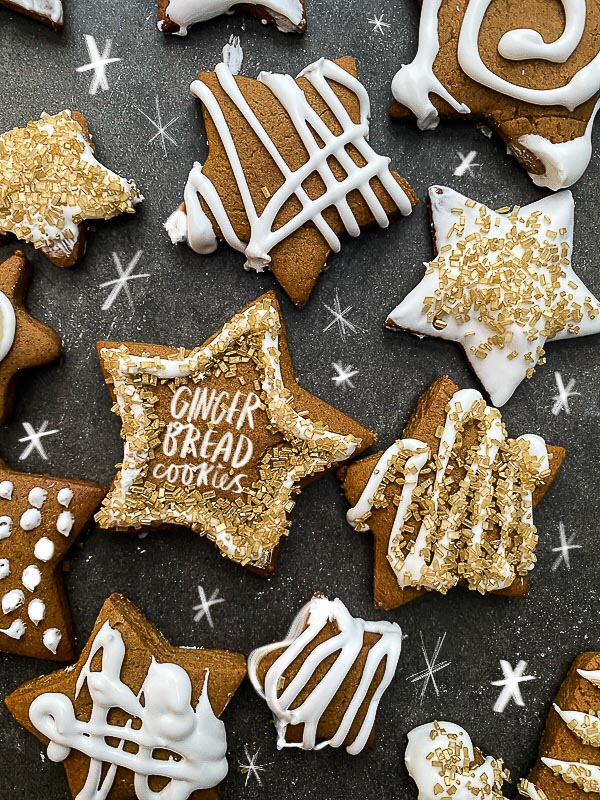 Every year one of my childhood friends would have a gingerbread house /gingerbread cookie decorating themed birthday party and I LOOKED FORWARD TO IT EVERY SINGLE YEAR. I loved coming home and putting my gingerbread house on display in the kitchen all month long while my brothers slowly picked at it, turning it into a humble scrapyard by the end of the month.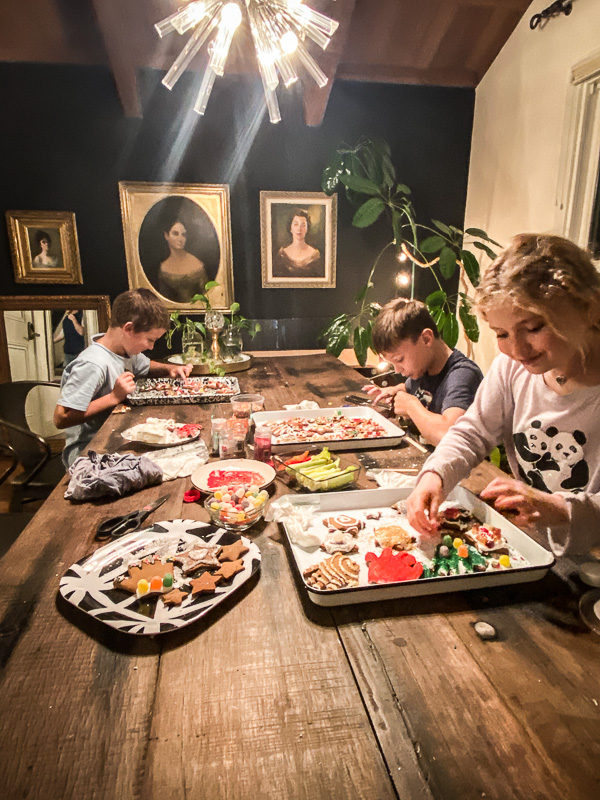 Casey, Cooper and I moved into my childhood home almost 8 years ago which is right near one my closest friends, Caley. We've been friends since 7th grade and our kids are growing up together in the same neighborhood. We've had a nice gingerbread house tradition going on since we moved back. Some years it's houses, some years it's cookies. We switch hosting.It was this holiday activity a few years ago that pulled me into the holiday spirit (for my son!) while grieving super hard over my Mom's death. I'm am lucky to have a friend like her in my life.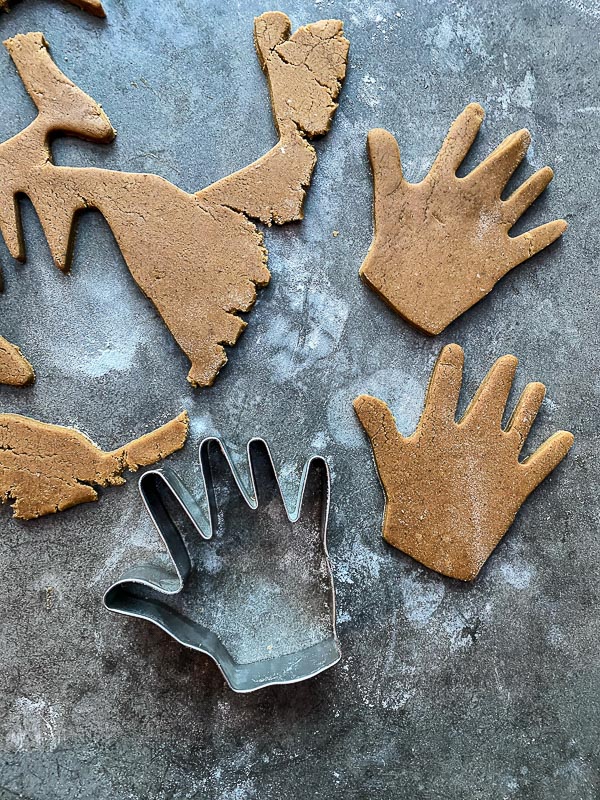 If you are really present with yourself and the experience, cookie baking will give you a good dose of holiday magic if you're feeling a little bahumbug. Taking your time, talking to friends, getting lost in decorating your cookies can be the best way to unwind.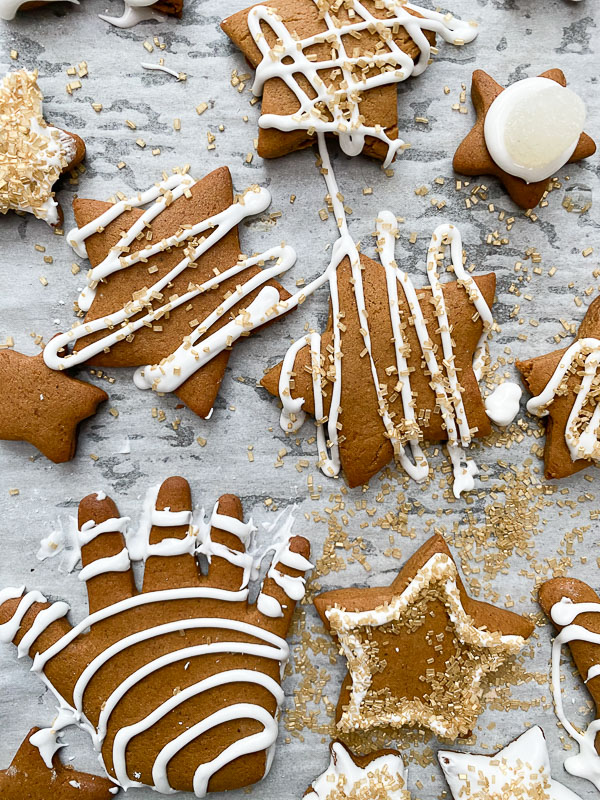 I've been using this recipe from Simply Recipes for the past few years and it has never let me down. It doubles nicely. The dough is a dream to work with. It almost feels like playdoh. Rolling out, cutting out shapes and decorating cookies is the best way to spread some holiday magic this season. Perhaps you can have your own cookie baking party this weekend? You still have time to gather the ingredients. Come on!
Here they are!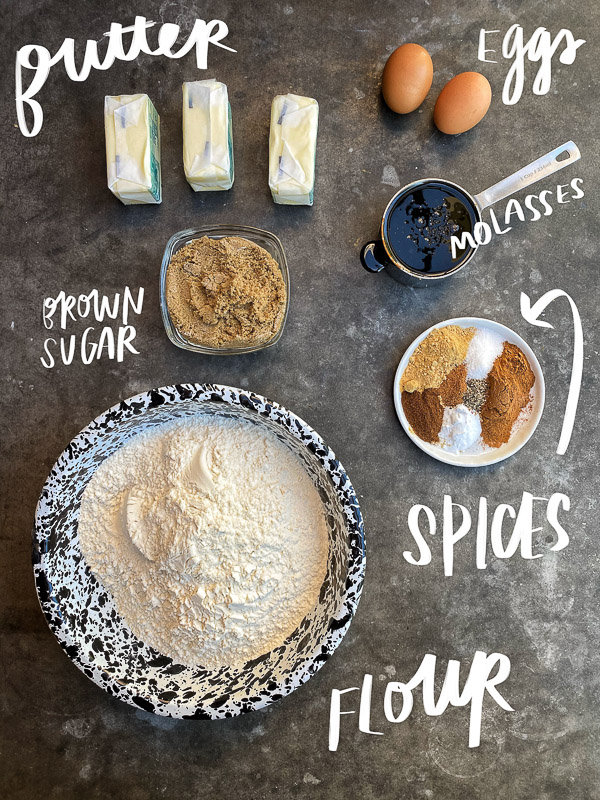 We are going to be putting in a lot of spices!
SPICE UP YOUR LIFE. (spice girl reference)
Baking soda is not a spice, but I had to measure it while I had the measuring spoons out and yeah, it ended up on this plate.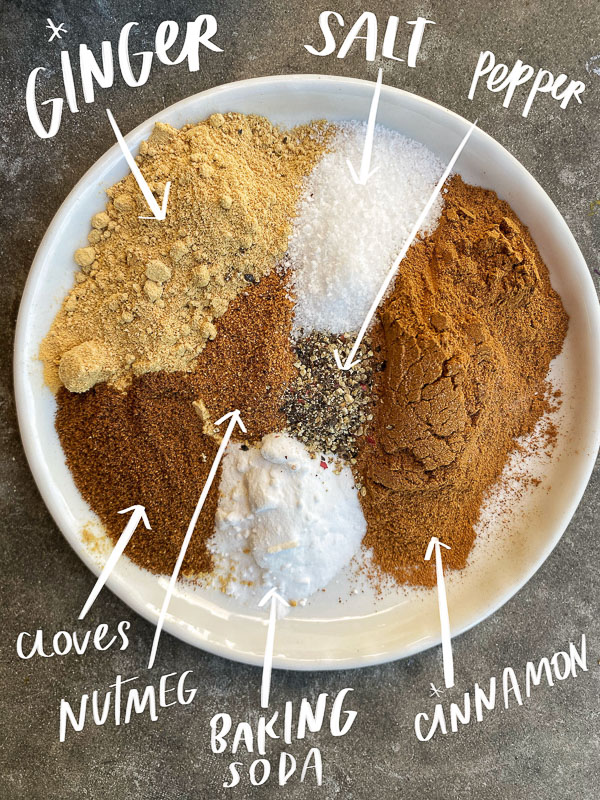 Mix the dry ingredients pretty well.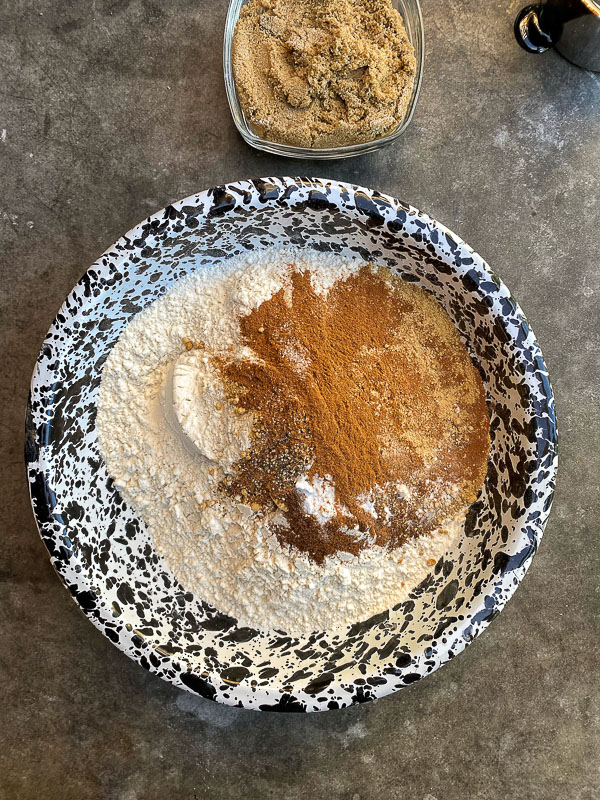 A whisk works nicely for that.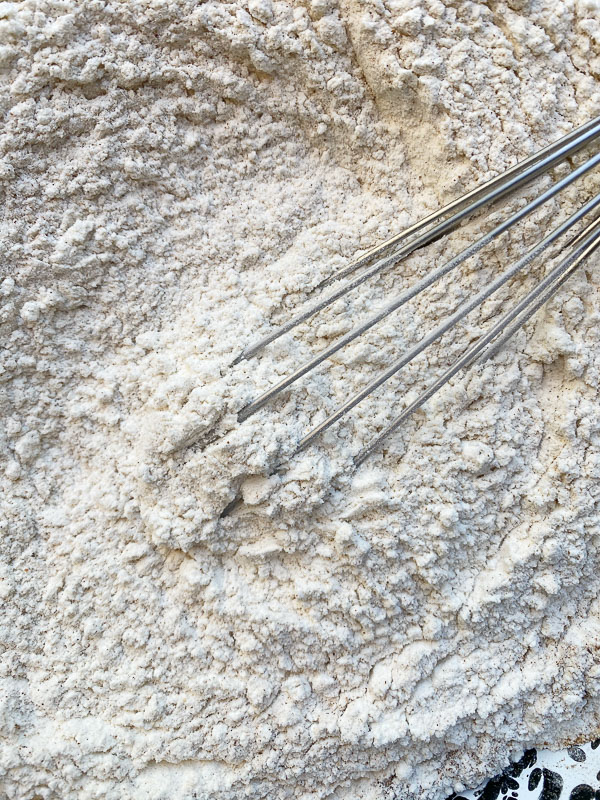 Cream the butter and the brown sugar with a mixer.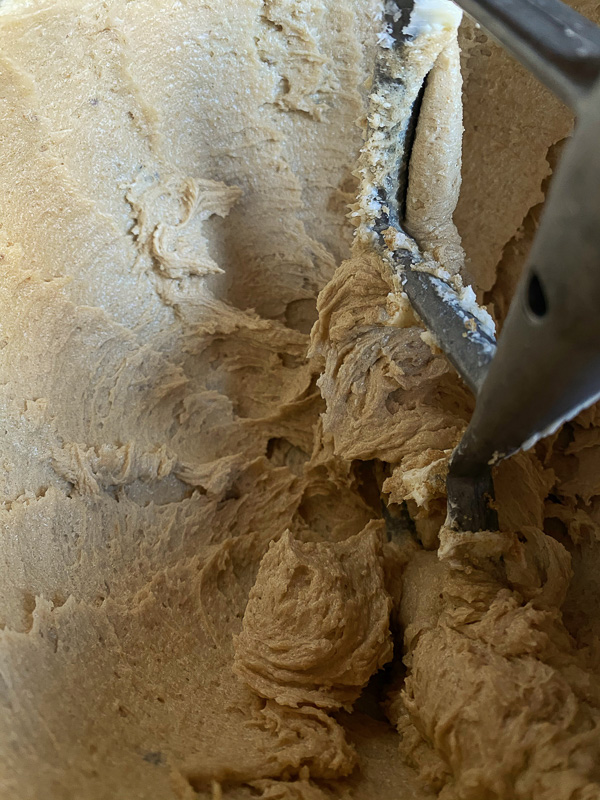 In goes the eggs and the molasses.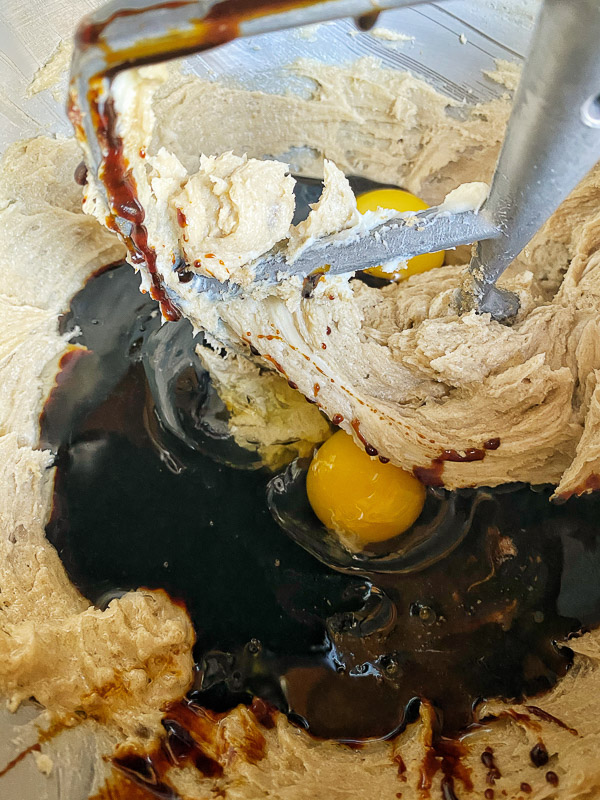 Dry ingredients meet wet ingredients.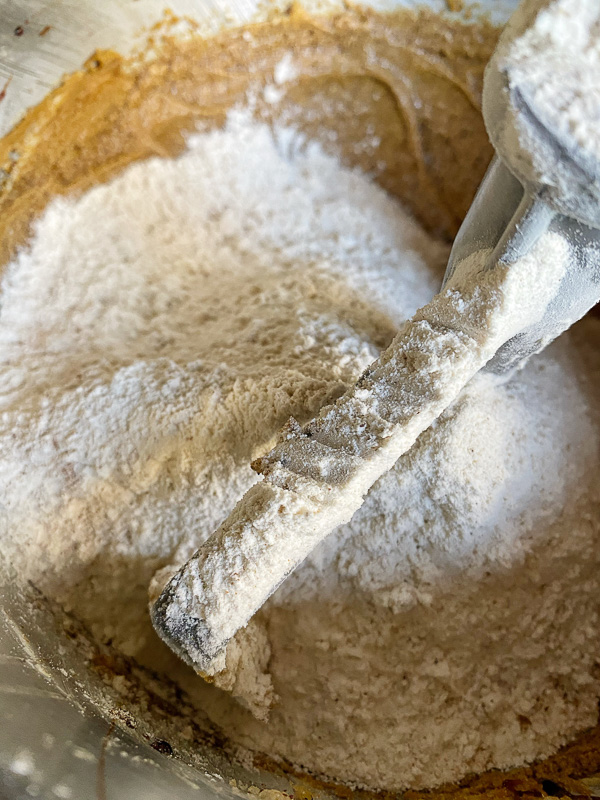 DOUGH! Package it up.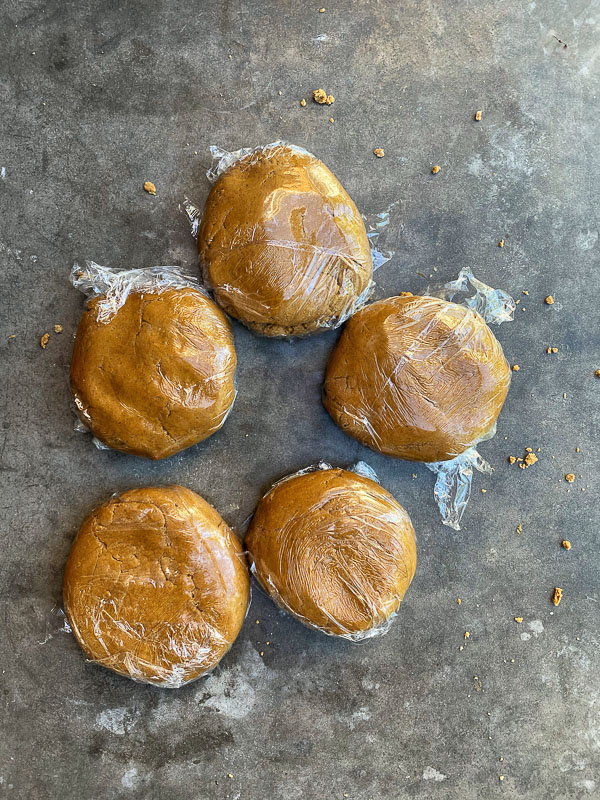 Chill it. Roll it out with a rolling pin.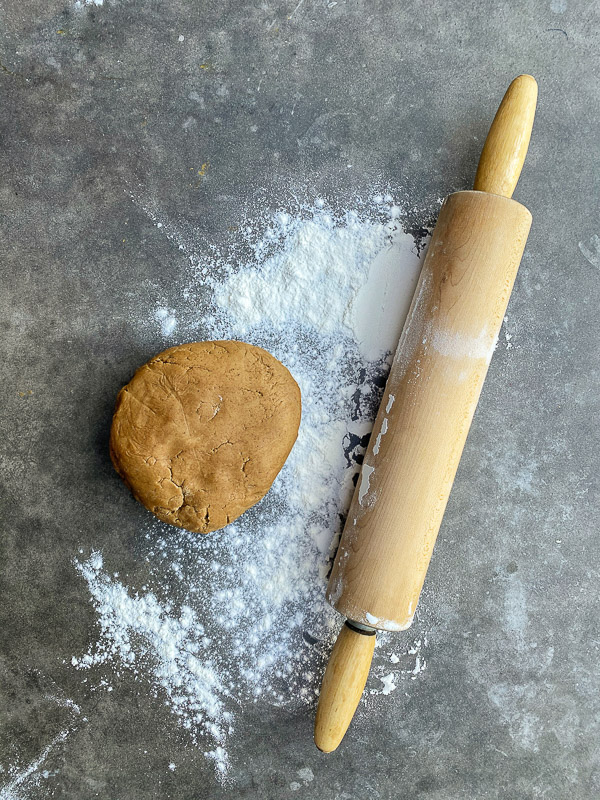 ROLL IT.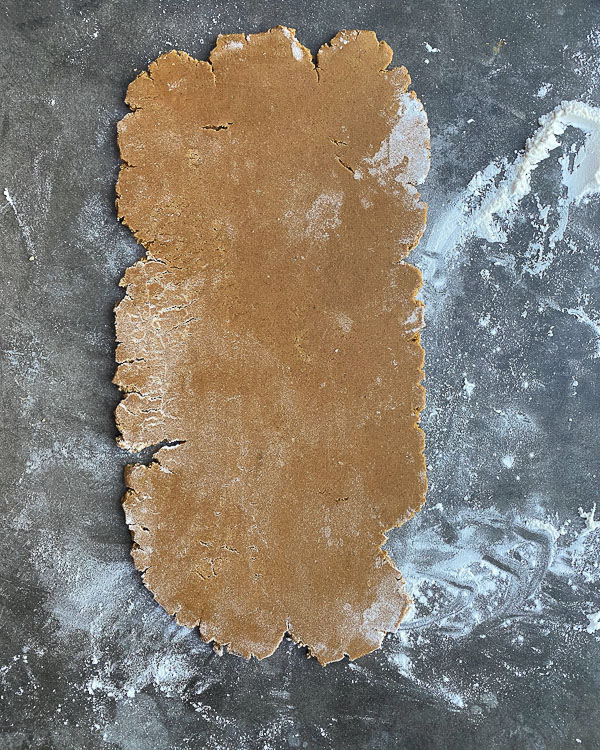 Use your favorite cookie cutters and cut it all out!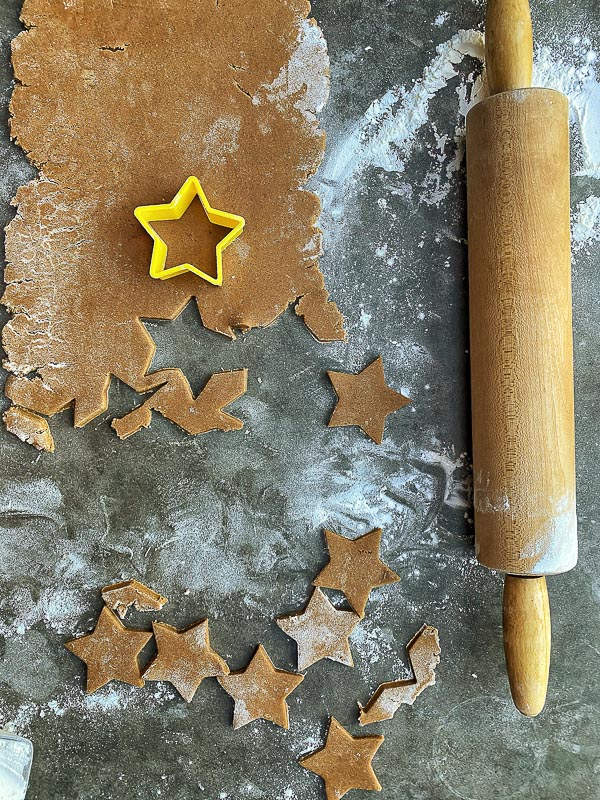 Bake them on parchment paper.
Having a kid pull out the parchment provides some interesting shapes.
My favorite are the star cutters!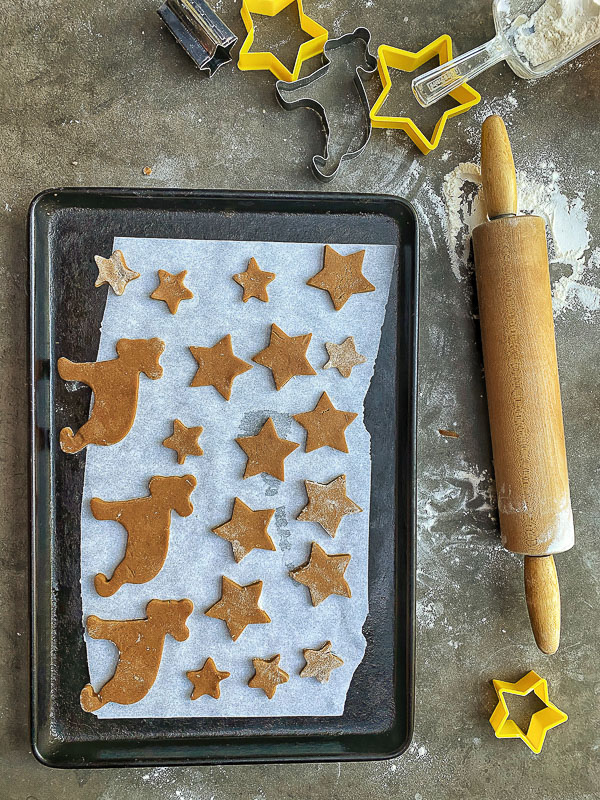 BAKE! Let cool.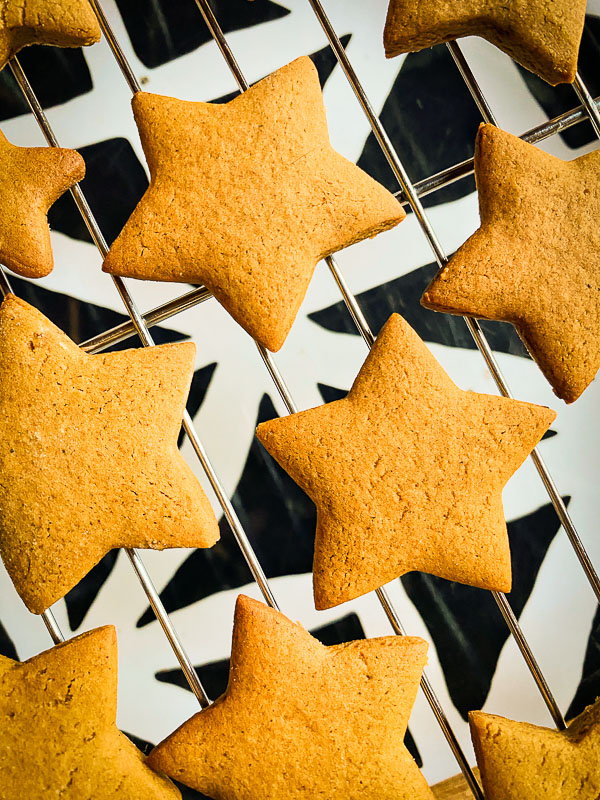 Make the icing. It's just egg whites, lemon juice & powdered sugar.
Use the whisk attachment of your mixer.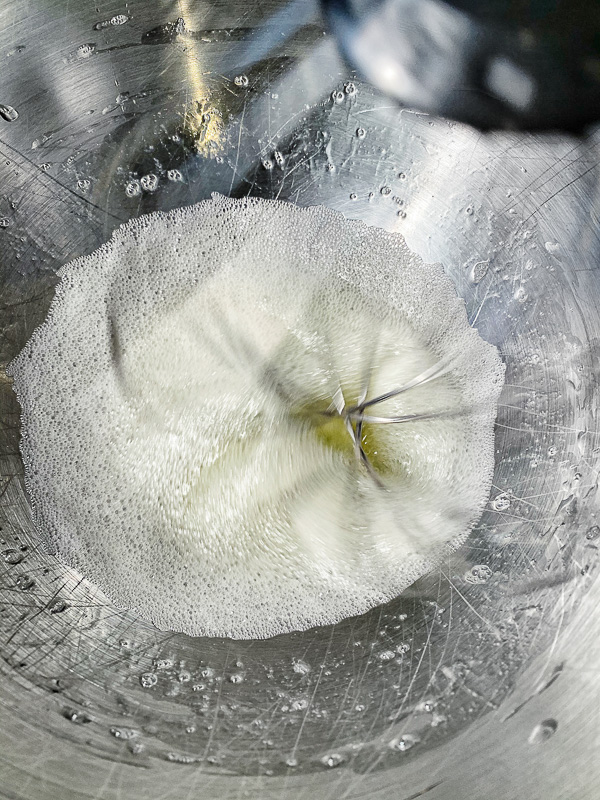 Mix until stiff peaks form.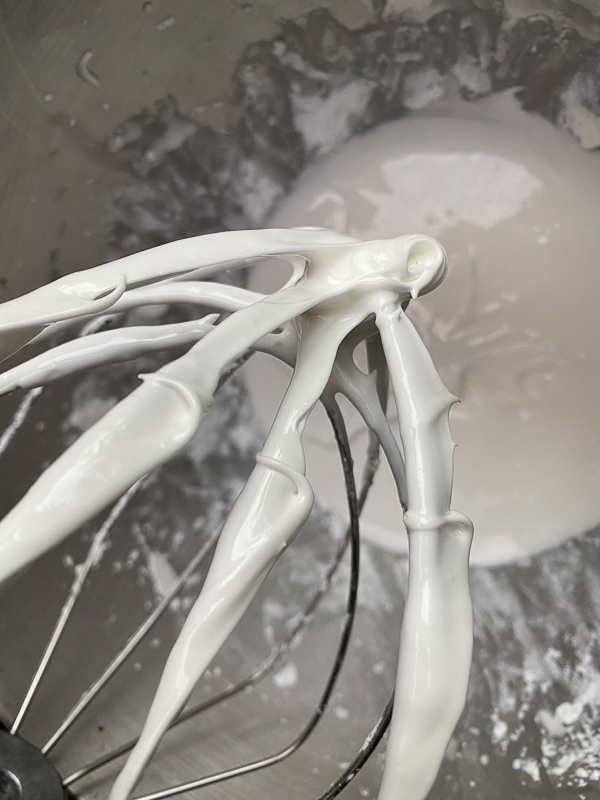 Cookies are baked. Frosting is put in sandwich bags for decorations.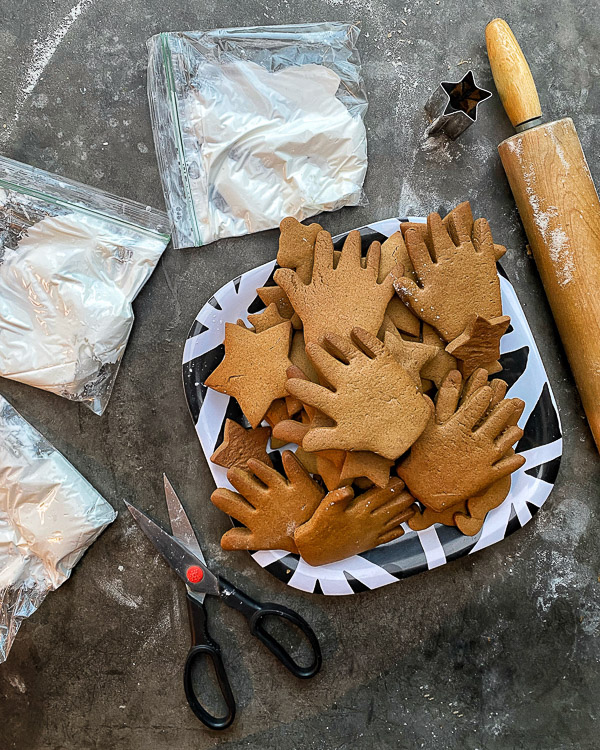 Split up your cookies and supplies evenly. Kids pay attention to make sure you are keeping things fair 😉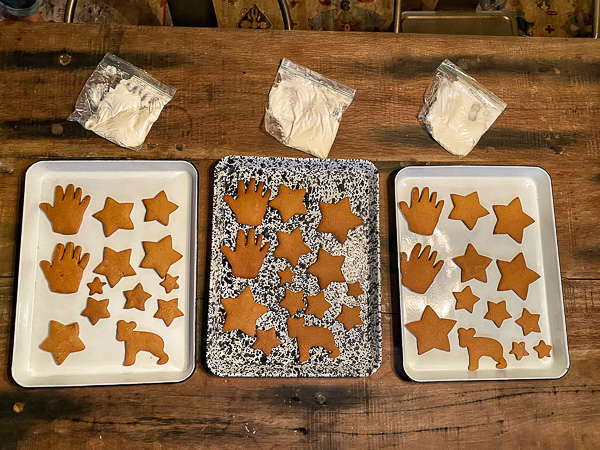 Pull out the sprinkles and candies, Let them at it!
Stand back and watch the smiles & giggling happen.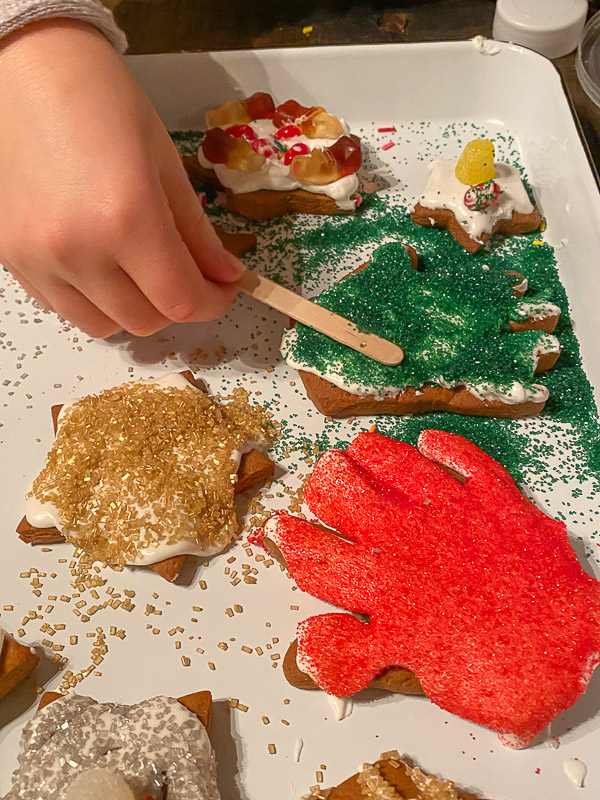 Make fun designs!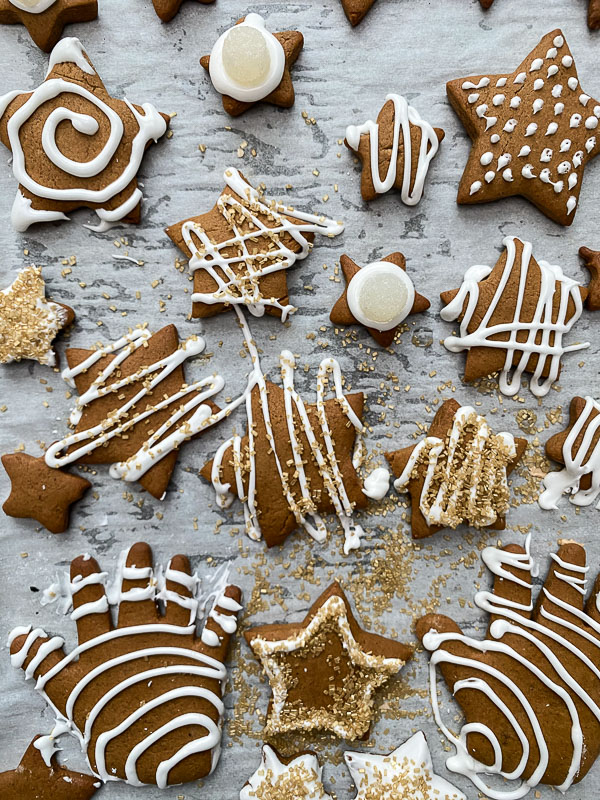 Gold sprinkles are my favorite.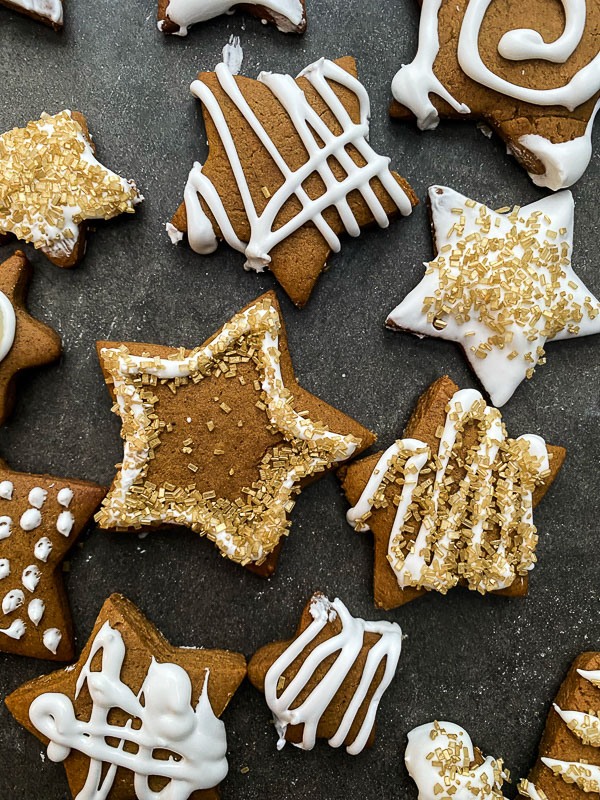 Silver sprinkles are pretty too!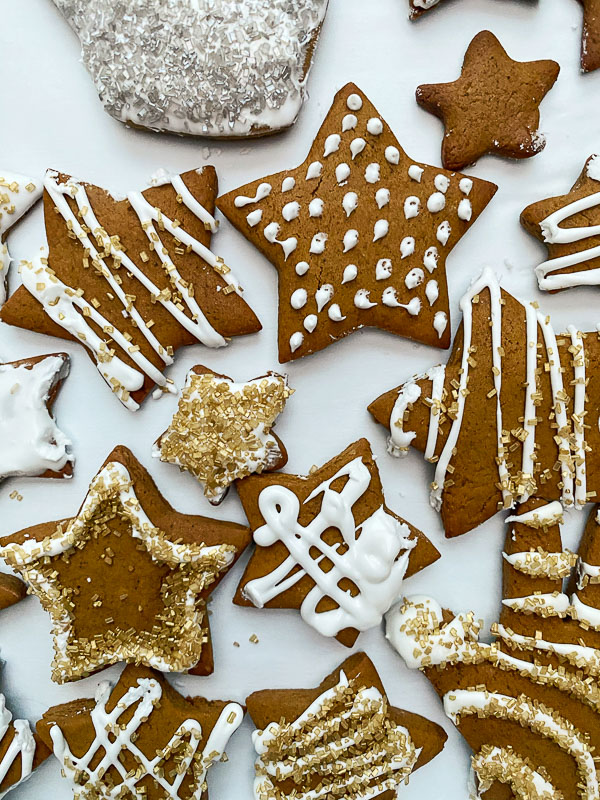 Hand cutters are a fun addition to the mix!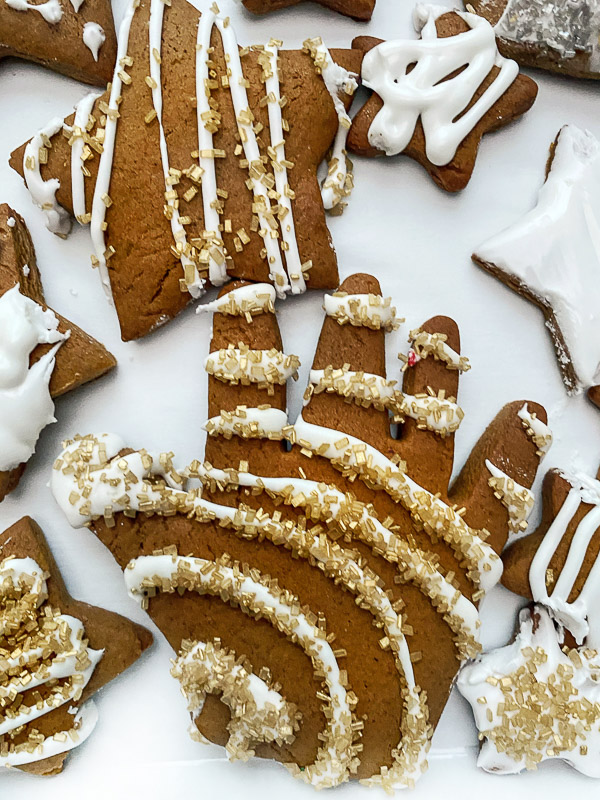 Don't forget….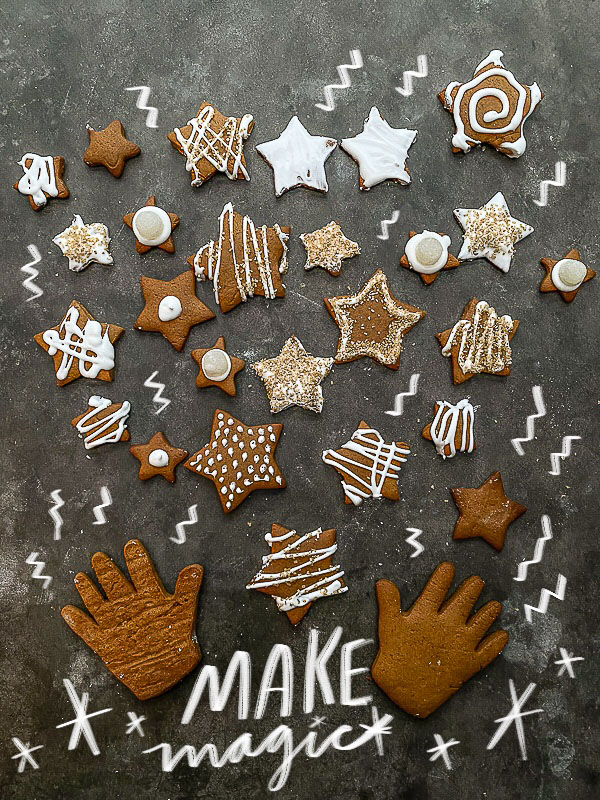 It's these little things that create HOLIDAY MAGIC. Make some!
Gingerbread Cookies

recipe slightly adapted from Simply Recipes

makes about 2 dozen cookies

for the cookies:

3 1/4 cups all-purpose flour
3/4 teaspoon baking soda
1 tablespoon ground ginger
1 tablespoon ground cinnamon
3/4 teaspoon ground cloves
1/2 teaspoon ground nutmeg
1/2 teaspoon salt
1/4 teaspoon finely ground black pepper
3/4 cup (1 1/2 sticks) unsalted butter, softened to room temperature
1/2 cup dark brown sugar, packed
1 large egg
1/2 cup unsulfured molasses

for the Royal Icing:

2 egg whites, raw or pasteurized
1 teaspoon lemon juice
3 1/2 cups powdered sugar, sifted

To make the cookies:

In a large bowl, vigorously whisk together the flour, baking soda, and spices. Set aside.

In an stand mixer fitted with the paddle attachment, beat the butter until light and fluffy. Add sugar and beat until fluffy. Mix in the egg and molasses. Gradually add the flour mixture; combine on low speed. (Combine with floured hands if you need to work the dough together).

Divide dough into thirds; wrap each third in plastic. Chill for at least 1 hour or overnight. Before rolling out, let sit at room temperature for 5 to 10 minutes. If after refrigerating the dough feels too soft to roll out, work in a little more flour.

Place a dough third on a large piece of lightly floured parchment paper or wax paper. Using a rolling pin, roll dough 1/8 inch thick. Transfer the rolled out dough to the refrigerate again to chill for 5 to 10 minutes. This will make it easier to cut out the cookies. Use a cookie cutter to cut out shapes, or place a stencil over the dough and use a knife to cut into desired shapes. Transfer to ungreased baking sheets.

Bake at 350°F until crisp but not darkened, 8 to 10 minutes. Remove from oven. Let sit a few minutes and then use a metal spatula to transfer cookies to a wire rack to cool completely. Decorate as desired.

To make the Royal Icing:

Beat the egg whites and lemon juice together, adding the sifted powder sugar until the mixture holds stiff peaks.

If the icing is too runny, add more powdered sugar until you get the desired consistency.

Once you make the royal icing, use quickly before it hardens. Fill a piping bag with the icing to pipe out into different shapes on the cookies. (Or use a plastic sandwich bag, with the tip of one corner of the bag cut off.) Keep the icing covered while you work with it or it will dry out.

Once the cookies are decorated, the surface of the royal icing will dry quickly, within 15 minutes. But the icing may still be soft inside. Let the decorated cookies sit at room temp for 12 hours for the icing to dry.