Currently September 2021
I'm not going to lie, September kinda kicked my butt. So much to process. We got back inro the swing of things with school, worked on making new routines, traveled to baseball tournaments, outdoor education for Cooper, a business trip for Casey, two mammograms, worrying and trying not to worry- the whole shebang. I did have some really great visits with friends and I am grateful for that!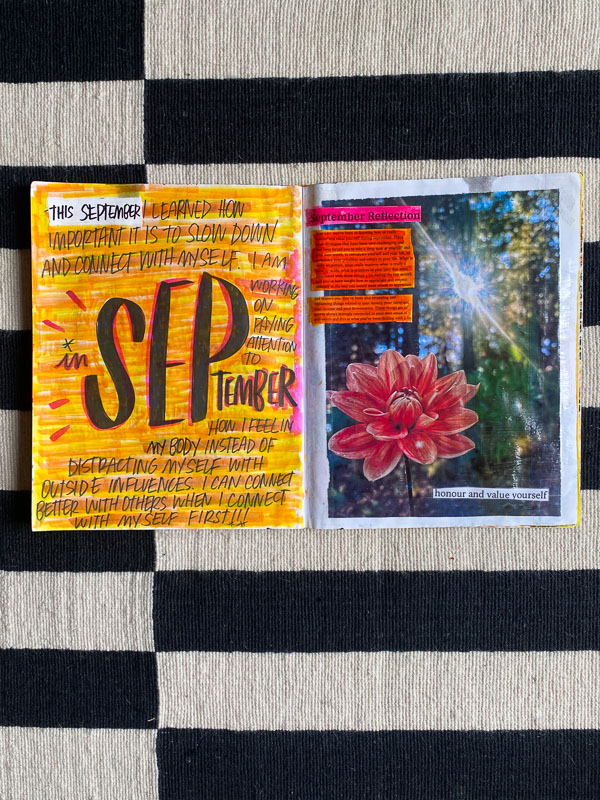 In September, I learned how important it is to slow down and connect with myself. I am working on paying attention to how I feel in my body instea of distracting myself with outside influsence. I can connect better with others when I connect with myself first.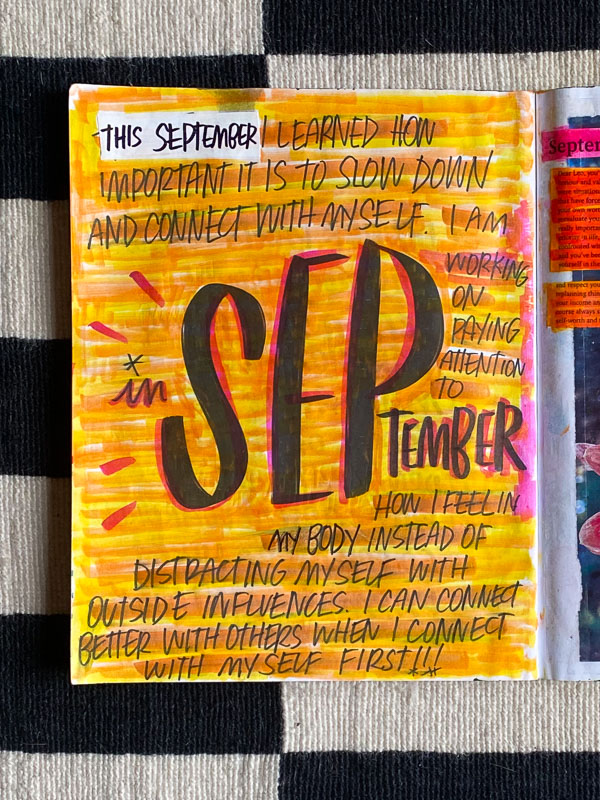 I had one giant dahlia bloom in September.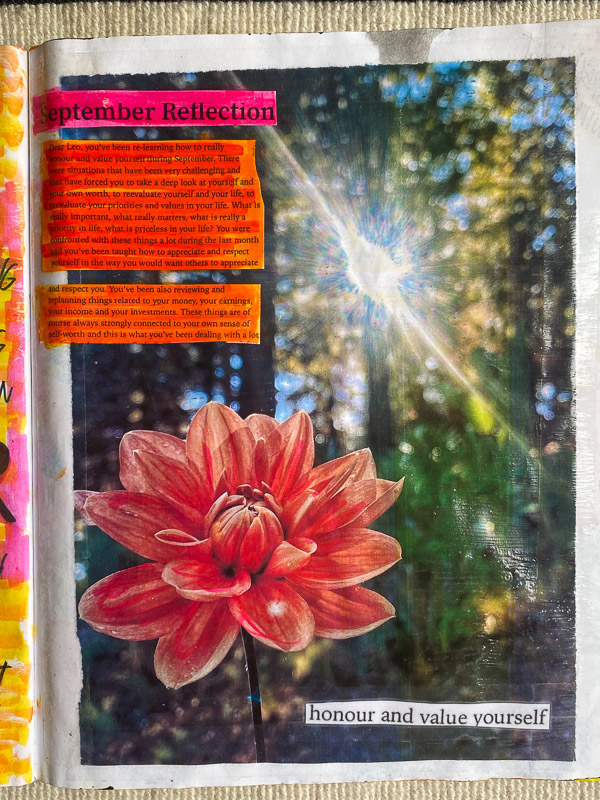 All the good things that happened this September!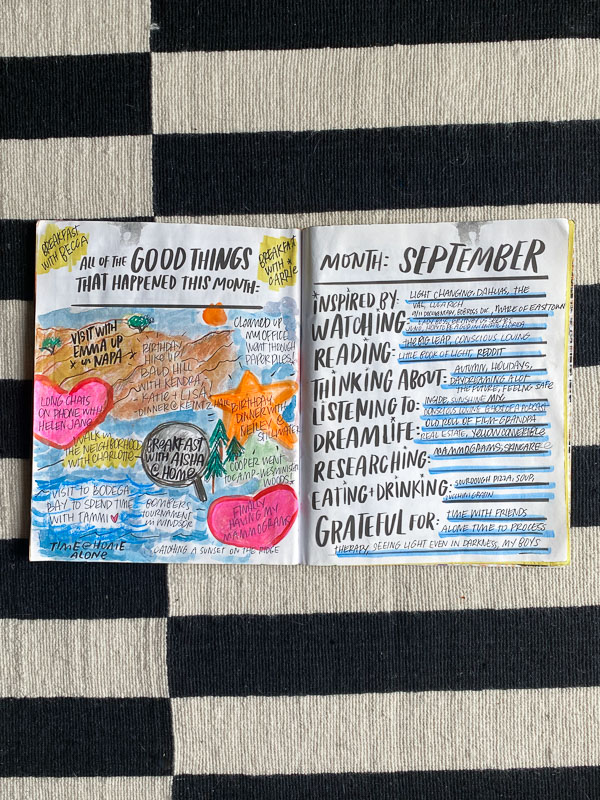 Data! Did you know that I am an Enneagram 5?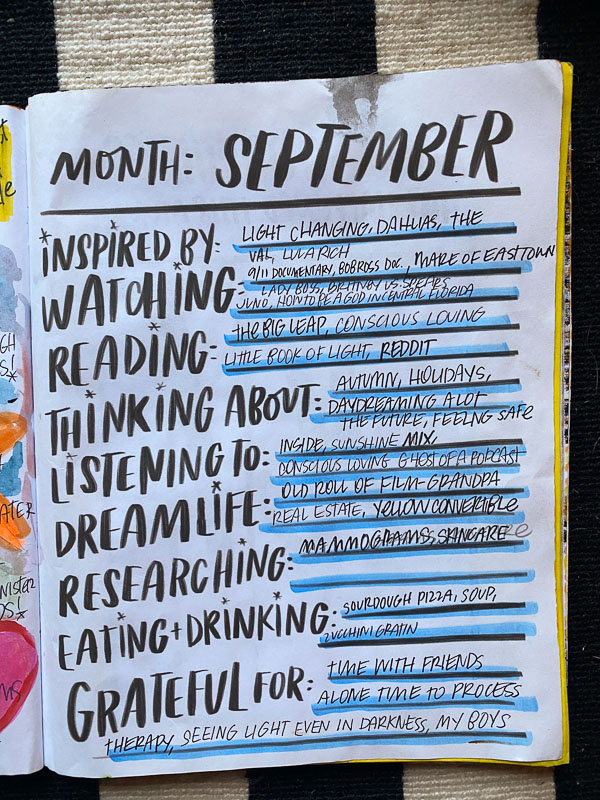 Good things!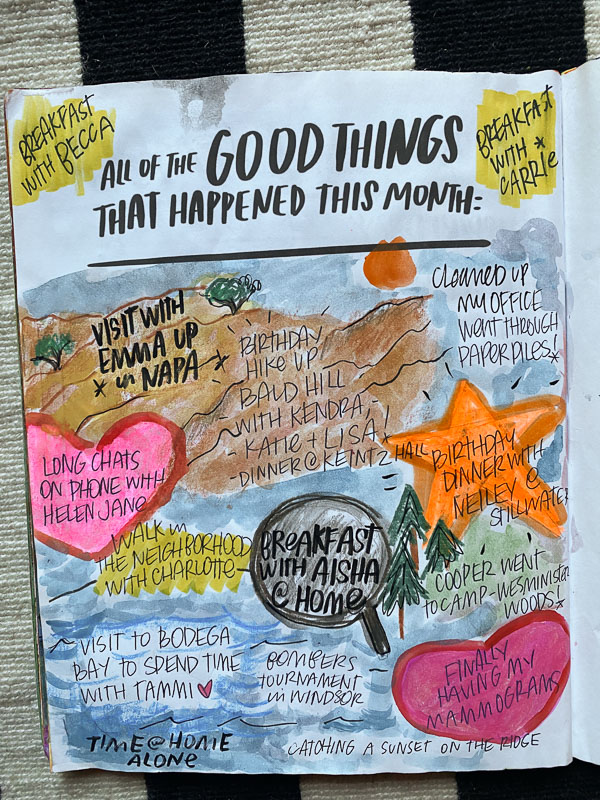 Let's look into September!

Inspired By:
The love of people on the internet. I shared that I was a bit nervous about having an abnormal mammogram and having to wait so long for my follow-up mammogram. I was met with such kind, caring thoughts. I am so grateful for my community. THANK YOU!
Watching:
Ted Lasso
Lady Boss (I loved seeing her handwriting!!)
Lularich
Bob Ross: Happy Accidents, Betrayal & Greed – Netflix
Mare of Easttown (we plowed through it fast! very good)
Britney vs. Spears (free Britney!)
Juno
Becoming a God in Central Florida (sad it's not coming back!)

Reading: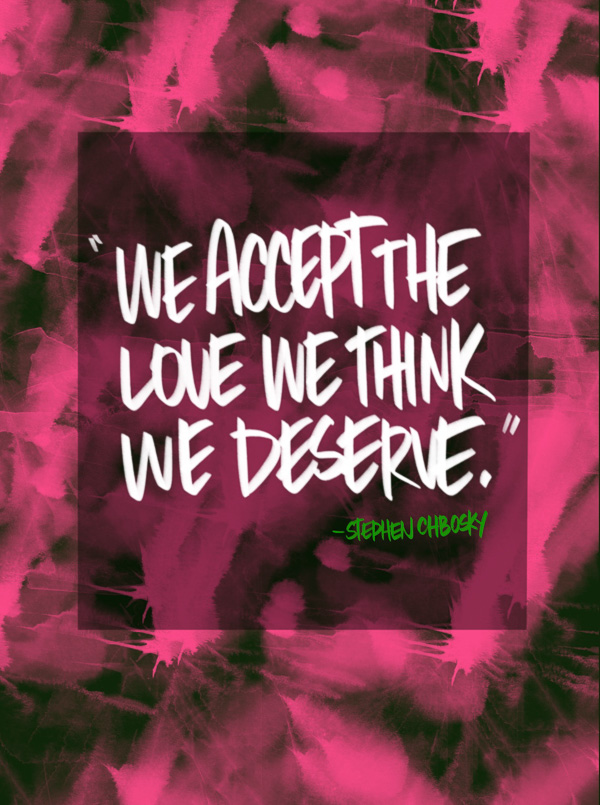 Thinking About:
The holidays coming up. Putting together a course for meal prep to teach! The future. My Child. I cannot believe I have a teenager.
How much my Mom made our family a family.
Listening To:
Catchy find.
Been listening to this and thinking of all of the Jessicas in my life.
I have this on a lot for my inner child.
Cooper loves listening to this on the commute to school.
I threw this into the mix because it reminds me of that scene in Stepbrothers and it makes me laugh.
Stumbled upon this one and enjoy it!
Dream Life:
I had a dream about a yellow car filled with riches. I don't know what that means. I also had a dream that someone handed me a roll of 120 film and it was coming loose from the packaging and I had to shield it from the light for it to get exposed.
It was really hot here in September. It messes up my sleep when I wake up sweaty.
Eating/Drinking:
What we've been eating for dinner is so random these days because kid's sports have eaten up a lot of our time. I can't wait until the end of practice to eat dinner so I end up eating before everyone and then making dinner for my boys when they get home. I sit with them while they eat and that makes me happier than waiting 2 hours to eat when I'm already HANGRY.
Here's what was in our rotation this month: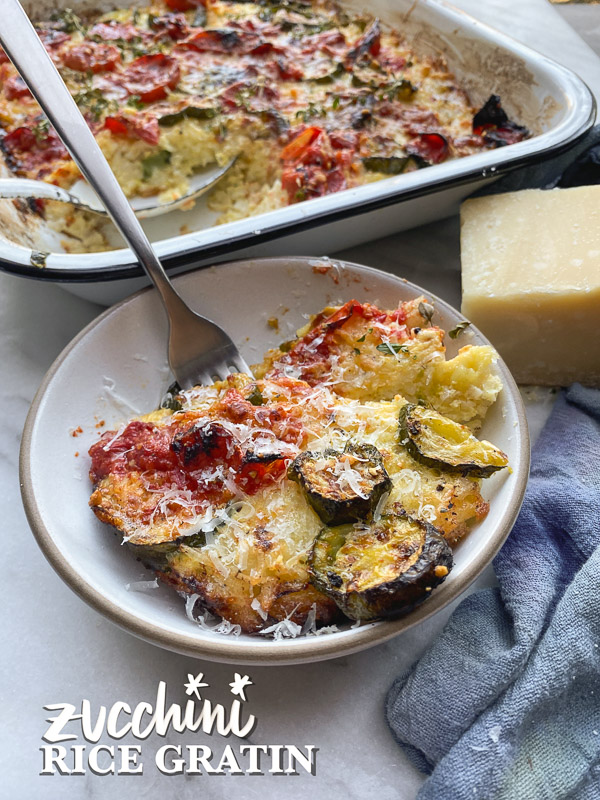 Zucchini Rice Gratin! It was a great way to use up old vegetables in the fridge.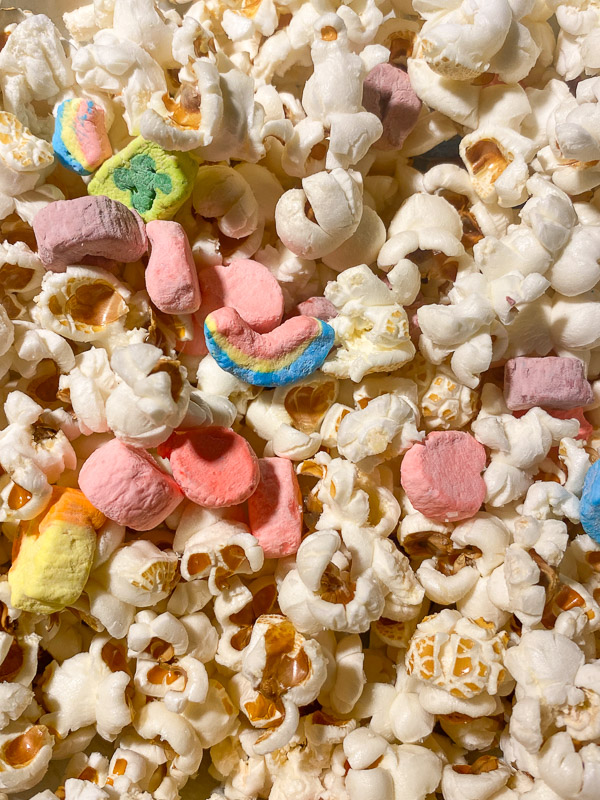 Lucky Charms sent us a box of just marshmallows (Cooper was so excited) so we've been putting them in everything, including popcorn.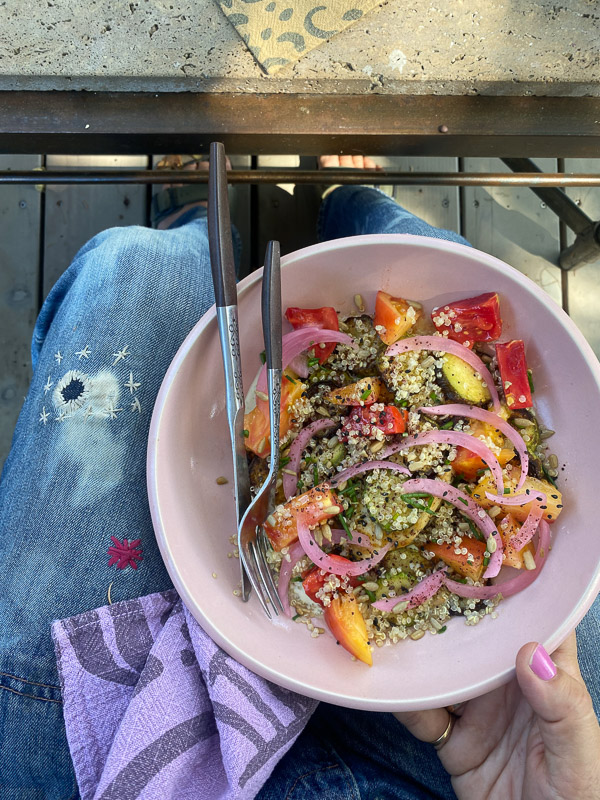 I was fed lunch by my friend Emma!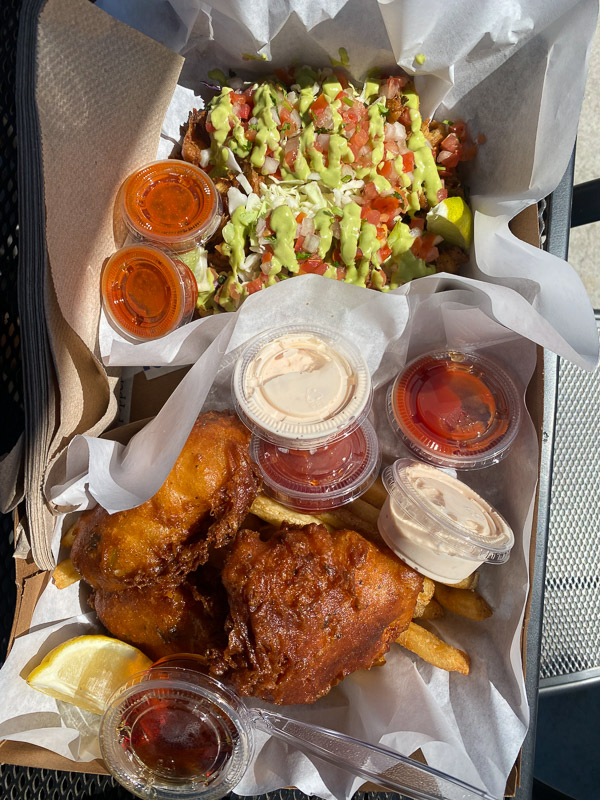 Fish & Chips with Tammi in Bodega Bay. What a nice adventure!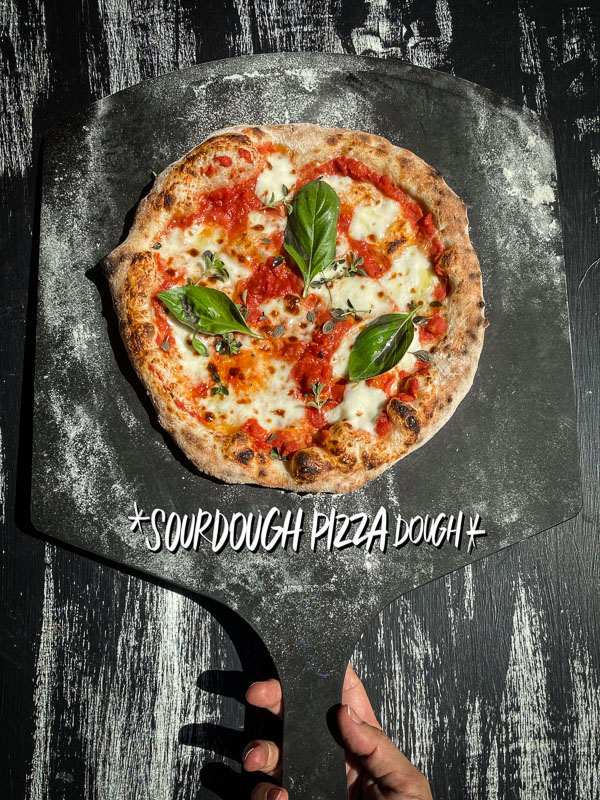 I shared the Sourdough Pizza Dough recipe we use.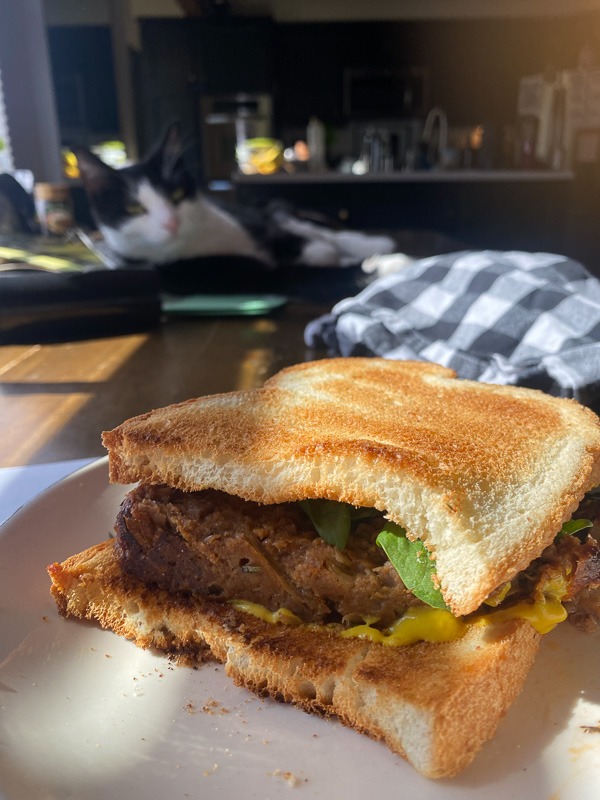 Meatless Meatloaf went back into the rotation.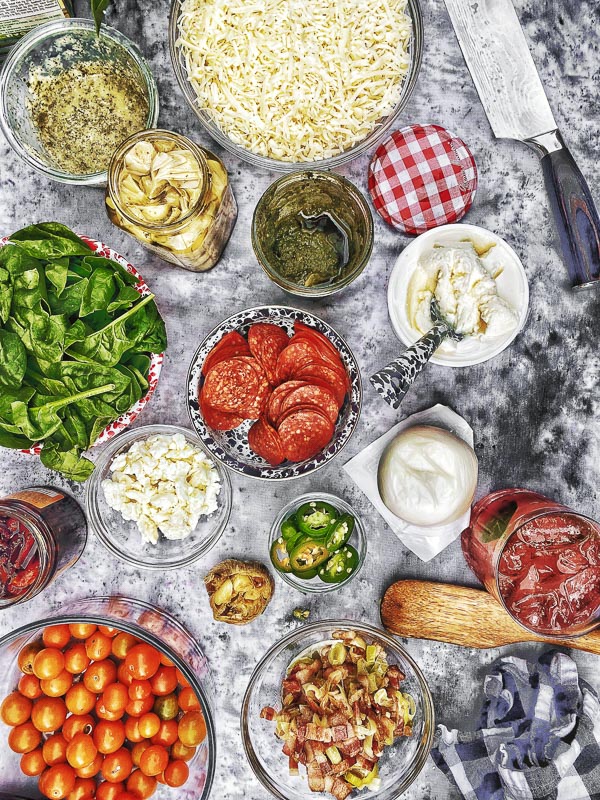 We had Neiley & Dave over for a pizza party. It was so much fun.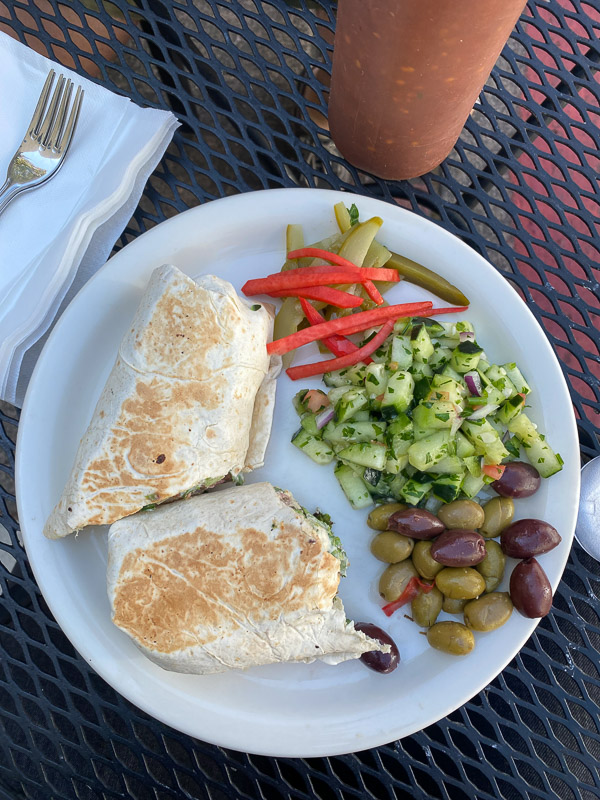 Was able to sneak in a day date with Casey!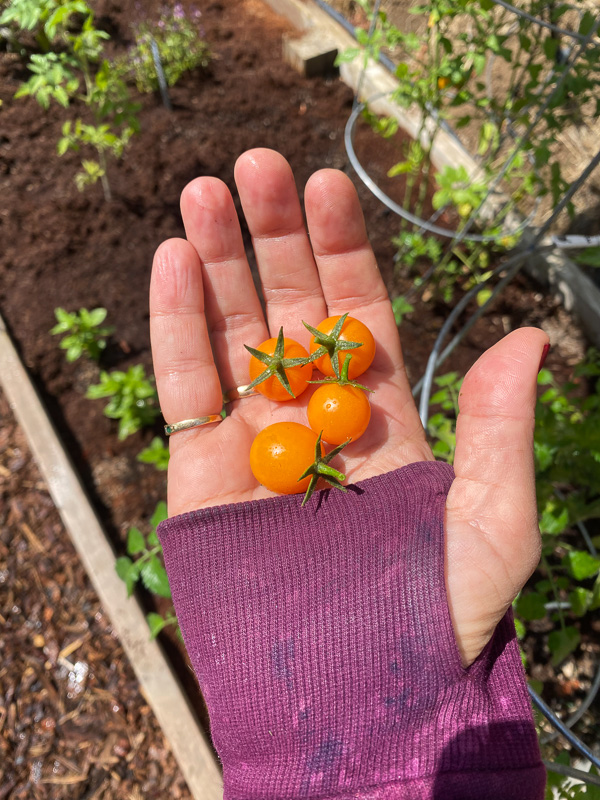 My tomato plants didn't produce that much this year. Sigh. This California drought is no joke.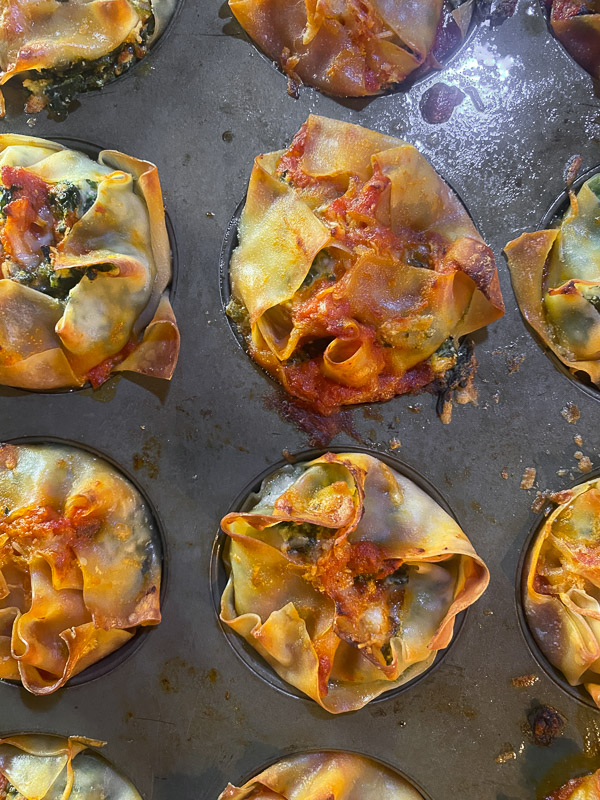 I made Lasagna Cups with spinach and they turned out amazing.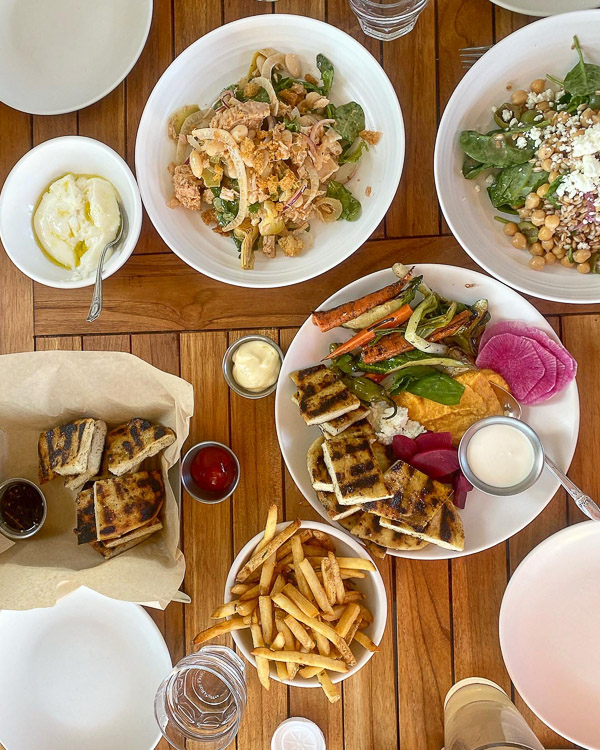 Dinner with the ladies at Kientz Hall
Grateful For:
Catching things early on my mammogram.
My boys
Alone time
Self Portrait for September: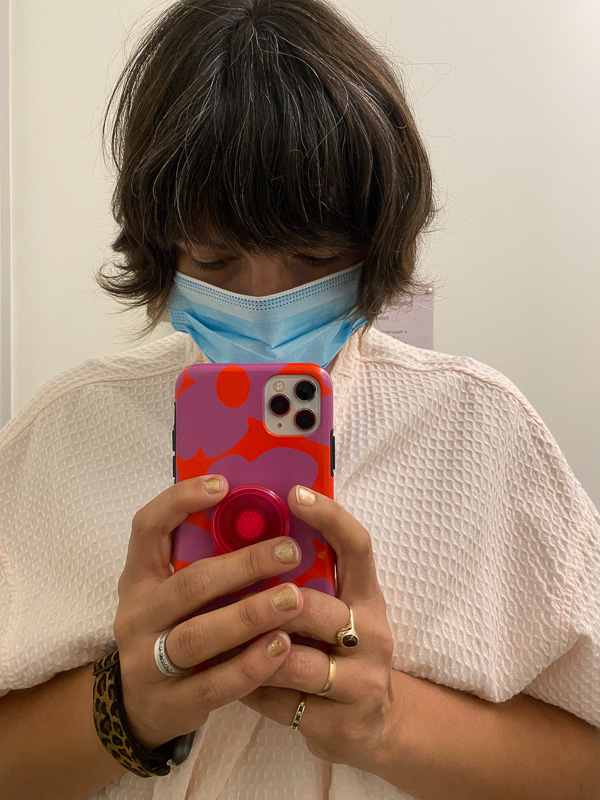 And here! I shared my Autumn Bucket List!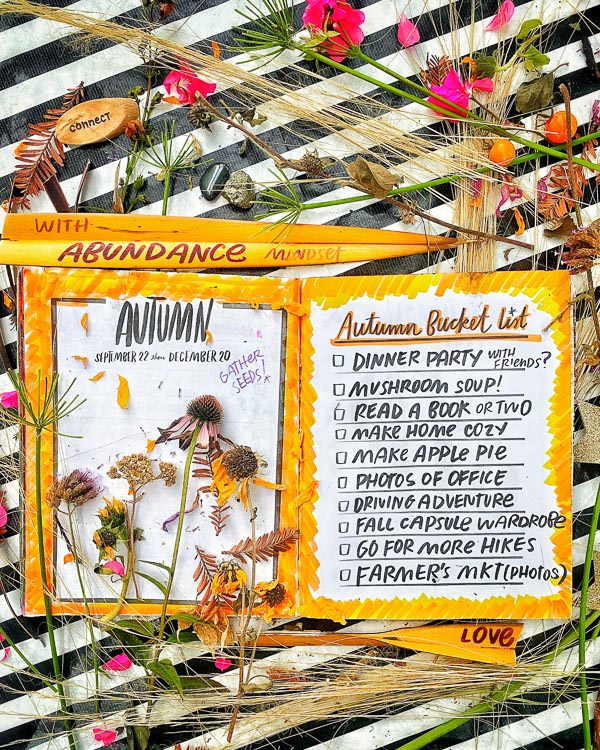 Here's a dip into the past
I hope you have a fantastic October!