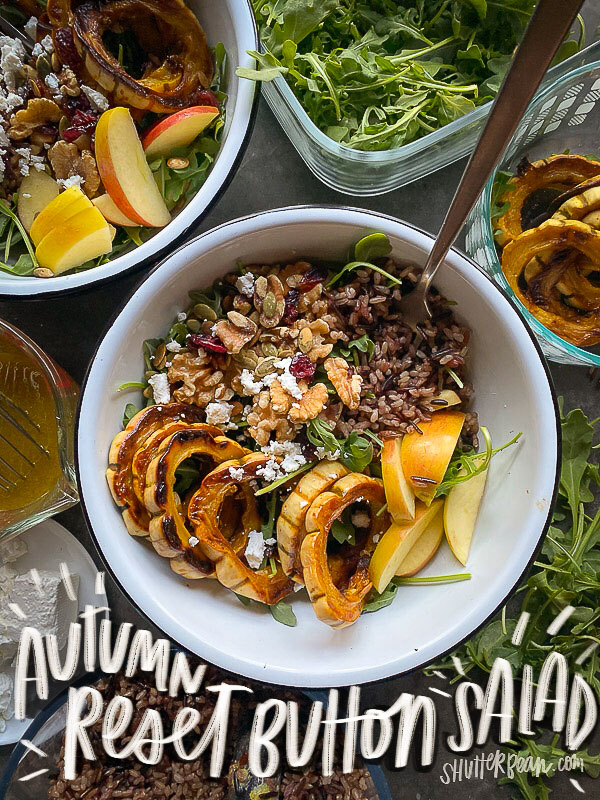 Put me in front of a salad bar (a really good one) and give me the theme like…Autumn Reset Button Salad and this is what I would come up with.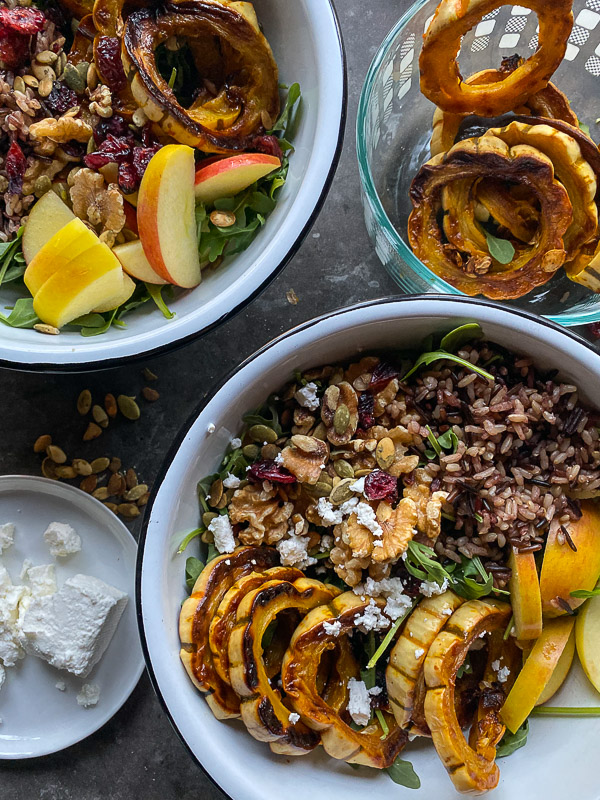 Autumn is the season where I fall in love with delicata squash again. It becomes a staple of my #shutterbeanmealprep during this time of year. I've also been going through a wild rice phase so that will have to work its way into this seasonal salad. Crispy apples are delicious this time of year. Pepitas and walnuts add crunch to the salad, dried cranberries add a little tang and chewiness, feta adds a nice bite and it's all rounded out with a honey mustard vinaigrette. All the textures and tastes, come together on a bed of peppery arugula and now I remember what health food tastes like. Ahhh yes. Eating this as much as I can this season before I start all of my Homemade Holiday Gift Making!
Let's gather our ingredients: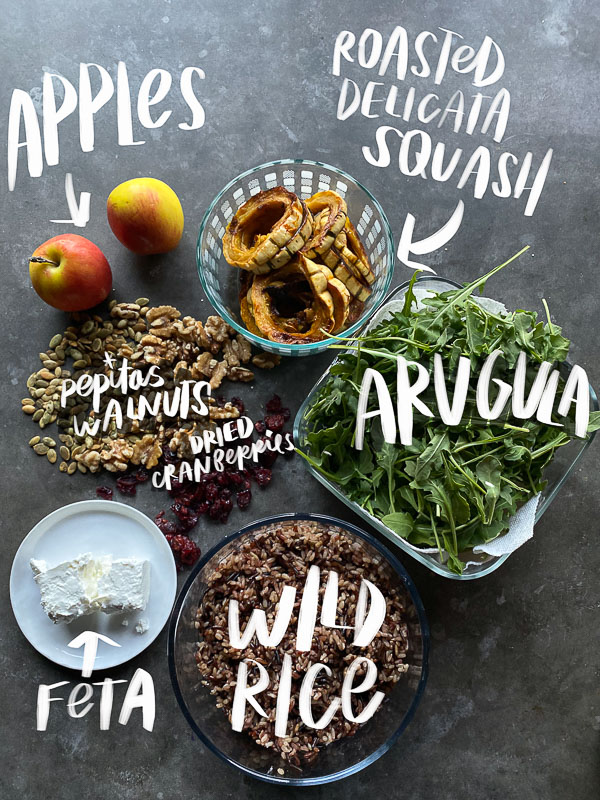 If you have some wild rice in the freezer, let's DO THIS.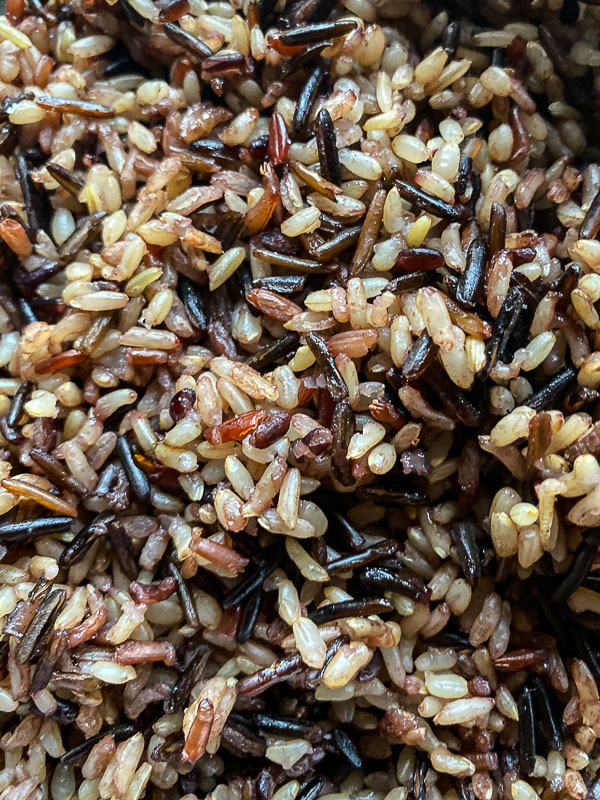 Salad dressing is a combo of honey, mustard and apple cider vinegar.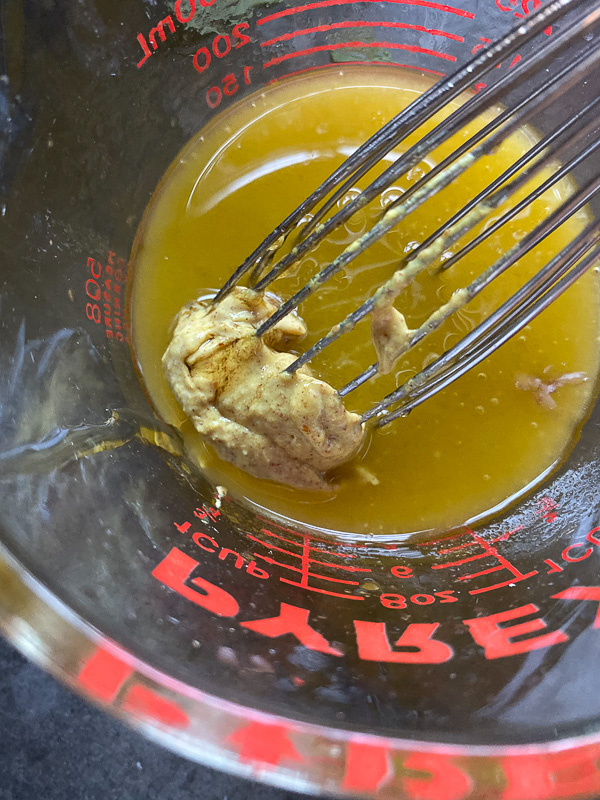 If you have all of these things prepped ahead of time, you are a rock star!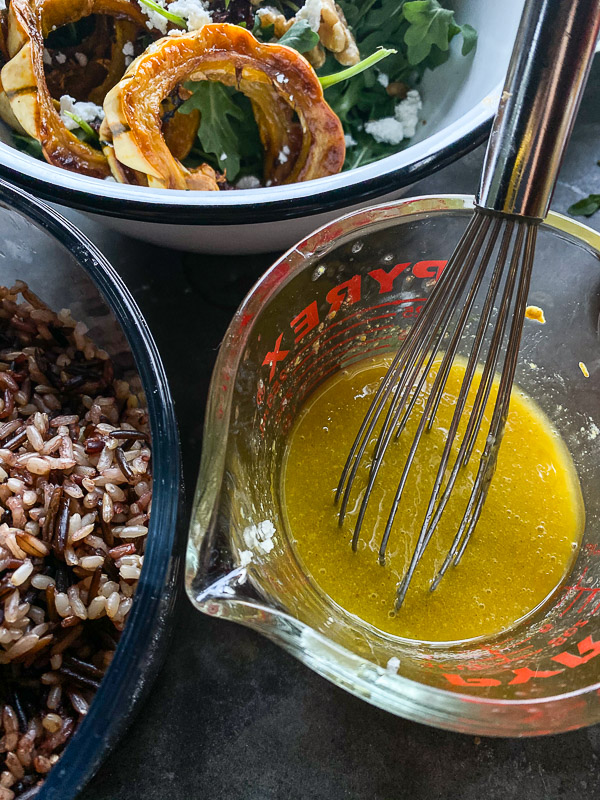 Grab a bowl. Fill it up.
Toss the salad.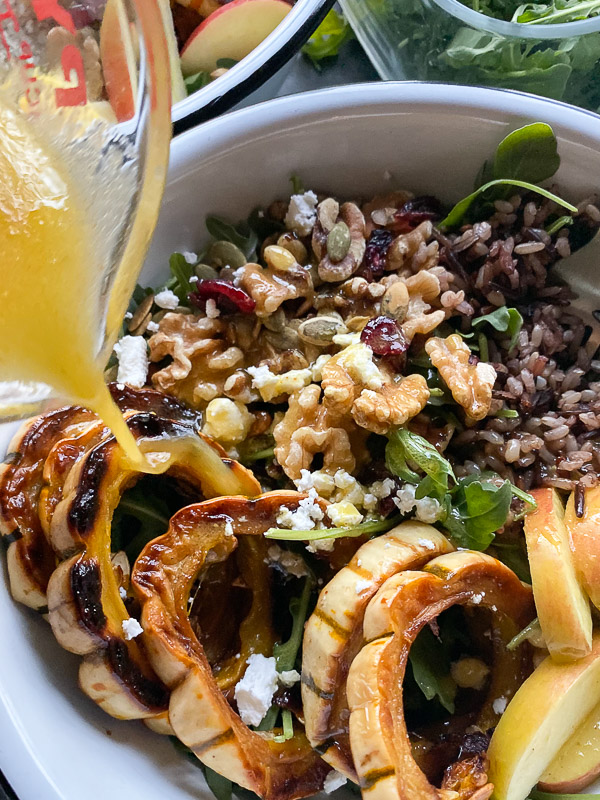 DIG IN.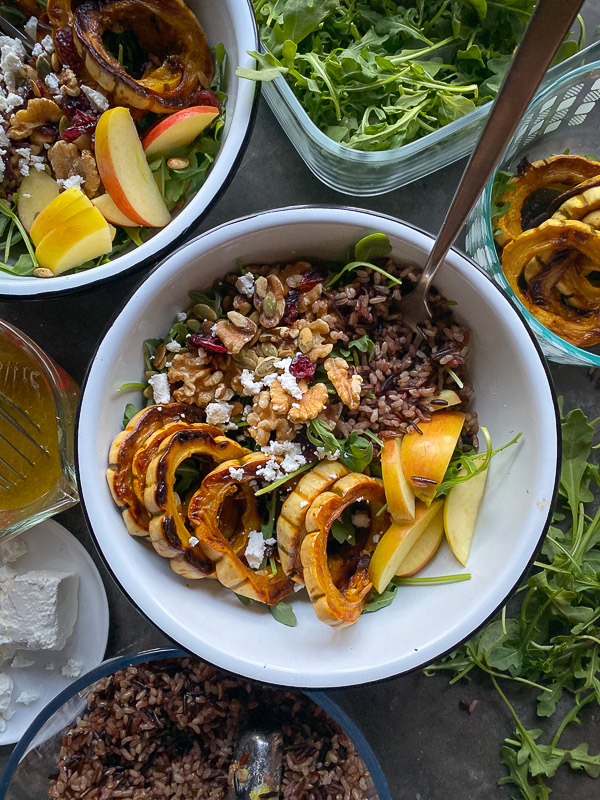 What a bowl of health this is!!
Autumn Reset Button Salad

makes 4 servings

7 cups arugula
2 cups cooked wild rice
3 cups roasted delicata squash
2 apples, thinly sliced
1/3 cup dried cranberries
1/3 cup pepitas
3/4 cup toasted walnuts
2/3 crumbled feta cheese
honey mustard vinaigrette (see below)
salt & black pepper

In a large bowl, combine arugula, wild rice, delicata squash, apples, dried cranberries, pepitas, walnuts and feta. Toss salad with honey mustard vinaigrette to coat. Season to taste with salt and black pepper.

for the dressing:

1/4 cup apple cider vinegar
2 tablespoons dijon mustard
2 tablespoons honey
1/4 cup extra virgin olive oil

In a small bowl whisk together vinegar, mustard, and honey. Slowly add olive oil, whisking constantly until emulsified. Season to tast with salt and black pepper.