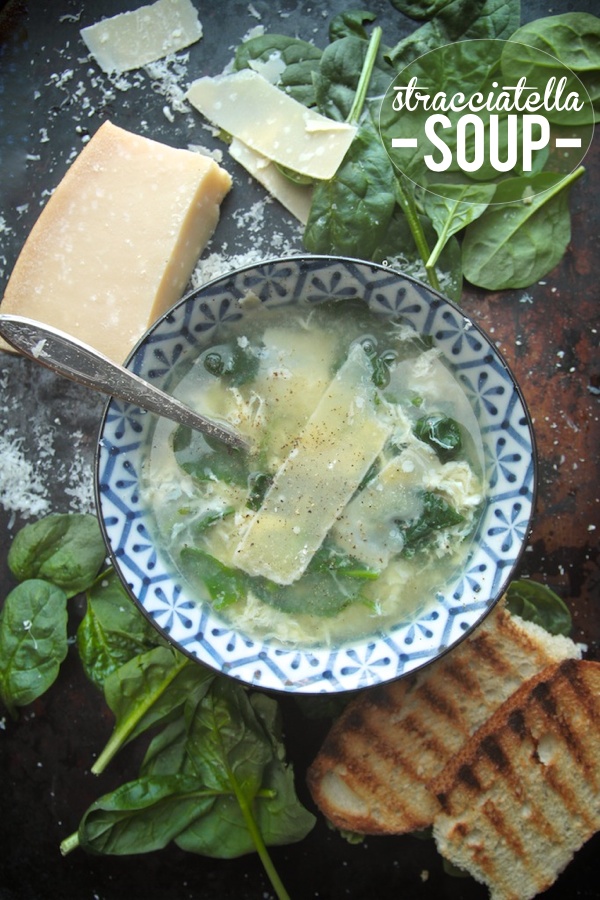 With the colder weather coming up, my brain is craving childhood comfort foods like whoa- hence the Pizza Bagels and now this soup. Before I left for college many many MANY years ago, my grandmother taught me how to make her Stracciatella Soup.  It was always something she made me when I was over at her house and HUNGRY (which was all the time). She'd give me extra cheese because she is my grandma and that's what grandmothers do.  I ended up eating this soup a lot in college because it rained so much in Oregon and it was CHEEEEEAAAAP. Also it's ridiculously easy. So, basically this soup wins.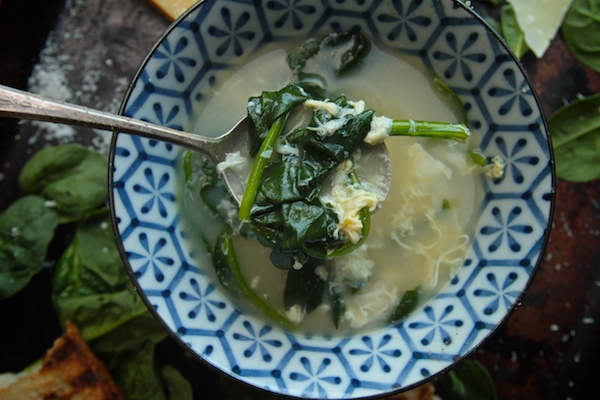 Four simple ingredients— chicken broth, spinach, eggs and Parmesan combine forces and turn into this amazing soup. It's ALLLL about the Parmesan if you ask me. The more, the merrier.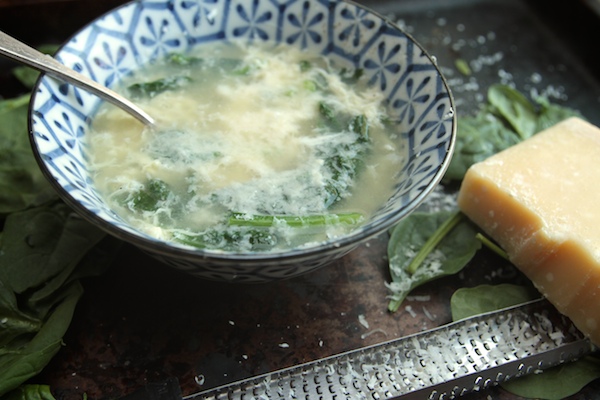 Thanks for the life skills and the extra cheese (always), Grandma!