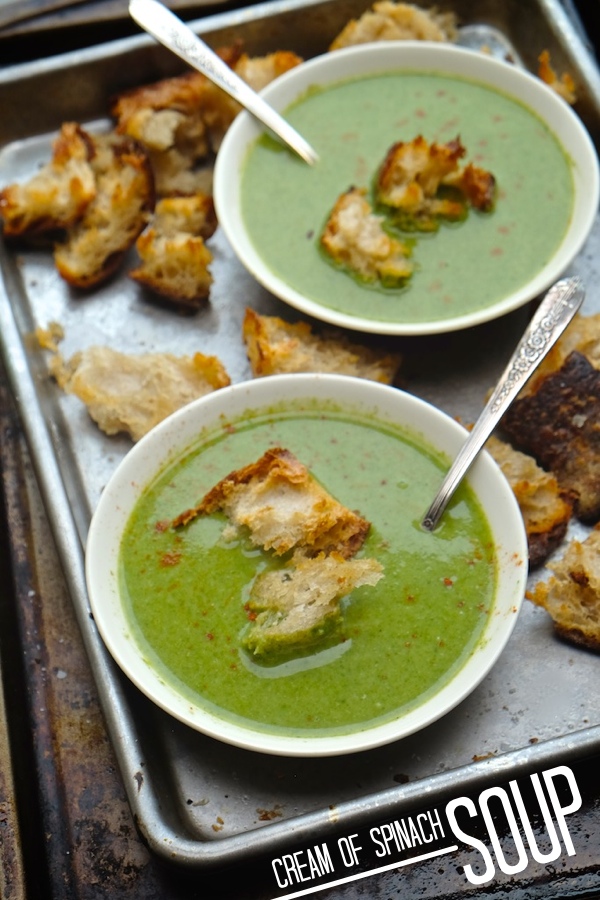 I found out recently, after almost 9 years of marriage, that my husband doesn't really get excited over soup. WHAT?  I feel like we should have talked about this in our marriage prep class.  That doesn't stop me from making it...and making him eat it.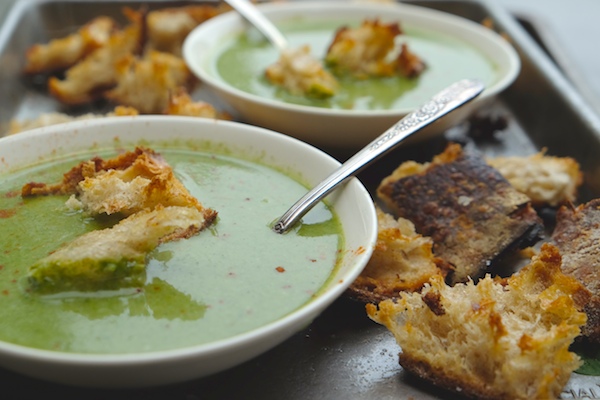 I've been on a soup kick lately and he's been along for the ride. First with the Sidekick Tomato Soup and now with this Cream of Spinach Soup! Really, I think I just want a good excuse to eat croutons...Which he's not super into and that's fine because it means more for Cooper and I (we both have the crouton loving/crust on pizza is the best part gene).
Next up, I think I'm going to make a batch of Pasta Fagioli. The cold weather practically BEGS for it.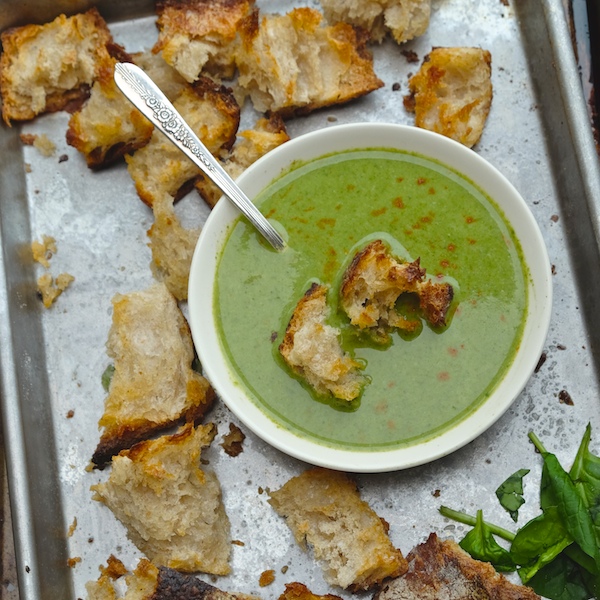 Even though this recipe has cream and butter in it, I feel like it's gotta be good for you. LOOK AT THAT GREEN COLOR. With almost TWO POUNDS of spinach packed in, it's practically a salad. A creamy dreamy warm salad/soup...with croutons