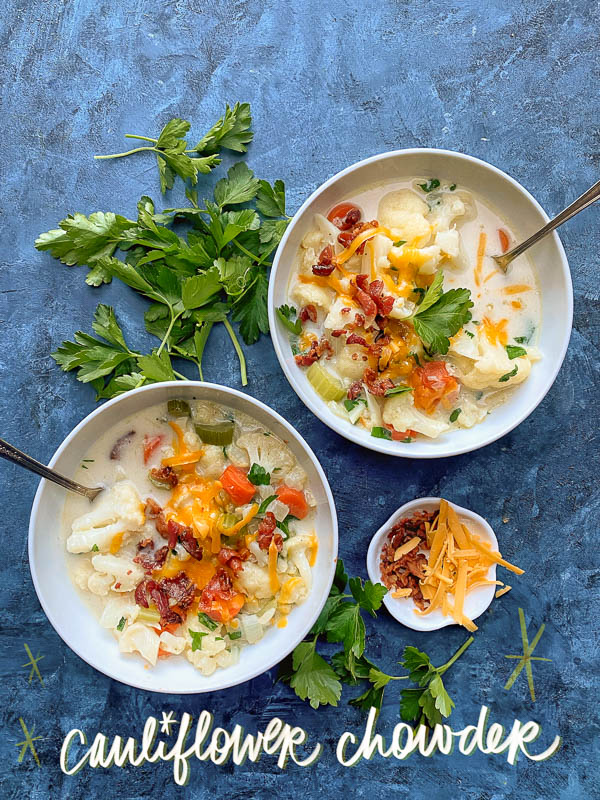 Let's welcome Cauliflower Chowder into the rotation!
(imagine the Price is Right theme song playing)
This soup is LIGHT as it is HEARTY.
What does that even mean, Tracy?
I'm glad you asked.
It will satisfy your baked potato craving (bacon + cheddar!) and give you the warm full tummy feeling you need on a cold winter day.
It's like baked potato soup but no potato! So if you're off potatoes lookie here! I'm not. I just didn't have any.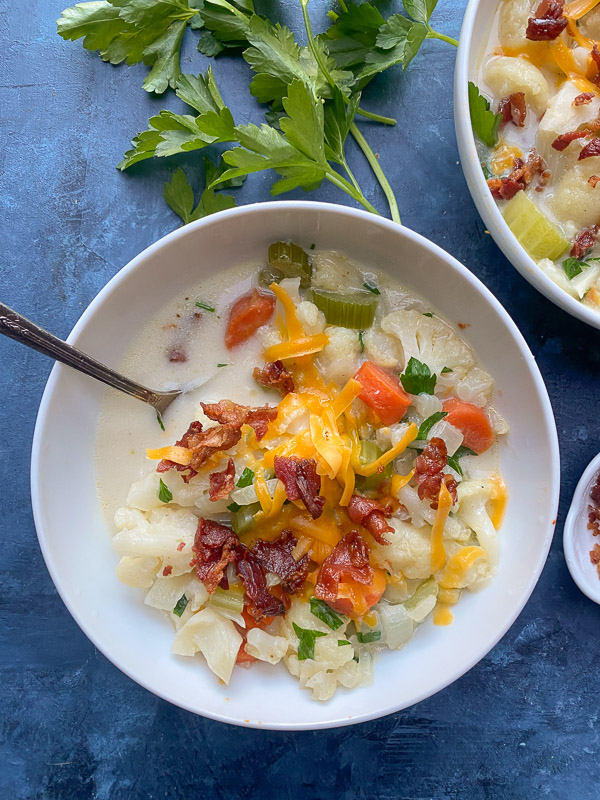 The bacon and Old Bay give it a good oomph. Any excuse to put bacon and cheddar on a soup is fine by me. The price is right with this one!
Ingredients involved: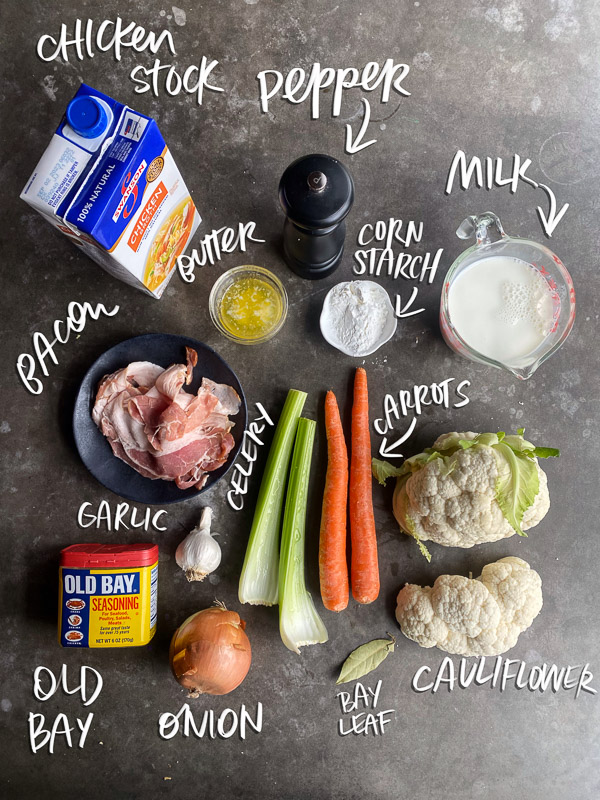 The first step is to make a slurry of melted butter and cornstarch. This is what will help thicken up the soup.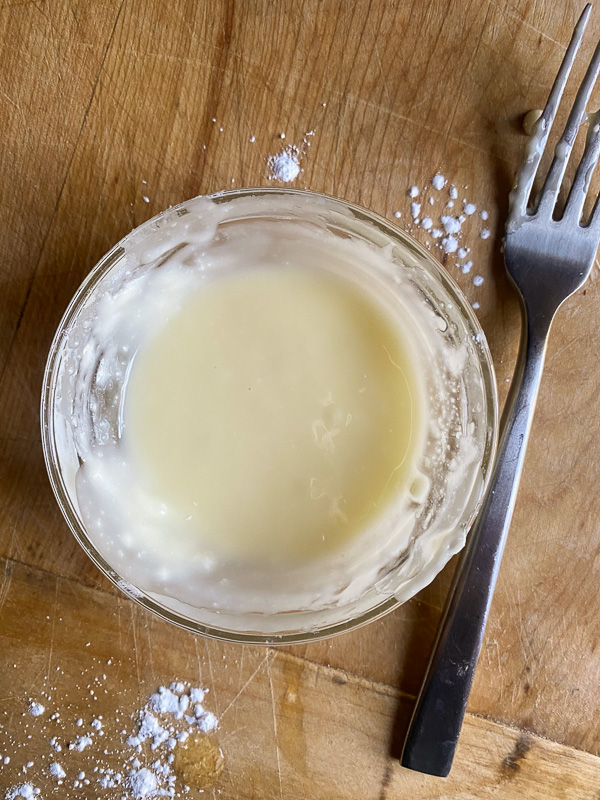 Now we make bacon bits! We are going to cook the vegetables in the bacon fat when we are done crisping it.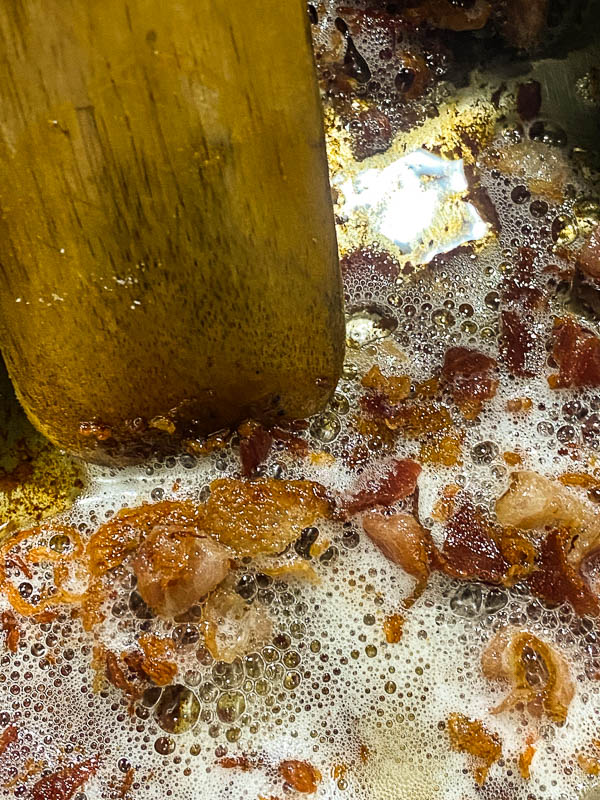 Bacon is pulled out. Celery, carrots, onion & garlic go in with the Old Bay.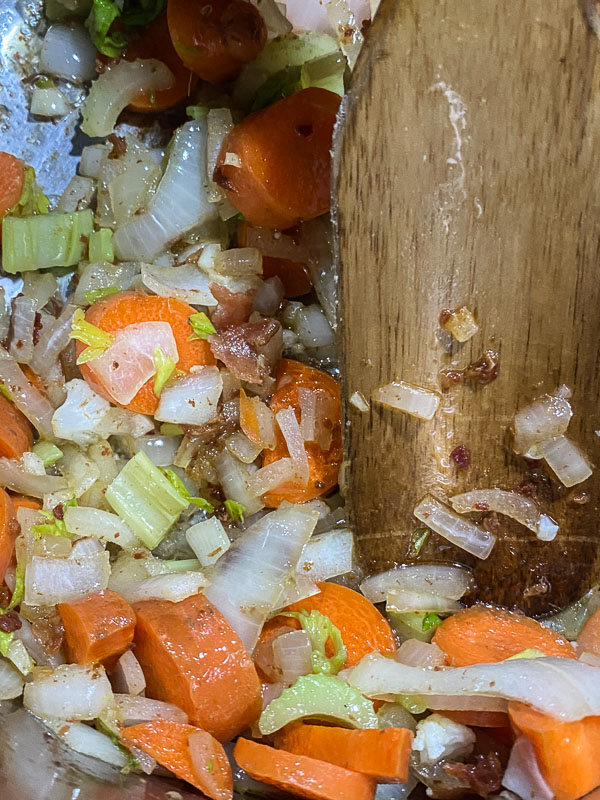 Cook. Then add cauliflower. Cook a bit. Then add the stock, milk, bay leaf & cornstarch slurry.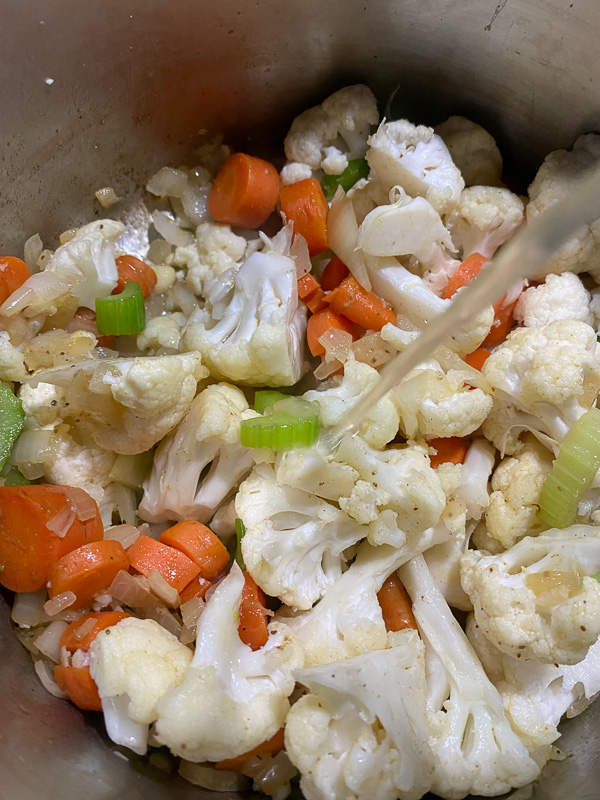 When it's ready add parsley!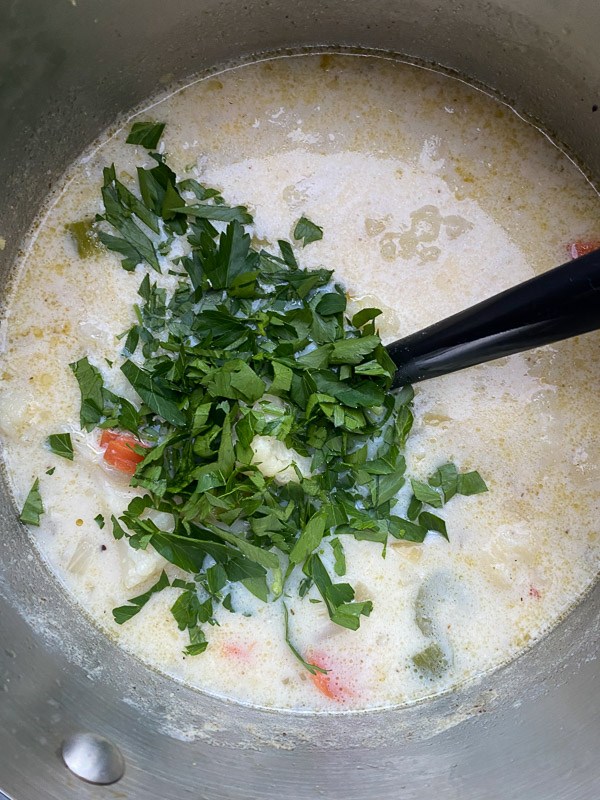 We have some toppings!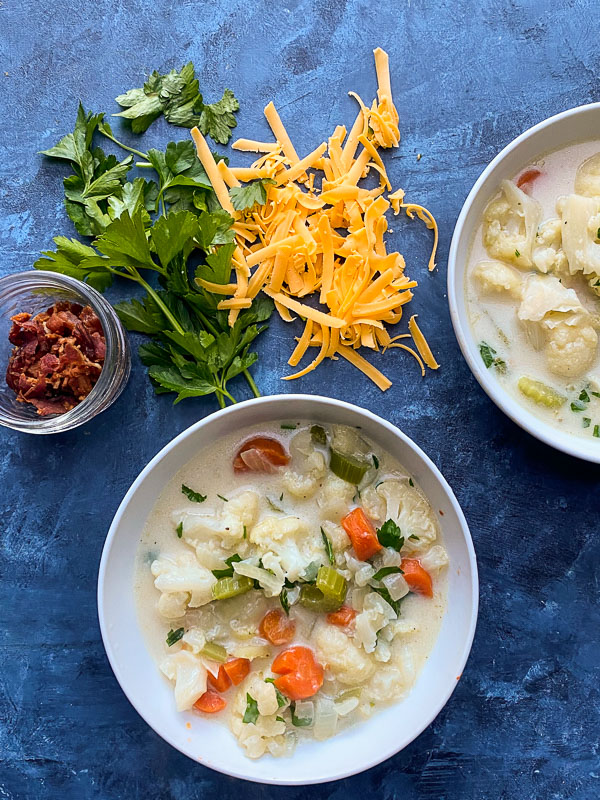 Makes about 6 servings. You'll want to keep the cauliflower kind of al dente. So don't let it go longer than it needs to on the stove. If you do…puree it. It's still delicious.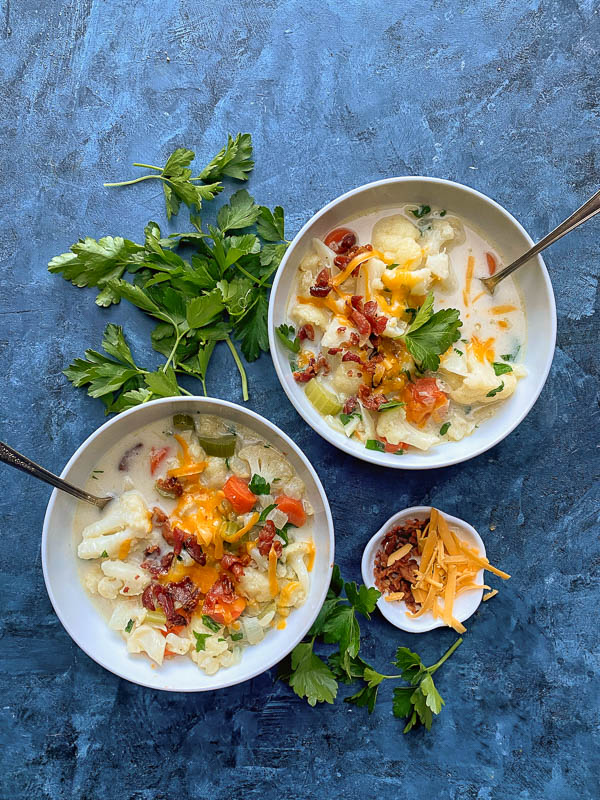 It now has me craving cauliflower gratin.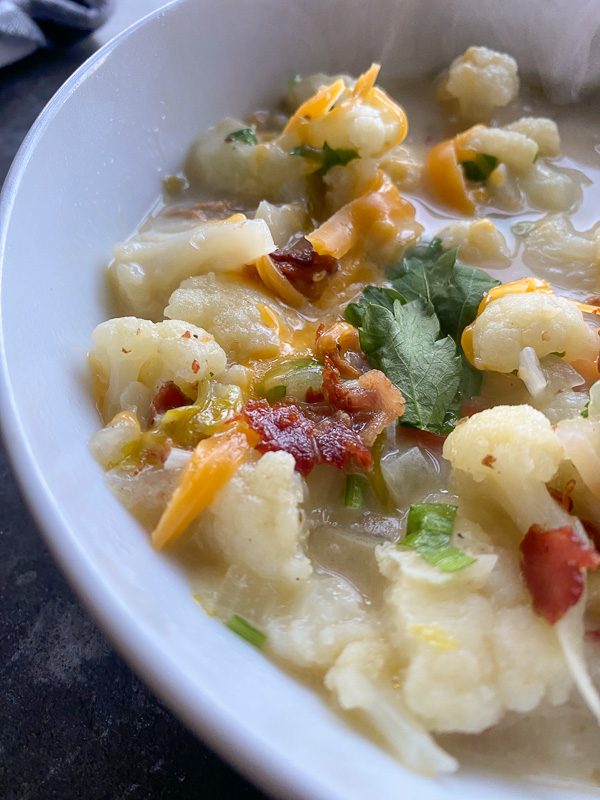 If you want another chowder recipe, check out my Corn & Shrimp Chowder recipe!
Cauliflower Chowder

makes 6 servings

2 tablespoons salted butter, melted
2 tablespoons cornstarch
4 slices bacon, diced
3 cloves garlic, minced
1 onion, diced
2 carrots, peeled and diced
2 stalks celery, diced
1 teaspoon Old Bay seasoning
1 head cauliflower, roughly chopped
1 bay leaf
4 cups chicken broth
1 cup milk
salt & pepper
2 tablespoons chopped parsley
shredded sharp cheddar, for serving

In a small bowl, mix melted butter and cornstarch until well combined. Set aside

Heat a stockpot over medium-high heat. Add bacon and cook until brown and crisp. Transfer to a paper towel-lined plate and set aside. Add garlic, onion, carrots, celery, and Old Bay to the pot. Cook, stirring until tender, about 4-5 minutes. Stir in the cauliflower and bay leaf. Cook for about 4-5 minutes. Add the chicken stock, milk, and the butter cornstarch slurry. Bring to a boil, reduce heat, and simmer until cauliflower is tender about 12-15 minutes. Season with salt & pepper to taste. Garnish with fresh chopped parsley, bacon bits and cheddar.