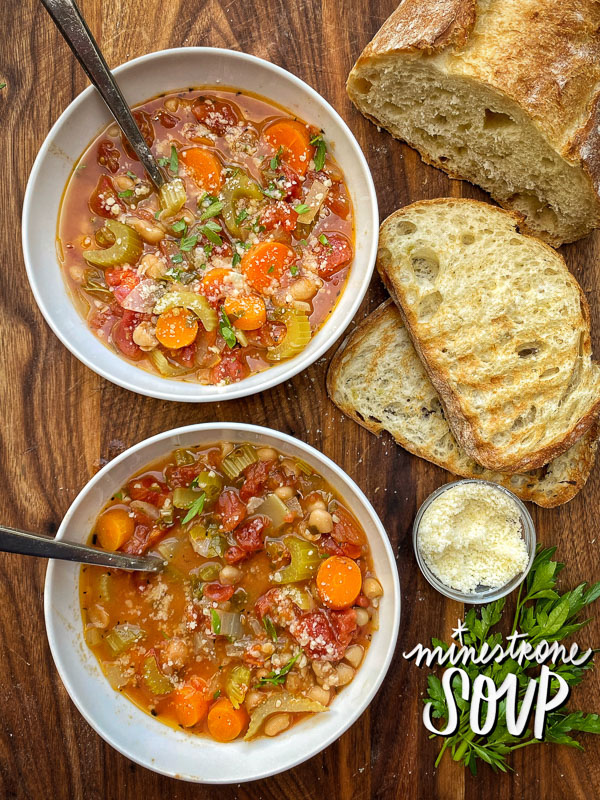 When I worked in an office, I brought a lot of Minestrone Soup to work. I made it so much that I got sick of it and then reserved my minestrone soup consuming to restaurants. All this to say, I haven't had minestrone soup in a long time and I am now making it at home again. YAY.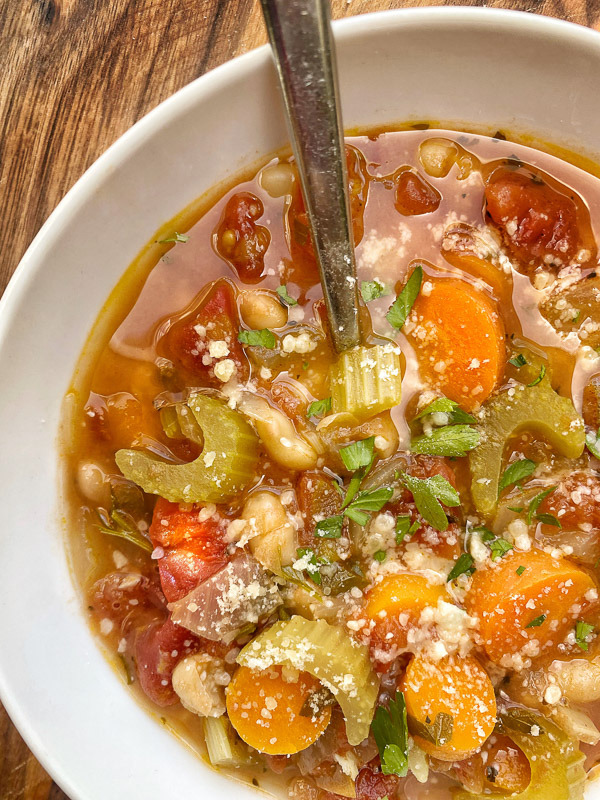 I also gave myself a goal to make a soup on my Spring Bucket List so here it is!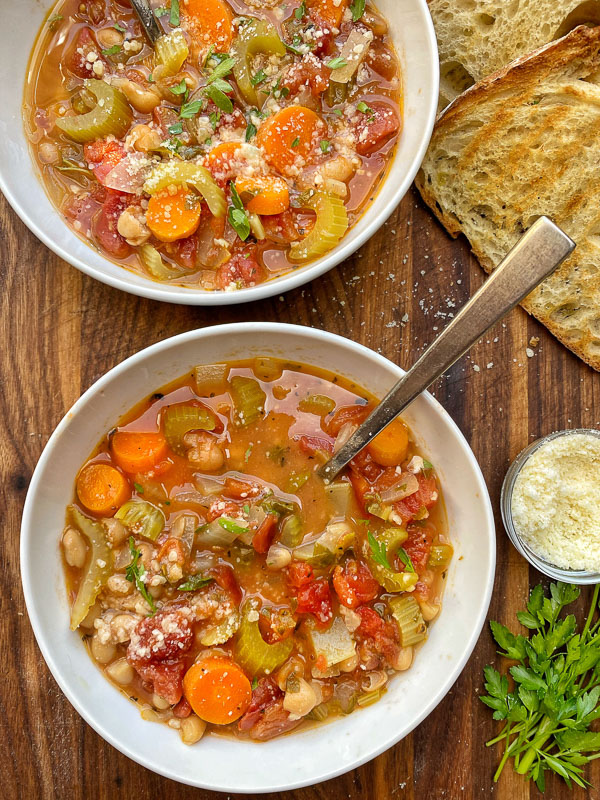 It's a good soup if you have carrots and celery in your fridge that need a purpose. It's also great when it's a chilly Spring day and you need to warm up! LOOK AT ALL OF THOSE VEGETABLES!
Ingredients involved: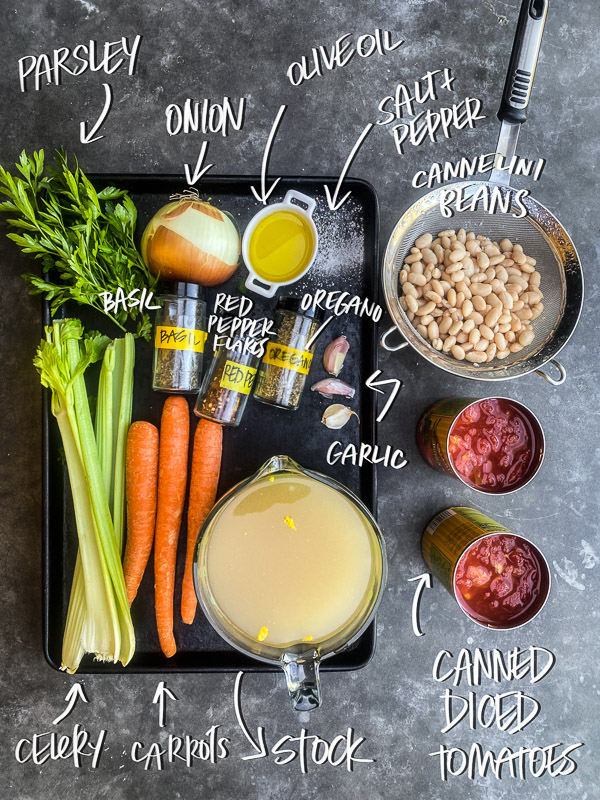 Sweat the onions. Then add in the garlic.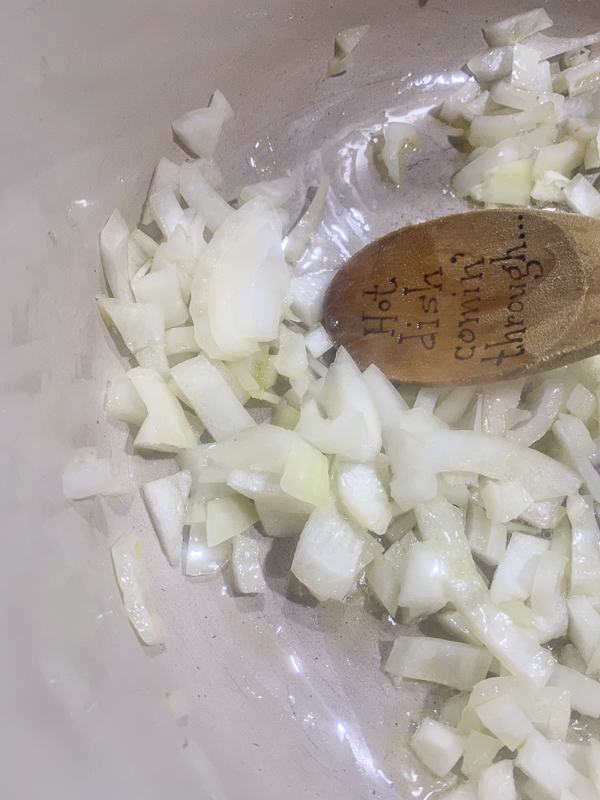 \
Add in the carrots and celery and keep going!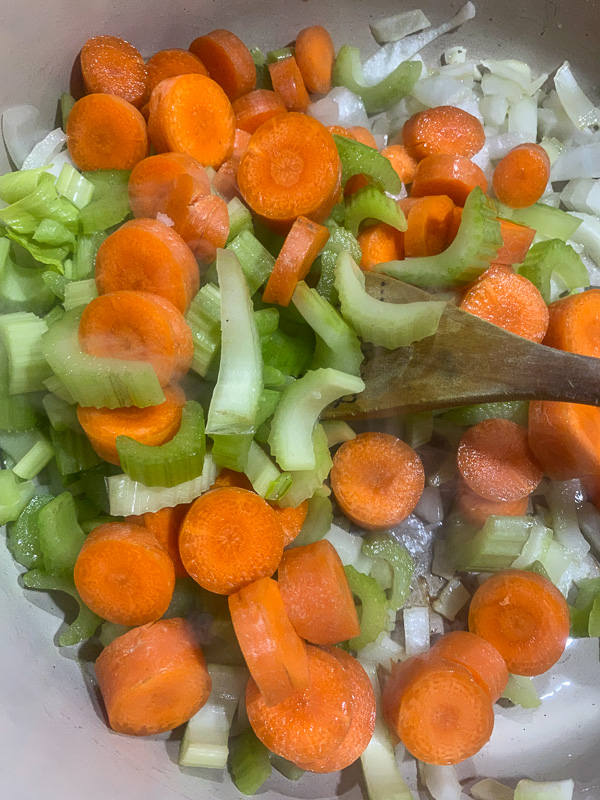 Followed by the canned tomatoes, stock, and spices!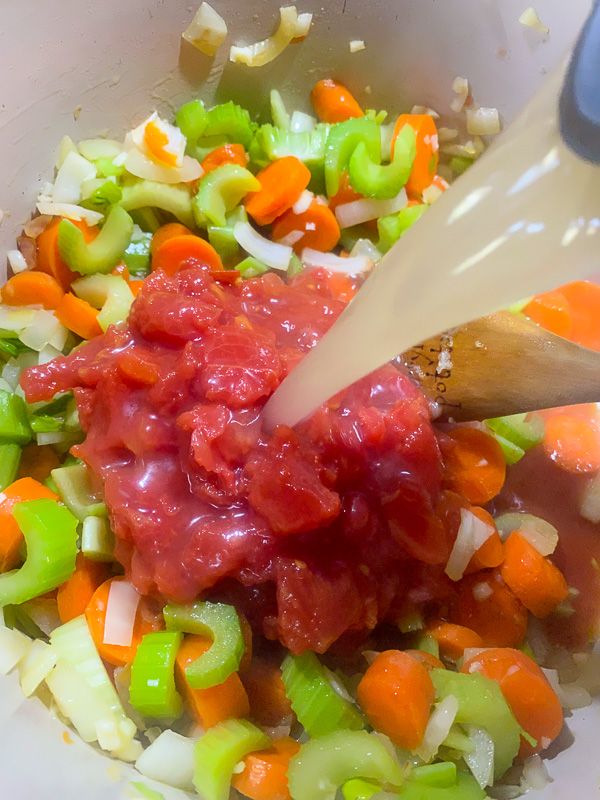 \
After some time, beans go in!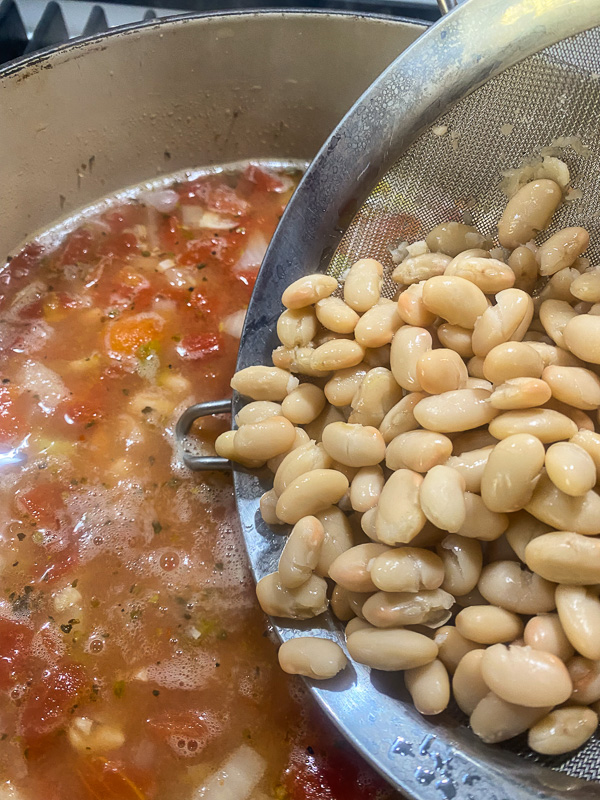 And then right before we are ready to serve, we stir in the fresh Italian parsley!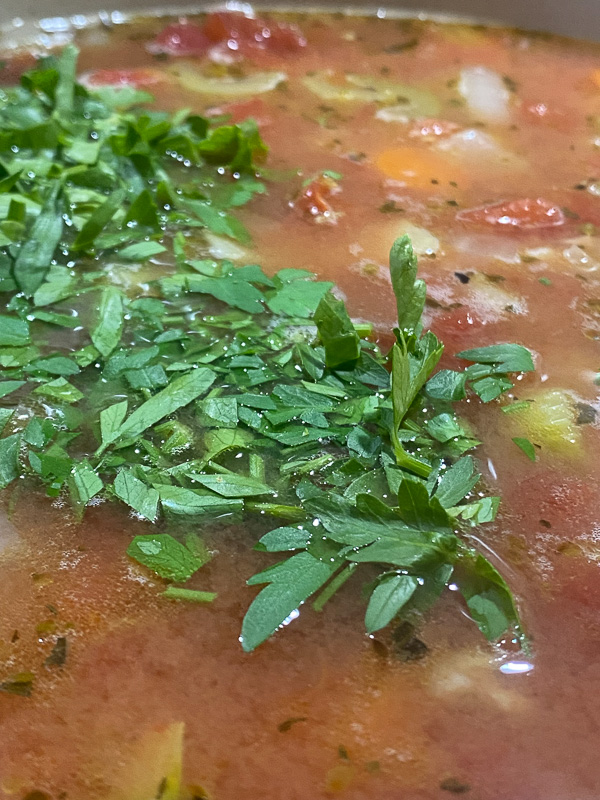 Get ready!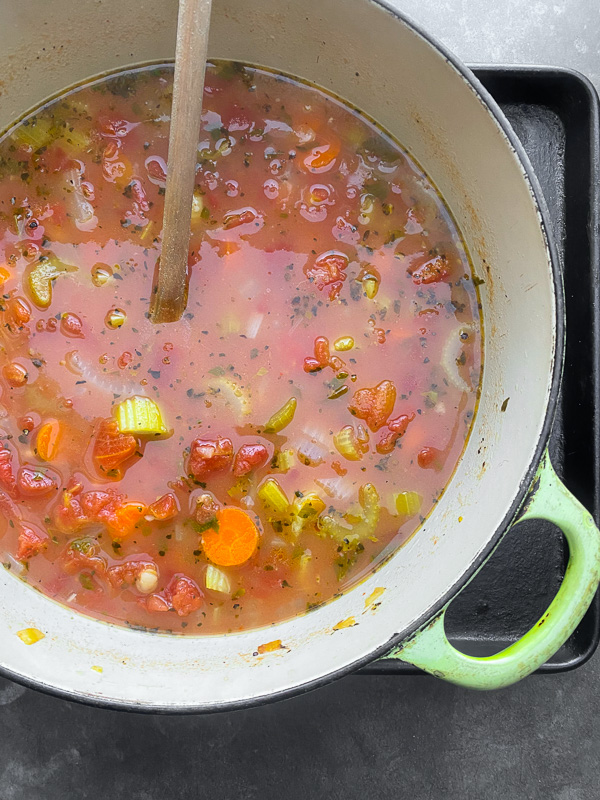 Look at all of that goodness.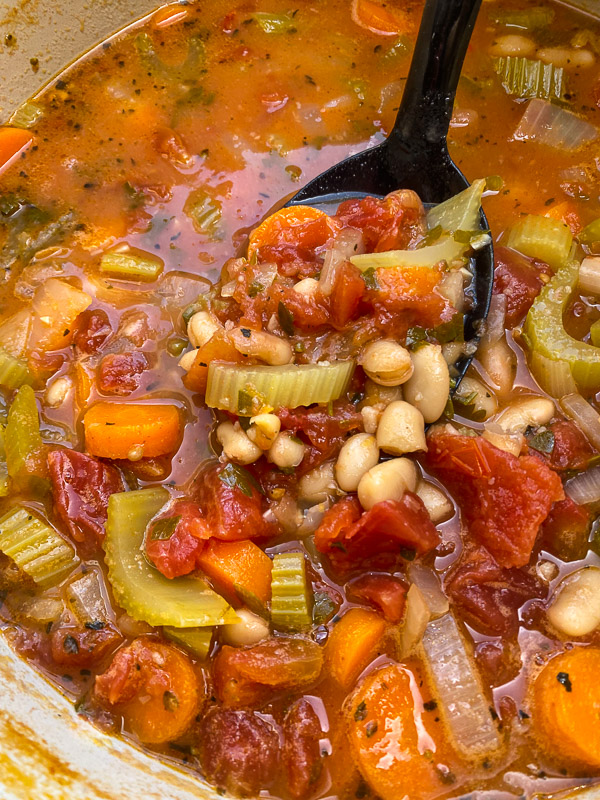 A nice sprinkle of Parmesan will do ya good!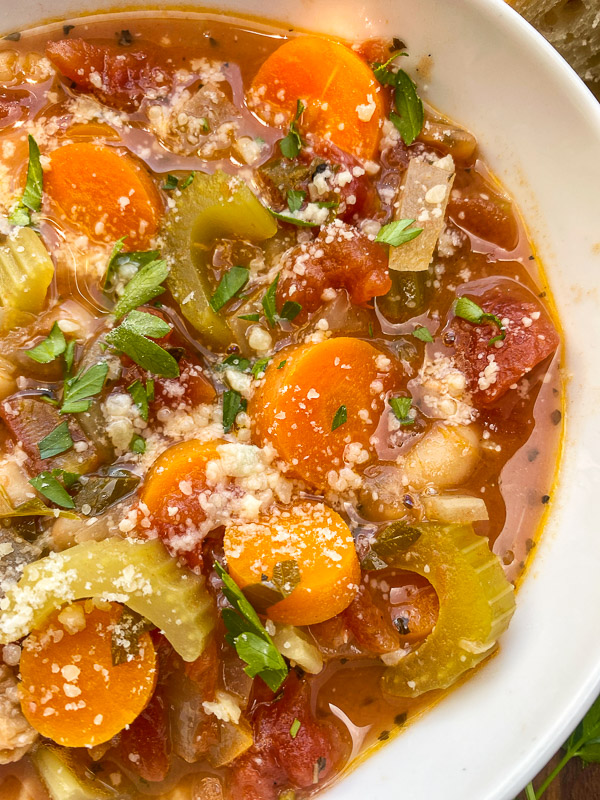 Throw in some crusty bread while you're at it!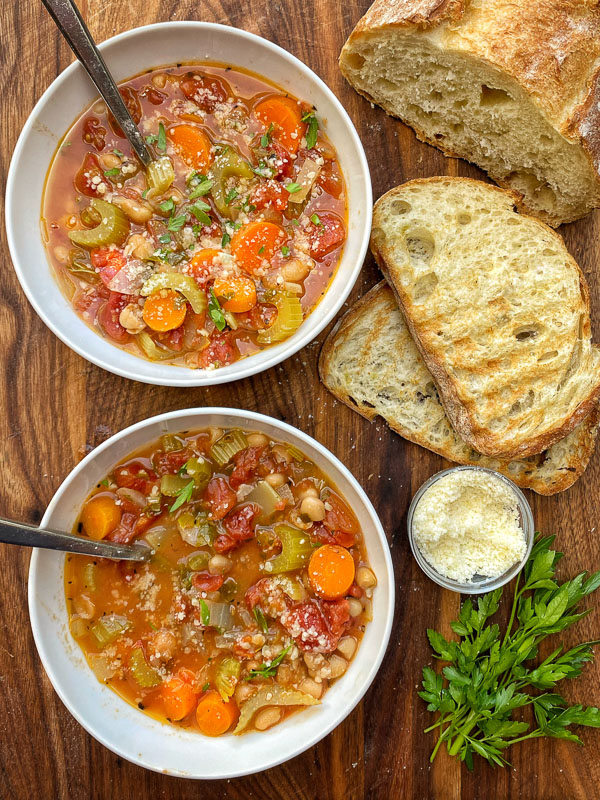 Or even a grilled cheese sandwich!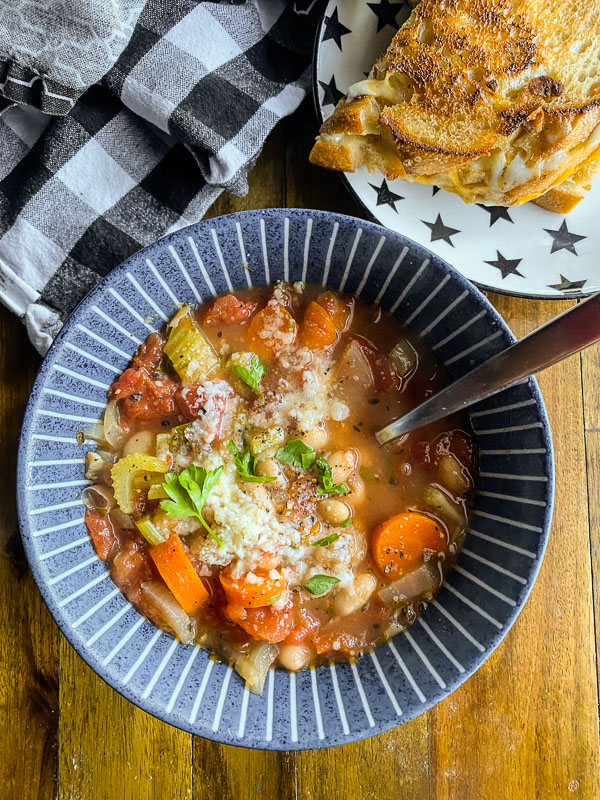 Minestrone Soup is my current fave! Maybe it will be yours too?
Minestrone Soup

serves 6

2 tablespoons olive oil

1 medium onion, chopped

3 cloves garlic, minced

4 carrots, chopped

4 celery stalks, chopped

1 teaspoon dried oregano

1 teaspoon dried basil

Heavy pinch of red pepper flakes

Salt pepper

6 cups chicken (or vegetable) stock

2 14.5oz. can diced tomatoes

1 15.5 oz. can cannellini beans, drained and rinsed

2 tablespoons chopped fresh Italian parsley

grated Parmesan, for serving

Heat olive oil in a large pot over medium-high heat. Add the onion and cook until translucent, about 4 minutes. Add the garlic and cook 30 seconds. Add the carrot and celery and cook until they begin to soften, about 5 minutes. Stir in oregano, basil, red pepper flakes and season with salt and pepper to taste; cook 3 more minutes.

Add the canned tomatoes and broth to the pot and bring to a boil. Reduce the heat to medium-low and simmer for 10 minutes. Stir in the cannellini beans and cook until vegetables are tender about 10 minutes. Season with salt and pepper to taste and stir in Italian parsley. Serve with grated parmesan.