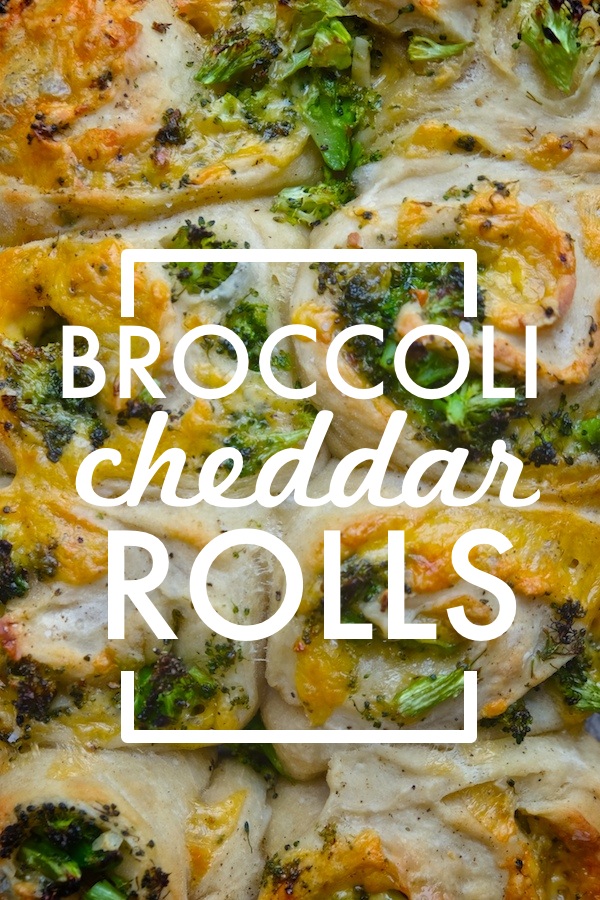 Here's an easy recipe for you today because it's MONDAY!!!!!! Also, another recipe where you can buy everything at Trader Joe's on your lunch break/way home from work. Grab yourself a chocolate hazelnut bar over in the impulse buy section near the register. It's bright orange. I can't leave the store without one…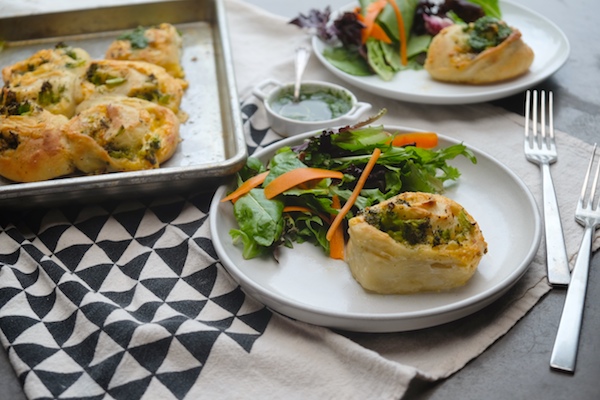 Broccoli, cheddar, red pepper flakes, and garlic are all rolled up together in pizza dough. We bake in the oven and we try our hardest not to eat the whole batch.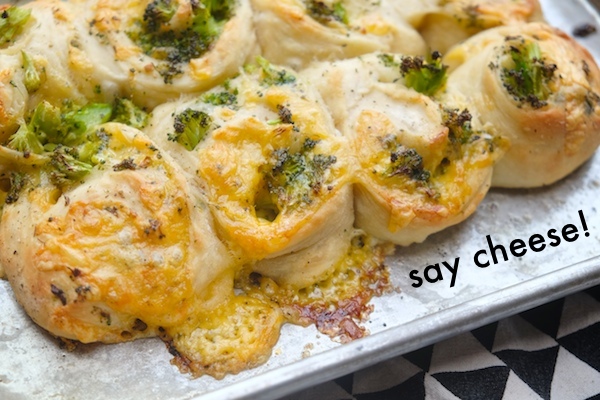 We also make sure no one else sees the crispy cheesy edge pieces because we're going to sneak them into our mouths when no one is looking. Your secret is safe with me.
Let's gather our ingredients.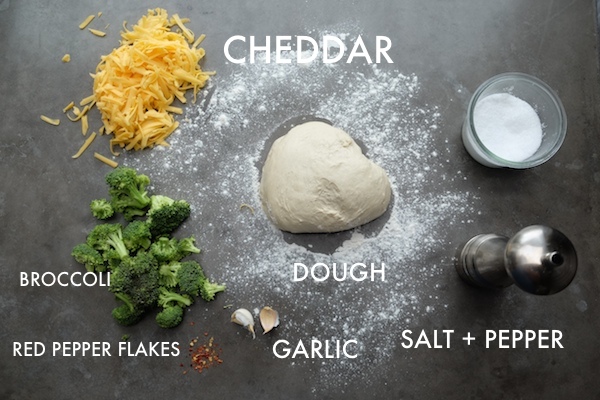 First we cook the broccoli. It goes into a skillet with oil, followed by garlic and red pepper flakes.
Roll out your pizza dough.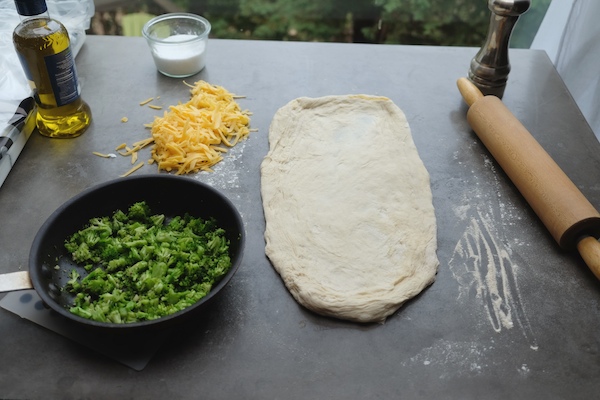 Top the dough with the broccoli and cheddar.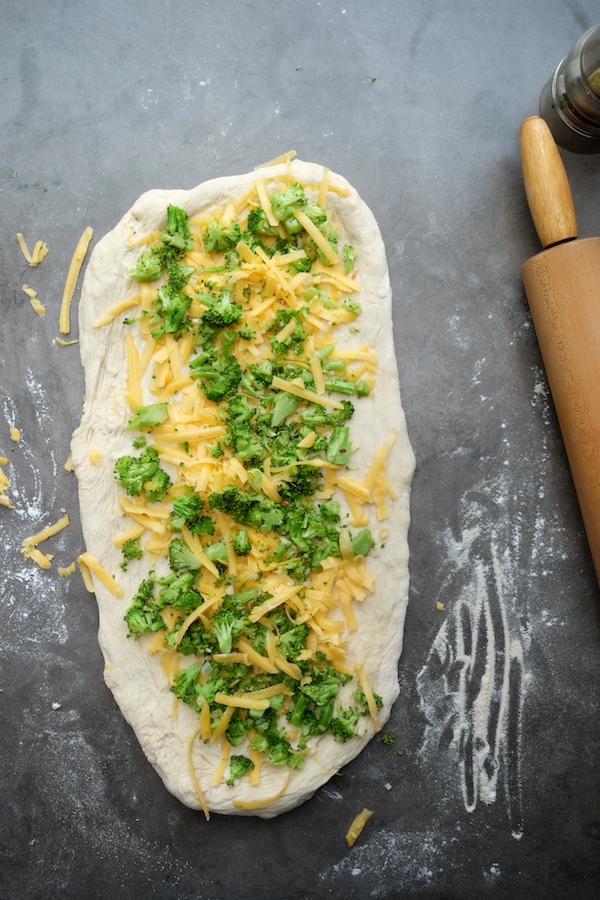 FLOOD IT WITH TOPPINGS.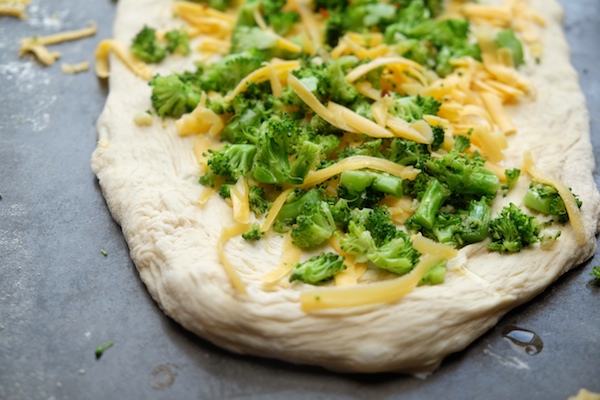 Roll it up.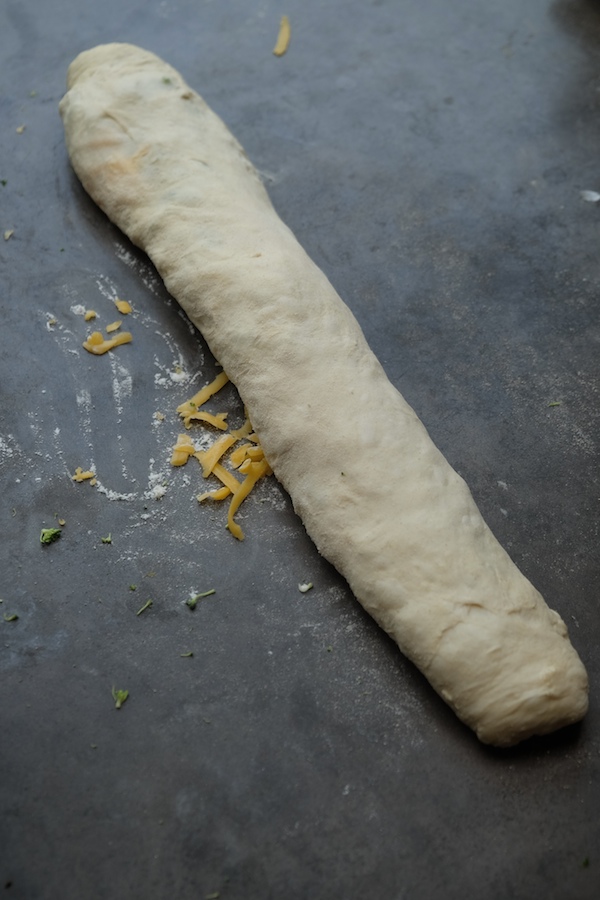 Cut it up.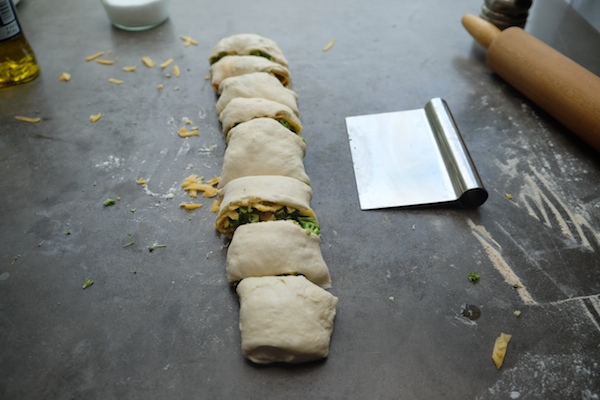 Place the rolls on an oiled baking sheet.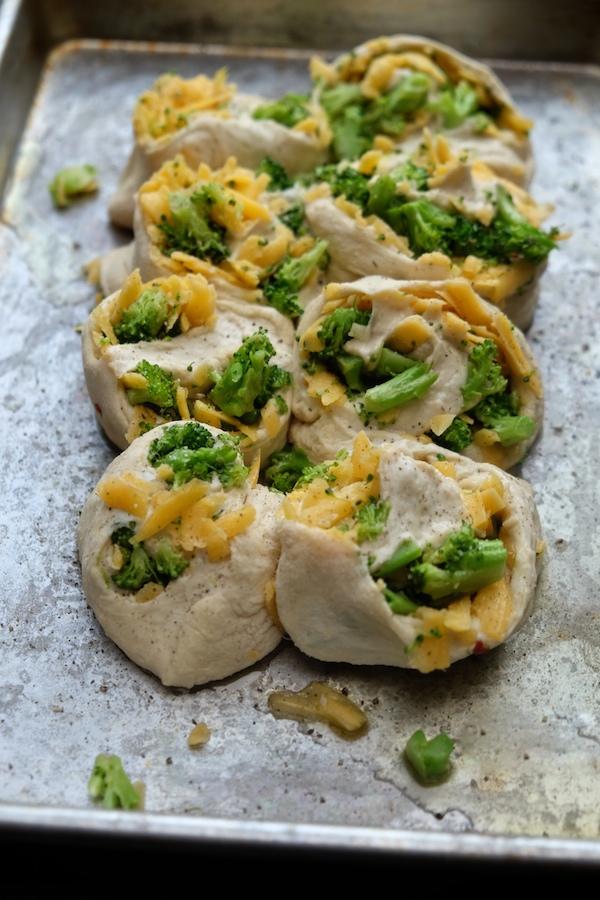 BAKED.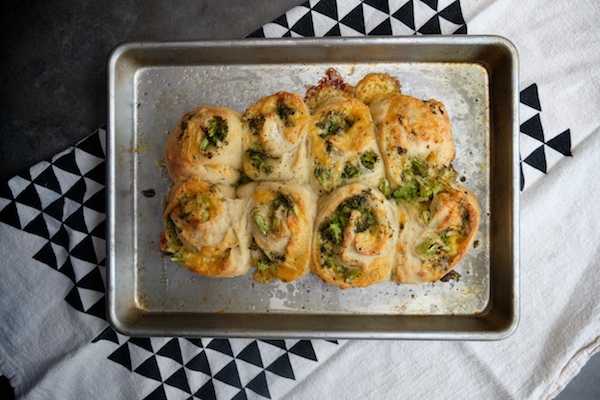 Look at that cheese.
It's doughy goodness.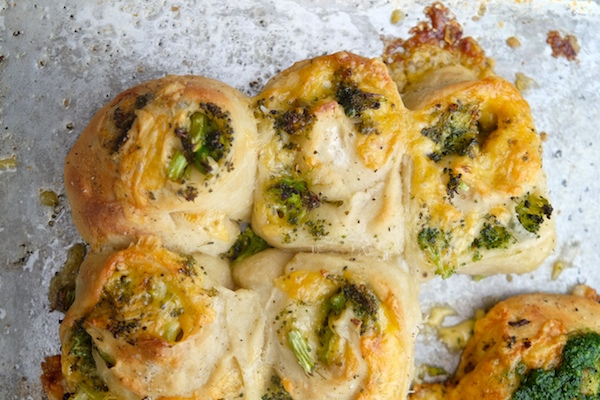 Serve it with a salad and a side of pesto for dipping!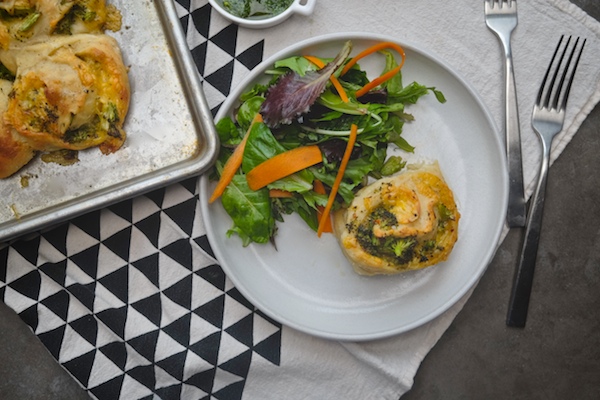 Oh look! I inadvertently made a #meatlessmonday dinner!
Thanks for reading Shutterbean!  If you'd like check out my everyday life, follow me on Instagram and be sure keep in touch via Facebook, Twitter,  Bloglovin,  Pinterest, or subscribe via email to get new posts delivered to your inbox.
Broccoli Cheddar Rolls

makes 8

1 1lb. store bought pizza dough
1 tablespoon olive oil
2 cups broccoli, roughly chopped
a pinch of red pepper flakes
2 cloves garlic, roughly chopped
1 1/2 cups shredded sharp cheddar cheese
salt & fresh cracked pepper
pesto, for serving

Preheat oven to 400F.

Drizzle a baking sheet with a glug of olive oil, set aside.

Heat 1 tablespoon olive oil in a medium skillet over medium high heat. Add broccoli and cook until it begins to soften, about 4-5 minutes. Add chopped garlic and red pepper flakes and cook for another 1-2 minutes, or until garlic starts to soften. Set aside to cool.

Meanwhile, on a floured surface, roll out pizza dough into a rectangular shape, roughly 9 x 16 inches and position so the short sides are parallel to you. Top the dough evenly with the cooked broccoli and cheddar, leaving about a 1″ border around the dough.

Using your hands, lift up the bottom edge of the dough and roll it forward into a tight cylinder. Place dough cylinder, seam side down, on a cutting board and, using a thin, sharp knife, cut cylinder crosswise into 8 equal-size slices. Nestle the slices, cut sides up on the baking sheet. Brush 1 tablespoon olive oil onto the edges of the dough, season the top with salt & pepper and bake until golden brown about 15-20 minutes.  Remove rolls from the oven, let rest for 5 minutes and pesto on the side.