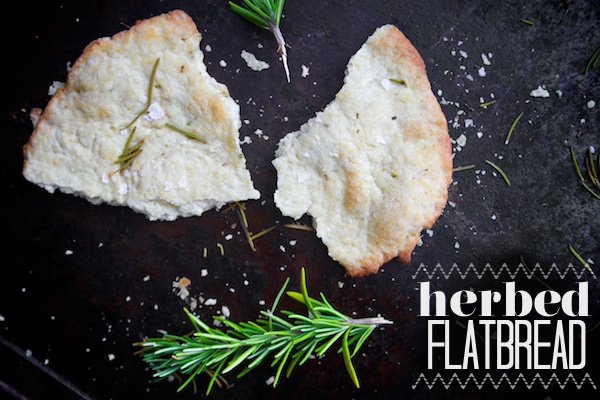 "NO WAY. NOOOOOOO WAY. Nooooo way I made that!!!"
That's what I screamed (in my head) when I took my first bite one of these hot herbed flatbreads. Holy schnitzel, I made my own flatbread! Is it a cracker? Is it a bread? It's kinda both. This opens up a whole new world. A world full of easily made carbs…. at my fingertips!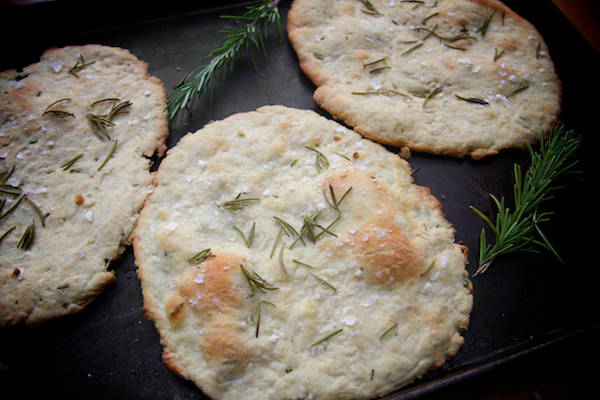 They're buttery even though there's no butter. It's the olive oil! I'm straight up obsessed with the salt & rosemary. I might have to hide this recipe from myself cuz I don't trust myself. I basically have all of these ingredients at my disposal 24/7. If I invite you over, expect to see these make an appearance. There's so much we can do with these.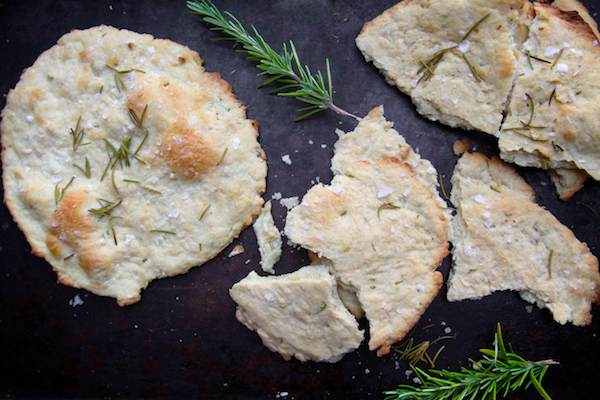 I can't deal. I'm just a girl obsessed….with flatbread. But, you know….what else is new?
And we're off!
Ingredients. Staples.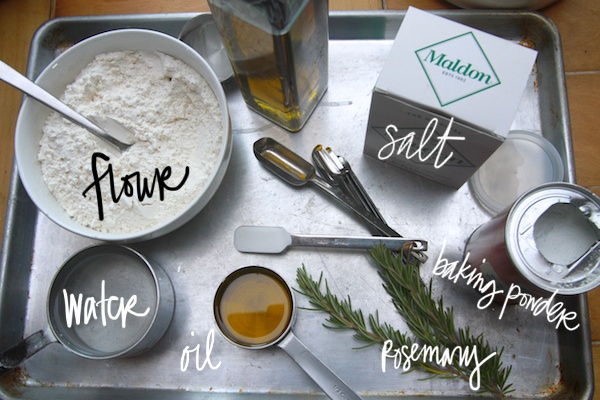 Chop up rosemary. Reserve a sprig for the top of the flatbreads.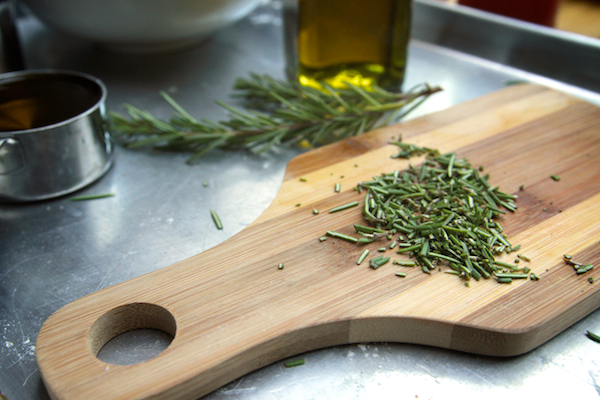 Flour, herbs, & baking powder. Let's make a well.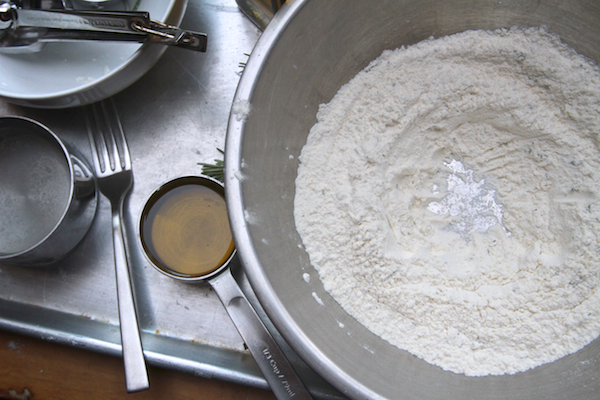 Water & olive oil.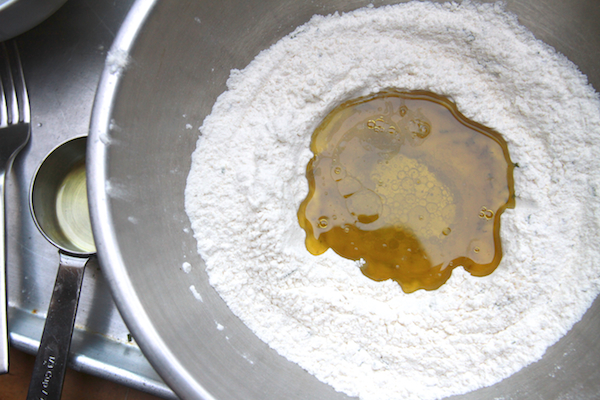 Dough is made.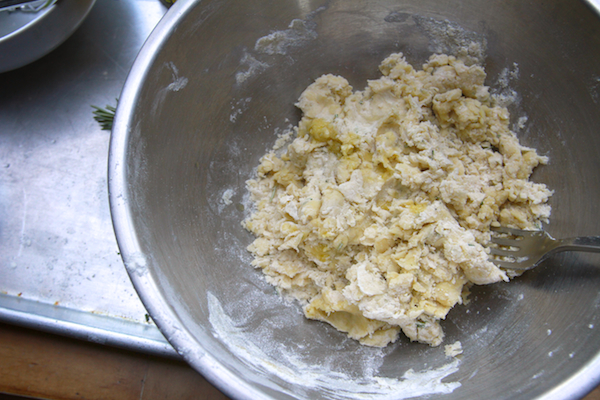 A few kneads and we have this. The dough doesn't stick to the table. WHAT?!!!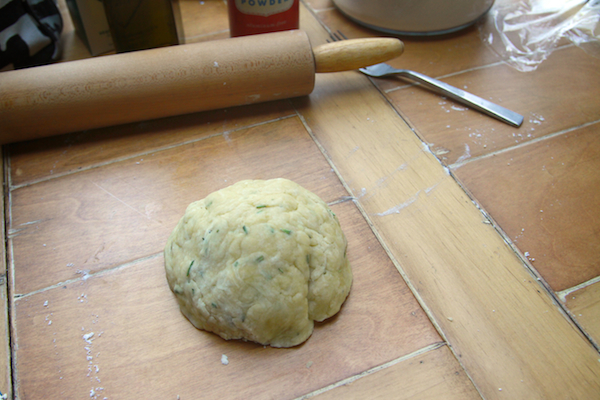 Cut it into three pieces. Wrap up the two. Work with one at a time. See all that rosemary in the rolled out dough?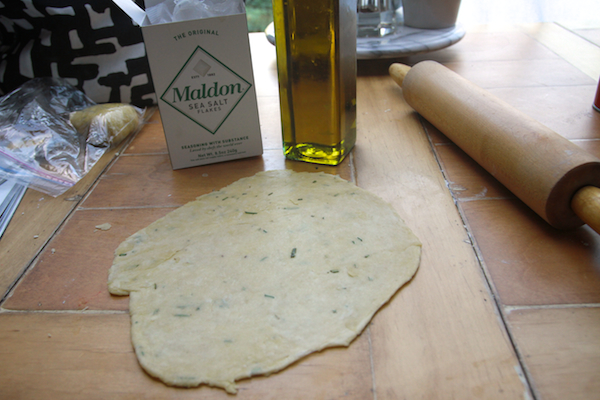 Rub a little extra oil on top. Sprinkle with rosemary & maldon salt. DANG.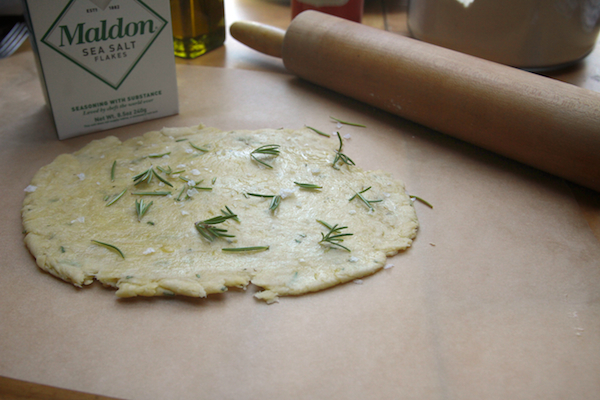 Put it on a piece of parchment and pop it on a baking sheet that's been hanging out in there.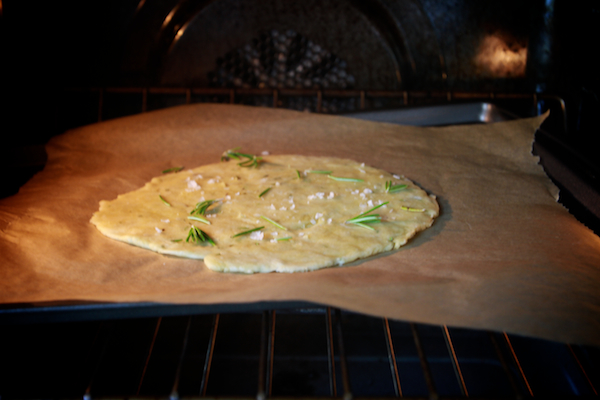 Bake! Look. One is done! Repeat process two more times to make the full batch.
Use a new piece of parchment every time.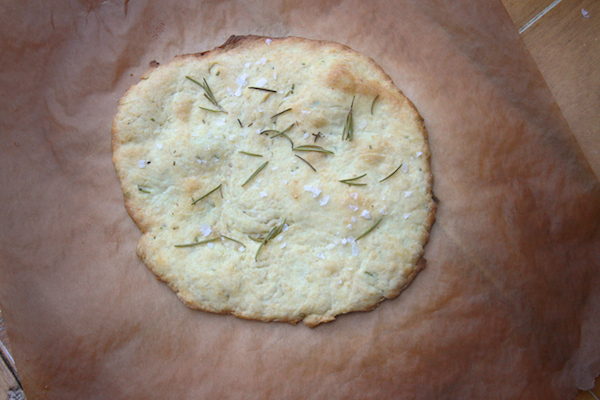 Break into that bread. Look at you! You should be so proud of yourself.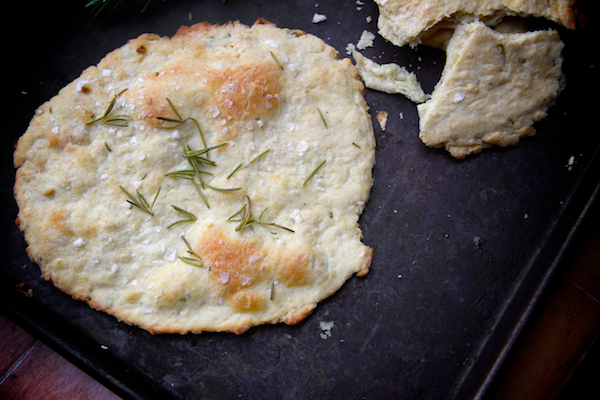 And here it is in real life.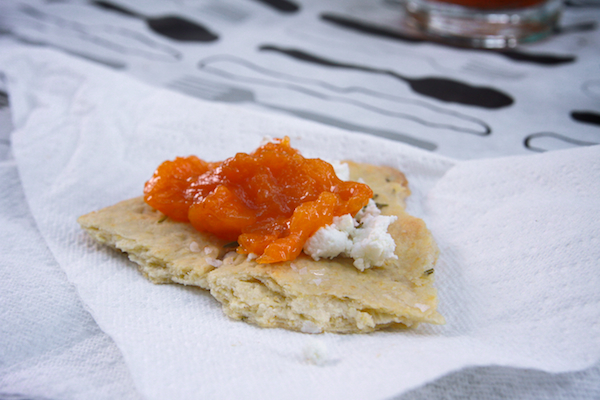 I added goat cheese on top and a huge ole dollop of my Apricot Jam. It's the business.

Herbed Flatbread

makes 3

recipe from Gourmet Magazine via Smitten Kitchen

1 3/4 cups unbleached all-purpose flour
1 tablespoon chopped rosemary plus 2 (6-inch) sprigs
1 teaspoon baking powder
3/4 teaspoon salt
1/2 cup water
1/3 cup olive oil plus more for brushing
Flaky sea salt such as Maldon

Preheat oven to 450°F with a heavy baking sheet on rack in middle.

Stir together flour, chopped rosemary, baking powder, and salt in a medium bowl. Make a well in center, then add water and oil and gradually stir into flour with a wooden spoon until a dough forms. Knead dough gently on a work surface 4 or 5 times.

Divide dough into 3 pieces and roll out 1 piece (keep remaining pieces covered with plastic wrap) on a sheet of parchment paper into a 10-inch round (shape can be rustic; dough should be thin).

Lightly brush top with additional oil and scatter small clusters of rosemary leaves on top, pressing in slightly. Sprinkle with sea salt. Slide round (still on parchment) onto preheated baking sheet and bake until pale golden and browned in spots, 8 to 10 minutes. Transfer flatbread (discard parchment) to a rack to cool, then make 2 more rounds (1 at a time) on fresh parchment (do not oil or salt until just before baking). Break into pieces.

Flatbread can be made 2 days ahead and cooled completely, then kept in an airtight container at room temperature.