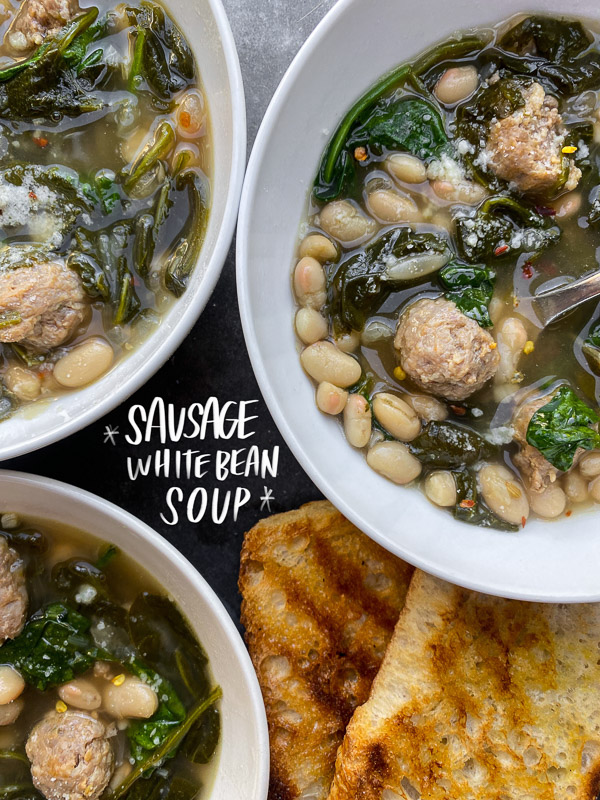 One of my most favorite recipes from my website is this trusted Sausage White Bean Soup that I posted way back in 2007. I've been leading people to that recipe for years as it's one of my meal prep staples. Bringing it back into the 2020s because I wanted to give the recipe justice with new, better photos. Life is so different 14 years later! I have a 13-year-old child!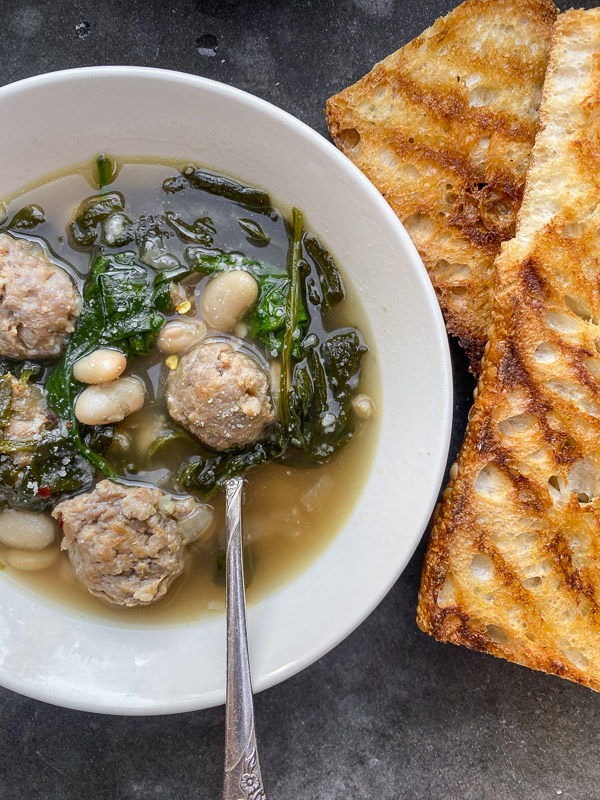 Back to my favorite soup. This soup is my go-to when the weather gets cold.
Not everyone in my family likes soup (Sigh…I know…), so I make this soup for MY lunches during the week.
I also make it for company and when I have a Christmas soup party at my house.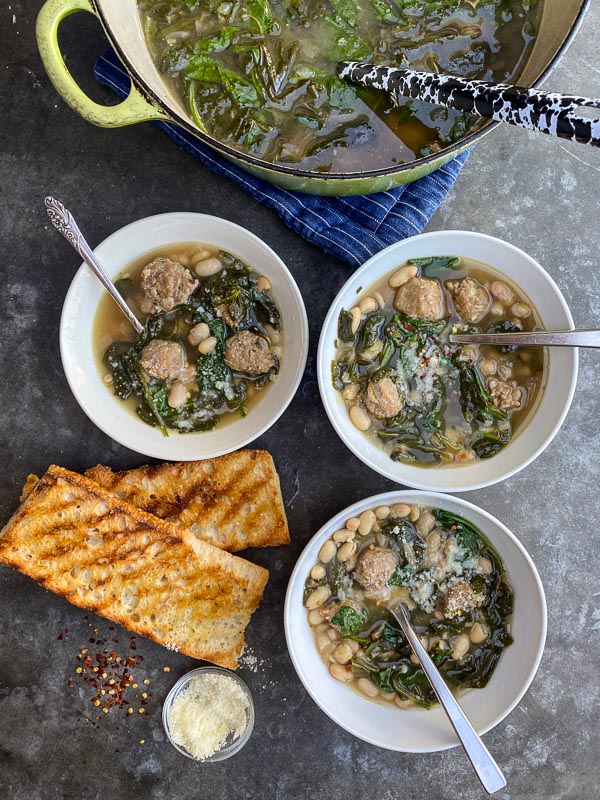 Pair with a crusty piece of bread (or my garlic bread!) and sprinkle with Parmesan and I'm a happy lady. I love me some soup weather!
Ingredients involved: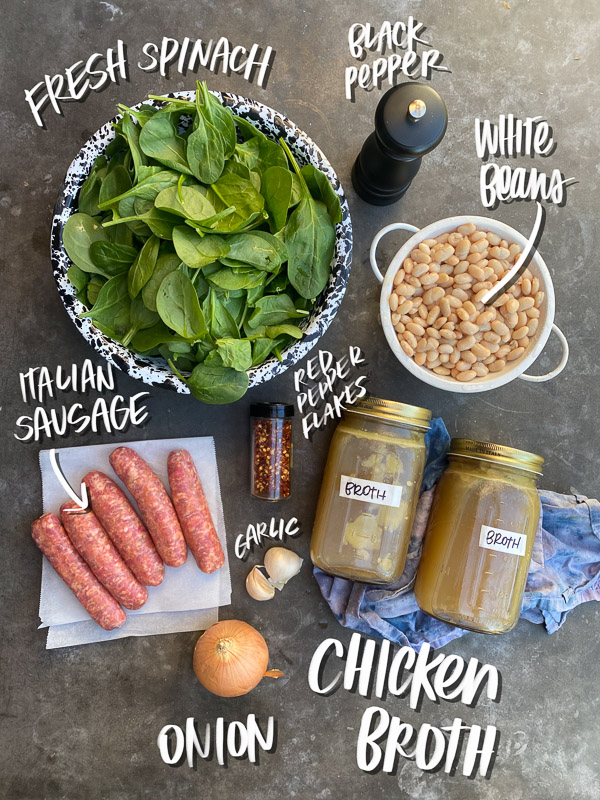 I forgot to take a photo of the red-wine vinegar. My dad makes his own (from my grandpa's starter).
This is what MAKES the soup. It goes in last but make sure you have some!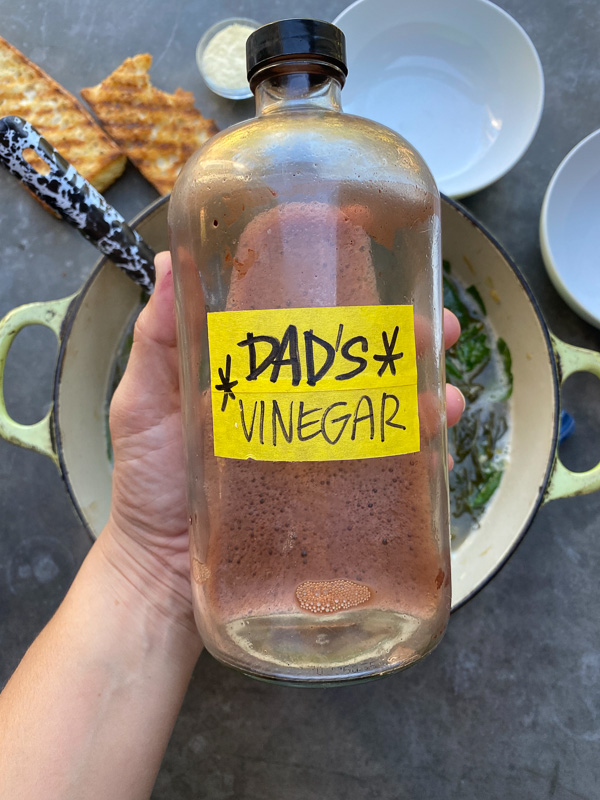 We do a little chop therapy with the garlic and onions. They're going to go in a large soup pot to get sauteed in olive oil.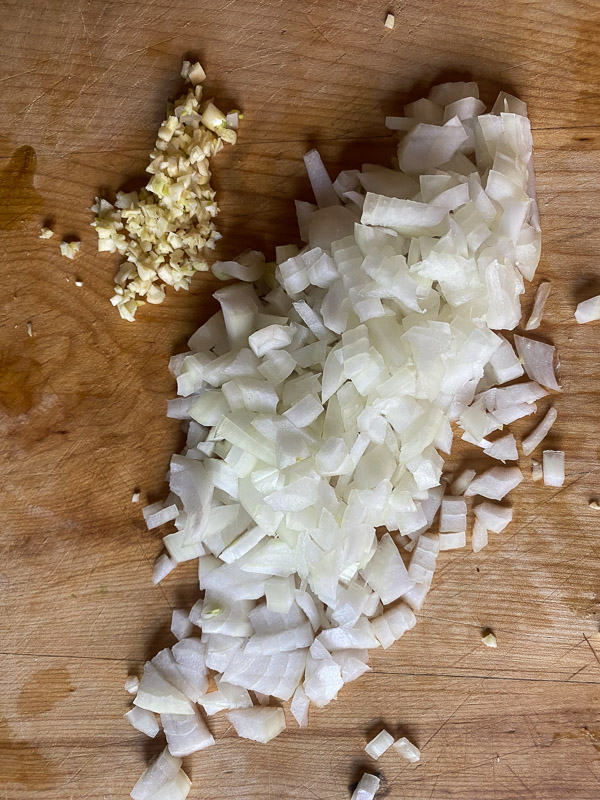 We take the sausage out of its casing and make little bite-sized meatballs with them.
They get sauteed with the onion+garlic mixture.
In goes the chicken stock. Followed by the beans. We're going to let that simmer on the stove for a bit.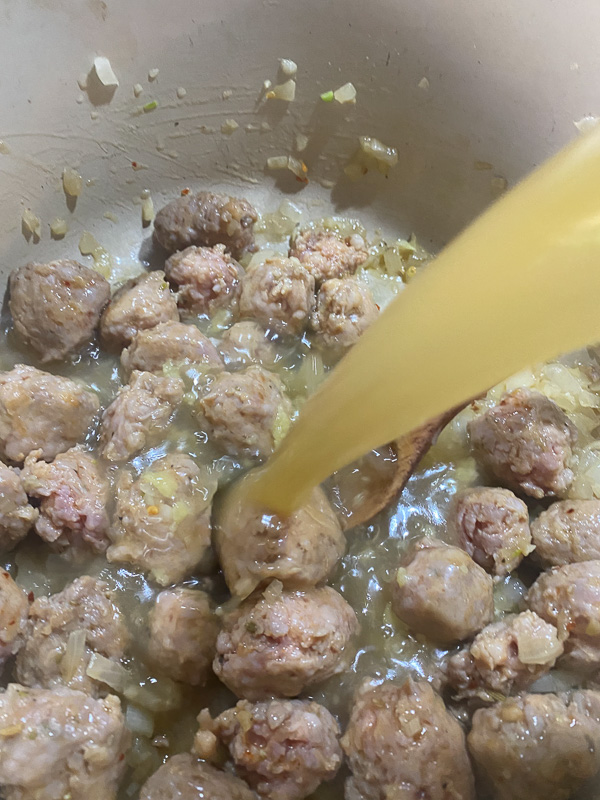 Fresh spinach goes in. Stir in it and cook until it's all wilted.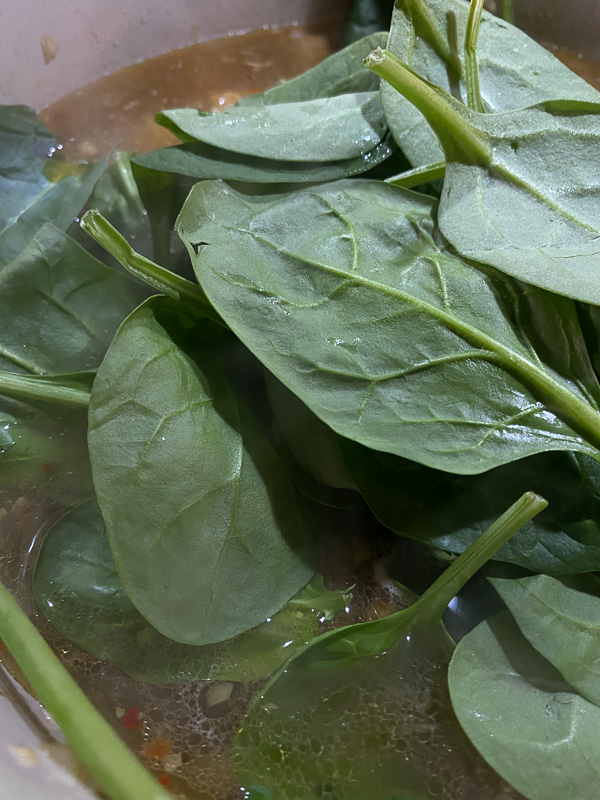 But we're not done yet…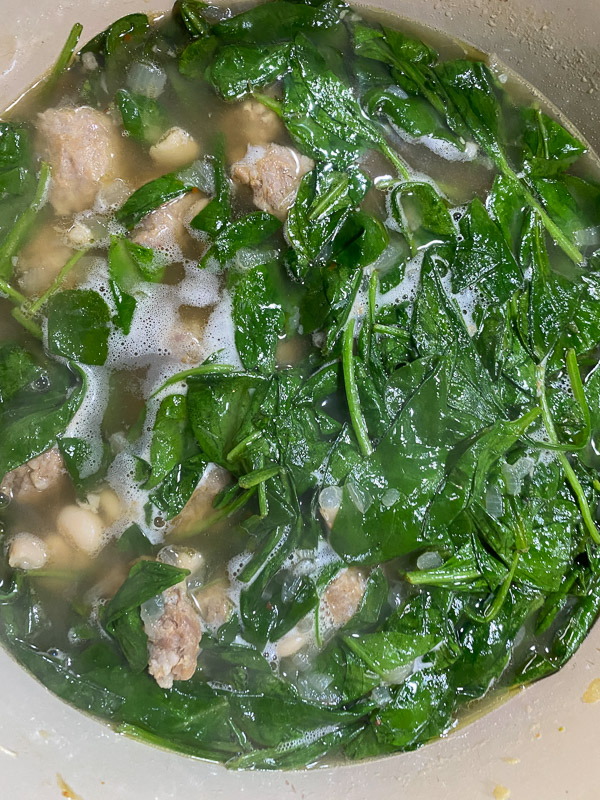 We add in the red wine vinegar and season to taste.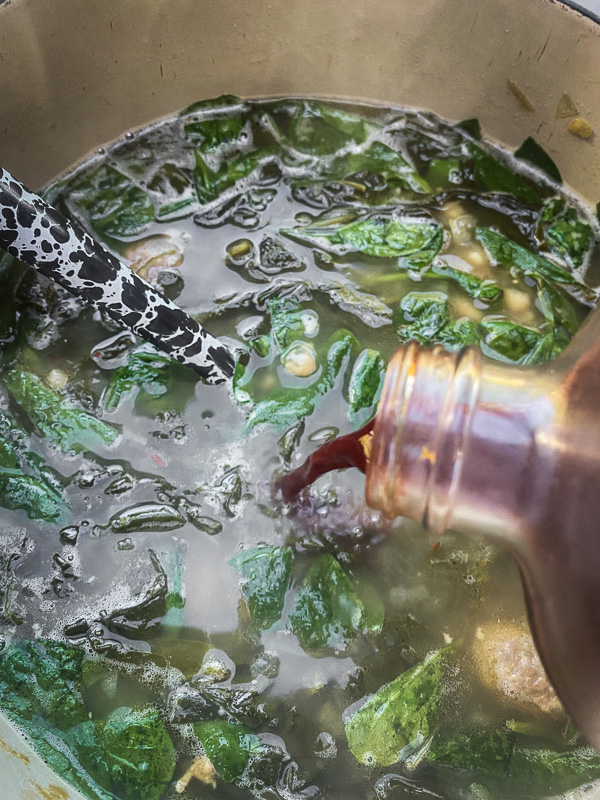 MMMM.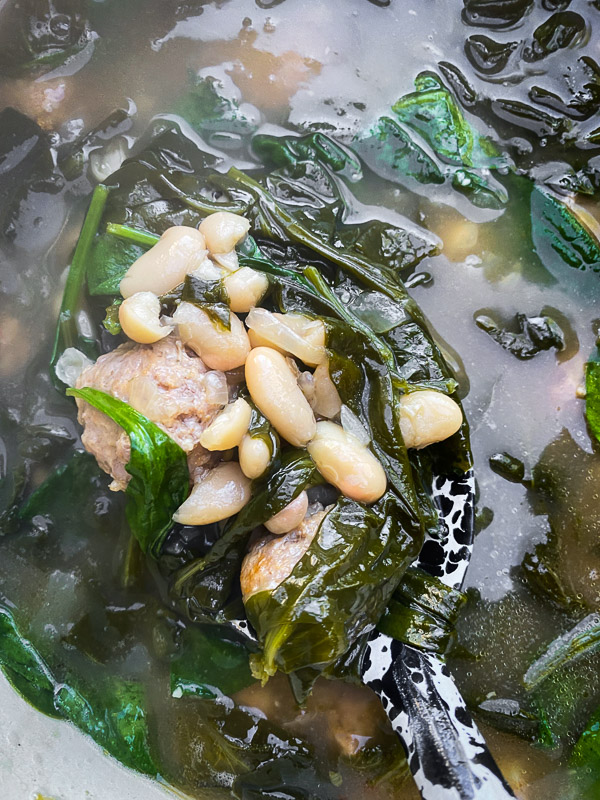 A sprinkle of parmesan.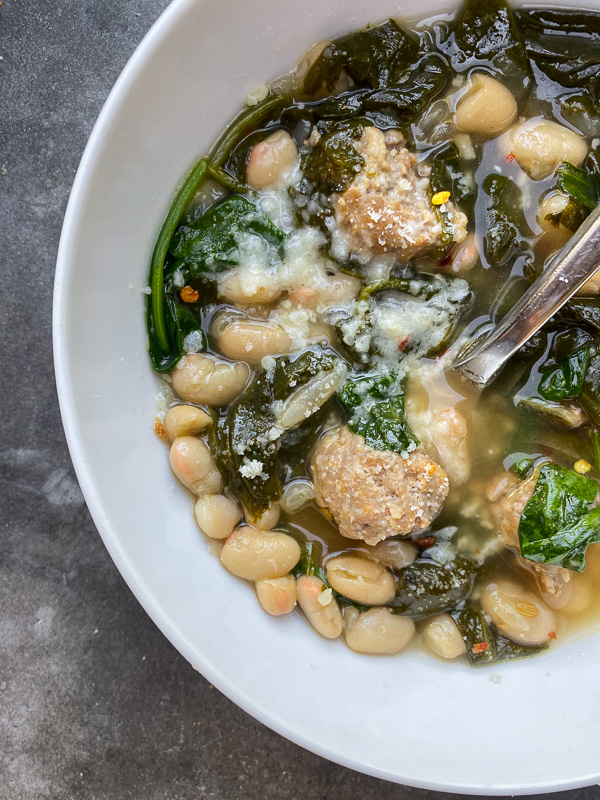 A hunk of grilled bread.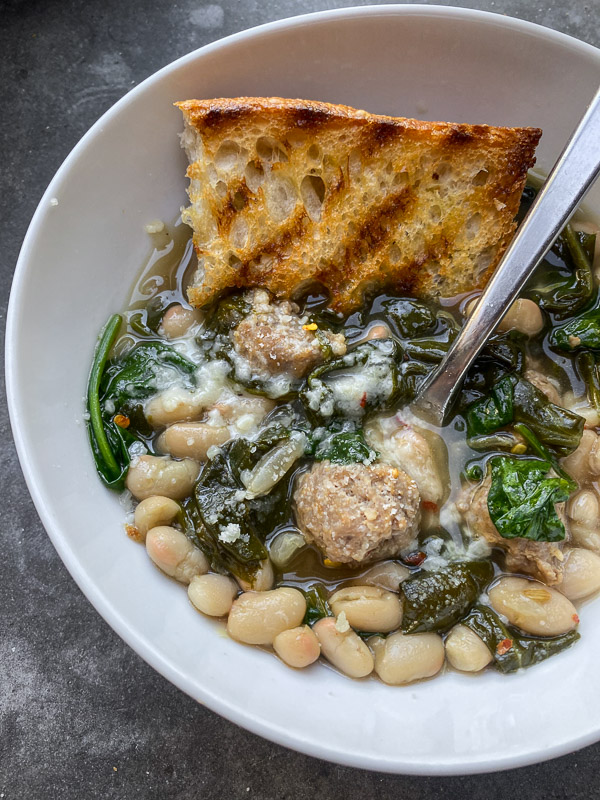 I hope this Sausage White Bean Soup becomes one of your staples too if it hasn't already.
If you're a fan of the sausage white bean combo, I think you'll love my Sausage White Bean Bake too!
Sausage White Bean Soup

serves 4-6

adapted from Everyday Food Magazine (RIP, sigh!)

1 medium onion, chopped
2 garlic cloves, minced
1 tablespoon olive oil
1 12 oz. package Italian sausage, casings removed
2 -15 oz. cans cannellini beans, drained and rinsed
coarse salt and ground pepper
1 large pinch of red pepper
32oz. chicken stock
1 lb. fresh spinach
2 tablespoons red-wine vinegar

In a large soup pot, saute onion and garlic in olive oil over medium heat, until softened, about 4 minutes. Shape sausage into bite-sized meatballs and add to the onion mixture. Cook until sausages are browned on the outside, about 6 minutes. Add the chicken stock, red pepper flakes, and beans. Simmer on the stove for about 20 minutes. Stir in the fresh spinach and let it cook in the soup for another 5 minutes. Before serving, stir in the red-wine vinegar, and season with salt and pepper to taste.