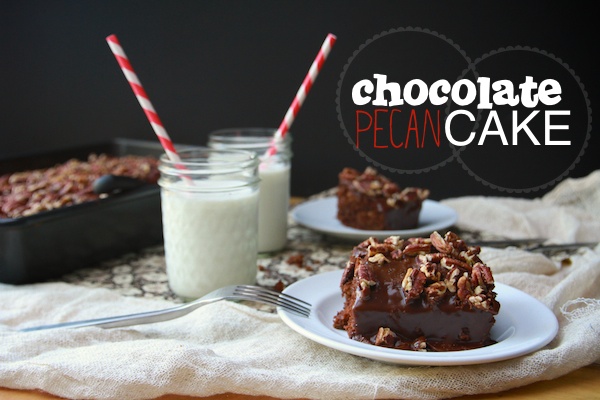 The only thing thing that makes me excited about football season is the FOOD. There, I said it.
When you're feeding a bunch of crazy dudes huddled around a TV, food has to be fast, easy and hearty. I appreciate these three things. It appeals to my dude sensibilities.
Bonus points are given for wings, carbs & booze. Paper towels are a must. Leave the roll. Always.
And if you're walking into a "man cave" with food, bring some ear plugs.
DUDES.  Why must you scream at the players on TV? They can't hear YOU. I don't understand, dudes.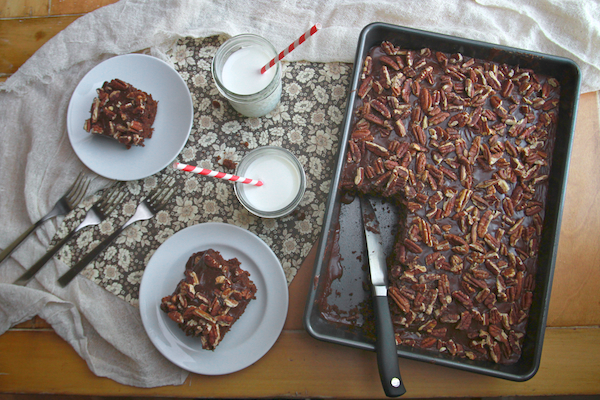 What about dessert?
A cake that's made in a big rectangular pan, covered in chocolate frosting and roasted pecans? That will do the trick. No cupcakes. No cakes shaped like footballs or helmets. A cake with their player's number might slide, but all you really need is a huge cake. The best part is that you can see how big of a helping they serve themselves. This cake serves 8…or maybe 4 dudes who are wearing their team's jersey.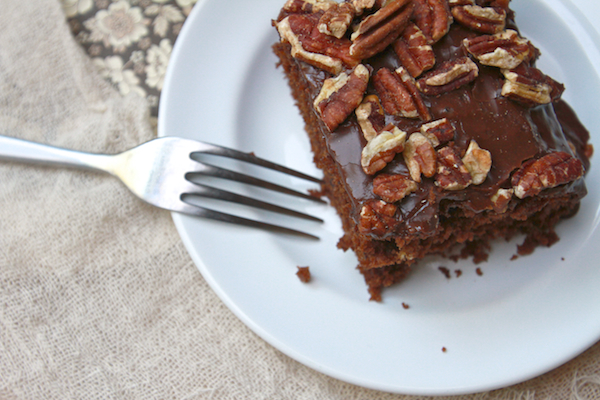 When it comes to men and cake slices, size matters.
And we're off
Ingredient gathering. There's some division going on up in here.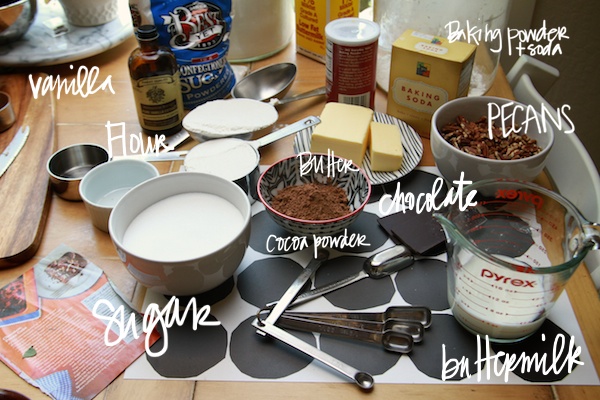 Butter, sugar, cocoa powder, & chocolate. We melt this to start the cake making section.
Buttermilk, eggs & vanilla get mixed up.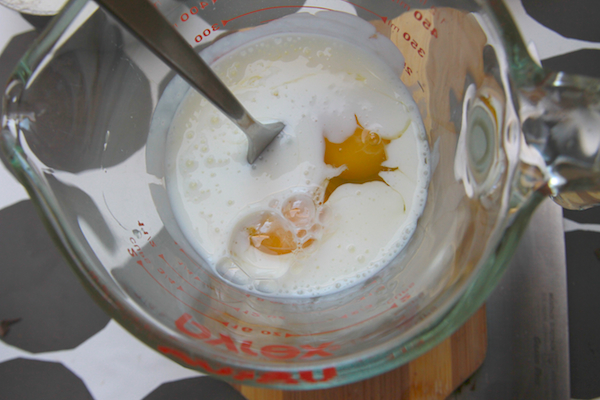 Dry ingredients go into a bowl.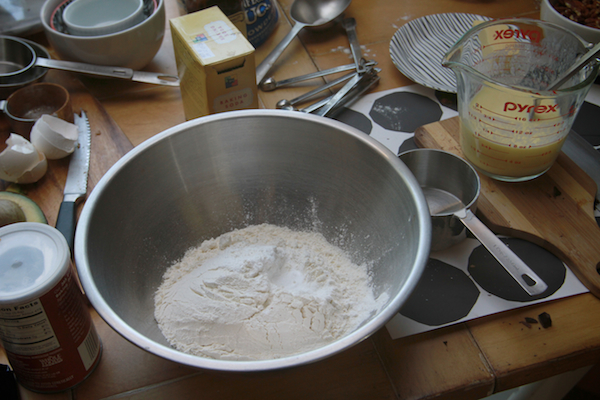 Melted chocolate gets the egg mixture treatment.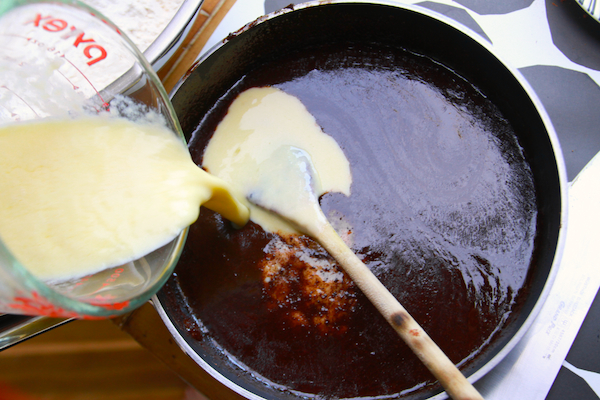 All of this goes in with the dry ingredients.
Batter goes into a greased pan.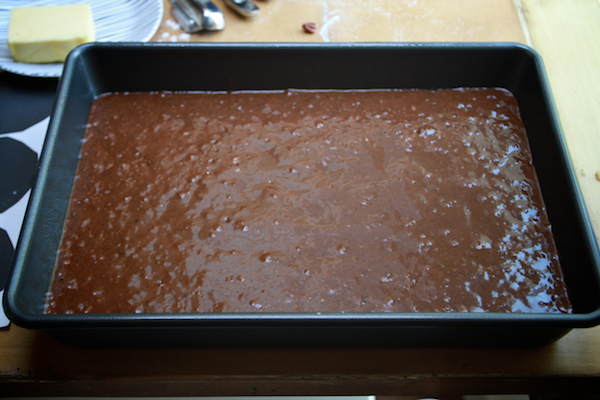 DONE DONE DONE. It's been baked.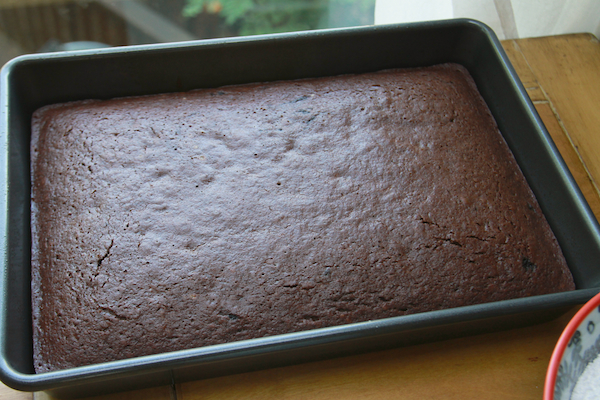 In the last few minutes of the oven baking the cake, you should toast your pecans. Takes about 5-8 minutes.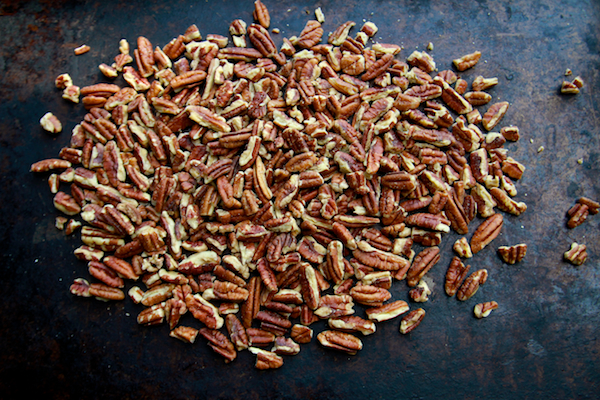 Now it's frosting time.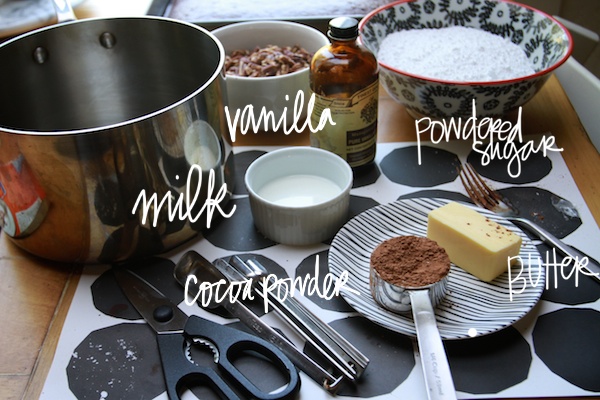 Butter & cocoa powder take a trip to saucepan town.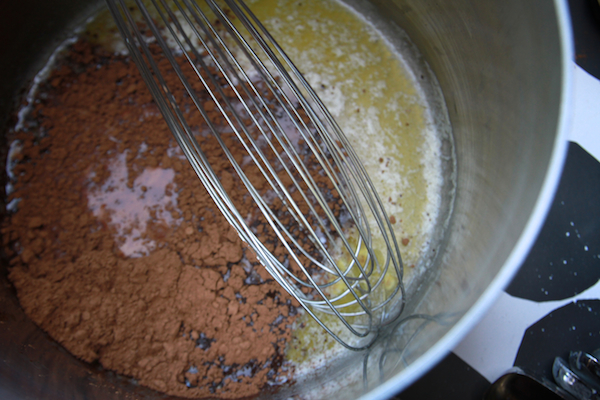 Melt! Add in the powdered sugar.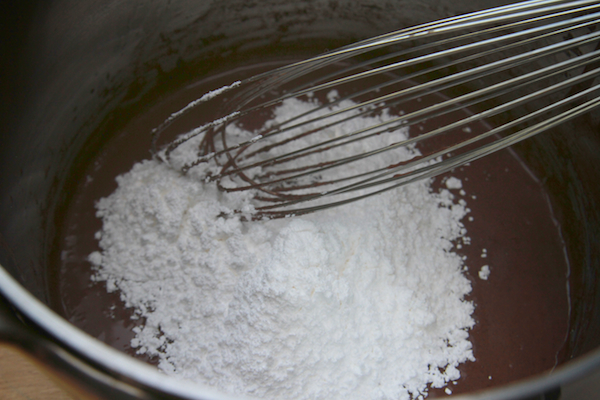 HOLY MOLY.  This is with the addition of milk. Boom.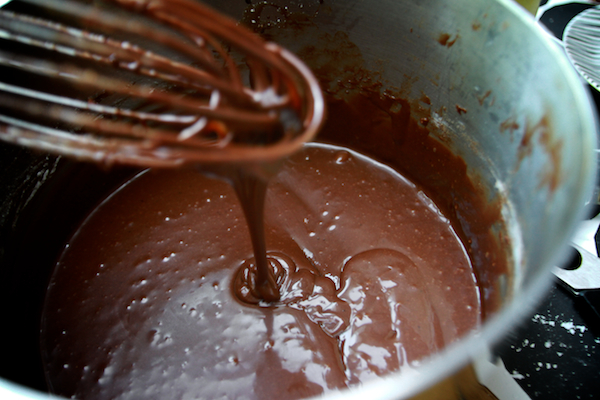 And we're offfffffffffff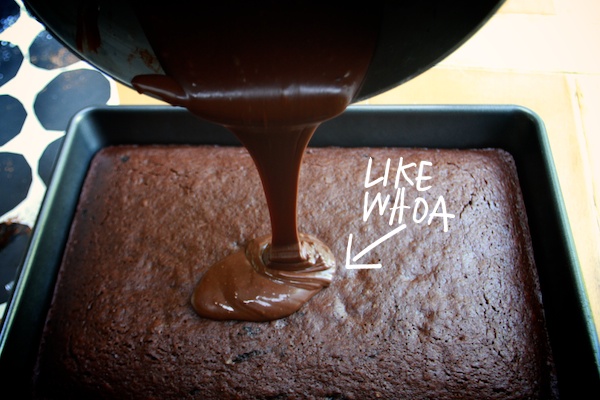 Smooth it out.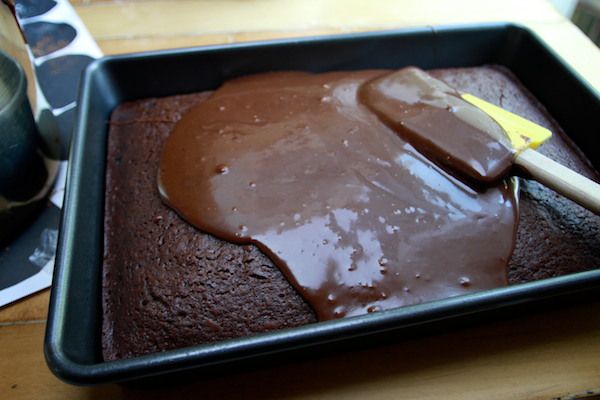 This is really a marvelous thing. The frosting kinda drips along the sides. It's fantastic.
It kinda reminds me of Dairy Queen. Just do it.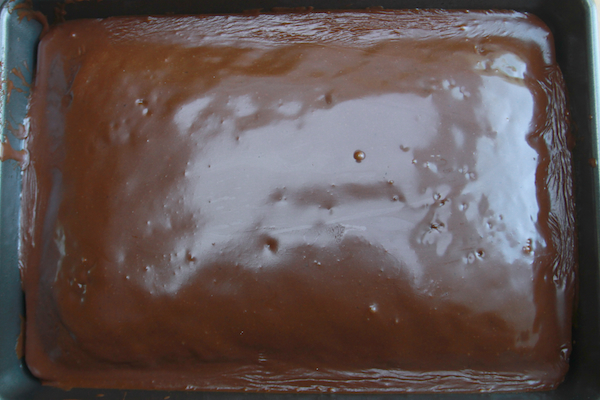 Top with the roasted pecans.
Uh huh.
It's a sweet cake that's balanced with NUTS. It's mind-blowing in a no-fuss way. It's sorta like a brownie but totally not.
Let's not talk about football together.

Chocolate Pecan Cake

serves 8

recipe from Rachael Ray Magazine

2 sticks  unsalted butter
2 ounces unsweetened chocolate, chopped
2 cups granulated sugar
1/2 cup plus 1/4 cup unsweetened cocoa powder
1/2 cup buttermilk
2 eggs
2 teaspoons pure vanilla extract
3/4 teaspoon salt
2 cups flour
1 teaspoon baking powder
1/2 teaspoon baking soda
6 – 8 tablespoons milk
3 cups confectioners' sugar
1/2 cup pecans, toasted and chopped

Preheat oven to 350 degrees F . In large saucepan, melt 1 1/2 sticks butter, chocolate, granulated sugar, 1/3 cup cocoa and 1 cup water over medium, whisking until smooth and warm. Let cool, 10 minutes. Grease bottom and sides of 9-by-13-inch metal baking pan. Whisk buttermilk, eggs, 1 tsp. vanilla and 1/2 tsp. salt into chocolate mixture. Add flour, baking powder and baking soda; whisk just until blended. Transfer batter to prepared pan; bake until springy in center, about 45 minutes.

Make frosting:

In medium saucepan, melt remaining 4 tbsp. butter over medium heat. Whisk in 6 tbsp. milk and remaining 1/4 cup cocoa, 1 tsp. vanilla and 1/4 tsp. salt; remove from heat. Whisk in confectioners sugar until smooth (mix in 1 to 2 tbsp. more milk if too thick). Let cake cool in pan on rack for 15 minutes, then frost warm cake. Sprinkle with pecans. Let cake cool completely before cutting and serving.