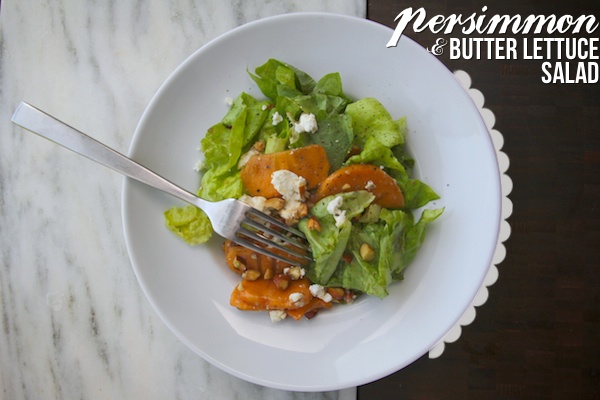 This salad has everything one could hope for.
SAVORY, SWEET, HEALTHY, CRUNCHY, CREAMY & TENDER.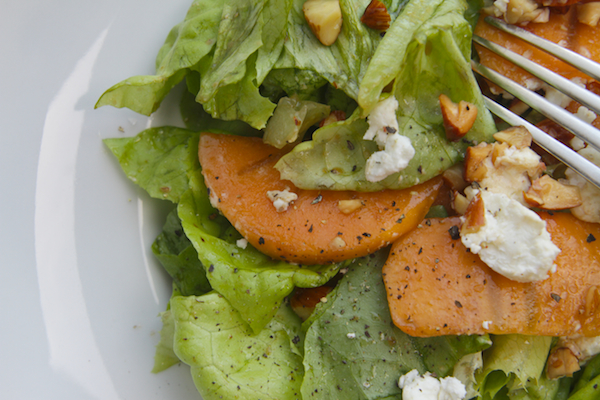 Perhaps all of these elements will cure the hankering I have to eat sweets non-stop this season?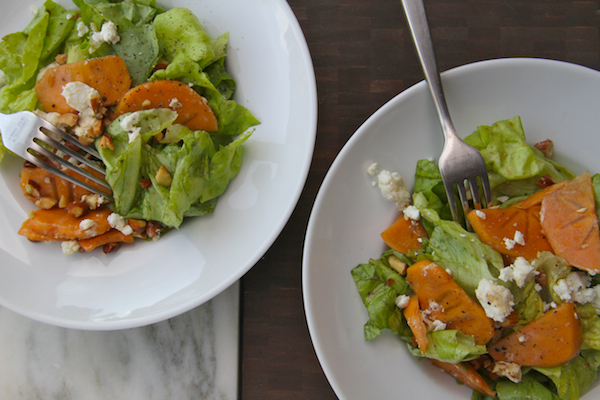 Only time will tell….
And we're off!
This salad is incredibly easy.  Gather your ingredients. Make your dressing!
In a jar you put balsamic vinegar in with olive oil & agave syrup. Season w/ salt& pepper. Shake that jar!
(make sure you put the lid on)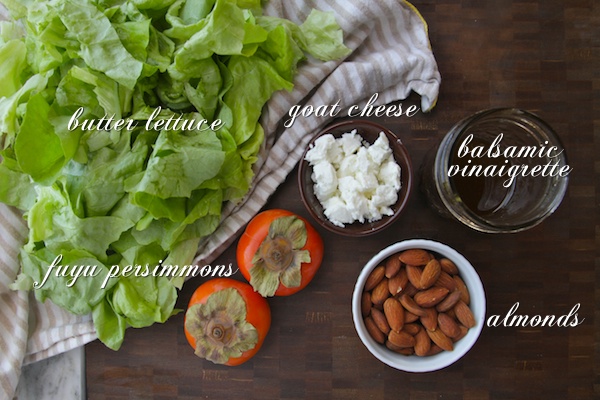 Fuyu persimmons are my new favorite thing. They're sweet & crispy. They taste kinda like an apple..but not.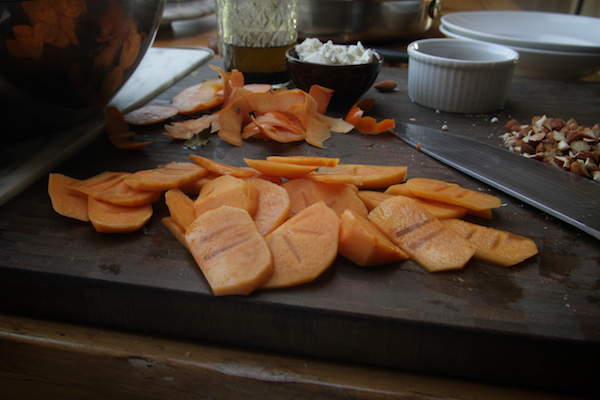 Chop up roasted almonds. I used leftover Roasted Rosemary Almonds for this recipe. It worked like a dream.
Put all of your ingredients sans the goat cheese in a bowl.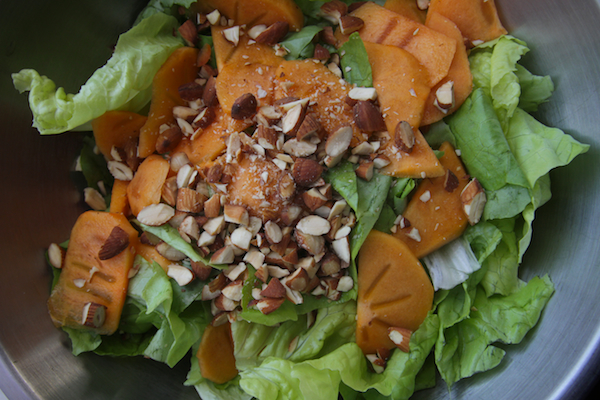 Pour the balsamic vinaigrette over the salad. TOSS.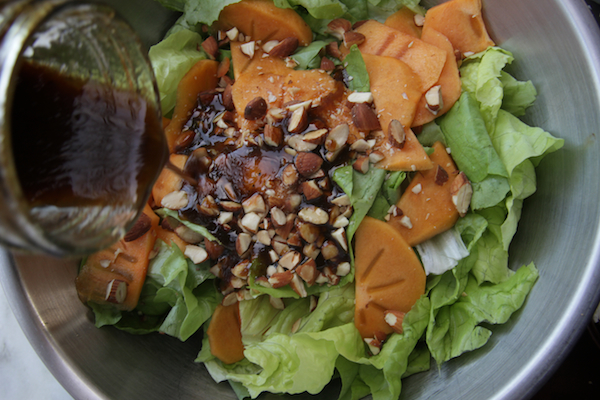 Now add in the goat cheese and gently toss the rest.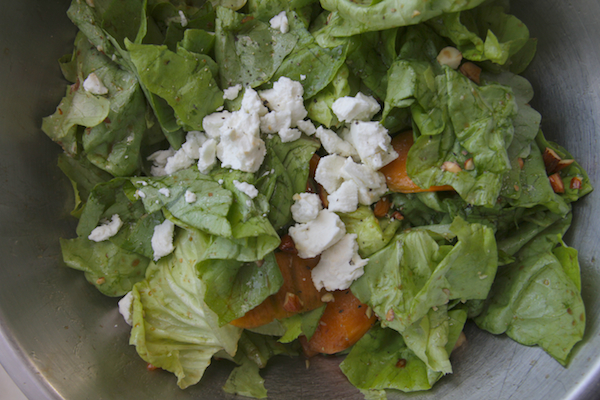 Split the salad into two portions or ONE good size portion. Salt & pepper the top.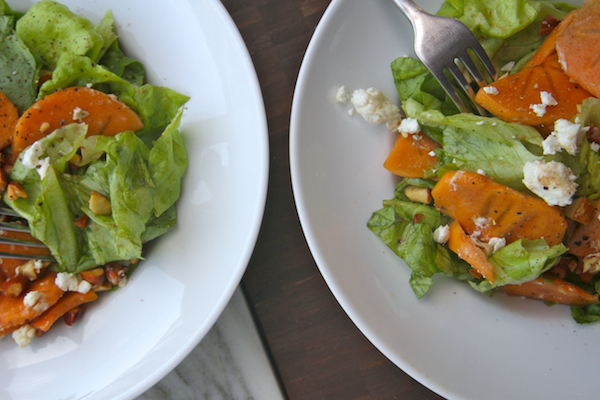 This is just what you need after Carbsgiving.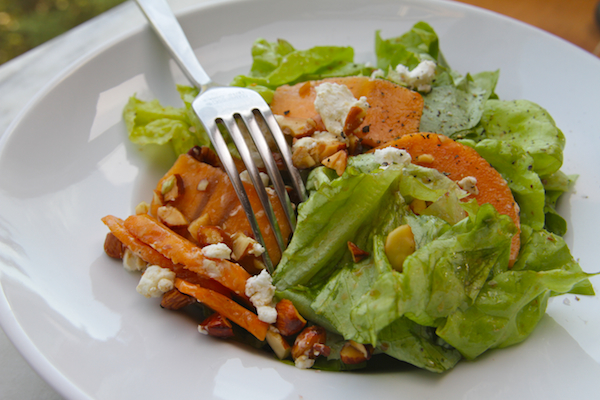 Enough to satisfy your craving for sweet, crunchy, healthy & savory.
Persimmon & Butter Lettuce Salad

serves 2

6 tablespoons extra virgin olive oil
2 tablespoons balsamic vinegar
1 teaspoon agave syrup (maple syrup or honey can be substituted)
kosher salt & freshly ground pepper
1 head butter lettuce, torn
2 Fuyu persimmons peeled & thinly sliced
1/3 cup Roasted Rosemary Almonds, chopped
1/3 cup goat cheese, crumbled

In a small jar or bowl, mix oil with balsamic vinegar & agave syrup. Season with salt & pepper to taste. Put lid on the jar and shake dressing to combine.

In a large bowl, place the lettuce, persimmons and almonds. Drizzle most of the dressing over the salad and toss to combine. Crumble goat cheese on top, stir gently and serve with a sprinkle of fresh ground pepper.