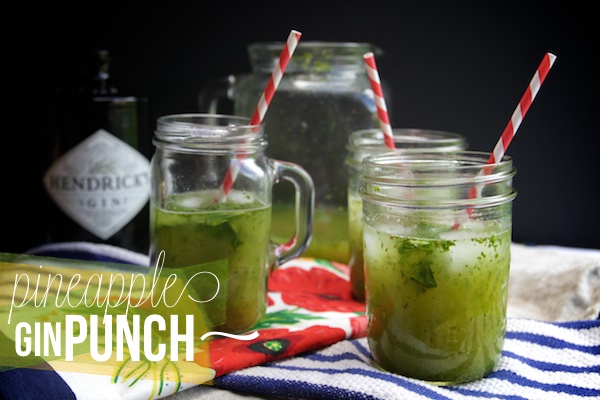 I wish I could go back in time and tell my 21 year old self that I would develop a thing for gin in my early 30s. For a long period of time I thought gin tasted like one of those pine tree air fresheners. My head immediately went to that scene in Seven. Yeah… I was such a brat every time Casey tried to get me to try some. Sorry, honey.
If I liked gin sooner, I wouldn't have had a whole decade of drinking Jack Daniels under my belt.
Jack Daniels might be the reason why I'm partially crazy. Which is a good thing because you are here now to witness it.
Thank you, Jack Daniels.
I made this Pineapple Gin Punch with my Mexican Popcorn. Wowzers!  Mint, pineapple & lime with gin provides a delightful combination.
It is the opposite of Jack Daniels. It definitely wouldn't dance on top of a table, shout talk at people about their astrological signs or get mad when their husband says it's time to go home from a party.
It's slightly feminine, a bit mature, unexpected and it might have a son named Cooper.
Why is this drink turning into 32 year old Tracy? I told you…I'm crazy.
And we're off!
Ingredient gathering!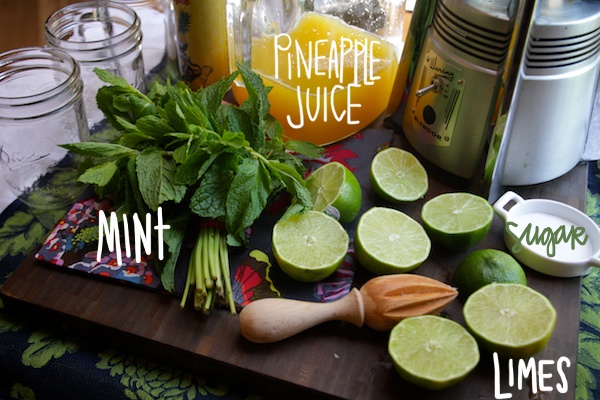 Blend mint, 1 cup of pineapple juice & sugar together.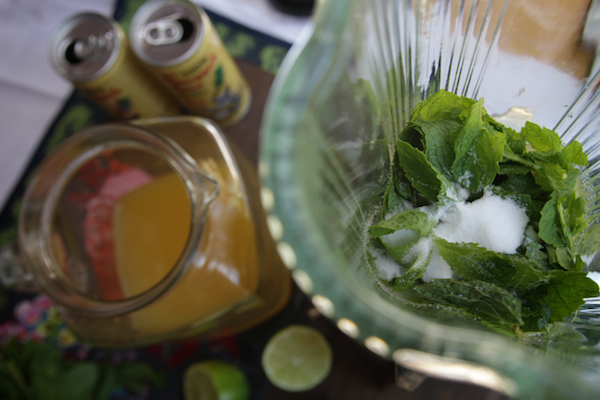 GREEN!!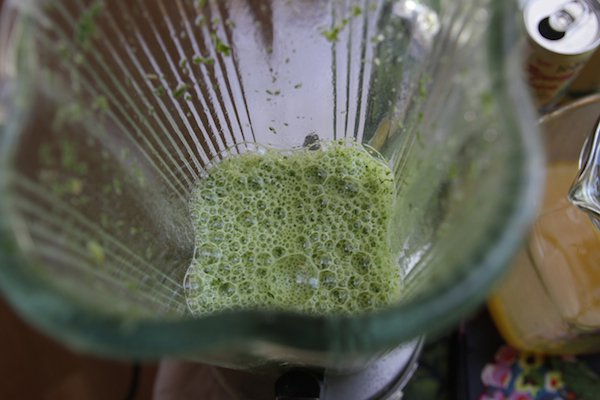 Pour the green stuff in a pitcher with the rest of the pineapple juice.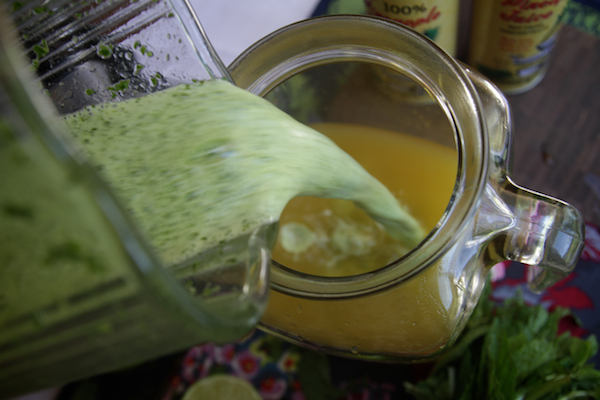 Juice your limes!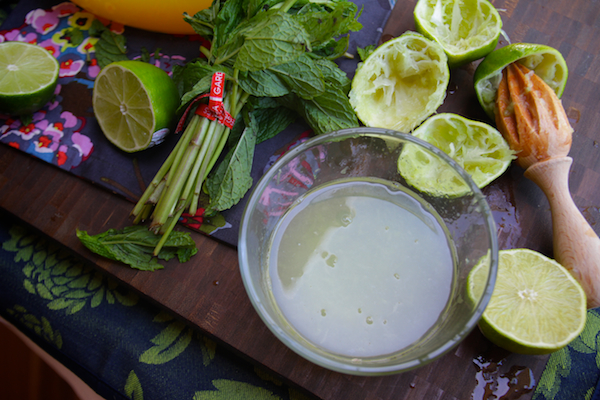 Toss the lime juice in with the minty pineapple mixture.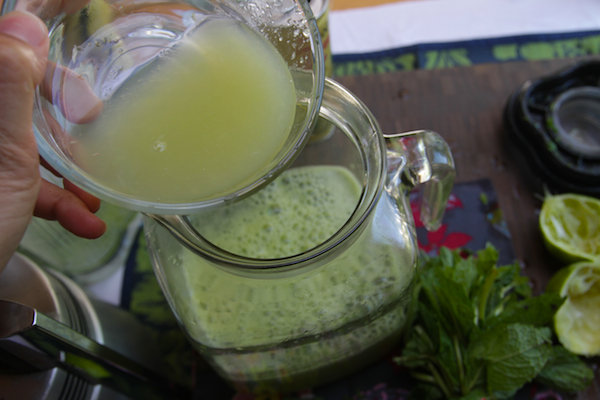 Fill up your cups with ice. Add a lime wedge in each one. Pour your  juice over the ice.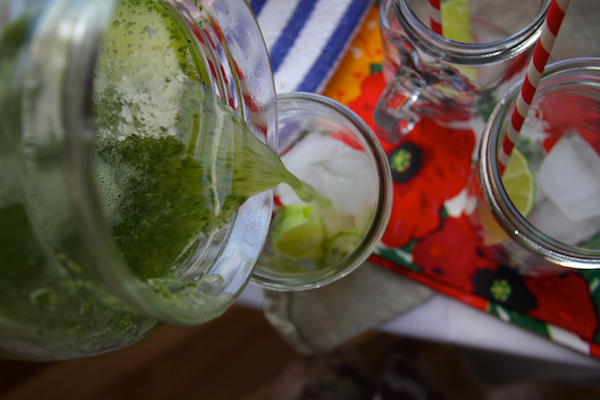 Now put a shot of gin up in!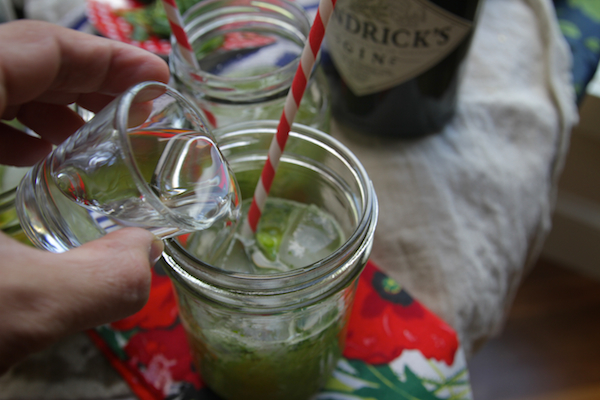 One for you, one for me…we can split the third one or let's invite someone special over.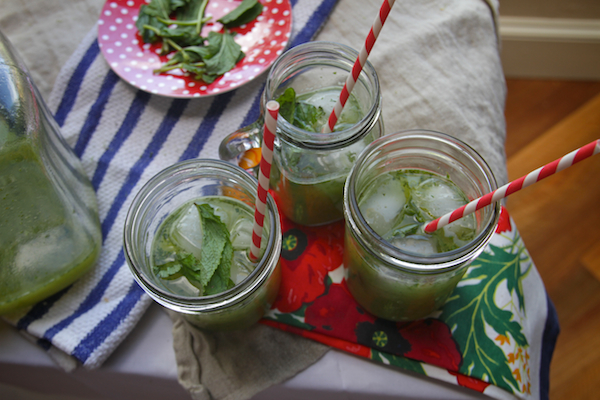 Now we binge on Mexican Popcorn.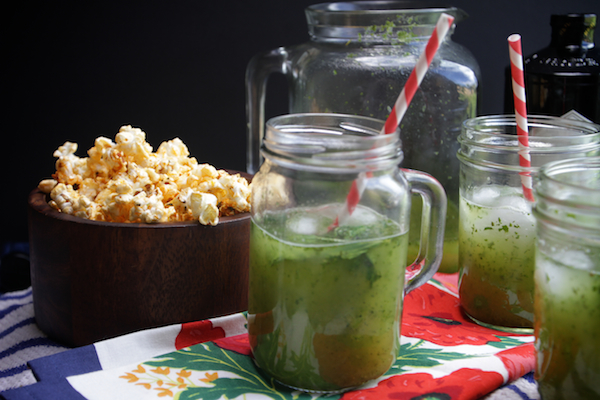 Cheers to HAPPY HOUR!!!
Pineapple Gin Punch

serves 4

recipe adapted from Gourmet Magazine

4 cups pineapple juice
1 cup mint leaves
3 1/2 tablespoons sugar
1/2 cup fresh lime juice
1/2 cup gin (4 shots total)
lime wedges for garnish

Blend 1 cup pineapple juice in a blender with mint and sugar until the mint is finely chopped. Pour mixture into a pitcher and add fresh lime juice and the remaining pineapple juice. Chill until ready to serve. Fill glasses halfway with ice add a shot of gin in each glass and fill the rest of the cup up with juice. Garnish with lime wedges & extra mint.