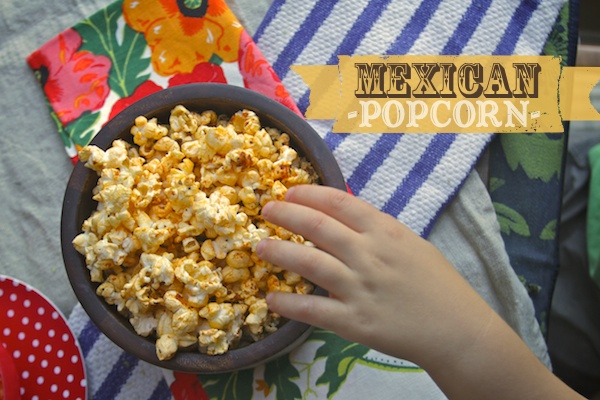 When you have an impromptu Happy Hour at your house this summer, make some popcorn!
It's such a simple thing to do.
This Mexican Popcorn is my new favorite thing. Happy Hours REJOICE!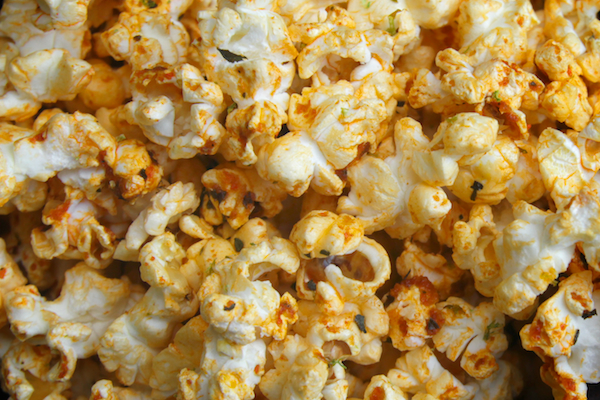 And if you're just eating popcorn for dinner on a Monday night by yourself, that's totally fine too.  Don't listen to what my mom has to say about popcorn being an unacceptable dinner. If you do eat it for dinner, I would suggest putting your popcorn in a bowl. Don't eat it out of the pot. I'm pretty sure my husband would eat popcorn straight from the pot if he didn't have me in his life. Wait. He'd probably eat it out of the microwave bag without all this spice flavor business. Let's be real.
Bowls are how we stay classy. Additional herbs, spices & lime zest are how we make life fancy.
It's also how we make popcorn even MORE addictive!
And we're off!
Cumin. Smoked Paprika. Oregano. Lime Zest. CHECK.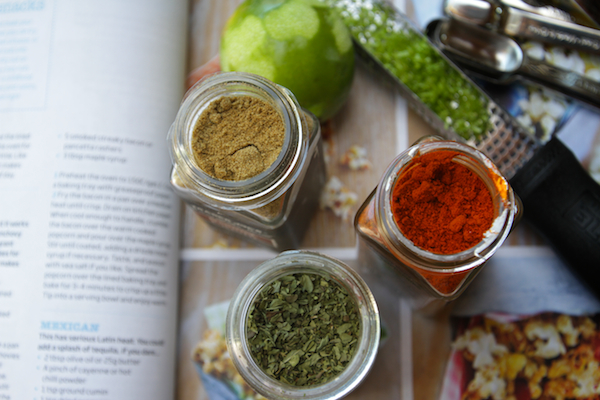 Coconut oil & popcorn kernels. CHECK CHECK.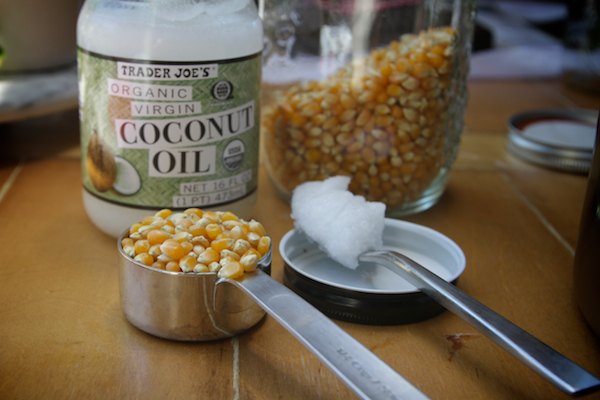 Mix the herbs & spices together.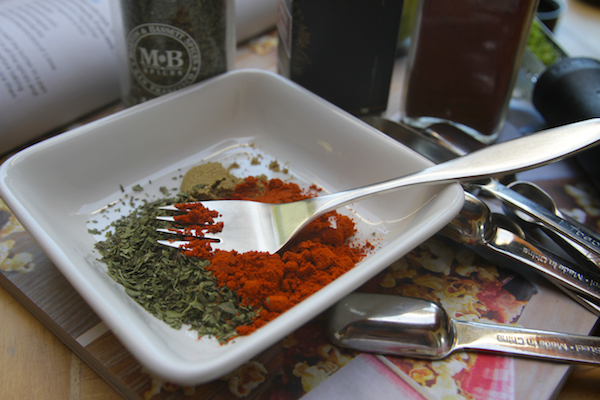 Melt the coconut oil while you're popping the popcorn! I don't have pictures of popping the popcorn because I'm smart.
You gotta keep the lid on. IT POPS, ya know.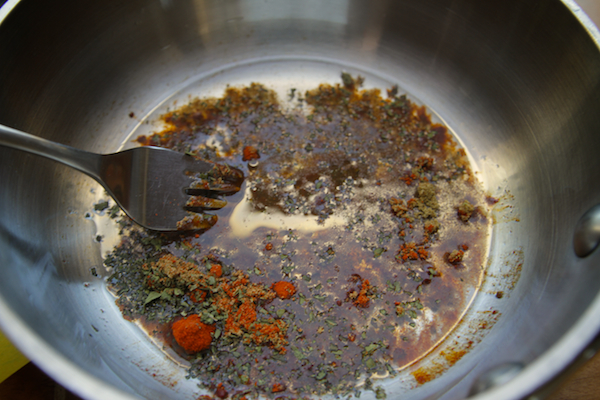 Squeeze half a lime into that mixture!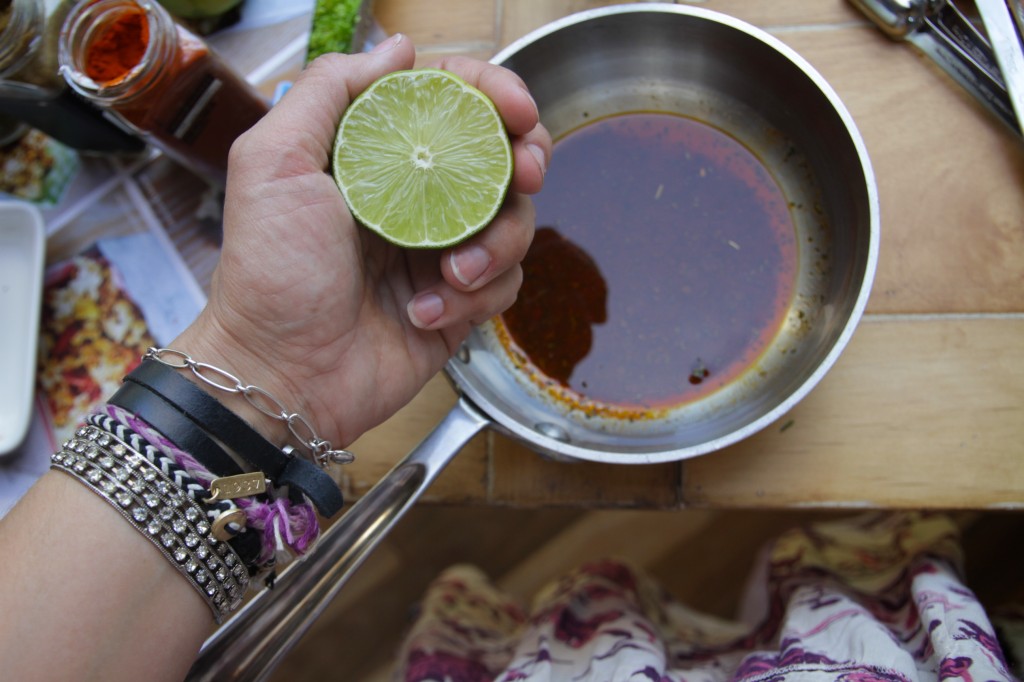 Pour the melted coconut oil & herbs over your popcorn. STIR IT IN.
I used my hands at one point. They really help you get in there!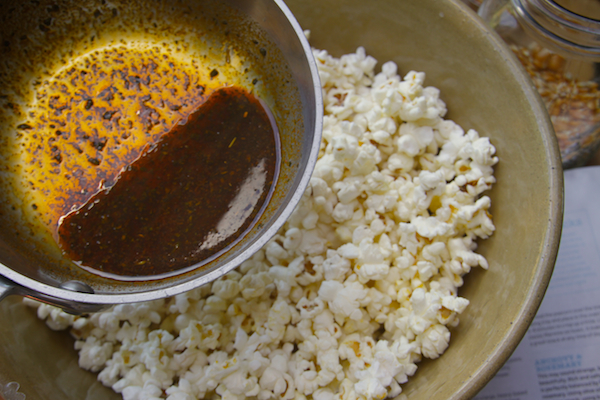 Salt it up! Add lime zest. STIR.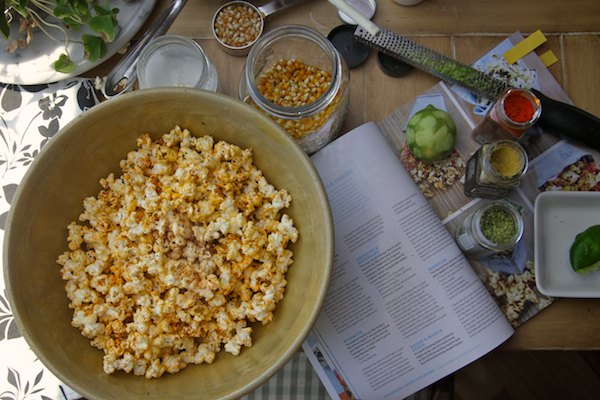 Eat it out of a bowl.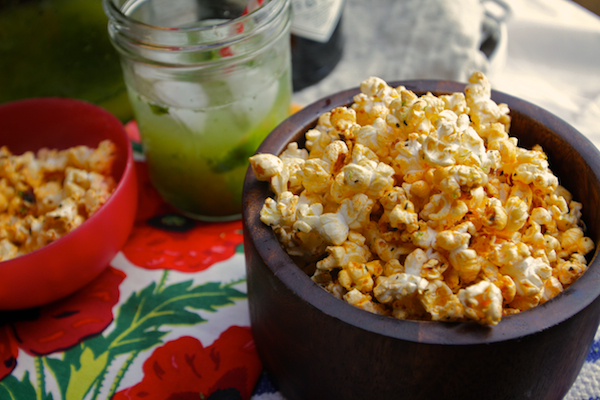 Eat a LOT OF IT.  Serve it with a cocktail.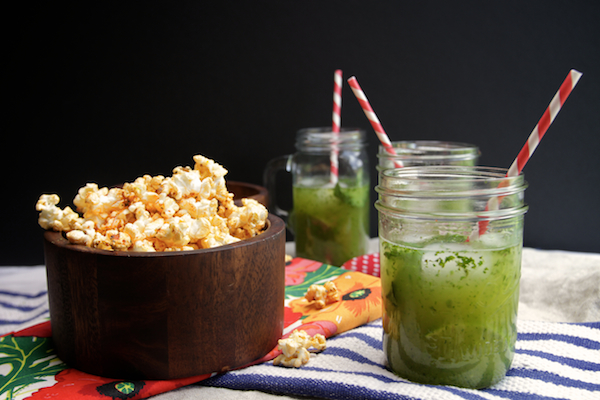 We'll get to the cocktail next. All you gin lovers GET EXCITED!
Mexican Popcorn

Serves 3-4 people

adapted from Jamie Oliver Magazine

6 tablespoons coconut oil, divided
1/3 cup popcorn kernels
1 teaspoon smoked paprika
1 teaspoon dried oregano
1 teaspoon ground cumin
kosher salt
juice from 1/2 lime & zest from 1 lime

Place a 3 quart saucepan over medium-high heat. Add 3 tablespoons coconut oil and a 2-3 kernels to the pot. Close the lid and when popcorn kernels start to pop, add the remaining kernels and put the lid back on the pot. Move pot back and forth on the stove and pop the popcorn until you start to hear the popping slow down. Put popcorn in a large bowl and set aside.

In a small saucepan melt remaining 3 tablespoons coconut oil over medium-high heat. Add the smoked paprika, oregano & cumin to the oil and let sit over heat for 1 minute. Stir in the juice of half a lime and quickly stir mixture onto the popcorn. Season with salt & sprinkle lime zest throughout the batch of popcorn.

**If you'd like to use microwave popcorn, use a flavorless variety. About two bags would work for this batch. If you're looking to make a spicy version, add a little cayenne to the mix. Oh! And if you don't have coconut oil, cook the popcorn in vegetable oil and use BUTTER for the topping.  Enjoy!***