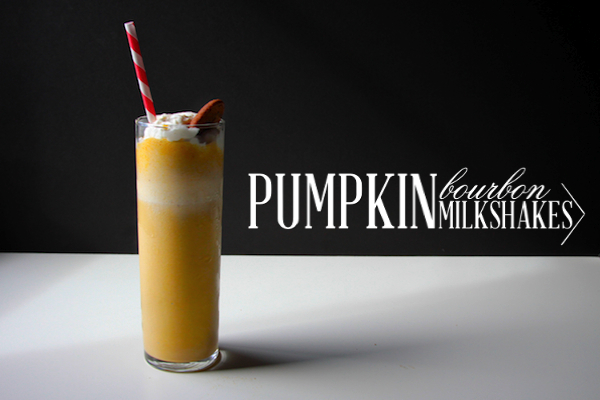 Apparently there's a rule that you're not supposed to try out a new recipe on company when you're entertaining. That means it's definitely not a good idea to do it when you're presenting a recipe in front of students.
Rules were made to be broken…or something.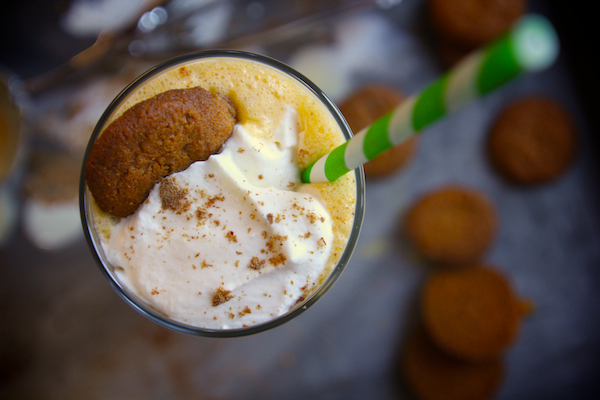 Case in point.
I made these Pumpkin Bourbon Milkshakes for the first time in front of two groups of 15 people when I taught a Food Styling Class with Joy a few weeks ago. THANK HEAVENS it all worked out.
When you pair vanilla ice cream, pumpkin puree, BOURBON, brown sugar and spices, what really could go wrong?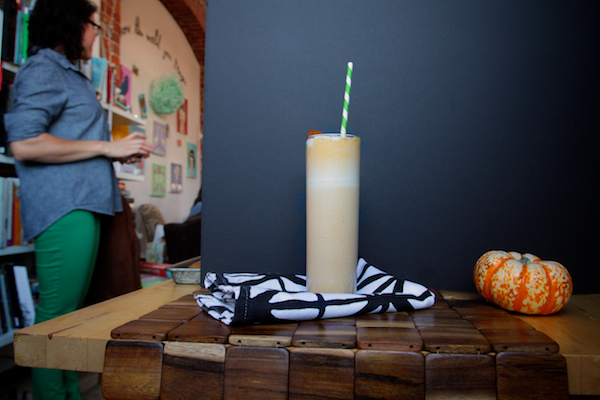 For starters, you could totally drop some ice cream on the floor and almost turn on the blender when you're not quite ready for it. You could also put an extra shot of bourbon in by accident. And you could show a group of eager students how messy you really are when it comes to working in the kitchen.
Yep. All of this totally happened… If anything, our students learned that I'm just a regular gal who happens to love both food and making messes in the kitchen.
And we're off!
Ingredient shot! This was me showing our students at our Food Styling Class how I set up an ingredient shot.
I'll tell you more about the class soon. I promise. I'm still putting away dishes from that class. Whew!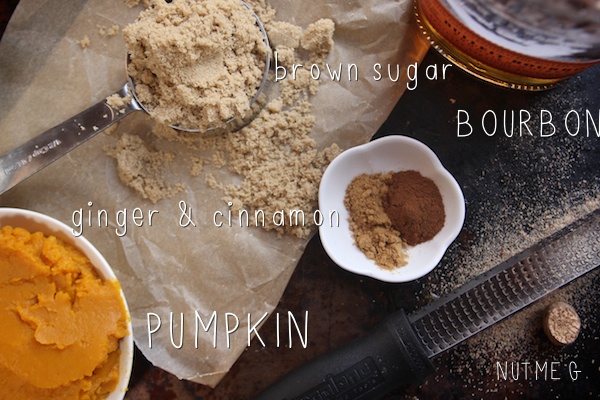 Oh! Ice cream. There's a bunch of it in this recipe. Details….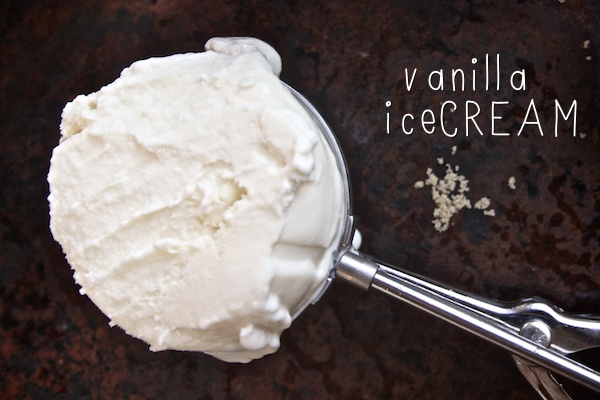 Here's an overview of me putting everything in the blender. You have no idea how good this smells.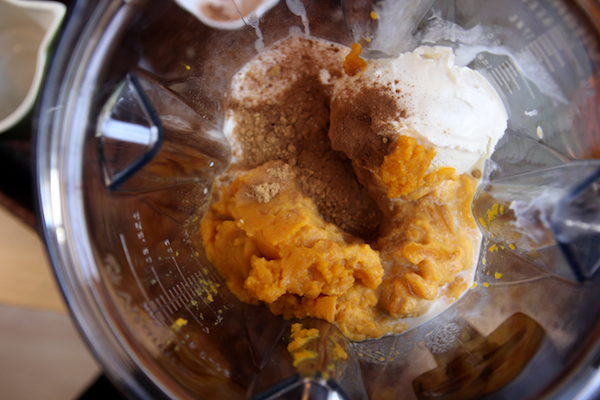 The bourbon in this recipe is totally optional. It sure gives the milkshake a boost, though.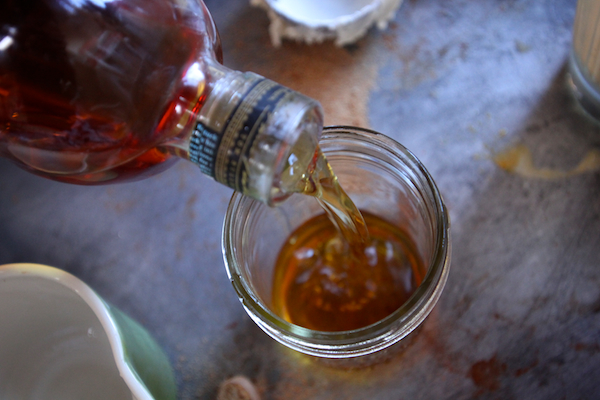 And here we have the milk. It wouldn't be a milkshake if there wasn't milk, right?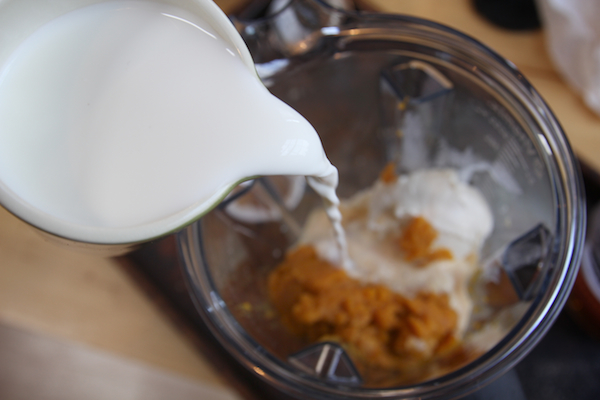 Blend it up. Pour it out. Blurry action shot. Just go with it!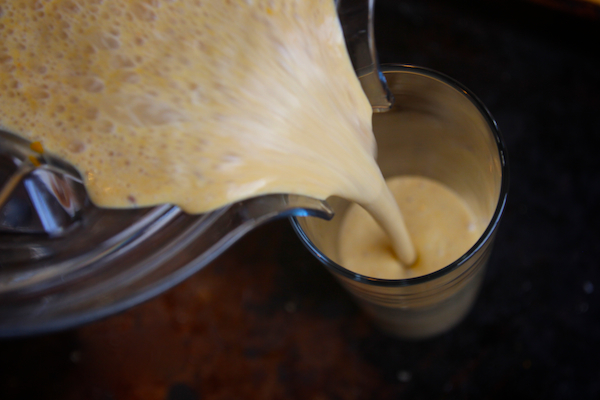 Whipped cream just magically appears. How convenient!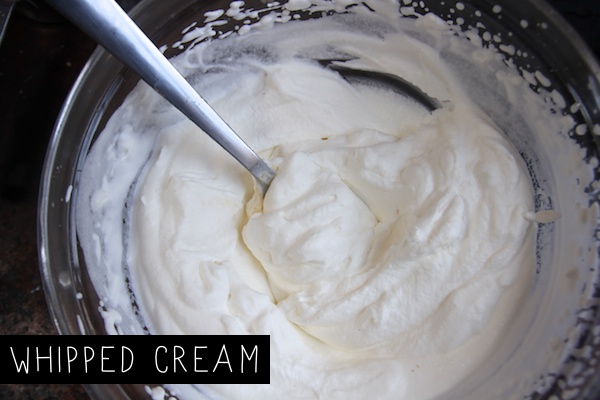 We get some fresh nutmeg grated for topping.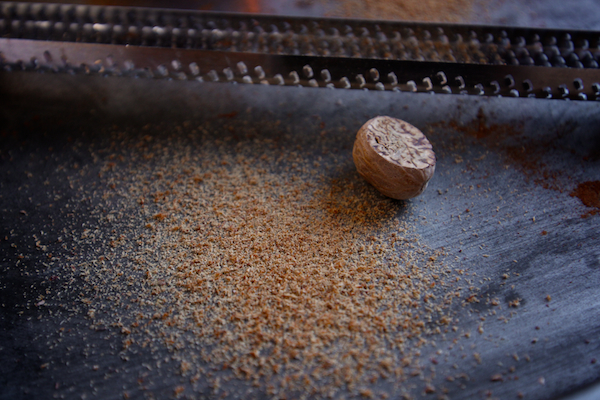 A dollop of whipped cream. A pinch of nutmeg. What are we missing?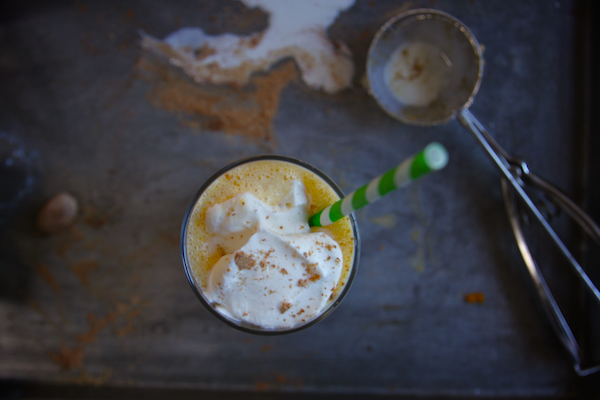 Gingersnaps! And a sun drenched table.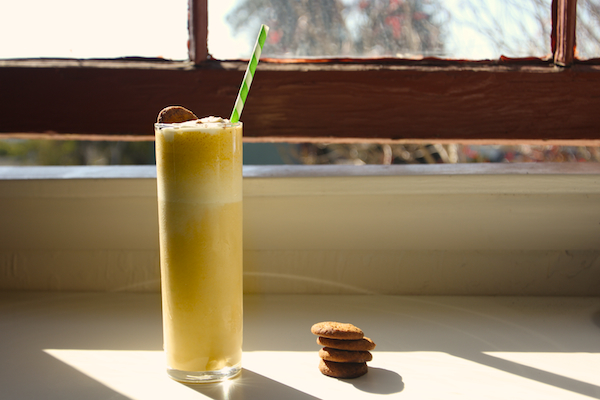 ENJOY!
Pumpkin Bourbon Milkshakes

serves 4
recipe adapted from Sunset Magazine

2 cartons (14 oz. each) vanilla ice cream, softened
1 cup canned pumpkin
1/2 cup milk
1/4 cup bourbon
1/4 cup packed light brown sugar
1/4 tsp. freshly ground nutmeg
1/4 teaspoon ground ginger
1/2 teaspoon cinnamon
sweetened whipped cream (optional)
gingersnaps for garnish

Whirl ice cream, pumpkin, milk, bourbon, sugar and spices in a blender until smooth. Pour milkshake into 4 tall glasses and top each with a dollop of whipped cream, a pinch of nutmeg and a gingersnap cookie. Serve with straws.