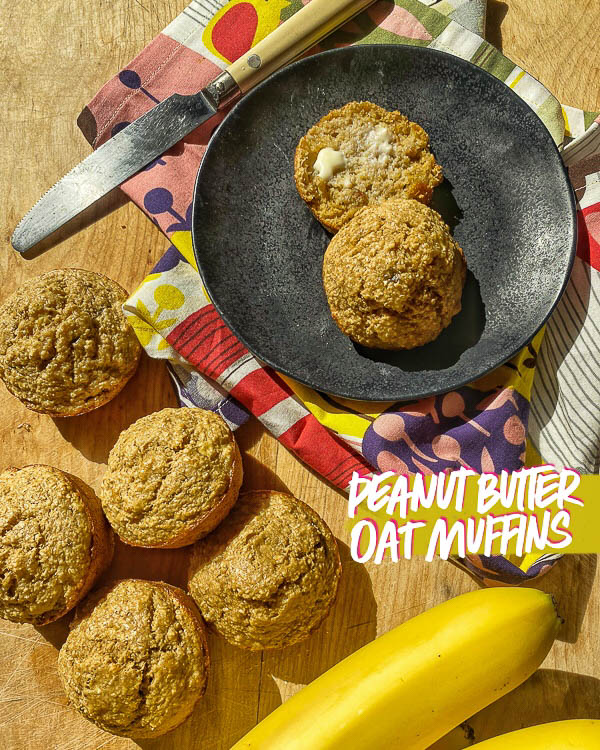 New recipe alert! Peanut Butter Oat Muffins
I haven't been eating bread since August (I'll tell you more about that later) and have been on a journey to find something for breakfast that satisfies my muffin/toast craving and here we are! Peanut Butter Oat Muffins- a recipe that uses oats as a flour base.
I saw this on Lifehacker last week, had all of the ingredients and I've made them twice since.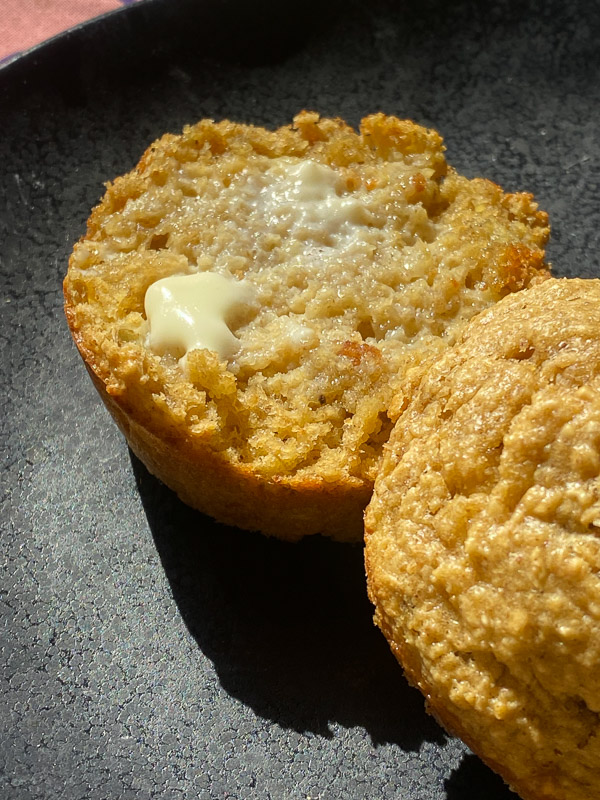 I've been enjoying them warm with a pad of butter sandwiched in the middle for breakfast.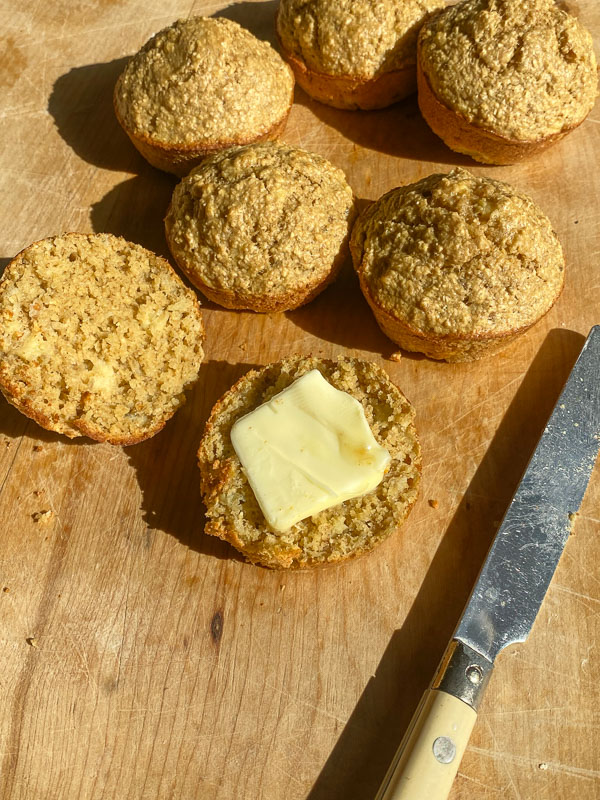 They're lightly sweet and have almost a cornbread texture and I'm super into them. It's like a cornbread/muffin/oatmeal hybrid. They've already made their way into meal prep.
That means I'm impressed.
Ingredients involved: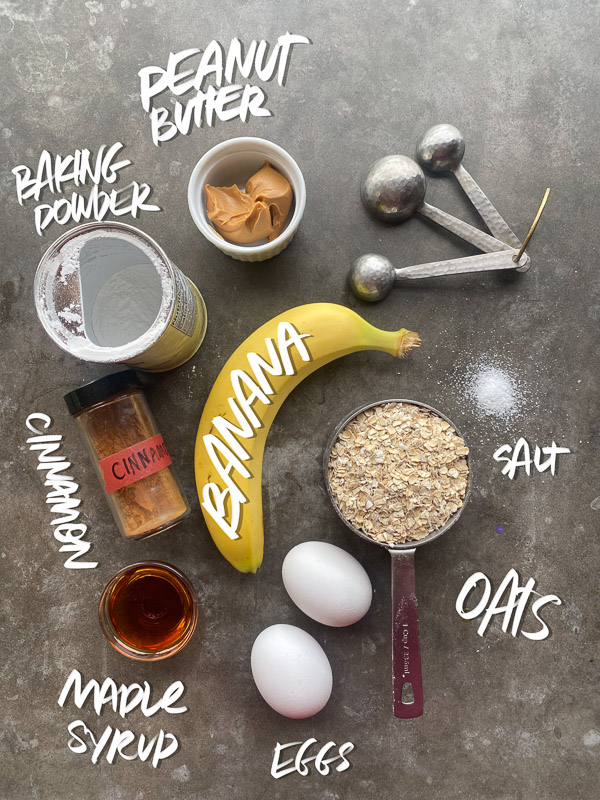 Pulse the oats in a mini food processor
. This is how fine I like them.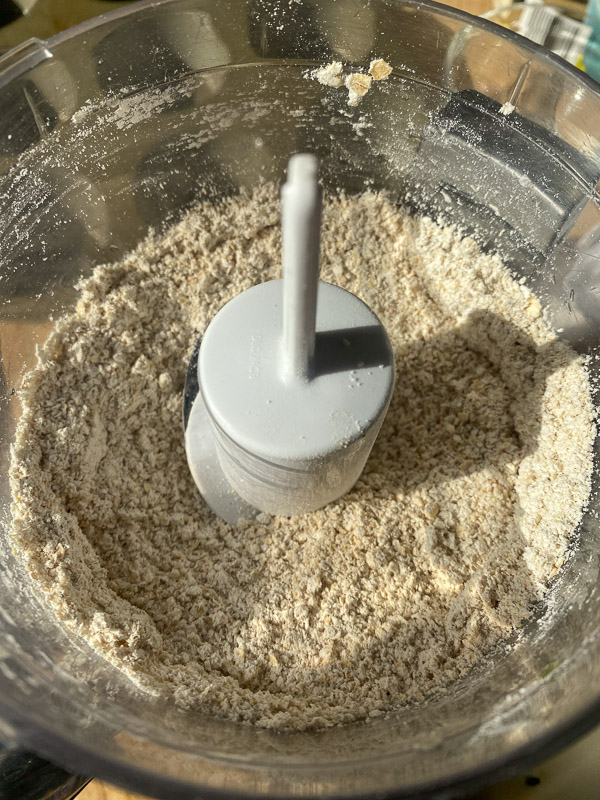 Take a whisk, mash the bananas, and mix up the eggs, peanut butter, and maple syrup.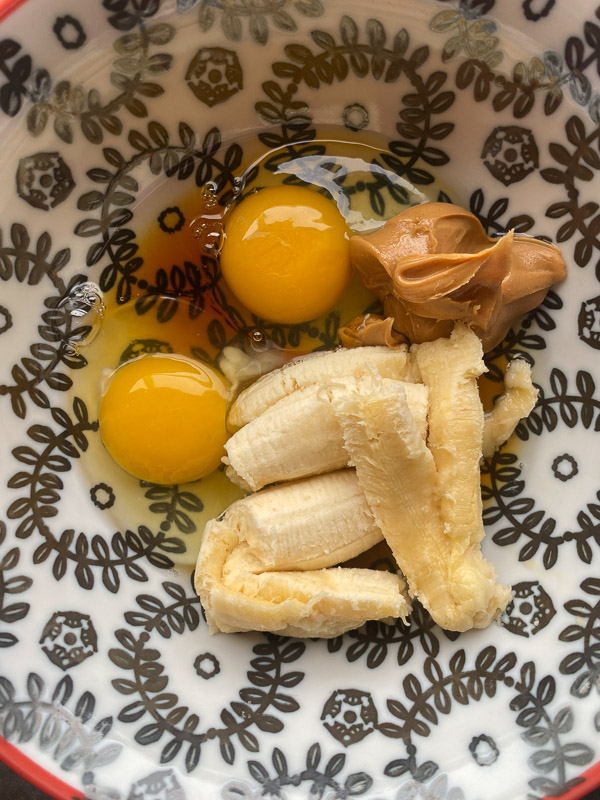 Oats, baking powder, and cinnamon meet the wet!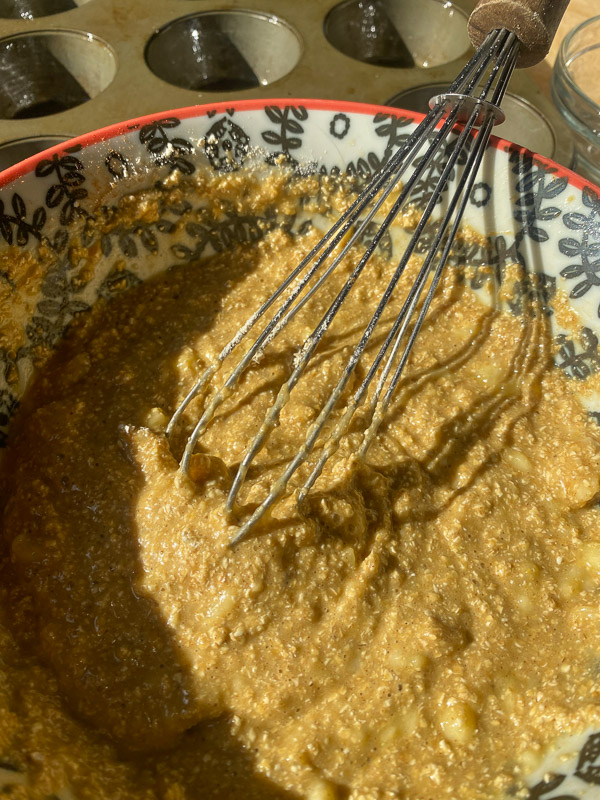 Use 6 muffins in a 12-muffin tin.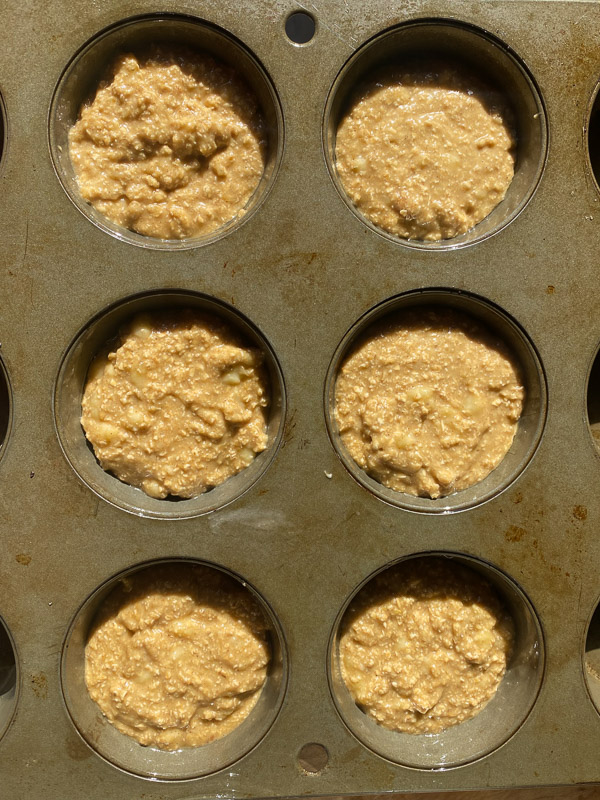 Baked up!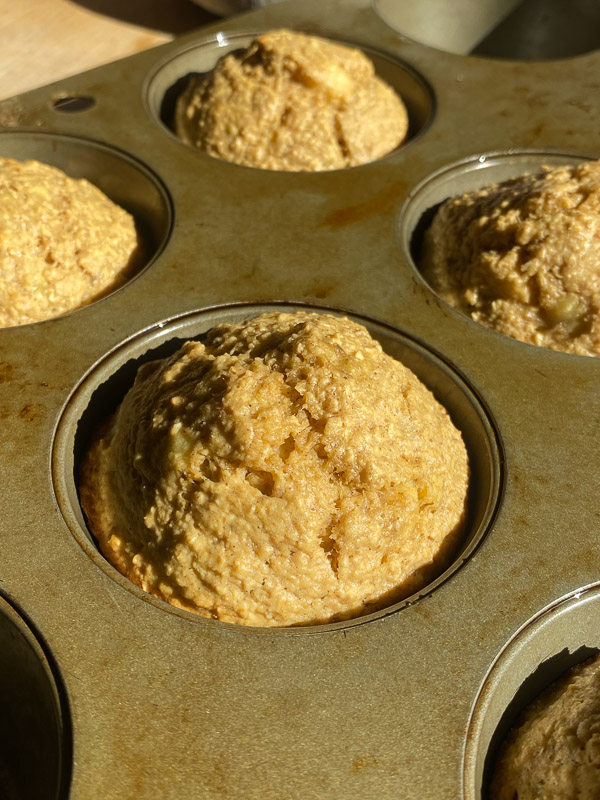 Lined up!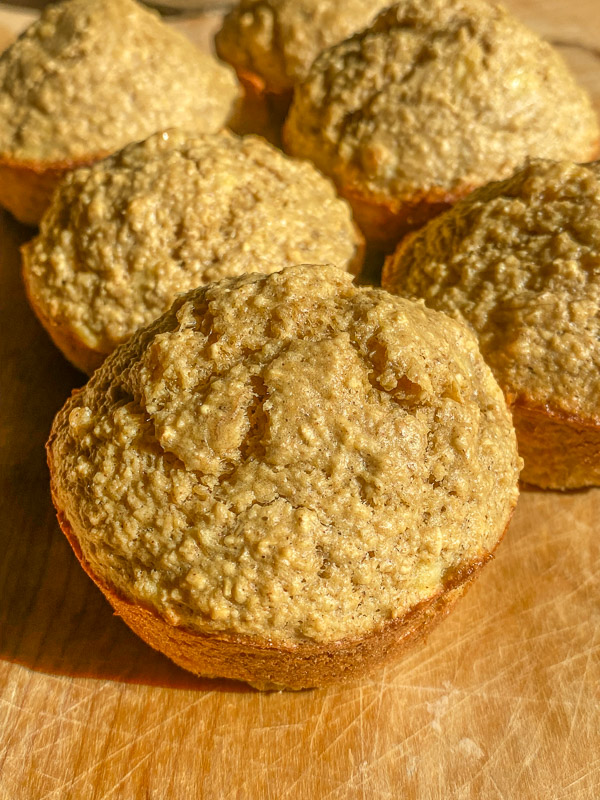 Cut in half and buttered up.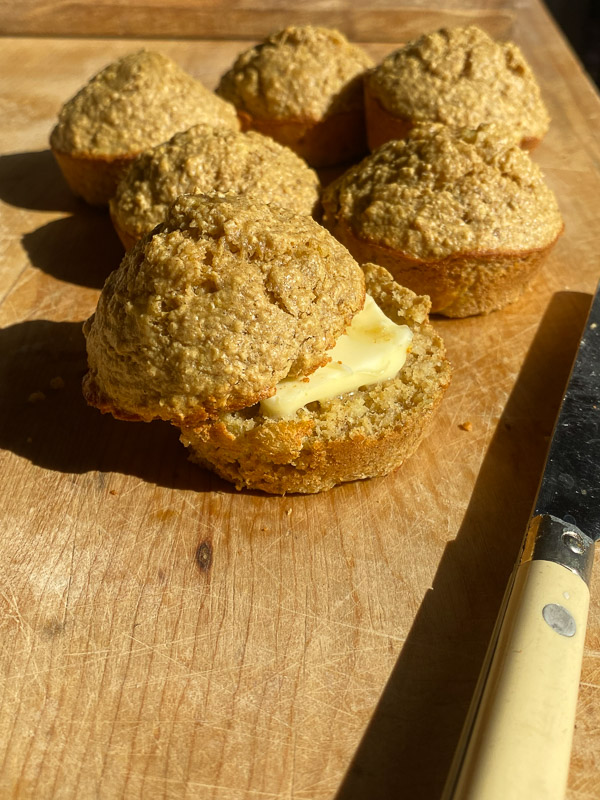 A really simple way to start the day with ingredients that I usually have in my fridge at all times.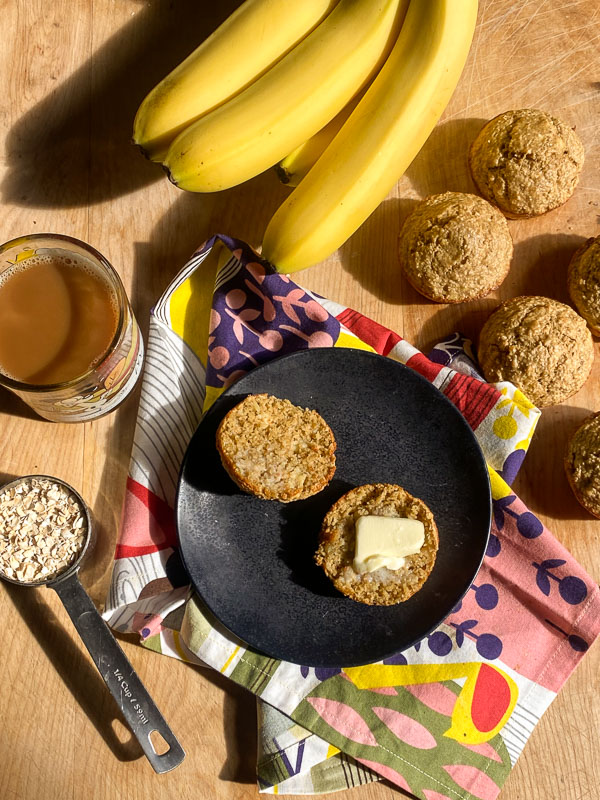 Hooray for that.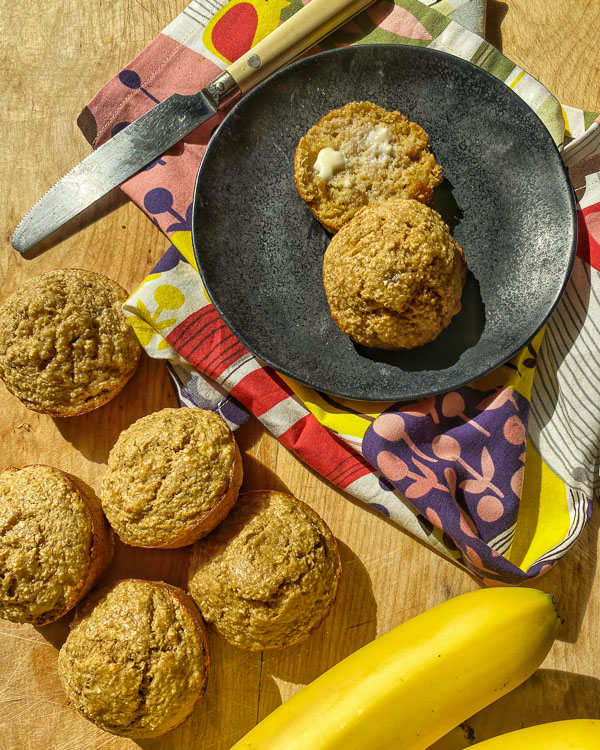 Peanut Butter Oat Muffins

recipe adapted from Lifehacker

makes 6

1 cup rolled oats
2 eggs
1 medium banana, mashed
2 tablespoons peanut butter
2 tablespoons maple syrup
1 teaspoon baking powder
1 teaspoon cinnamon
a pinch of kosher salt

Preheat the oven to 350F. Spray a muffin tin with cooking spray, and set aside.

Pulse oats in a mini food processor until coarsley ground and set aside. In a medium bowl mix eggs, banana, peanut butter, and maple syrup until well combined. Stir in ground oats, baking powder, cinnamon, and salt and stir until well incorporated. Pour the batter into the prepared muffin tin and bake for 15-18 minutes.