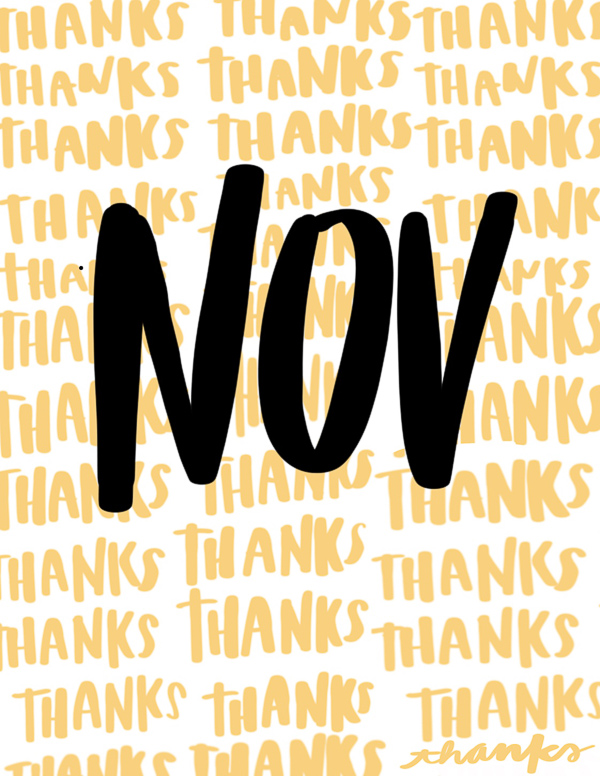 Currently November 2018
November is over! November was a tough one. November marked the year anniversary of my Mom's death. I really cannot believe that it's been a year since I talked to her. The first year of grief and the transition of being the only female in my family has made it a very confusing year for me. I think I'll write a whole post about it someday.  My brain is in holiday mode as I type this in December. Oof.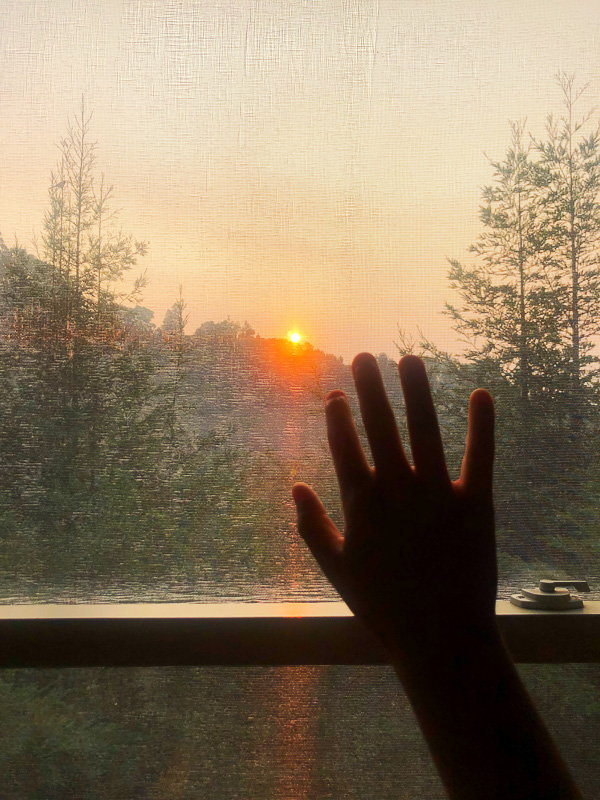 November was also weird because we had fires here in California and we were stuck indoors for a week. School was canceled because of it!  Cooper had a long Thanksgiving break. We had Thanksgiving at my parent's house.  My dad's ladyfriend joined us and it made what would have been a sad day nice and different.  It's crazy how much can happen in a year. November brought some adventures though!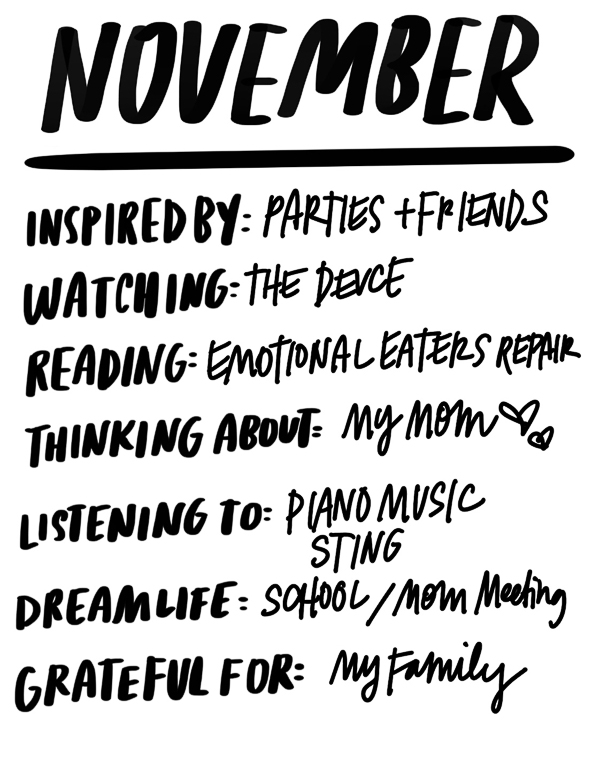 Inspired By: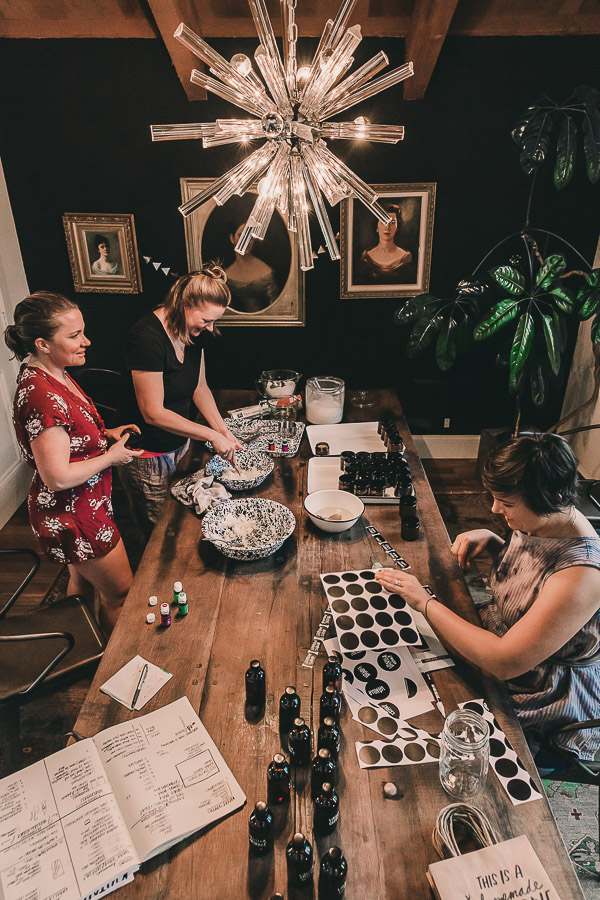 This month I had a Homemade Holiday Gift Party at my house. It reminded me that I love opening up my house to friends. I really like when my dining room table gets to be put to good use. MORE OF THIS PLEASE.
I went on an adventure down the coast with my friend Larkin!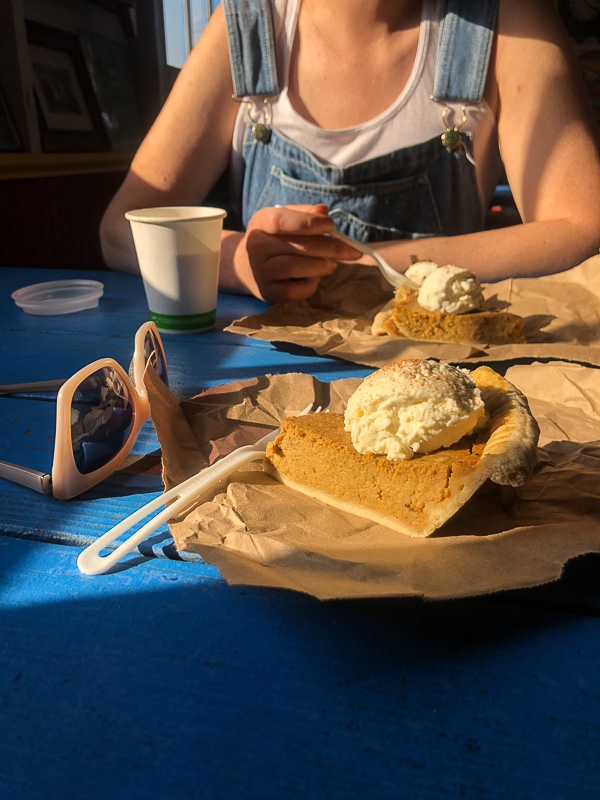 And we went to Big Sur during Thanksgiving break. That was fun!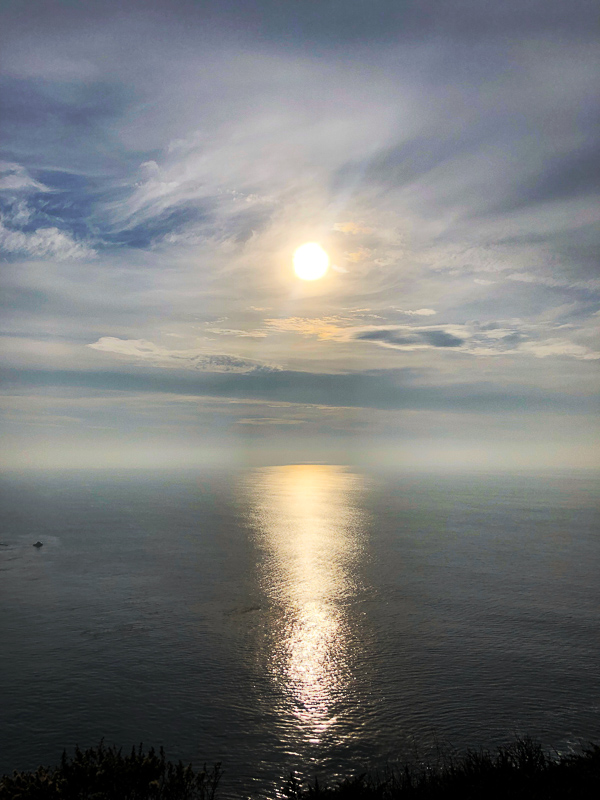 It was so nice to be able to get outside after we had been stuck indoors for a week because of the smoke.
Watching:
At nights we've been watching the HBO series- The Deuce. It's heavy! I really love seeing the styling and costuming. The storyline is pretty good. Sometimes I forget that James Franco plays two characters. I love Maggie Gyllenhaal.
Reading:
I've been reading the book The Emotional Eater's Repair Manual off and on this month.  I'm starting to put the pieces together of my relationship with food and how my childhood shaped a lot of bad habits and coping mechanisms. Food is an easy way to numb feelings.  When I identify how I am feeling and slow myself down to process it, I can prevent myself from eating my feelings. I can find better ways of dealing with the feelings, one day at a time.
Thinking About:
This was the anniversary month of my Mom's death so I've been in introspective mode about that.  Some days it feels like yesterday. Other days it feels like forever. There are so many things I wish I could ask her. It's especially hard when I am at the doctor's office and they ask me questions only my Mom would know. No one knows all my family history like my Mom did.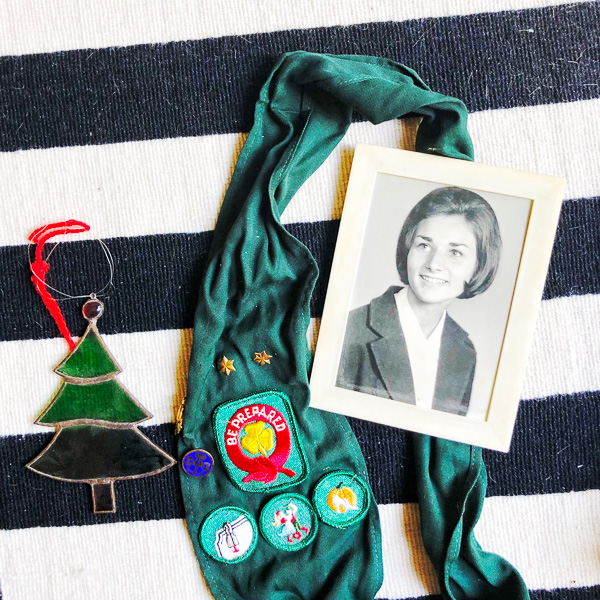 Listening To:
It's more like, what have you been making your Alexa play for you this past month? Mostly piano music. Some Aimee Mann. For a good few weeks, I was listening to some of my Mom's favorite musicians and bands which include Sting, The Police, Fleetwood Mac, and The Carpenters.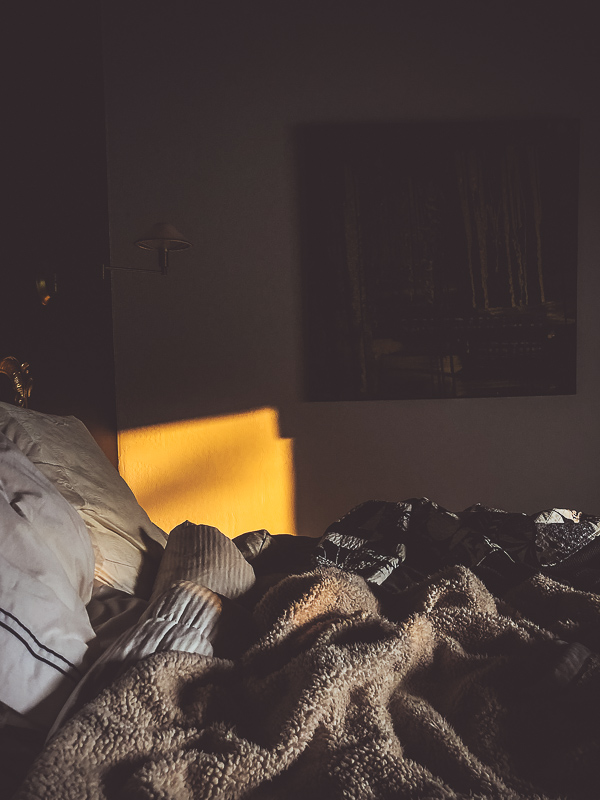 Dream Life:
I don't remember much of my dreams lately. I know that I've been sleeping HARD and solidly.
I'm grateful for not waking up much in the middle of the night. Only waking up cuz I can feel a cat sleeping on me and I need to shift.
Eating/Drinking:
Here's what I ate/drank this month that was noteworthy.
Homemade Holiday Gift Party with scrubs, candy cane vodka, and vanilla.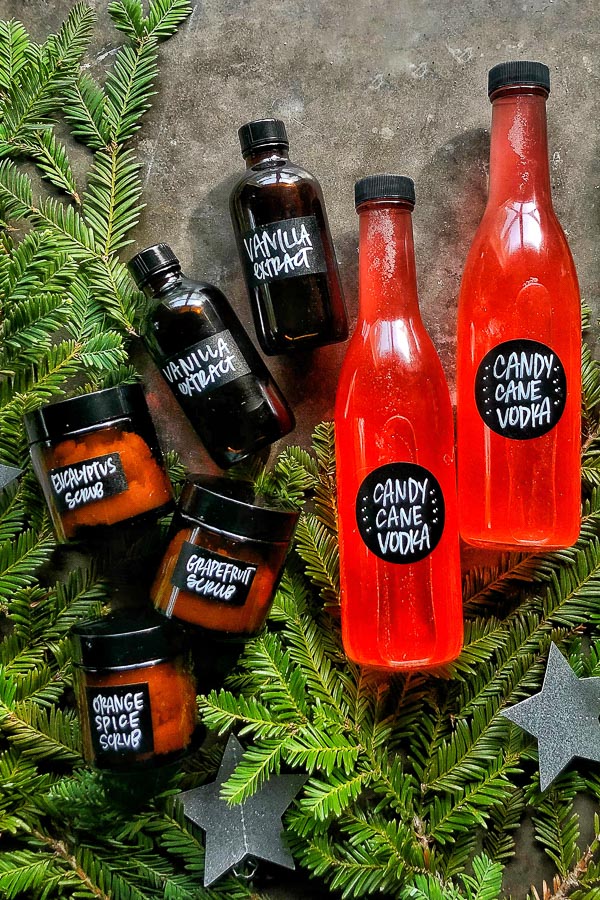 I brought fancy ramen back into the mix.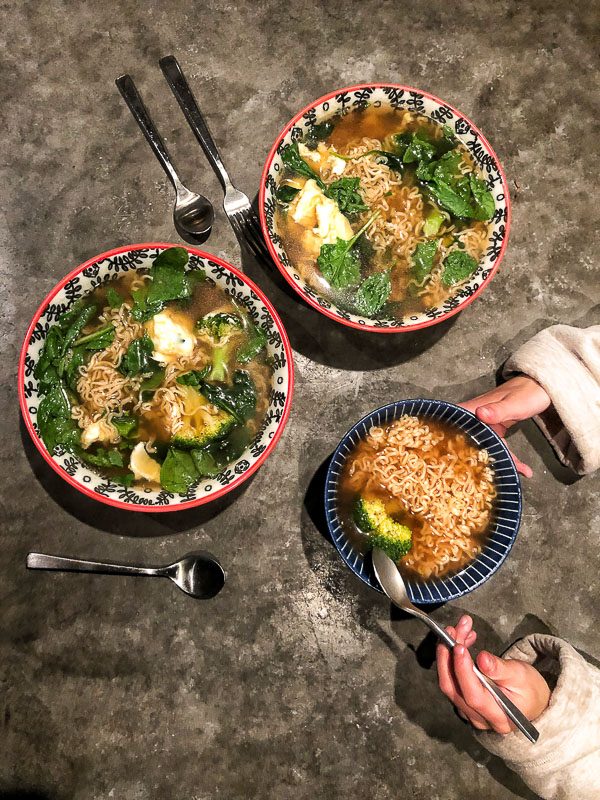 I forgot about how much I loved these Oatmeal Raisin Cookies when I made them for school.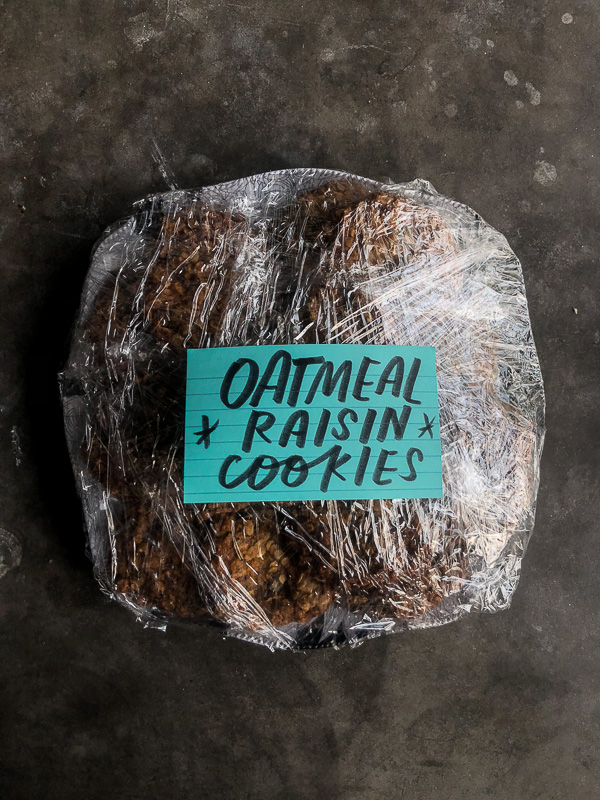 Falafel salad and pita chips at Falafel's Drive-In made me super happy.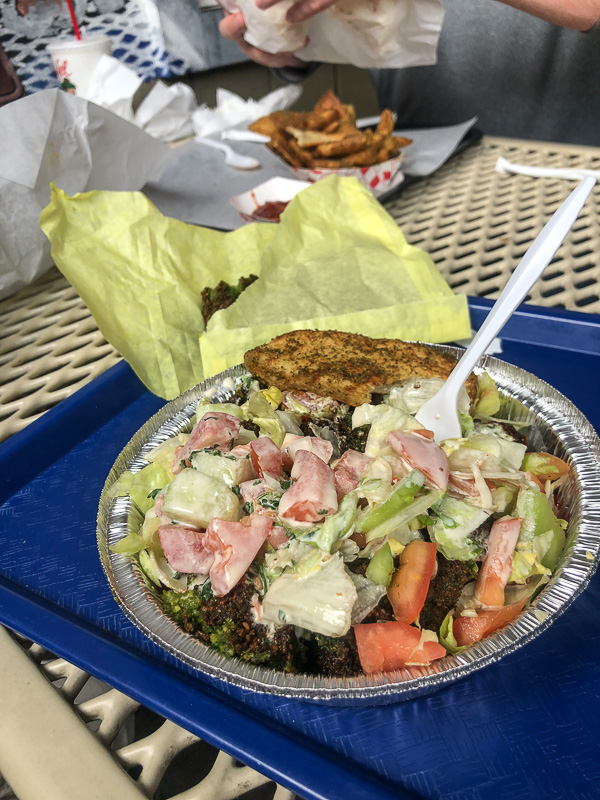 Tea is my favorite thing this month. It's been a really good reset when I'm in need of one.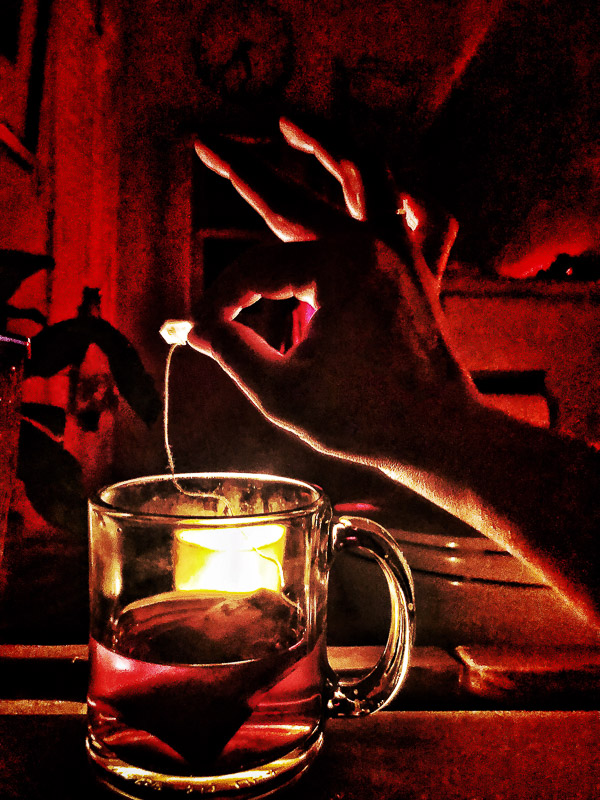 I started making Hippy Banana Bread into Muffins this month! Takes 18-20 mins in the oven.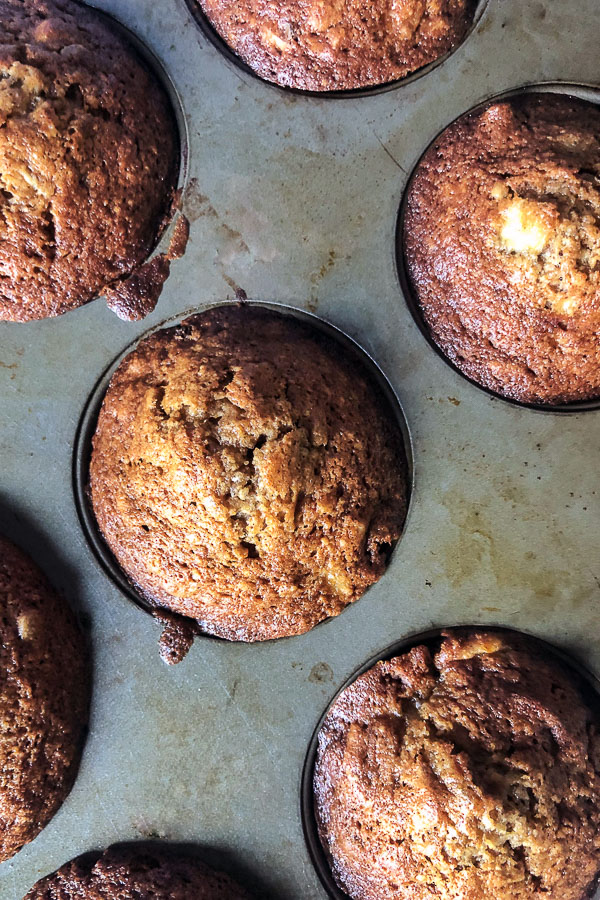 Thanksgiving dinner looked like this.
I cooked everything (including a pie!) and my dad's ladyfriend made a beet salad.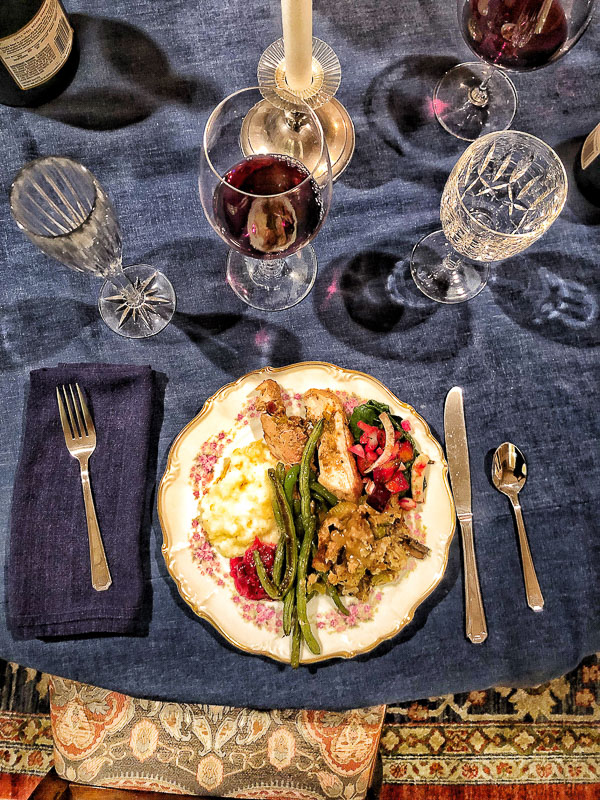 I made Homemade Candied Ginger for homemade gifts!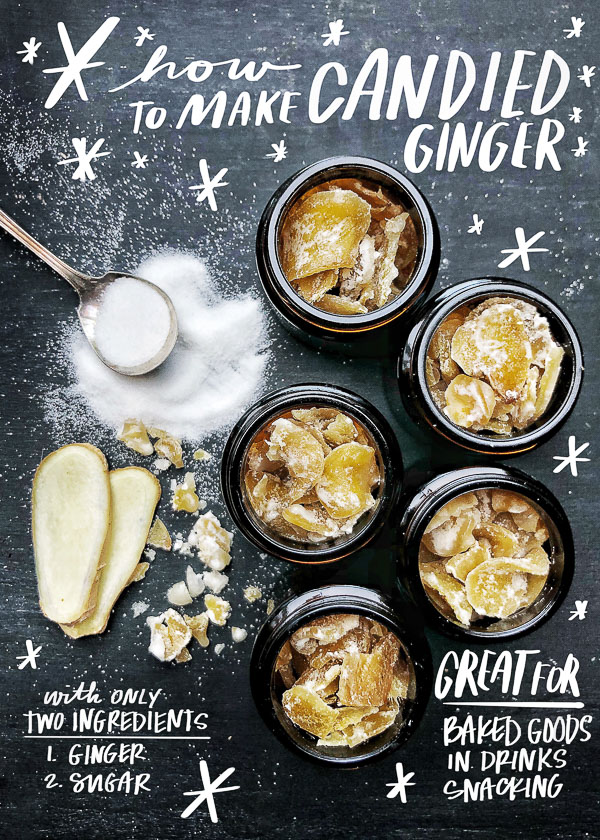 Carrot Ginger Bread for the win!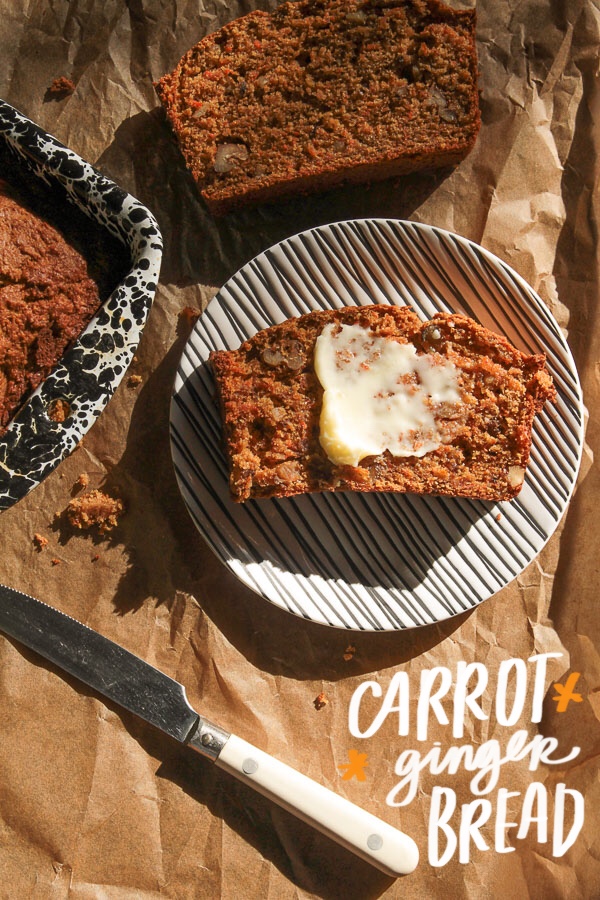 I'm still thinking about the almond croissant from Big Sur Bakery.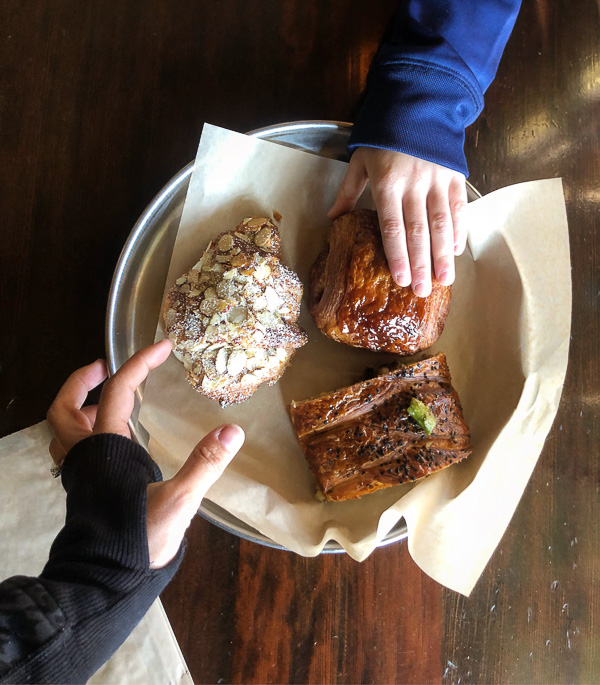 Been enjoying my favorite tuna salad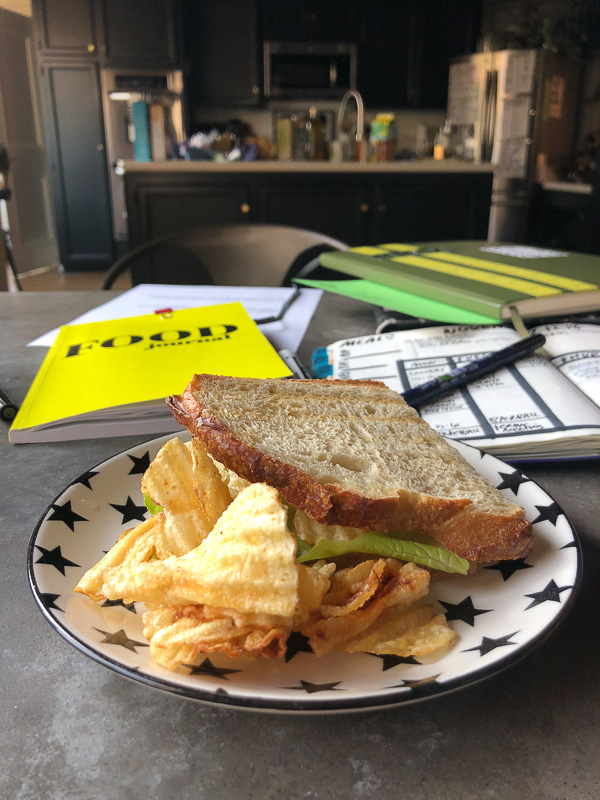 Lemon Ginger Elixir helped my throat during the fires.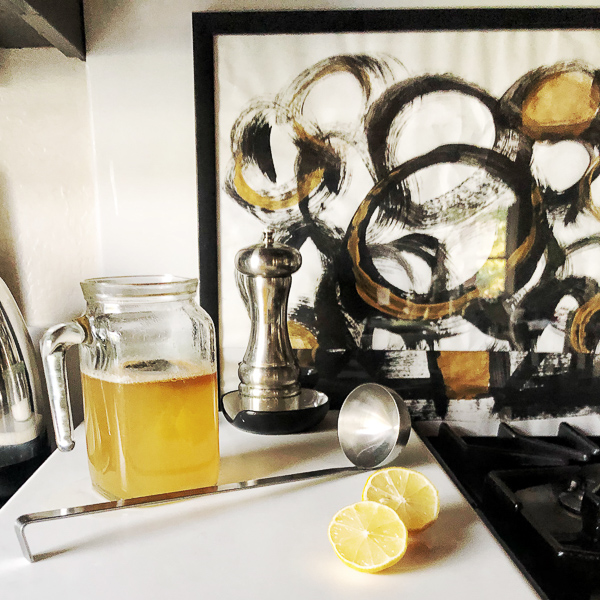 Self Portrait for November: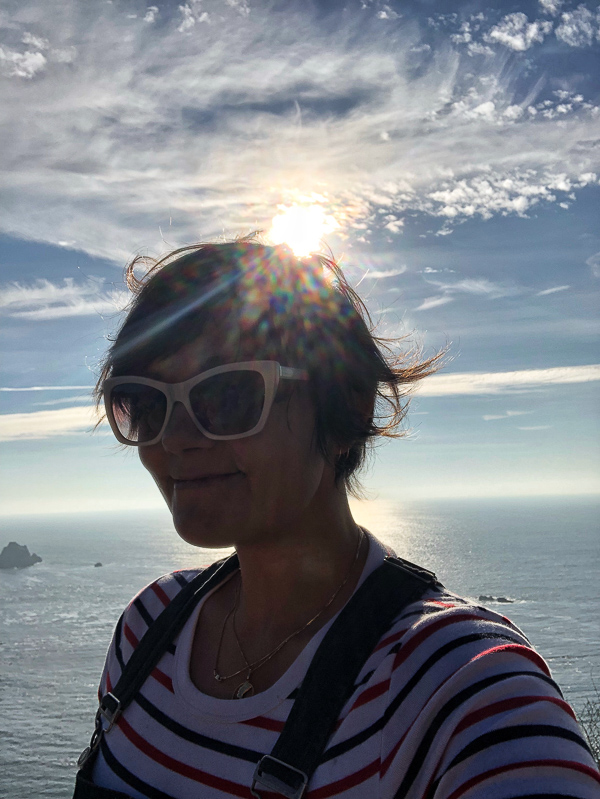 Goodbye, November. Hello, December. We're in you already and WHOA you are hectic.
How was your November? Anything you're looking forward to in December?