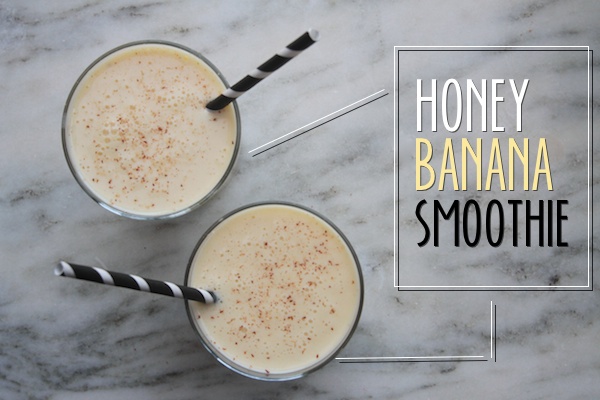 I'm always trying to add MORE and MORE stuff into my smoothies. Kale, spinach, protein powder, flaxseed oil, chia seeds–YOU NAME IT. And while that's all good, sometimes I just want something simple and uncomplicated. Sometimes I just want to make a smoothie that isn't trying to deceive anyone (ahem, COOPER).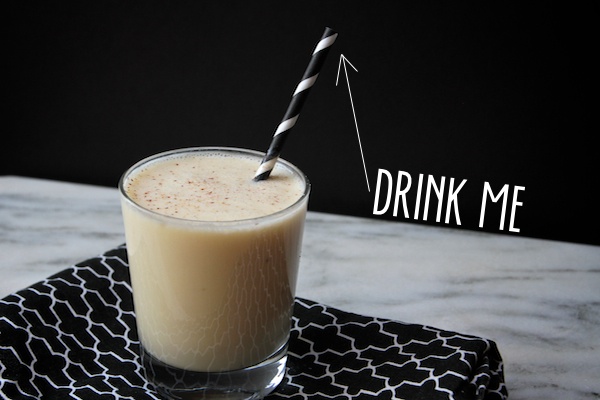 I want something that reminds me of my childhood– when my dad used to make us smoothies called Orange Cows (just orange juice, malt powder & milk). And here it is, grown up a bit because Greek Yogurt was never a thing when I was young.
And when all is said and done, go ahead and put some flaxmeal, oats, cocoa nibs, kale and whey powder up in this smoothie. It's your life! But if you want to reboot your smoothie sensibilities, I feel it's always best to go back to your roots!
And we're off!
Simple ingredients with a cool addition-NUTMEG!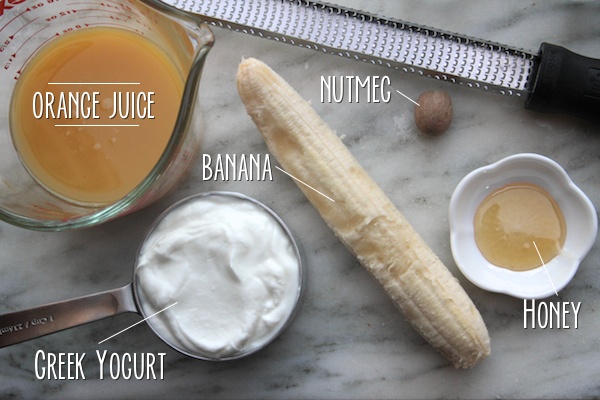 It all goes in the blender. Bananas have their last word.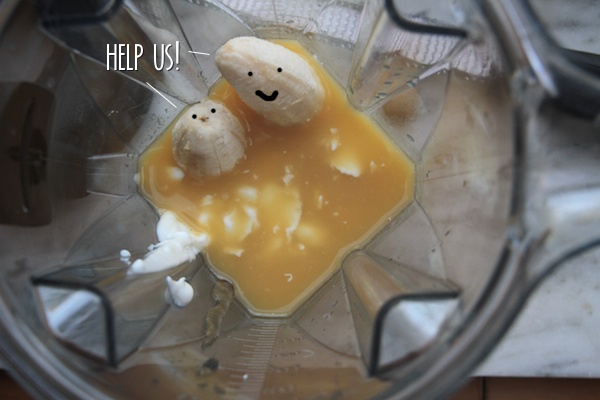 Blend until it's a bubble party up in there.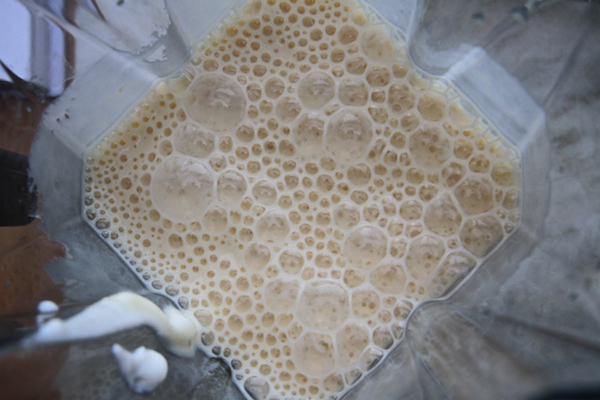 Pour into glasses.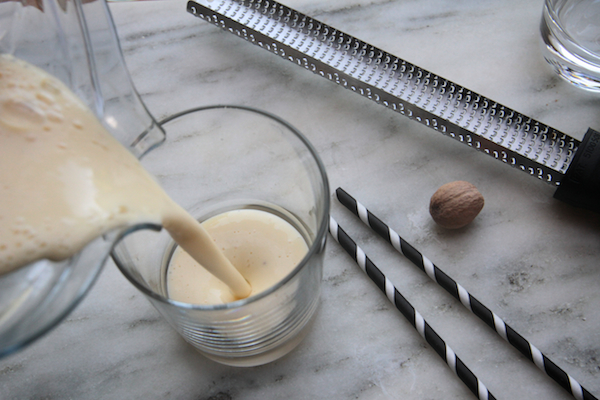 Fresh nutmeg goes on top.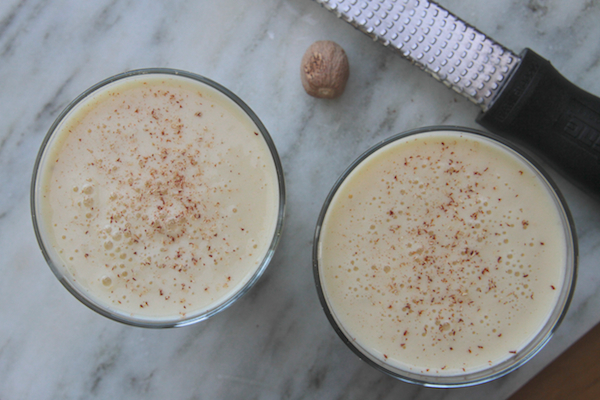 Put a straw in it.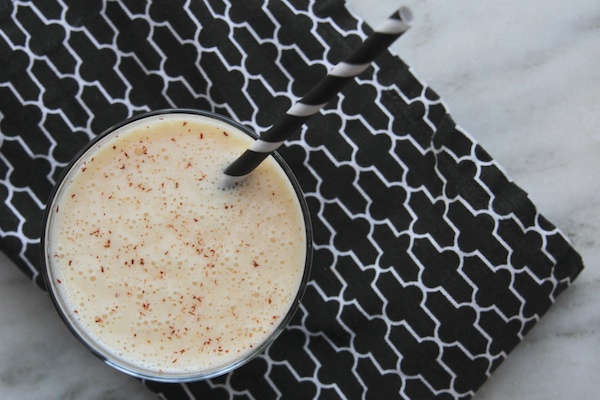 Orange you excited to try this?

Honey-Banana Smoothie

makes 2

recipe adapted from Home Made Winter

1 cup plain non-fat Greek yogurt
1 banana
1 cup orange juice
1 teaspoon honey
pinch of freshly grated nutmeg

Mix the yogurt, bananas, orange juice, and honey in a blender until foamy. Pour immediately into two glasses. Garnish with nutmeg.