Here's what this past week looked like:
THIS. And then my phone battery died.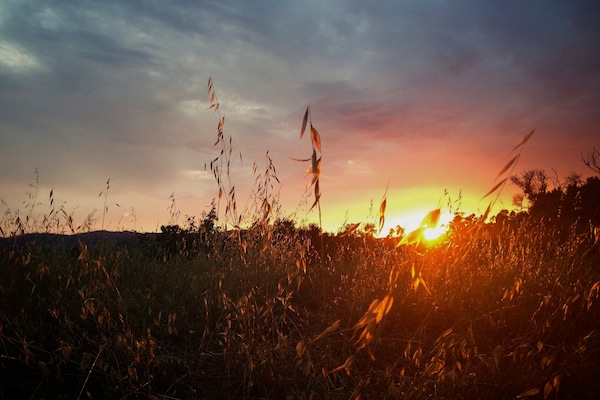 Still walking/jogging. My Fitbit  is keeping me SUPER motivated. I think I'm at the point where walking is becoming a habit and I am SUPER THRILLED.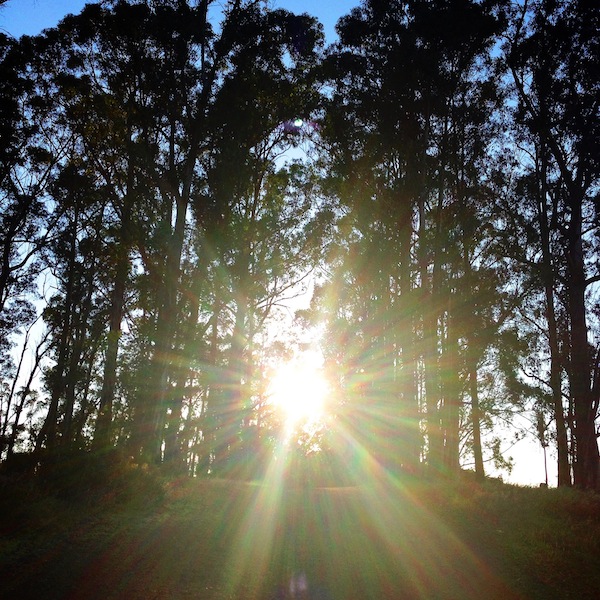 Cleaning the house before company arrives.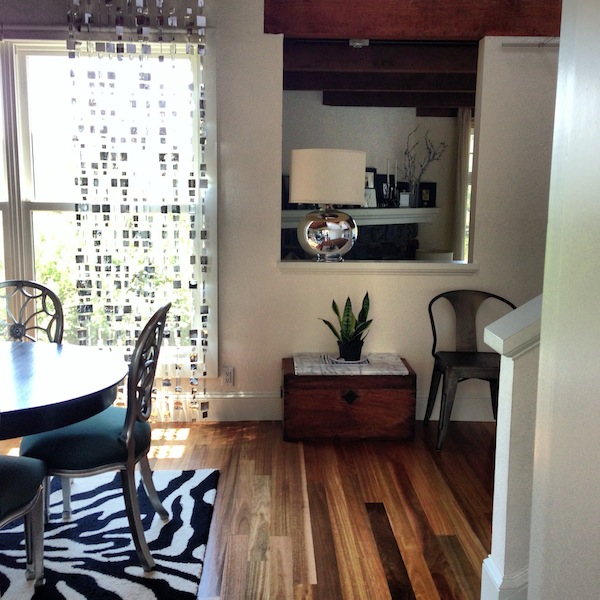 I set up a little area next to Cooper's side of the kitchen table. We go through a few "sight words" everyday.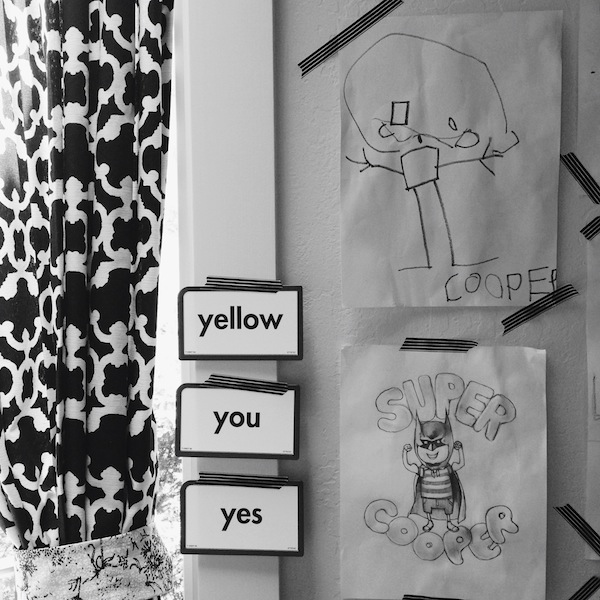 YOU GUYS. I'M OBSESSED. It tastes a lot like my Lemon Blueberry Ice Cream Sandwich recipe.
But you don't have to make an ice cream sandwich and it's yogurt!
Breakfast for Casey. Fried egg over my super loose interpretation of Spanish rice. Side of corn tortilla.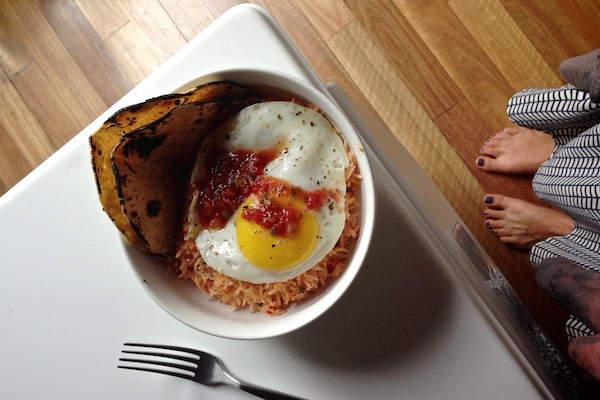 I had the breakfast tacos.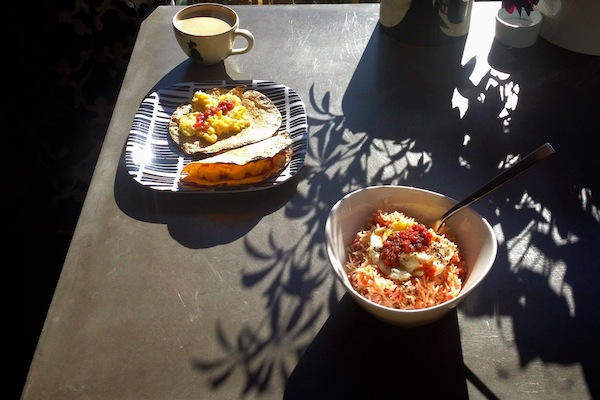 Getting froyo. Making silly faces while waiting for Casey. Look at those green eyeballs.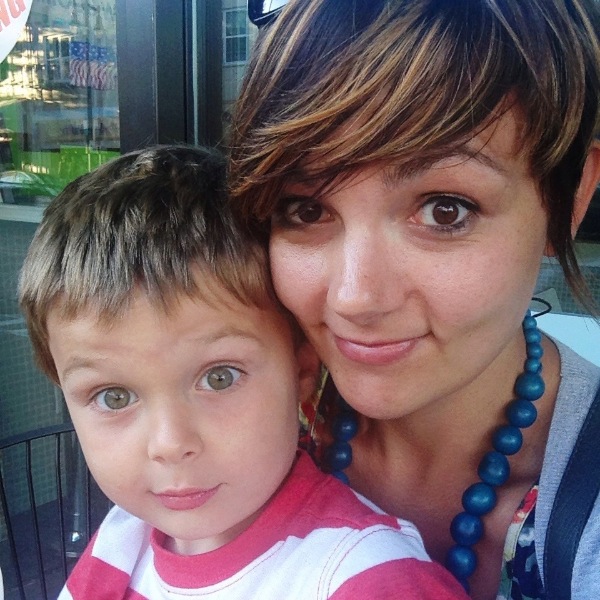 I love ferns.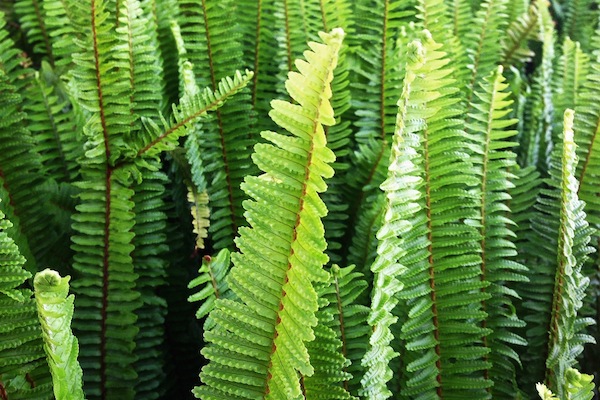 A beautiful spill.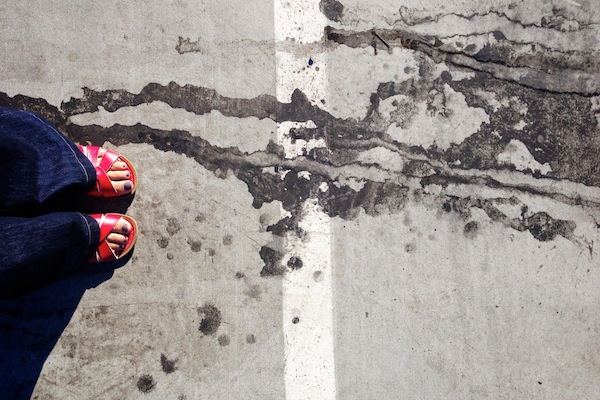 Sometimes my head is lined up with something on my laptop. Today it's cucumbers in a blender inside my head.
Which reminds me…I need to clean my screen.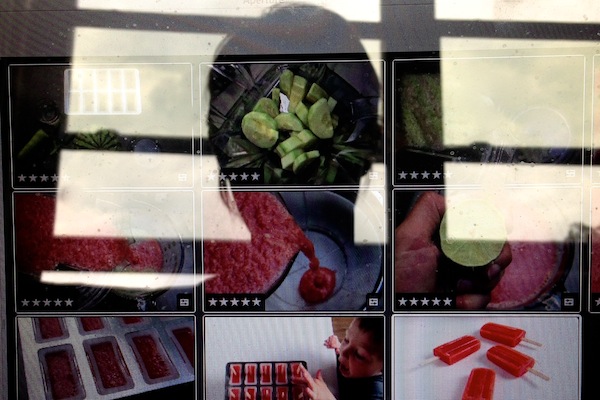 I really liked working on these Cucumber Watermelon Popsicles. I think it's important to step out of the box creatively. And I've been in a BLACK background box for awhile.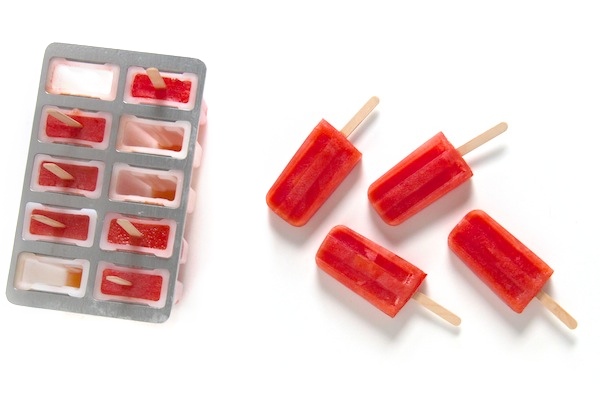 I find it impossible to resist pressing doorbells. I wonder where my son gets it…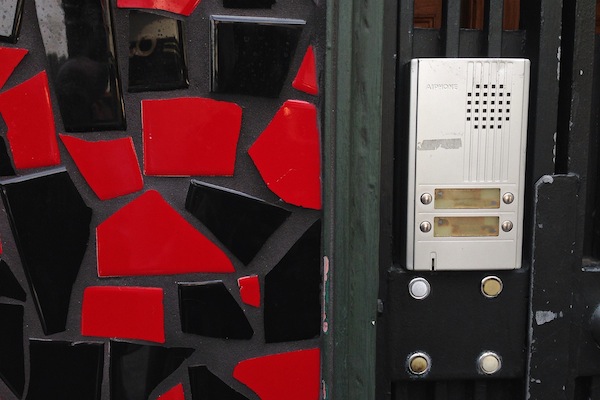 Chair orgy.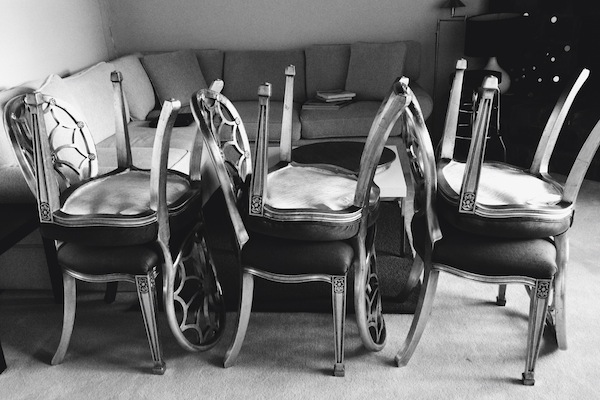 Orange socks & the marriage of milk + egg.
Making this Blueberry Pudding Cake for my dad's birthday. The entire cake was gone between 4 people…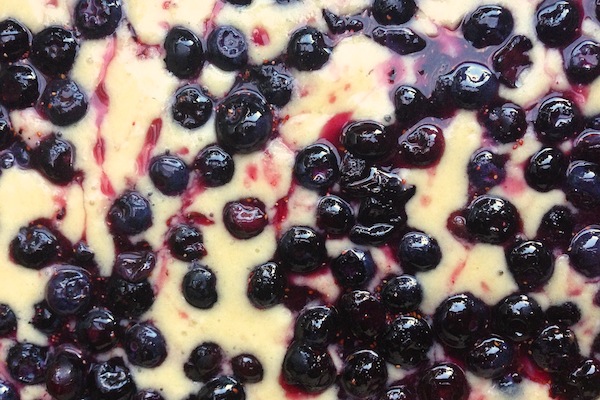 My cousin Elaine brought me flowers….that matched my decor!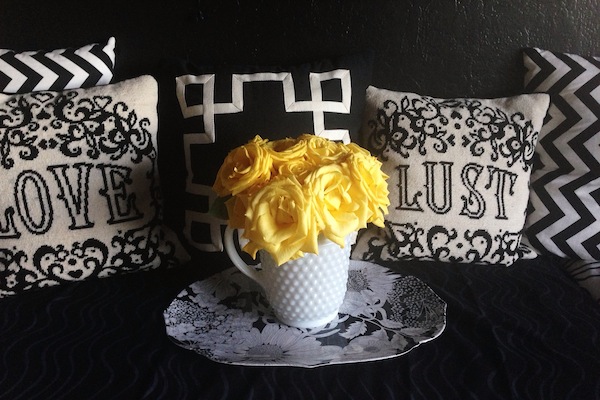 Yes! I put popcorn out as an appetizer. I am obsessed. Get ready for an epic popcorn recipe soon.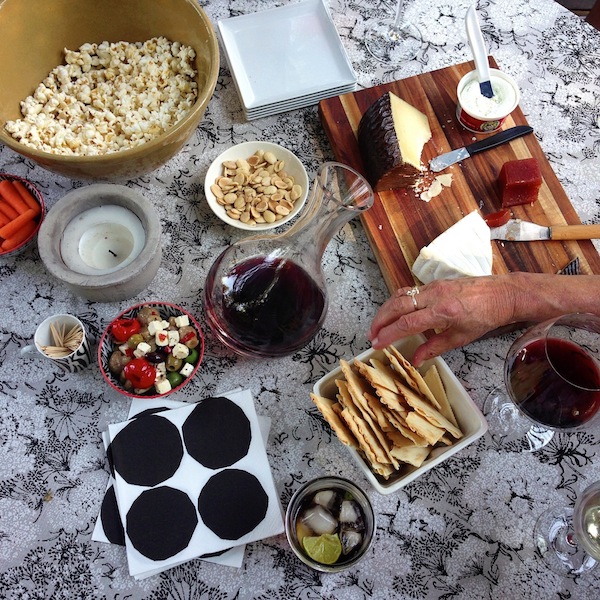 Grilled steak, zucchini, a corn saute thing kinda like this one but with mint & basil, tomato bruschetta. DINNER!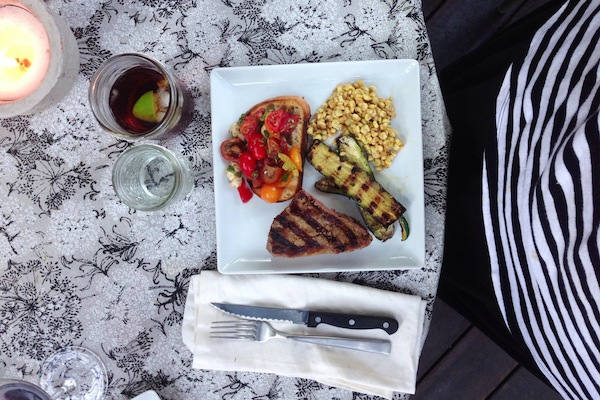 This is the sign you see a lot in the Bay Area. Also ORANGE SOCKS.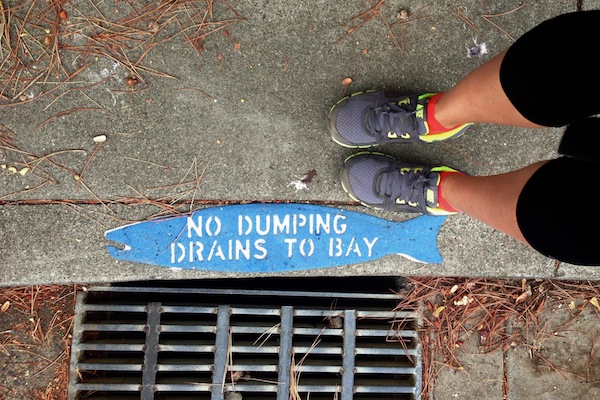 This boy loves to people watch.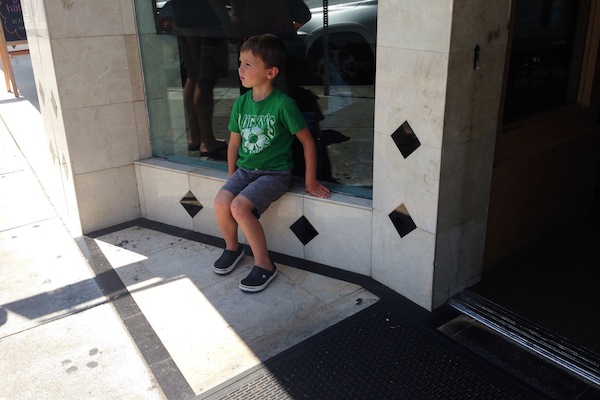 Sitting in traffic in SF and a bird flies by.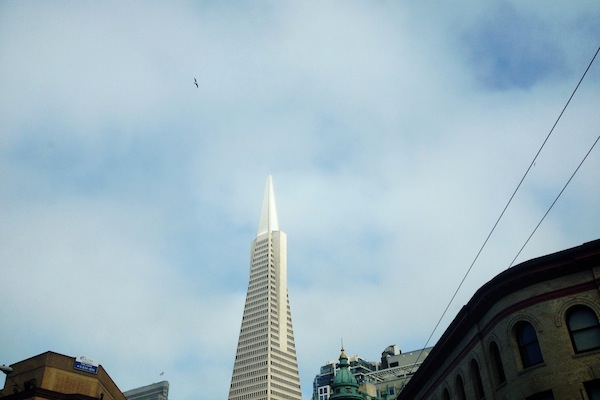 I wonder what their clothes smell after they've been out all day.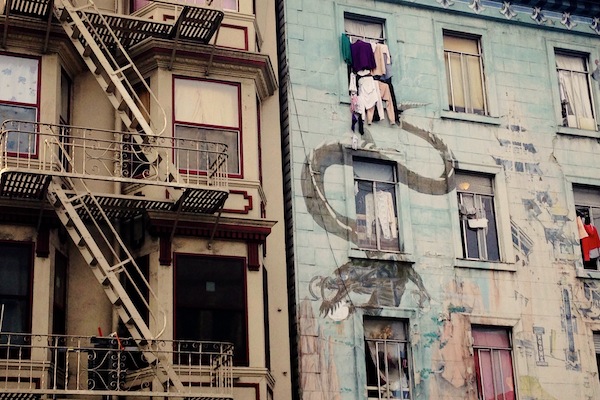 My dad worked in this building. I used to love the deli sandwiches next door. I'd get a hot pastrami with mustard.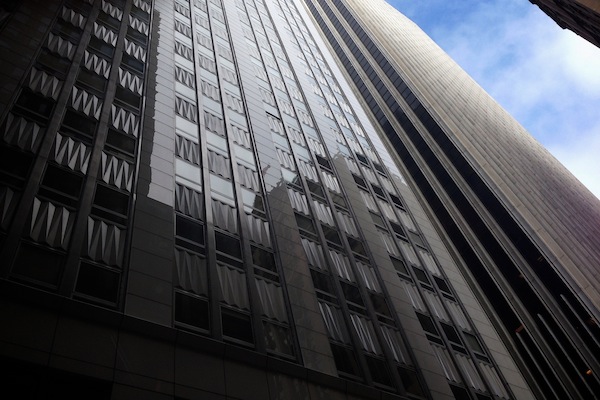 When I wear yellow, I notice yellow.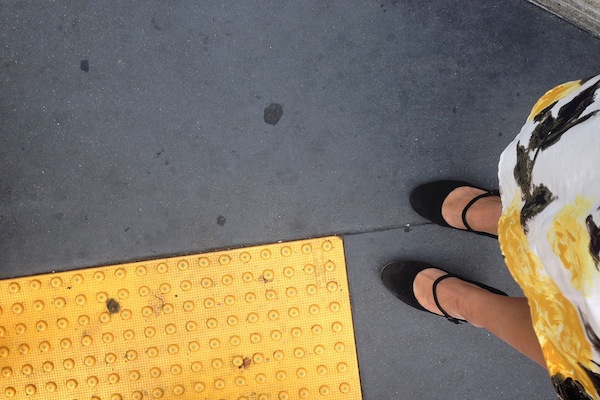 The view on the top of the Marriott Marquis in San Francisco!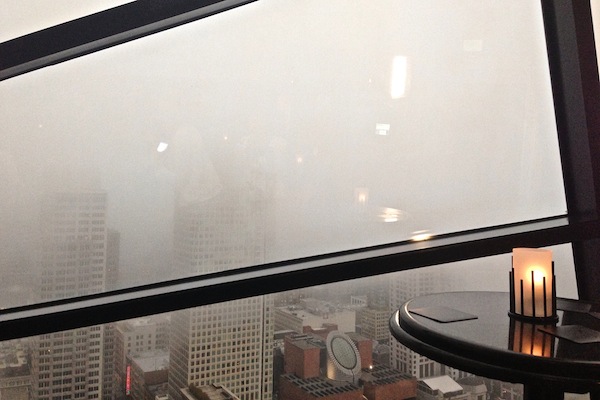 Thank you for inviting me to your event, Matt!  #travelbrilliantly  #houswives #ineedtowatchatlanta #andmaybejersey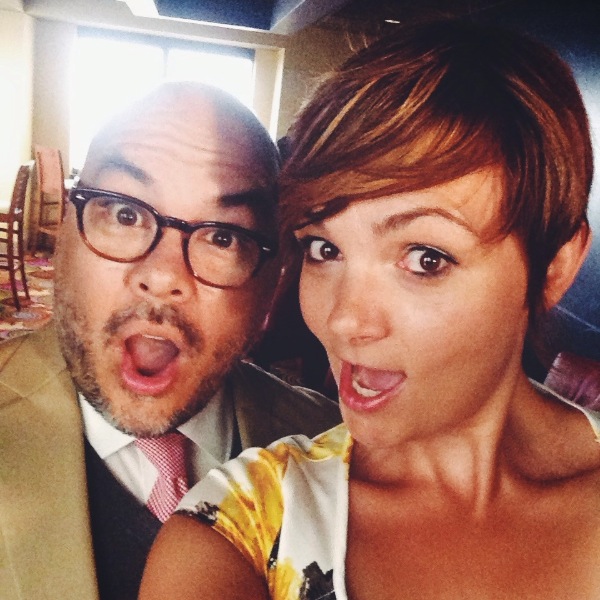 Waiting in line with my dad & my niece.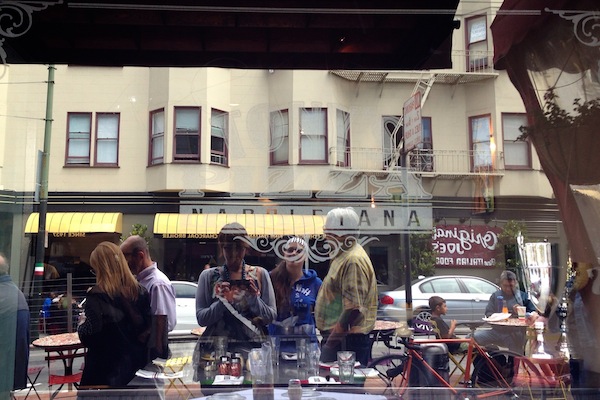 We had a special lunch at Tony's. I totally have my dad's hands. (these are his)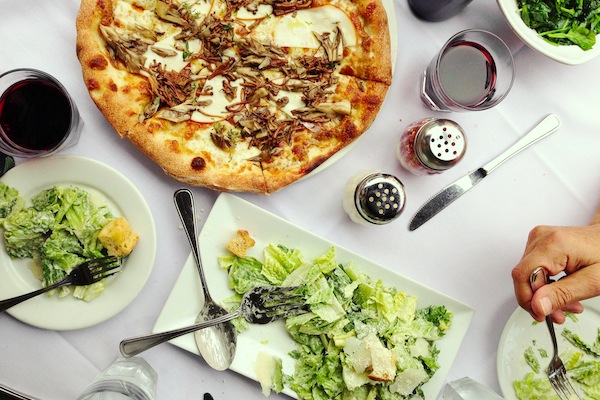 Cooper met (sweet) Caroline this week!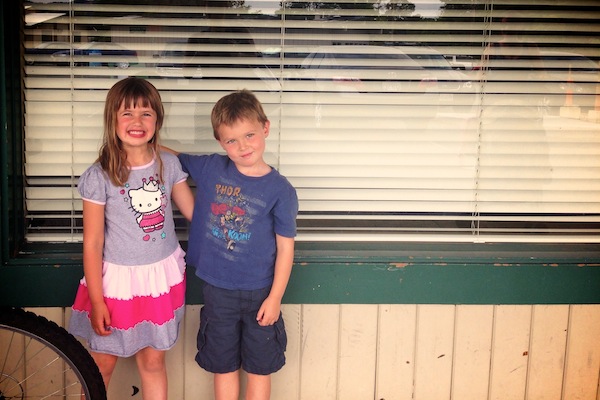 They HIT IT OFF.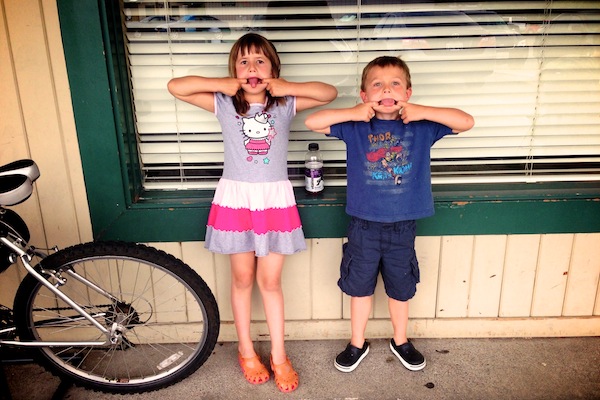 Thankful for this.
And for feeling the sun behind me.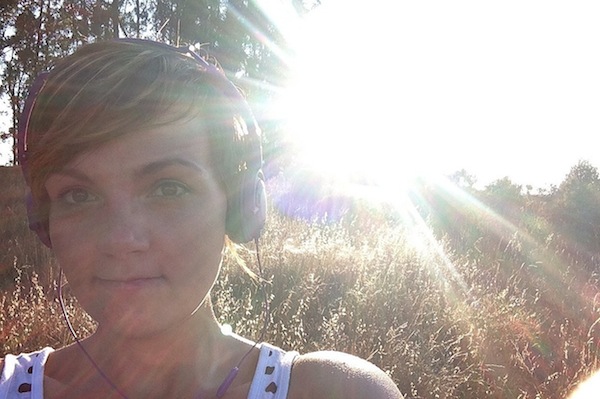 Have a wonderful weekend!