Currently February 2018:
Aaaaaaand we close out another month.
Goodbye, February. You went by pretty fast!
And DANG, we finally got some cold weather here in the Bay area.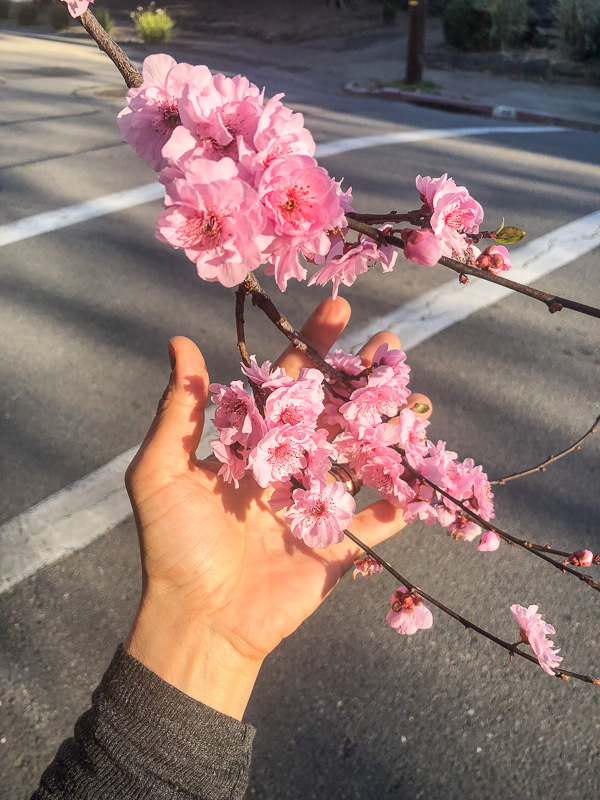 The blossoms are popping off in our neighborhood in February and It's DELIGHTFUL.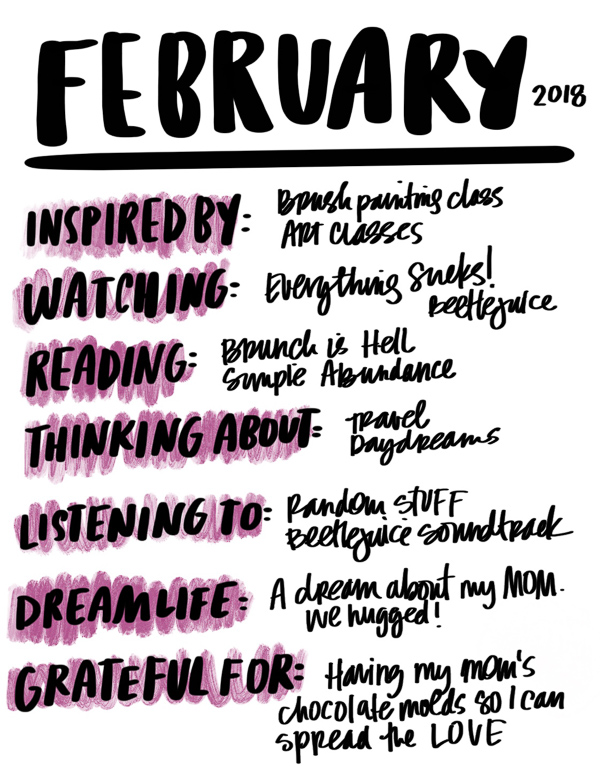 Inspired By:
My mother-in-law gifted me a course at  San Francisco Center for the Book for Christmas and I took a Brush Lettering class. I've been taking a few classes on Skillshare and wanted to give sign painting a try. I adore retro/hand-painted signs.
It WAS HARD and it was GOOD.
It made me remember how important it is to do things we are not good at.
To put ourselves in uncomfortable positions of not being good.
To learn from our peers.
To learn from our teacher.
Stepping outside of your comfort zone can help you reach new levels.
It was good practice.
Being around people who were so enthusiastic about what they were learning is exciting. I'm realizing that I find the most inspiration when I do things I didn't think I'd do/meeting people I never expected to meet. There's so much to learn in life and every experience can help inform the next.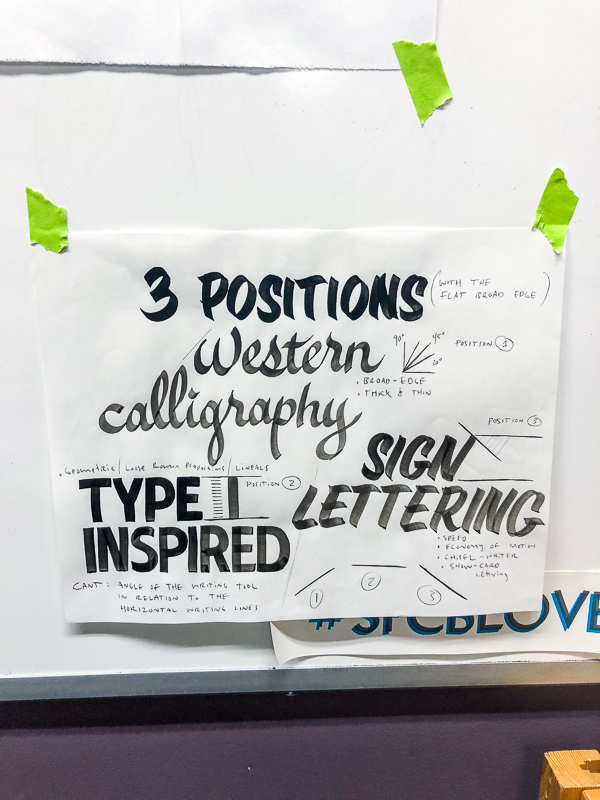 Will I do more brush painting? I'm not sure. But I know that I have learned new ways to start and end letters. I've learned an appreciation for hand-painted signs I see in my everyday life. And now, I'll think of my Mother-In-Law and how encouraging she's always been of my creativity whenever I see brush lettering out in the wild.  Thank you for helping me keep my sparkle alive, Linda! I know you're reading this and I love you!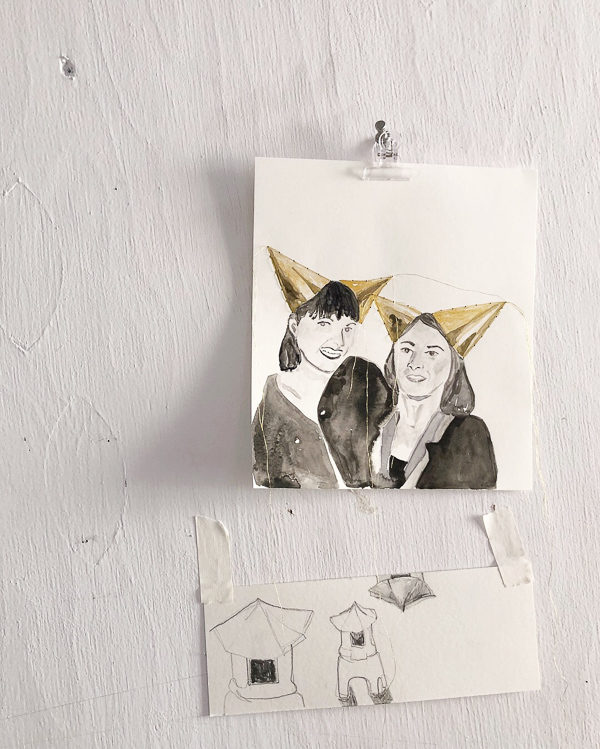 Visit with my friend Lisa Solomon. She painted me and my Mom!
Sip & Paint at Nimbus Arts– hosted by my friend Helen Jane!
Helen Jane and I are planning on teaching together soon. Stay tuned for that info.
I also took a gardening workshop with Kendra Smoot at Neve & Hawk.
My brain is happy with all the new skills it's learning.
Watching:
We finished it this week. I really loved it. I think it's well done and THE SOUNDTRACK IS BRINGING ME BACK to high school. We read that next season (yay!) will have more Third Eye Blind songs. That band connects me and Casey so it's going to be fun to watch.
Casey has been watching all of the American Pie movies while I work in bed.
WHAT A BLAST FROM THE PAST.
We're getting all nostalgic this month.
Oh and we watched Beetlejuice with Cooper (who LOVED it).
Reading:
This is what I have currently checked out from the library:
Brunch is Hell  – it's so funny and helpful!

Living with Plants  – because I live with quite a few!

Drawing in Black & White  – there are so many fun projects that I'd love to do with Cooper.
The Great Food Almanac – we have this on the coffee table right now and I like to browse through it when I'm drinking my coffee. Cooper and I are FACT junkies so this book is pretty great.
Simple Abundance– My mom gave this book to me when I was 19 and I've been finding a lot of comfort reading it almost daily. It still holds up after all of these years.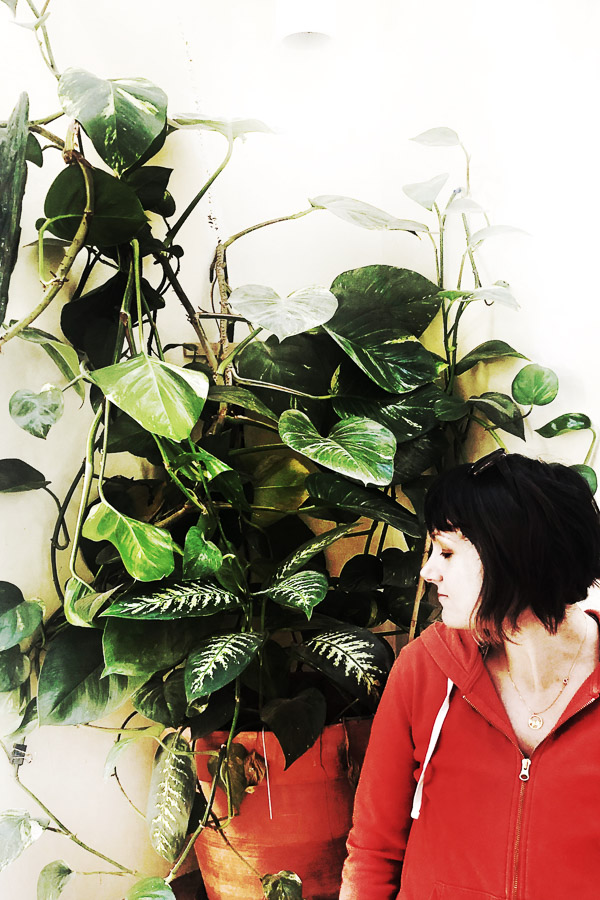 Thinking About:
All the trips I wanna take.
All the things I wanna do.
My brain is daydreamy right now (like more than usual).
Without my Mother around everything is new. Life is different. I don't know I want to happen.
I'm hoping to do more gardening this year. It makes me feel so happy to be outside in the dirt….watching things grow. Tending to your own garden instead of admiring other people's gardens is the best way to direct energy!
Listening To:
A few songs we're into right now:
Cooper's favorite:
A good one to listen to with headphones on:

this song keeps coming on and I feel like it's my Mom saying hello:
Oh! We also watched Beetlejuice with Cooper and I've been listening to the soundtrack while I work.

Dream Life:
I had a dream about my mother. She was in my bedroom looking at me. Her hair was a little lighter. I was confused that she was alive and I ran to her and HUGGED HER and told her how happy I was to see her and how much I've missed her. It brightened my day. I've been waiting for her to show up and there she was!
Other than that, I'm still dreaming of camp life.
Eating/Drinking:
Not well. I am focusing the least on what I'm eating right now. Food isn't really exciting to me. It's comfort….it's quick…it's attached to feelings. I have been eating them. I need to remember my good habits.
I need to feel inspired by food again. That usually happens when I get away from my routine at home.
Mama needs a plane ticket to somewhere.
A few afternoons a week I have a turmeric latte. 

That's making me happy.
I've also been relying on old standbys like: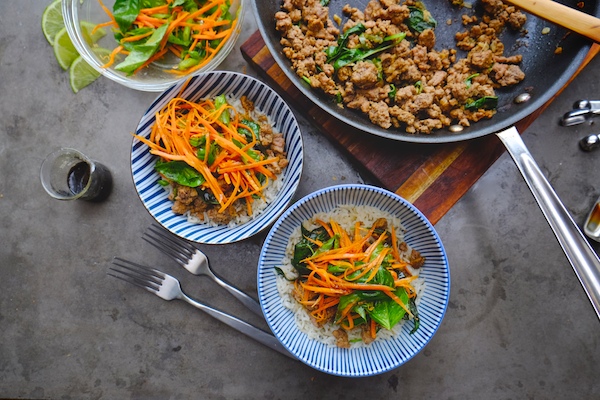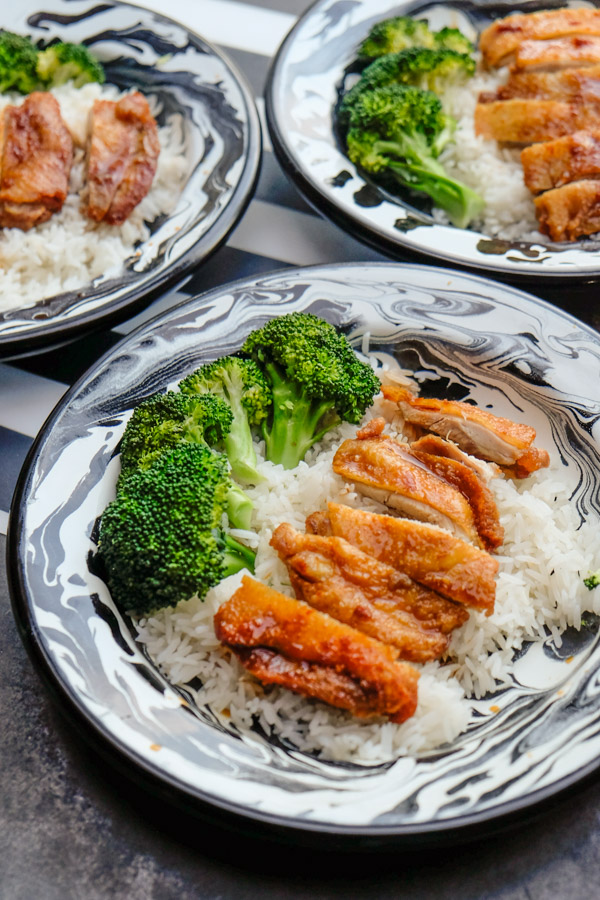 Grateful for:
I am grateful for the candy molds that I brought home from my Mom's kitchen. It made me feel really good to be able to spread the love this Valentine's Day. She would be proud of our Valentine's Day cards, I'm sure!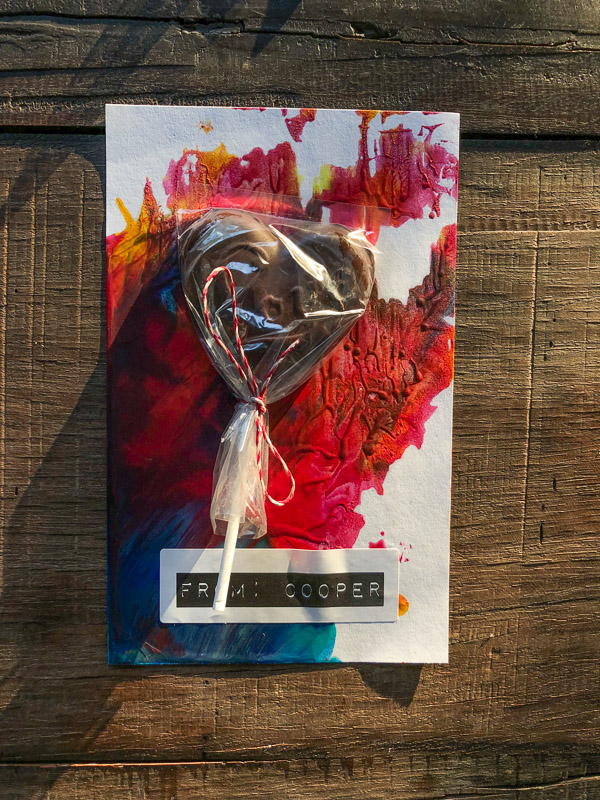 Self Portrait: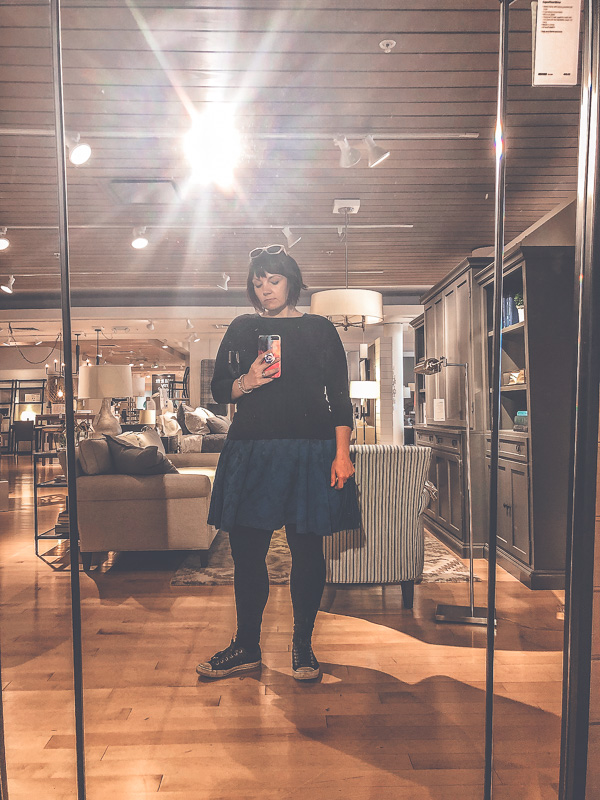 March, we're coming for you!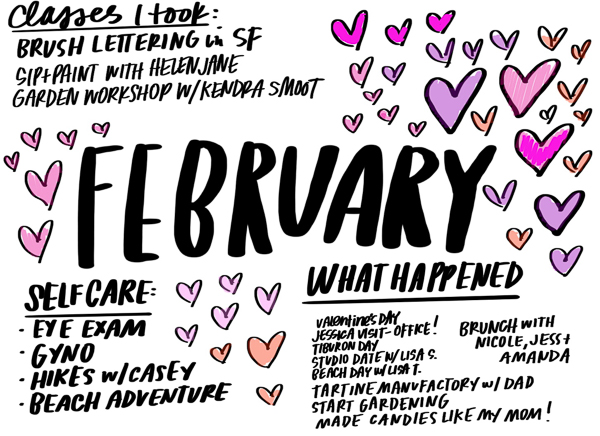 Also…here's what February was like in 2017: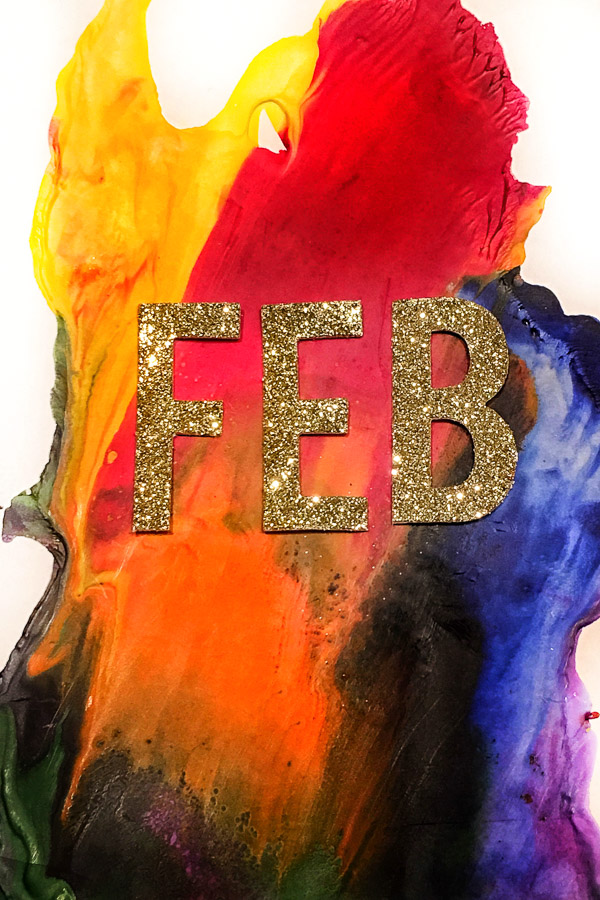 Thanks for reading Shutterbean!  If you'd like to check out more of my everyday life, follow me on Instagram and be sure keep in touch via Facebook, Twitter,  Bloglovin,  Pinterest, or subscribe via email to get new posts delivered to your inbox.