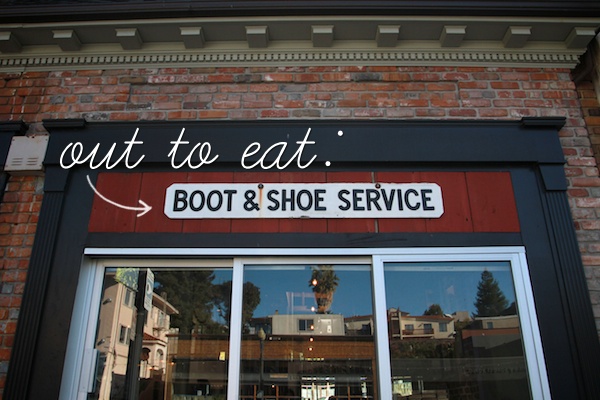 A few weeks ago, I had an amazing lunch at Boot & Shoe Service in Oakland with my friend Alix. We met up on a weekday-just the two of us. This was my first experience at the restaurant and it definitely won't be my last. The place is charming as heck & has an incredible menu that changes daily. So many good things to choose from! I simply cannot wait to have a delicious breakfast & dinner here.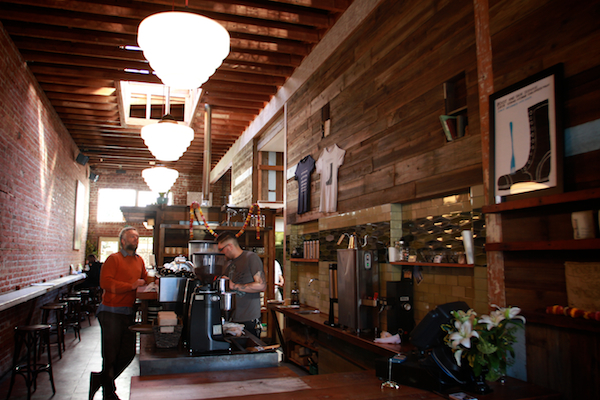 So much wood & brick in this space. Something about it reminded me of Sitka & Spruce. 
Also note-Tom Selleck. That made me smile.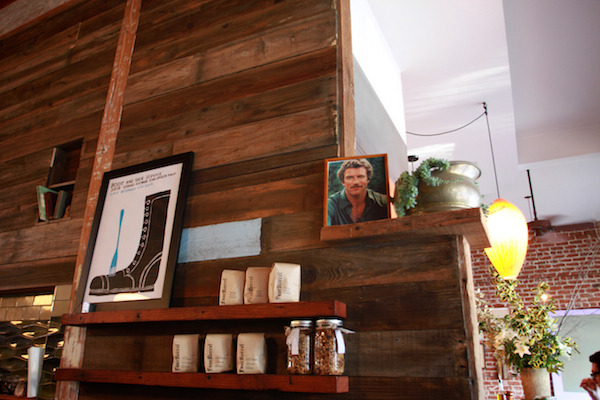 When you enter, you order your food up front and find a table in the main dining room.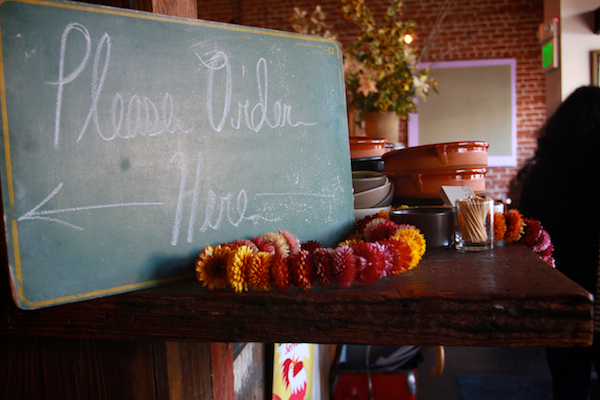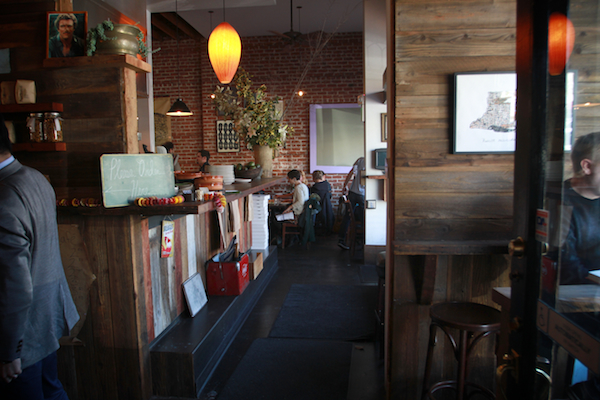 They give you Alphabet markers so they know where to bring the food. Charming!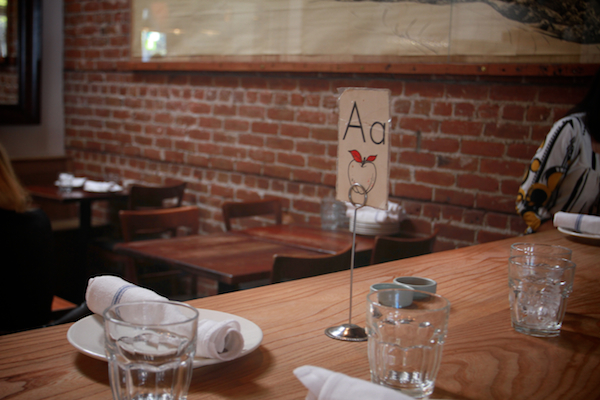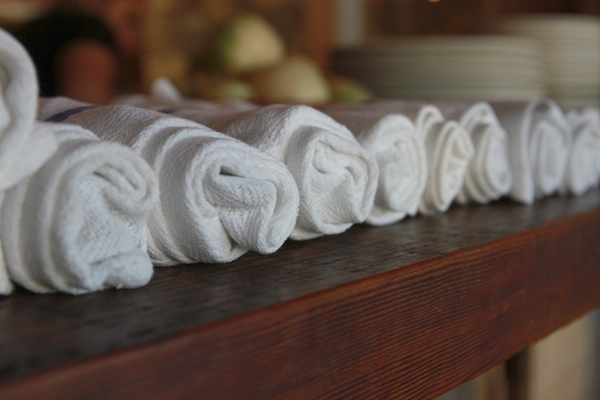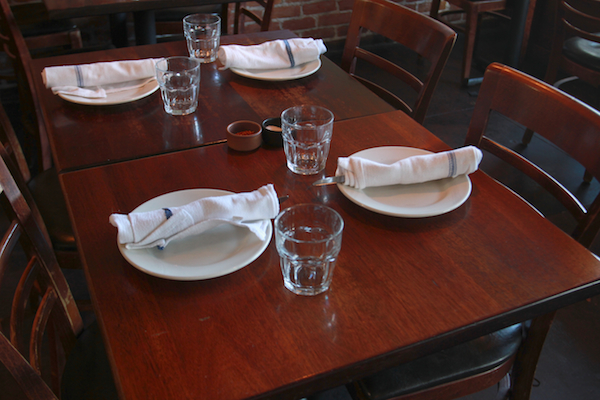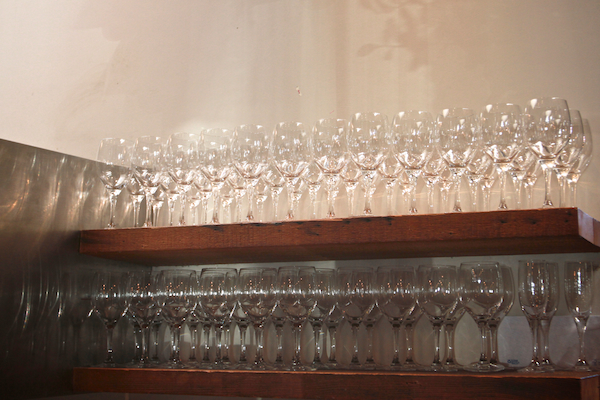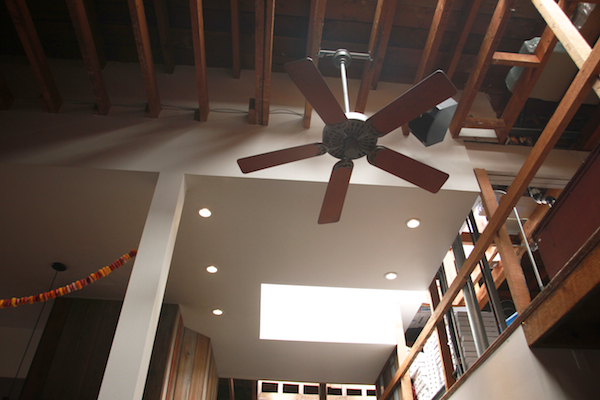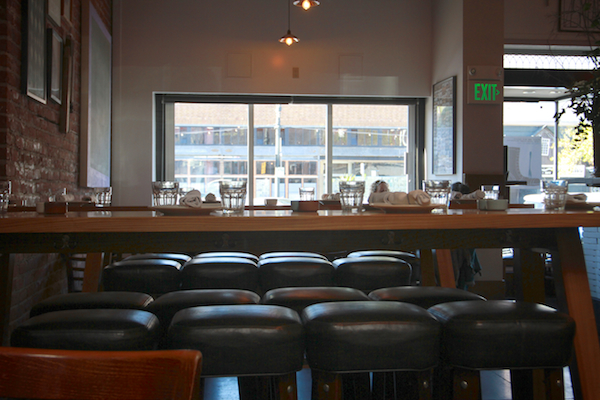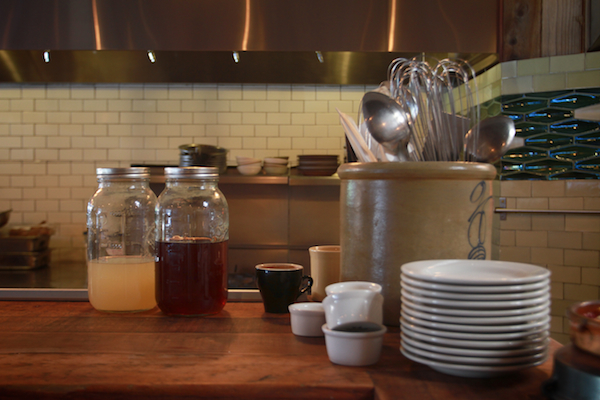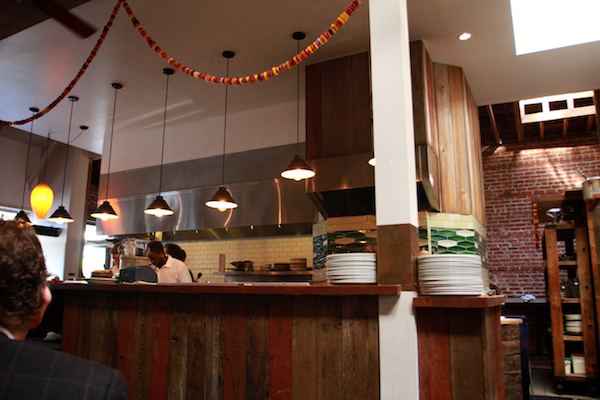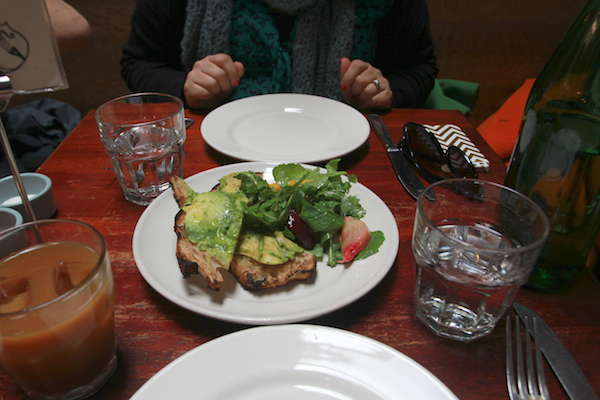 Alix & I split everything. I got an iced coffee and we started with Avocado on charred toast with a beet salad.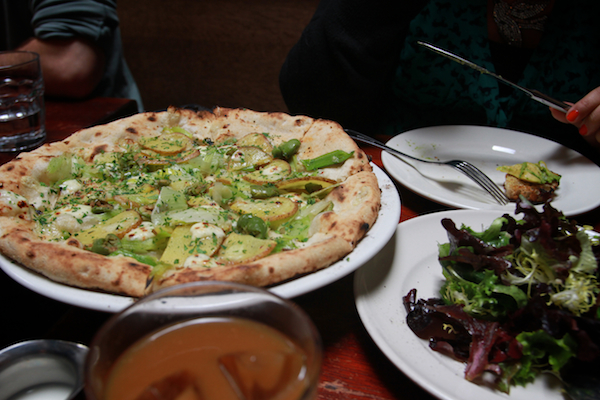 We share a pizza! This one has greens, olives & cheese. It was awesome. We had their mixed green salad with it.
It wasn't until the food came until I realized everything we ordered was green!
And for dessert, we shared two simple treats.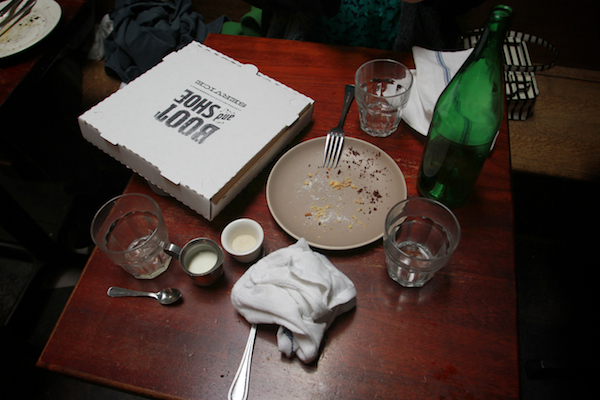 A beautiful/simple meal over wonderful conversation. What could be better?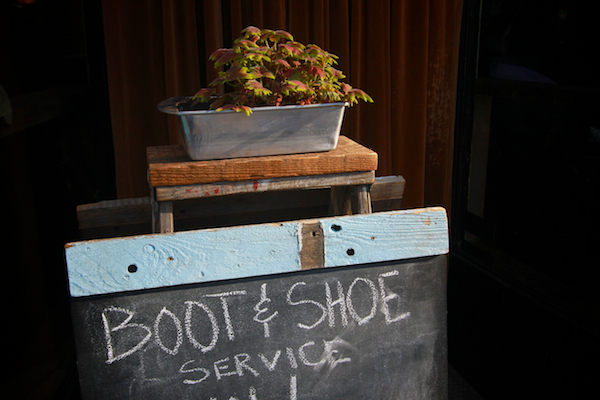 3308 Grand Avenue
Oakland, CA 94610
510.763.2668
(they don't take reservations so be sure to go early!)