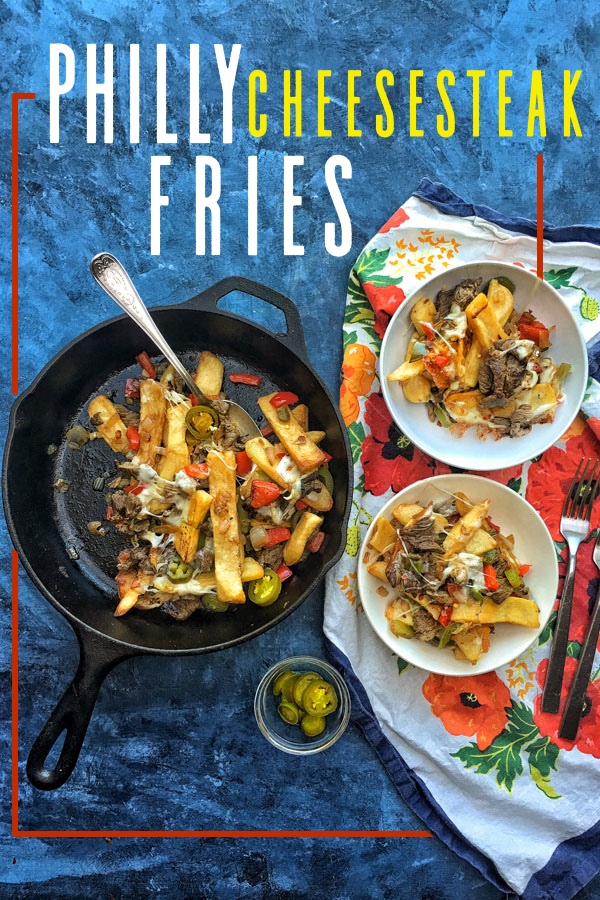 Philly Cheesesteak Fries made with steak fries. Philly Cheesesteak Steak Fries. In other words, OMFG deliciousness. We ditch the bread and make a skillet of Philly cheesesteak and we top it all on fries WITH CHEESE.
Take a moment: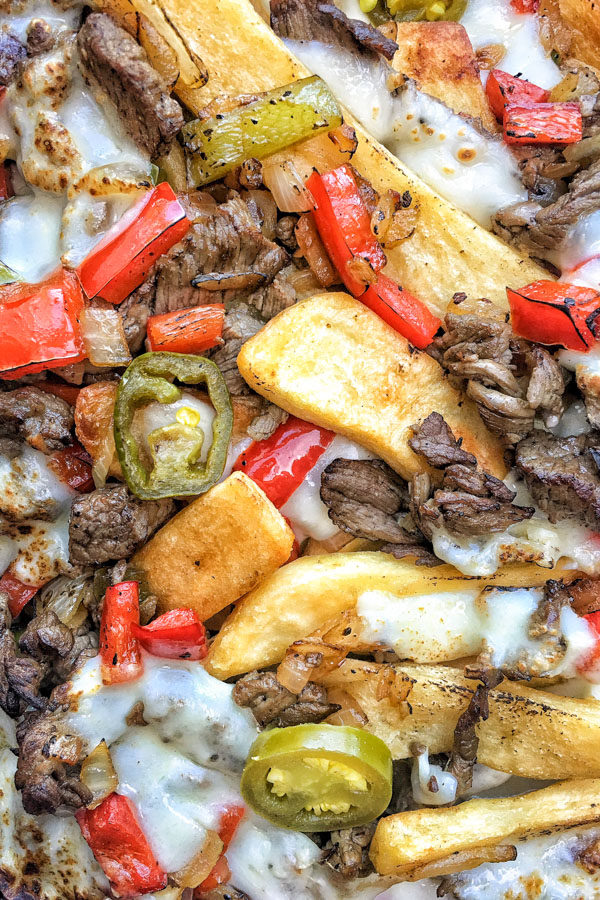 It's hearty. It's comforting. It's less messy than the actual sandwich. I think it's because you get to use a fork. It's very dignified eating.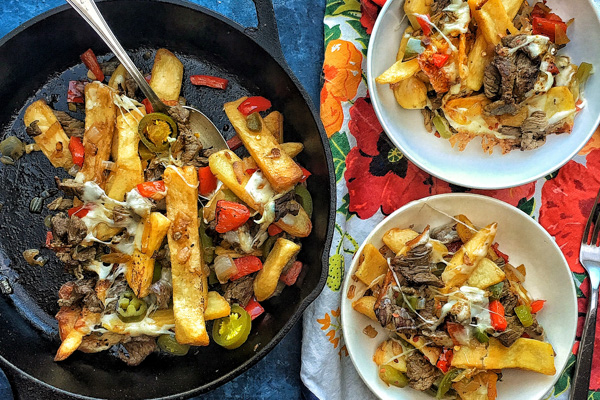 File this under things you want to make when you need something hearty & satisfying on a cold fall/winter day. I MEAN, LOOK AT THAT WHOLE BOWL OF FRIES with cheese, meat, peppers and jalapeños.
A BOWL.
A BOWL OF GOOD STUFF.
A BOWL OF GOOD STUFF I WANT TO STUFF MY FACE WITH.
Let's gather our ingredients.
Always keep fries in the freezer. ALWAYS.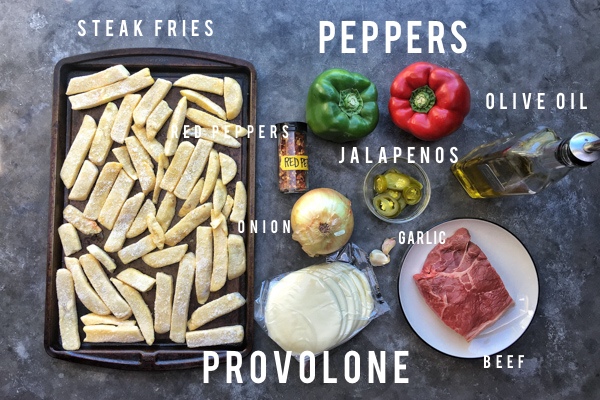 Fries go in the oven to get crispy.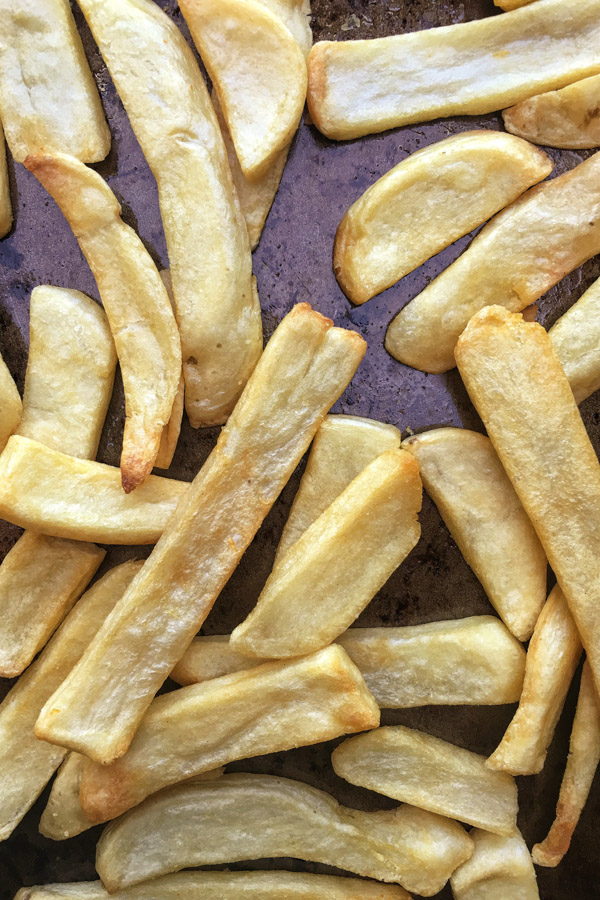 While that's happening we start prepping everything.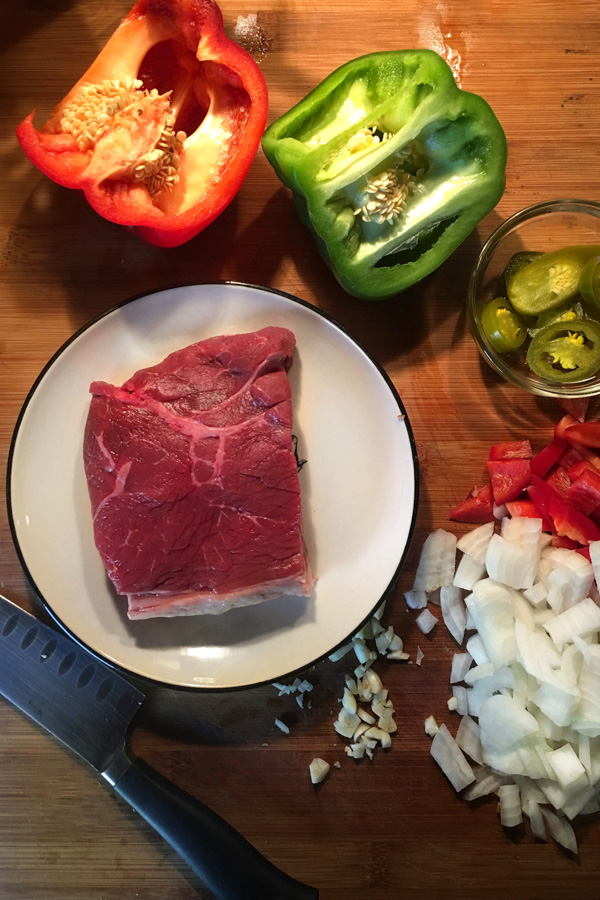 Beef is sliced very thin. I used chateaubriand. I could have probably got it a little thinner but I was lazy.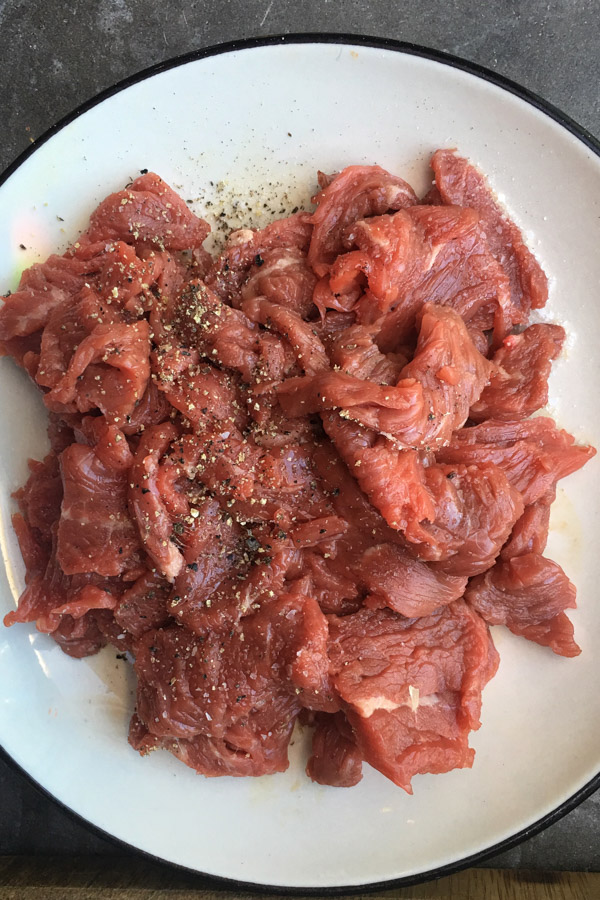 Let's get cooking!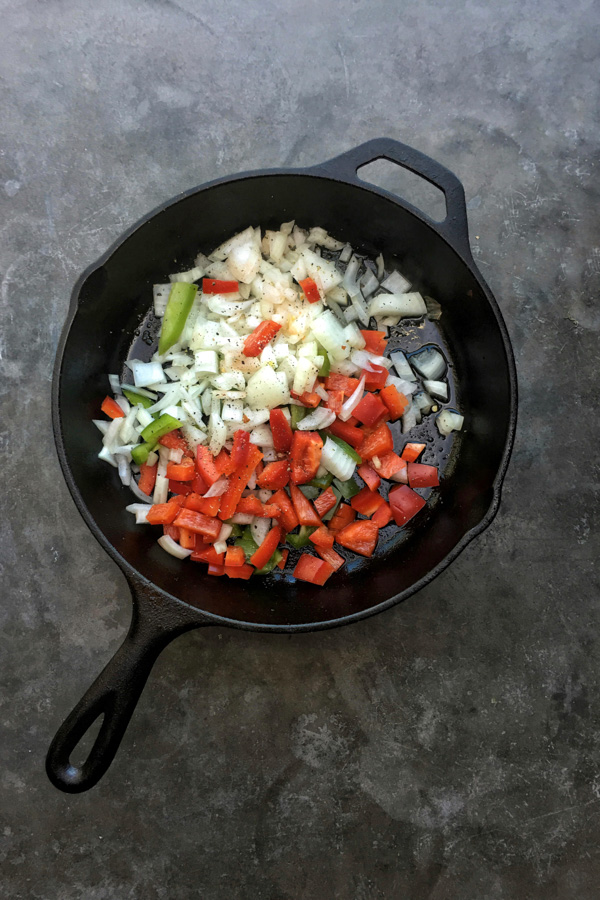 Onions, peppers and garlic.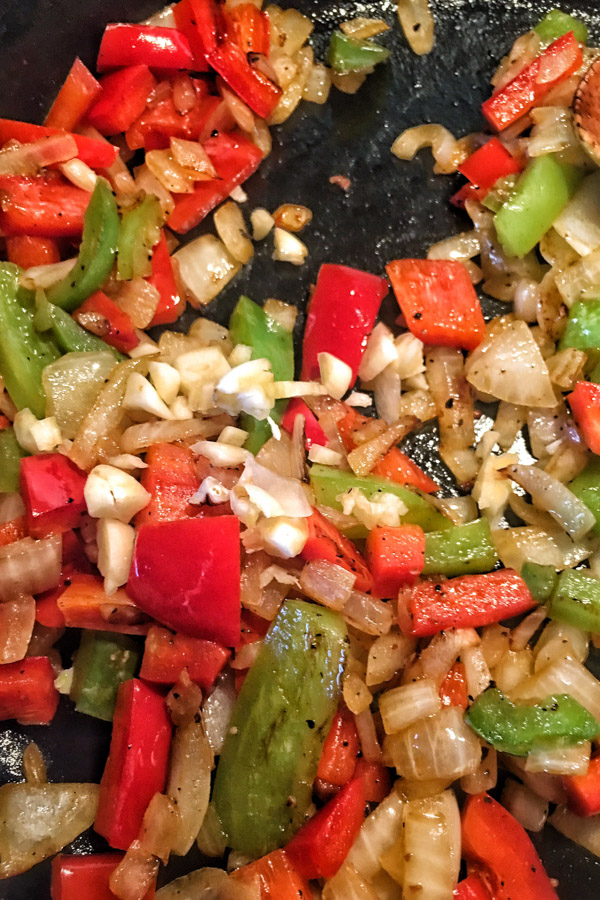 Remove from pan and cook the meat with the jalapeños and red pepper flakes.
I like everything spicy.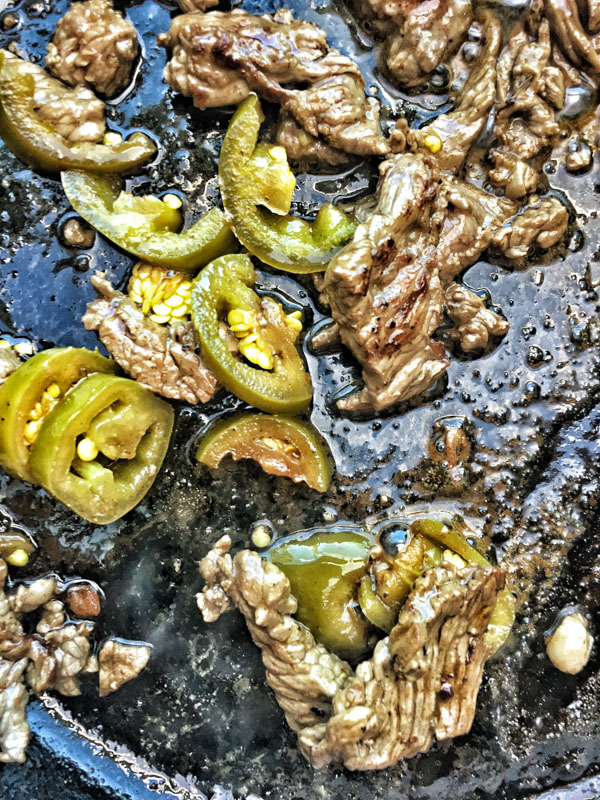 Now we ASSEMBLE.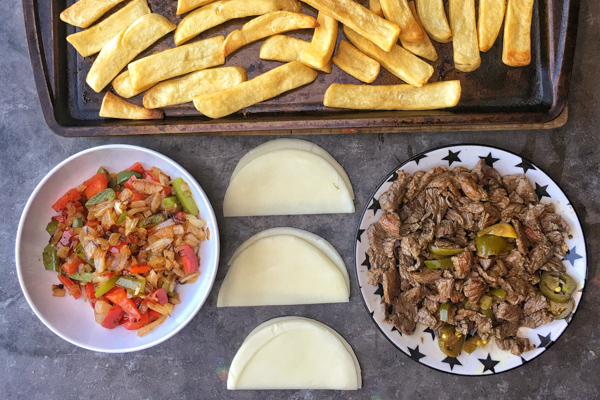 Fries go on the bottom of the skillet.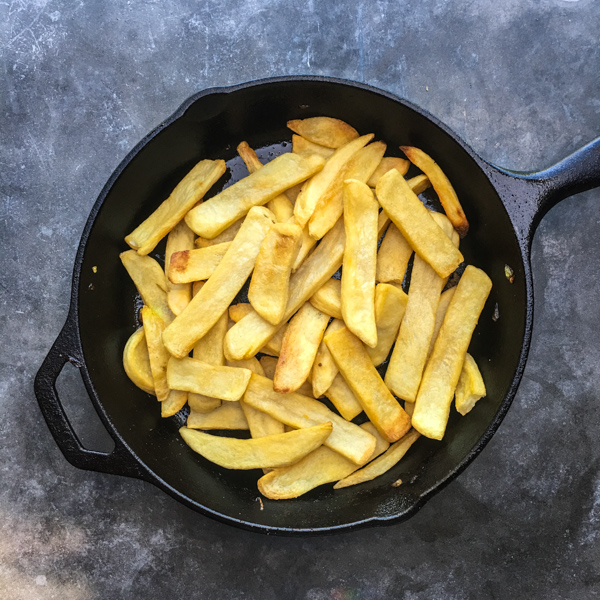 TOP IT UP.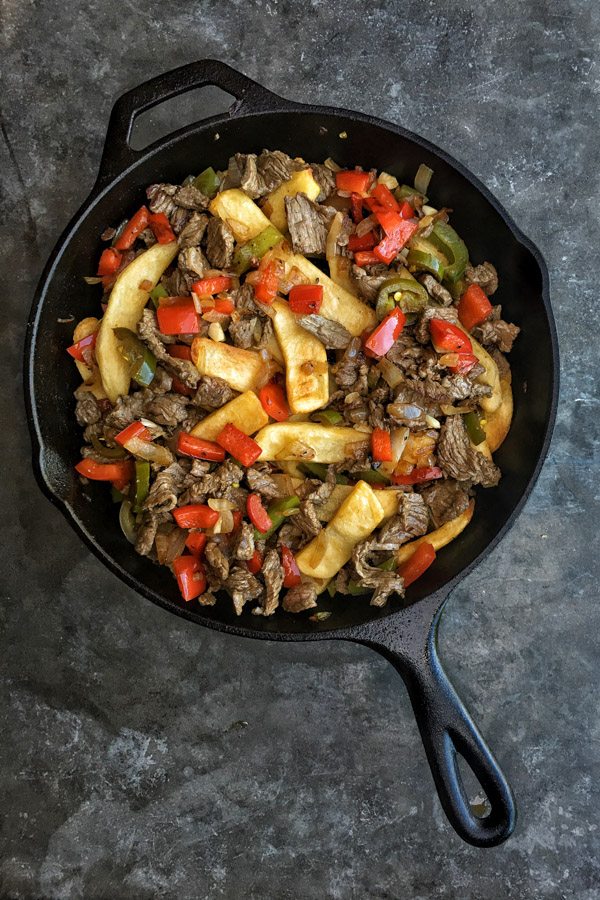 Nestle the cheese in.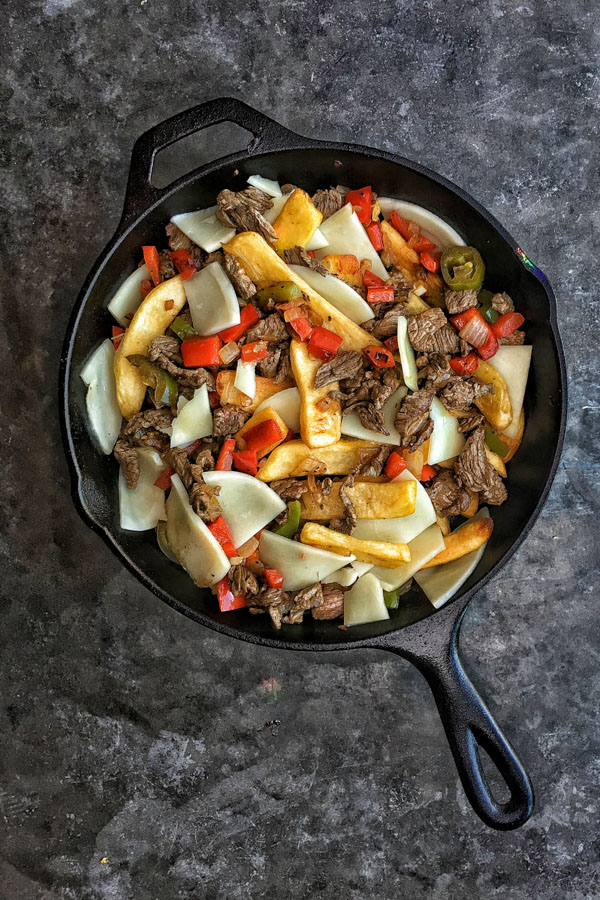 MELTED CHEEEEEEEESE and crispy meats.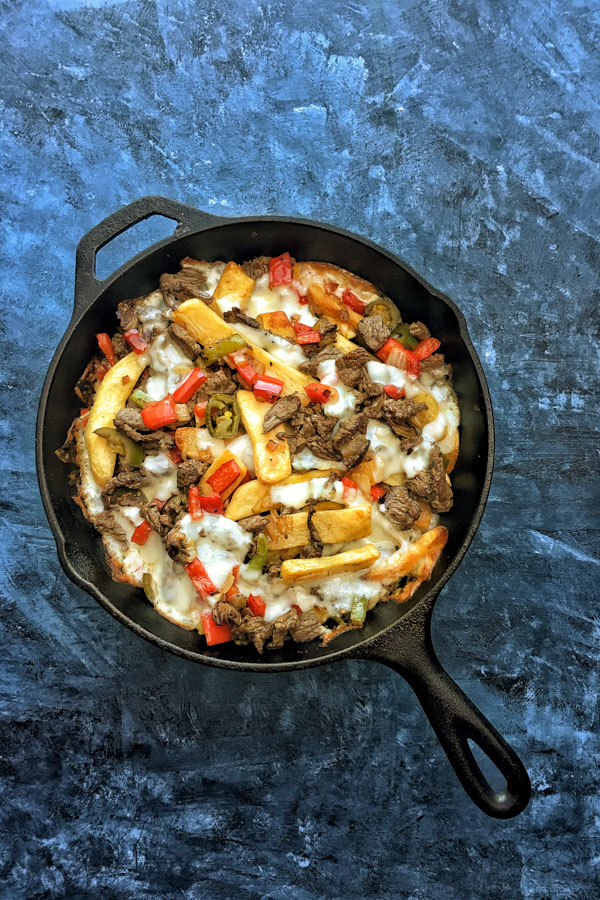 HAVE MERCY.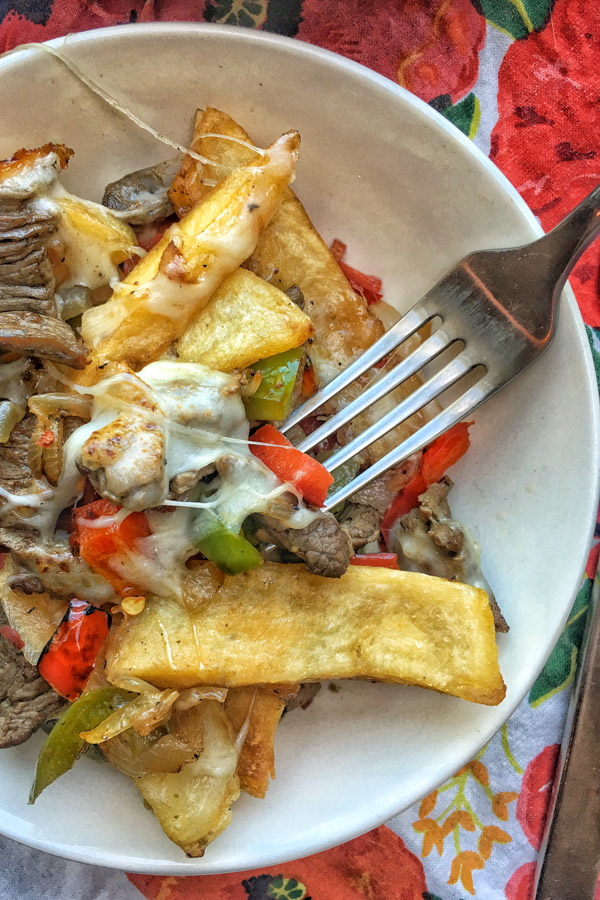 You just won at dinner.
Philly Cheesesteak Fries

serves 3-4

1 (16 ounce) bag frozen steak fries
2 tablespoon olive oil, divided
1 small onion, diced
1/2 green bell pepper, diced
1 red pepper, diced
2 cloves garlic, minced
8 ounces steak, thinly sliced
pinch red pepper flakes
1/4 cup pickled jalapeños (optional)
4 slices provolone cheese, cut into quarters
salt and pepper

Preheat oven to 450F.

Arrange frozen fries in a single layer on a baking sheet.  Bake for 22 minutes, making sure to stir half way through for even cooking.

Meanwhile, heat the  oil in a large cast iron skillet over medium-high heat.  Add onions and bell peppers to the hot oil and season with salt and pepper.  Cook for 5 minutes, stirring occasionally. Add garlic and cook for another minute. Remove veggies from pan and transfer to bowl.

Remove the veggies to a bowl and add another tbsp of oil to the skillet.  Add the steak and jalapeños (if using) to the skillet and season with salt, pepper and red pepper flakes.  Cook for 3-4 minutes, or until the steak is no longer pink. Remove from the heat and place in a bowl.

Remove the fries from the oven. Turn oven down to 350F.  Place half of the fries into the cast iron skillet used to cook the meat and vegetables.  Top the fries evenly steak and vegetables, and nestle the cheese in between toppings.

Place the skillet into the oven and bake for 7-10 minutes.  Serve immediately.