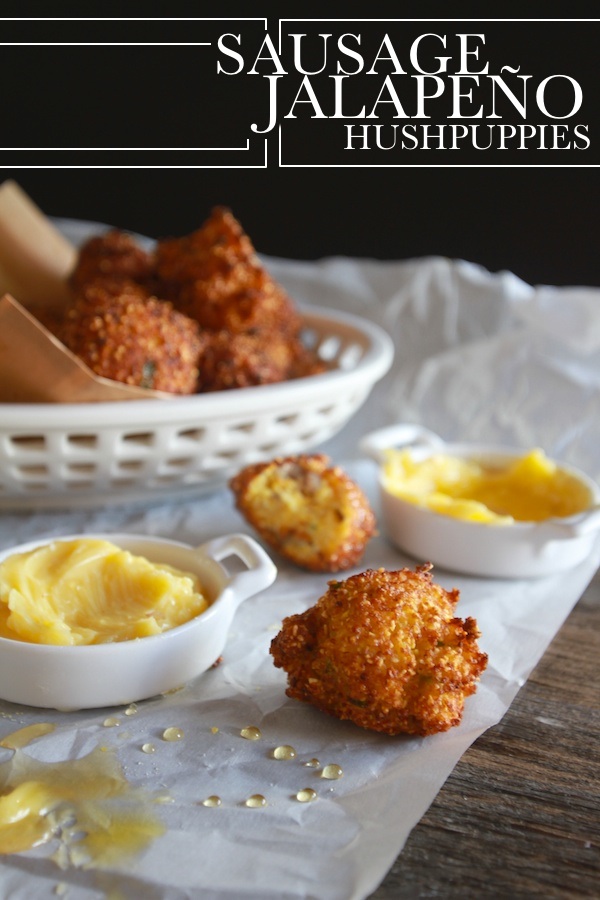 "The name "hushpuppies" is often attributed to hunters, fishermen, or other cooks who would fry some basic cornmeal mixture (possibly that they had been bread-coating or battering their own food with) and feed it to their dogs to "hush the puppies" during cook-outs or fish-fries."
THANKS, WIKIPEDIA. I've never wanted to be a yapping dog until NOW.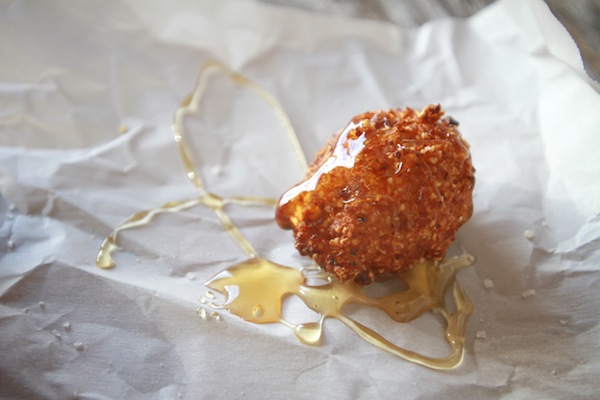 Hello. Hey. Hi. I made us sausage hushpuppies.  I've wanted to make these hushpuppies since June and I'm kicking myself that it took that long to make them. Sometimes I have an irrational fear of frying food. It's not like I don't like EATING fried food….I just know what I'm up against with hot oil and these  big ole clumsy hands of mine. In the kitchen I make the most accidents when I'm trying to prevent accidents. Frying is literally a hot mess and the real miracle here is that I didn't burn myself. WINNING.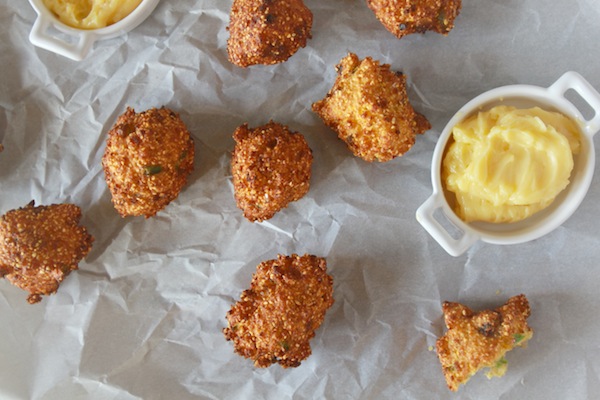 Crispy cornmeal mixed with sausage, spicy jalapeños and green onions DIPPED IN HONEY BUTTER.
Forever and ever, AMEN.
Make them at a party (cuz this recipe makes a ton!!) and impress friends while keeping dogs quiet.
Aaaaaaaaaand we are off! Let's gather ingredients.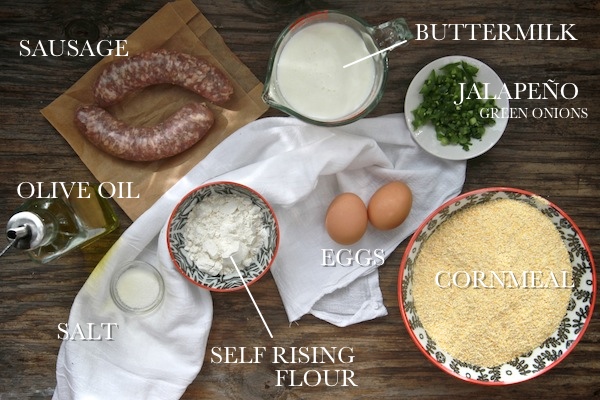 First you take the sausage out of its casing (mind in the gutter) and you brown it in olive oil.
Whisk up the eggs. We're gonna make the batter.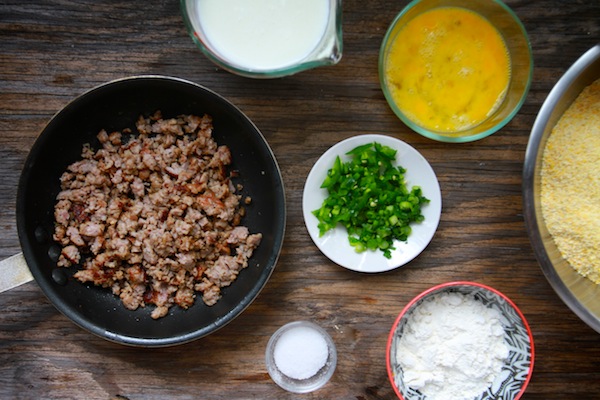 I think cheese would be a good addition here. Just saying….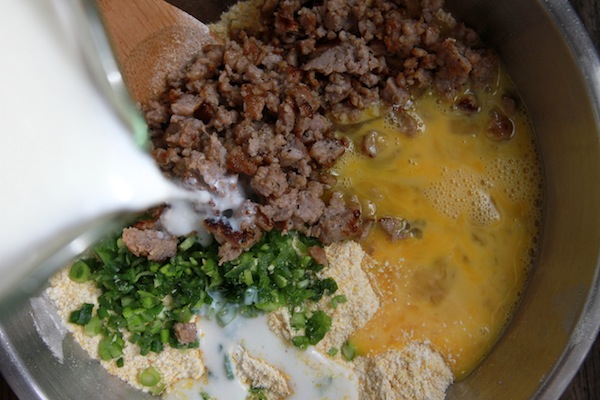 Hey batter, batter! Let it rest for 10 minutes. You're gonna need to heat oil.
I used my trusty Dutch Oven to fry these bad boys. Also very important- a thermometer. This is the one I use.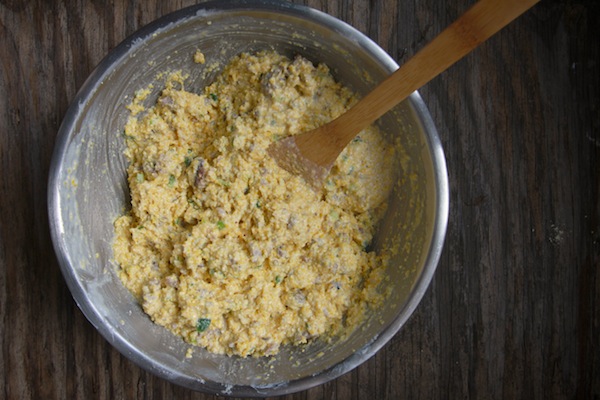 Also very important to this recipe. HONEY BUTTER!  It's honey mixed with butter.
It's God's Gold sweetened. Podcast reference!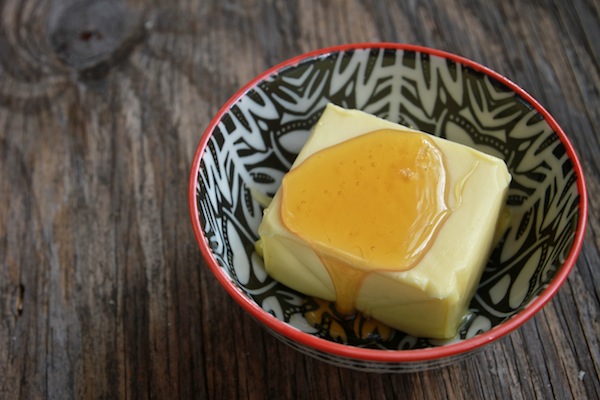 While we're waiting for the oil to heat up, we mix up our honey butter. Let's serve it up.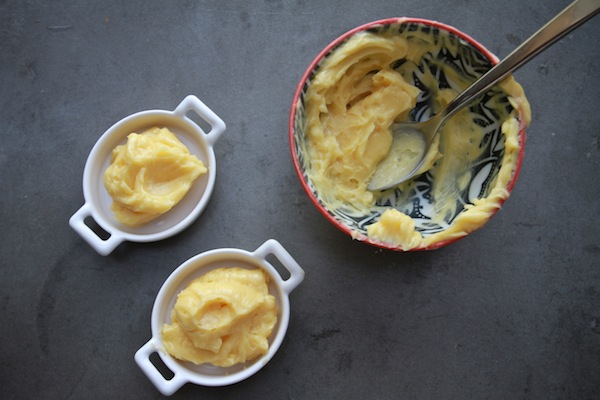 To help yourself out, scoop the hushpuppies onto a sheet lined with parchment. Get yourself organized.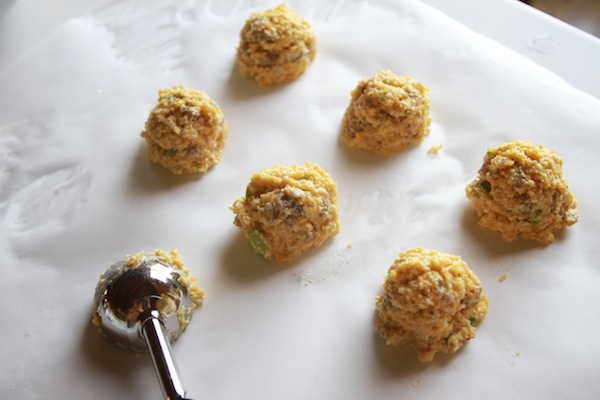 To prevent burns, I didn't show you the in process pics. Insert corn balling joke HERE ____________.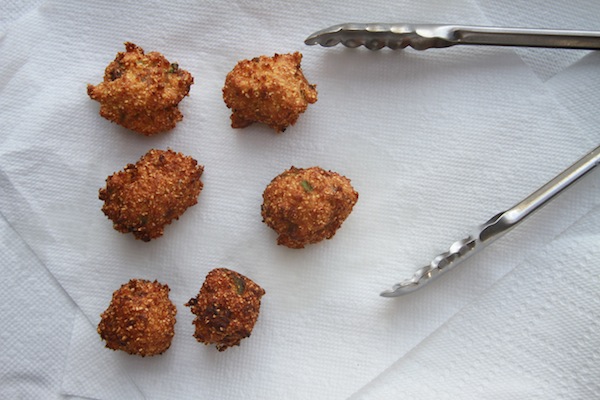 Crunch outside…and the inside is peppered with jalapeno, sausage & onions. It's a wonderful marriage.
There's a reason why they serve these in bars.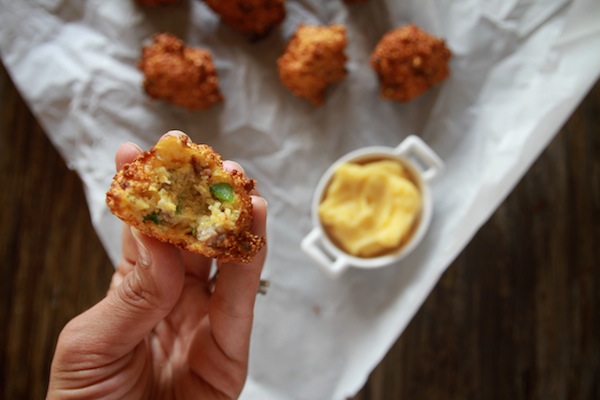 Now served with honey butter and maybe some additional honey…on the bites that are extra spicy.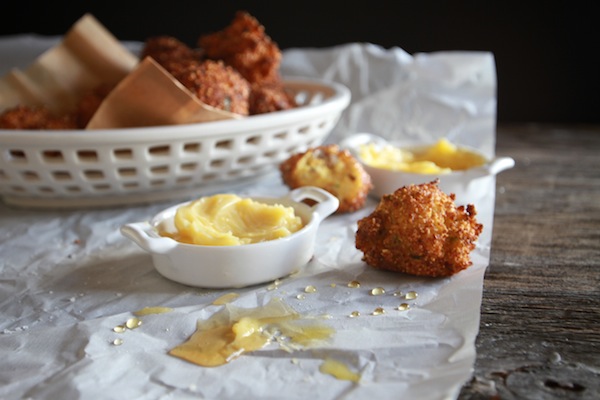 CLOSEUP.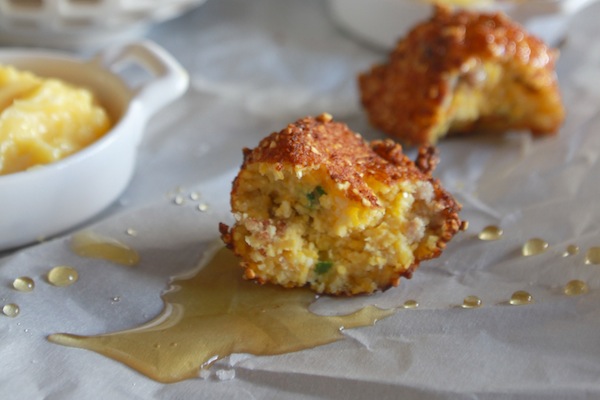 Seriously.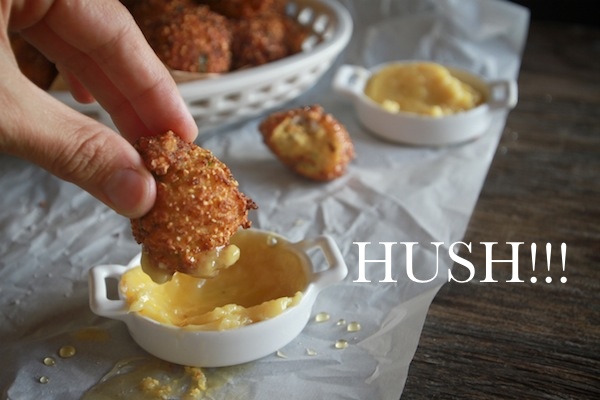 HUSH. Just. HUSH, Tyler Florence.
Sausage Jalapeño Hushpuppies with Honey Butter

makes at least 2 dozen (if not more)

ecipe adapted from Tyler Florence Family Meal: Bringing People Together Never Tasted Better

for the honey butter:

1 stick salted butter, at room temperature
4-5 tablespoons honey

for the hushpuppies

extra virgin olive oil
2 links Italian sausage
4 cups cornmeal
6 tablespoons self-rising flour
2 teaspoons kosher salt
1/2 cup finely chopped scallions
1 jalapeño finely chopped
2 cups buttermilk
2 eggs
vegetable or peanut oil, for deep frying

to make the honey butter:

In a small bowl, mix the butter with the honey. Stir until well combined. Set aside and keep at room temperature until ready to serve.

to make the hushpuppies:

Place a skillet over high heat. Add a 2 count of olive oil, remove the sausage from their casings and crumble the sausage into the skillet. Brown the sausage for a minute or two to develop flavor, then reduce the heat to medium and stir until the sausage is thoroughly cooked, about 10 minutes. Set aside to cool.

In a mixing bowl, combine the cornmeal, flour, salt, scallions and jalapeño. Add the buttermilk, eggs, and sautéed sausage, and combine thoroughly. Let the batter rest for 10 minutes.

In a deep fryer or deep heavy skillet, heat 4-5 inches of peanut oil to 375F. Gently drop the batter by tablespoons (or use a 1 inch scooper) into the hot oil, 6 at a time. Keep an eye on the temperature of the oil; the temperature will drop after you add the batter. If it drops more than 5 degrees, raise the heat a bit until it returns to 375F. Fry until golden brown, turning several times. Drain on paper towels. Serve hot with honey butter.