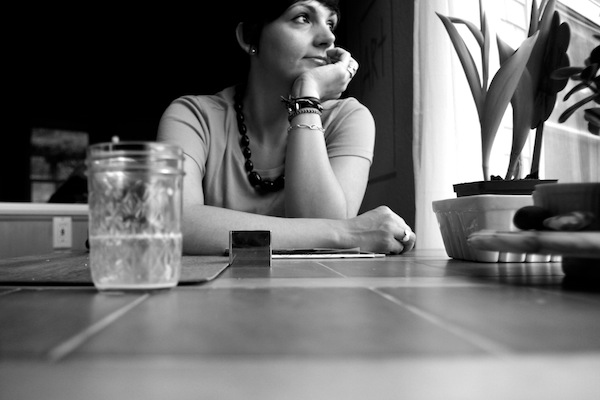 Inspiration.  Some days I'm tapped into it and other days I'm not. Like right now…what do I type? This big blank box in WordPress is giving me the ultimate stare down.
It 's definitely a challenge to balance being a creative food blogger and a working mom, but it's in the little moments of My Everyday Life where I find the most inspiration.
Like…
When I took this photo of the reflection in my coffee cup, it had me wondering what a breakfast outside near the ocean would look like. Would there be breakfast sandwiches? What would I drink on such occasion? Who would be there?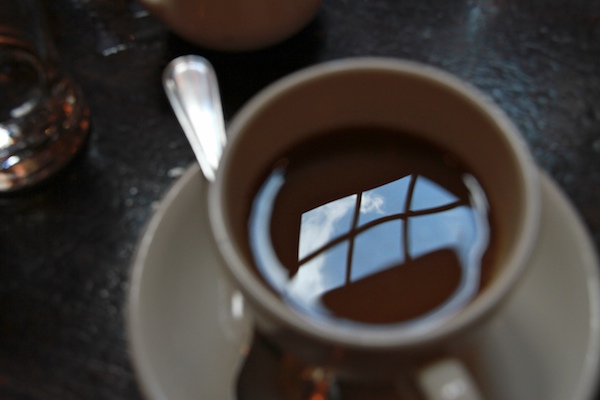 Watching my son reach out for another handful of popcorn inspired me to make Mexican Popcorn days later because I wondered how one could possibly make homemade popcorn even more irresistible.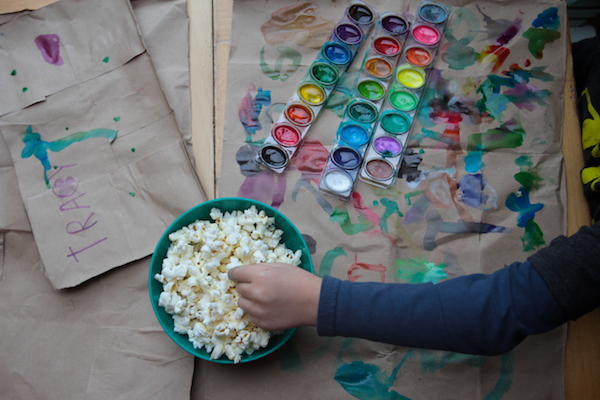 The flags at a gas station filled my head with thoughts of summer BBQs… with trays of hot dogs & hamburgers loaded with mustard & ketchup and metal buckets filled with ice cold beers.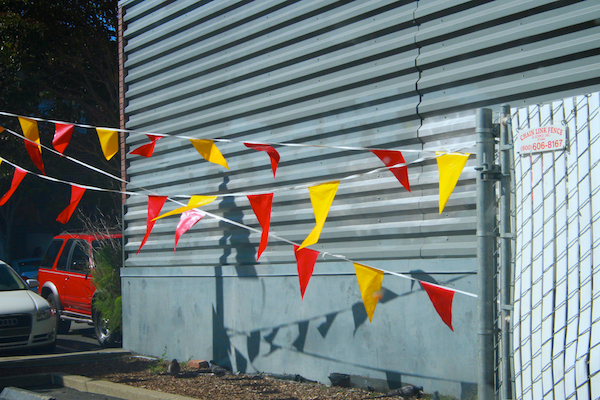 The brilliant red of ripe strawberries with and their green leaves glistening in a bowl full of water reminded me of the time I mixed Lime with Strawberries to make an amazing dessert.
And that banana cupcake I scarfed down at Ad Hoc had me wondering if I could make a baked banana doughnut….
Little moments in my everyday life inspire me and remind me that my brain almost always goes back to FOOD.
I find the biggest challenge in blogging to be writing part. It's not something that always comes naturally to me. It's hard to have to come up with words to describe a flavor or a taste of something I'm all too familiar with. So, what do I do?
I sometimes turn to my 4 year old son, Cooper to help me out….
Silk is the only soymilk we drink at home. Cooper goes bonkers over both the chocolate & vanilla flavors.  I almost always use them as a base for our smoothies because it adds a nice sweetness and it saves me from having to pull out the bottles of honey, agave or maple syrup. It's so convenient!  When I was approached to come up with a unique way to describe the new taste of Silk Soymilk, I said yes because it's a product we love/believe in. Thank you Silk for sponsoring this video.  I'm excited to share a little snippet of my everyday life with you in video form!
And if you're looking for a delicious smoothie recipe, this is one that Cooper & I made up together. It not only tastes like a Chocolate Vanilla Cloud…but has a little Neapolitan ice cream sandwich vibe with the strawberries, vanilla & chocolate. Enjoy!
Chocolate & Vanilla Cloud Smoothie
serves 2
1 cup Chocolate Silk Soymilk
1 cup Vanilla Silk Soymilk
1 cup sliced strawberries
1 banana, halved
3-4 cubes of ice
Add all ingredients into a blender and process until well combined. Divide between two glasses & serve!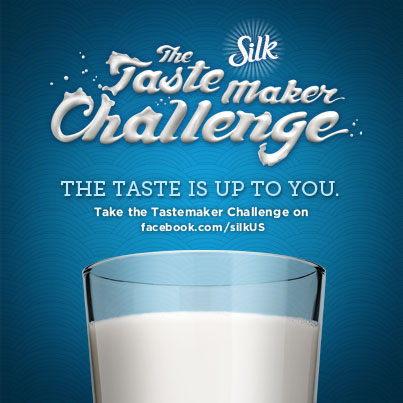 This post is brought to you by Silk. Take the Tastemaker Challenge on facebook.com/silkUS