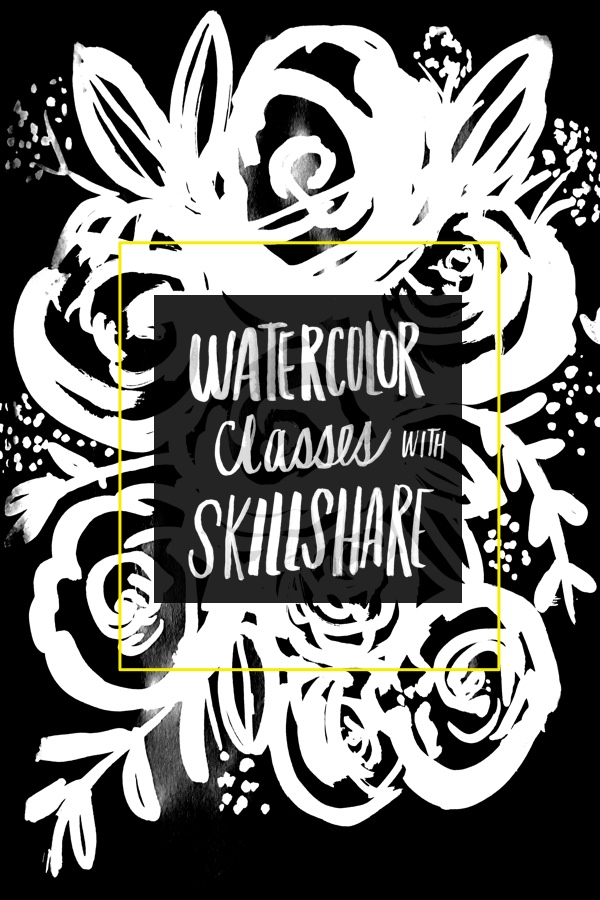 My watercolors have totally been neglected this year and that's sad because playing around with watercolors is one of my greatest stress relievers!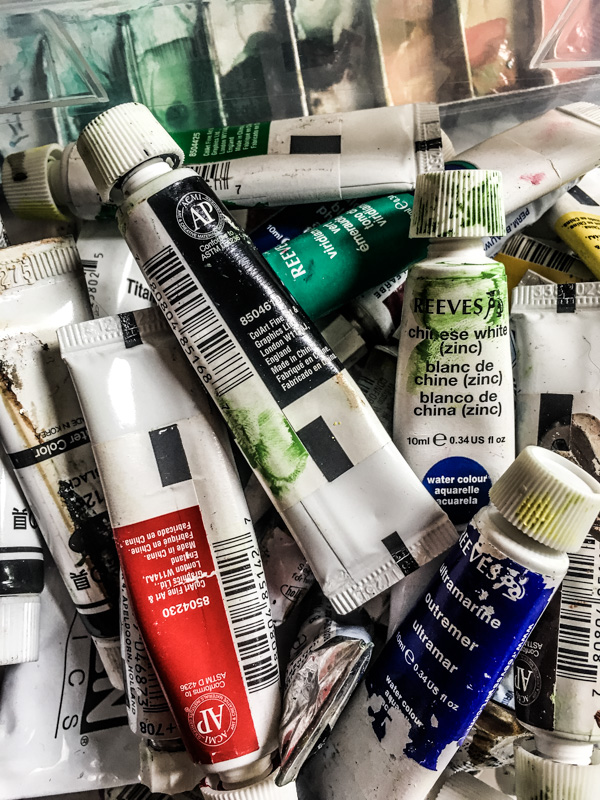 To get myself back in the rhythm of painting, I took several Watercoloring Classes with Skillshare this Summer and I'm happy to say that I GOT MY GROOVE BACK. Watercoloring and playing around with ink is back on my radar. Praise be!
If you're not familiar with Skillshare, it's an online community for learning & teaching creative skills. Skillshare connects expert practitioners with students around the world who collaborate on everyday skills from culinary arts, photography to design.
They have kindly offered my readers TWO MONTHS free of Skillshare Premium! Let me show you what you could work on if you want to improve your watercolor skills.
These are the classes I just took: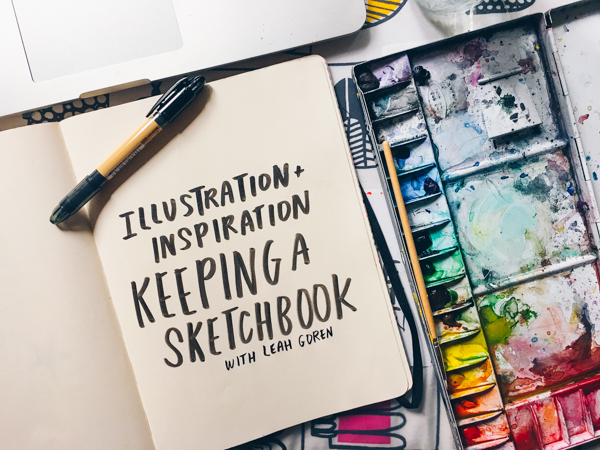 The cool thing about Skillshare is that you can find classes by some of your favorite artists.
I was super excited to find:
She's one of my favorite artists!
In this class, you get to look through Leah's sketchbook and fill up your own sketchbook with cool illustrations.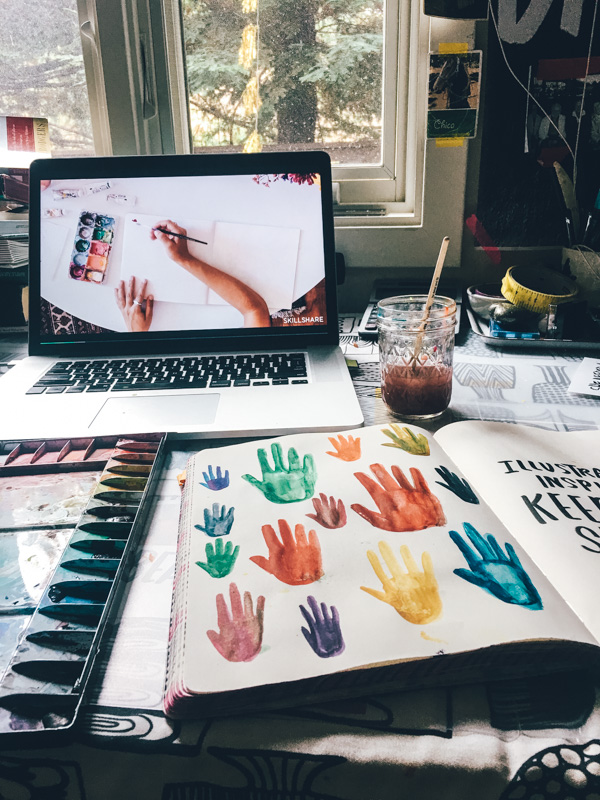 Here we are learning about repeat patterns and filling the page up with the same kind of shape.
She used cats. I used my hand as a reference.
I gotta hand it to you, painting hands is very therapeutic!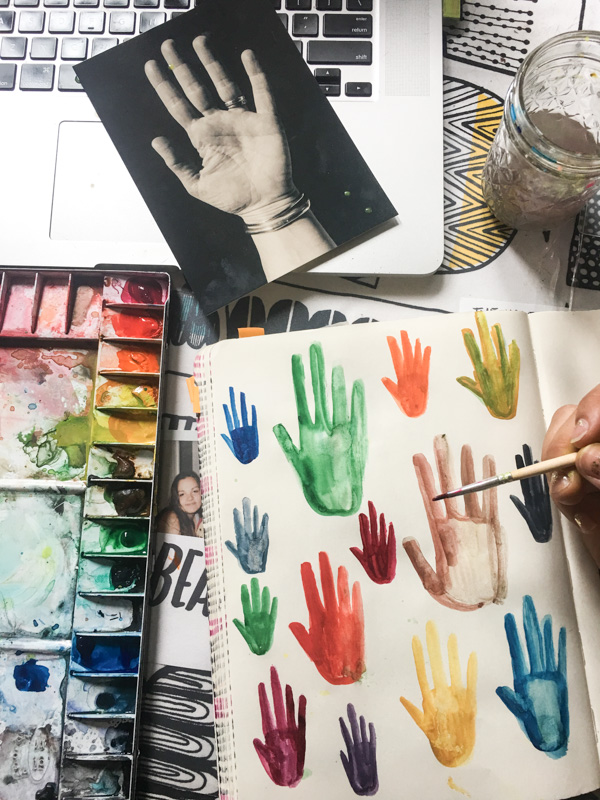 And there was a pretty fun tutorial on painting bouquets of flowers that ignited a fire within. I love painting florals and I want to get better at it!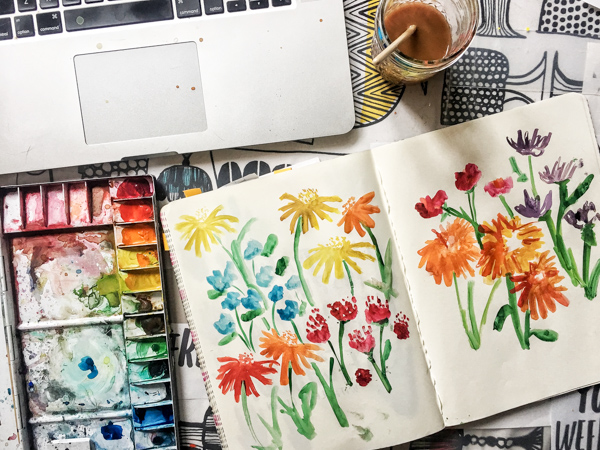 The last challenge is to paint a part of your house.
I am not sure I picked an easy space, but I did have fun with the plant part.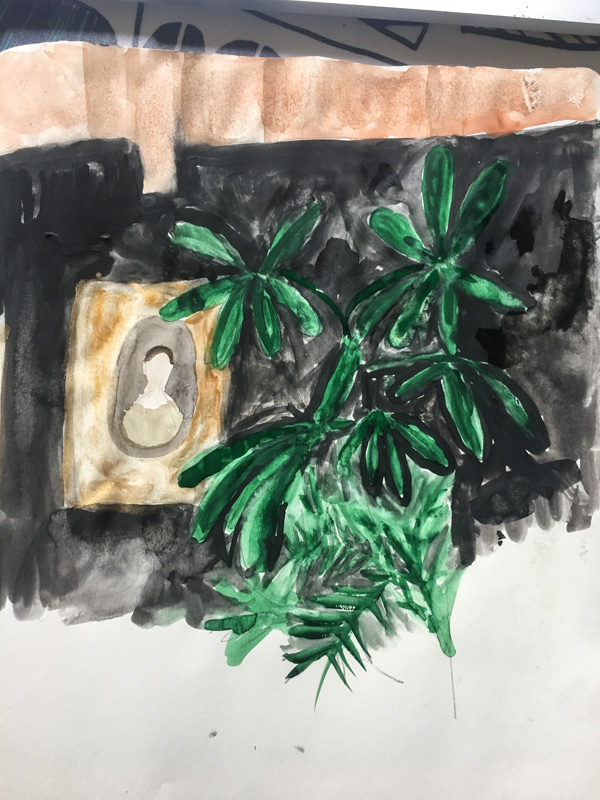 After I took that class, I wanted to learn more about painting flowers so I started with: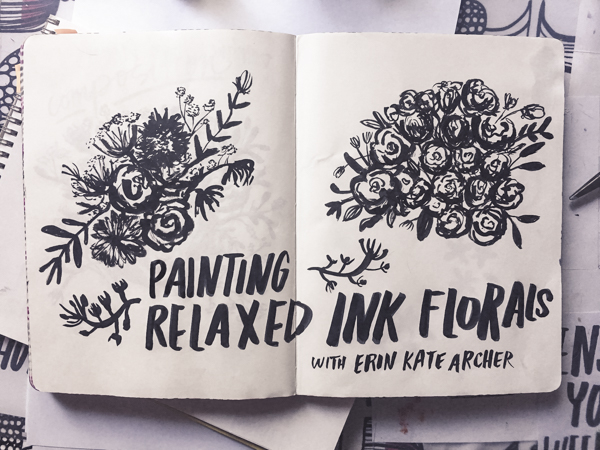 Who doesn't love a good inky floral? Black is definitely in my comfort zone too!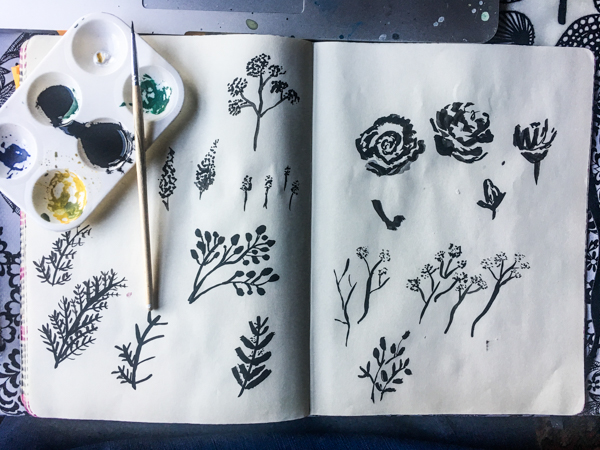 First, I learned different techniques. There was a printable (another fun aspect of Skillshare!), but my printer was sadly not working so I just used my sketchbook.
There was a demonstration on composition. I got to build upon all the ideas with a sample bouquet.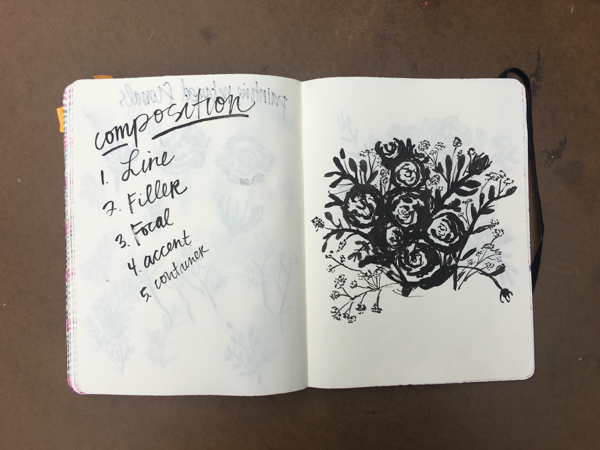 And then I got to make my own floral bouquets with black ink.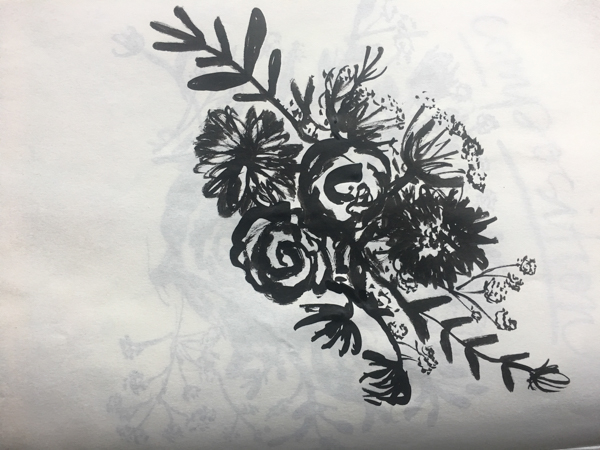 This reignited my love for black ink! You probably have already witnessed that if you're watching any of my Instagram stories these days.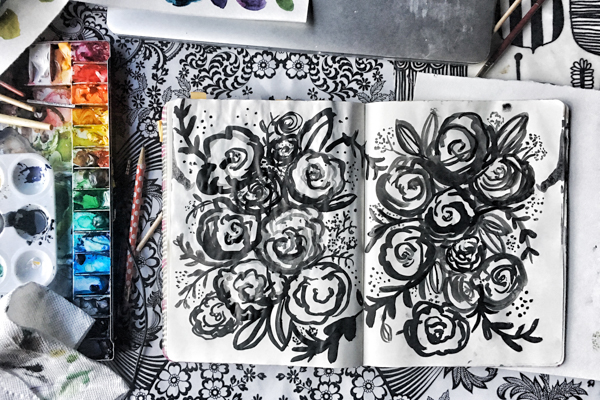 And then I started playing on my own and painted the inside of some flowers.
I am really happy with how it turned out!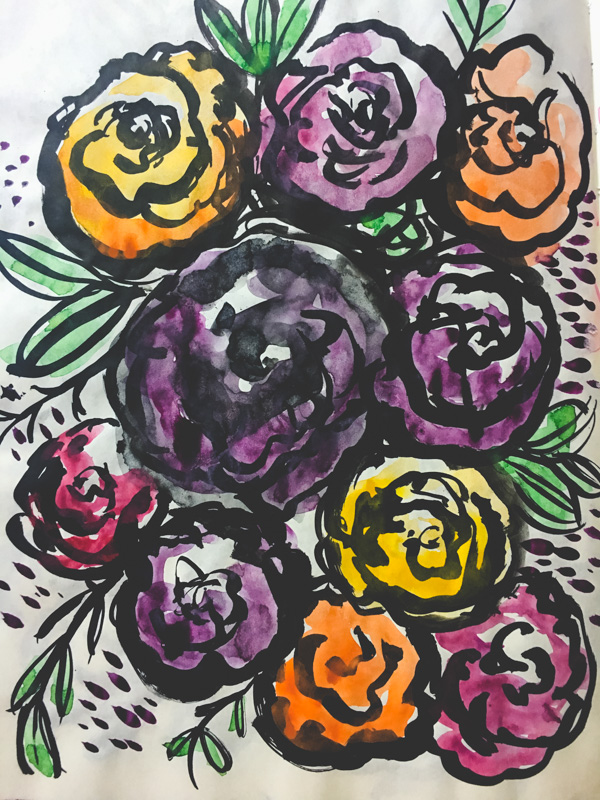 If you're looking for good basics…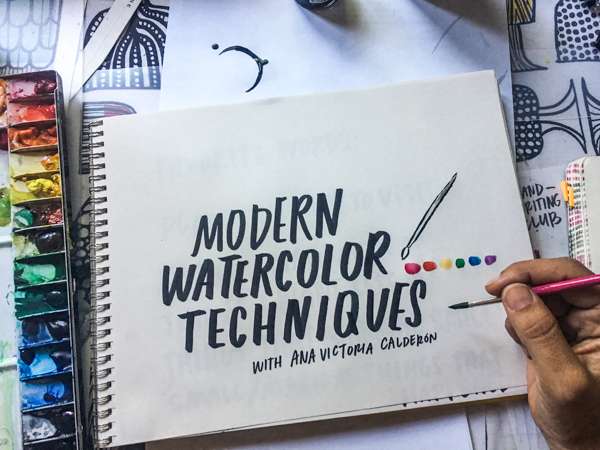 will help!
I took the class mainly so I could make a cosmos painting.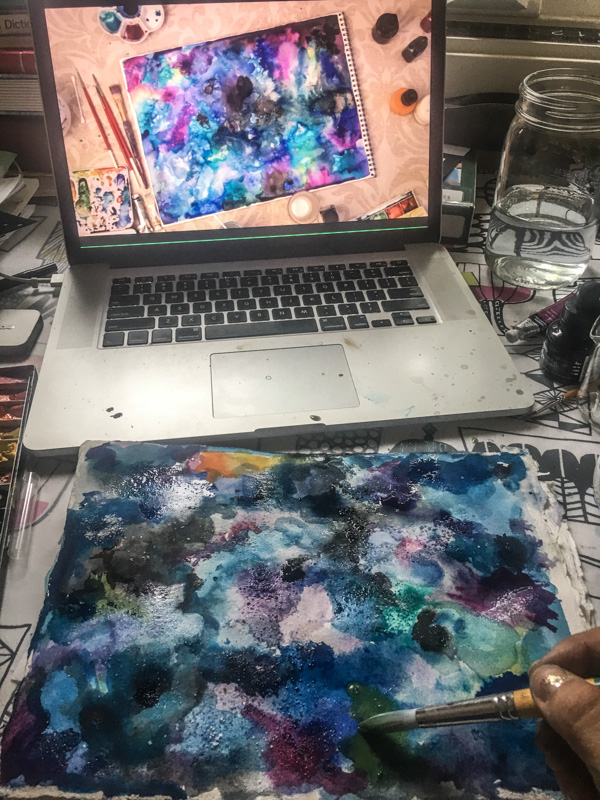 It was so liberating to make such a mess!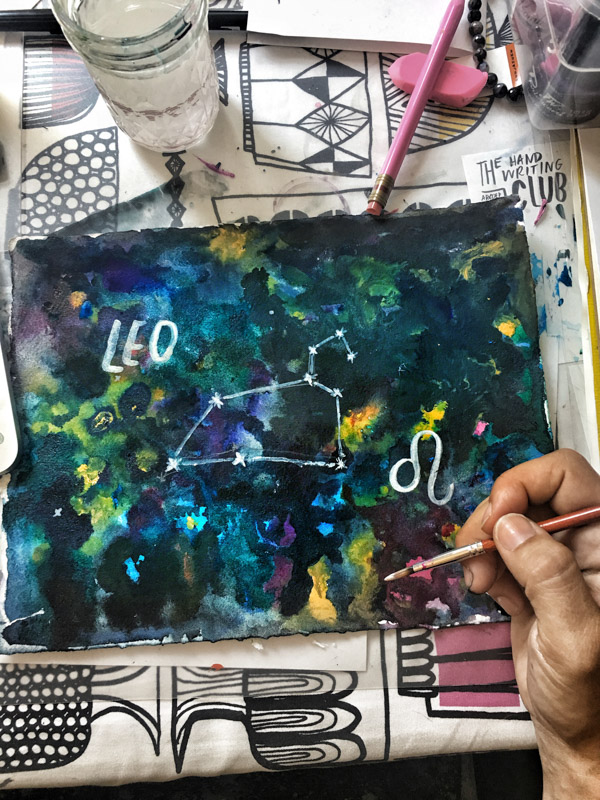 The last class I took was also really good—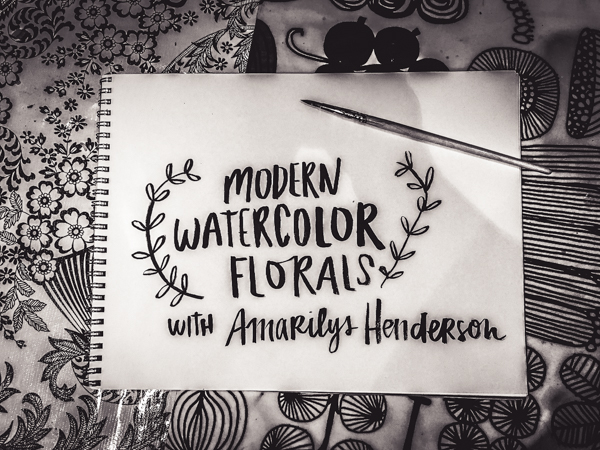 This class reminded me that my grandmother went through a watercolor flower phase when I was younger. I forgot I used to do paintings with her!!!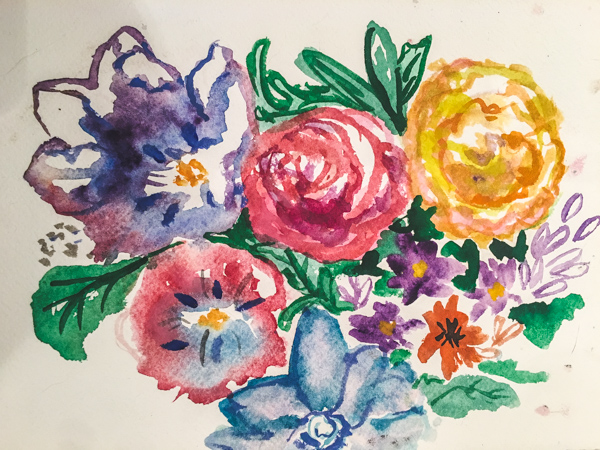 In this class, you learn three different styles of floral painting.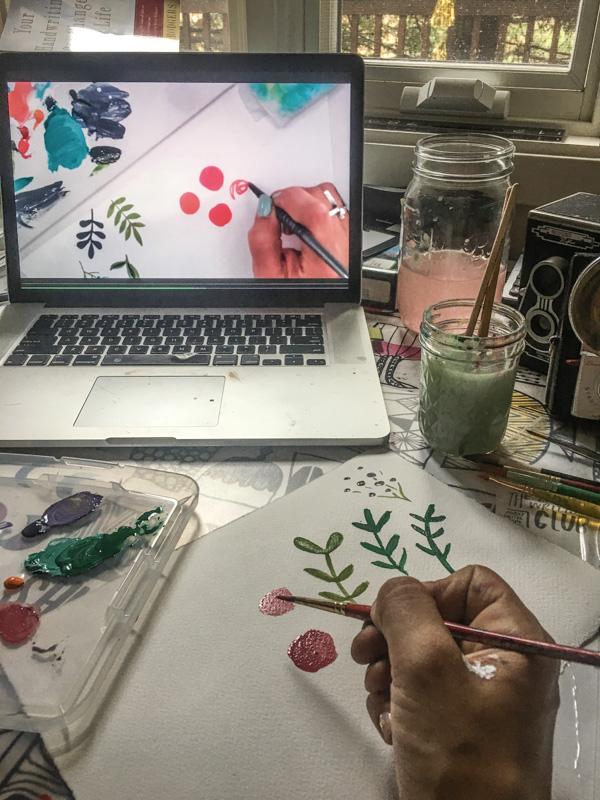 My favorite was the vintage florals— and I learned a cool technique for making your watercolors opaque.
Just add white acrylic paint!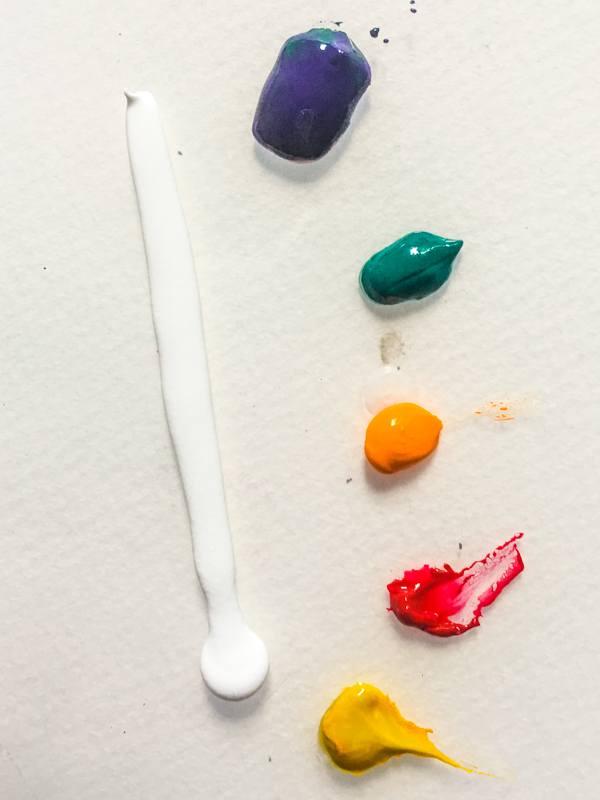 I can't believe I made that! This one was my favorite.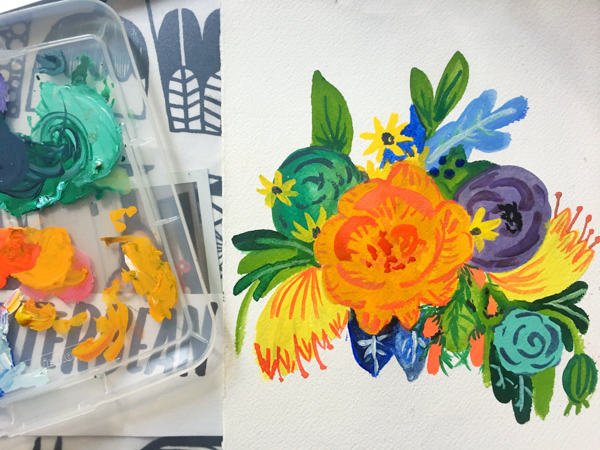 I have a whole bunch of pages in my sketchbook like this one! I'm trying hard to get better at leaves.
They're definitely challenging for me!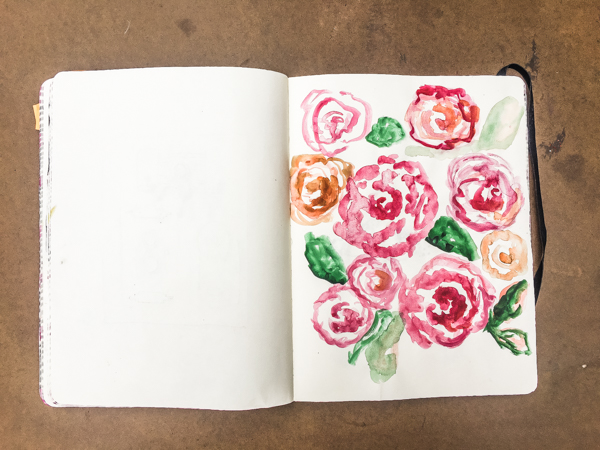 And now after taking so many classes, I am deep in an inky/watercolor phase.
This is what my work looks like currently: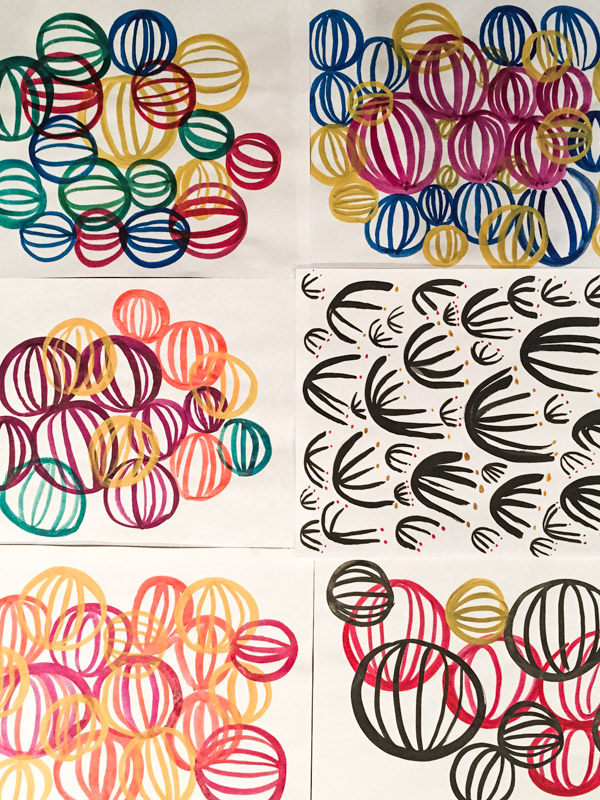 And I'm loving every second of it!
If you have some time at night, it's the perfect way to unwind after a long day. Take a class with friends or your kids. Heck! Host a ladies craft night. It's fun to be able to do something artsy together!
I hope this inspires you to get out of your comfort zone and take a few classes with Skillshare. Their selection of classes is really remarkable. I've even taken some photography classes with them in the past.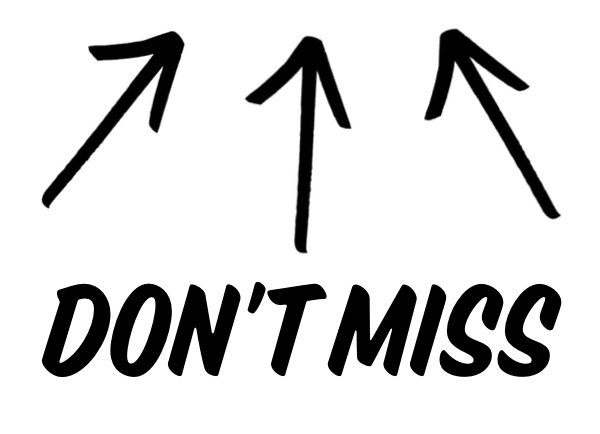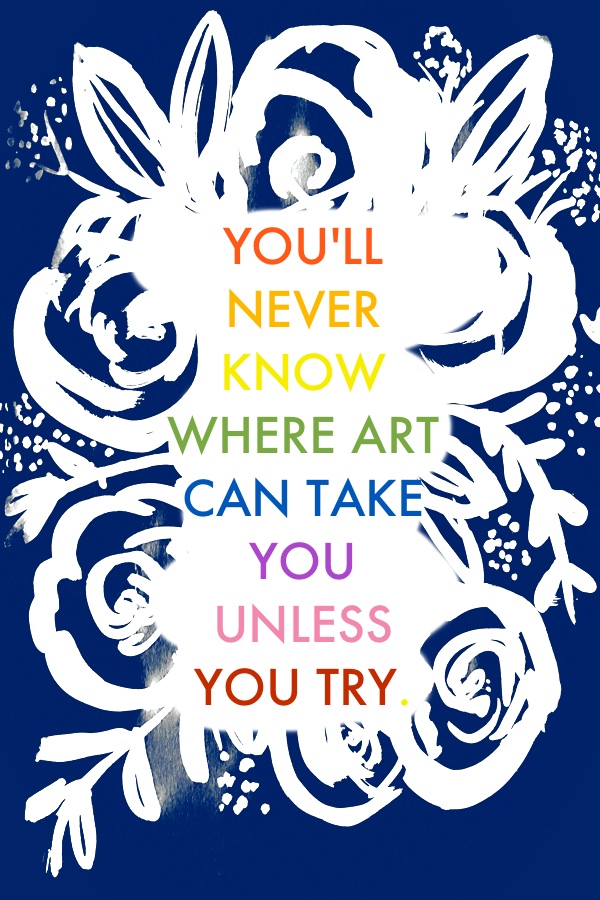 A BIG thank you to Skillshare for sponsoring this post. As always, all opinions are my own.
Happy art-making to you!