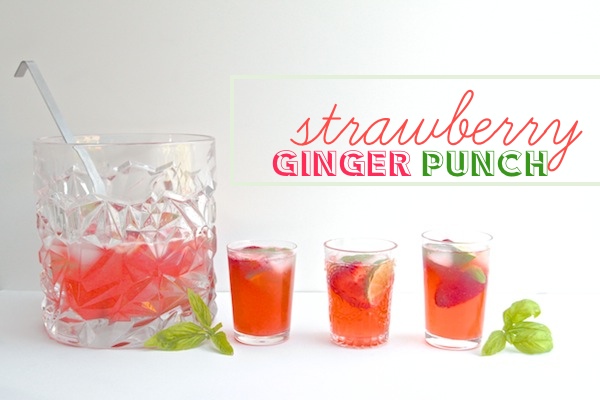 Punch bowls always make me think of school dances. Although I never went to a school dance that had a punch bowl. It seems like something one only sees in movies. Did you ever have a punch bowl at a dance? Somehow I don't think Boys II Men & punch bowls mix well. Funky Cold Medina? Yes. Now we're talking.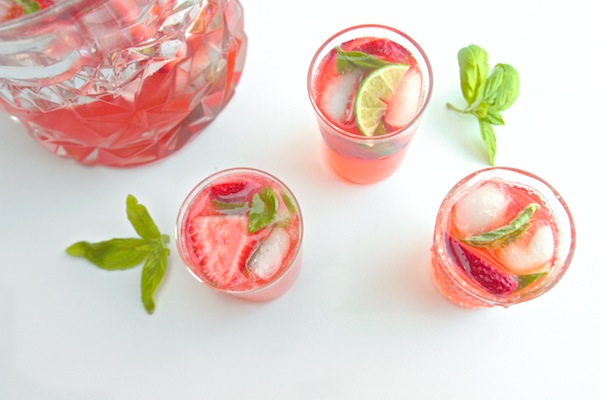 I've always wanted a punch bowl. I'm actually on the look-out for one. But when I read this recipe for Strawberry Ginger Punch and when they suggested using a big vase as a punch bowl I thought…WHOA. GENIUS. I also had all of the ingredients at home to make this punch but was missing Brandy…so I used vodka instead! Vases for punch bowls. Vodka for Brandy. We're improvising!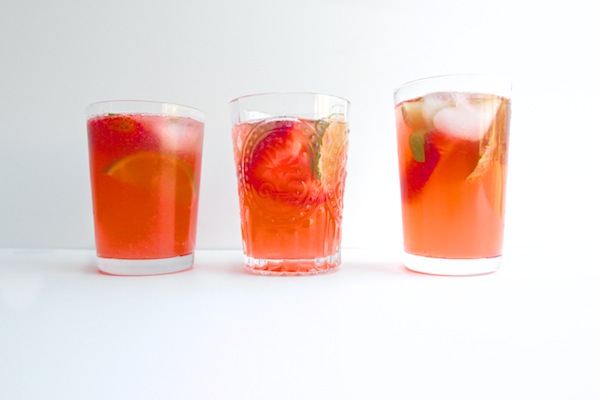 With the strawberries, ginger & basil I'm sure gin would also make a good substitute. Bubbly seltzer finishes this sweet/herbal drink off to make it more of a spritzer! It's such a refreshing drink! Perfect for summertime. Perfect for school dances? Hmm. I might be guilty of spiking (my own) punch bowl…And if you're not into spiked punches, you could totally make this without the booze. Just watch your back…someone might have a hidden flask…
And we're off!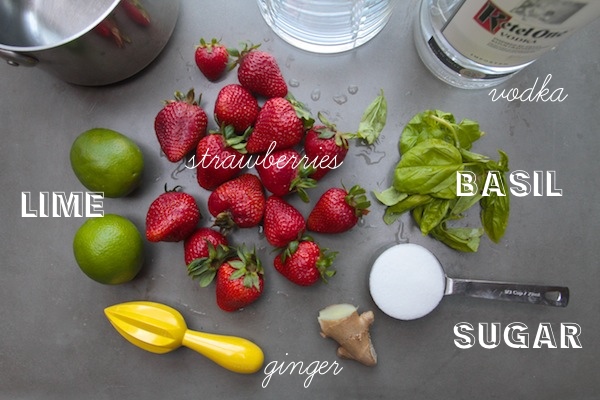 First we make the strawberry ginger syrup. Water, strawberries, sugar & ginger go into a pot.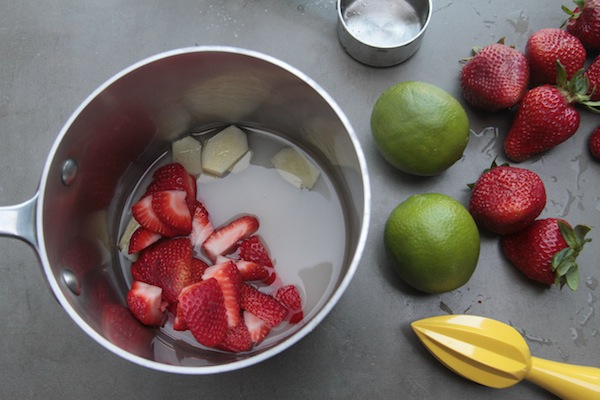 You heat it up until the strawberries get soft.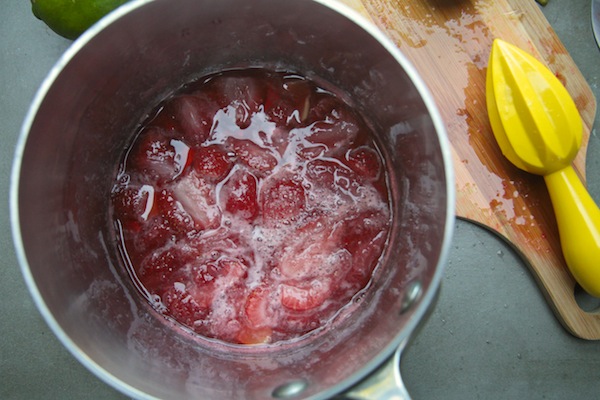 Then you pour the syrup over a mesh strainer & BAM. Strawberry ginger syrup. Look at that color. Gorg.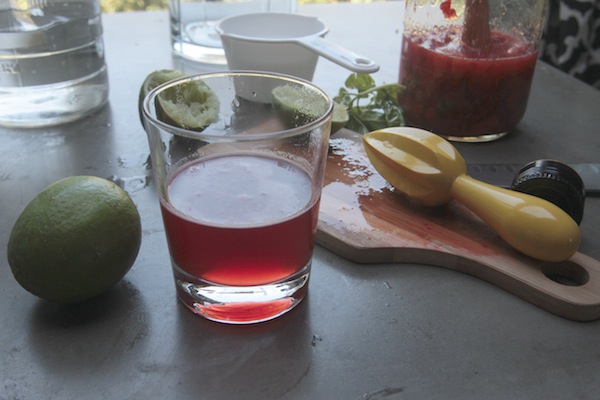 The next step is the MUDDLE. A muddler is an essential bar tool. You use it mostly for mojitos!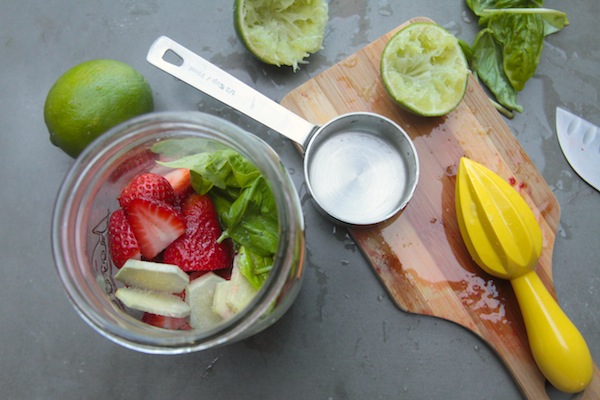 We're gonna muddle the rest of the ginger, strawberries, lime juice & basil.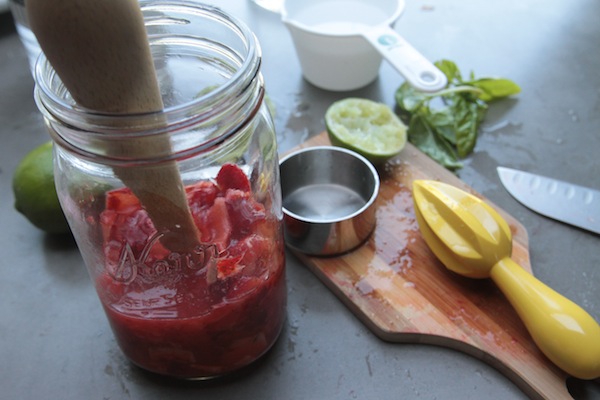 Add in your vodka.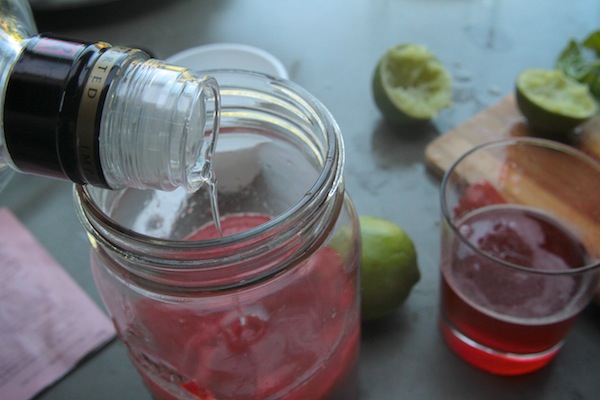 Add in the strawberry basil syrup.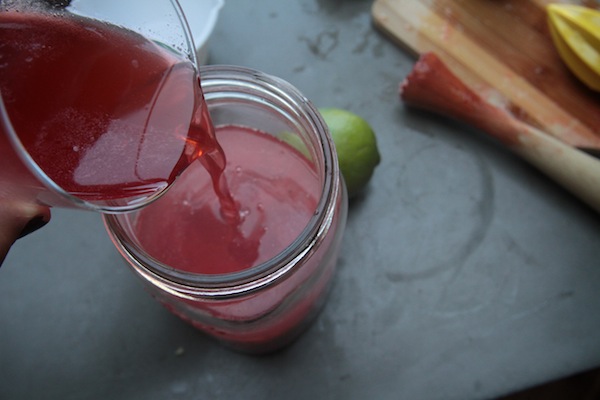 Let the mixture sit & develop flavors in the fridge. Now strain into your punch bowl.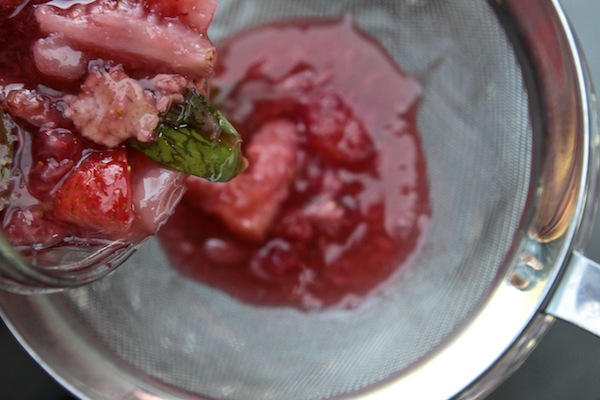 Pour in the seltzer water.
Stir in reserved strawberry slices & some fresh basil. I added lime slices to mine! Add in ice cubes!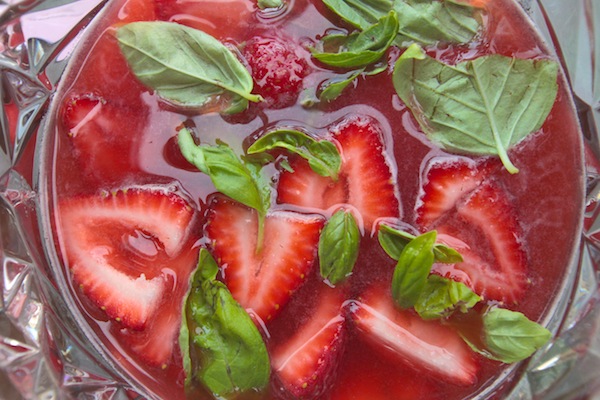 Serve up!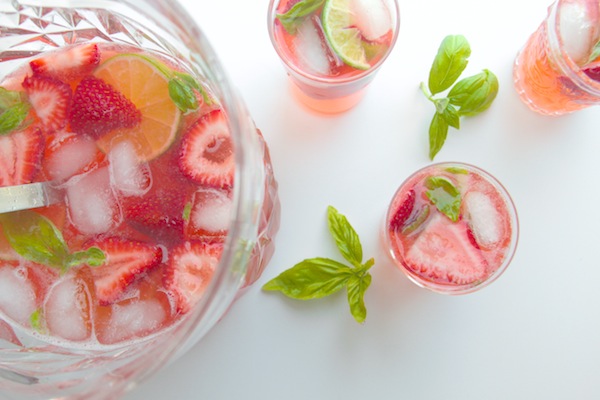 Such pretty cocktails.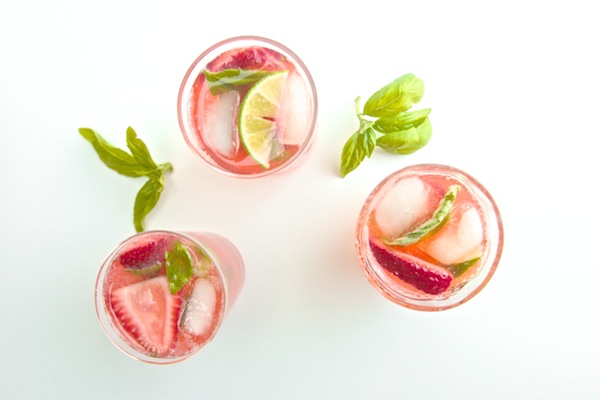 Now let's listen to the Cranberries and dance all awkward to Linger…just like we did at Homecoming.
I'm speaking for myself (kinda).
Strawberry Ginger Punch

makes 6 drinks

recipe adapted from Bon Appetit Magazine

1/3 cup sugar
12 ounces fresh strawberries, hulled, halved or quartered if large (about 3 cups), divided
1 3-inch piece ginger, peeled, thinly sliced, divided
1/2 cup (packed) fresh basil leaves, divided
1 1/2 cups vodka
3 tablespoons fresh lime juice
2 12-ounce cans seltzer water

Combine sugar, 1/2 cup strawberries, half of ginger, and 1/3 cup water in a small saucepan. Bring to a boil, stirring to dissolve sugar. Reduce heat and simmer, stirring occasionally, until berries soften, about 3 minutes. Let cool. Strain and set syrup aside.

Muddle 2 cups strawberries, 1/4 cup basil, and remaining ginger in a large jar or bowl. Add vodka, lime juice, and reserved syrup and stir to combine. Chill at least 30 minutes and up to 2 hours to let flavors meld.

Strain mixture into a large punch bowl, pressing on solids to release as much liquid as possible.

Add seltzer and remaining 1/2 cup strawberries and 1/4 cup basil. Serve over ice.