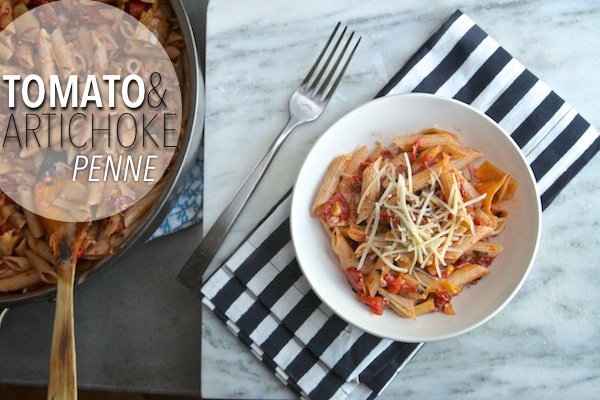 For a couple of years in college I went vegetarian (thaaaaanks, dorm food) and lived off a lot of stir-fry meals, pizza, Tillamook cheese  & hummus.  It took me about a decade to get back into the stir-fry game. I went a little overboard with my college wok…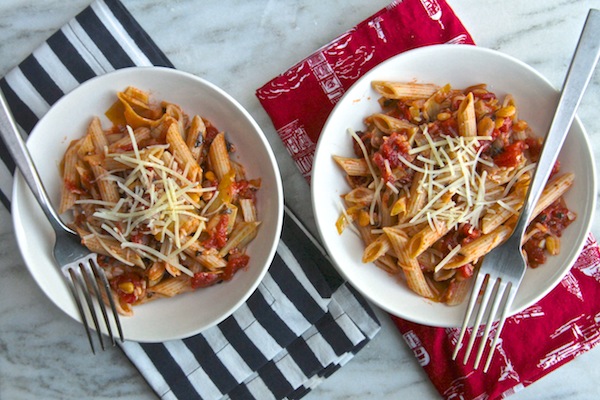 When my friend, Riley moved in during our last year of college, he came with a nice repertoire of meals. He was the first person to introduce me to chilaquiles (which I LOVED) and he also made this Tomato Artichoke Penne Pasta dish that had me swooning. He was most certainly a welcome breath of fresh air food-wise/roommate-wise.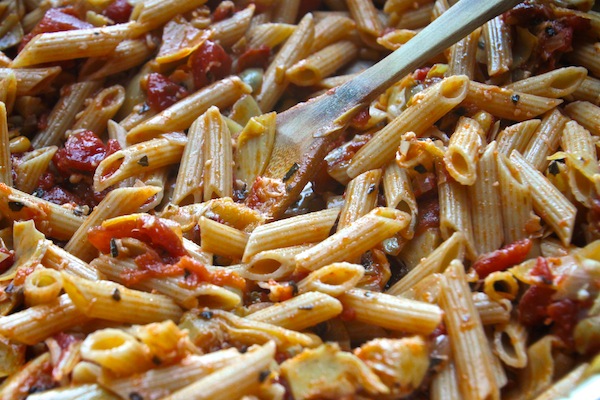 What I love about this dish was how easy it is to prepare and how it costs next to nothing to make. For a college student those two things are GOLD. For an adult who has no time to grocery shop and wants a meal with tons of leftovers throughout the week, it's SOLID gold.  Sidenote: I find eating cold pasta to be way more enjoyable than hot. Is it just me? There's just something about cold leftovers that satisfies me. Perhaps it's how the flavors develop over time? Throw some feta in your pasta leftovers and you have a fantastic salad for an outdoor picnic.
And we're off!
Ingredient gathering time. What I really like about this recipe is that everything is pretty much made from pantry staples. If you have fresh basil, go for it!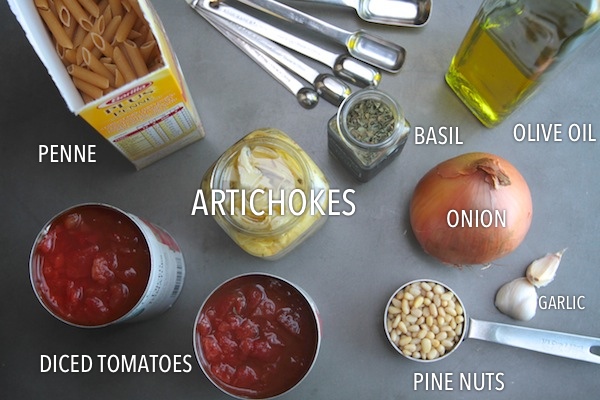 First we brown our pine nuts. Put them in your saucepan over medium-high heat for 2-4 minutes.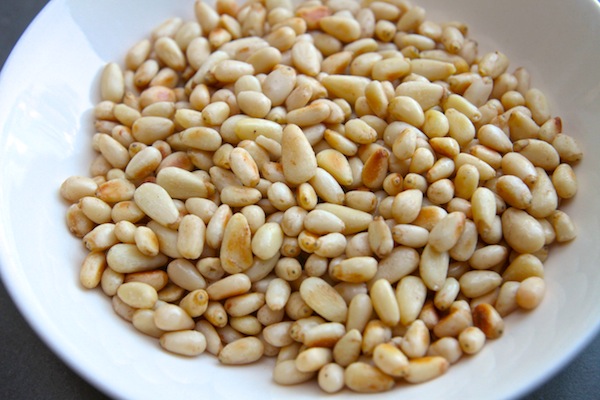 We chop up the marinated artichoke hearts & reserve their liquid for our sauce!
Sometimes I use two cans/jars because I'm a sucker for artichoke hearts. It's another thing that makes it taste amazing when eaten cold.
There's a nice tang to the sauce. You'll like the different textures in there!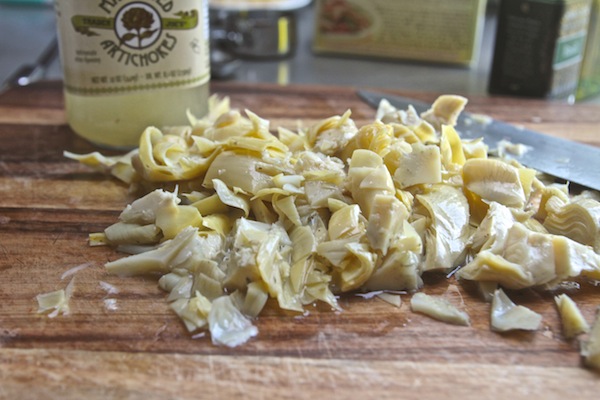 You'll want to saute the onion in olive oil til translucent. Add garlic, stir.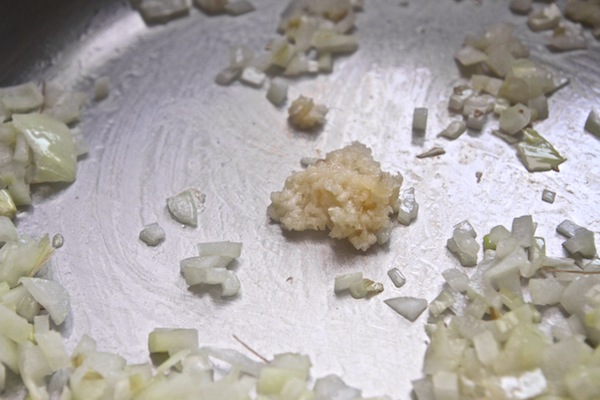 Pour in the diced tomatoes & dried basil.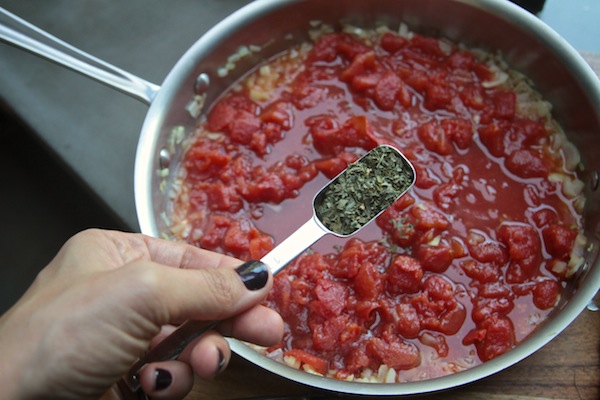 Now add the artichokes & the reserved liquid.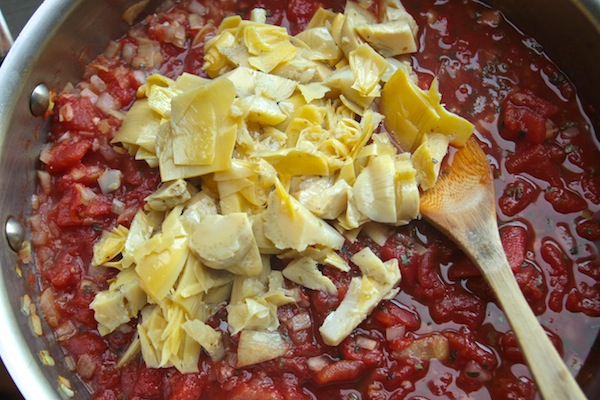 Cook over medium high heat and reduce reduce reduce. We want a thick sauce.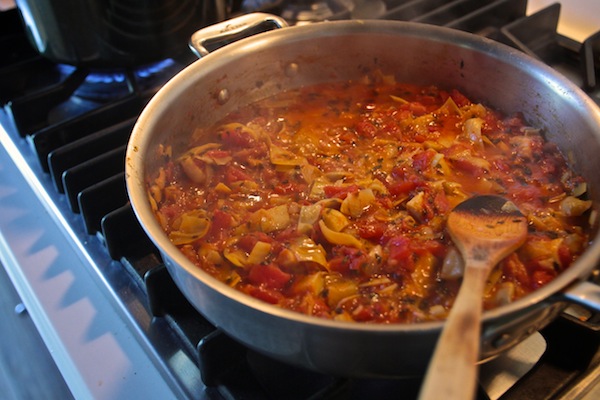 Pine nuts go into the sauce that's done.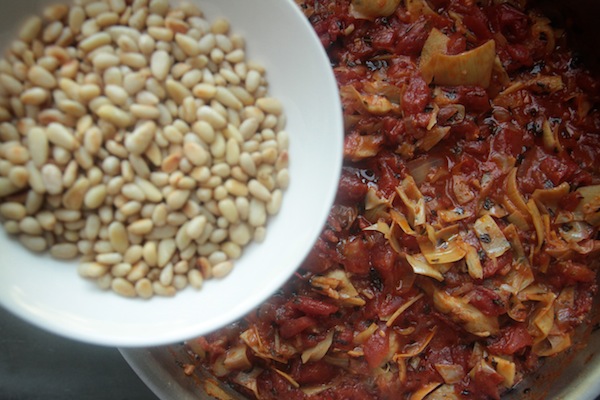 Pasta gets cooked. Pasta meets sauce.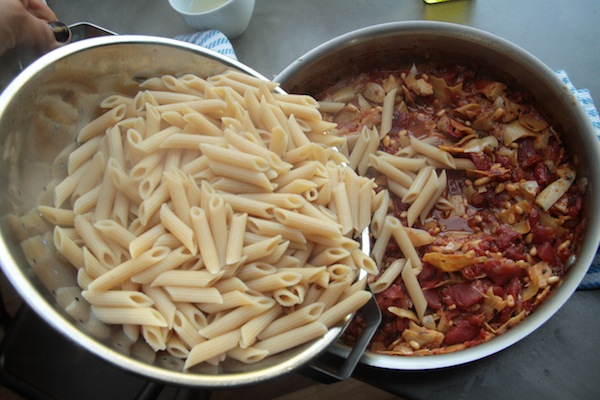 Cheese goes in that sauce. Amazing things happen.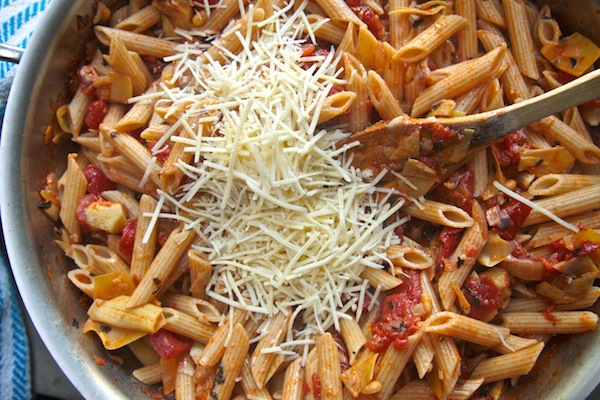 Look at this bounty!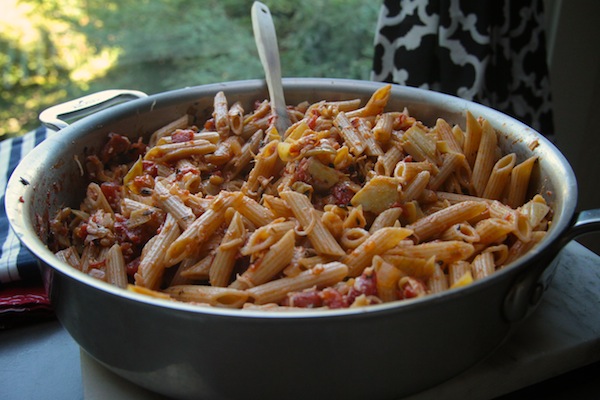 Welcome to my senior year of college, minus all of the incense, ratty sweaters & birkenstocks.
Tomato & Artichoke Penne

serves 4-6

1/3 cup pine nuts
1 tablespoon extra virgin olive oil
1/2  chopped yellow onion
3 cloves minced garlic
2 14.5 oz. cans diced tomatoes
1 12oz. jar marinated artichoke hearts roughly chopped, liquid reserved
1 1/2 tablespoons dried basil
10 oz. whole wheat penne pasta
salt & pepper
1/2 cup shredded parmesan cheese

In a medium saucepan, cook pine nuts over medium-high heat until nicely browned, about 3-4 minutes. Set aside.

Wipe saucepan clean, add 1 tablespoon olive oil sauté onions over medium-high heat until translucent, about 3-4 minutes. Add garlic, stir into onions and cook for 1 minute. Add in the diced tomatoes, chopped artichoke hearts and their reserved liquid and stir in dried basil. Cook over medium-high heat for 20 minutes, until sauce thickens. Meanwhile, cook penne according to instructions. Add pine nuts to the pasta sauce, mix the pasta with the sauce and stir until evenly coated. Add in cheese, stir and serve.

**If you find the sauce too tangy, add a pinch of sugar while it's cooking away on the stove***