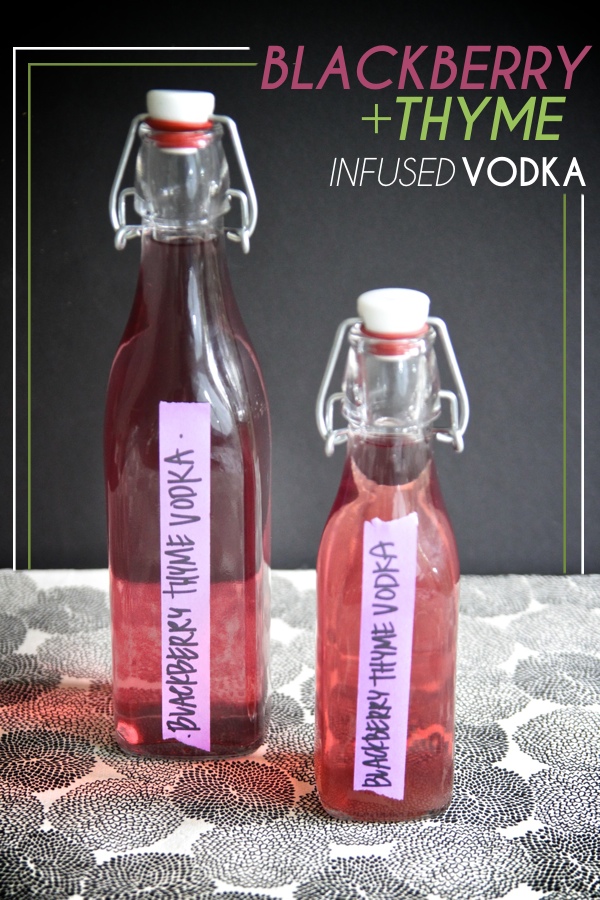 It's that time of year when I start infusing alcohol for boozy homemade gifts like a madwoman. That means my kitchen turns into a science lab. Sorry, husband! A bottle of booze is one of my favorite treats to bring to a party. BOOZE! In the past, I've made Limoncello, Amaretto, Strawberry Vodka, Cucumber Infused Vodka and Candy Cane Infused Vodka. This year I have this blackberry Thyme Infused Vodka and a spicy bourbon infusion in the works. This pretty vodka infusion of blackberries & thyme is mildly sweet and slightly herbal. I can imagine it would be fantastic cut with some lemonade, ginger ale or some tonic. That color will turn some heads, no doubt.
And we're off!
Three ingredients required.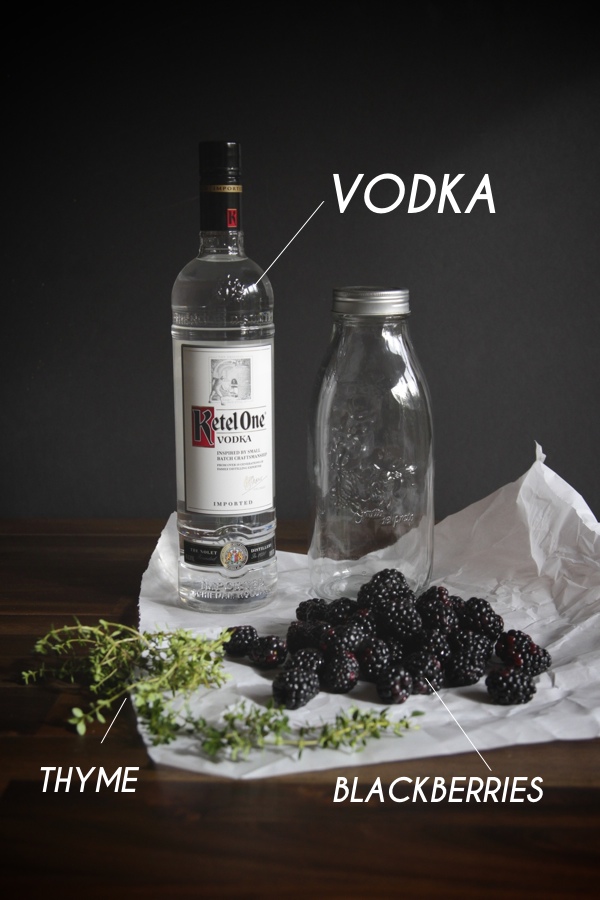 Blackberries, thyme & VODKA!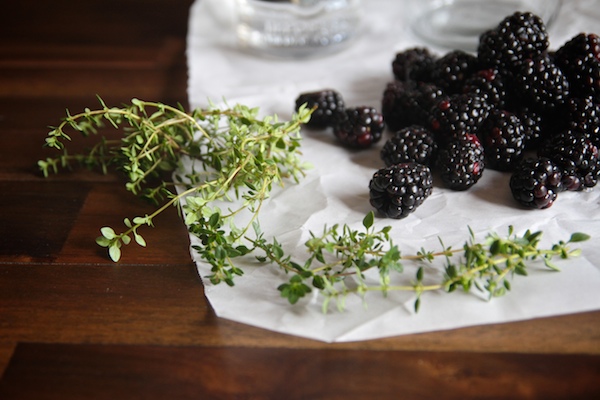 Place the blackberries & thyme in a bottle.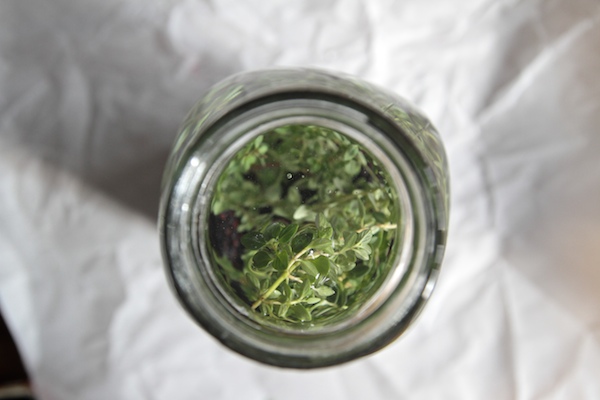 Top with vodka!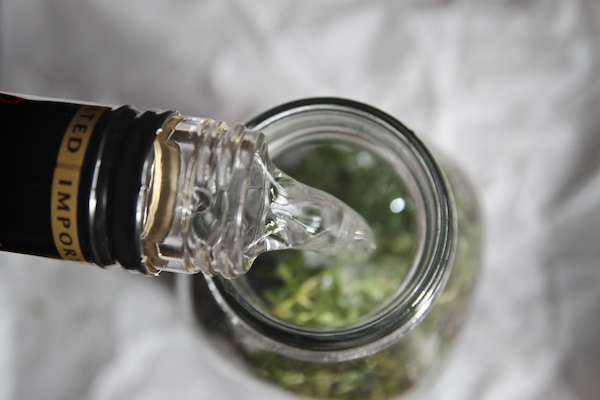 Seal! Here we are at day one.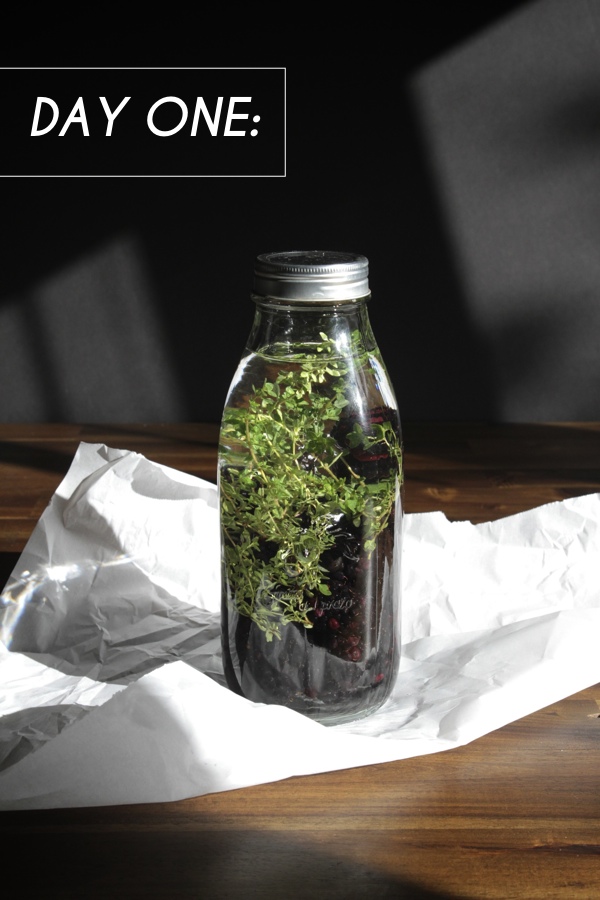 By day four, the blackberries will release a lot of their juice and color.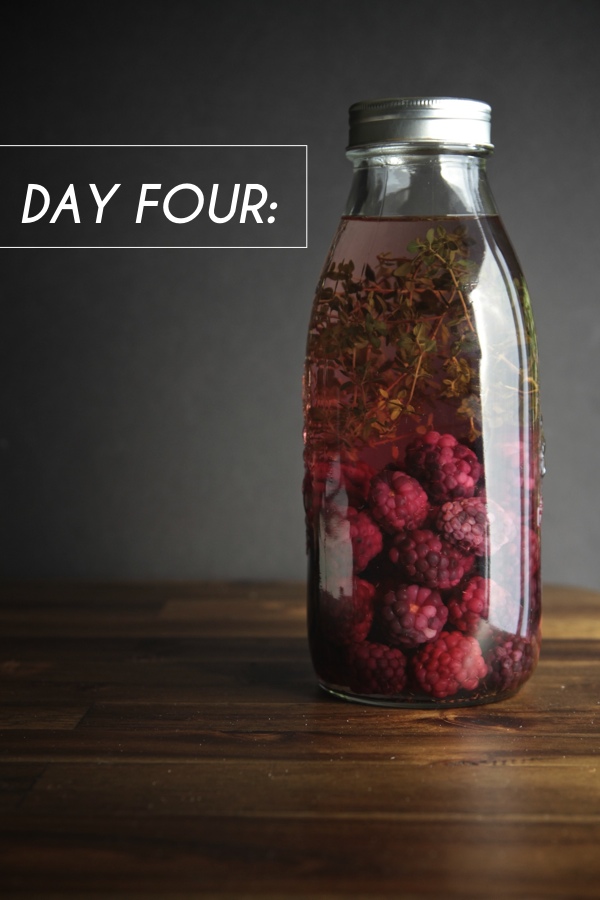 Pour the infused vodka over a fine mesh strainer. We want to discard the solids.
If you want a crystal clear vodka, pour liquid through a coffee filter.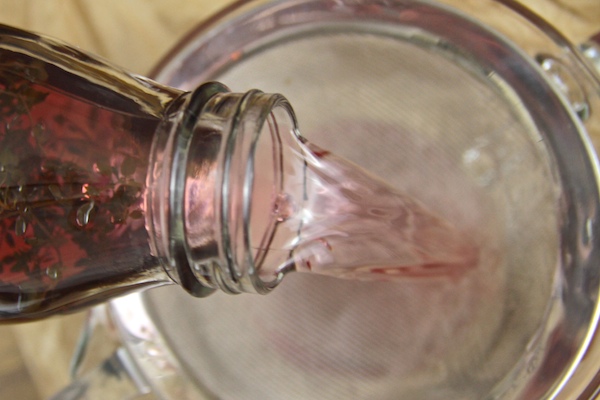 You might want to press some of the juice out of the blackberries. They're full of vodka!
Also, I don't recommend eating them. They're super bitter and POTENT after a few days in vodka.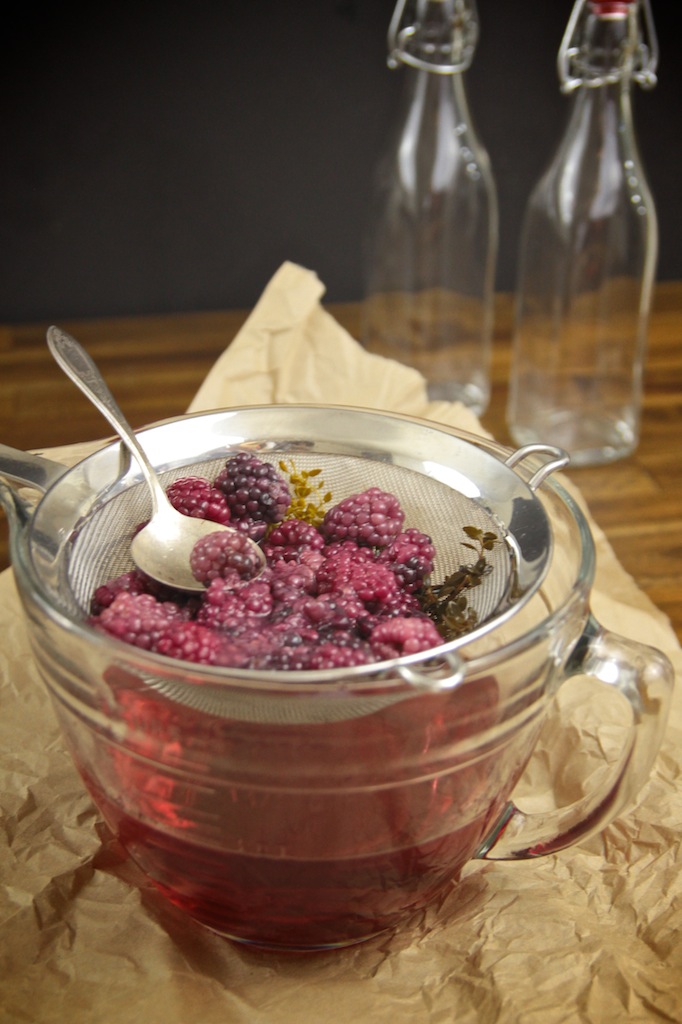 Now we have two gifts!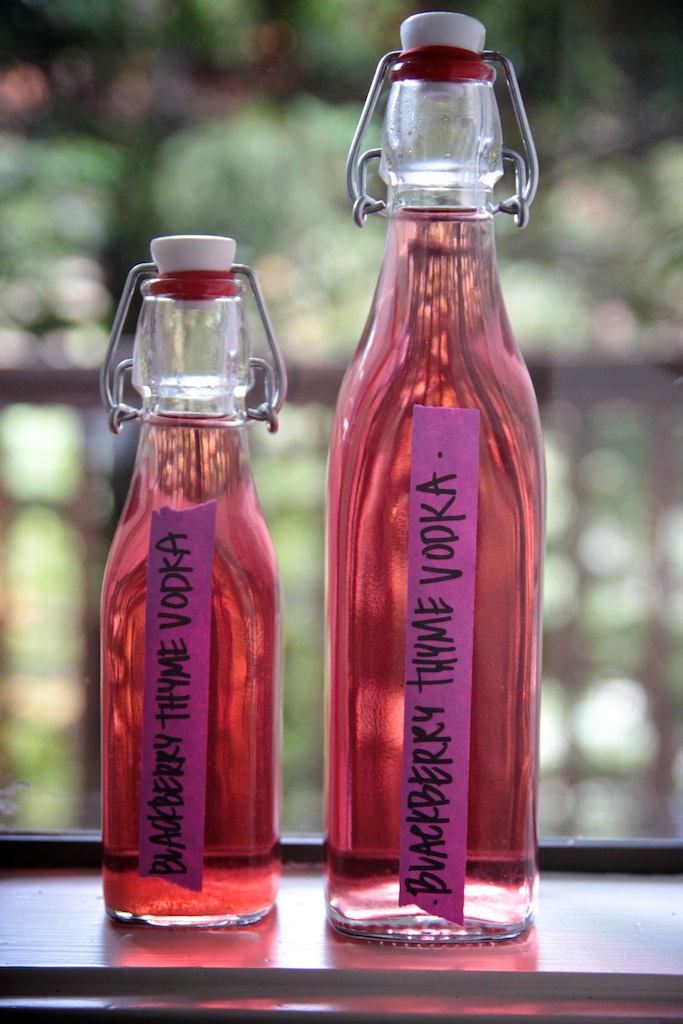 One for me. One for you. I'll let you have the bigger one 🙂
Blackberry Thyme Infused Vodka

makes about 3 cups

2 cups blackberries
10 sprigs thyme
1 (750 ml) bottle vodka

Place blackberries and thyme in a large jar with a wide opening. Pour vodka on top and seal lid tightly. Store infusion in a cool dark place and agitate quickly once a day for four days. Strain infused vodka into a large measuring cup fitted with a fine mesh strainer, pressing some of the juice from the berries. Transfer strained infused vodka to clean bottles. The infusion should last indefinitely if strained well.