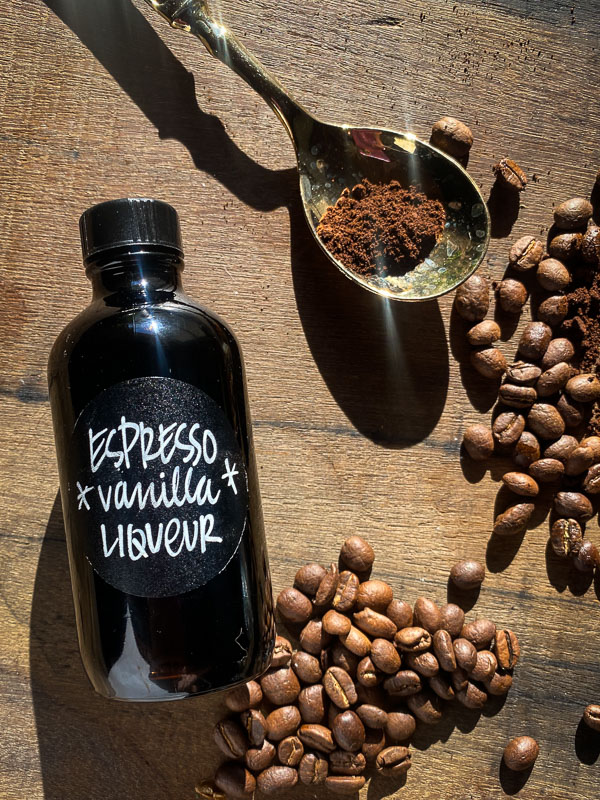 My mom used to call strong coffee "jet fuel." After tasting this batch of Espresso Vanilla Liqueur, I think this is pretty much that!
It's basically cold brew coffee made with vodka (instead of water!) that's flavored with vanilla, a stick of cinnamon, and some simple syrup to sweeten the deal.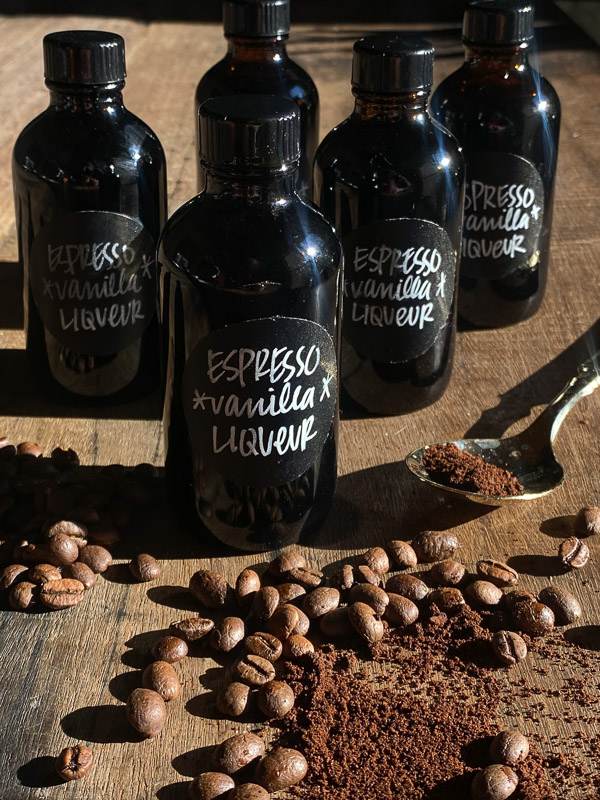 How can you use the Espresso Vanilla Liqueur?
boozy milkshakes/frappe
add to your coffee
pour a shot over ice cream
use it to make tiramisu
If you're looking for a last-minute homemade gift, this one is good. You need 2 days to complete the task.
I made some for my coffee-loving friends this holiday season!
Ingredients involved.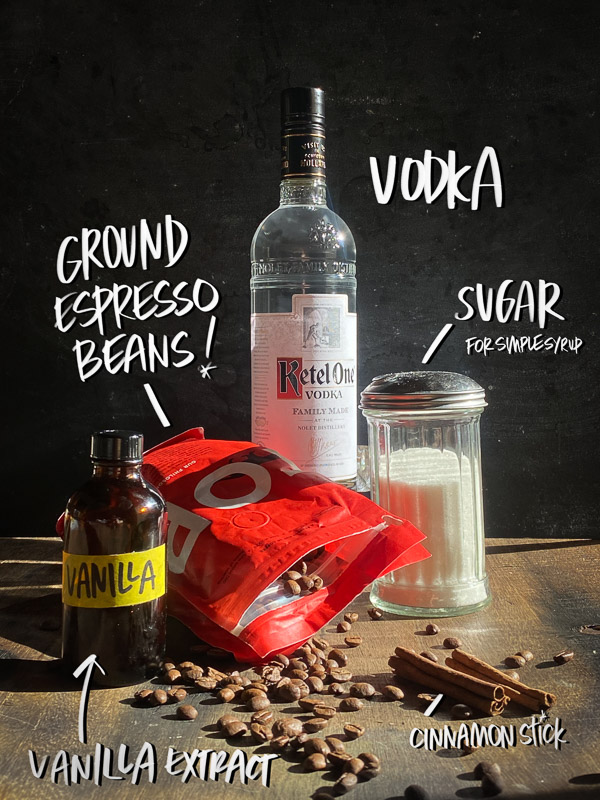 Vodka, ground espresso, and a cinnamon stick infuse!
Put a lid on and return to it a few days later.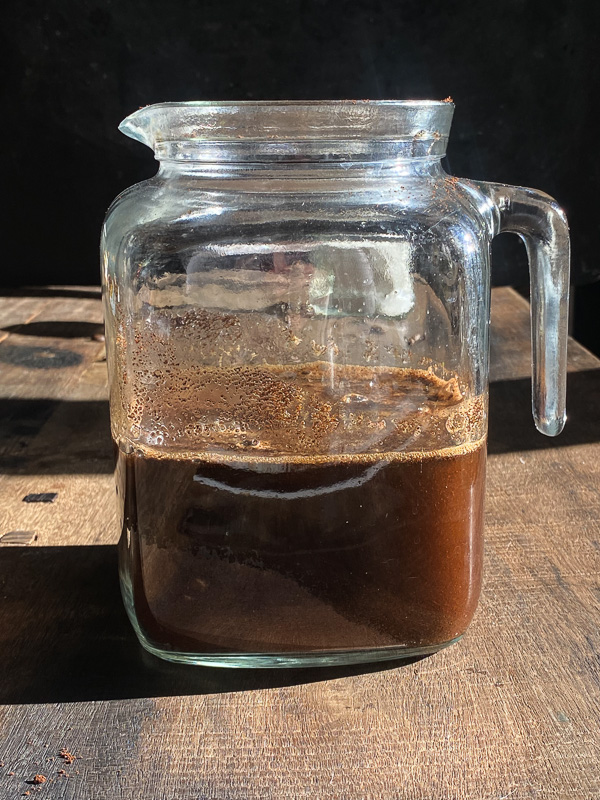 I forgot I needed my pitcher for meal prep so I transferred it to a jar.
To strain the mixture, I used a french press
and then followed it up with a paper coffee filter.
You just want to make sure there's no sludge!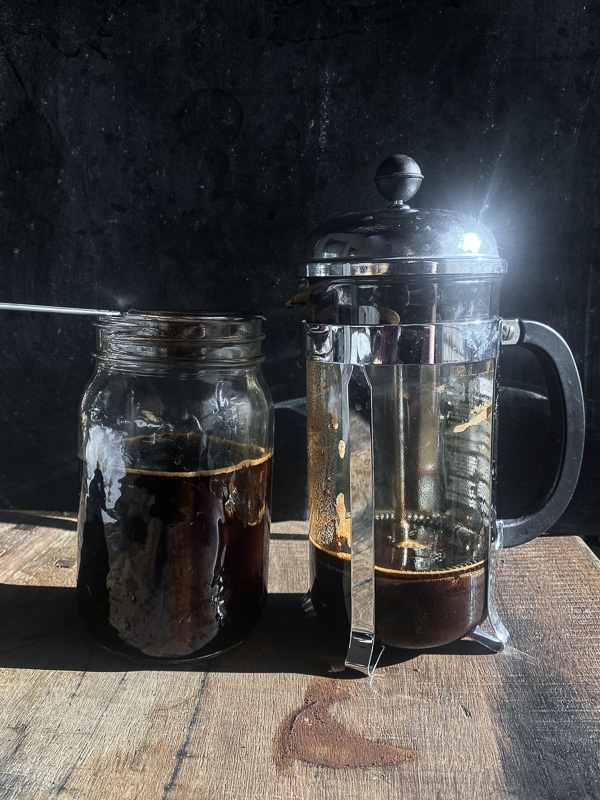 Now we add some simple syrup to taste. Err on the side of not too sweet.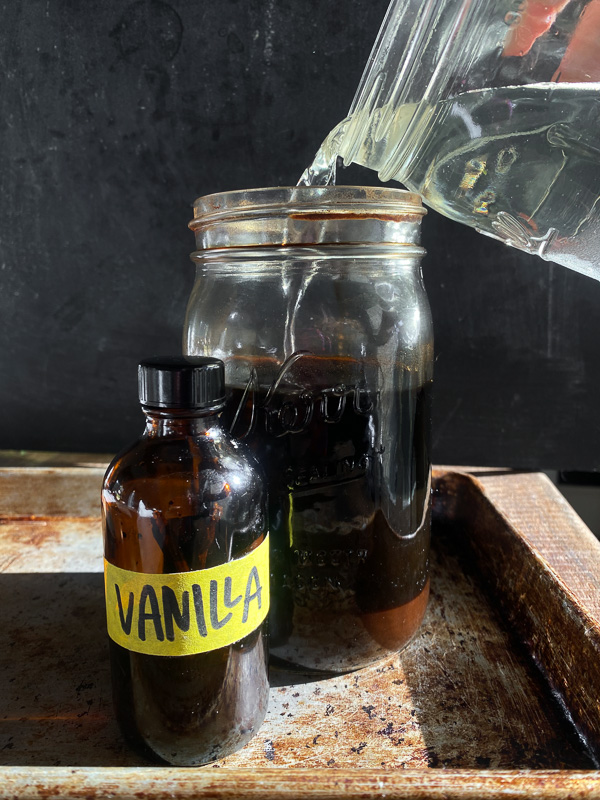 Cuz we are going to be adding vanilla!
Stir it in and add more simple syrup if you feel like it needs some more.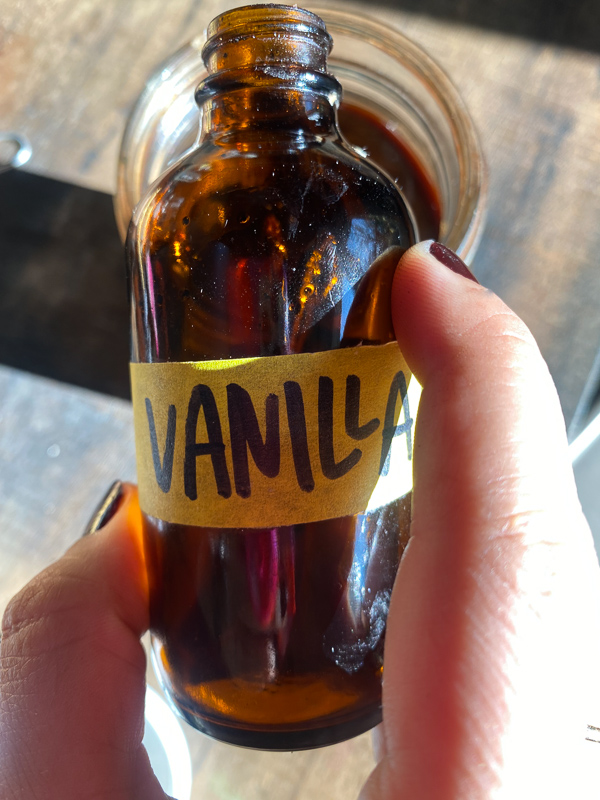 Strain it into your bottles of choice!
I used this 4 oz. glass amber bottles for this project.
(each bottle is enough for 2 shots!)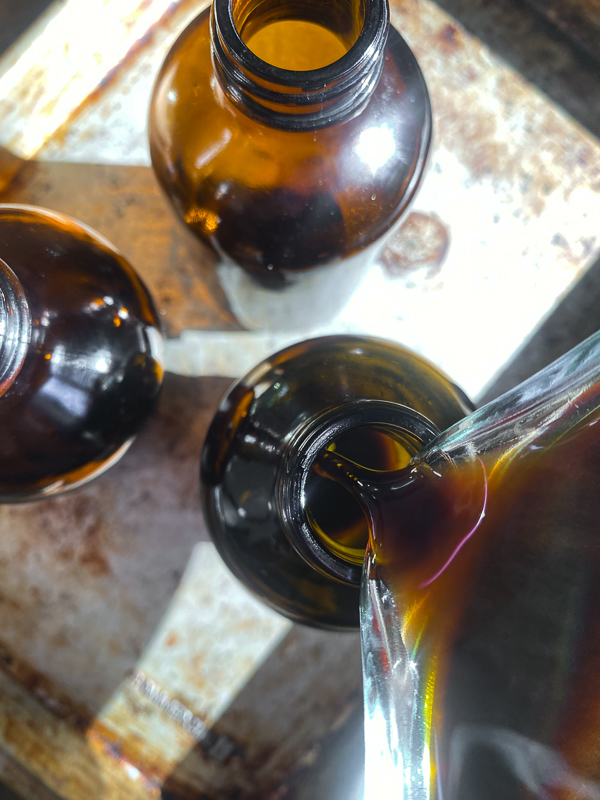 Then I labeled each bottle with black chalkboard labels & a chalkboard pen.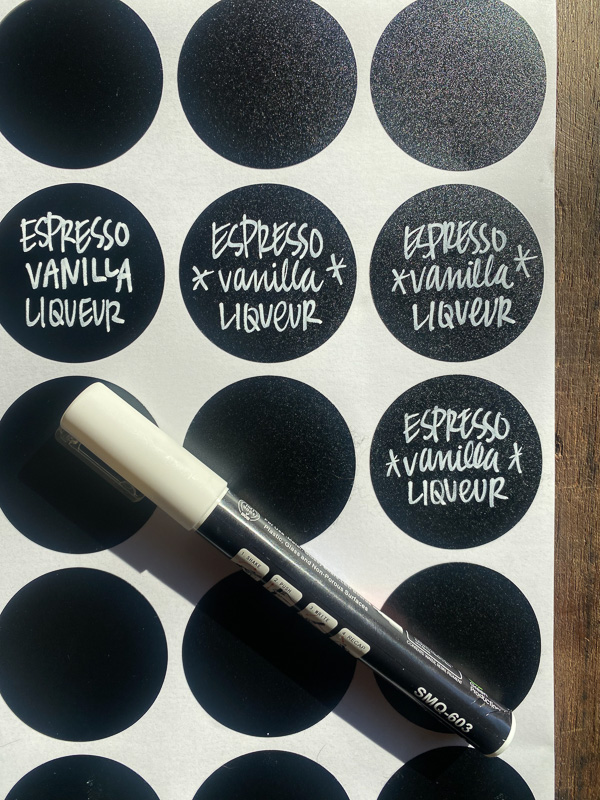 Aren't they pretty??!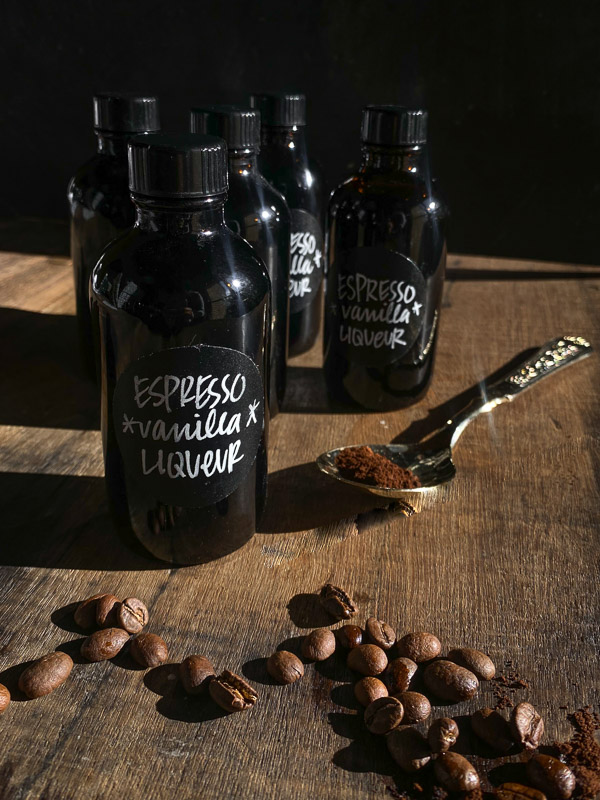 A little splash to your iced coffee on a weekend afternoon might be nice!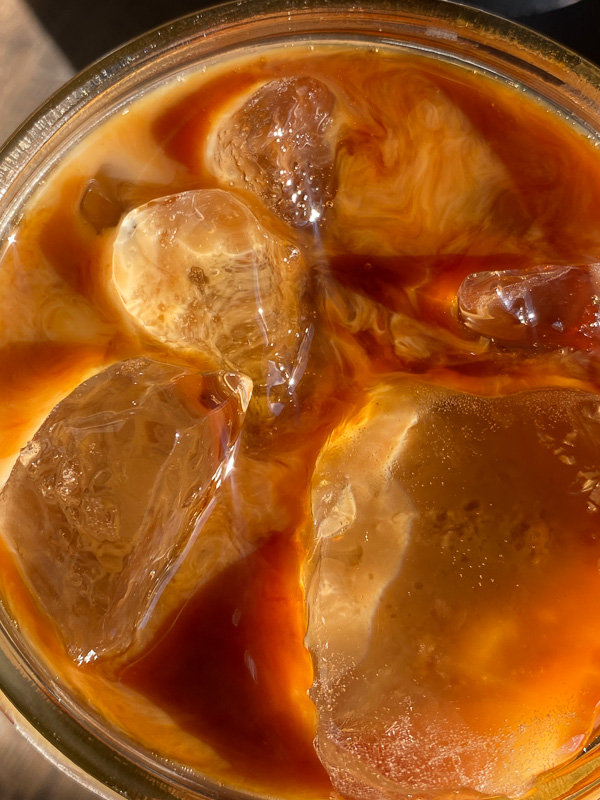 Keep refrigerated for up to 3 months!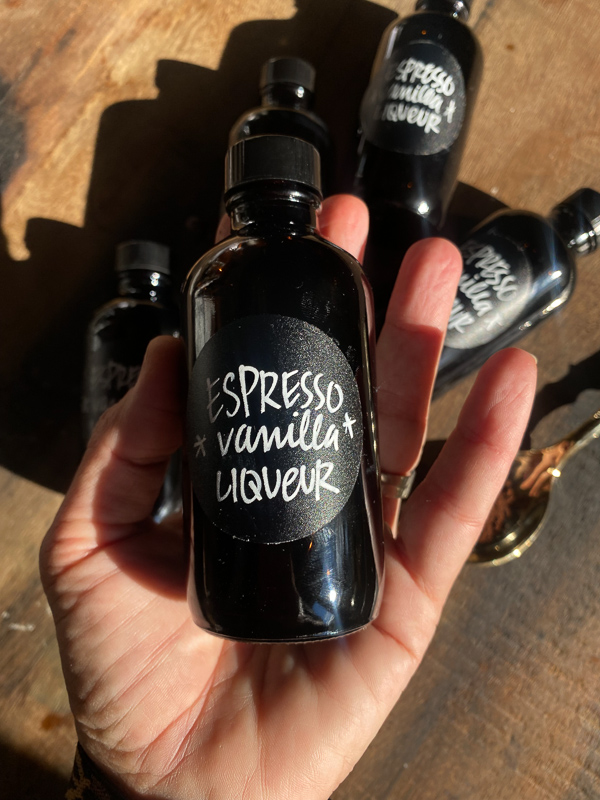 If you also like making boozy infusions for holiday gifts, check out:
Espresso Vanilla Liqueur

makes about 3-4 cups

recipe slightly adapted from Martha Stewart

1 1/4 cups coarsely ground espresso

1 cinnamon stick (about 2 inches long)

1 bottle (750 ml) vodka

½ cup- 1 cup simple syrup

2 teaspoons pure vanilla extract

Combine espresso, cinnamon stick, and vodka in a large nonreactive jar; cover and let stand at room temperature 1 to 2 days. Strain through a very find strainer then through a coffee-filter-lined sieve. Stir in simple syrup to taste, then add vanilla. Divide mixture among clean bottles. Refrigerate for up to 3 months.