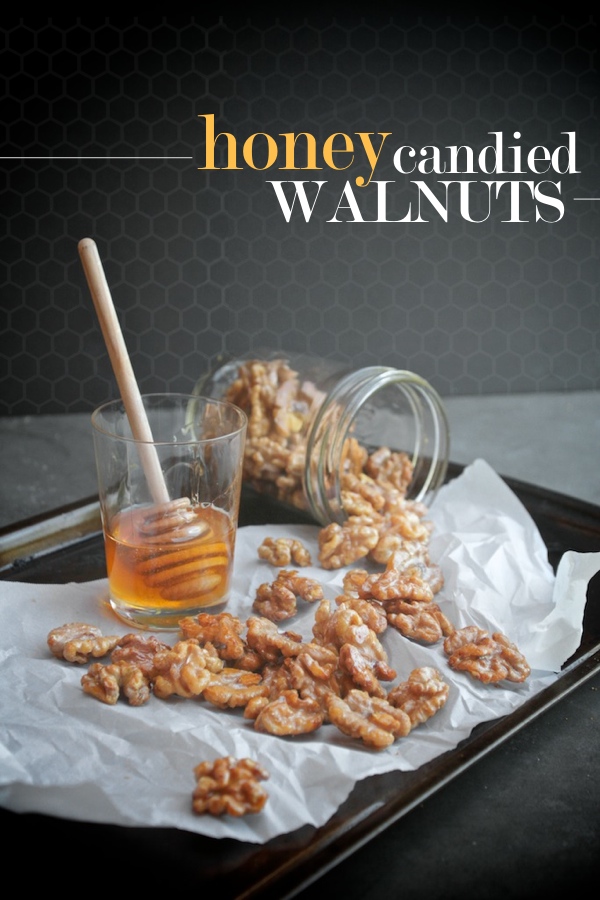 Honey Candied Walnuts are like the diamond stud earring of the salad world. You can quote me on that. They complete a salad in the same way diamond earrings complete an outfit. They're a classic and they never go out of style. I wonder what Audrey Hepburn thought of candied walnuts. Were those a thing back then? Probably…because they're classic. Anyways, they add a crunchy toasty sweetness to whatever you put them in….even if it's your hand. I tend to overdo how much I put in my salad bowl. Life is short, yo. Nuts are awesome. You can quote me on that too.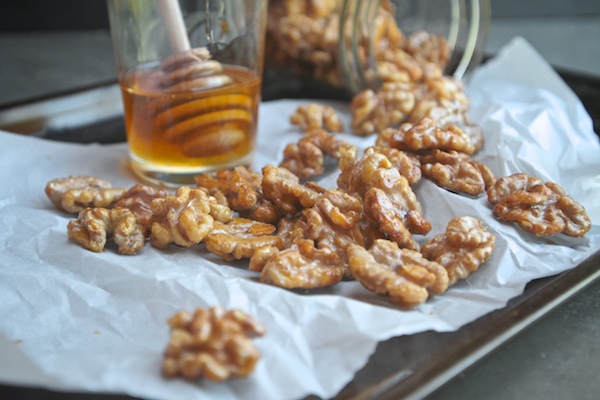 This recipe from Alice Waters' The Art of Simple Food II: popped out at me when I was flipping through for salad inspiration. Honey?! Yup. Got that. Sugar, water & walnuts. Always in my pantry. That's it and that's all. I may have sprinkled sea salt on half the batch because that's how I do. Seriously, make yourself some. They're such a good thing to have in your meal prep arsenal. Snack on them, pair them with a cheese plate, toss some in an apple crumble, put them in your yogurt and of course they belong in SALAD NATION!
And we're off!
I'm listening to some 90s mix on Spotify right now.
Imagine me writing this with the tune of Give it Away from the Red Hot Chili Peppers.
Ok. cool. Let's see if I can finish this part before the song ends.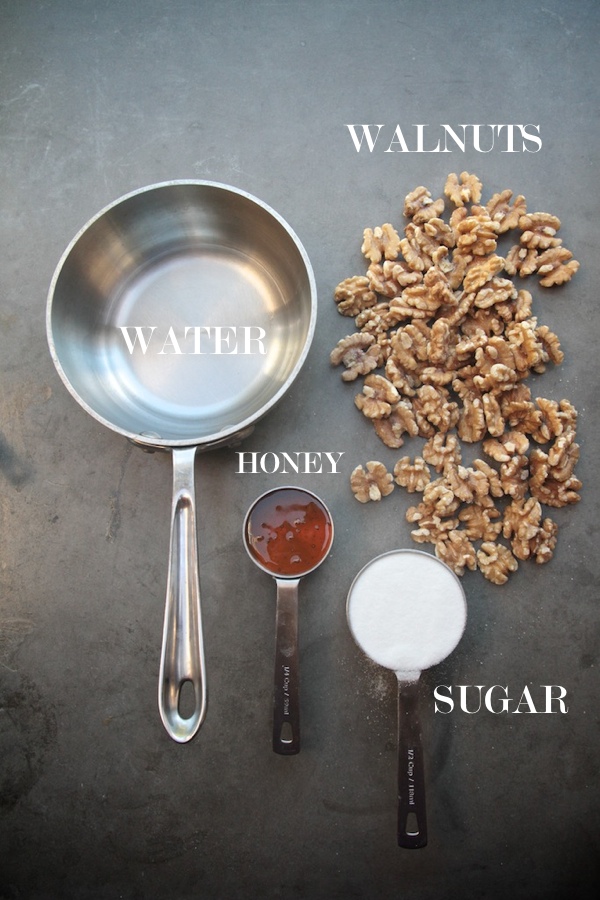 Honey, sugar, water.
Love me say hell yes.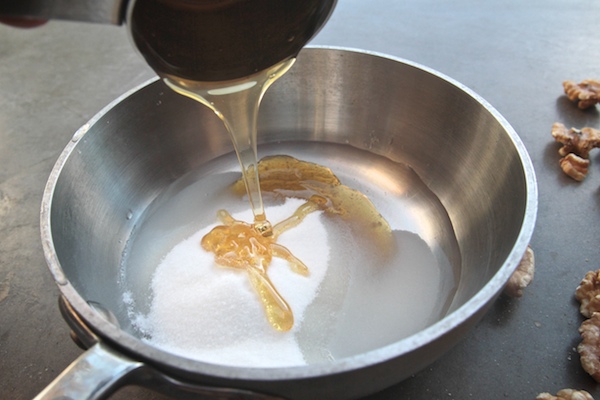 Boil the sugar mixture. Pour it over the walnuts.
Will Ferrell looks like the drummer from Red Hot Chili Peppers. Don't believe me?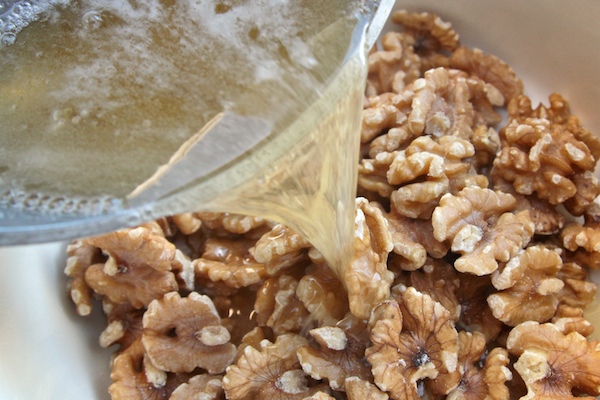 Let the nuts steep. I can't believe I typed that sentence. I didn't say anything about tea bags though…
…Never been a right time THAN NOW…..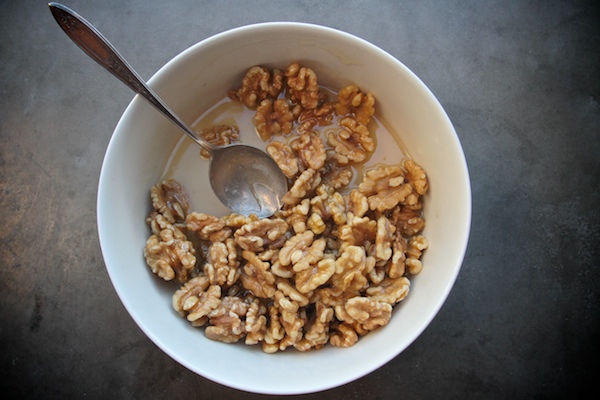 You want the honey syrup to soak in.
….Give it away give it away give it away now……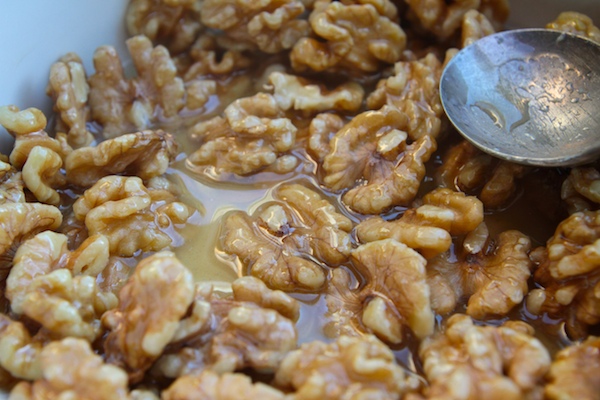 Let them drain. I did this over a cooling rack and put some parchment underneath to catch.
What I got, you gotta give it to your Mama. (heehee)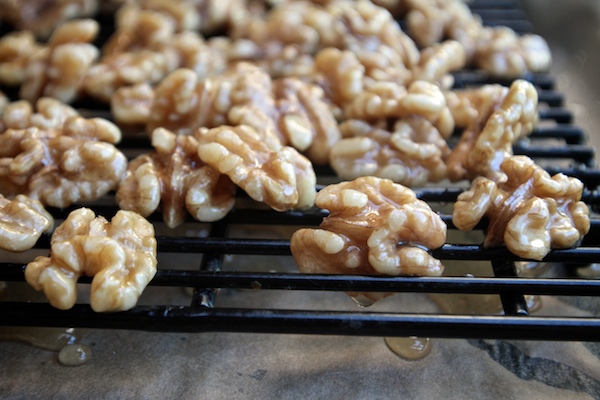 Nuts go on the parchment paper lined baking sheet. Now BAKE.
What I got you gotta get it put in you (what does that even mean?)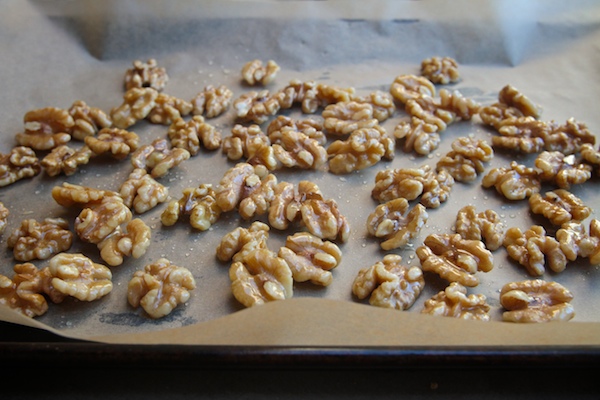 While that bakes…. SORRY NOT SORRY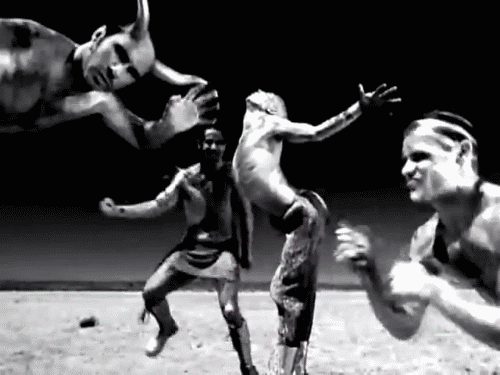 Done.
Give it away now.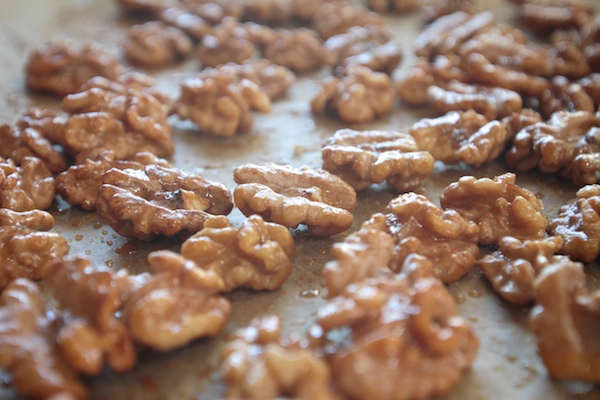 Give it away now.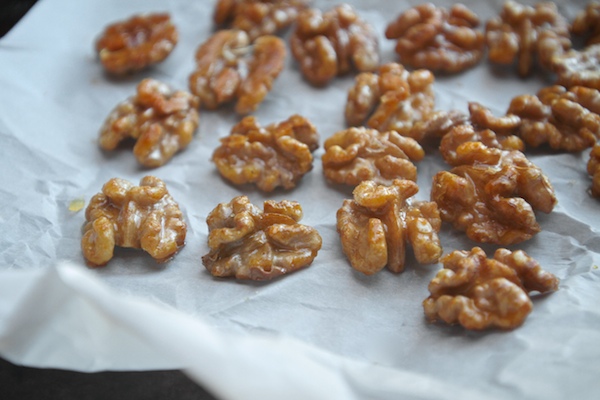 I may have to give these away since I keep eating them… Didn't I have grand salad plans??!
Honey Candied Walnuts

makes 2 cups

recipe adapted from The Art of Simple Food II

1/2 cup sugar
1/4 cup water
1/4 cup honey
2 cups walnuts

Preheat oven to 325F. Mix sugar, water, honey in a small saucepan and bring syrup to a boil over medium heat. Place walnuts in a large bowl and pour honey syrup on top. Stir well for about 1 minute and let nuts steep in the syrup for 2 to 3 minutes.

Place a piece of parchment on top of a baking sheet. Top parchment with a cooling rack and gently place the nuts on the cooling rack to drain. You want to make sure that most of the syrup is caught on the parchment. Remove parchment filled with the honey glaze and replace with a new piece of parchment paper. Toss nuts on the lined baking sheet and bake for 10-15 minutes, making sure to toss every 5 minutes. Properly candied nuts should feel slightly sticky, and look light golden and shiny. Remove nuts from the oven and cool completely before using. They can be stored in an airtight container in the pantry for up to one month.