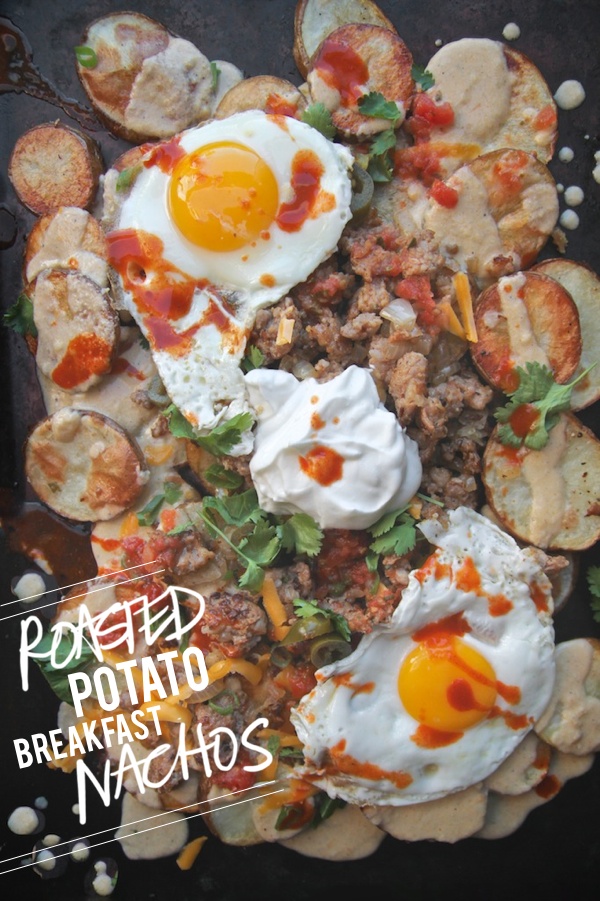 I know we're supposed to be in Thanksgiving Brainstorm Mode right now but let's talk about the days after when you have company over at your house and you want to feed them something delicious for breakfast. Besides dipping into your leftover stash, you should make them this showstopper Roasted Potato Breakfast Nacho recipe from Joy the Baker's Homemade Decadence Cookbook. If you haven't bought yourself that book WHAT ARE YOU WAITING FOR??! Seriously.  I can imagine it would also be good for one of those Sunday football situations as well. My maj knows what's up when it comes to potatoes and cheese.  I'll bring the runny egg yolk to the situation because that's how I roll. Teamwork!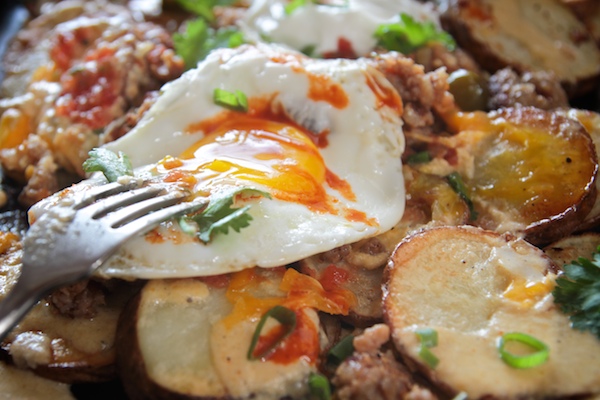 As I type out this recipe, I see that it serves 4-6 people. In my house it served two. That happens whenever meat & potatoes are involved. My husband is in heaven whenever the two things are combined and he eats as if his life depends on it. It secretly makes me happy. As you can imagine it's hard to lose weight in my household when you have a food pushing wife.
Exhibit A: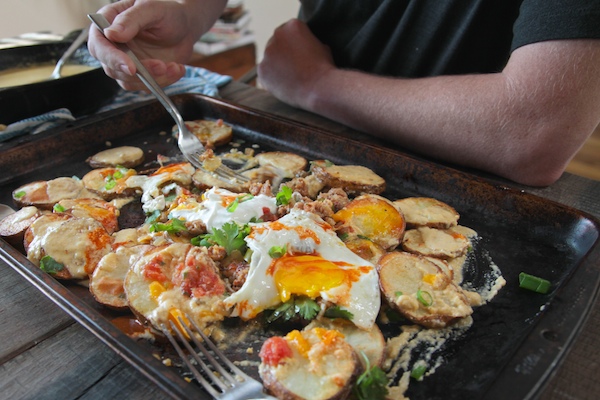 Can you really blame him? There's Italian sausage up in that pile of potatoes. And nacho cheese and fried eggs and salsa and ALL THE THINGS.
And we're off!
There are three major steps to this recipe. It's totally easy don't get stressed.
1. ROAST POTATOES
2. BROWN SAUSAGE
3. MAKE CHEESE SAUCE
You could bypass the whole nacho cheese situation and top the potatoes with cheese when they're done and put it back in the oven to melt. When you need an easy morning, do that. If you want to make things extra wonderful, MAKE THE CHEESE. JUST DO IT.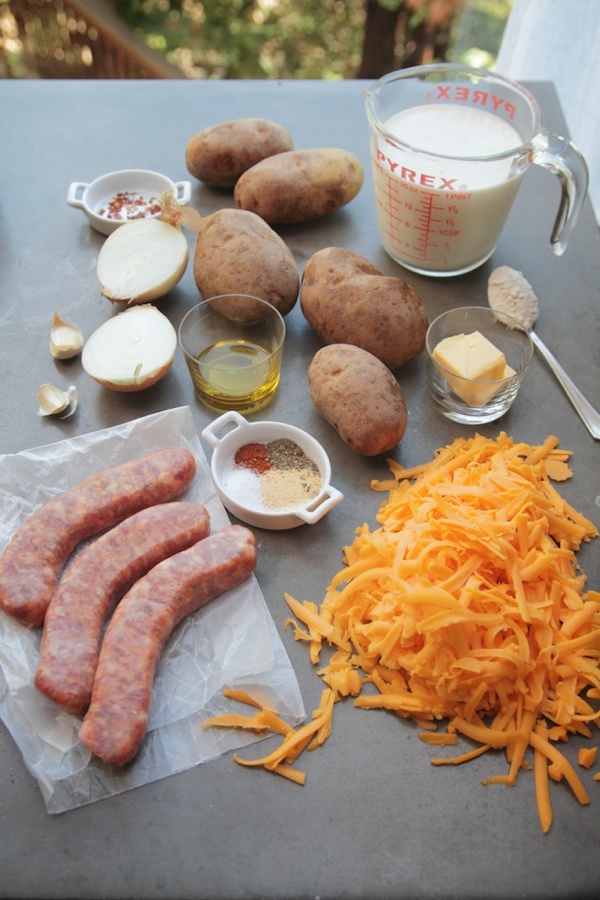 We start with the spice mixture. This goes on the potatoes and then it flavors the cheese sauce.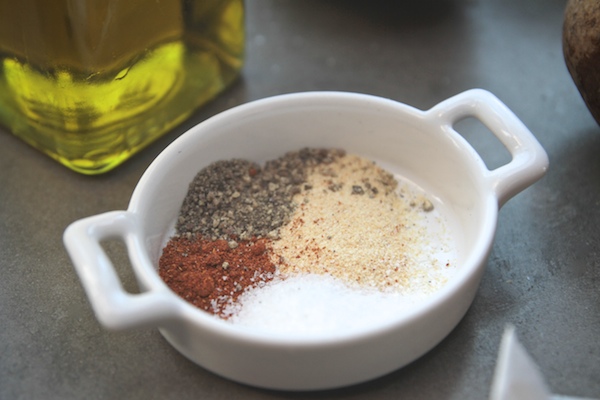 I kinda think Joy should come out with a line of spice mixes because she's so good at it.
Her DIY pumpkin spice mix & DIY Taco Seasoning are game changers!
Add that to your list of things to do, Joy! 🙂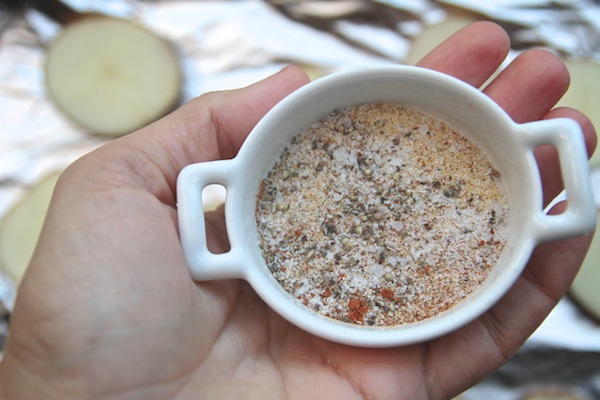 We need to slice up the potatoes.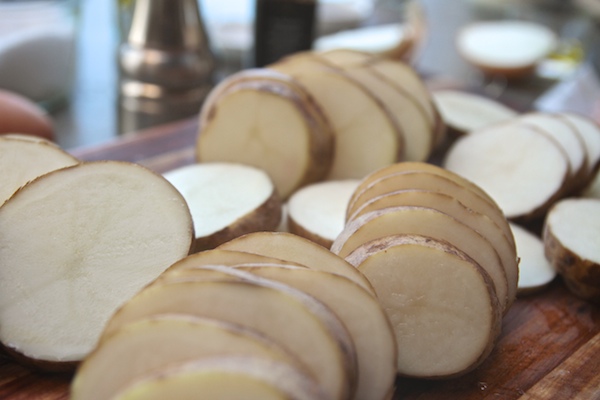 Put them on a baking sheet!  Season liberally withe topping. Drizzle oil on top. ROAST.
Brown sausage. Add onions. COOK.
Amen.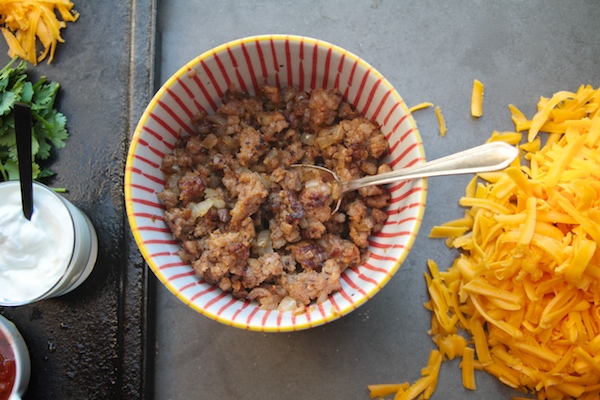 Clean out pan and make cheezzzzzz sauce.
We're gonna make a roux.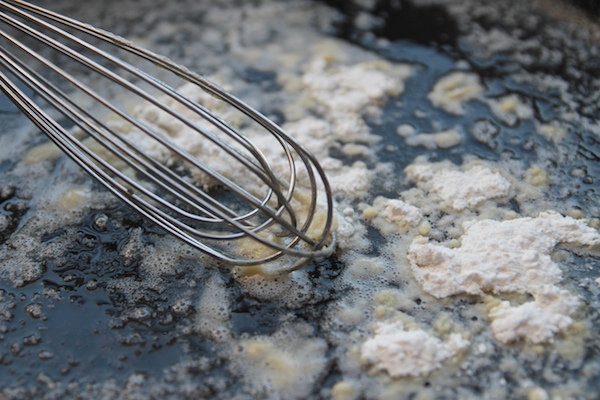 I quite like how this photo turned out.
Even though nothing is really in focus. Milk goes in.
ALCHEMY.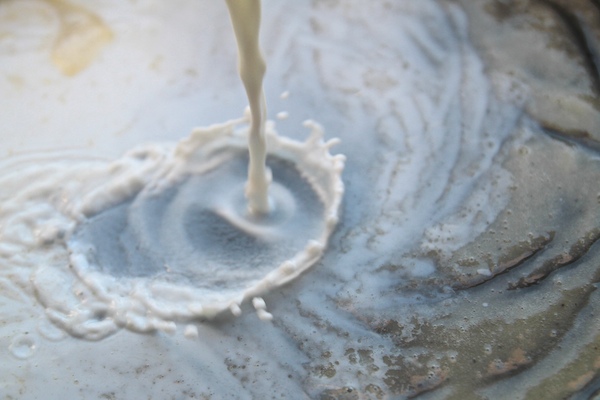 The rest of the seasoning goes in. We thicken up the sauce.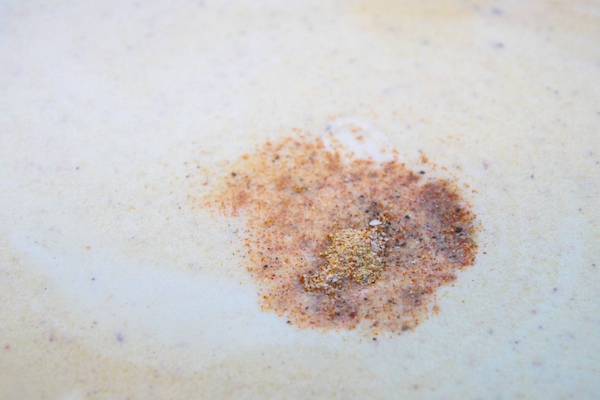 CHEEEEEEEESE.
Sidenote I can't say cheese without saying it like Vince Vaughn in Old School.
Carry on.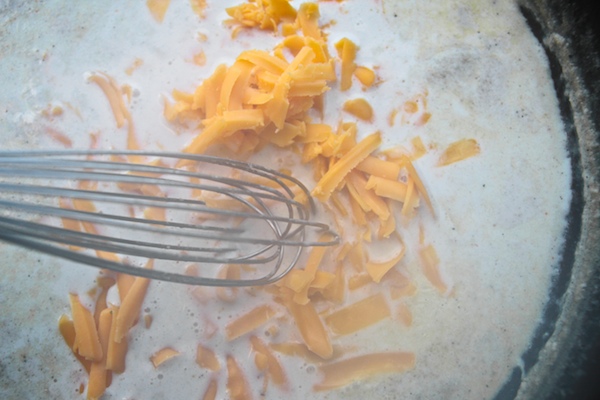 We gather our nacho toppings.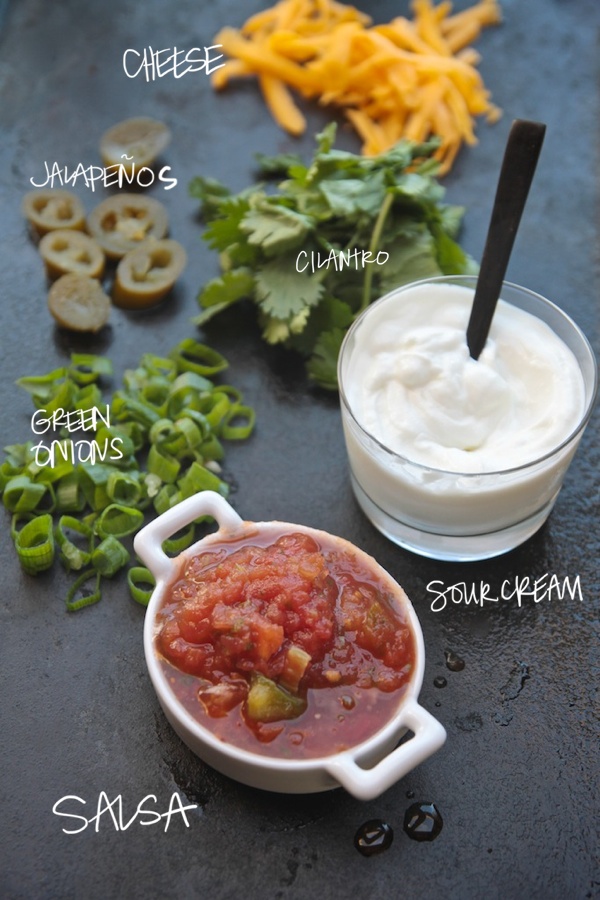 The potatoes are done!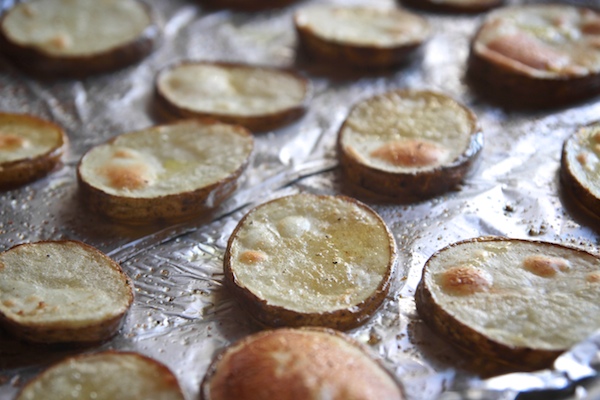 I decided to serve this recipe on a baking sheet. Things are just easier that way.
I made a little hole in the center so I could pile on all the sausage.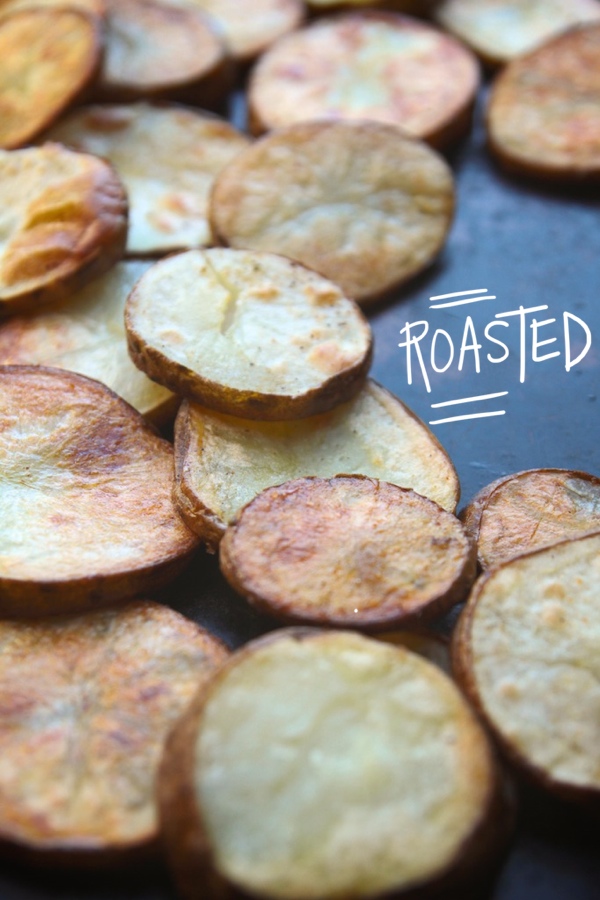 YESSSS.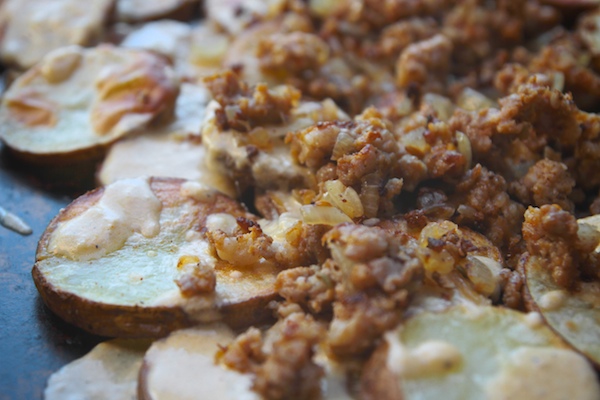 OH DEAR GOD.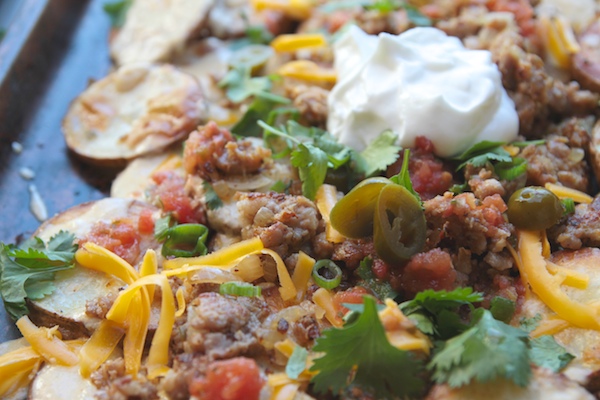 WAIT. Before you stick that fork in there… WE NEED TO MAKE THIS MORE BREAKFASTY.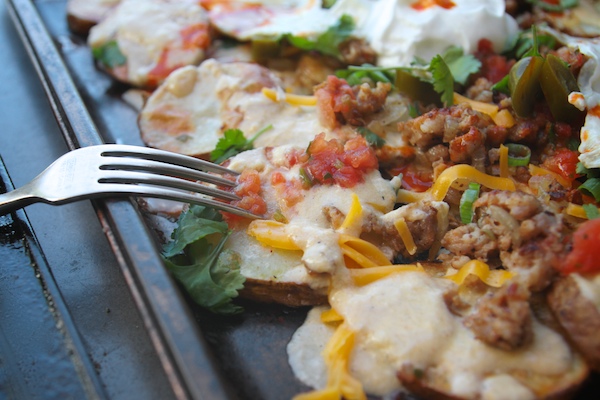 FRIED EGGS.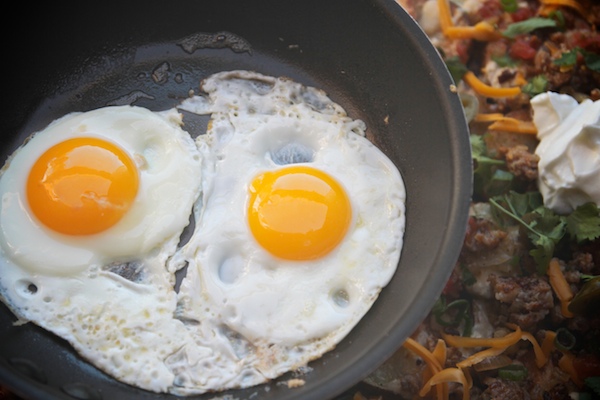 Hot sauce.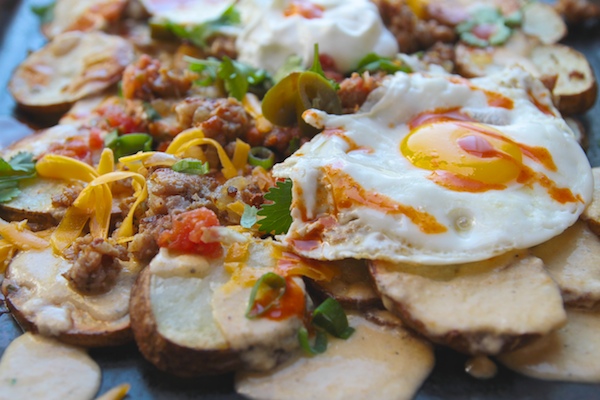 OMG YES.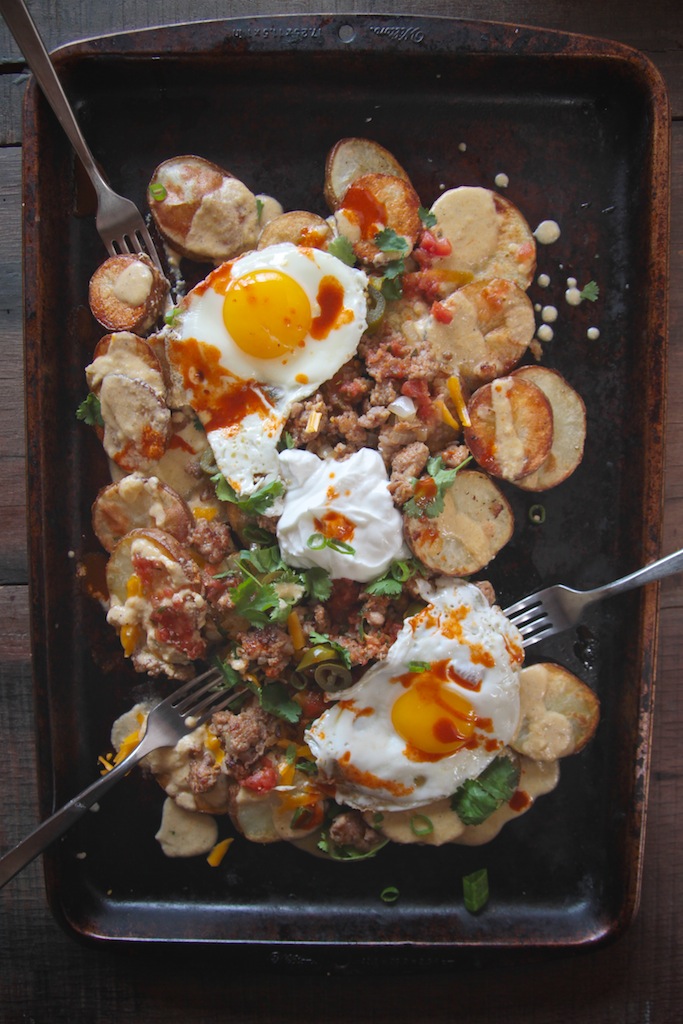 DIG IN LIKE WHOA.
Roasted Breakfast Potato Nachos

serves 4-6

recipe from Joy the Baker Homemade Decadence

nachos

1 1/2 teaspoons salt
1 teaspoon freshly cracked black pepper
1/2 teaspoon garlic powder
1/2 teaspoon cayenne pepper
2 1/2 lbs. (about 5 small to medium) russet potatoes
3 tablespoons olive oil
3 Italian sausages (about 1 pound), casings removed
1 small onion, chopped
2 garlic cloves, minced
1/4 teaspoon crushed red pepper flakes
2 tablespoons unsalted butter
2 tablespoons all-purpose flour
2 cups whole milk, warmed
2 cups shredded sharp cheddar cheese
2-4 large eggs
hot sauce, for serving

nacho toppings:

fresh salsa
1/3 cup sliced picked jalapenos
fresh cilantro
sour cream

Put a rack in the center of the oven and preheat the oven to 425F. Line two sheets with aluminum foil.

In a small bowl, combine the salt, black pepper, garlic powder, and cayenne pepper.

Using a mandolin or a knife, thinly slice the potatoes into 1/2 inch thick rounds. Put them on the prepared baking sheets in a single layer. Drizzle with the olive oil and sprinkle with half of the seasoning blend. Bake the potatoes, turning halfway through, until golden brown and crispy, 25 to 30 minutes.

Meanwhile heat a 9 or 10 inch cast iron skillet over medium heat. Put the sausages in the skillet and cook, using a wooden spoon to break up any lumps, until browned, about 5 minutes. Add the onion and garlic and cook until the onion is translucent, about 3 minutes. Add the red pepper flakes, if using. Reduce the heat to low and cook for 2 more minutes. Transfer to a plate or bowl.

In the same skillet, set over medium heat, melt 1 tablespoon of the butter. Sprinkle in the flour and whisk for a few seconds. While whisking constantly, slowly pour in the warmed milk. Season with remaining seasoning blend and cook, whisking constantly until the sauce has thickened slightly, about 6 minutes. Turn off heat and whisk in the cheese until completely smooth and melted.

In a clean small nonstick skillet set over medium heat, melt the remaining tablespoon of butter. Crack in as many eggs as people you're serving and fry for 3 minutes, cover the pan with a lid, and cook until whites are cooked through and yolks are still soft, about 4 minutes.

Transfer the potatoes to a platter or individual bowls. Top with the cheese sauce and then sausage mixture. Sprinkle the toppings as you desire. Top with fried eggs and hot sauce and serve immediately.