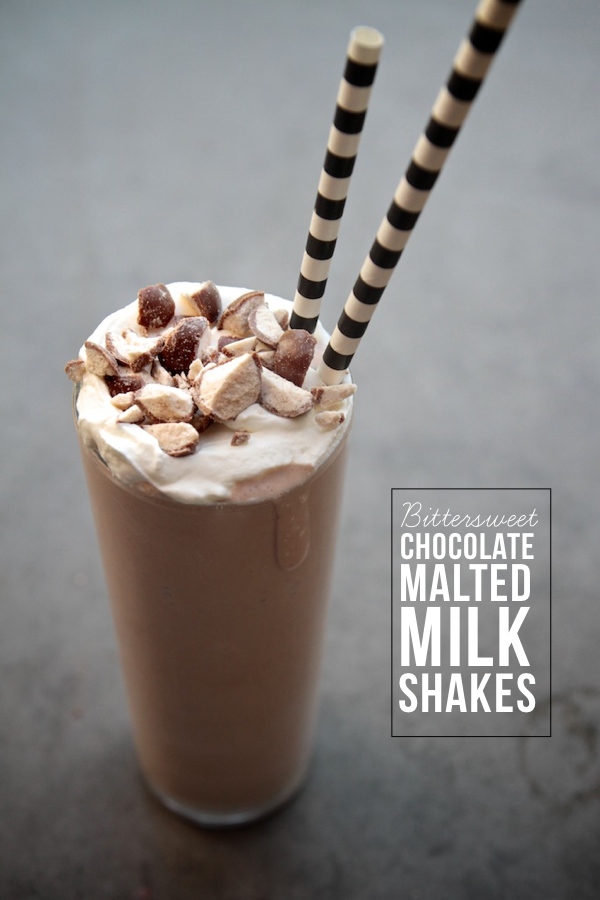 New recipe alert! Bittersweet Chocolate Malted Milkshakes
After being with my husband for almost 16 years, (married for 9 this March!) the one thing I've learned above all else is that it's so important to you / your relationship to make time for each other. When there are ebbs, the only thing that will make things flow again is open communication and making your relationship your #1 priority.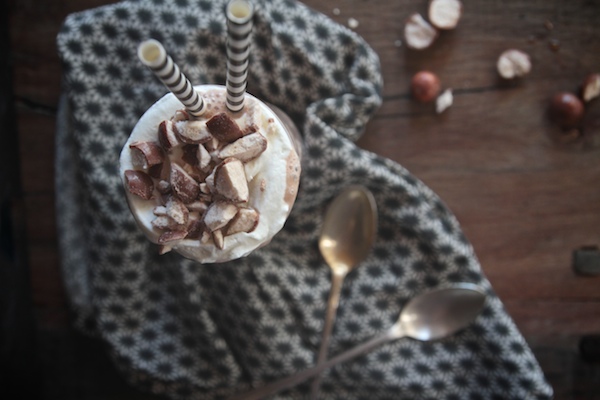 A few years ago, my friend Ashley and her husband Gabe of Not Without Salt started a series online called Dating My Husband where they made a meal + cocktail for a date night at home together after putting their kids to bed. Chances are you've already seen their inspirational posts but now they've turned their concept into a book— Date Night In: More than 120 Recipes to Nourish Your Relationship. I think it's FABULOUS. Every chapter gives you the blueprints for an entire dinner, dessert and cocktail!!! After reading this book, you'll be reminded that dating your spouse/loved one at home is such a healthy/ helpful way to celebrate the relationship you have and grow it into something more. It's also extra special if you have children because you're creating a space and time together where you can have open dialogue without constant interruptions. Those interruptions can make things so dang complicated!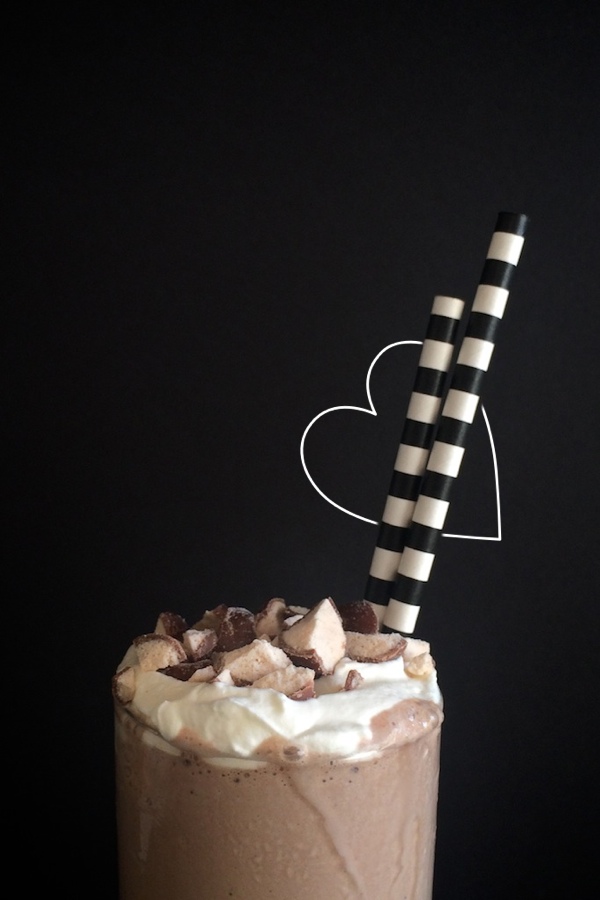 Every Valentine's Day, we opt to have dinner at home. It's an easier, much more intimate experience, not to mention it costs us way less and we're in charge of our own time. I usually come up with some type of grilled meat situation and potatoes while dessert is always something chocolatey. This malted milkshake from the Date Night In cookbook is phenomenal and would be such a great way to end a dinner of Chicken Parmesan and Creamed Spinach. In the book, Ashley pairs it with her special burger and baked onion rings (yum!).
The malted shake rich and creamy and so indulgently decadent. The shot of espresso (I didn't have espresso powder) adds a nice richness and depth to the chocolate ganache. Oh! There's malt powder up in the mix and I smashed a few Whoppers and added them to the top because more is MORE!
Milkshakes are definitely my husband's love language. Garlic bread is mine 🙂
And we're off!
First we're going to make the ganache.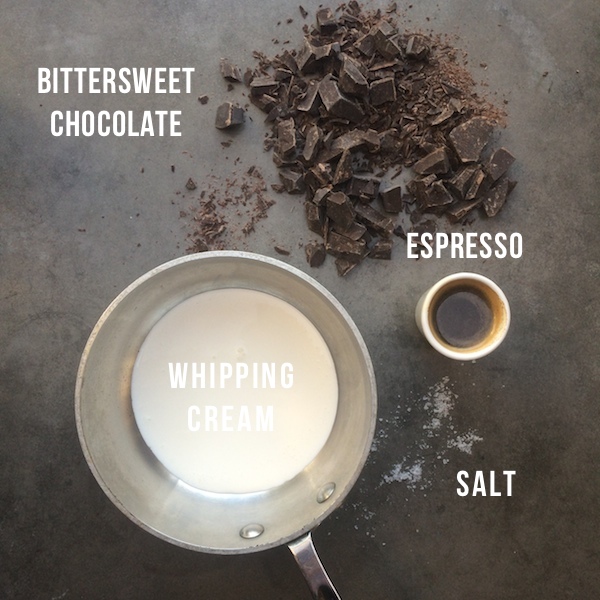 Whipping cream and a shot of espresso.
If you're using espresso powder use 1 teaspoon and then up the whipping cream to 1/2 cup instead of 1/3.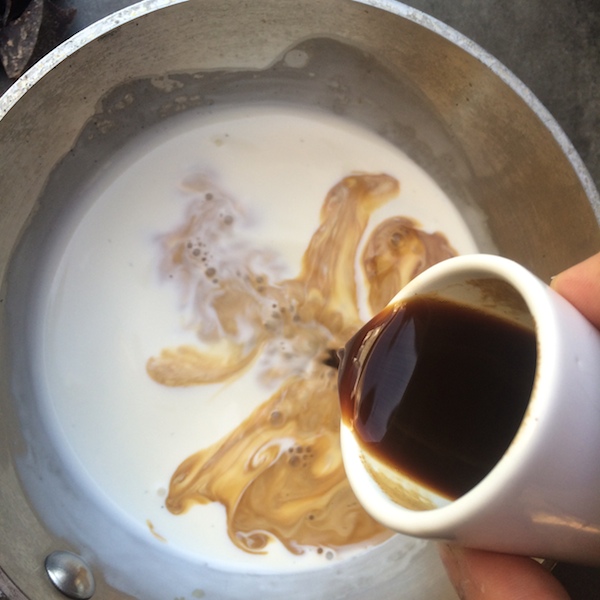 Swirly goodness!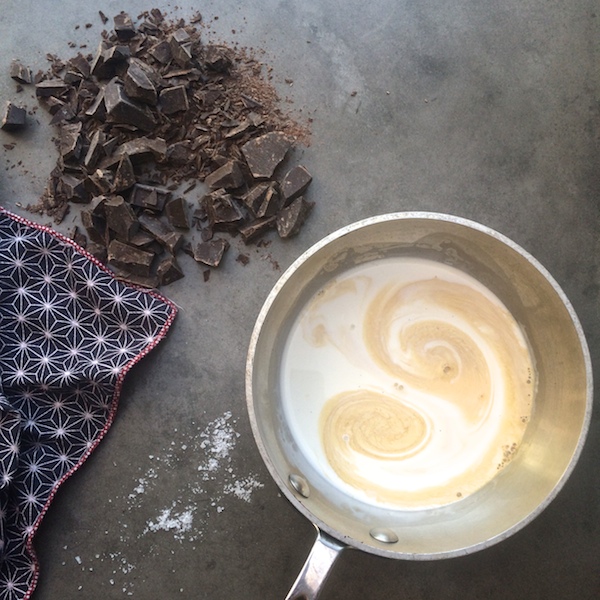 Chocolate up in.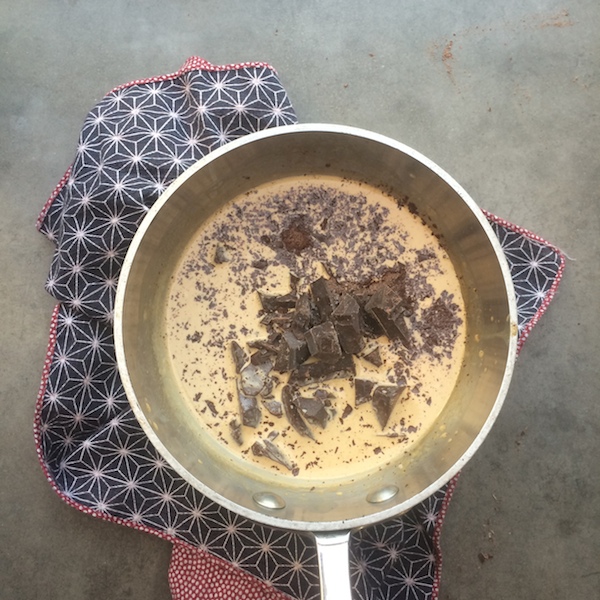 Melted chocolate.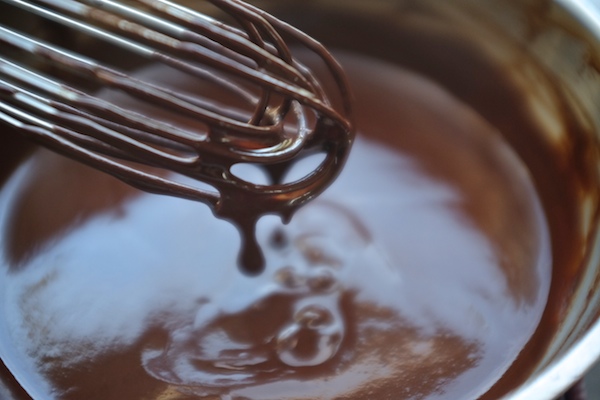 GANACHE poured into a jar.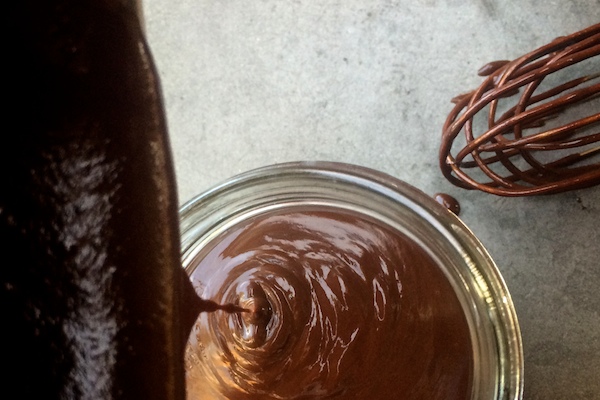 Drippy drippy!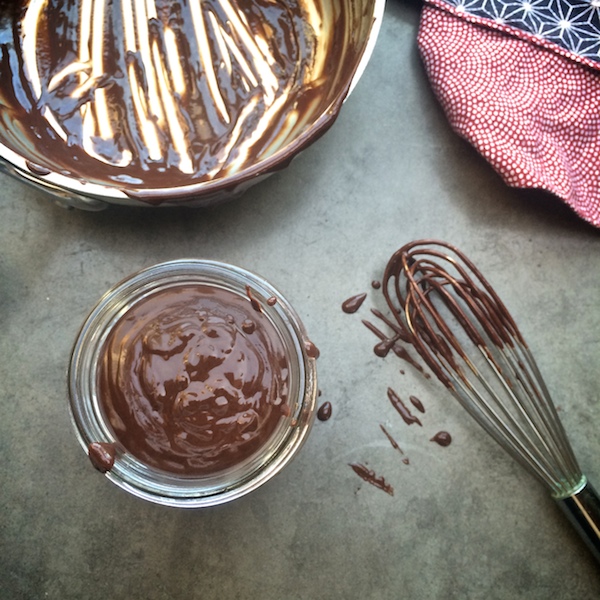 And now we chop up some Whoppers and eat some…and set some aside and eat some.
It's a vicious cycle.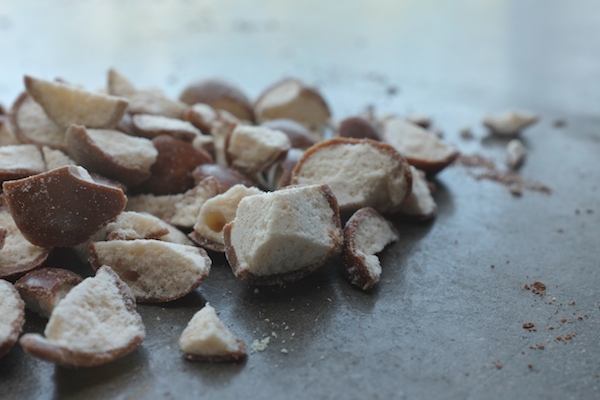 Malted goodness!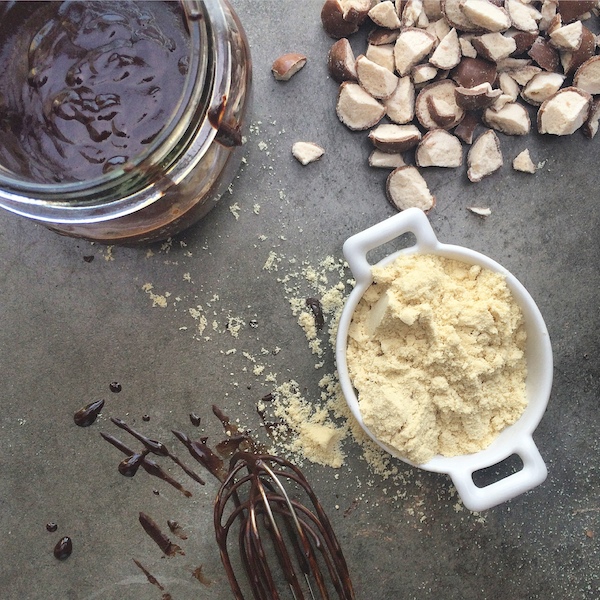 Whipped cream in a jar. Shake it up. Takes awhile…but calories! You're burning them!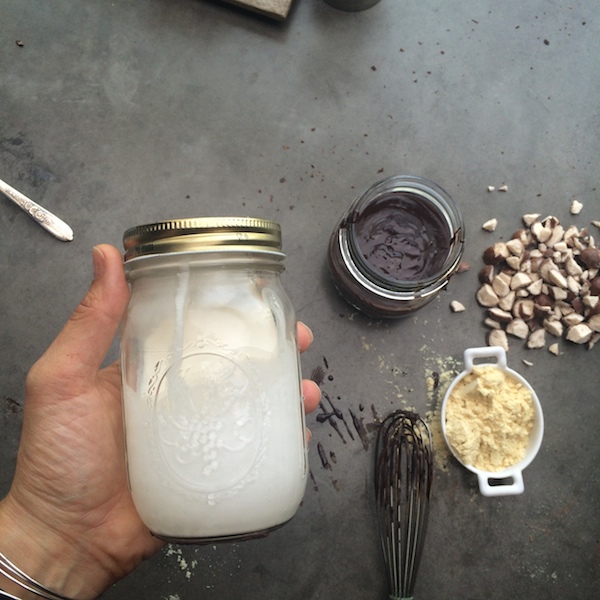 ICE CREAM!!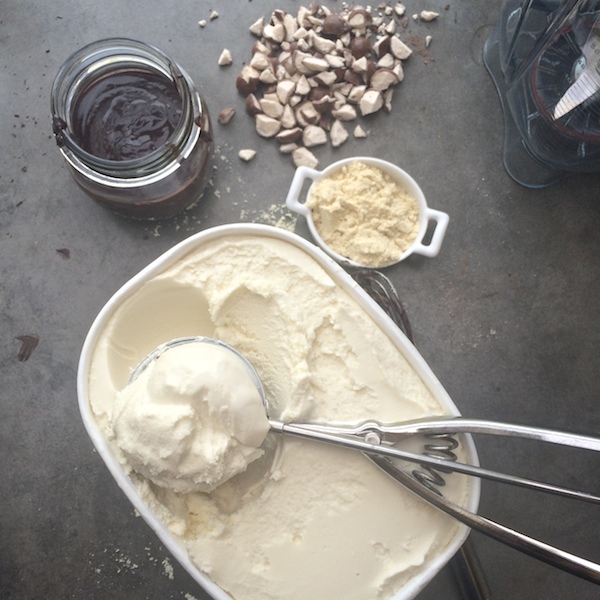 Ice cream/ganache/malt! We're gonna blend.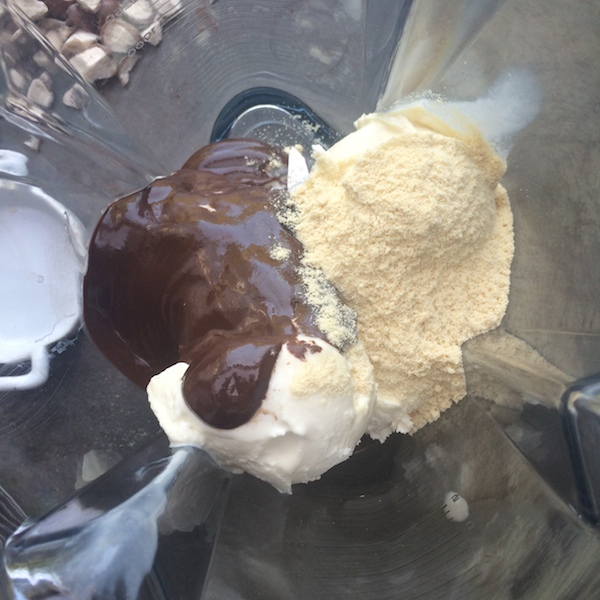 If you find that it's too thick, add a splash of whipping cream (or milk!).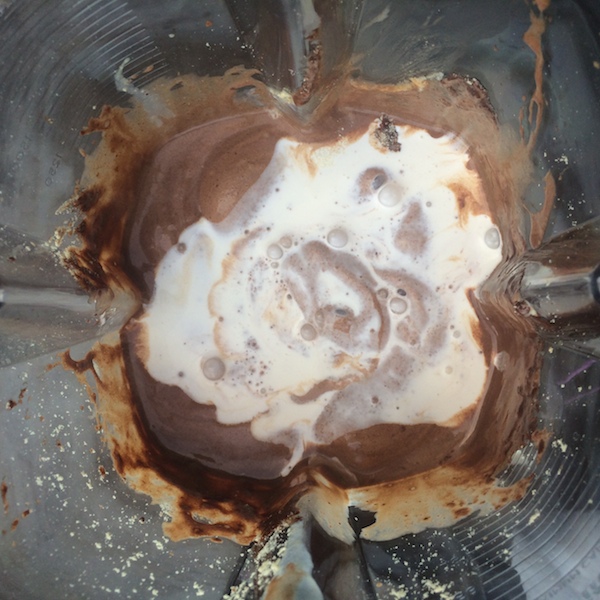 BLENDED!!!
If you think it's too strong, add more ice cream!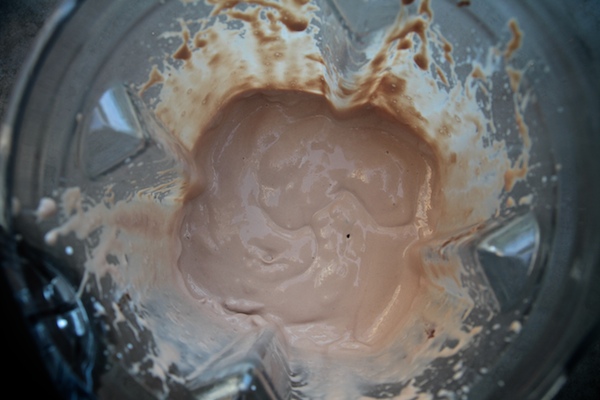 And we are going to accessorize!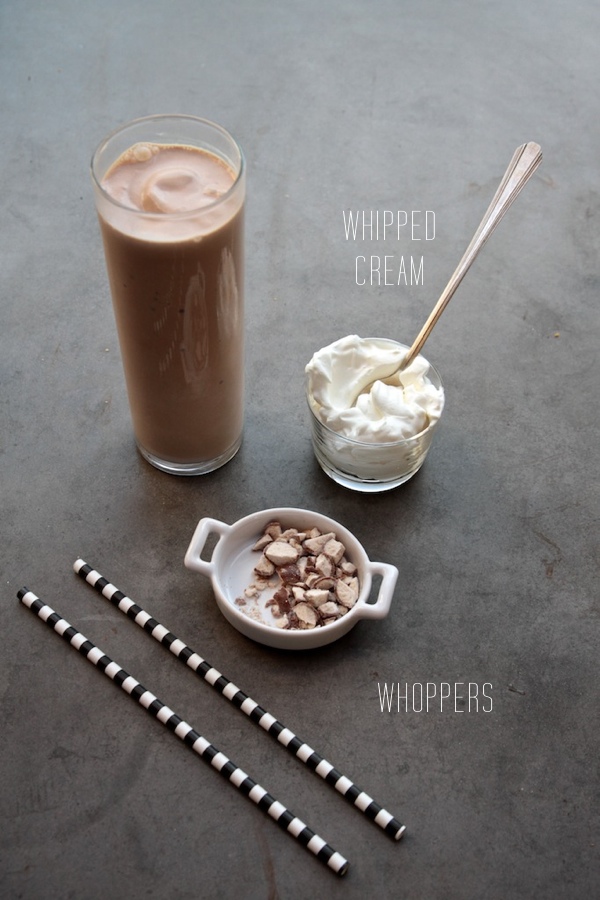 Whipped cream topping enters the picture….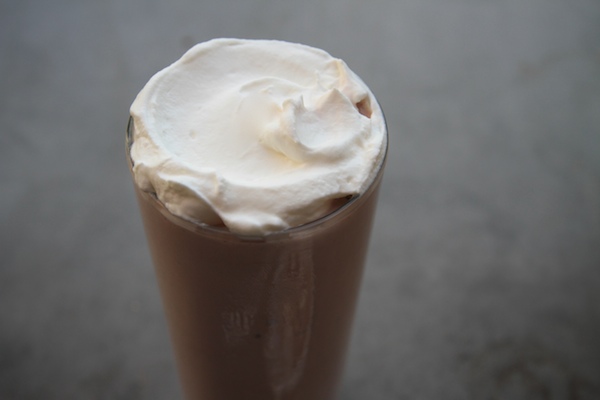 WHOPPPPPPPPPPERRRRRRRRSSS.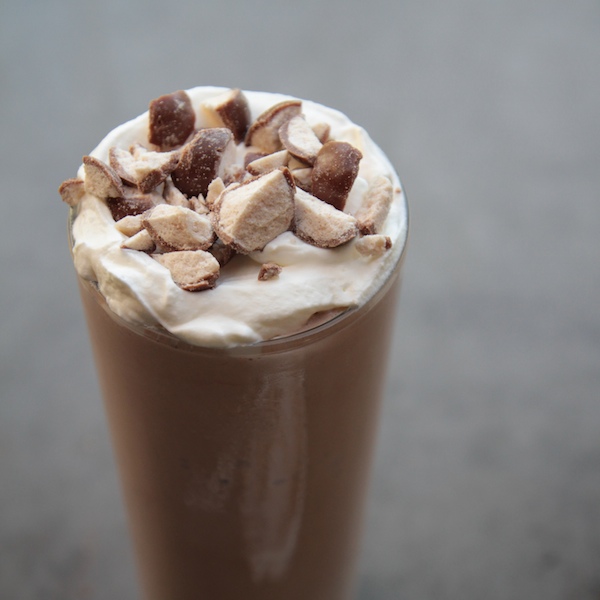 A straw for you….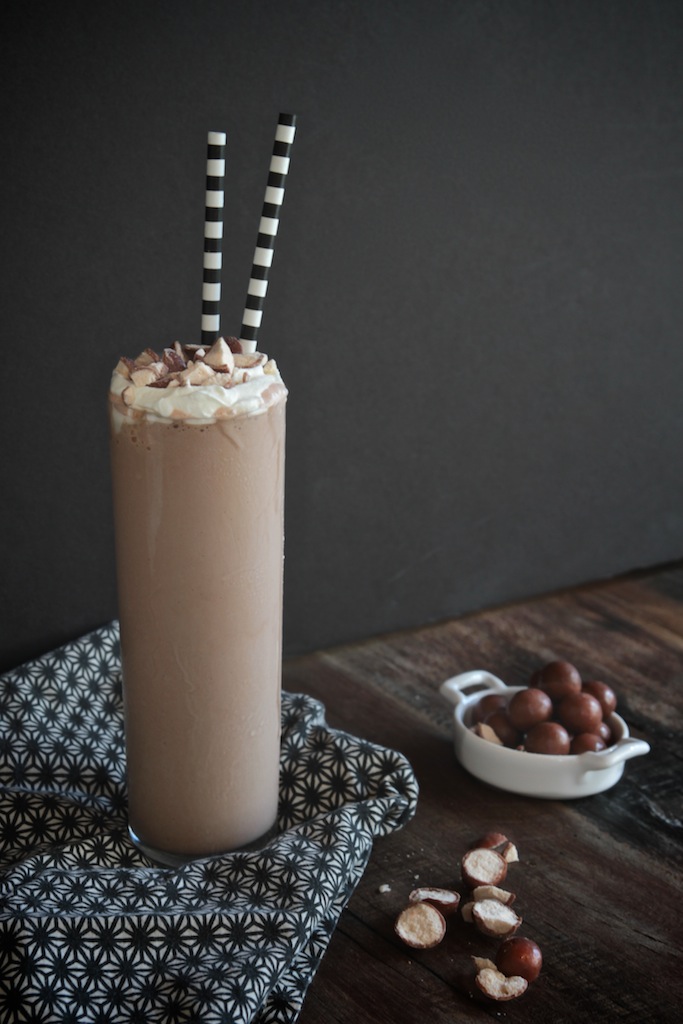 And a straw for your boo….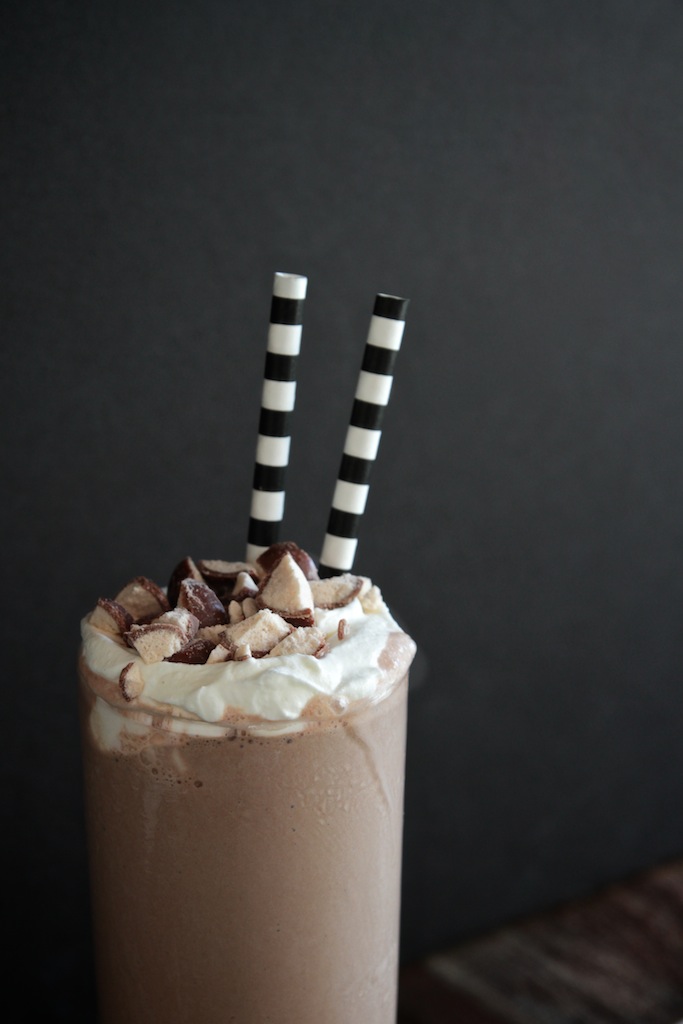 MALT LOVERS UNITE!
Also…you can put a shot of bourbon in there. That's also in my love language realm.
Bittersweet Chocolate Malted Milkshakes

serves 2

recipe slightly adapted from Date Night In: More than 120 Recipes to Nourish Your Relationship

for the ganache

1/3 cup heavy whipping cream
1 shot espresso
4 oz. chopped bittersweet chocolate
small pinch of kosher salt

Place the cream and espresso in a heavy-bottomed saucepan and bring to a simmer over medium heat. Remove from the heat and add the chopped chocolate followed by a pinch of salt. Allow to sit for 1 minute and then whisk to combine. Cool to room temperature if using the same day, or if making ahead, cover and refrigerate. The chocolate ganache can be made up to 1 week in advance.

for the shake

1 pint vanilla ice cream
1 recipe chocolate ganache
2 tablespoons malted milk powder
2-3 tablespoons finely chopped Whoppers candies

In a blender, combine the ice cream, chocolate ganache, and malted milk powder. Pour into serving glasses (or make it one with two straws).

Whip the cream until soft peaks form. Garnish shakes with whipped cream and chopped up Whoppers candies.