I was flipping through the David Tanis Market Cooking
cookbook and this recipe for stuffed peppers reminded me of my grandma's recipe. Except my Grandma never included cheese in hers.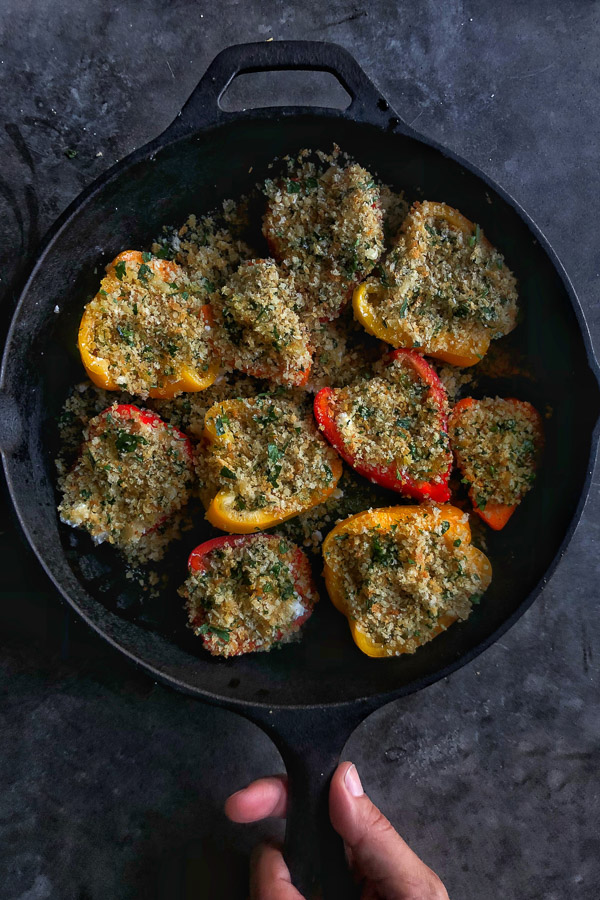 Hers was a typical Italian recipe with a breadcrumb/pine nut/ anchovy (secret ingredient) base. I'm hunting for the recipe. I think it's gotta be somewhere in my parent's house.
But for now, I'm enjoying these Baked Stuffed Peppers with Feta!
Leftover bread turns into breadcrumbs! The peppers are tender and the feta is warm and soft. You'll love the garlic herb breadcrumbs. They're the winner of this dish.  I served ours with pasta (for the boys) and an arugula salad (for me).
Definitely adding this one to a dinner with friends situation. It's simple but definitely WOW-worthy.
Ingredients are gathered.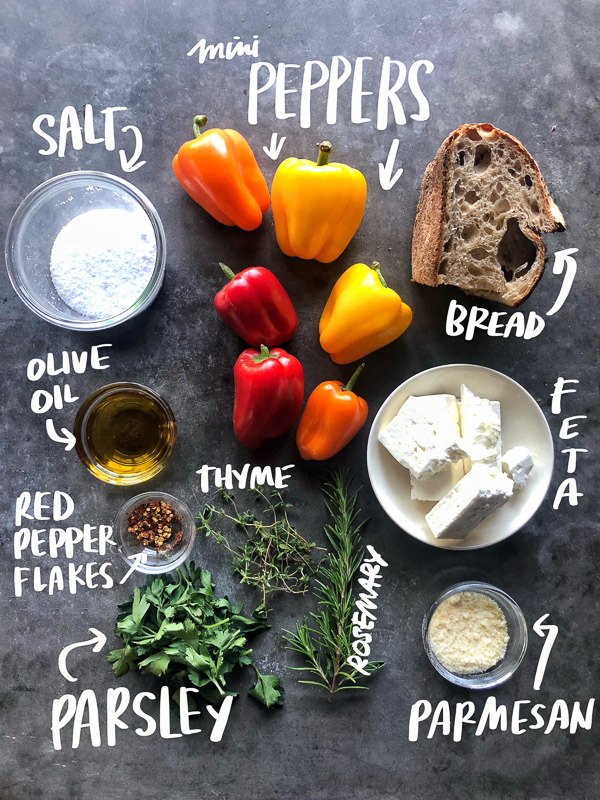 I whirled the bread in my Vitamix
and it made breadcrumbs INSTANTLY!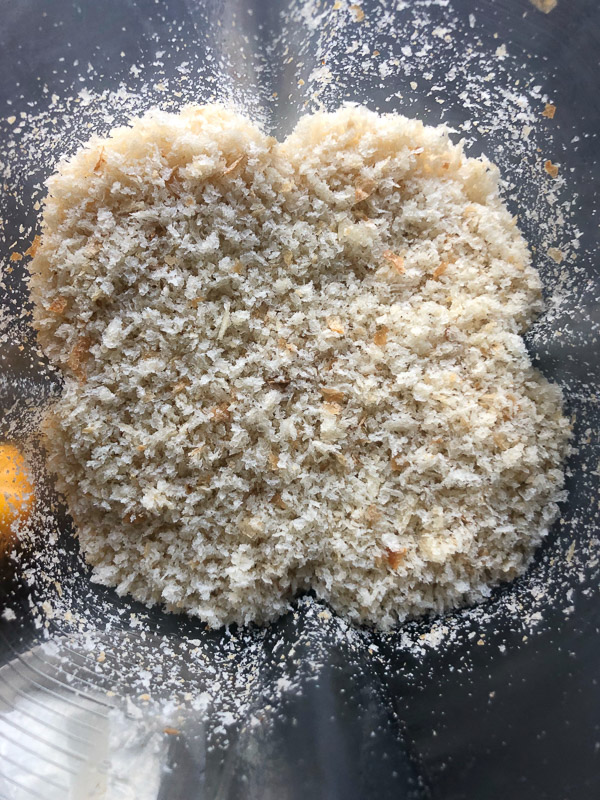 Bread crumbs need to be baked for a bit with olive oil. We're not trying to brown it (that will come later). Just make it golden!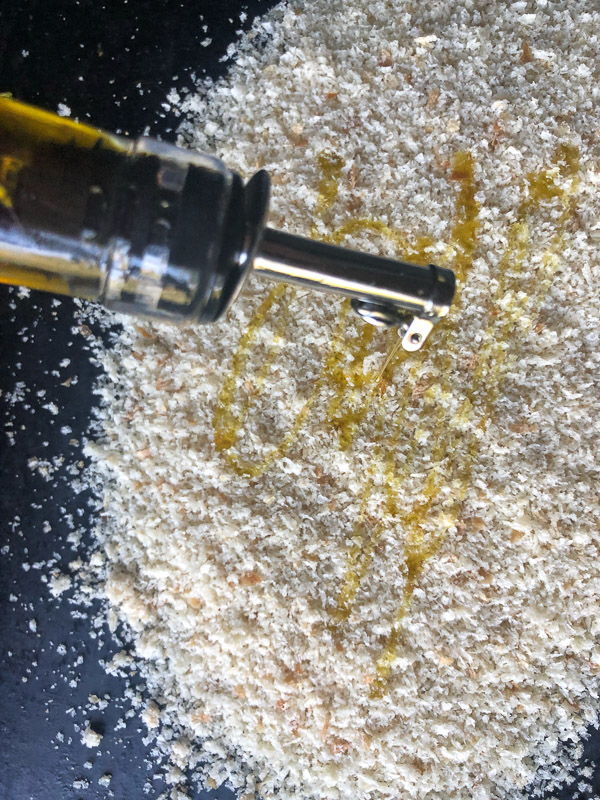 Stuff those peppers with feta!
What's in the crumbs? DELICIOUSNESS
Parsley, rosemary, thyme, parmesan & red pepper flakes.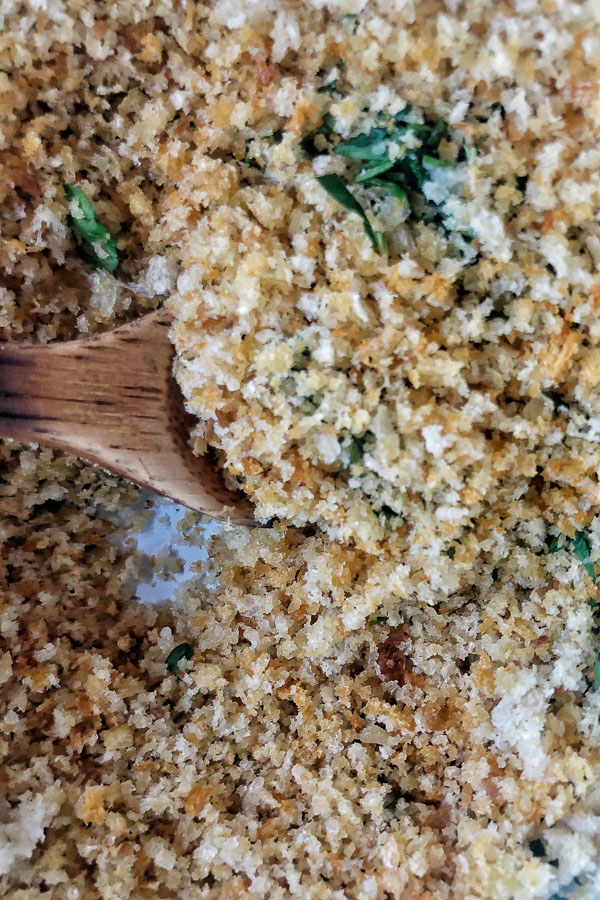 Hello, last night's dinner! You were goooood.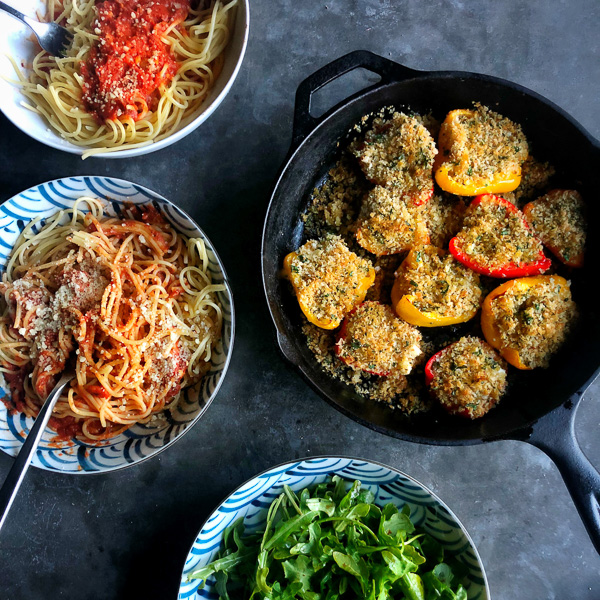 I made mine a salad situation.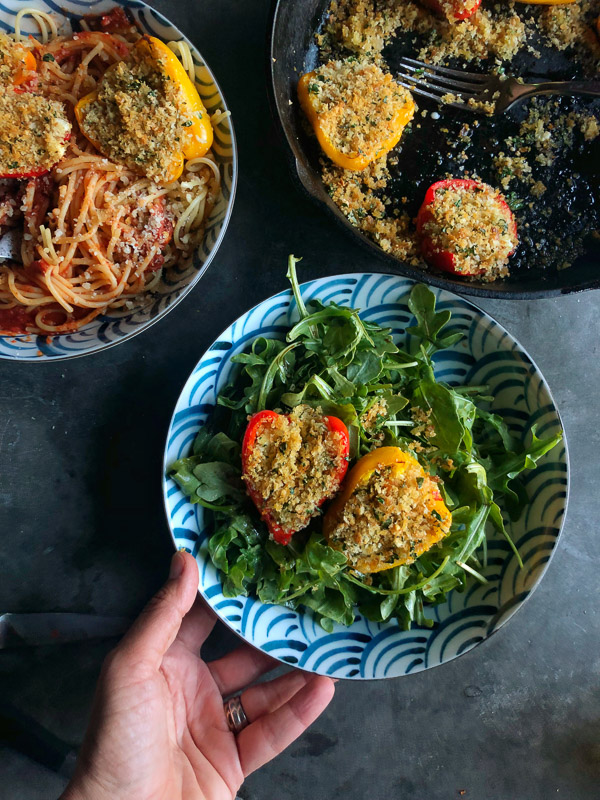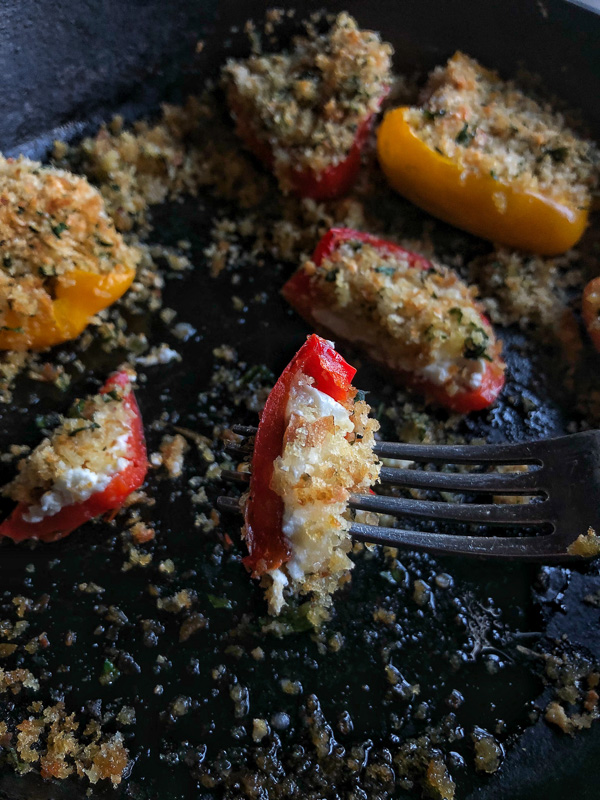 It's like having breaded baked goat cheese on salad! NOM.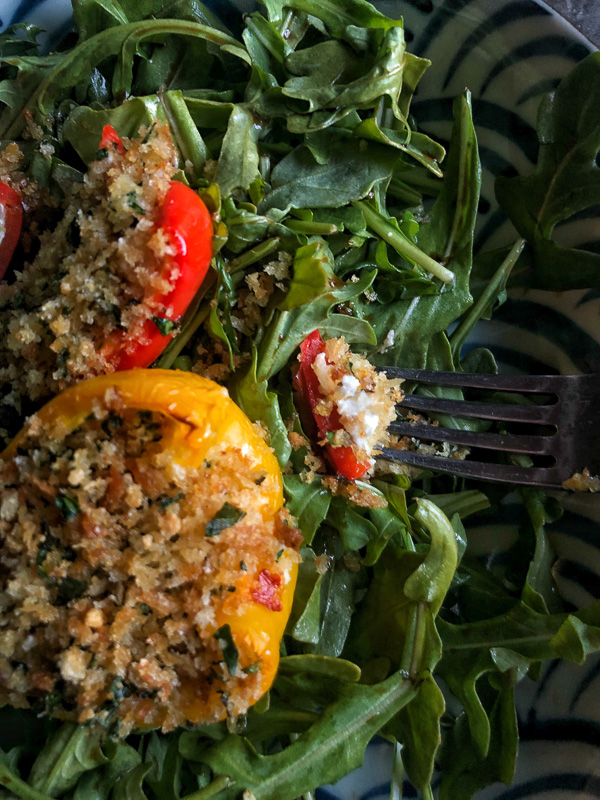 I think I'm gonna have leftovers with eggs tomorrow. Doesn't that sound good?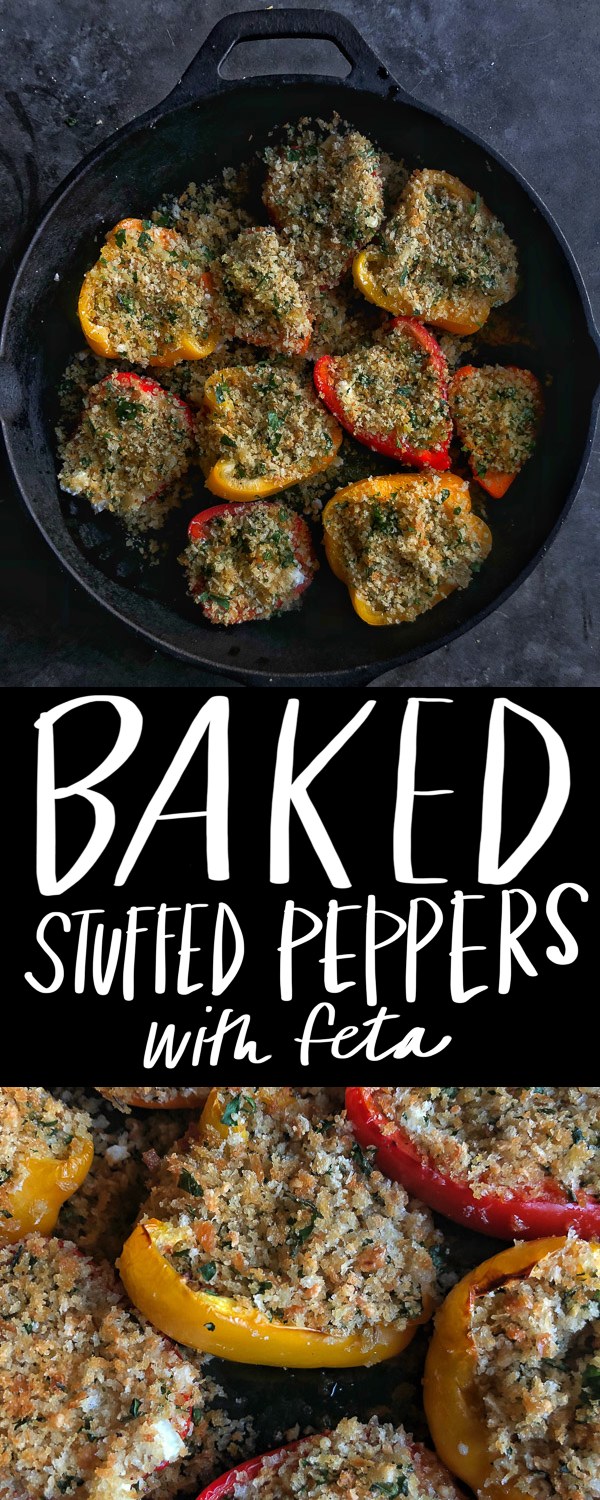 Baked Stuffed Peppers with Feta

makes 6 servings
recipe slightly adapted from David Tanis Market Cooking
6 thick slices day old-french bread, crust removed
3 tablespoons olive oil
3 garlic cloves, grated or minced
3 tablespoons chopped flat leaf parsley
2 tablespoons chopped thyme
1 teaspoon chopped rosemary
a heavy pinch red pepper flakes
2 tablespoons grated parmesan cheese
6 very small sweet peppers
6 oz. feta, crumbled
Preheat oven to 350F.
Cut the bread into cubes and pulse in the food processor (or blender) to make soft crumbs (yields about 3 cups).
Toss the crumbs with the olive oil and spread on a baking sheet. Bake, stirring often until the crumbs are crisp and barely browned, about 8-10 minutes.
Put the baked crumbs in a bowl and add the garlic, parsley, thyme, rosemary, red pepper flakes and Parmesan. Season with salt and black pepper and toss well. Set aside.
Cut the peppers lengthwise in half and remove the cores and seeds. Place skin side down in a shallow baking dish in one layer. Season lightly with salt. Fill each pepper half with about 3 tablespoons crumbled feta and press in the cheese with your fingers. With a spoon, divide the seasoned crumbs evenly among the pepper halves.
Bake for about 30 minutes, until the crumbs are golden and the cheese is softened. Serve warm from the baking dish.