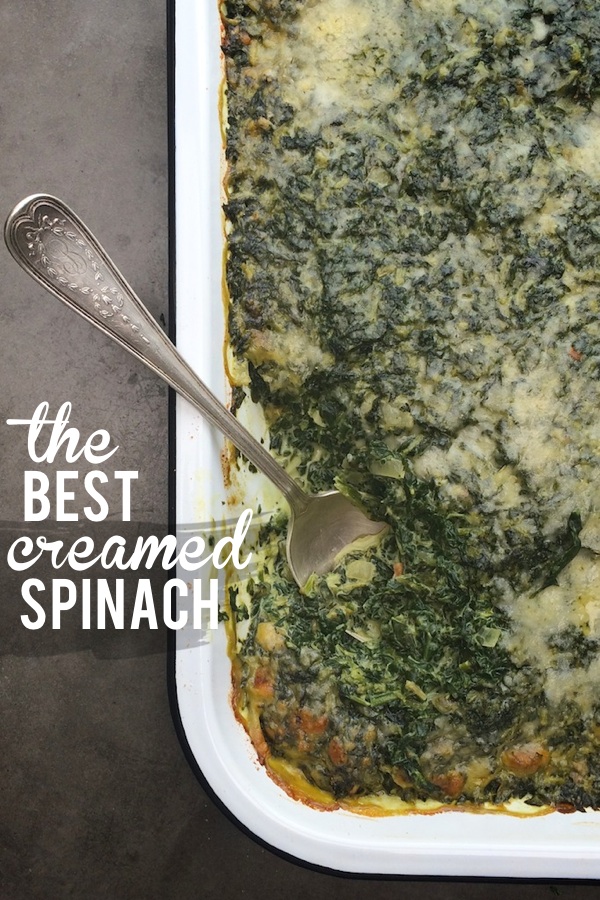 I'm not quite sure how I did it, but I was low-carb for the last two years of my college life. I know… I constantly ask myself HOW??! During this time, I had short lived tech support job at the campus computer lab. This was over 13 years ago so the internet was a different beast. At that time, I was obsessed with changing my Winamp skins and downloading TV-show theme songs on Napster. While I was sitting in the computer lab, I remember having some weird/random craving for creamed spinach and I spent one of my whole shifts looking for a good recipe online. That was one of the first things I made from the internet. The image of me following directions that I printed OFF THE COMPUTER in my little college apartment is somehow burned into my brain. And here we are now… I have a food blog and have been making this dish for 13+ years.
If you've listened to one of our old podcasts, I think I talked about the period of my life where I ate creamed spinach like it was going out of style. THIS IS THE CREAMED SPINACH I WAS TALKING ABOUT. Over the years I've made so many versions. I've added shrimp and pesto. Sometimes mushrooms make an appearance. I made it with artichoke hearts and that went over well because it was kind of like a warm artichoke spinach dip. I've used some as a stuffing for meat dishes and I think there was a time where I mixed in some marinara and served it with chicken parmesan. I have a tendency to make things repeatedly until I get sick of them.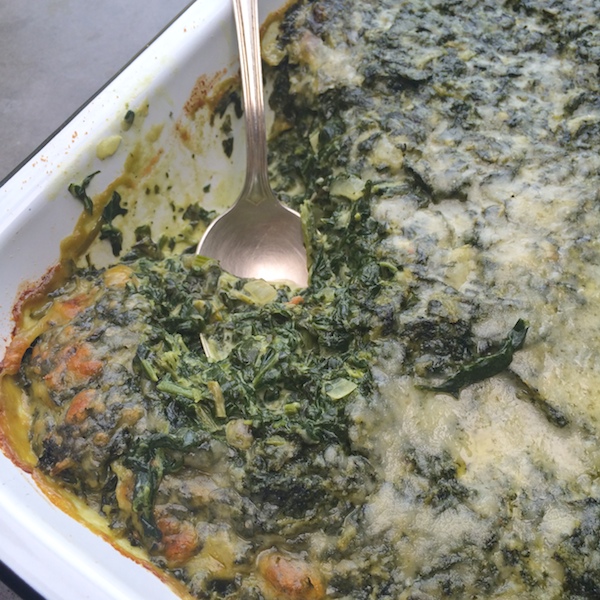 As a result, this creamed spinach recipe has been a once a year dish for Thanksgiving but after making this batch yesterday and it NOT being Thanksgiving (YET) I'm thinking it might need to be added back into the rotation. There's something about churning out a huge vat of food and making a whole dinner that has the power to turn you off from making/eating something. You know what I'm saying?
For this recipe, I always use frozen chopped spinach because I love the texture and the ease. The creaminess comes from the marriage of cream cheese and Parmesan. I have to say that during the Thanksgiving crunch, the creamed spinach dish sometimes gets left in the oven too long and there's a nice crispy Parmesan crust that forms. I don't mind. In fact, I'm 100% into it.
And we're off!
Ingredient gathering! I forgot to put salt & pepper into the frame. Oops.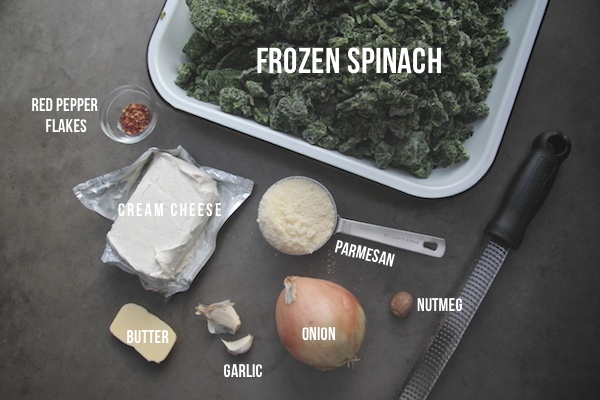 Onion & garlic CHOP. I just got this new knife and it's so sharp I almost cut my finger off.
True story.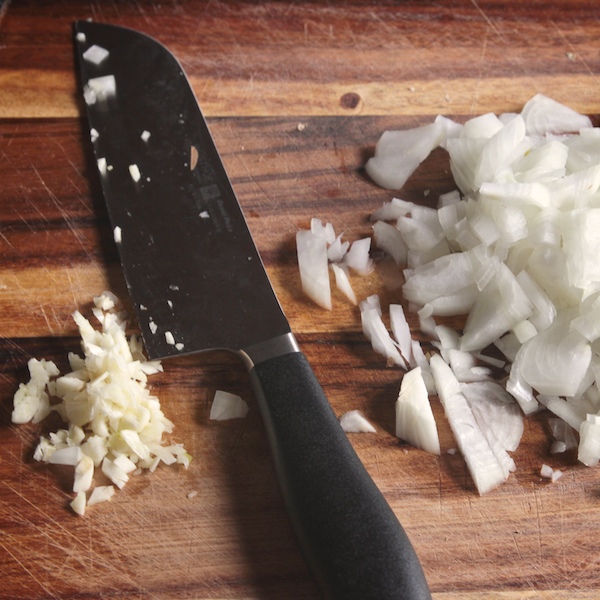 Sweat the onions in butter.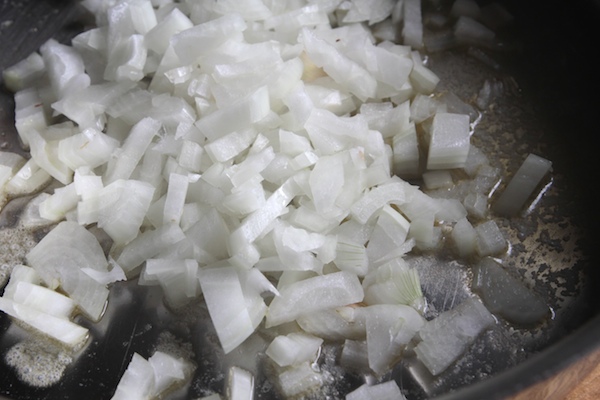 Add the garlic & red pepper flakes. STIR!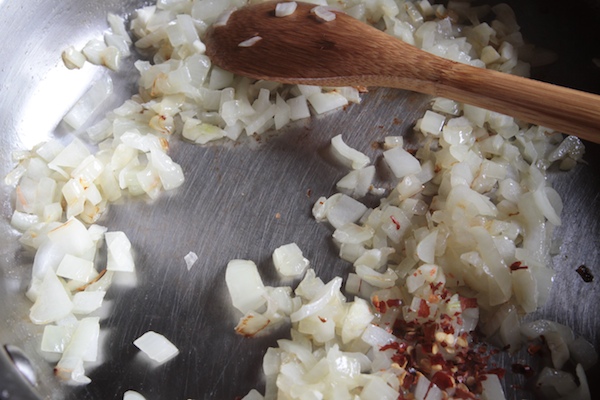 Now we add in the frozen spinach. We're using three bags so I do a bag at a time.
I find that the bagged spinach is much easier to thaw than the square chunk packages of spinach.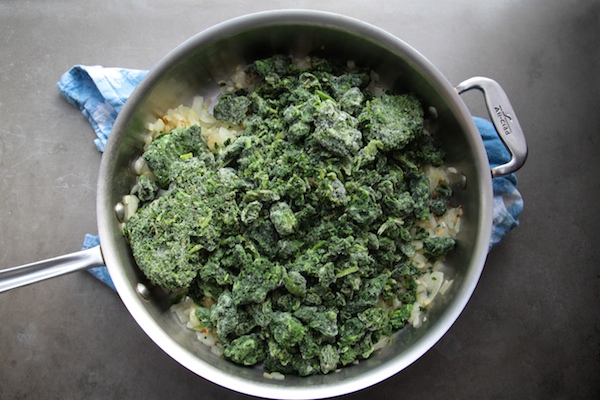 The process isn't really about COOKING the spinach. It's about making it unfrozen.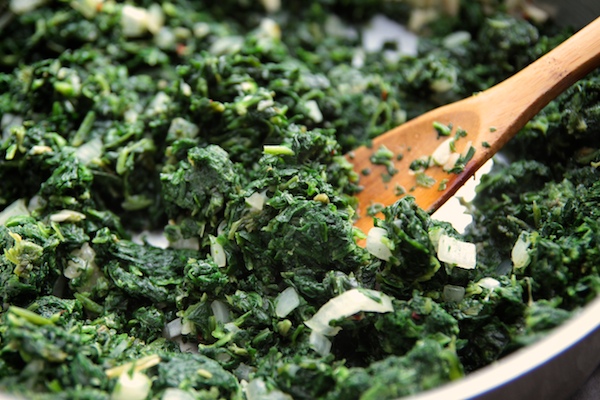 Keep going!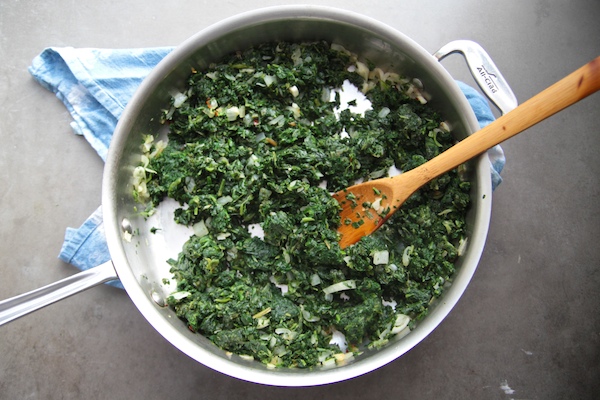 Cut up the cream cheese!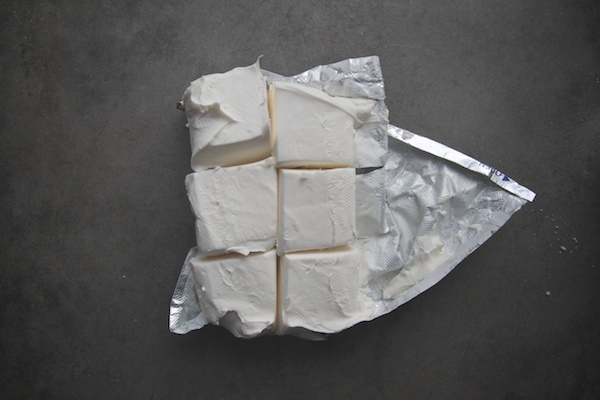 Let the little blocks sit in the spinach mixture over the heat for about 5 minutes.
We want to melt down the cream cheese.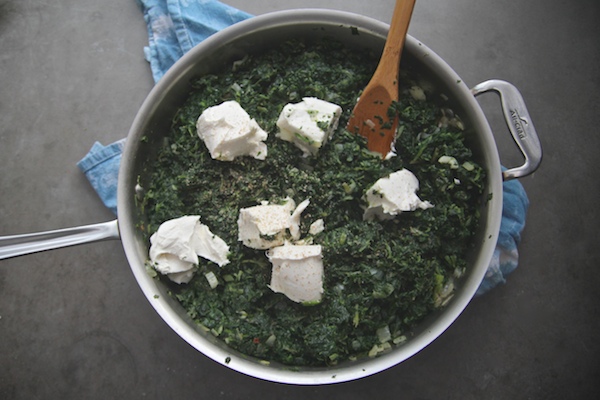 Nutmeg is mixed in. It's the key to good creamed spinach, huh?
Sometimes I forget about it. It's cool though.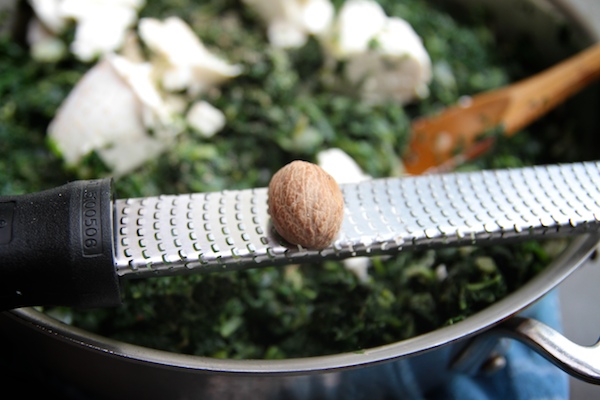 We're on our way to CREAMY creamed spinach.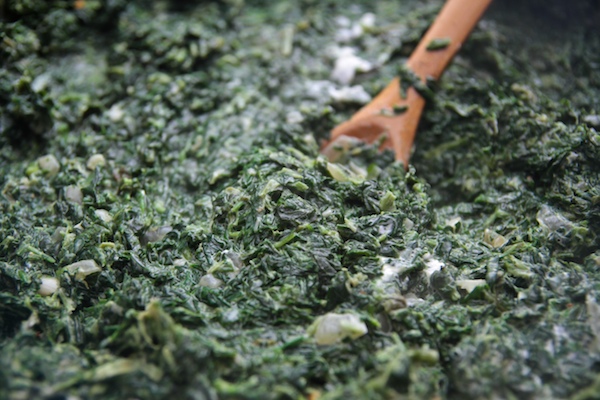 But wait…. CHEESE.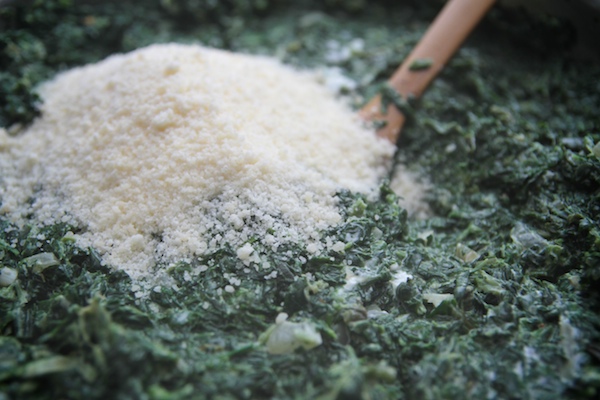 Transfer to a 9 x 13 inch baking dish.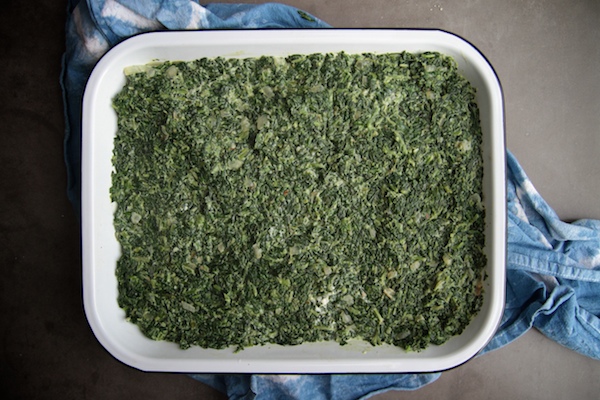 Top with Parmesan! BAKE!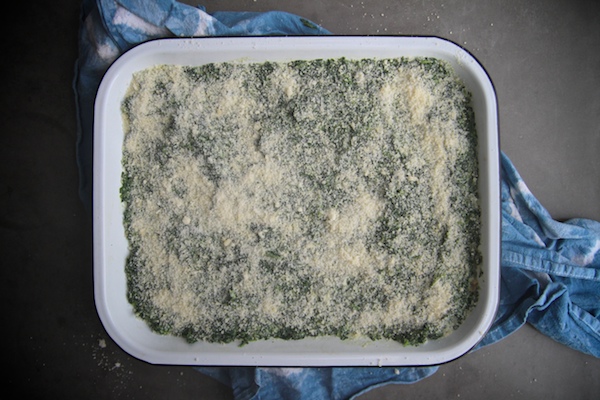 Look at those edges and the melty cheese!
Dig in!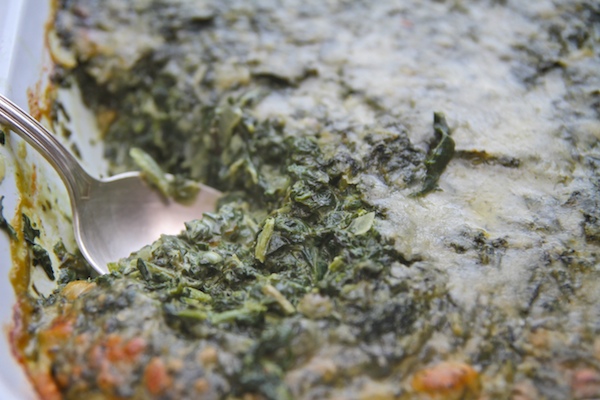 We have this instead of green beans at our Thanksgiving table. Maybe you'll try it for yours?!

The Best Creamed Spinach

serves 6-8

1 tablespoon unsalted butter
1 medium yellow onion, chopped
2 cloves garlic, roughly chopped
pinch crushed red pepper flakes
3 (16 oz.) packages frozen chopped spinach
1/4 teaspoon freshly ground nutmeg
salt & fresh cracked pepper
1 (8 oz.) package cream cheese, cut into six pieces
1 1/3 cups freshly grated Parmesan

Preheat oven to 350F.

Melt butter in a large skillet over medium-high heat. Add onions and cook until translucent, about 4-5 minutes. Stir in garlic and red pepper flakes and cook for another minute. Add one package of frozen spinach at a time to the skillet and cook until spinach is completely thawed. Continue process until all packages are used; this should take about 15 minutes. Stir in freshly grated nutmeg, and season with a pinch of salt and fresh cracked pepper. Slowly stir in cream cheese and let it sit in the spinach mixture for about 5 minutes to melt and then stir into the spinach until well incorporated. To finish the creamed spinach mixture, stir in 1 cup Parmesan cheese.

Transfer creamed spinach to a 9 x 13 inch baking dish and top with remaining Parmesan cheese. Bake in the oven for 30-35 minutes, or until mixture is bubbling and the edges are golden. Serve warm.