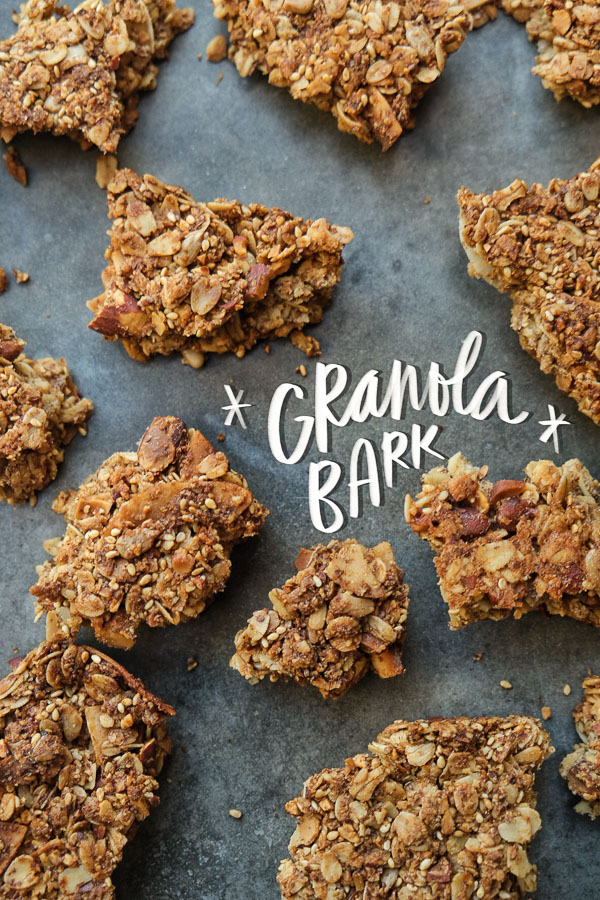 We take our granola pretty seriously here in California. So much so that you can get a 3-inch chunk of granola bark down at a good coffee place for over $5 with your $6 coffee.
I'll make my own breakfast and coffee at home for less than $11, thank you.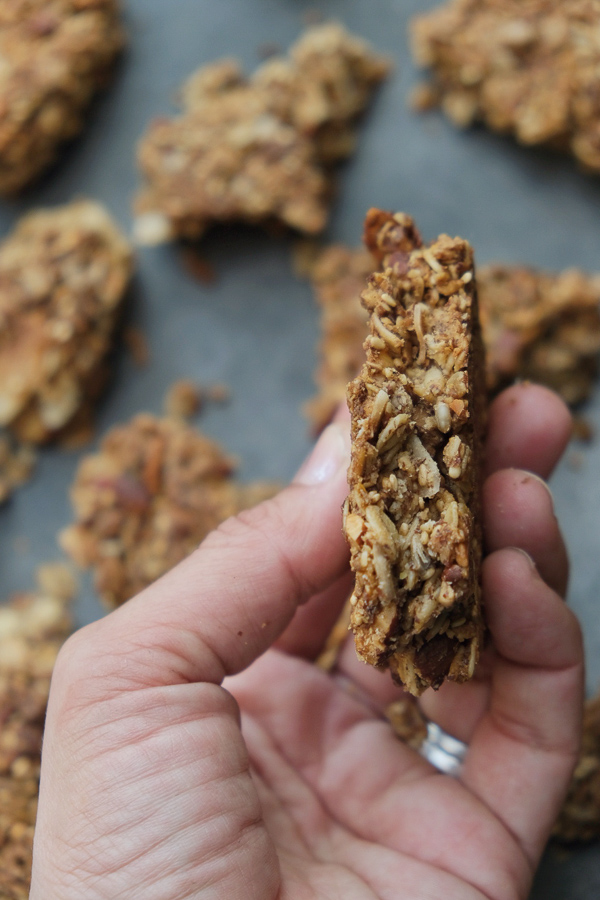 But then I wonder if it's one of those things where what you are paying for is better portion control. Having a whole tray of granola bark in my presence could make me eat well over $50 of granola bark.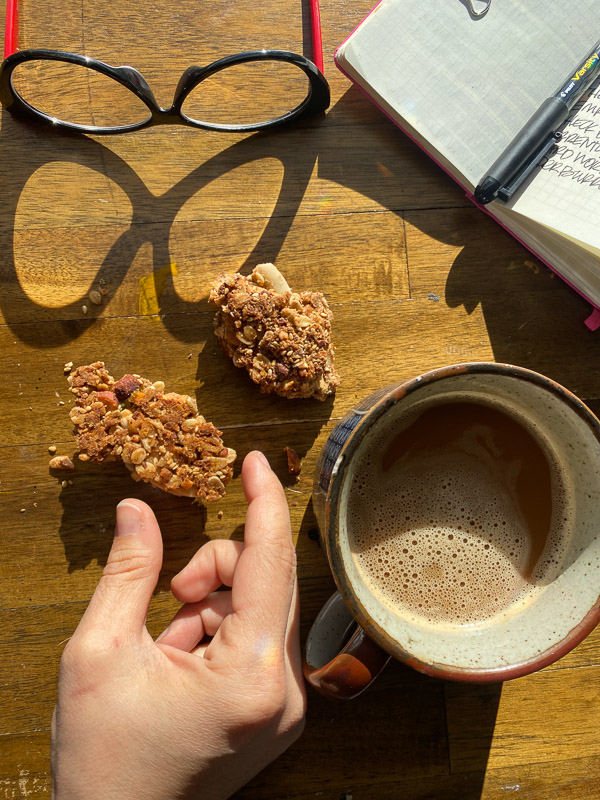 I packaged some up for my Dad & a neighbor friend so I don't end up eating $200 worth of granola bark.
This is for all of you who also love finding clusters & chunks in your favorite granola.
Ingredients are gathered: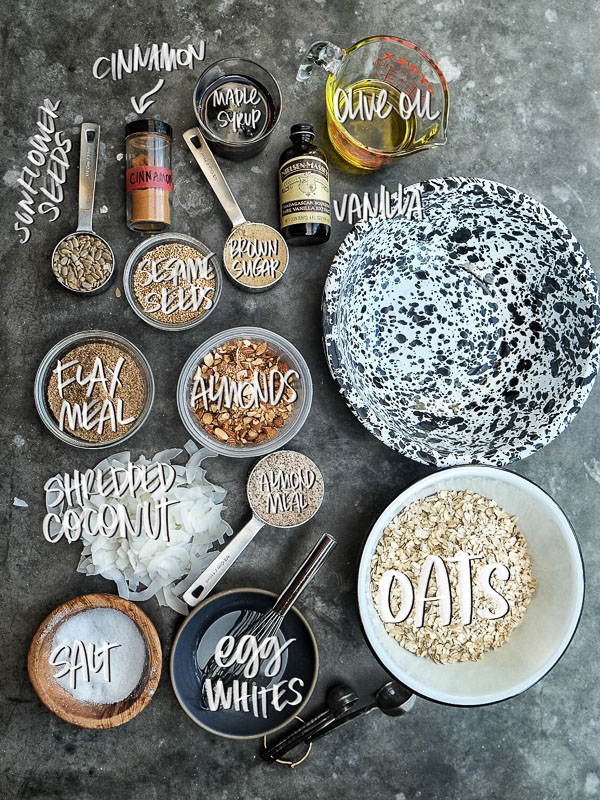 Let's get the granola part out of the way first.
Put the oats, nuts, seeds, flax, almond flour, and coconut in a large bowl to combine.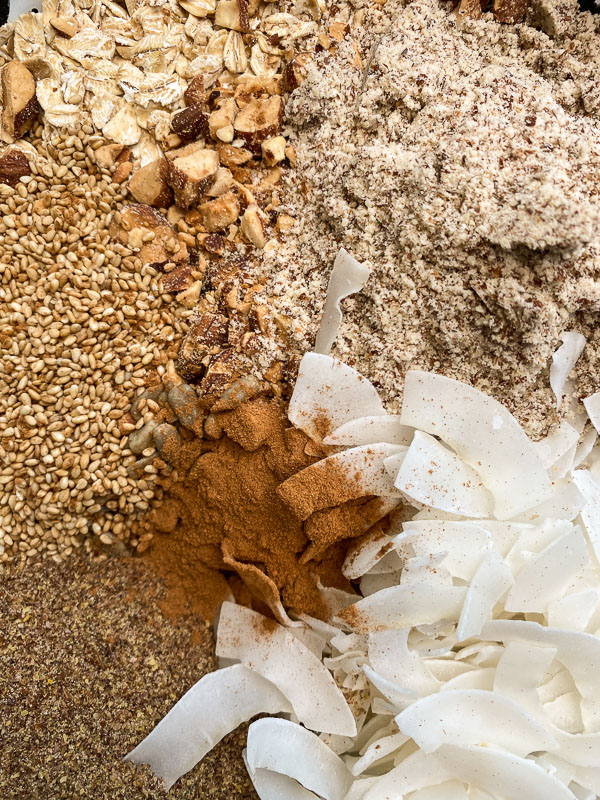 Now, we have to make our coating. We must dissolve the brown sugar, water, and vanilla.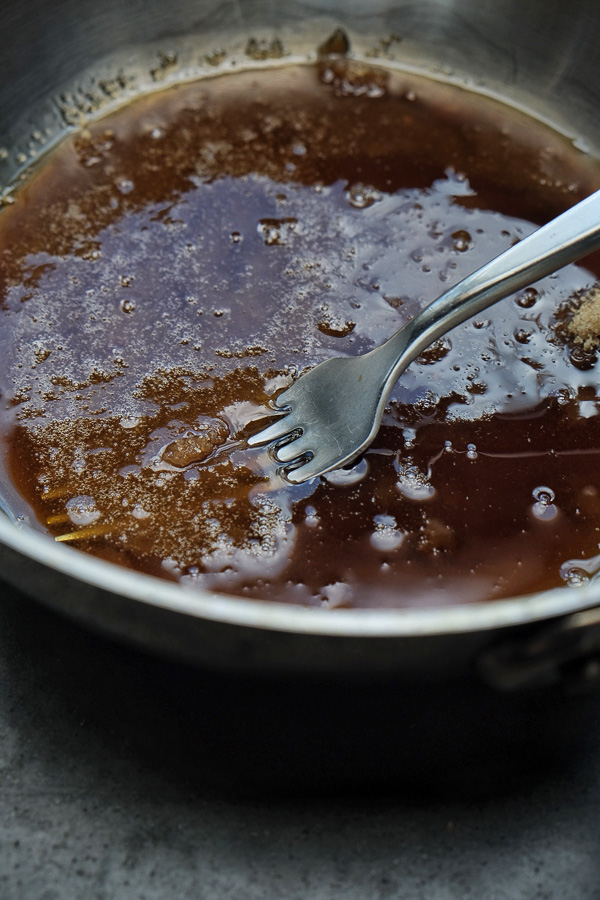 We beat an egg white. This will help us bind everything together.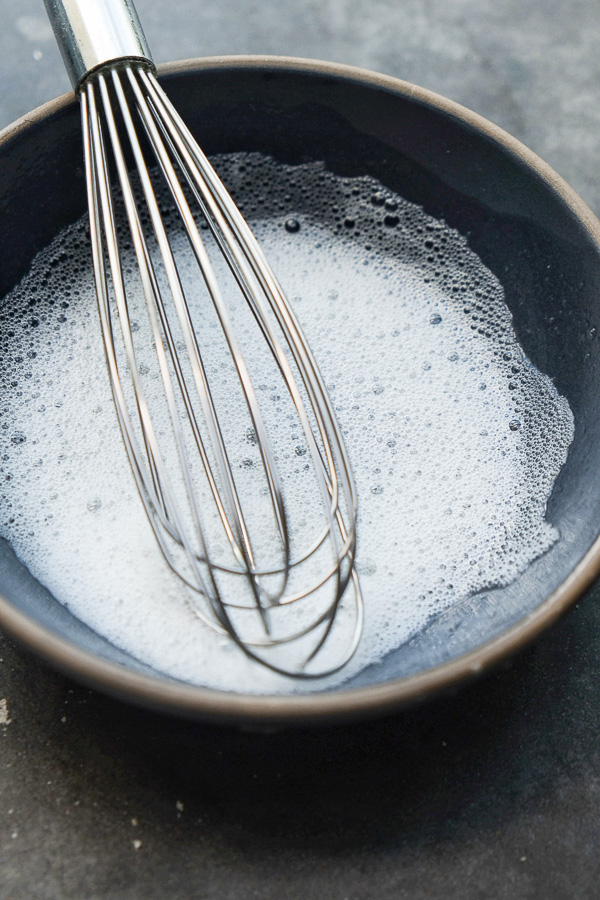 Oil goes in. Followed by the beaten egg white.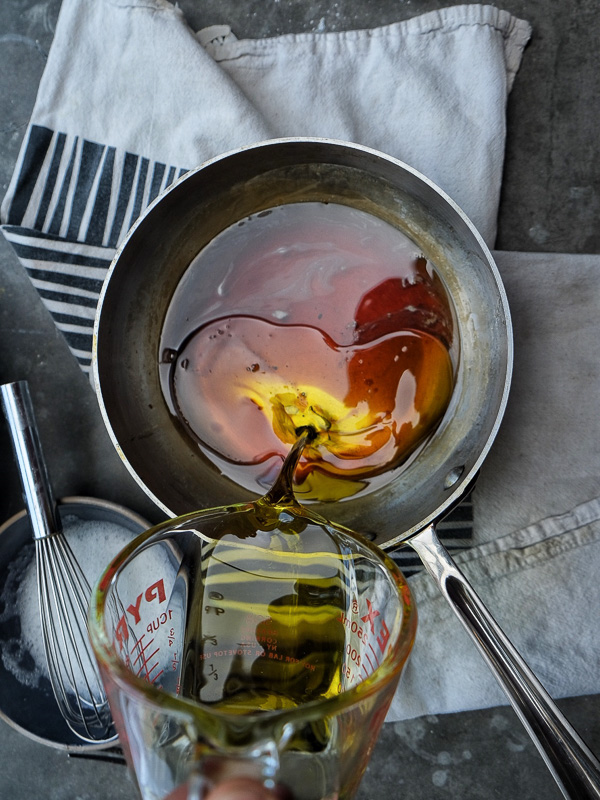 Let's mix!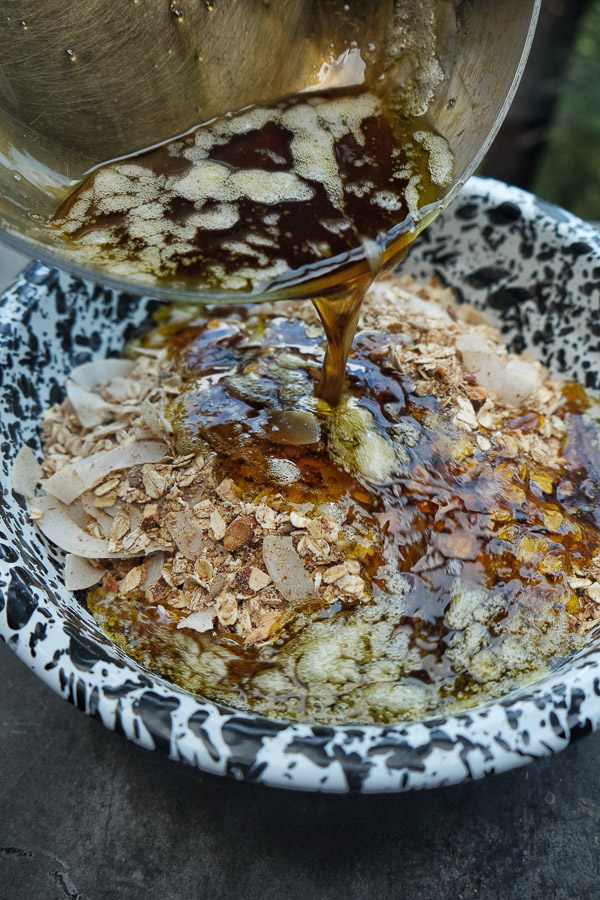 Here we go!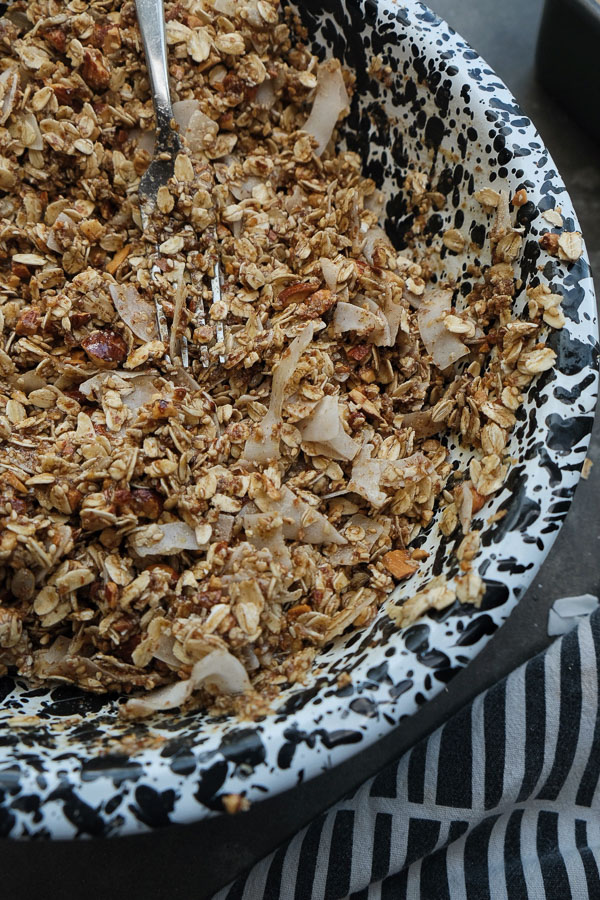 Press into a parchment lined pan.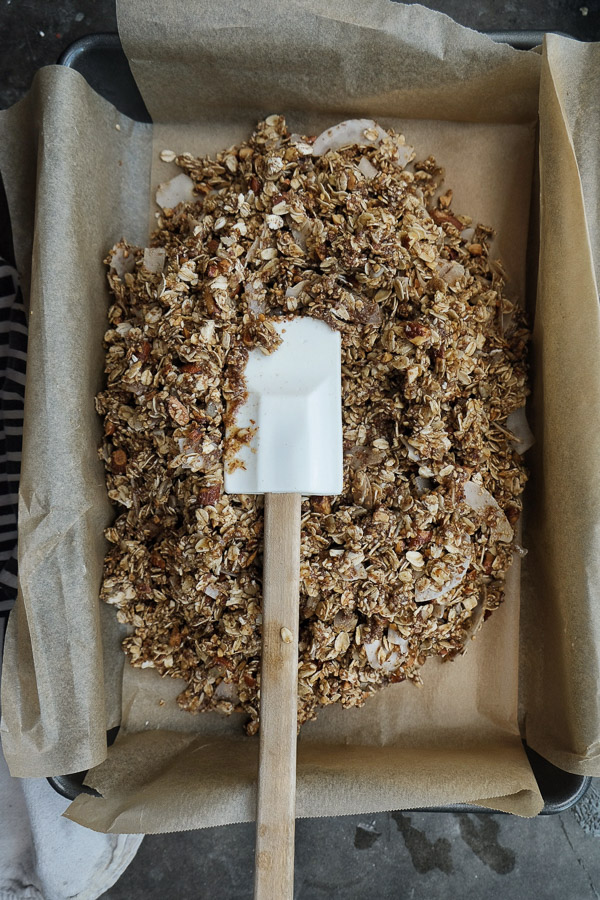 Take another piece of parchment and with your hand, smoosh the top flat.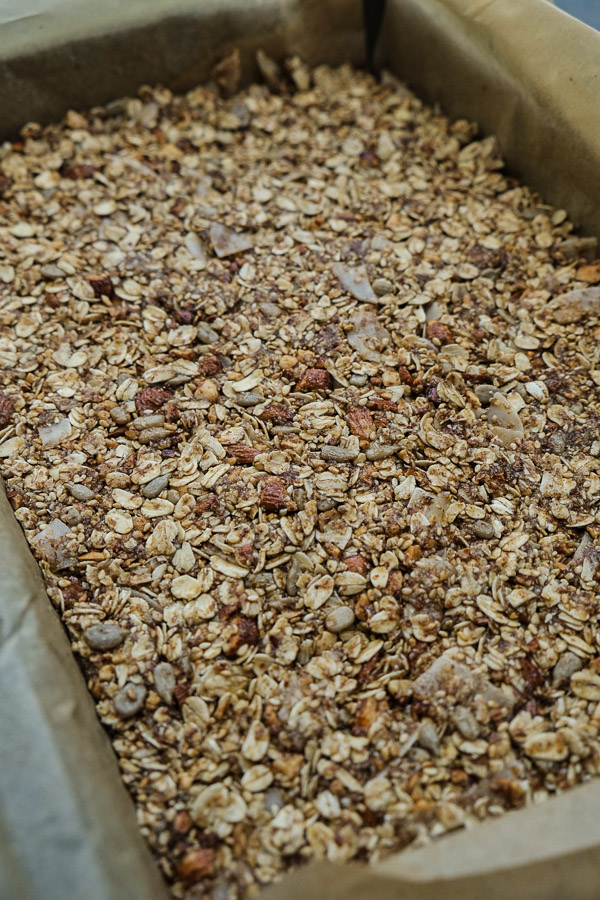 Bake!!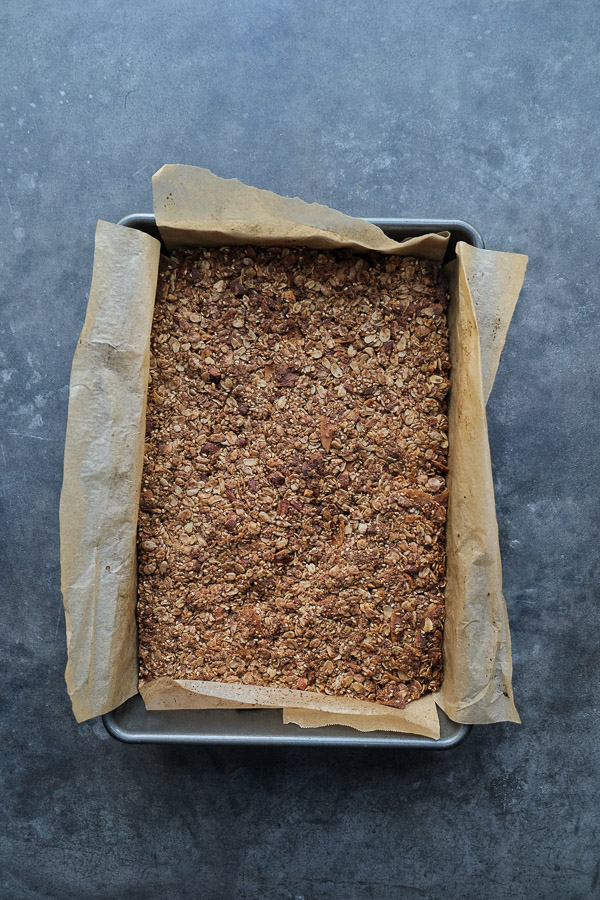 Let the bark cool and start breaking it up into chunks.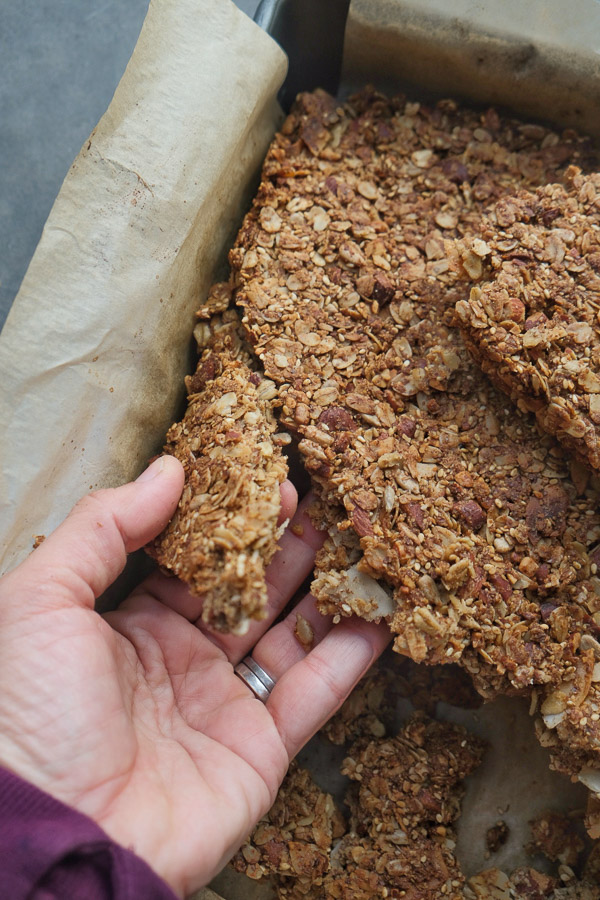 Clusters!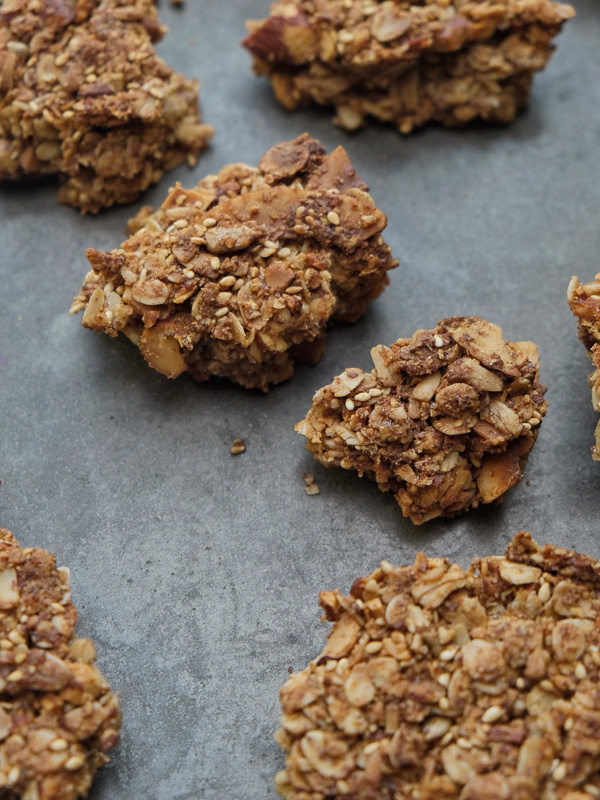 I packaged up granola bark for friends because I knew I'd eat it all if I didn't.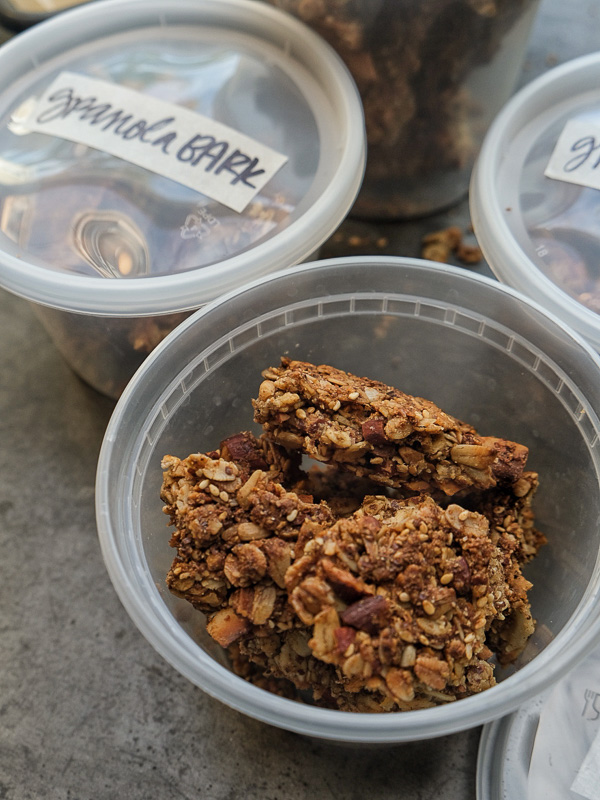 Granola Bark

makes about 16 servings

recipe adapted from Tartine All Day

1 1/2 tsp ground cinnamon

3 cups rolled oats

1 1/4 cups roasted almonds, chopped

1 1/4 cups unsweetened shredded coconut

1/2 cup ground flaxseeds

1/4 cup sesame seeds

¼ cup raw sunflower seeds

1/2 cup almond flour

1/2 cup maple syrup

1/3 cup brown sugar

1/4 cup water

1 teaspoon vanilla extract

1/2 teaspoon sea salt

1/3 cup olive oil

1 large egg white, whisked until frothy

Combine the cinnamon, oats, almonds, coconut, ground flaxseed, sesame seeds, sunflower seeds, and almond flour in a large bowl.

Preheat the oven to 325°F. Line a 13 by 18 inch rimmed baking sheet with parchment paper.

Combine the maple syrup or honey or a mix of both, brown sugar, water, vanilla, and salt in a small saucepan and bring to a boil, stirring to dissolve the sugar and salt. Remove from the heat and let cool to warm room temperature.

Add the olive oil and egg white to the cooled syrup mixture and whisk to incorporate. Pour over the oats mixture and mix well.

Spread the mixture evenly across the prepared baking sheet. Using a piece of parchment, press the mixture down firmly over the bark with your hand to compact it before baking. Bake for 45 minutes or longer, until dark golden brown, rotating the sheet after about 15 minutes for even browning. While the granola bakes, open the oven door a couple of times to release steam.

Set the baking sheet on a cooling rack until the surface of the granola is crisp. Once cool, break the bark into pieces and store in an airtight container at room temperature for up to 2 weeks, or in the refrigerator for up to 1 month.