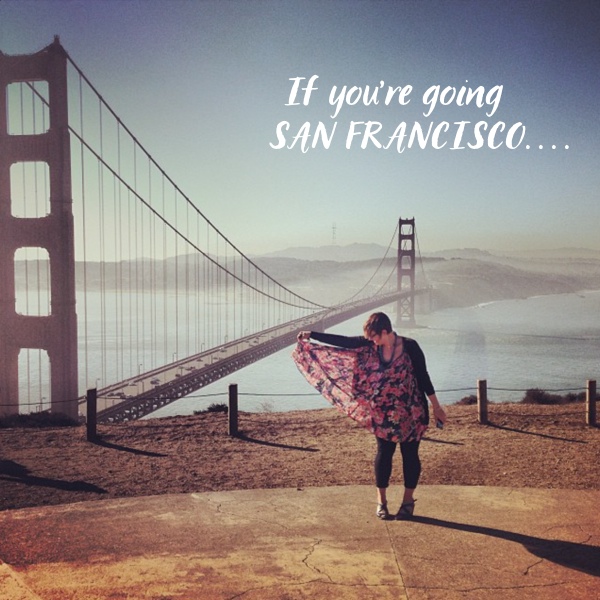 There are sooooo many good places to eat in San Francisco. I feel so lucky to be so close to the action and to have grown up in such a great food mecca!  Taste Buds, brought to you by Ford, is a cool new show (with two adorable hosts!) on You Tube, and to celebrate the launch, I am working with Ford and Taste Buds to share my favorite spots in San Francisco. Finally! A post I can direct everyone to when they email me for my San Francisco recommendations!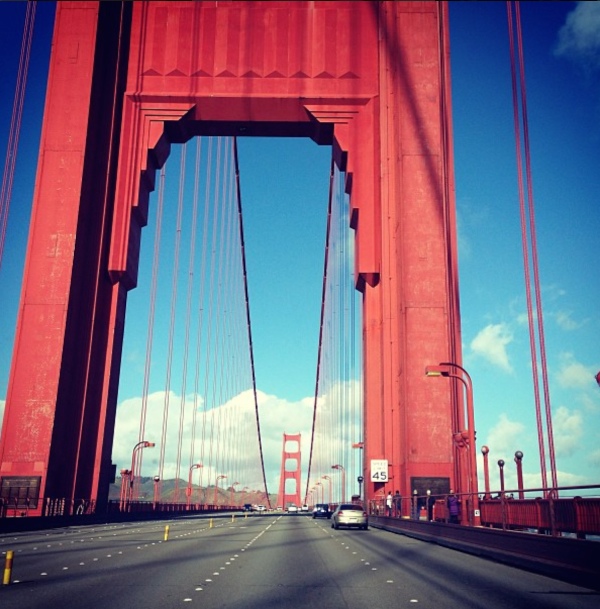 I loved watching the latest episode of Taste Buds with Erica from Honestly WTF.  Casey and I have been looking for some cool pieces for our house and I think we're going to check Stuff Vintage VERY soon! You can check it out here:
And onto….

 (in alphabetical order because my brain works that way)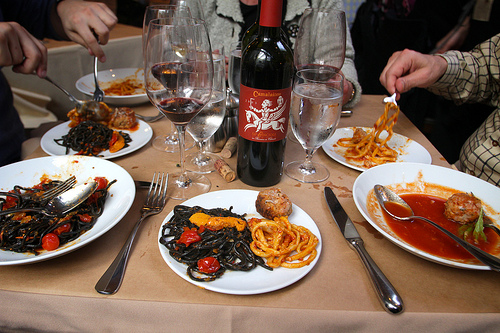 A16- We LOVE this place because their pizza never disappoints. We always go there for family dinners with my parents. We're Italian so we usually crave Italian when we're hanging out.  The burrata is amazing– like butter! I wrote a post about A16 many many moons ago. Be sure to check out SPQR too as it's a fabulous place to get brunch- and right near the Jonathan Adler store (my favorite!).
Bi-Rite Creamery–  EXCEPTIONAL  ice cream. The salted caramel & the honey lavender are my favorites. But! I don't love waiting in long lines..so sometimes we just go to Mitchell's instead. They still have a line but it's not as bad. Their ice cream is bonkers too so it's a win-win!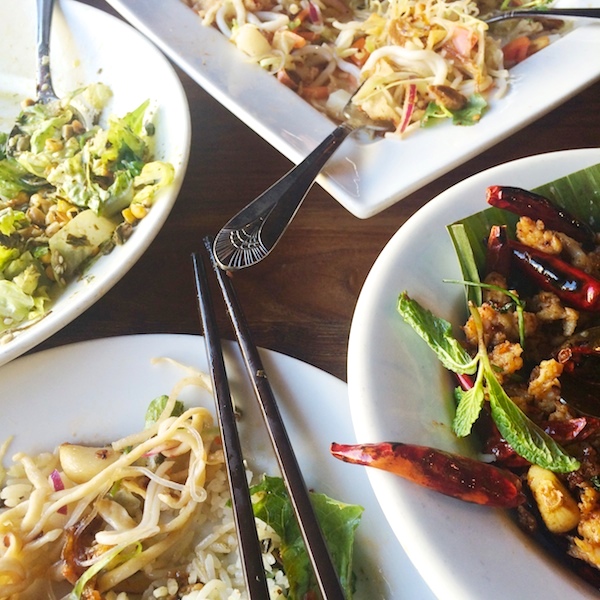 Burma Superstar– A MUST!  I had no idea what Burmese food was all about until I went to Burma Superstar.  I'm a total convert.  Get the Tea Leaf Salad and the Rainbow Salad when you're there. They're drinks are really fun too.
Connecticut Yankee Bar– Casey is quite partial to this place. He used to call it his "Cheers." We used to live right down the street before we got married and we'd go every week or so. He'd watch the Red Sox/Patriots games on a weekend and I'd people watch and drink til I was pickled. If you're from New England and you're missing home, this is the place to go. Everything on the menu has a New England reference; it's quite novel.  We miss living near the Yankee so much.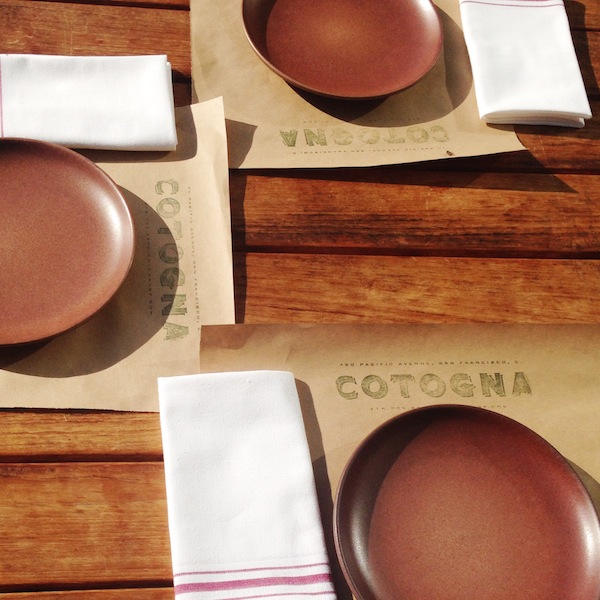 Cotagna- Another place I go to with my family. My brother and dad LOVE this place and I can see why. Their pasta and pizza is phenomenonal. My brother says everything is so perfectly executed and I couldn't agree more. It's kinda hard to snag a table so make sure you leave time in advance to make your reservation.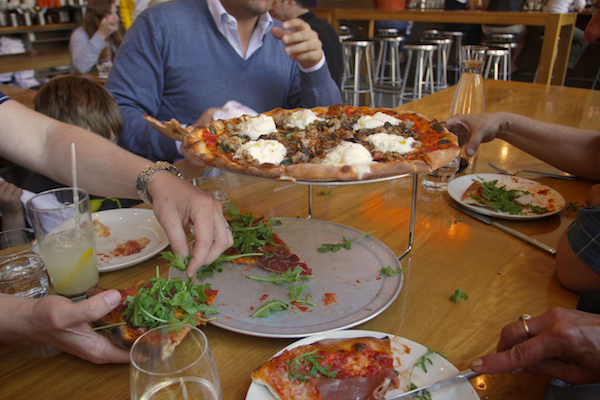 Delarosa-  Aaaaaaaand another family favorite. I told you we love Italian food… I wrote about this restaurant awhile back. You can check that out here. Get the meatballs, the kale caesar, the burrata with honey & hazelnuts and for the love of God….GET PIZZA. Oh yeah…and bambolini for dessert.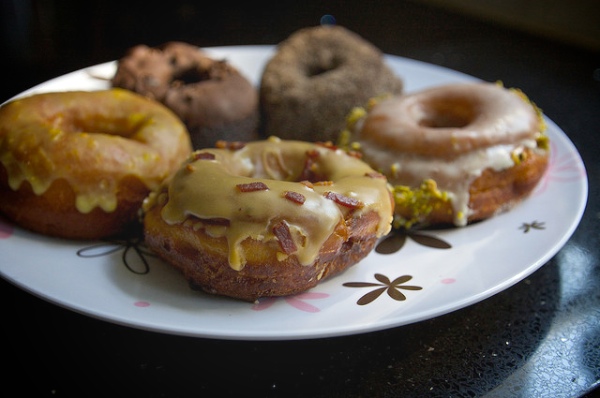 Dynamo Doughnuts– So many fun flavors here.  I love stopping by when I'm in the Mission.  I've always loved the Chocolate Star Anise doughnut as well as their Chocolate Rose. Pick up a few for me while you're there, would ya?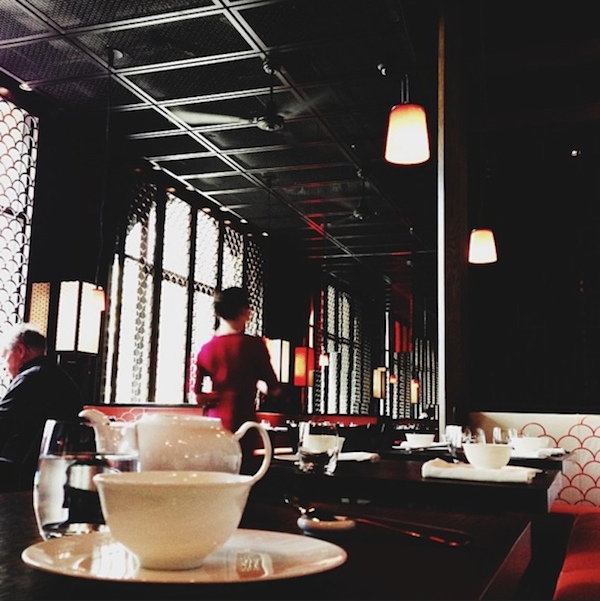 Hakkasan- I've eaten here a few times and loved everything I had. The ambiance is something else!  You almost feel like you're transported into another world when you get off the elevator and into the restaurant. Their dim sum is super special and they're cocktails are brilliant! Fancypants dim sum!
Hillstone- I used to work right across the street from Hillstone (waaaaay back when it was Houston's) which was such a dangerous thing. I think my whole paycheck went to that place!  It's kind of on the pricey side but the portions are HUGE. It's really fancy comfort food. I highly recommend their farmer's market plate (they took it off the menu but you can still order it-thank God!), their burgers are fabulous, RIBS are bonkers, grilled artichokes and their artichoke dip with chips can't be beat. My brother and husband love the French Dip sandwich and I'm quite partial to the kale salad. I even recreated it on my blog. I went through a period of getting the kale salad and then shoving it into one of their baked potatoes. Don't ask…The point is that it was pretty dang good. My drink of choice (at lunch) there is usually an Arnold Palmer with a splash of club soda.
Kokkari– Love this place! The best feta & tzatziki EVER. Love the moussaka and the fried smelts. A must if you're in the mood for really REALLY great Greek food. The bar is pretty great too.
Liguria Bakery-  TWO words: FRESH FOCACCIA. Seriously some epic stuff. My coworker occasionally brings some raisin focaccia in the morning at work and I love/hate him for it. If you want the raisin one, get there early or make this recipe from my blog.  It's kind of soup nazi scene there…..they're good and they know it. BUT Seriously—GO!
Nopa– I've never been disappointed with this place. I always have a hard time deciding what I want because it ALL looks great. There are some fabulous options if you love vegetables. I get so many good food ideas to add to my repetoire while eating here.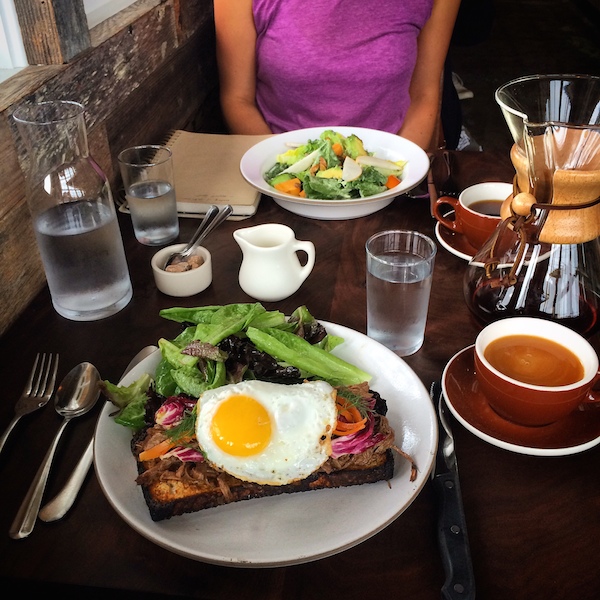 Outerlands– A great place for breakfast/brunch. I had a hard time deciding what I wanted when I went….which is a really good sign, don't ya think? Look at that Chemex at our table. NICE!  Outerlands is right near the General Store which is a lovely place to buy a gift. They have such a pretty greenhouse in back.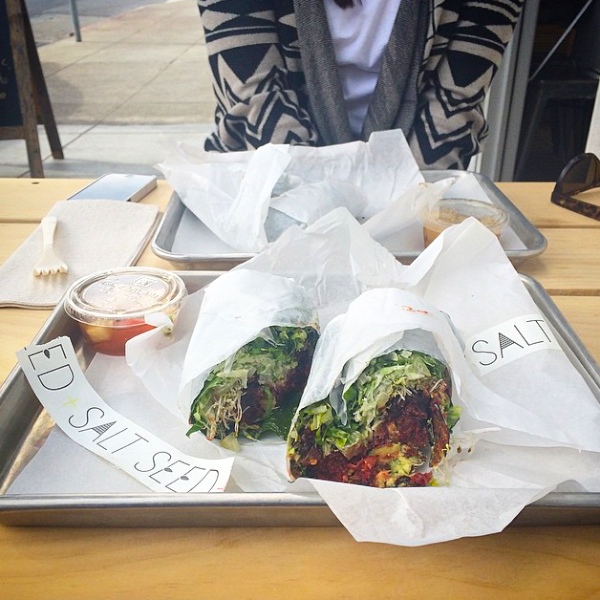 Seed + Salt  If you're looking for lighter fare (ahem, maybe you indulged too much?!) I recommend checking out Seed + Salt. I had lunch there a few months ago and have been plotting a trip back. They have several options if you're vegan/gluten free as well as an assortment of juices and smoothies. It's a great place to go if you need a reset. Lord knows I should be eating there at least once a week 😉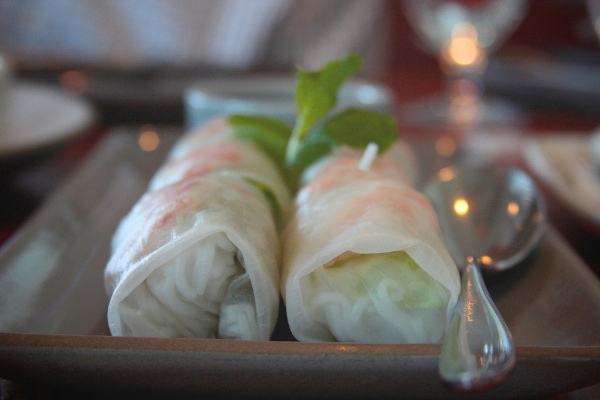 Slanted Door– Can be kind of a scene, but if you go- get some of my favorites: fresh spring rolls, green papaya salad, shaking beef, clay-pot chicken and the crab noodles. Some of the BEST Vietnamese food around! There's Out the Door (their To-Go place) in the Ferry Building. Works out well during lunch time.
Swan Oyster Depot– An institution! I always get fresh crab salad when I'm there and a dozen oysters. I also load up on sourdough bread because that's what you do in San Francisco. Be sure to get there super early because there's always a big line. They don't have a ton of spots (no tables, just a bar!), so people are always fighting for one. Also CASH ONLY!
Tartine Bakery— THE BREAD!! The pastries! The everything! Be prepared to wait in a line…because it's a popular place. While you're there snag some cookies for the road. If the lines are too long, check out The Mill for some great bread, good coffee & fancy $4 toast.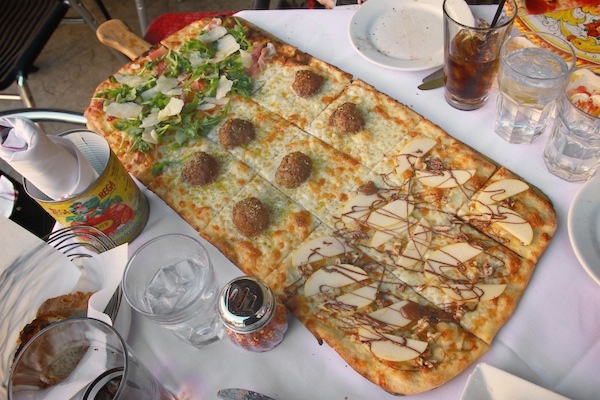 Tony's Pizza Napoletana– I know that everyone is going to tell you to go to Delfina (which is good btw!) but I really like Tony's pizza in North Beach because there are so many good options. They have a few different ovens…and several pizza styles to choose from.  The only problem is that I always forget which type of pizza is my favorite. I suppose that means we have to order one of each when we go…and that's fine by me.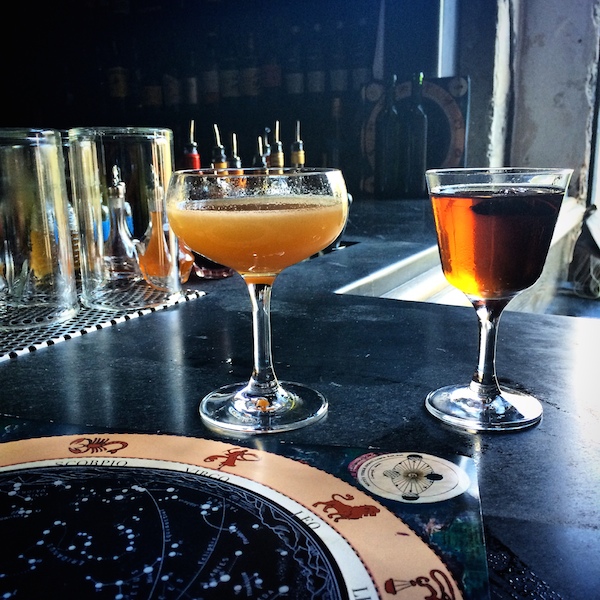 Trick Dog Bar- If specialty cocktails are your thing, you should definitely check out this place. I like to go before the sun goes down because the light is so pretty in the bar. If you're going for a drink & a snack, make sure you get their fries. I believe they are TRIPLE fried in duck fat so they are supremely crispy. They change the menu out every now and then. The first time I went the menus were all records, then they were Zodiac themed. I hear it's currently a Chinese restaurant menu! Very clever…and such a good conversation starter if you ask me.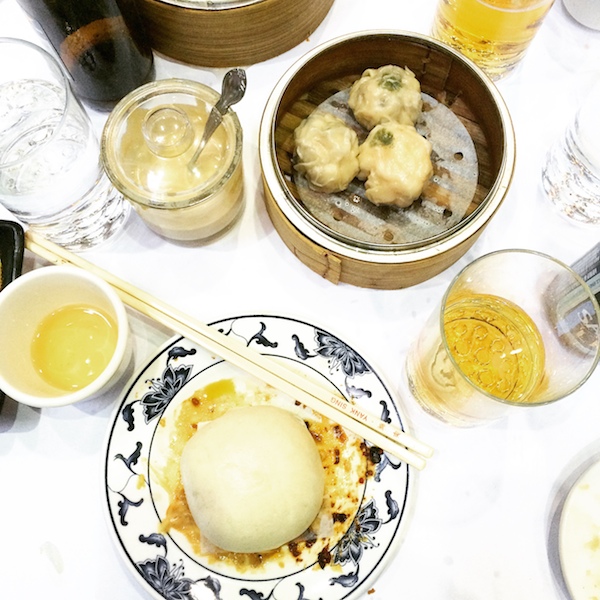 Yank Sing– Who doesn't like dim sum??! Yank Sing has such a diverse menu and we keep coming back for more. We go BIG when my brother comes into town for a family visit.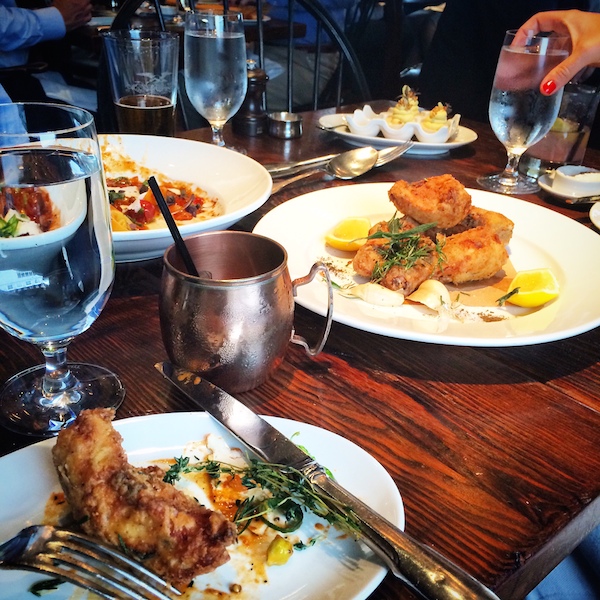 Wayfare Tavern– They give you hot POPOVERS instead of bread!!! Fried chicken is pretty bonkers and so is the mac & cheese. Tyler Florence really knows how to make good food. Ahhh! T-FLO!  I had the doughnuts there on my birthday and they were HUGE. DO IT.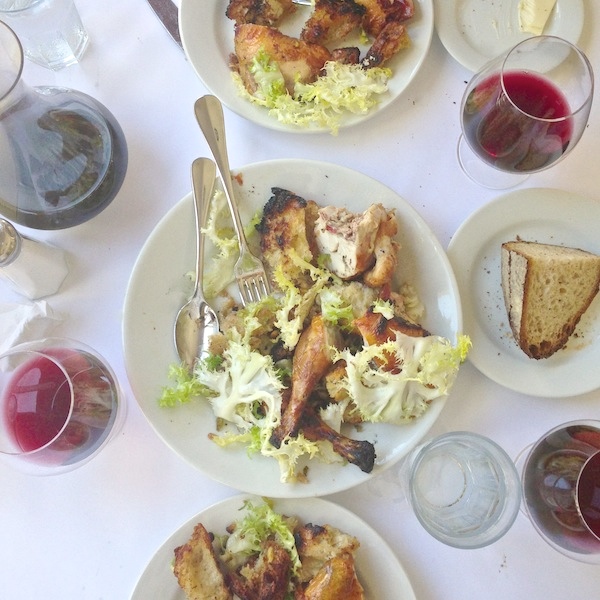 Zuni Café– My favorite place for Brunch. I always start with a Bloody Mary at the bar while we're waiting for our table to be set. We get a Caesar salad to split, a dozen oysters, a roasted chicken (with bread salad!!!) and an order of shoestring fries. My mom loves their burgers…but I just cannot deviate from our favorite Zuni staples. Their desserts are simple and elegant. AND THE BREAD. OMG THE BREAD.

For the foodie in you, you must venture out to the  SF Ferry Building- I love this place, but I don't love crowds so I try to stay away during weekends (Farmer's Market is a ZOO!) and lunch time during the week…..which is kinda hard to do! My favorite shops include Heath Ceramics, Cowgirl Creamery, Acme Bakery, Miette, Blue Bottle Coffee, Hog Island Oysters, Slanted Door (you can get food to go at Out the Door), Boulettes Larder, Recchiuti and Mijita.  The breakfast sandwich at the Golden Gate Meat Company is really good too. It's a great place to pick up stuff for a picnic or a fancy home cooked meal.
Off the Grid in Fort Mason is super fun if you have time on a Friday night and you LOVE the food truck scene.
Also PLEASE get yourself to Rainbow Market because it is MY FAVORITE MARKET EVER. The biggest/best bulk section in the city.
For some art & culture check out the:
MOMA  (currently under construction!) Academy of Sciences,  The De Young Museum  & The Legion of Honor
Who doesn't love a good art museum?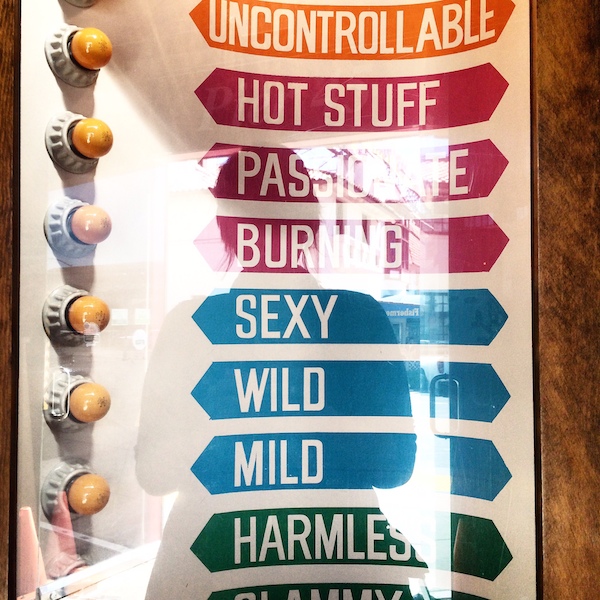 Musee Mecanique– A super fun place to go to go on a date or to take the kids. A whole warehouse FILLED with antique arcade games. I love getting my fortune there during lunch breaks at work.
Flax Art- Such a great art supply store. I could literally spend HOURS there (and I have!). If you want to get into the city before a dinner reservation, I highly suggest blocking out a few hours and checking it out. Be prepared to drop a small fortune though… the pen selection did me in last time.
For fun tourist attractions, be sure to head to: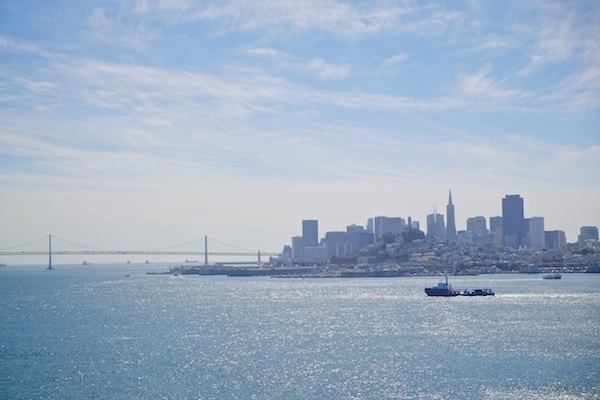 Alcatraz– We visited last month when family was in town and had a blast. So much history and such a fascinating place! We went on a week day to avoid crowds and it wasn't that bad. The view of the city is pretty incredible from the rock.  Make sure to get tickets ahead of time.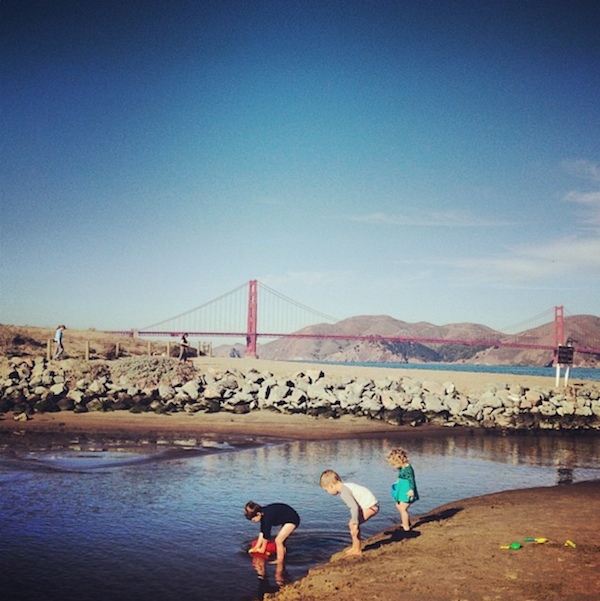 Chrissy Field is a perfect place to get a good picture of you, the beach & the Golden Gate Bridge. If you love dogs, you'll love this area because there are TONS.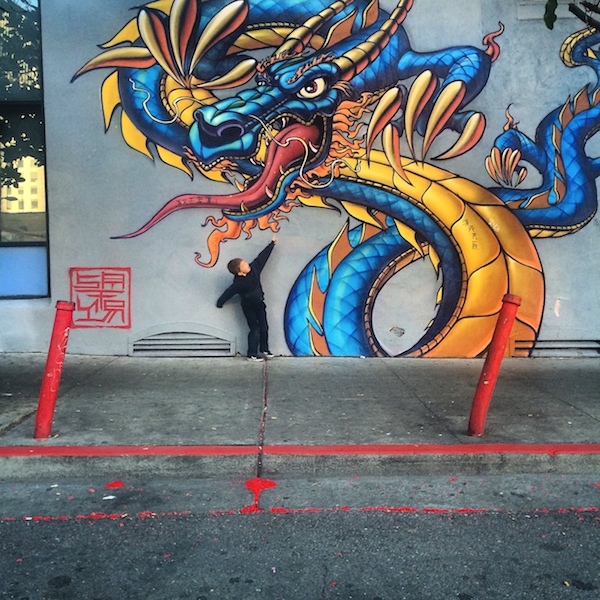 Chinatown-  So many cool things to look at and it provides a really great landscape for photo taking. Look what we found the other day! We went to R & G Lounge for dinner last month and will definitely be going back soon.
SCRAP– This place is a kick! If you're looking for buried treasures (old frames, random photos, thread, art supplies etc.) to repurpose in your home/add to your art supply collection, you gotta check this place out. Last time I went I got a TON of buttons (still don't know what I'm going to do with them), old office supplies and thread.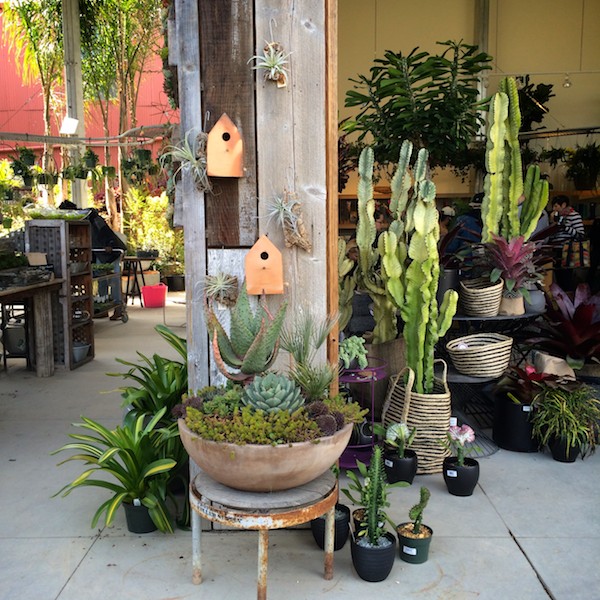 Flora Grubb Gardens– If you love plants, YOU MUST GO HERE. I wrote a post about it awhile back. Get some Ritual Coffee while you're there and be prepared to be INSPIRED. If you have any place to add to the list, leave a comment!
And of course, no trip to San Francisco would be complete without a picture of the Golden Gate Bridge. I love the view from the Marin Headlands. When the weather is right, I stop on the way to work and watch the bridge from above. It's breathtaking.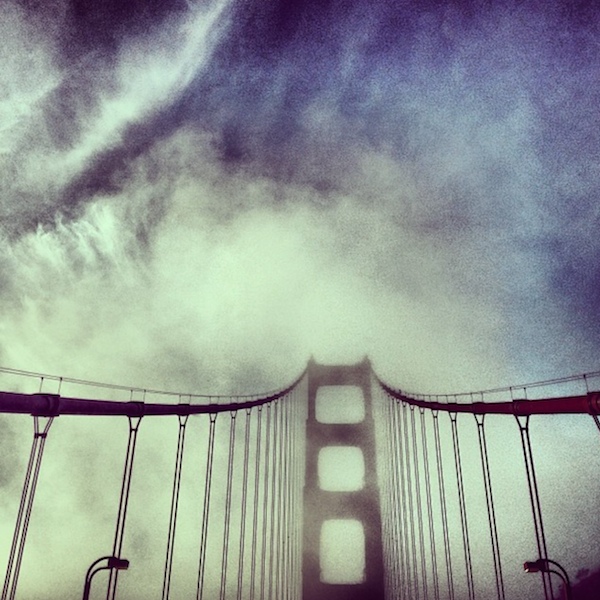 If you're traveling to San Francisco, be sure to dress in layers as you never know what the weather will bring. Summer is the coldest time of year (go figure) and September through November is absolutely MAGICAL!
This post was sponsored by Ford.  As always, all opinions are my own.