When you have a child, finding a kid friendly restaurant with great food can be a challenge. That's why  we love going to Delarosa when we're in San Francisco with Cooper. The restaurant is not too far from where my parents live in the city and it's a very quick trip for us from Marin because it's right off the Golden Gate Bridge on Chestnut Street. It works out well for us when we want an impromptu lunch with my parents on a weekend. We love it and the food is nothing short of exceptional.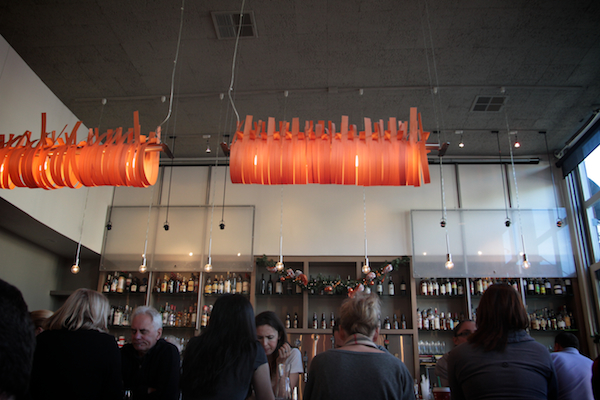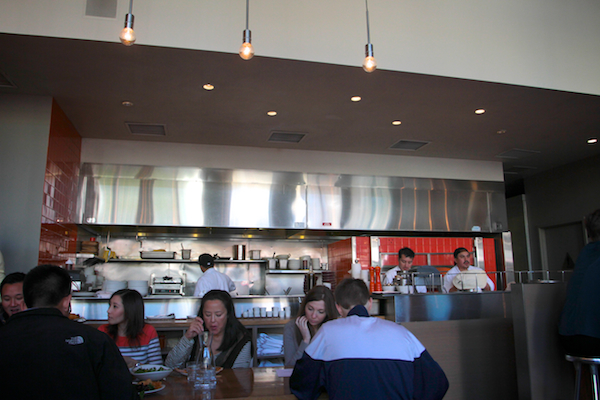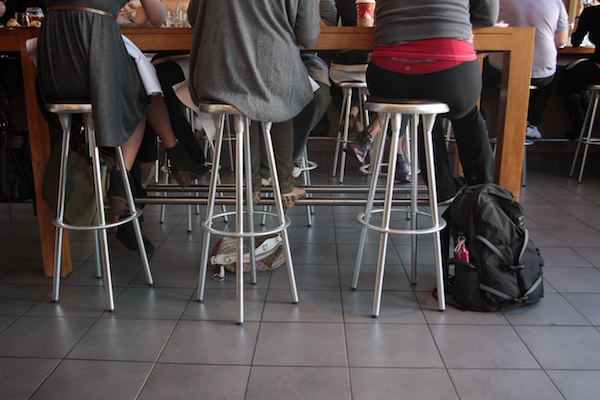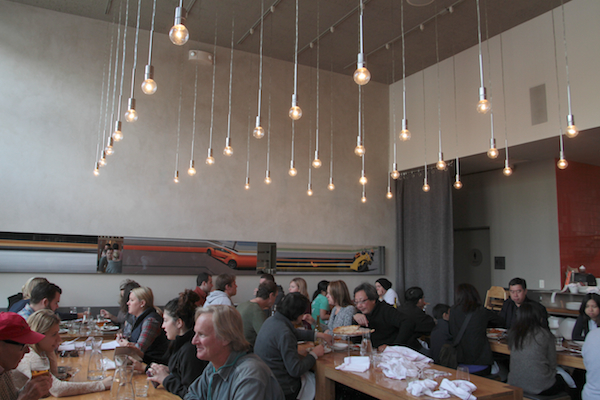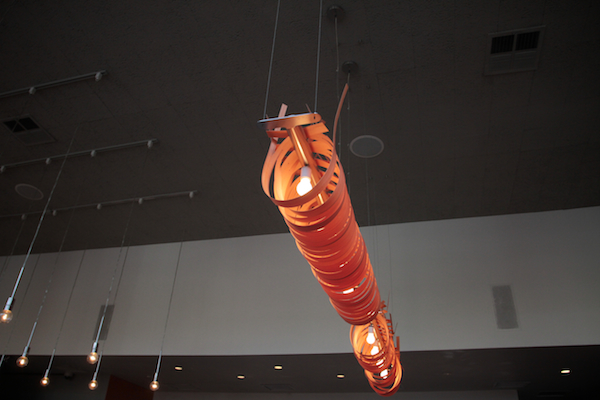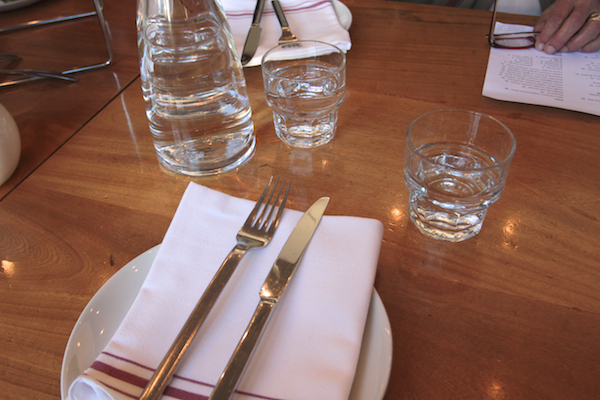 This time around, we ordered the fried Brussels-sprouts with Caper Aioli.
Have you had Crispy Fried Brussels Sprouts? They're fantastic!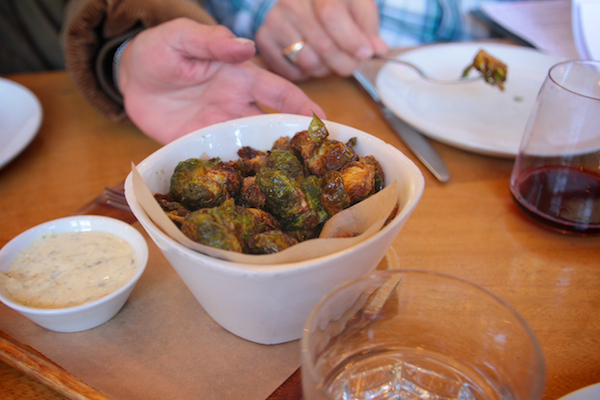 We also are huge fans of their burrata bruschetta. These grilled slices of bread are topped with creamy burrata, drizzled with honey & topped with toasted hazelnuts.
It's such a simple idea that makes a big impact. I will most certainly make this at home!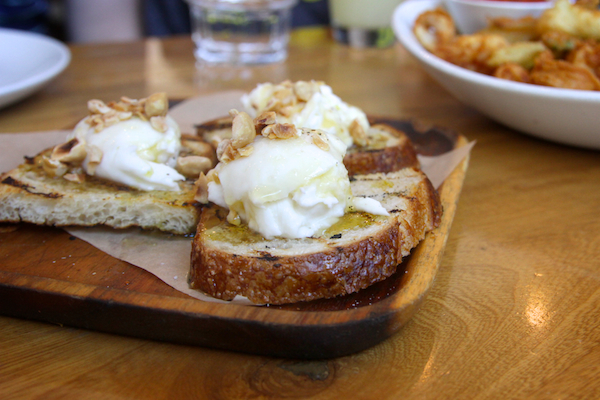 A lovely Arugula Salad with Fennel & shaved Parmesan.
I make a similar salad with figs and another one with oranges at home.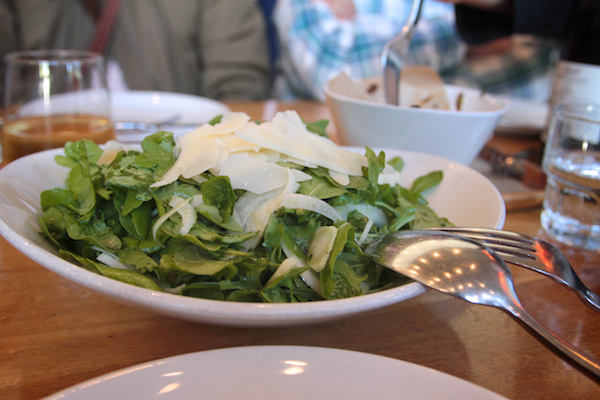 We ALWAYS order a side (or two!) of meatballs. Their sauce is simple and my dad LOVES how delicate the meatballs are. They aren't packed with breadcrumbs; they're tender & meaty.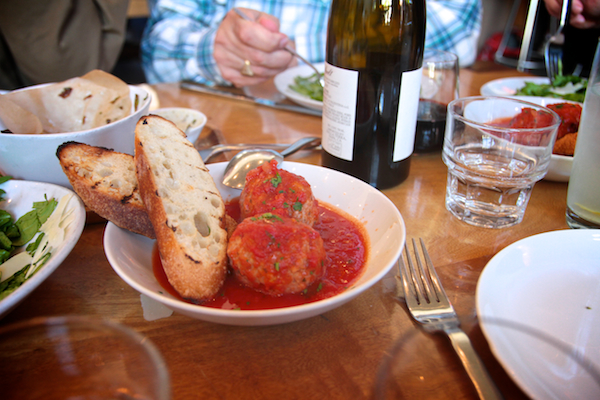 We always get the papardelle. It's another winner.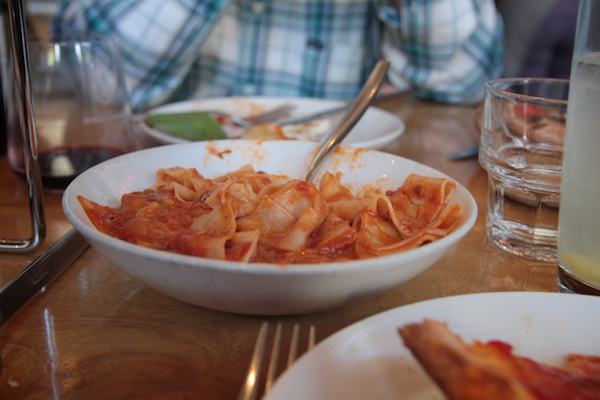 And for 5 of us, we order two pizzas. One margherita & one sausage with burrata.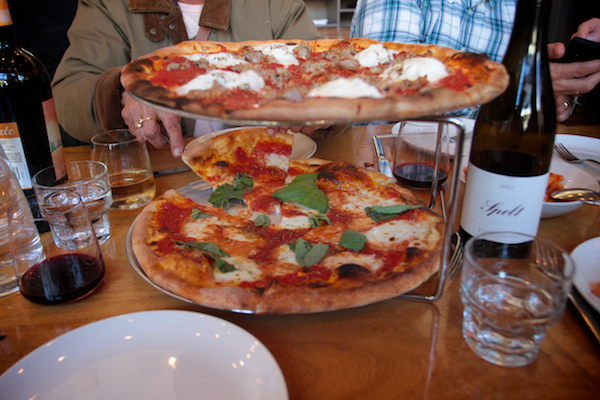 My dad LOVES the burrata on their pizza. He subs it for their regular mozzarella.
It melts in your mouth! It's so good.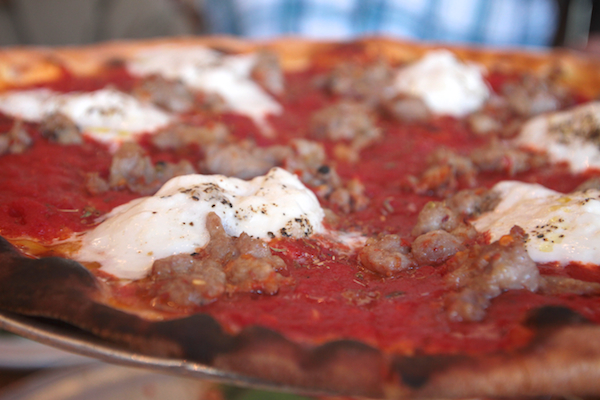 We don't mess around.
Sometimes we go crazy and get arugula on top of our pizza.
It's a good way to balance out the richness of the burrata & sausage.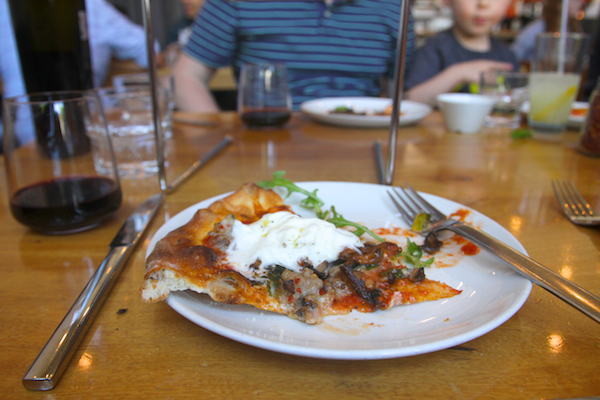 And since we have a kid…we almost always treat him to dessert!
We get the Bomboloni Caldi (house-made DONUTS) They come with dipping sauces: chocolate, marscapone & raspberry.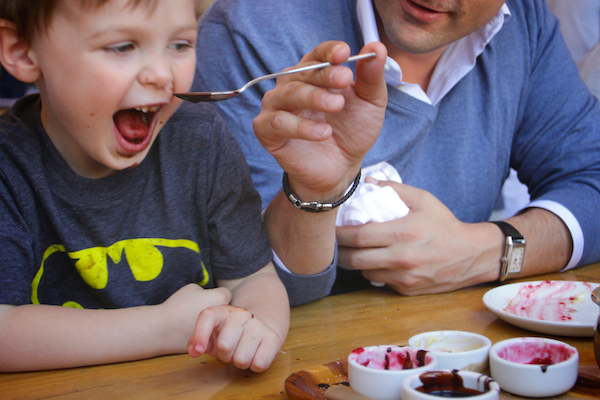 Cooper thinks they're absolutely fantastic.
Sometimes we get TWO orders of doughnuts…you know…to be on the safe side….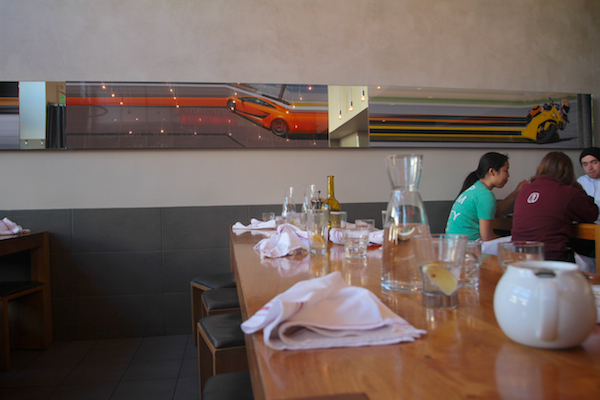 Delarosa
2175 Chestnut Street San Francisco, CA 94123