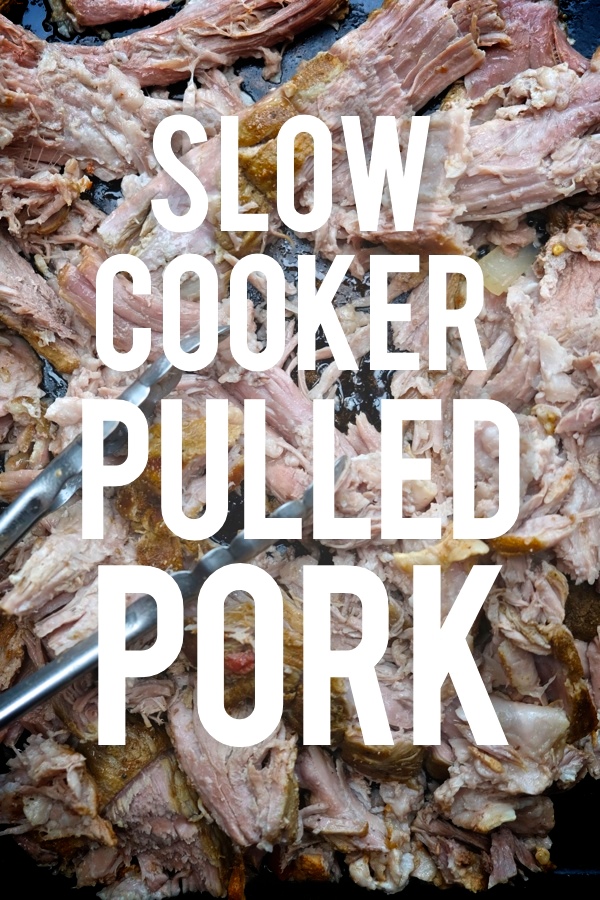 MEAT. It's not pretty, but dang…. IT'S TASTY. Look at this Slow Cooker Pulled Pork!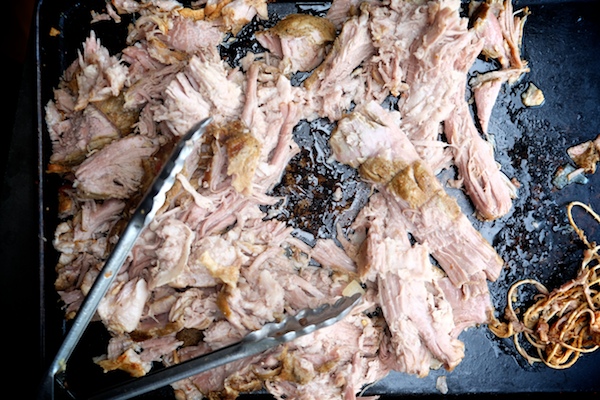 One of my current Meal Prep staples is pulled pork! And I'm going to show you how to make it and give you some ideas how to use it. The best part is that we let our crock pot do all the work. You can come home from work and make BBQ pulled pork sandwiches in no time! Carnitas tacos too! No need to turn the oven on. We're keeping things cool in the kitchen this Summer.
And we're off!
Morning light! We're starting our day with prep.
Really….not much effort for maximum reward.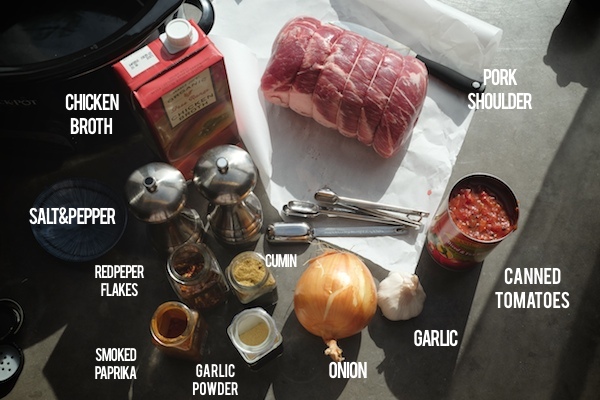 First we make a rub.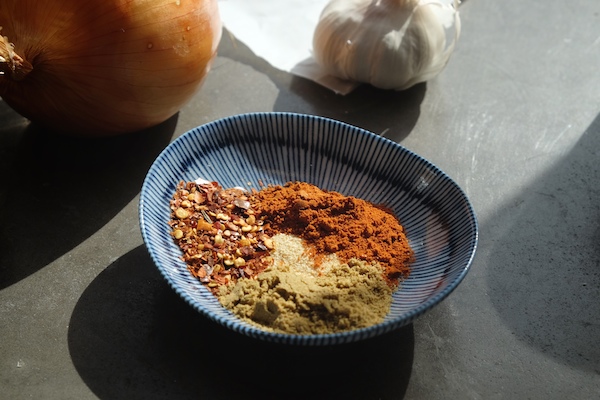 Then we rub it on our pork shoulder….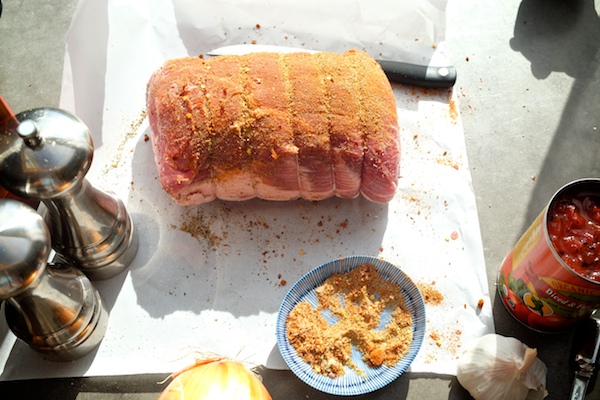 Chopped garlic & onions.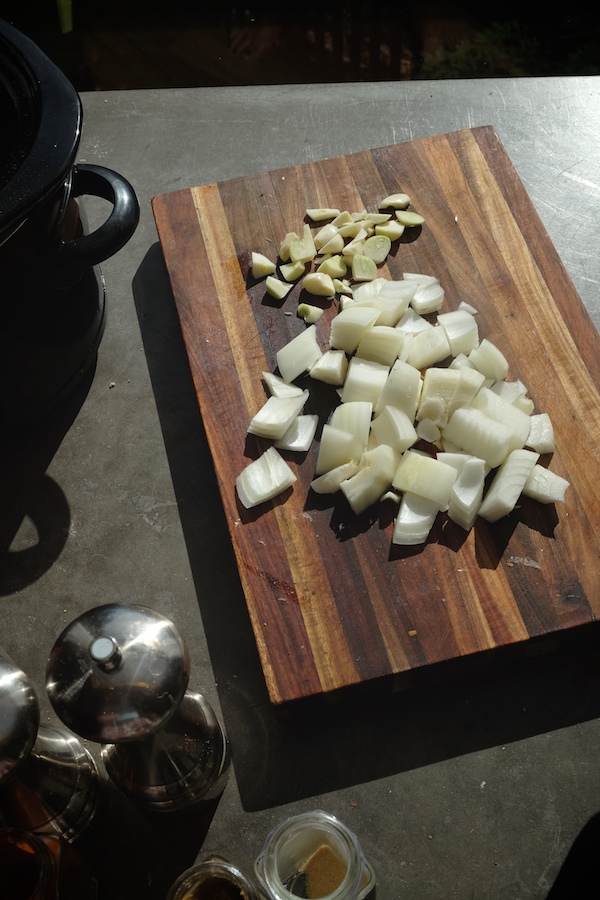 They go in the crock pot and we place the pork shoulder on top.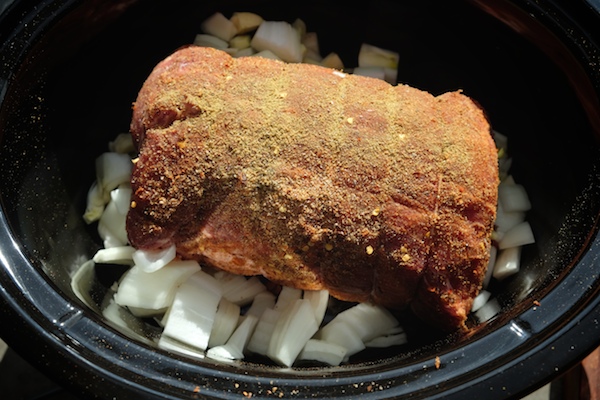 In go the tomatoes followed by the chicken broth.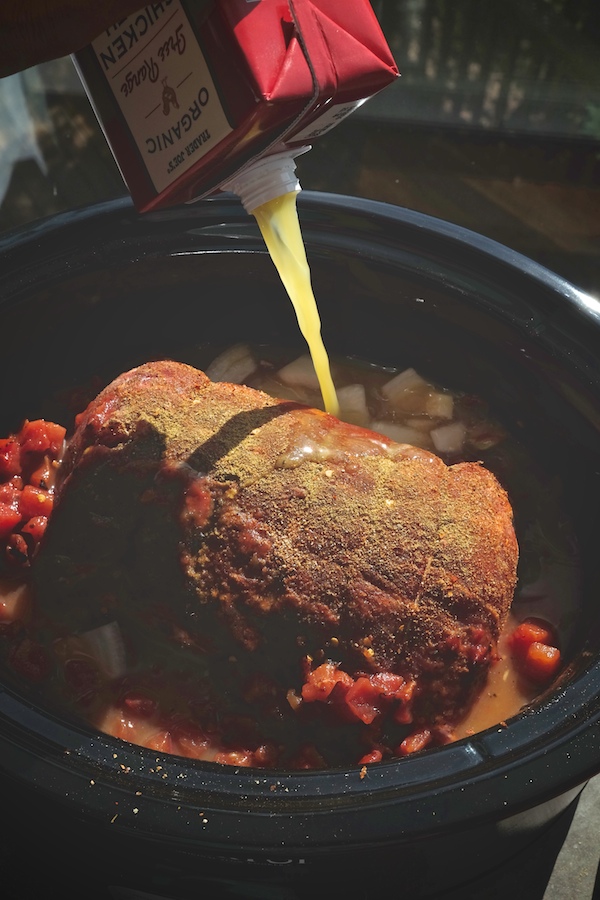 Let's put the lid on and 8 hours later…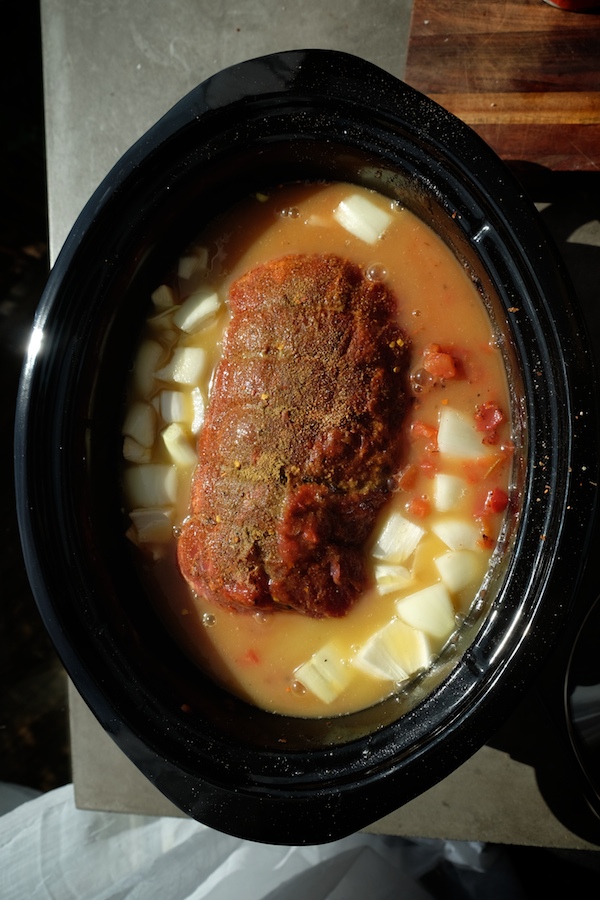 This beauty….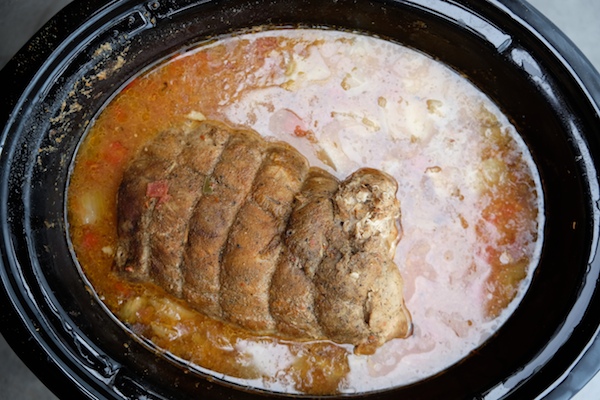 Is ready to shred!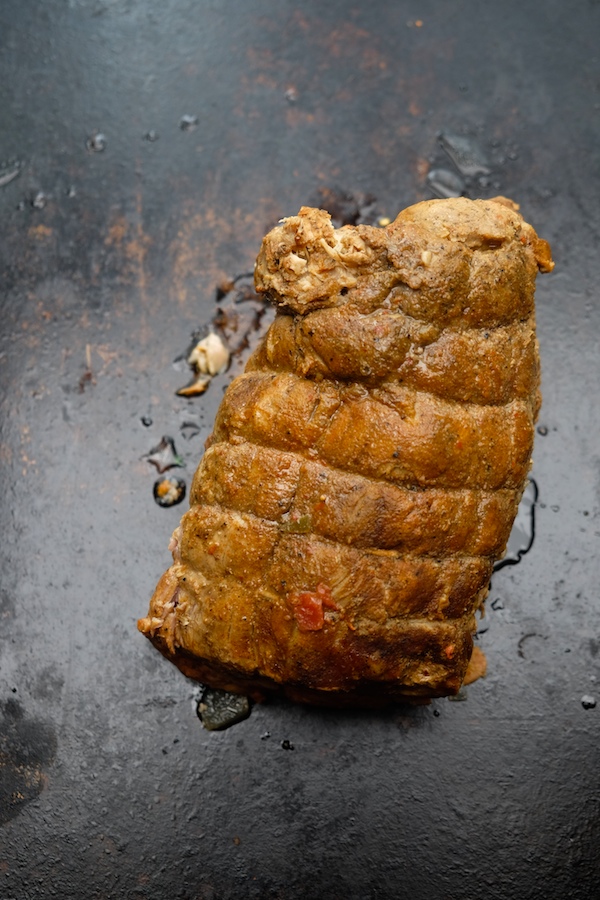 It's tender. It's well flavored. It's ready for you to do anything you want to it.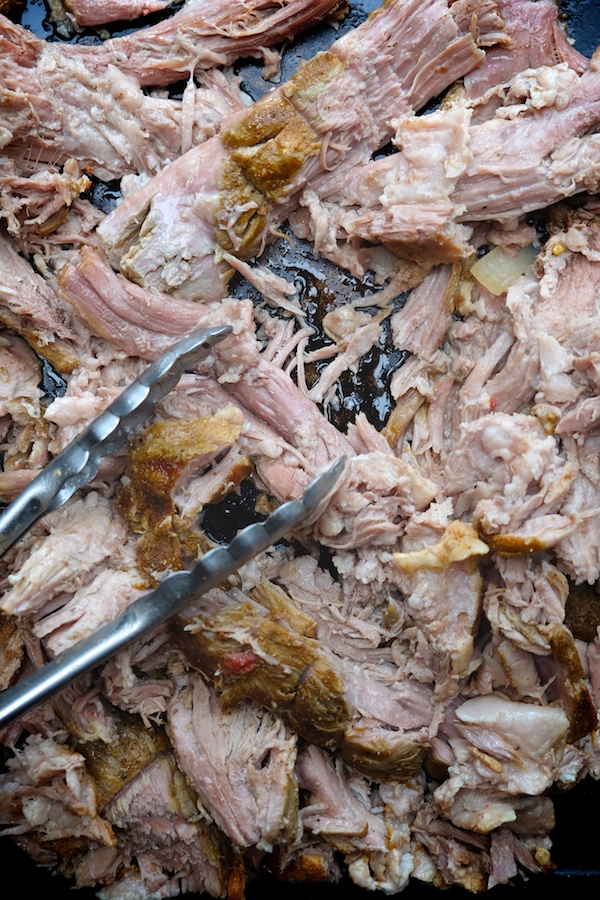 Oh! But wait! We can use the leftover cooking liquid as soup!
If you want a dryer pulled pork, use less chicken broth. I like ours on the moist/tender side because I plan on reheating the leftovers and I want them to remain tender.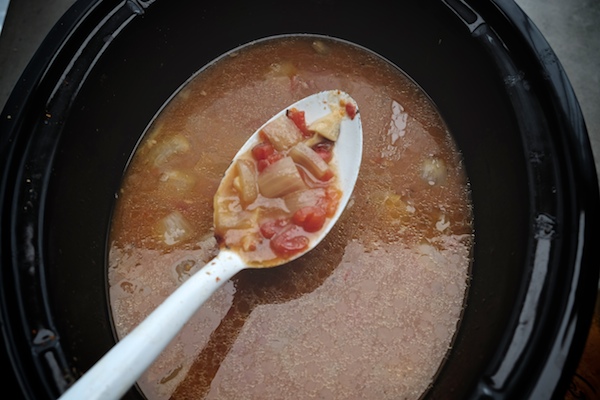 Jar it up. Make a pulled pork tortilla soup for the next day.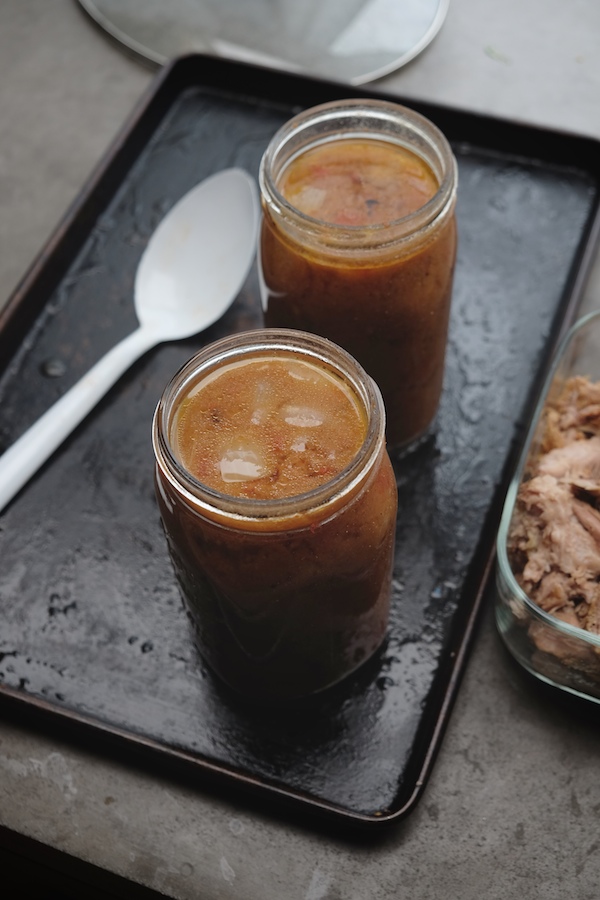 We're so productive! We have tons of stuff to cook from now.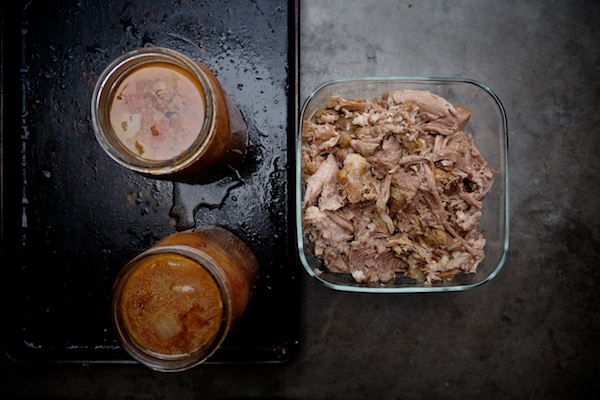 One of my favorite applications for the pulled pork is to make sandwiches:
I portion some of the pulled pork and place it on a baking sheet. I toss a little bit of bbq sauce on top, mix it around and BROIL IT.
I added sesame seeds and cilantro to the BBQ pulled pork here…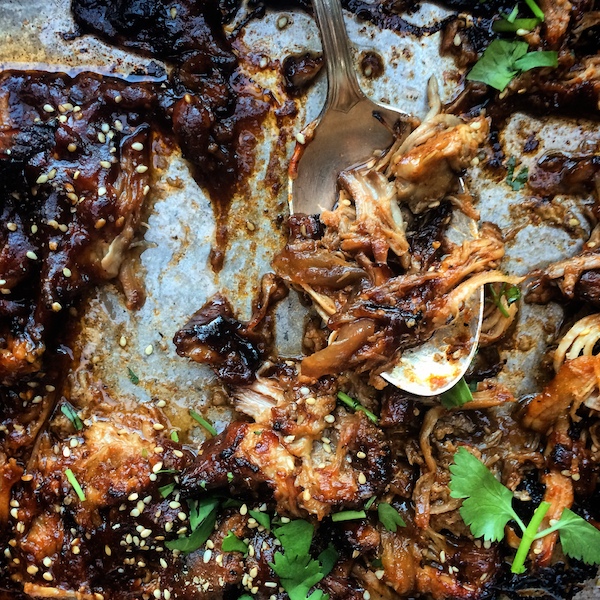 Then I made us BBQ pulled pork sandwiches for dinner with an asian slaw!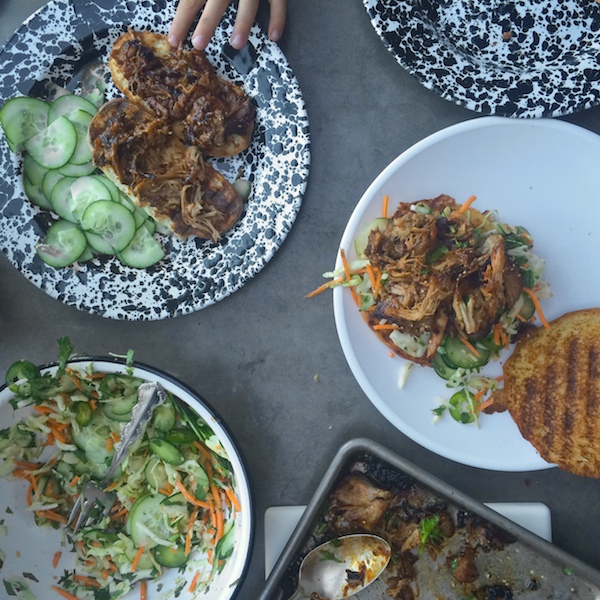 Here I broiled the pork with a little bit of soy sauce, brown sugar & sriracha.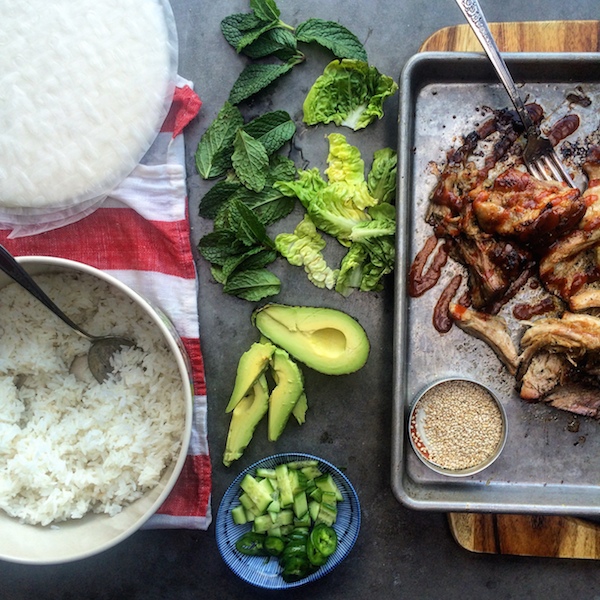 Then I wrapped the meat up in rice paper for some spring roll action.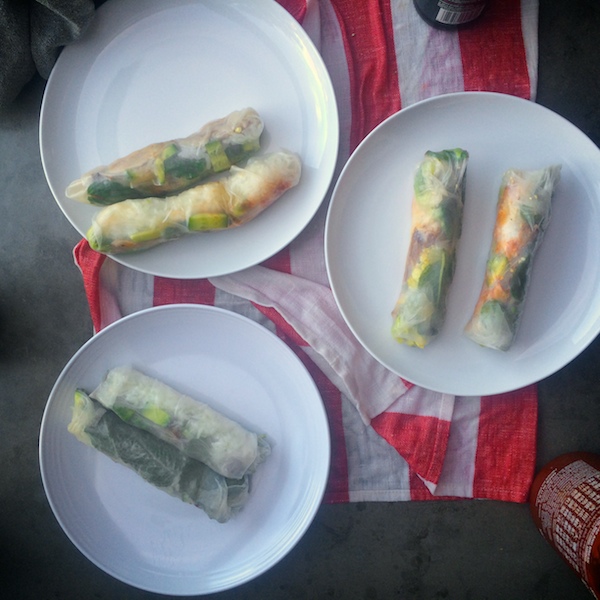 Why don't you add some to a hash??!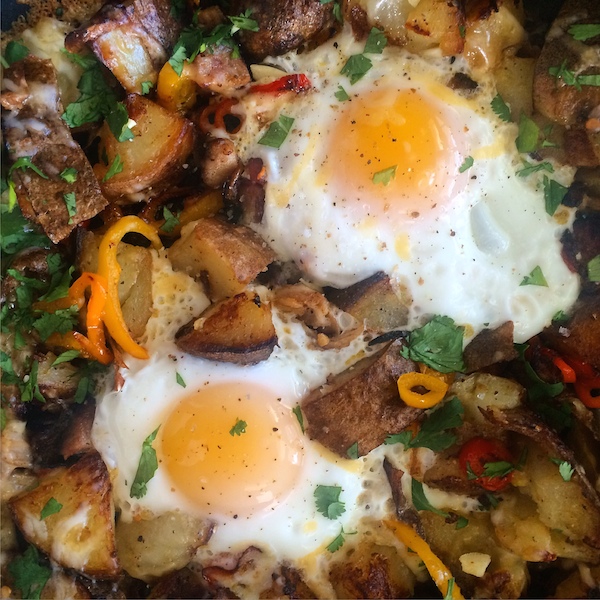 Here I chopped some up…sauteed it and then added it to rice smothered in cilantro oil for a burrito bowl situation.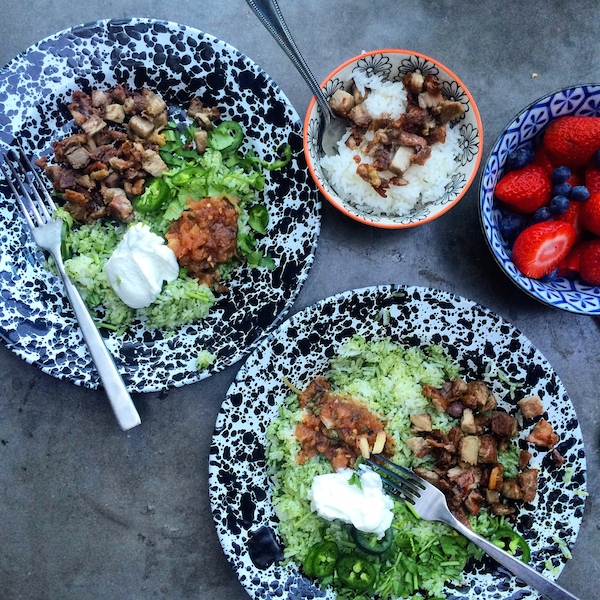 And our most used application of pulled pork? TACOS!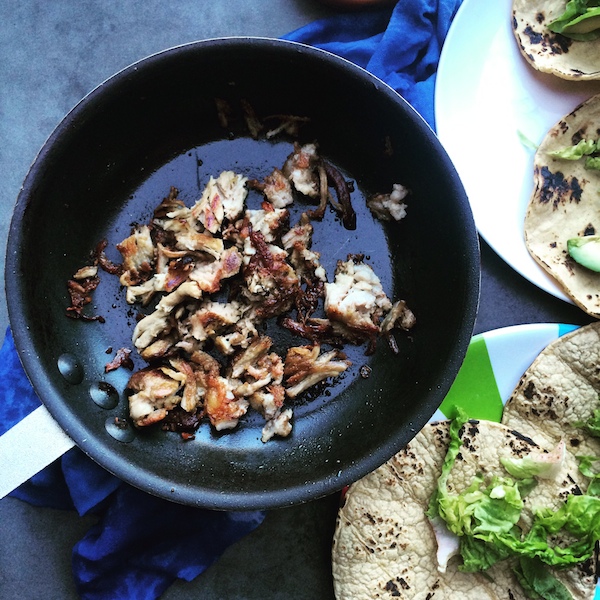 All I do is take some of the pulled pork and fry it up in a skillet. There's enough fat in the pulled pork to make it crisp up nicely. No oil added to the skillet!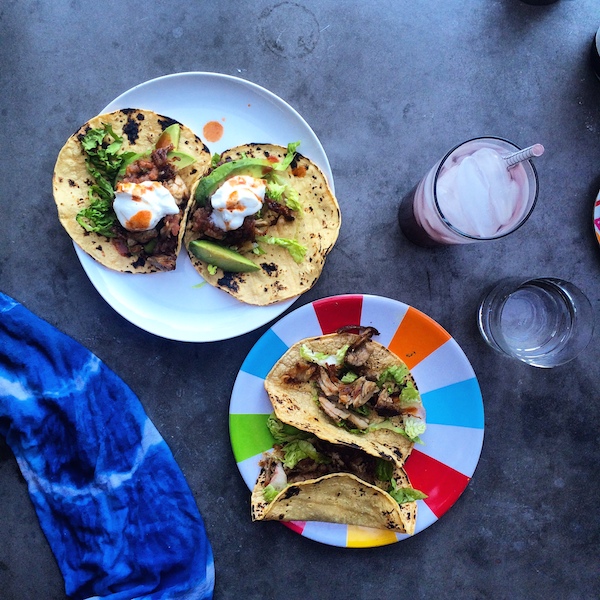 Put it in burritos, taco salad, top with nachos, or make BBQ pizza with it! You can also add it to polenta with roasted tomatoes. There are so many options. Don't worry, I'm going to figure them alllllllllll out now that I know how I like to slow cook my pulled pork.
Slow Cooker Pulled Pork

makes about 4 lbs.

4 lbs. pork shoulder
1/2 teaspoon kosher salt
1/2 teaspoon cracked black pepper
1 teaspoon red pepper flakes
1 teaspoon ground cumin
1 teaspoon smoked paprika
1 teaspoon garlic powder
6 cloves garlic, roughly chopped
1 medium yellow onion, roughly chopped
1 14.5 oz can diced tomatoes
32 oz. chicken broth

Mix salt, pepper, red pepper flakes, ground cumin, smoked paprika and garlic powder in a small bowl. Rub the pork shoulder with the spice rub on all sides.

Line the bottom of the crock pop with the chopped garlic and onions. Place the seasoned pork shoulder on top. Pour the tomatoes into the crock pot, making sure to evenly distribute. Follow with the chicken broth. Place the lid on the pork and set crock pot on HIGH heat for 8 hours, turning half way through to ensure even cooking. Pull out cooked pork shoulder from crock pot and shred with two forks. Reserved braising liquid will make a great base for soups, be sure to jar some up.