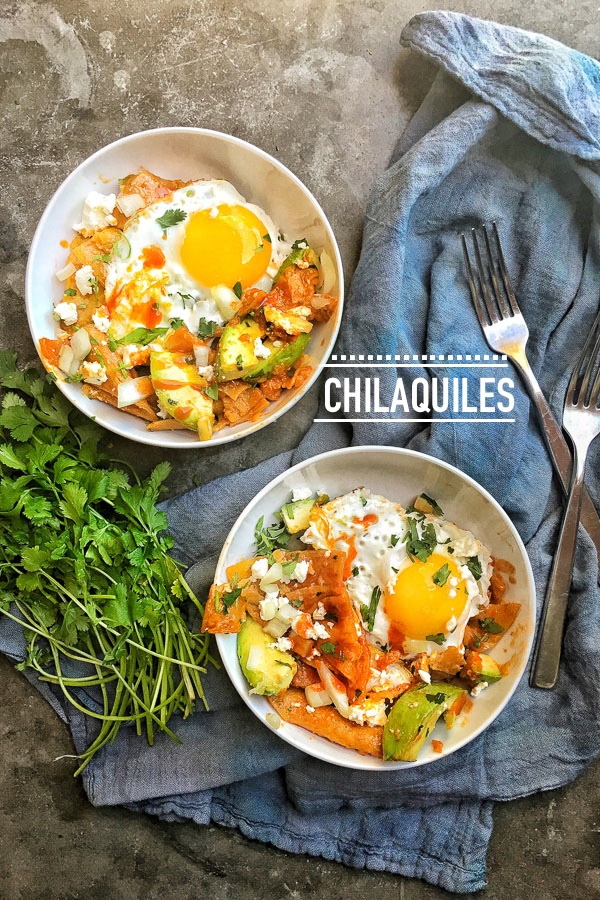 This is the first time I've made chilaquiles at home and I'm kinda kicking myself for not doing it sooner. My college roommate, Riley introduced me to them and I've been ordering them FOR YEARS whenever we go out to breakfast but it never really dawned on me to look up how they were made and make them for myself. Ummm. It's so easy. Like…ridiculously easy.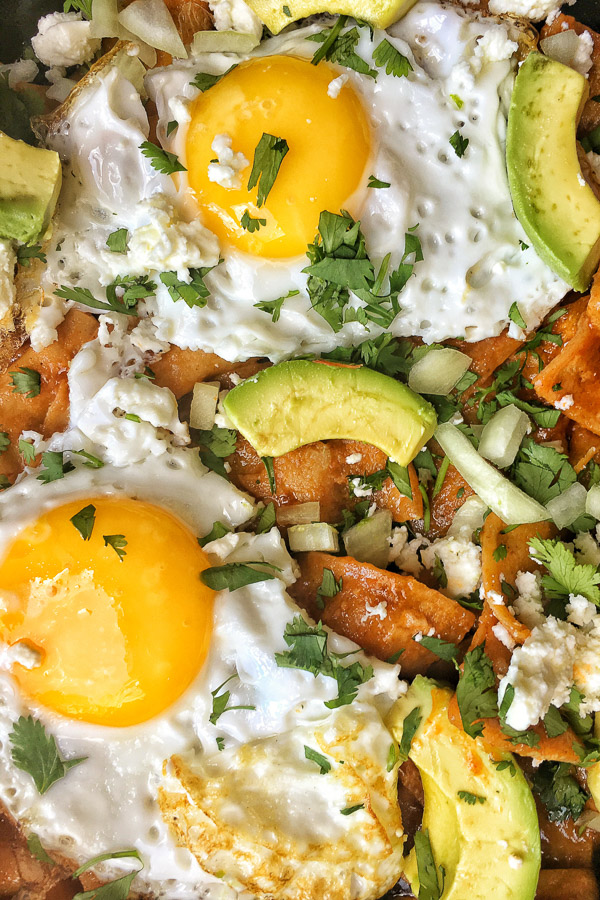 If you ever have some leftover corn tortillas, this is a quick and easy way to use them up. Also good if you have some extra enchilada sauce hanging about.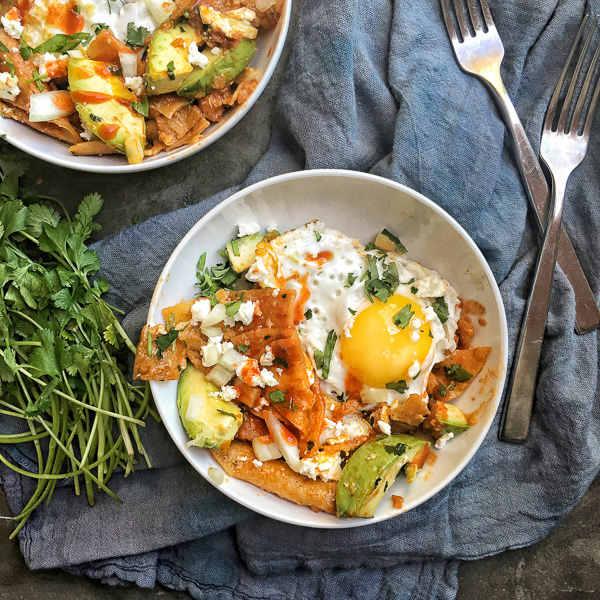 This is JUST THE BEGINNING. I hope to make chilaquiles with mushrooms and roasted zucchini next and maybe with a pumpkin situation in the fall. Let the games begin!
Let's gather our ingredients: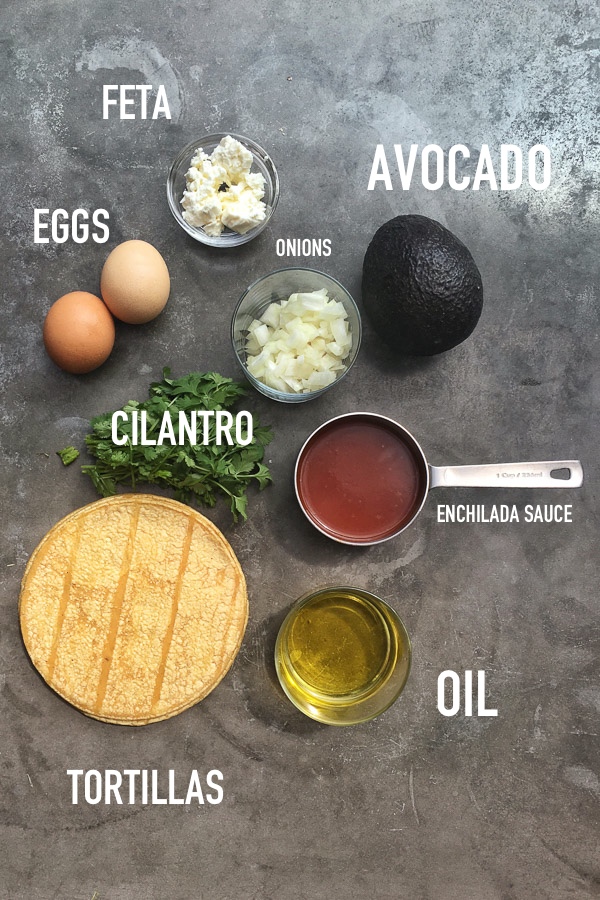 Corn tortillas cut into wedges.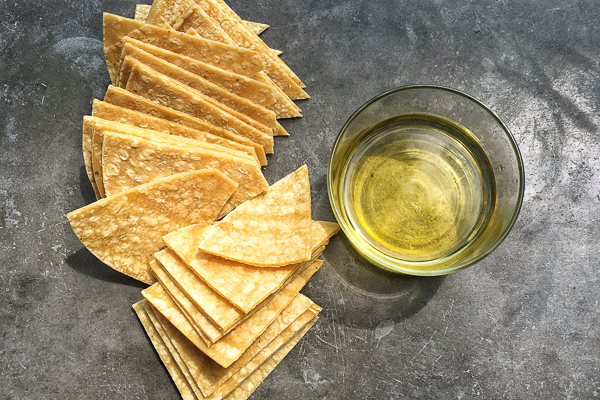 Fry them up.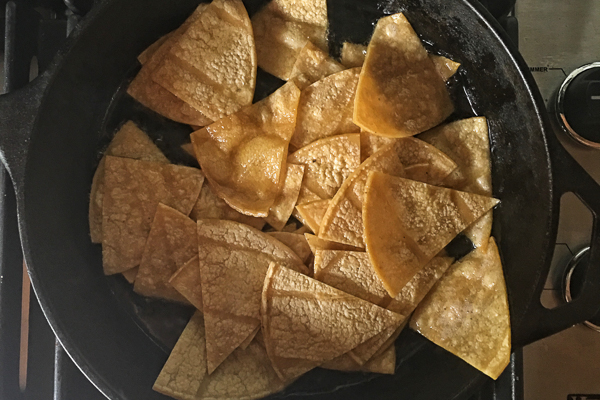 Fried.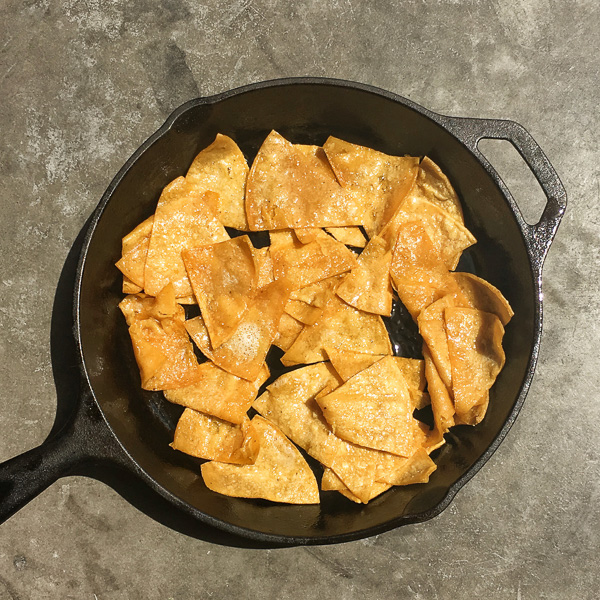 Put the chips on a paper towel lined plate. Wipe skillet clean. Add enchilada sauce.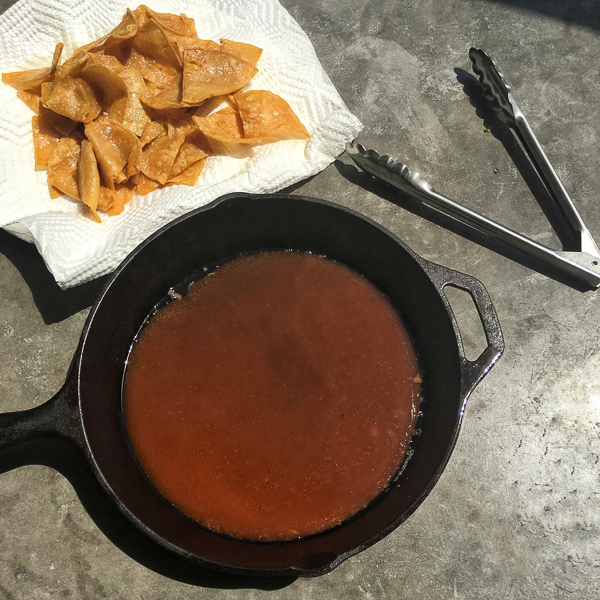 Welcome back to the pan, tortillas!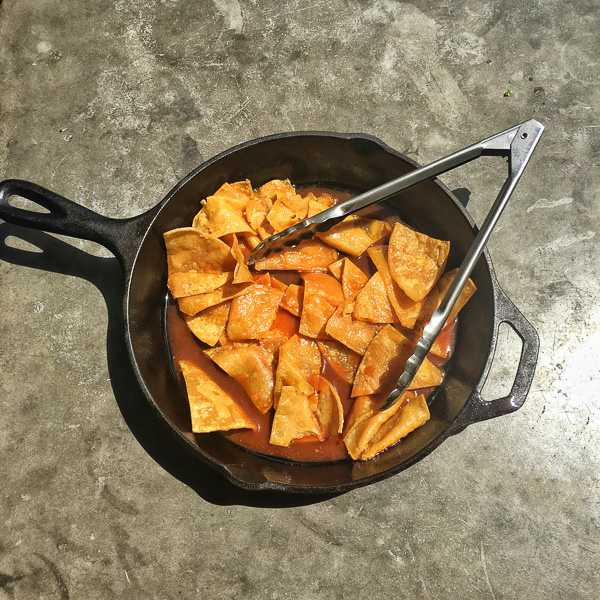 Oh look I fried two eggs in the meantime! The tortillas soak up a lot of the enchilada sauce.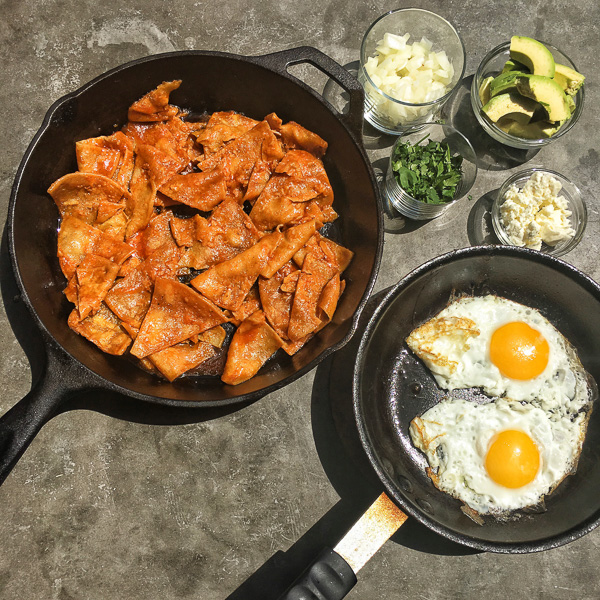 See? You get parts that are soft, parts that are saturated with sauce and parts that are crispy.
I LOVE IT ALLLLLLLLLLLL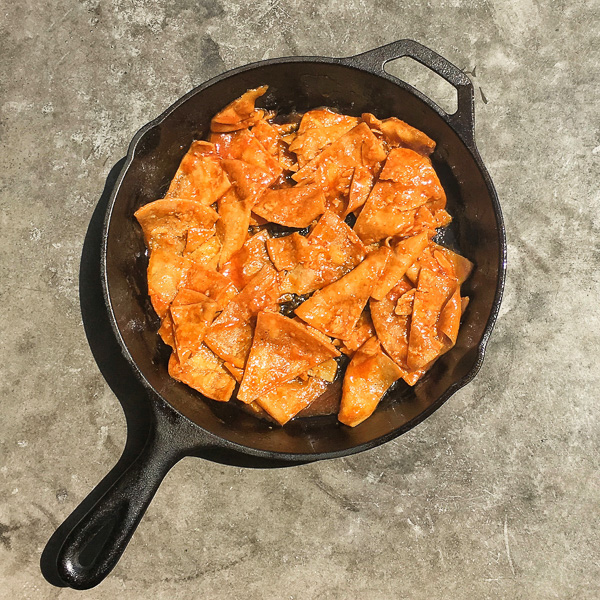 Top with ALL THE TOPPINGS. I added avocado + hot sauce cuz that's how I do.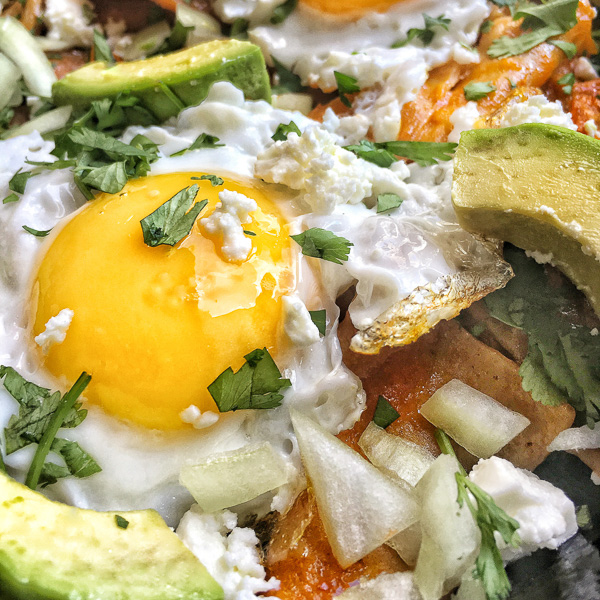 Totally going to be my breakfast for dinner this week.
If you make it and you're on instagram, tag your food shot with #shutterbeanrecipe so I can check it out!
Chilaquiles

recipe adapted from Real Simple

serves 2-3

1/2 cup vegetable oil

6  

6-inch corn tortillas, cut into wedges

1 

cup red enchilada sauce
2 eggs

1/4 

cup crumbled feta

1/4 

small white onion, chopped

1/4 

cup fresh cilantro leaves
1/2 avocado, chopped for serving

Heat the oil in a large skillet over medium-high heat and fry the tortillas until crisp, 3 to 4 minutes; drain and transfer to a paper towel-lined plate.

Wipe the skillet clean and warm the enchilada sauce and ¼ cup water over medium heat.

Add the crisped tortillas to the skillet and cook until most of the sauce is absorbed, 5 to 6 minutes.

In another small pan, fry two eggs in a glug of oil until whites have been set.

Top chilaquiles with fried eggs, feta, onion, cilantro and hot sauce if you please.