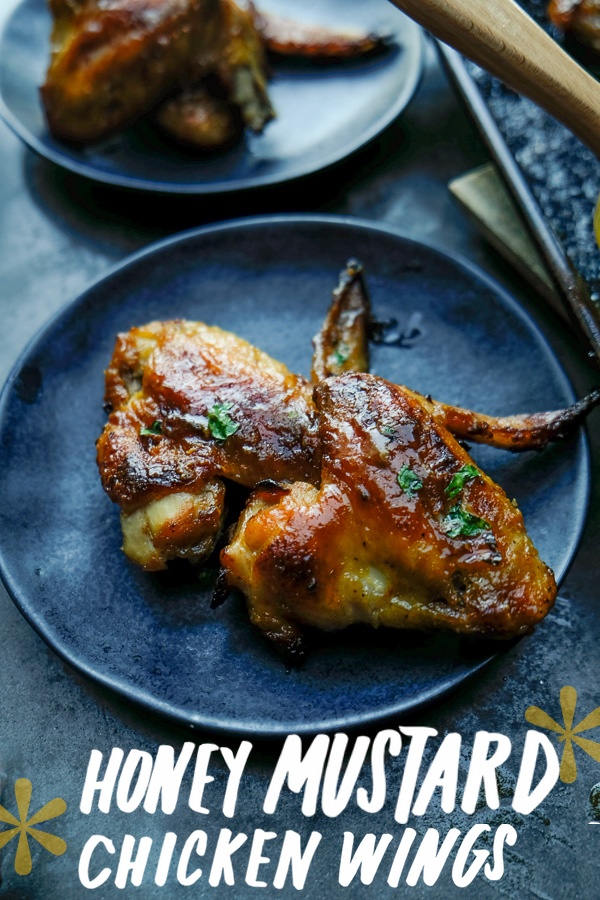 My child has "EAT BUFFALO WINGS" on his Summer Bucket List. Isn't that hilarious?
When we discovered that he loves chicken wings (in almost every form), I started adding more chicken wing recipes into our repertoire: See baked crispy hot wings , peppery chicken wings + sriracha glazed chicken.  Any of you with a picky eater knows how much you cling to these certain foods that become staples in your lineup.  In our house, chicken, sausage + rice are permanent fixtures.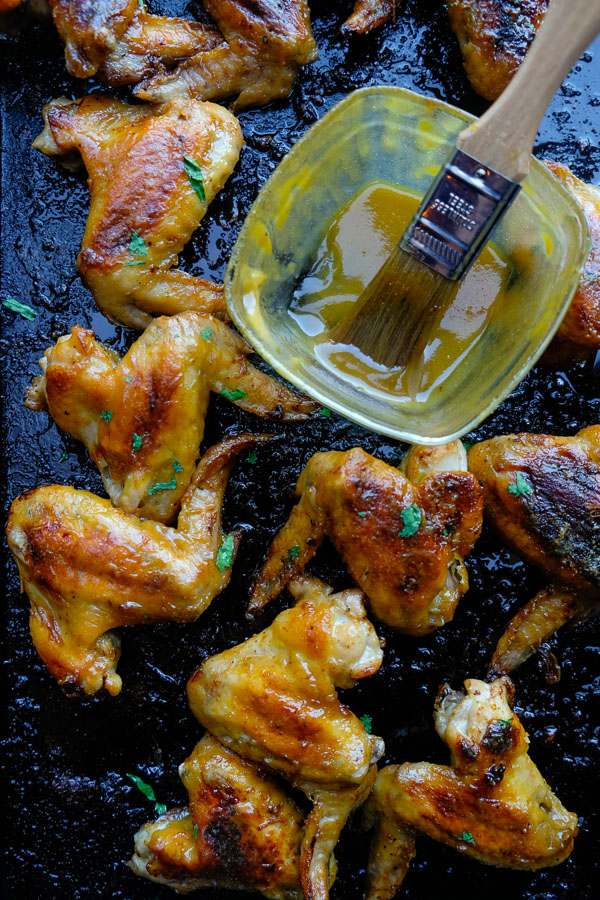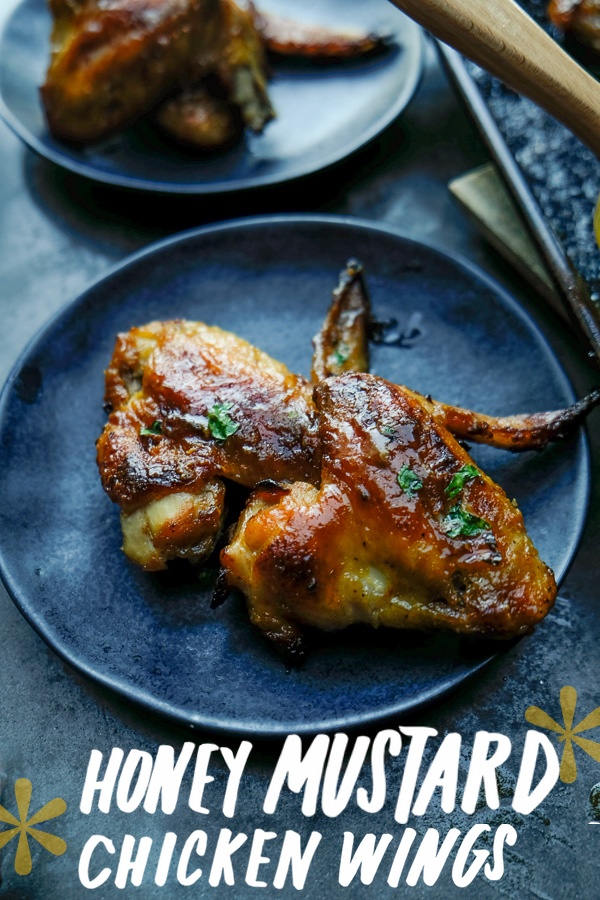 I stumbled upon this Honey Mustard Chicken Wings recipe in Lucinda Scala Quinn's Mad Hungry Family cookbook. All of the ingredients are my kitchen staples, so my only actual purchase for this recipe was the wings. Don't you love that? Sometimes I can't be bothered with having to find every little last ingredient on a recipe at the grocery. It makes me not what to cook. These were great!!  Next time I make this, I'm going to add a little hot sauce to the mix. We like things spicy around here 😉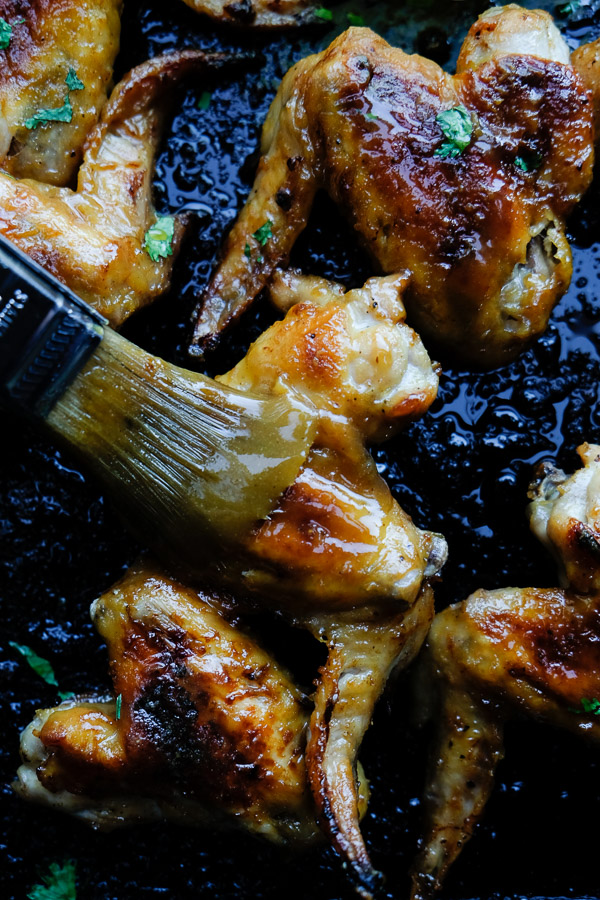 I know that many of you might not have a grill and you're seeing everyone grilling during this time of year and you're like COME ON. As long as you have an oven and don't mind a little extra heat (HELLO, IT'S ALREADY HOT IN YOUR KITCHEN), you can make these wings. They're pretty stress-free and a great addition to a household where your pickiest eater loves wings.
Let's gather our simple ingredients: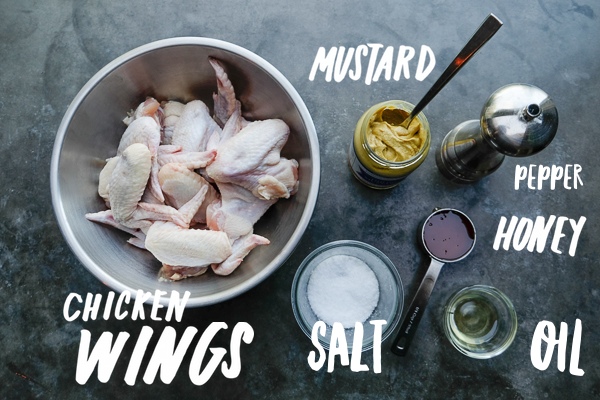 Toss wings in oil. Season with salt & pepper.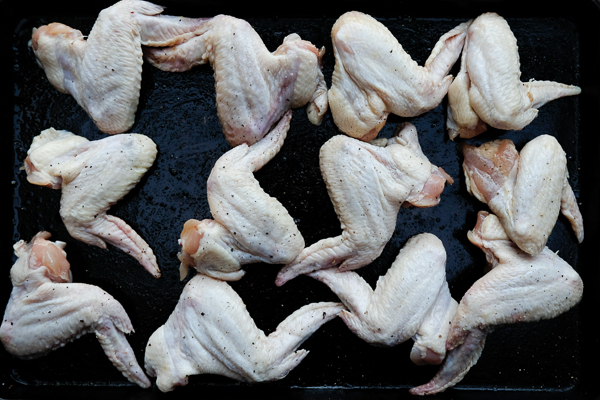 Dijon mustard + honey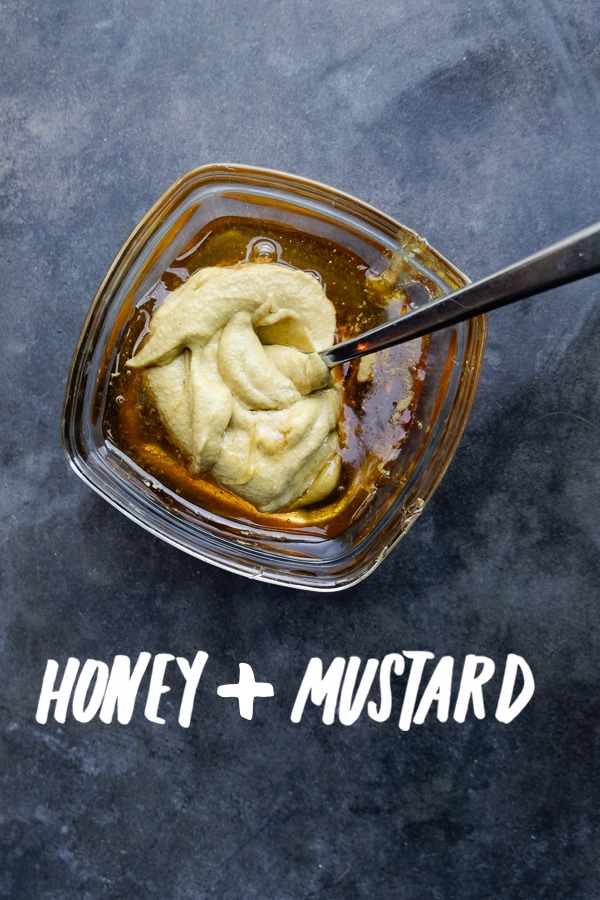 Bake the wings for about 30 minutes. Start basting with the honey mustard glaze!
Here's the first stage….
You can cut the wing tips off if you don't like them crisping up…we're fans here,
so….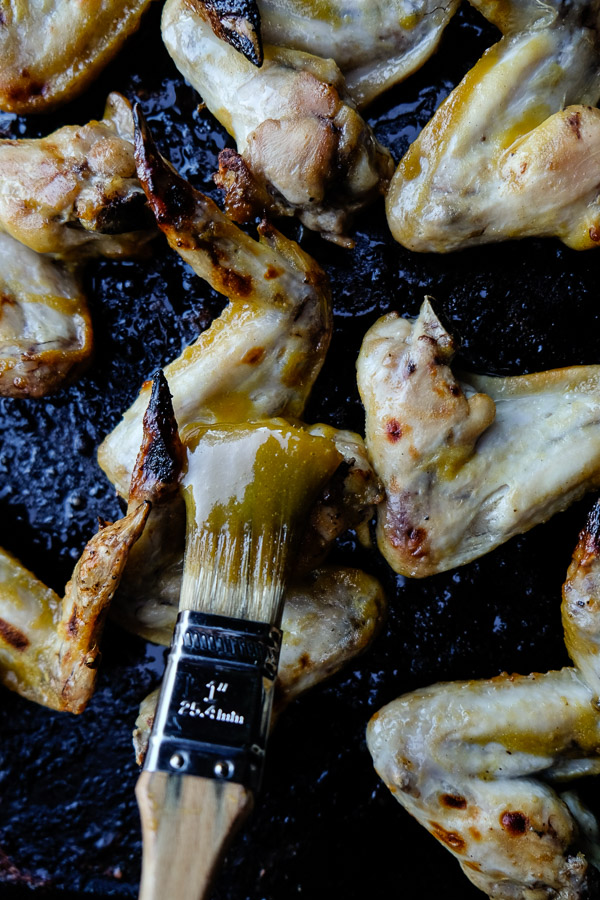 NEXT LEVEL.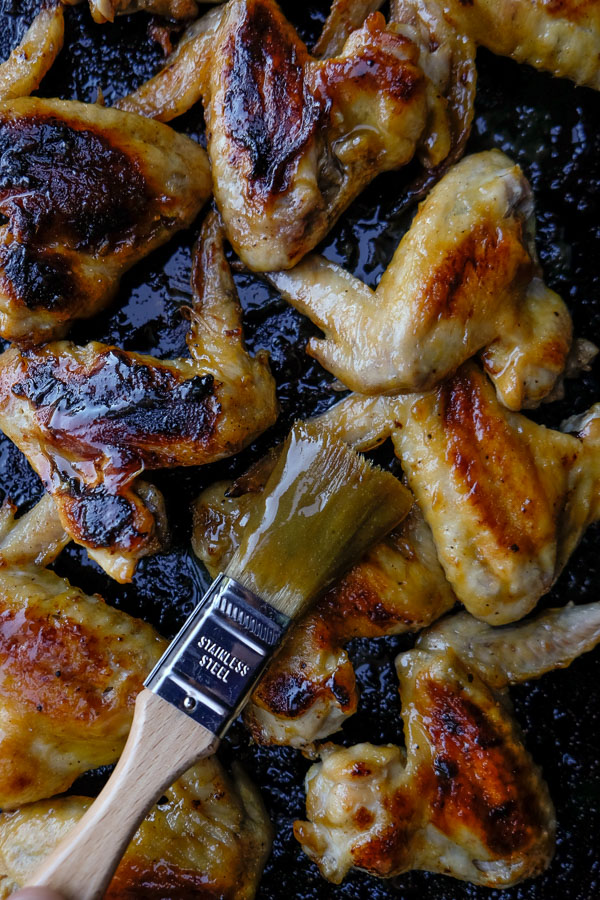 Perhaps you've got yourself a new wing recipe?
We're always looking for new ones around here!
serves 4

recipe slightly adapted from Mad Hungry Family

2 lbs. chicken wings
1 tablespoon vegetable oil
2 teaspoons coarse salt
1/4 cup dijon mustard
1/4 cup honey
1/3 teaspoon black pepper

Preheat oven to 375F.

In a bowl, toss the wings with the oil and salt and transfer to a baking sheet, spreading them out for even baking. Bake for 30 minutes.

In a small bowl, combine the mustard, honey, and pepper. Brush the wings with the glaze. Return wings to the oven and continue to bake for 15 minutes, turning and glazing the wings a few times. Increase heat to 400F and bake until golden, about 10 minutes more. Serve hot from the oven or at room temperature.