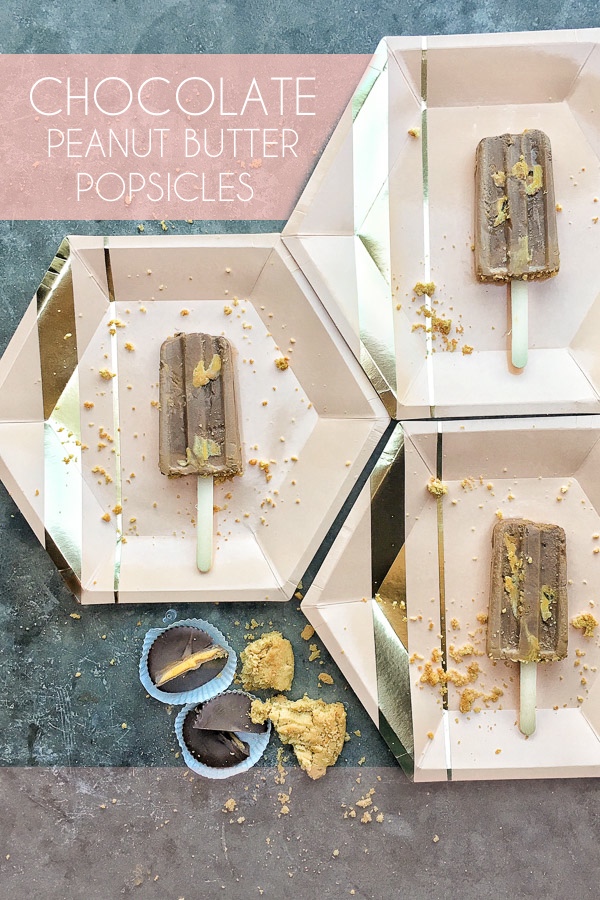 It's #popsicleweek ! More like popsicle weekend…cuz I'm late!!  My submission? These Chocolate Peanut Butter Popsicles.  Not sure if they're super photogenic but DANG they're good.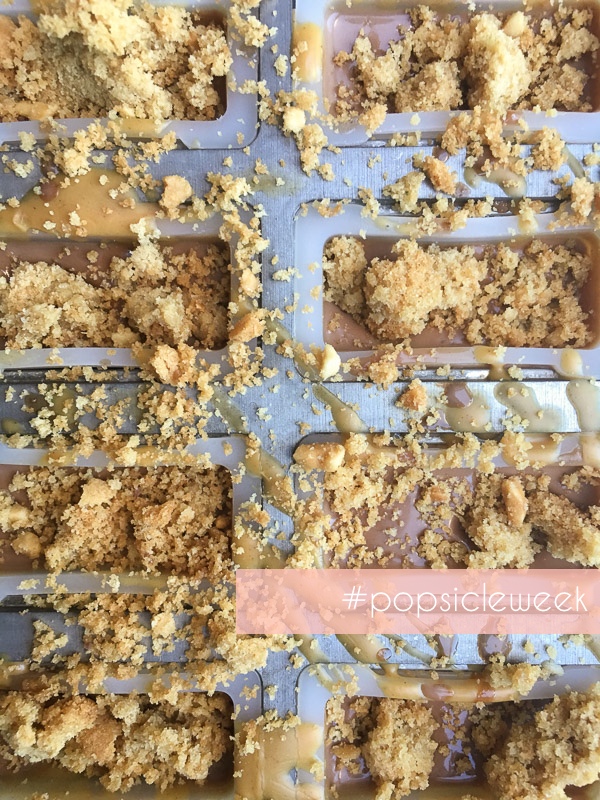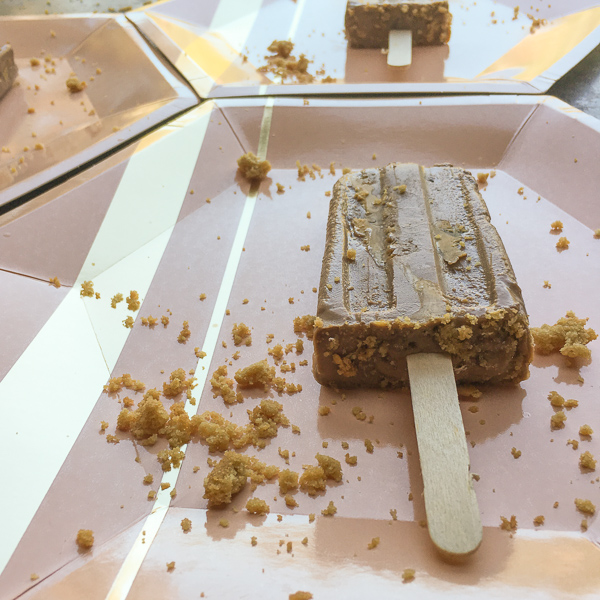 Not only do they have pieces of peanut butter cups in them, but there's also a swirl of creamy peanut butter, AND peanut butter cookies up in.  Have you ever had frozen cookies?
They're the best. I always stash a few in our freezer for safe keeping. Here's a little side note-  I saw a parent hack the other day where someone had put all of their candy stash in a frozen vegetable bag in the freezer because their kids would NEVER think to look in there. Genius, right?!  I am going to have to put a few of these in a bag of frozen corn we have. Actually…can someone just figure out how to hide them from me so I don't eat them all? Please/thank you.
Let's gather our ingredients: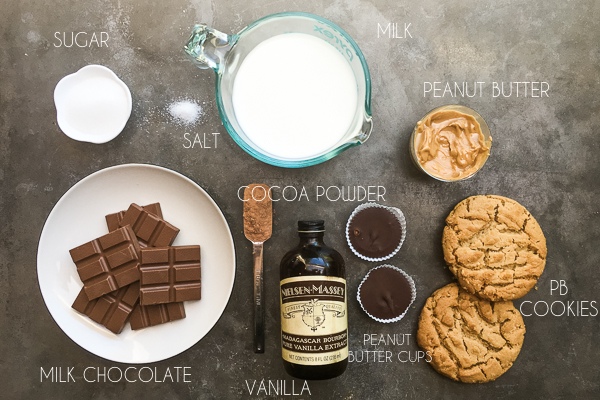 Let's make our chocolate base.
This recipe comes from my maj's book- Homemade Decadence
I got a chance to look at her new book and it's bonkers. You're gonna love it.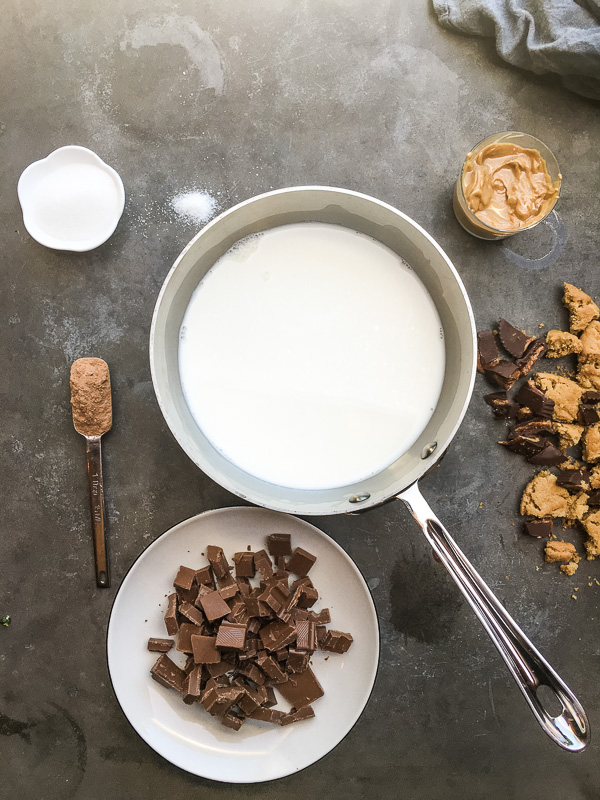 Chocolate, cocoa, sugar, and milk. Oh and some salt too!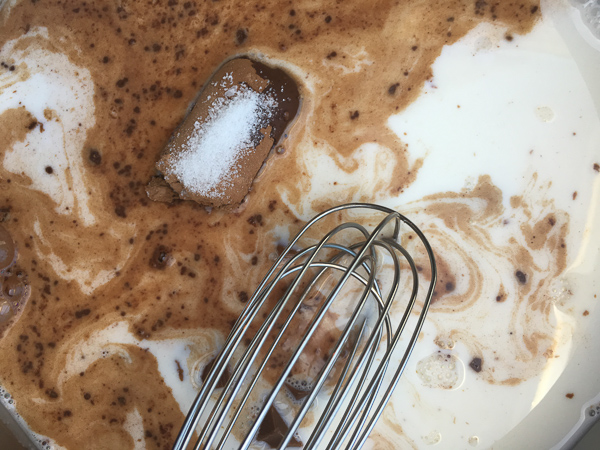 I put it in an ice bath because I don't want the mixture to melt the chunks of goodness in the popsicles.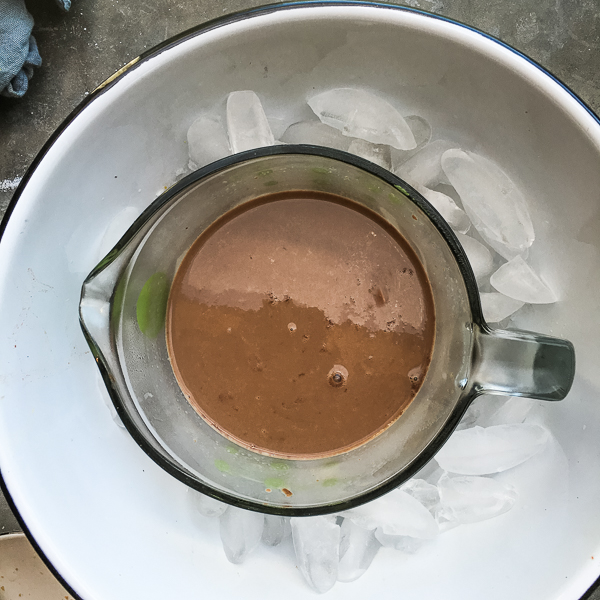 I zapped the peanut butter in the microwave for about 30 seconds to make it drizzle worthy.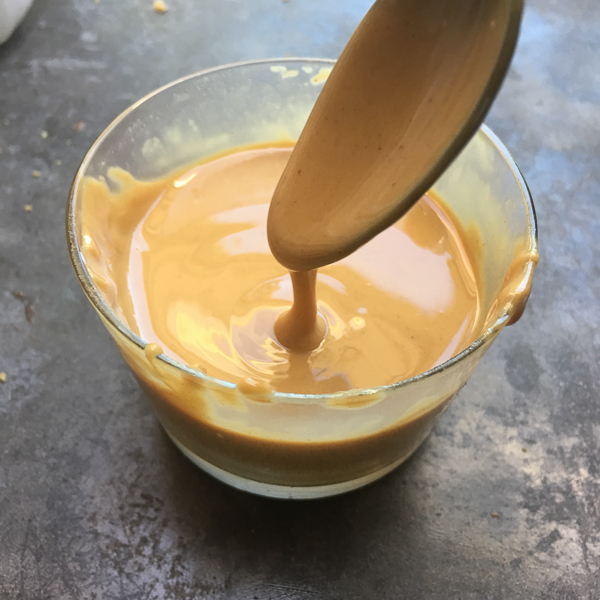 Popsicle molds are getting filled with the peanut butter cups & peanut butter cookie hunks.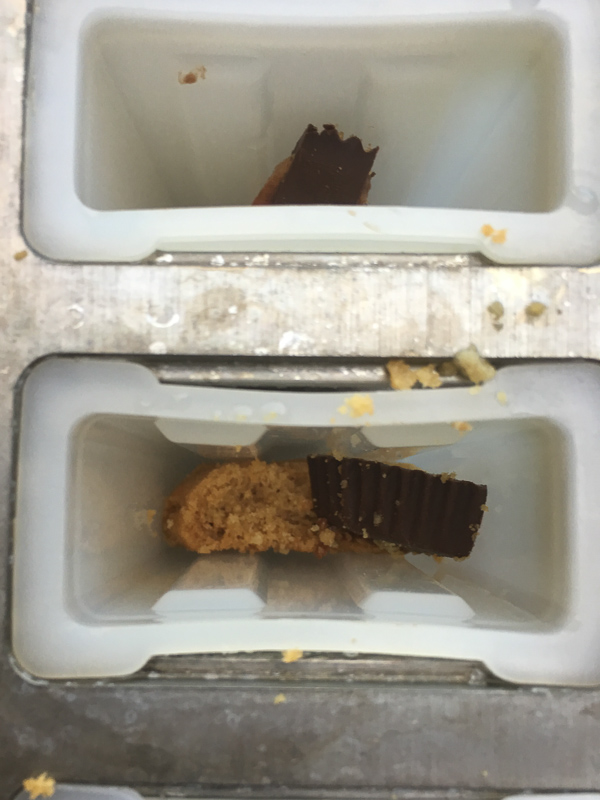 Drizzle it all over.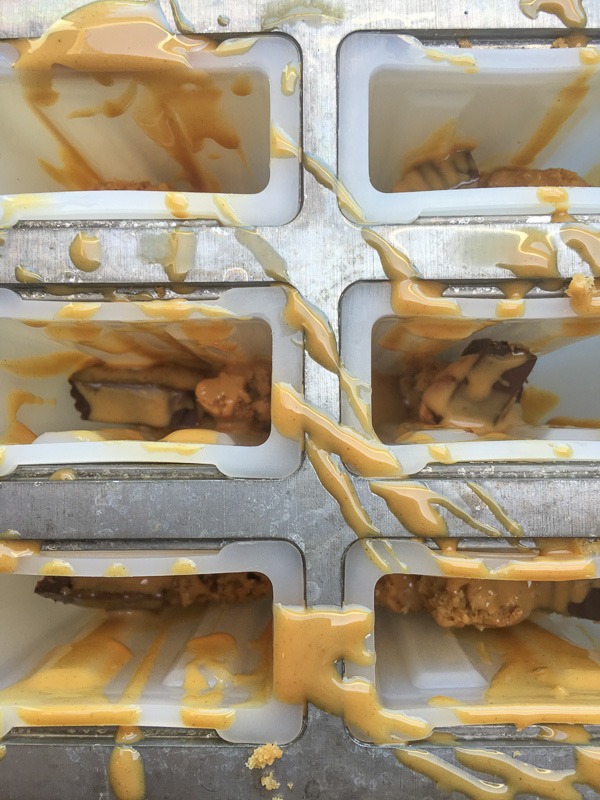 Pour the milk chocolate mixture into your popsicle molds.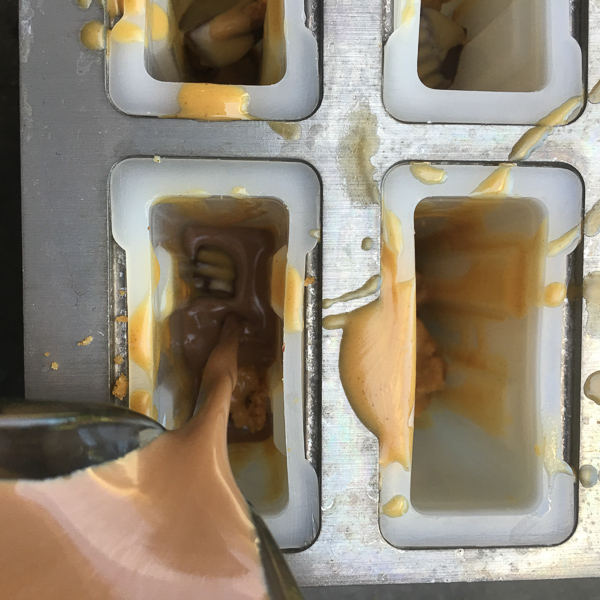 Freeze for about 45 minutes. Then add crumbs on top and put in the sticks.
FREEZE.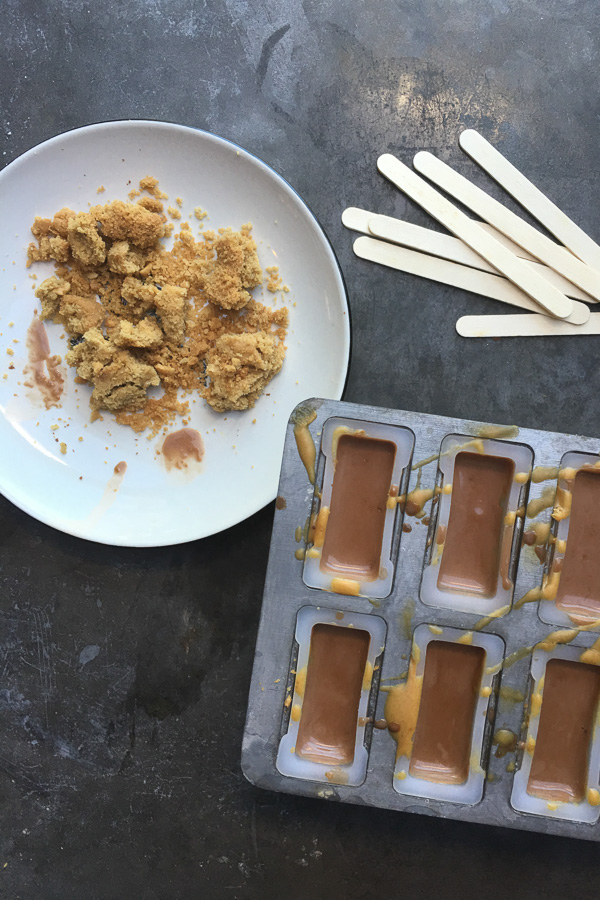 BAM.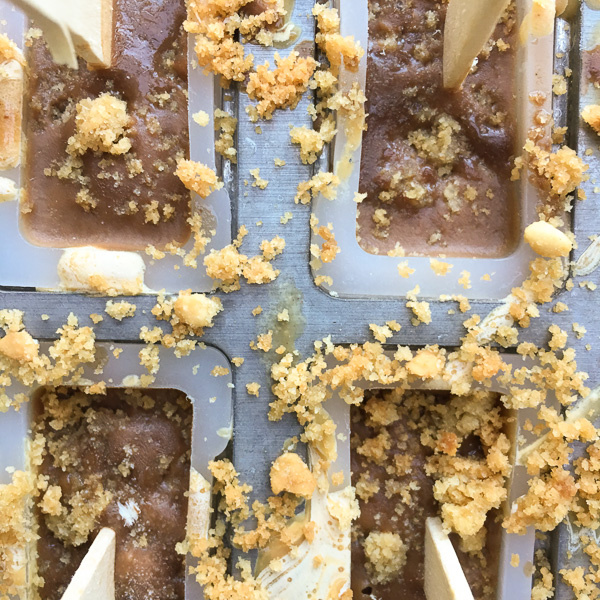 Not the prettiest popsicle….but one of the most decadent pops I've had.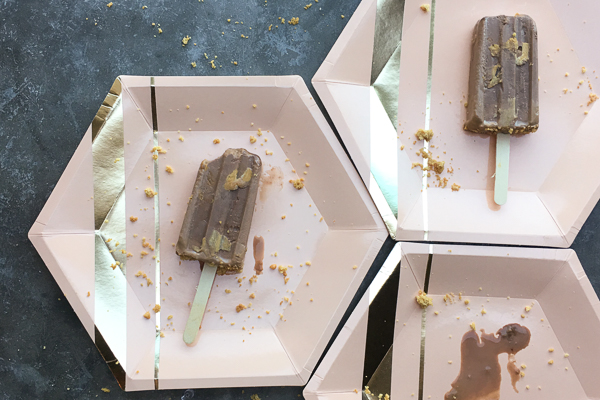 They're rich, creamy, and perfection for the peanut butter lover in your life.
That is me. I am the peanut butter lover in your life. 
These please me greatly.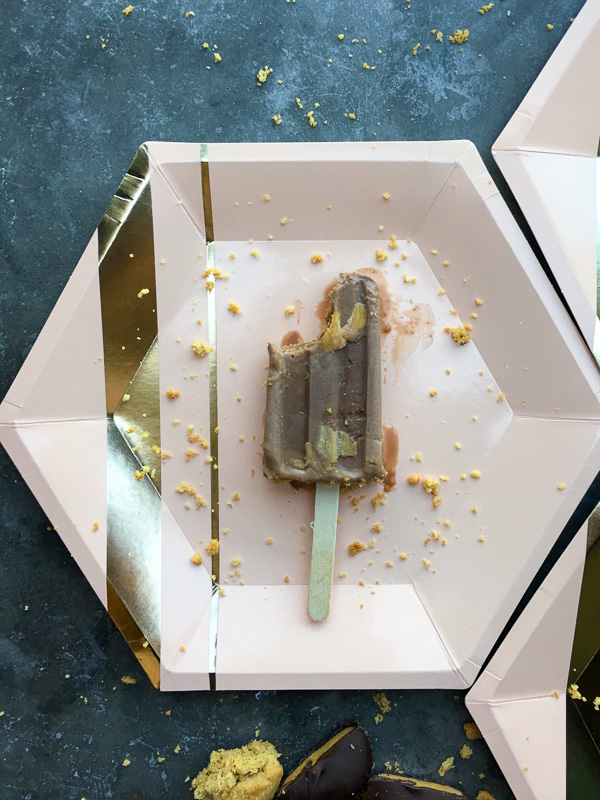 Btw- these really awesome paper plates come from my friend Jeanne's new business Harlow & Grey. Aren't they beautiful!?!!  They sure do fancy up some pretty unphotogenic pops!  😛
And while we're talking about popsicles, check out my bounty from the archives! 
Chocolate Peanut Butter Popsicles

makes 12
recipe adapted from Homemade Decadence

2 cups whole milk
6 oz. milk chocolate coarsely chopped
2 tablespoons sugar
1 tablespoon unsweetened cocoa powder
1/4 teaspoon salt
2 teaspoons pure vanilla extract
2 large peanut butter cookies, broken into pieces
2 peanut butter cups roughly chopped
1/4 cup creamy peanut butter, melted

In a medium saucepan over low heat, combine the milk, chocolate, sugar, cocoa powder and salt. Cook, whisking until the chocolate is melted, about 6 minutes. Remove pan from the heat. Whisk in the vanilla extract. Transfer mixture to a pitcher/measure cup refrigerate for 15-20 minutes.

Meanwhile, prep your popsicle molds by evenly distributing the chunks of the cookies and peanut butter cups. With a small spoon, drizzle peanut butter into each mold. Fill each mold with milk chocolate mixture. Freeze popsicles for 40 minutes and top each popsicle with a sprinkle of additional cookie crumbs and insert the sticks. Freeze popsicles until frozen through, about 6 hours.