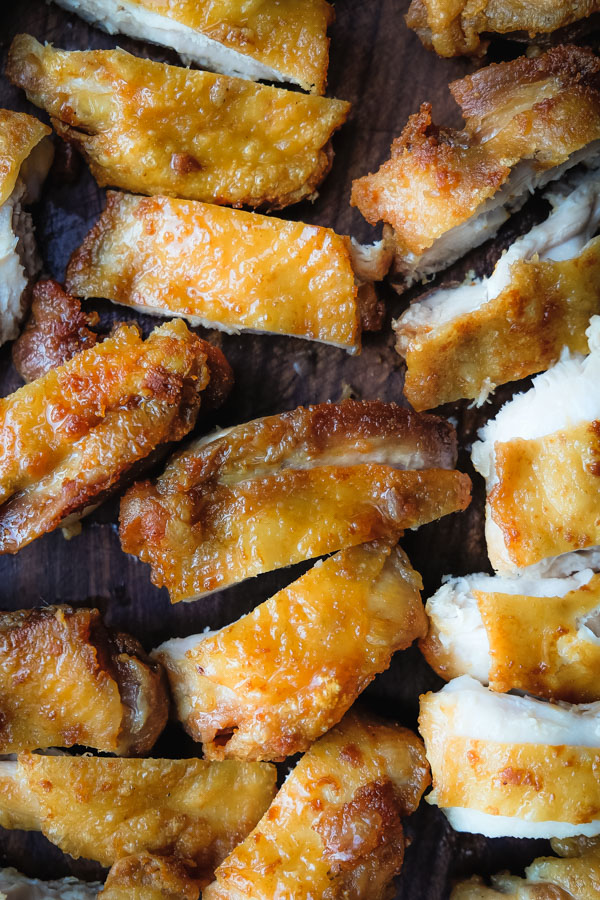 Nom Nom Paleo's Cracklin Chicken is Cooper's currently favorite dinner.  Heck, it's one of my favorites too!  I am so happy that it's got a place in our meal rotation because it's a meal that takes a minimal amount of effort with maximum results.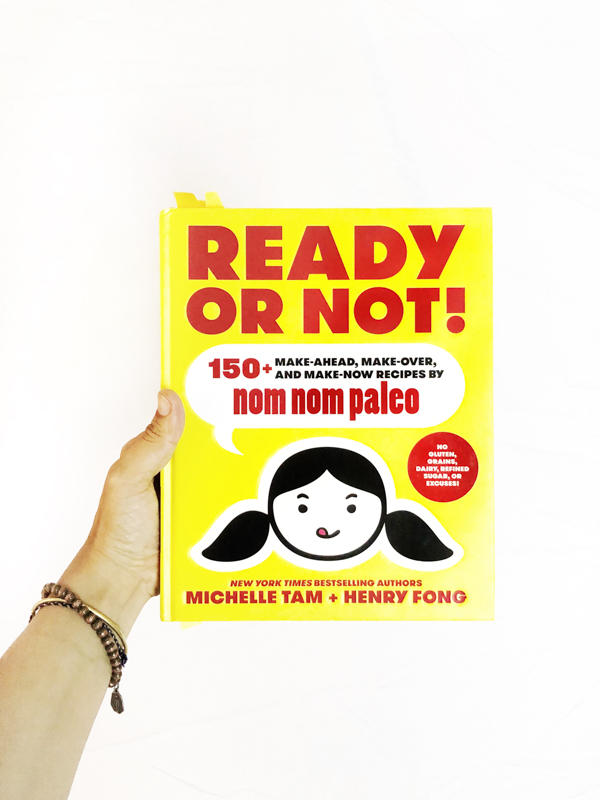 This recipe is included in one of my new favorite cookbooks-
Ready or Not! 150+ Make-Ahead, Make-Over and Make-Now Recipes
Seriously. If you have to make dinner for your family GET THIS BOOK. It will make you want to get into the kitchen. Promise.
Recipes I want to make include: Buffalo Cauliflower Things, Salt & Pepper Fried Pork Chops, Pressure Cooker Bo Ssäm, Chicken Curry in a Hurry, Thai Roast Chicken, Pressure Cooker Salsa Chicken, Sheet Pan Sausage Supper, and Mango Turmeric Tonic!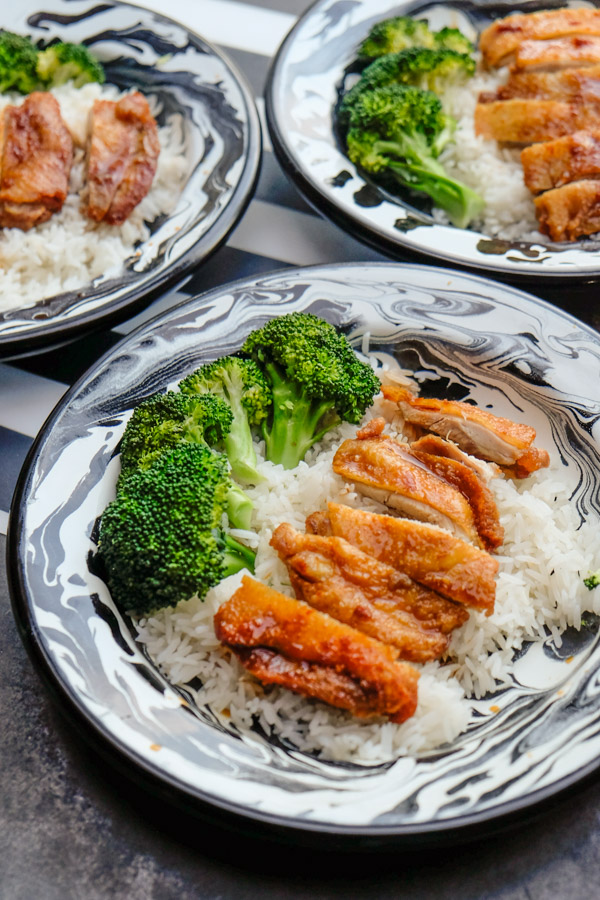 The chicken is juicy and crispy!! Around here I serve it with rice & broccoli. It's fantastic with a little teriyaki sauce on top. Thank you for such a brilliant recipe, Michelle!!
Let's gather our ingredients. LOOK AT HOW SIMPLE IT IS.
THREE INGREDIENTS.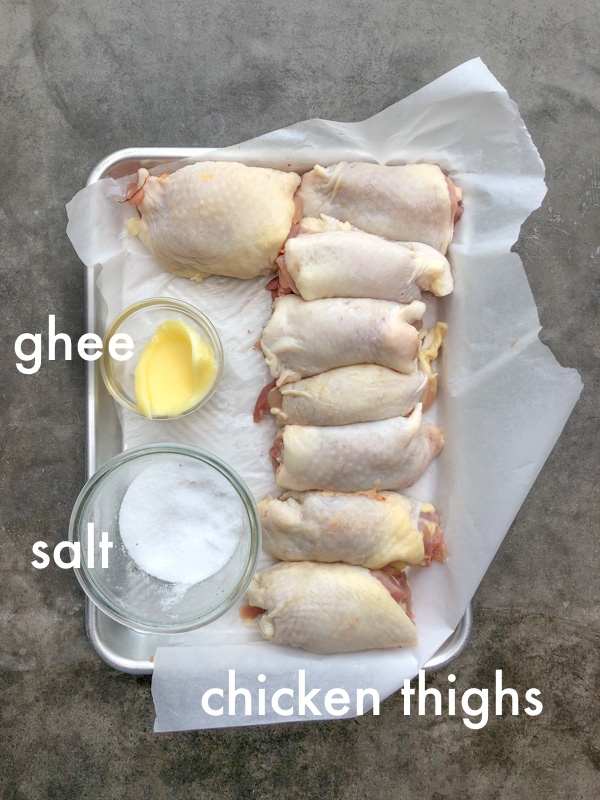 Four tools needed:
meat masher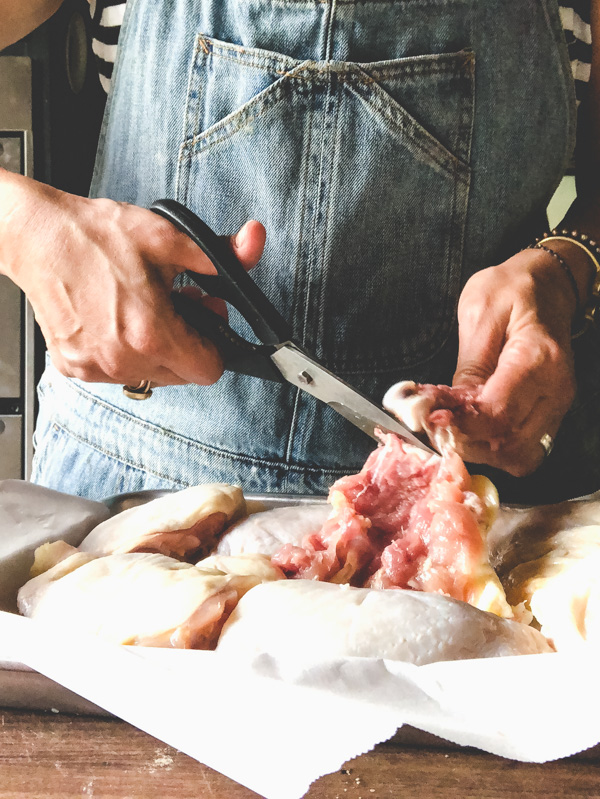 Debone/flatten chicken. Leave the skin on. That's what makes it cracklin'!
Cook in batches. 3-4 at a time. Don't overcrowd pan. 7-10 minutes skin side down.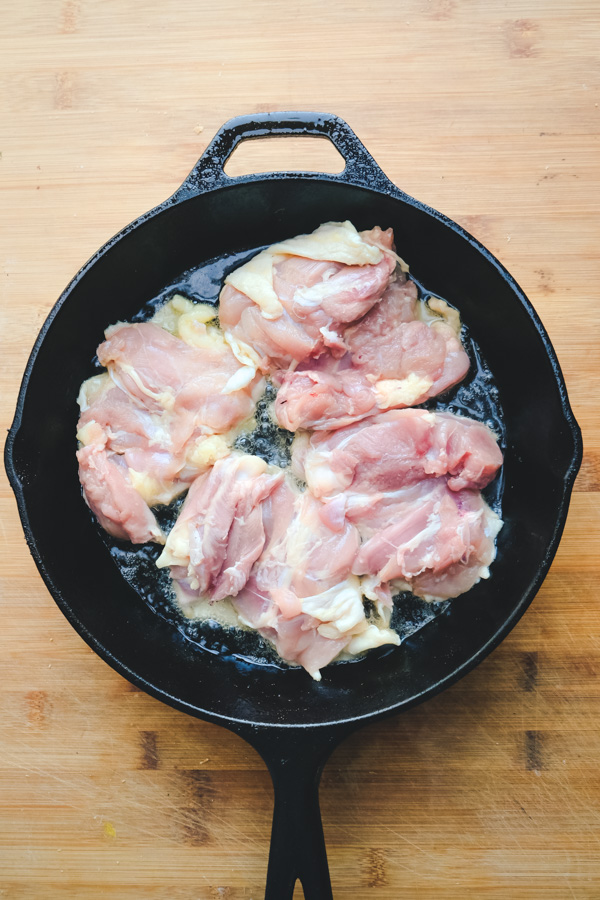 Flip it over. Cook the other side.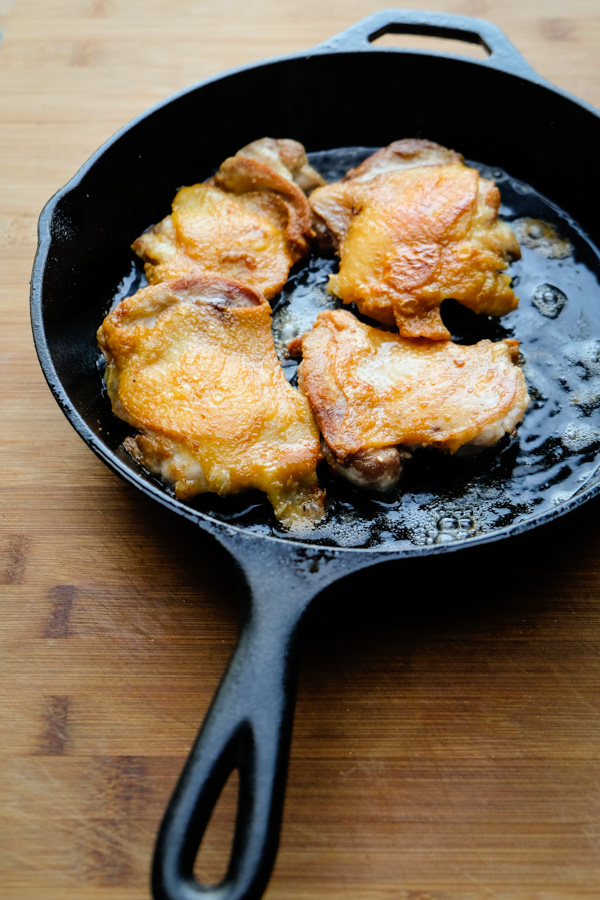 Check out how crispy it turns out!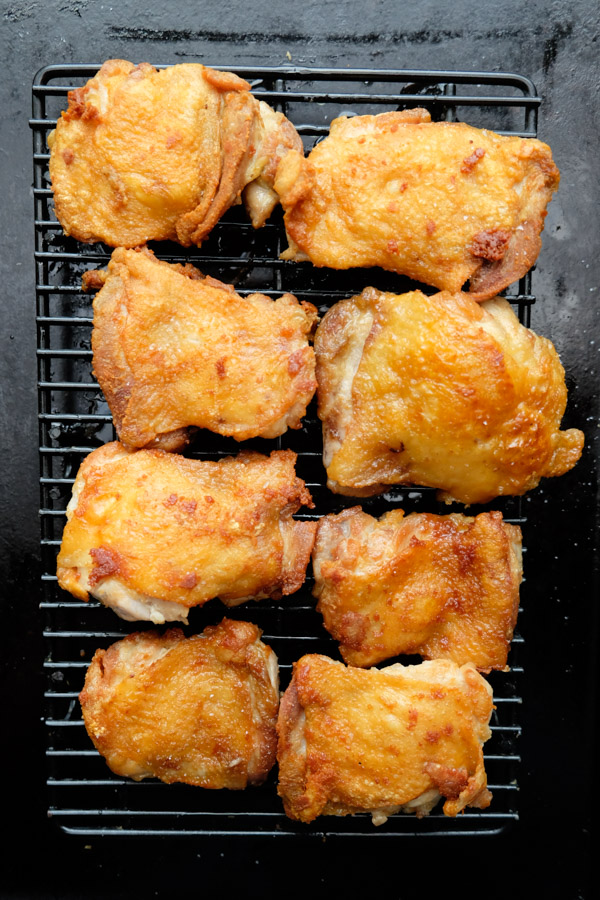 Uhh huhhh. That's right.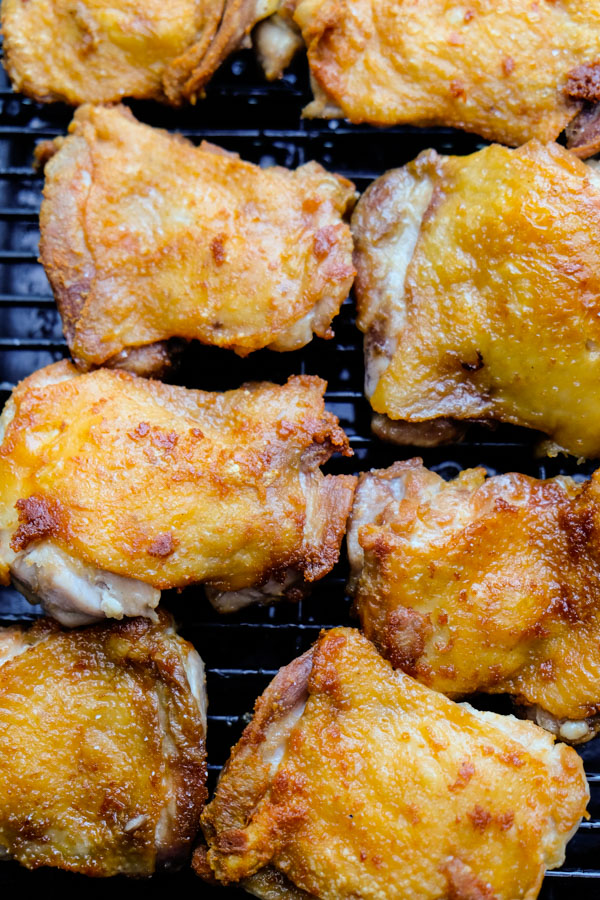 Serve with your favorite sauces.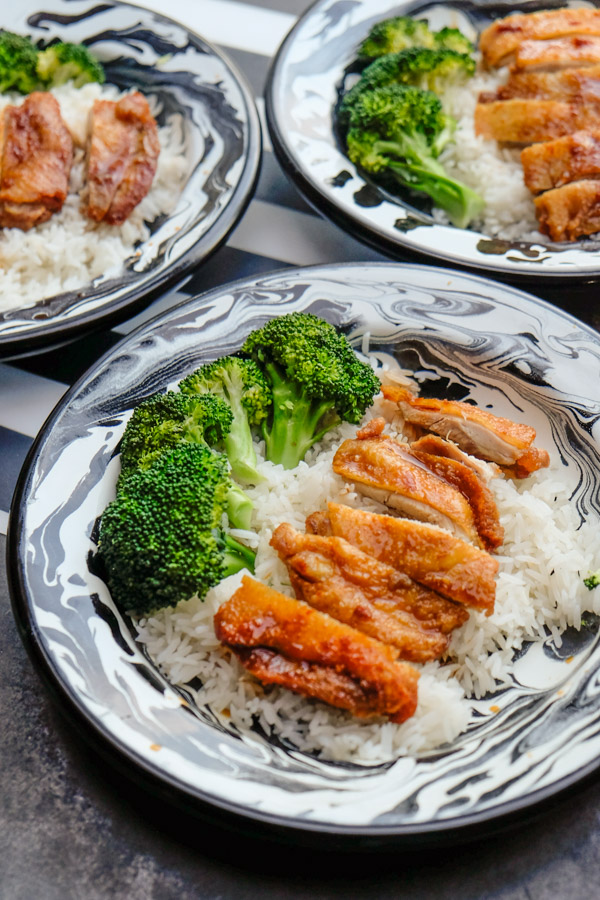 That's if any makes it to a plate! You'll have a hard time not sampling!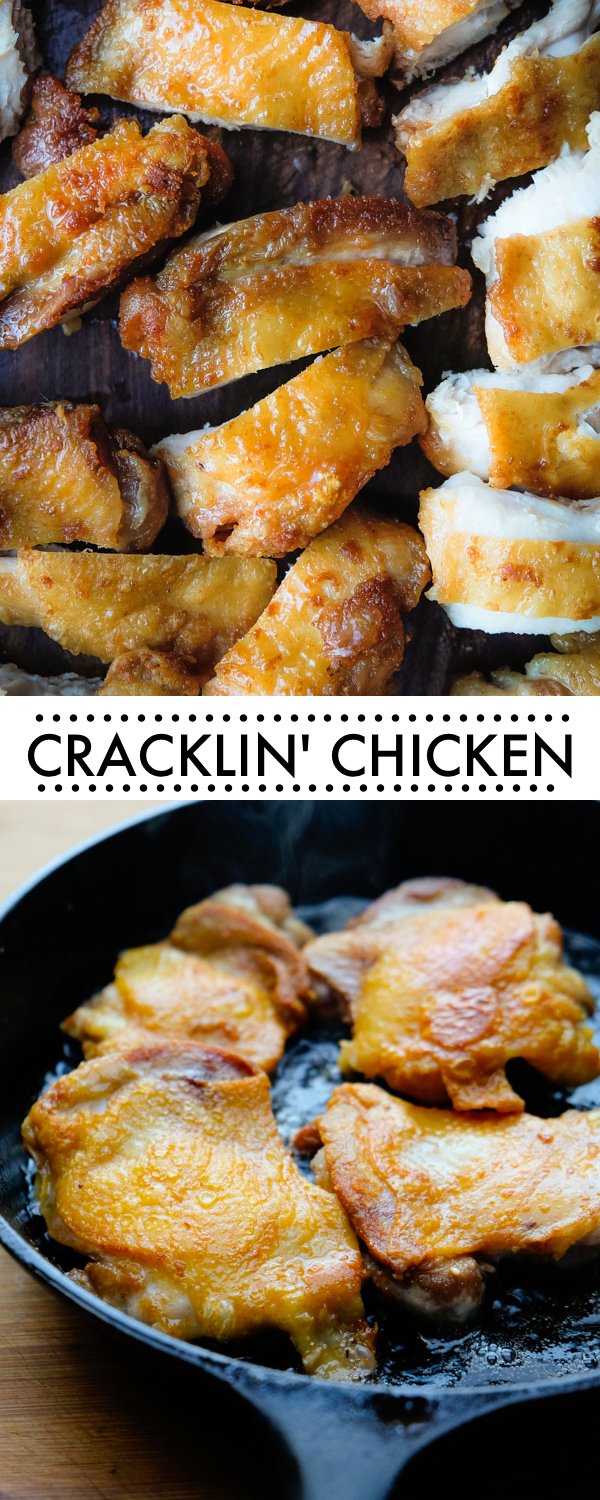 I kinda wanna dip some in buffalo wing sauce….think about it!
serves 4

recipe from Ready or Not! 

8 bone-in skin-on chicken thighs (about 4 lbs.)
1 tablespoon kosher salt, divided
2 tablespoons ghee or avocado oil

Blot the chicken dry and starting at one end of each thigh, carefully cut out the bone with a pair of sharp kitchen shears. Flatten each thigh with a meat pounder (or cut a gash in the thickest part so each thigh will lay totally flat). Flip the thighs skin-side up and sprinkle with 1/2 tablespoon salt.

Heat ghee in a large cast-iron skillet over medium-high heat. Once hot, place three to four thighs skin side down in the pan in a single layer. Do not overcrowd.  Season the tops of the chicken and fry for 7 to 10 minutes or until the skin is crispy and golden. Flip the thighs and cook for 3 more minutes or until cooked through. Transfer crispy thighs to a wire rack and rest. Continue process with remaining chicken thighs. Slice and serve.