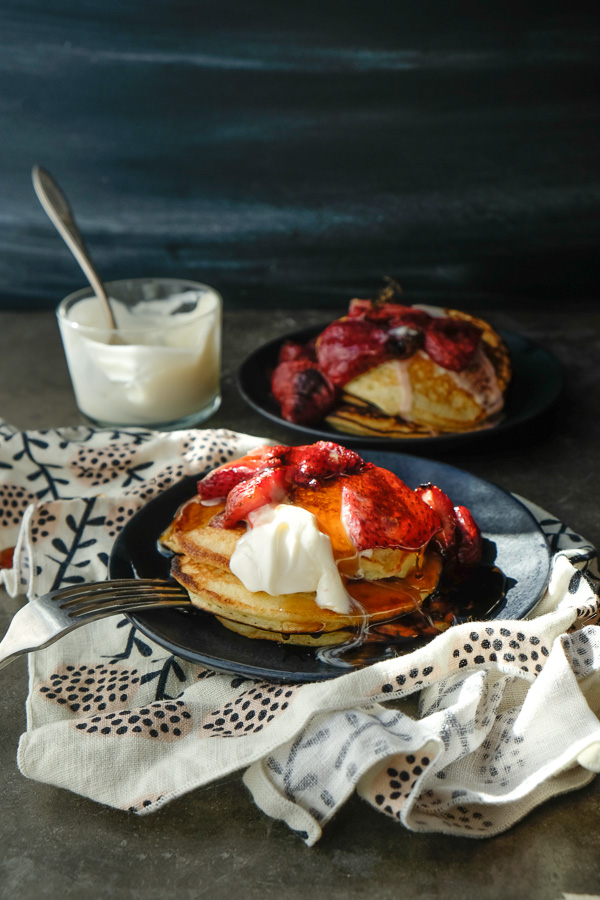 Cooper has been begging me to make pancakes and I always end up making waffles because I don't want to be hovering over the stove manning a griddle. But you know, sometimes we have to push ourselves out of our comfort zones 😉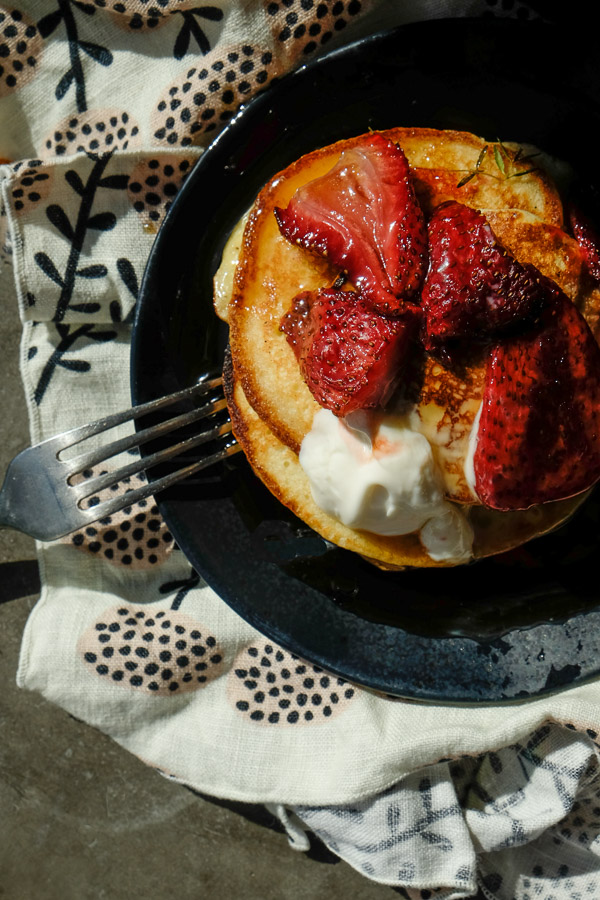 I had ricotta from my baked ziti recipe to use up and when I looked through new/beautiful Simple Fare cookbook, I knew exactly what to do with it!! PANCAKES!
Here we have the lightest/fluffiest Ricotta Pancakes with Roasted Strawberries.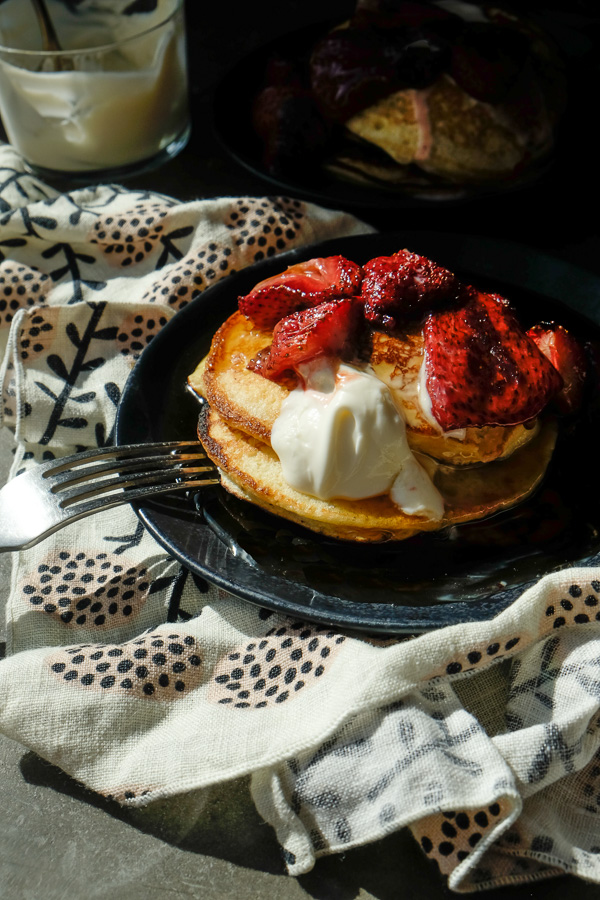 Each stack is topped with a sweetened creme fraiche, roasted strawberries and maple syrup added in for good measure. I can't wait for the weekend, what about you?
Let's gather our ingredients.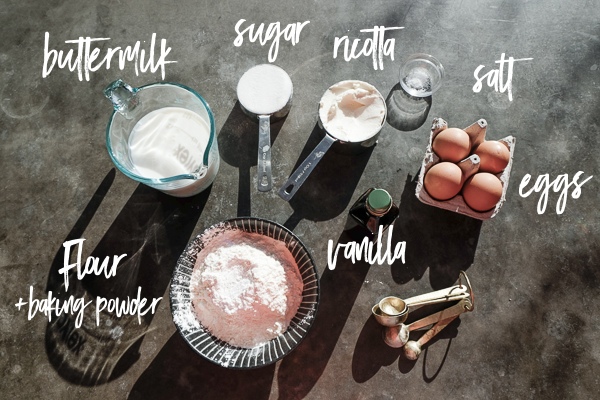 First things we do is separate the egg whites from the yolks.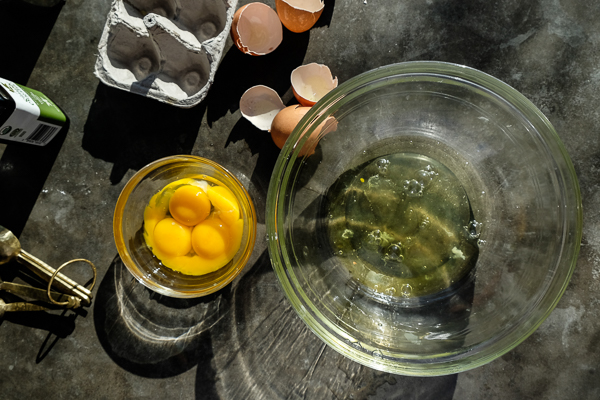 Don't let this intimidate you or put you off because it takes no time at all.
Plus, mixing things with a hand mixer is quite satisfying if I do say so myself.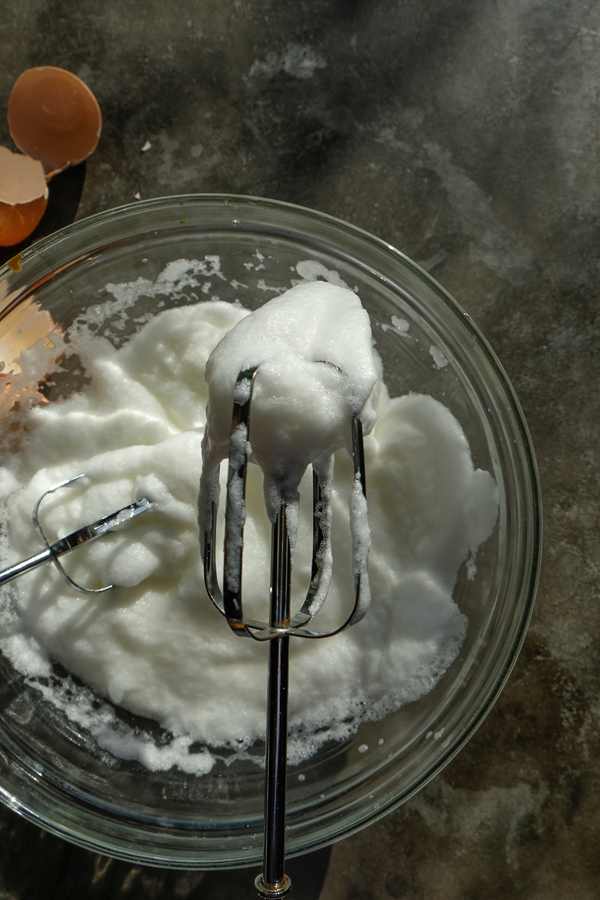 We're going to mix the rest of the wet ingredients together.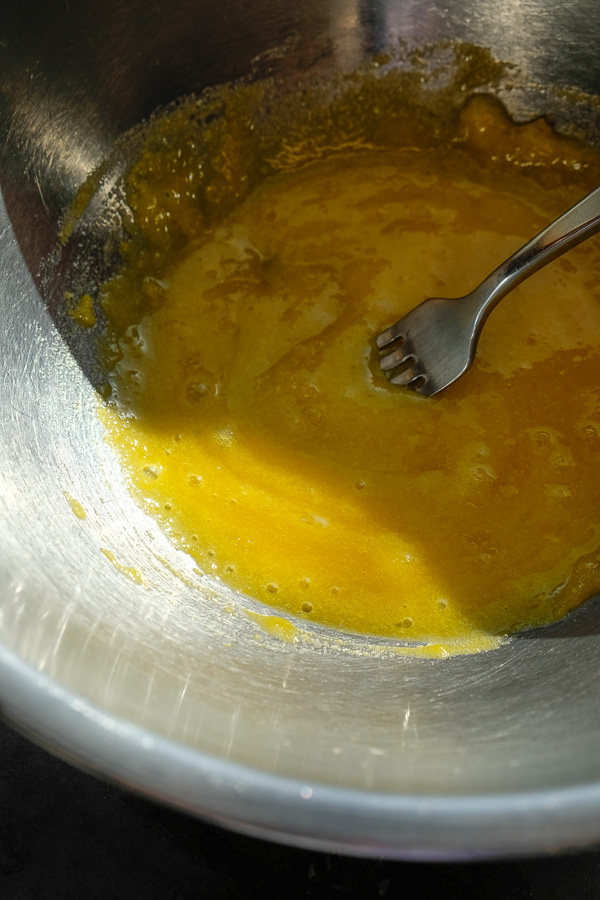 Dry ingredients enter the picture.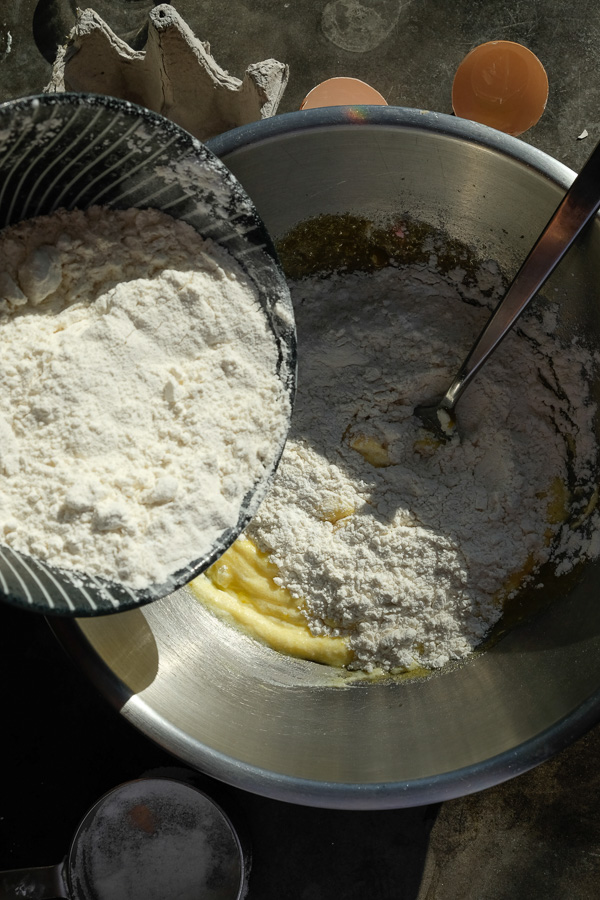 Fold the egg whites in.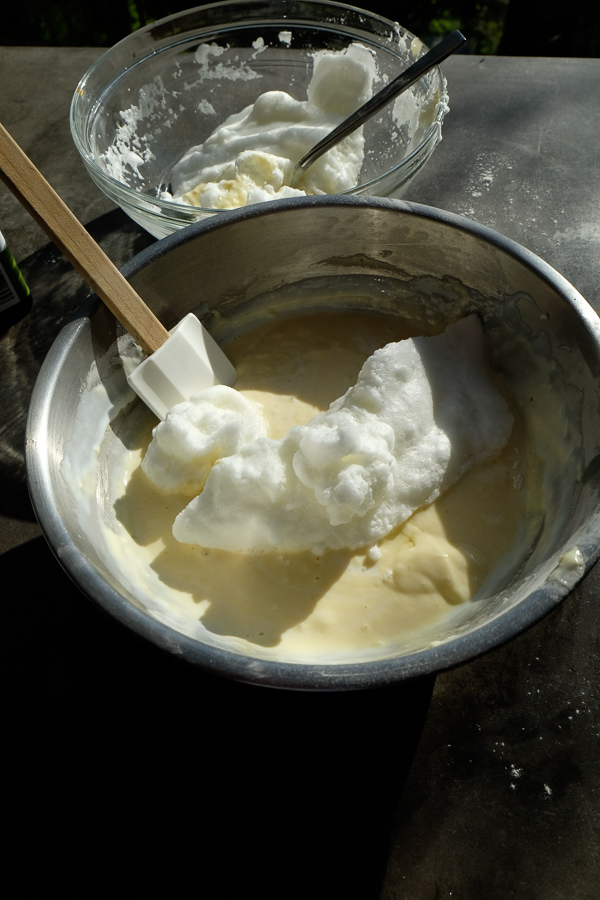 Let the batter sit.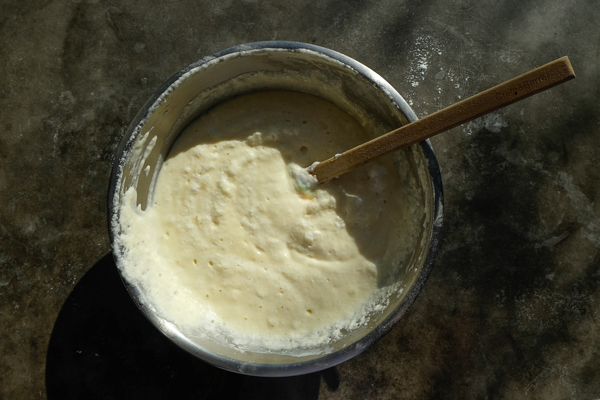 Make the pancakes!  I use my favorite griddle for this occasion.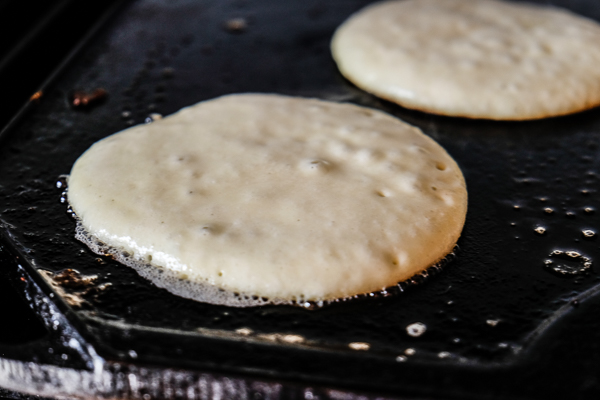 Stack them up. Put them on a baking sheet. Heat in the oven at 200F until you're ready to serve.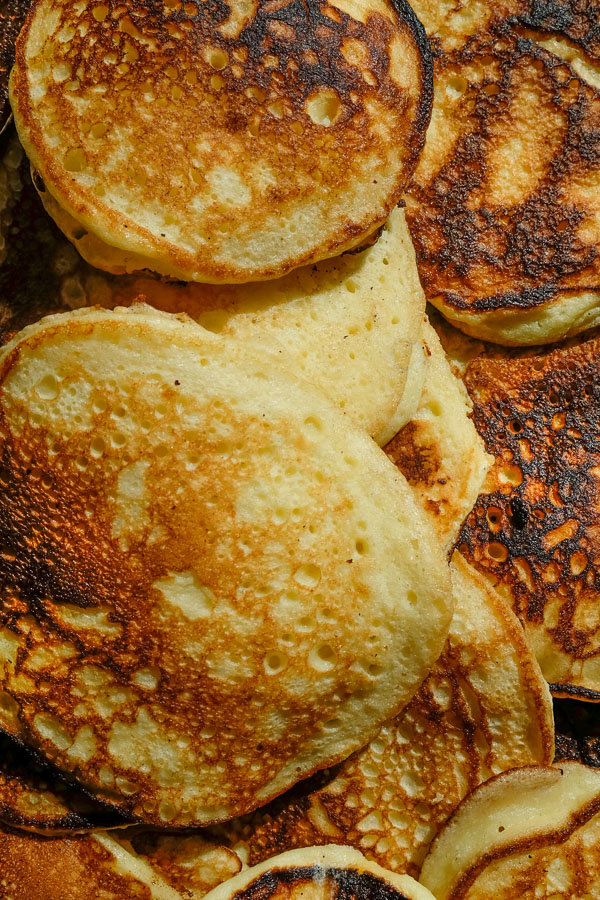 I mixed a little maple syrup in with my creme fraiche.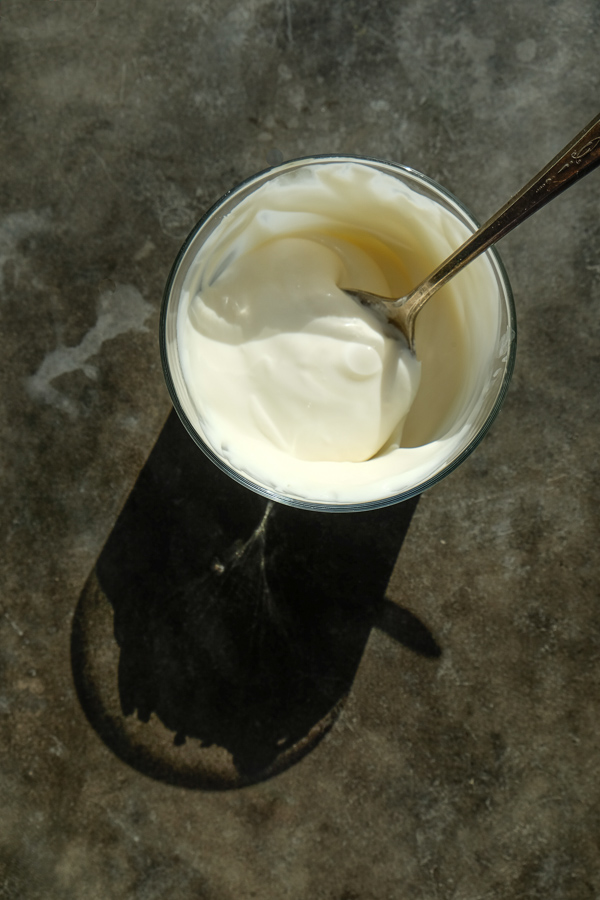 Roasted Strawberries are done from the oven.
I added a little fresh thyme to the strawberries for a nice herbal note.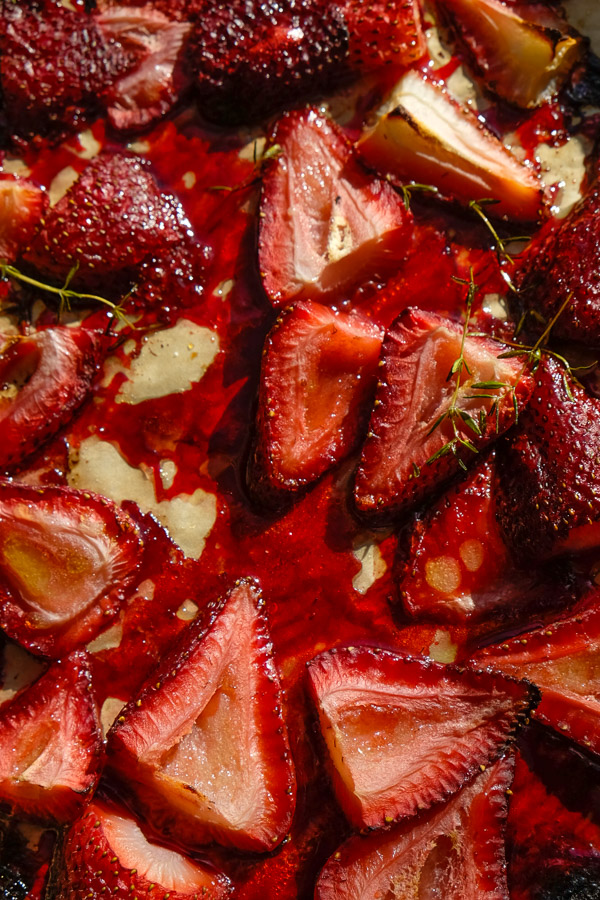 Let's get it alllllll together.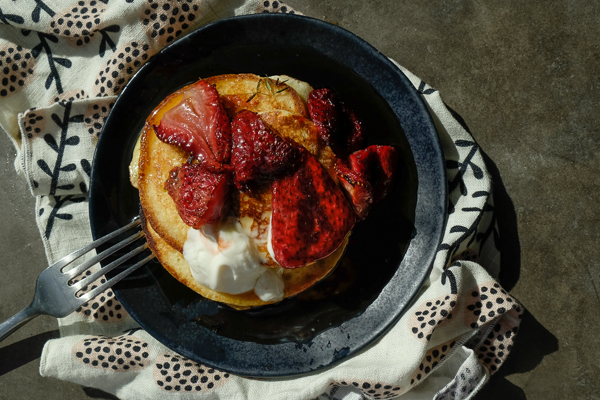 The creme fraiche melts a little on the hot pancakes.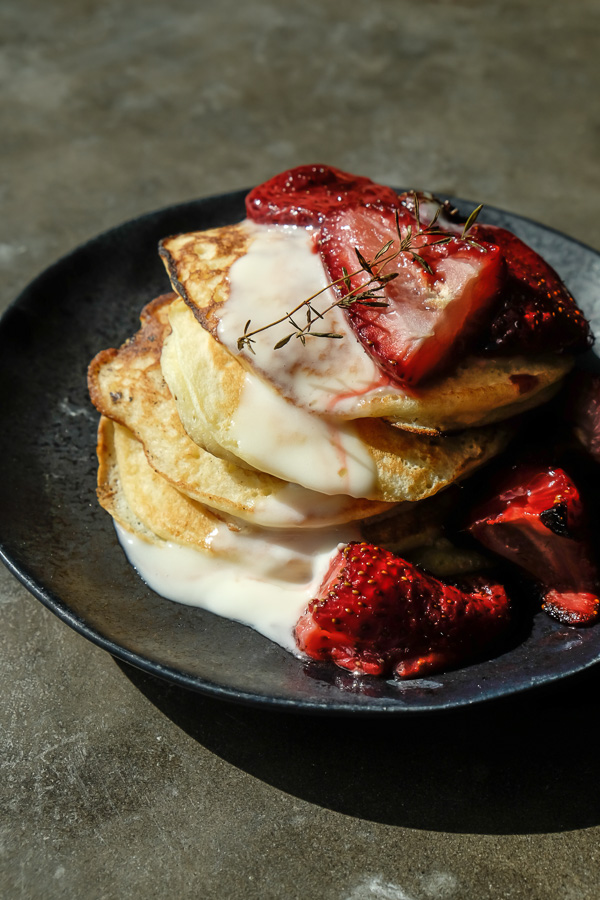 I didn't want to stop eating.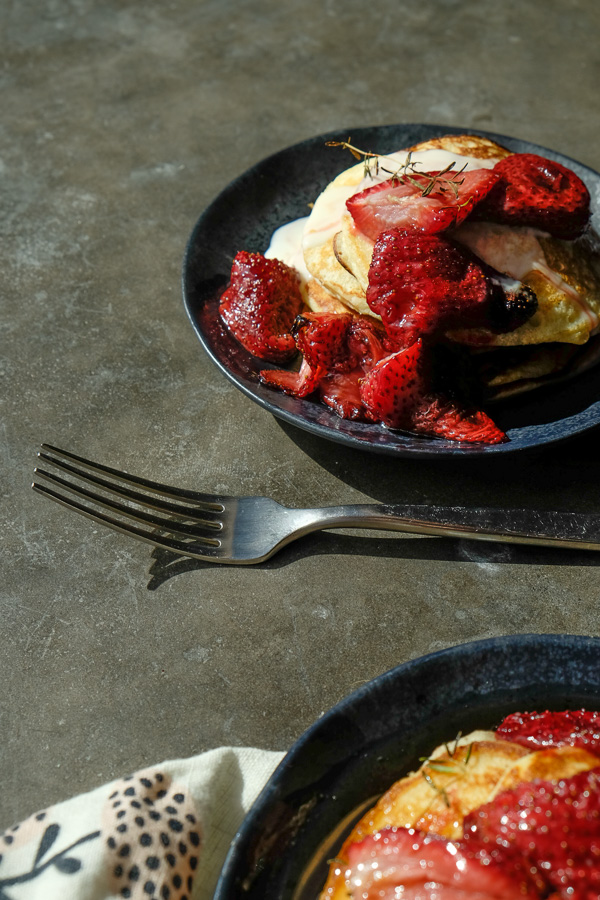 It's like dessert meets breakfast.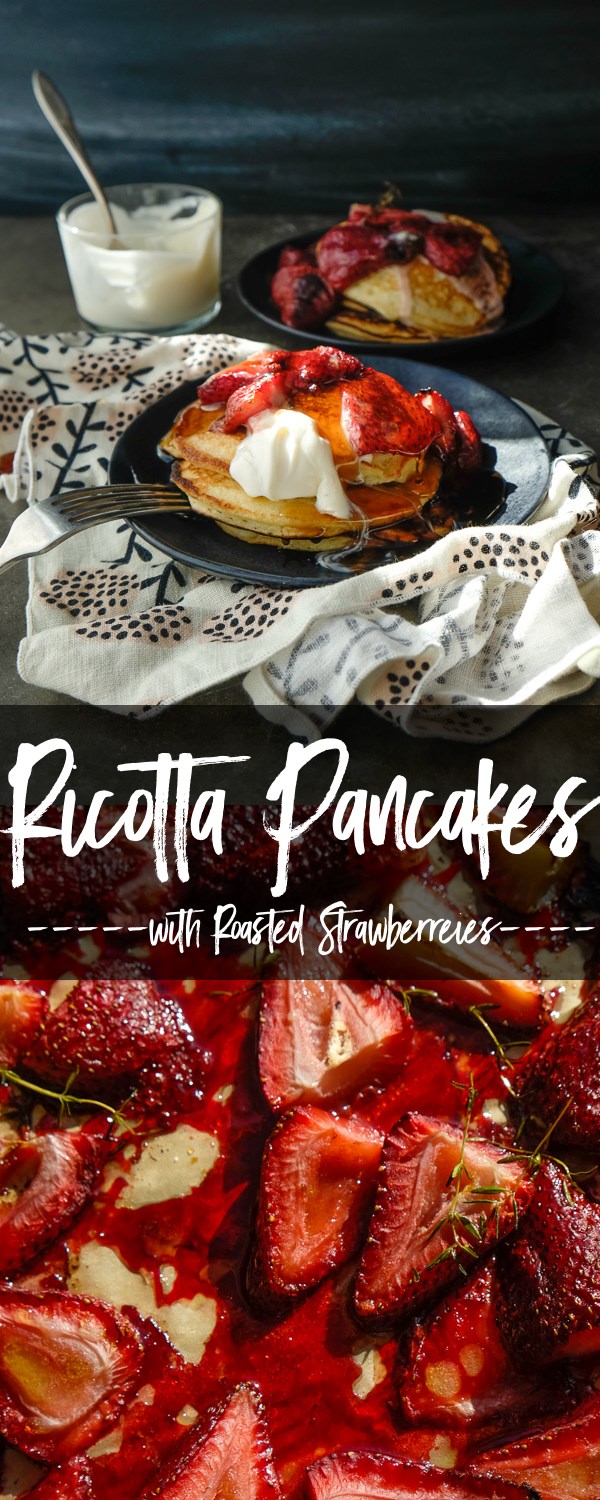 Perfect for the strawberry season coming up in California.
serves 3-4 

recipe adapted from Simple Fare

for the pancakes 

1  1/2 cups all-purpose flour
1/3 cup sugar
4 eggs, separated
1  1/2 cups buttermilk
1 cup ricotta
1 teaspoon vanilla extract
2 teaspoons baking powder
1/4 teaspoon kosher salt
butter, for greasing the pan

for topping

1/2 cup creme fraiche
maple syrup

Preheat oven to 200F.

In a large bowl, whisk together the flour, sugar, egg yolks, buttermilk, ricotta, vanilla, baking powder and salt until well combined and smooth. Beat egg whites in a bowl with a hand mixer until the whites form stiff peaks. Gently fold the whipped egg whites into the batter. Set aside to rest for 5 to 10 minutes.

Lightly grease a large non-stick griddle with butter and set over medium-lower heat. Working in batches, spoon 2 tablespoons of the batter for each pancake onto the griddle. Cook until small bubbles rise to the surface of each pancake, 3 to 4 minutes. Flip the pancakes and continue to cook until golden, 3 to 4 minutes. Transfer the pancakes to a baking sheet. Keep warm in the oven while you make the remaining pancakes.

Serve the pancakes topped with roasted strawberries, a dollop of creme fraiche and maple syrup.