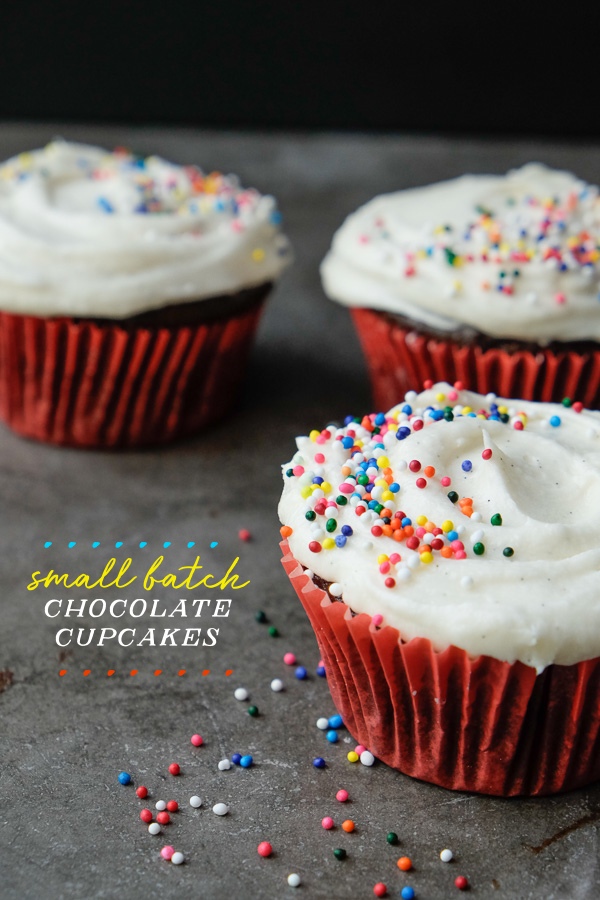 I love baking. I love baked goods. Who doesn't?
What's the problem?
Ummm. I dunno….maybe SELF CONTROL?
No one can be trusted with full batch of anything in my house.
As a result, I don't bake much. My dessert section has been suffering!
One cupcake turns into two and then I'm like:
Sweet & Simple- Dessert for Two, solves my baking needs.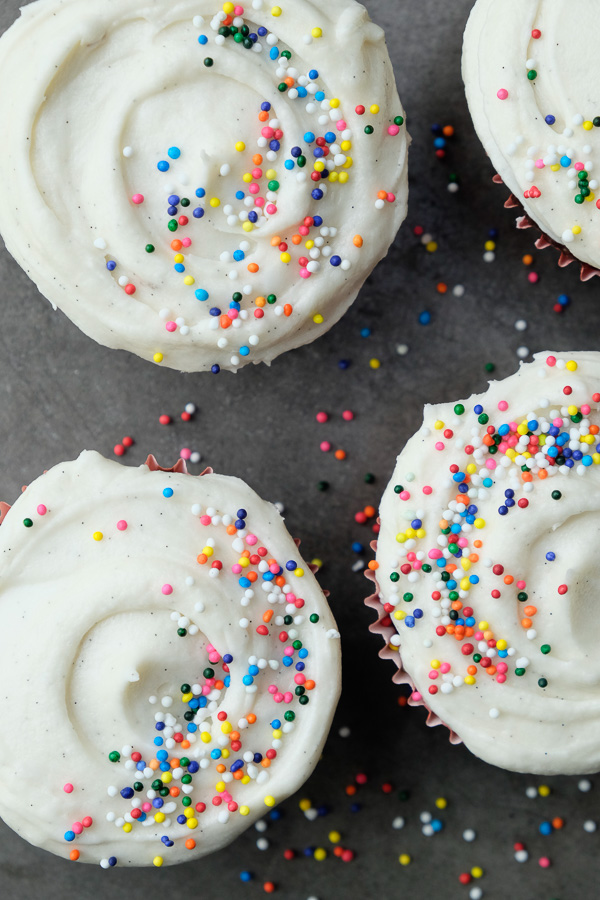 Christina has figured out all of the formulas to downsize most baked goods into portions that serve 2-3. Small batch lifestyling!
There are 3 of us in my house.
This recipe makes 4 cupcakes.
Does that mean somebody gets two?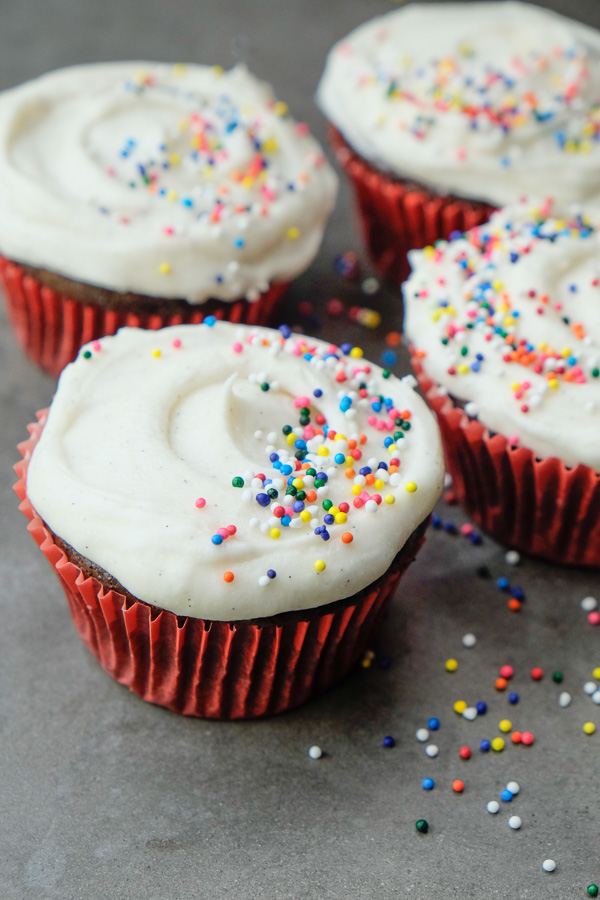 Either way, we all get one! This recipe reminds me a little of that moment in Bridesmaids when Kristen Wiig makes that single cupcake. Wasn't that scene kind of the best??
But here, there are four! My whole family is taken care of with these Small Batch Chocolate Cupcakes with Vanilla Bean Frosting. Perfect for a last minute Valentine's day baking session or a whip up a batch because it's Tuesday and that's how we live situation!
Let's gather our ingredients: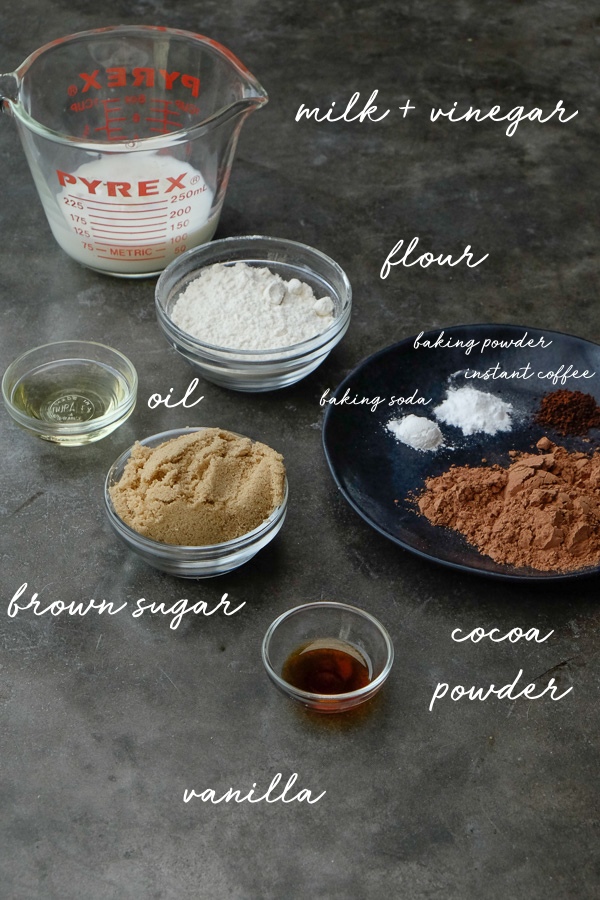 Batter comes together like a dream. I mean, I see a few lumps in this photo but you know, I didn't taste any lumps, so that's good news.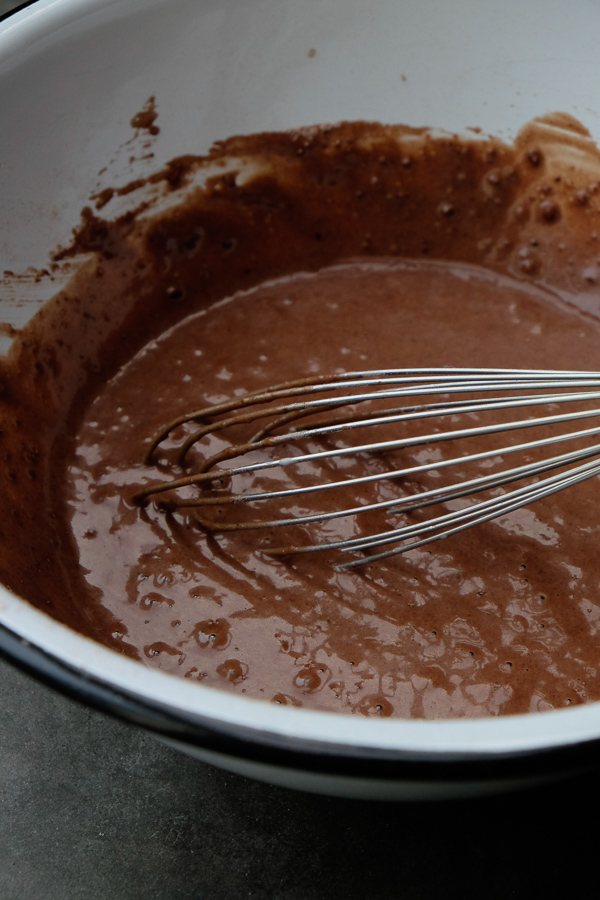 MMMM.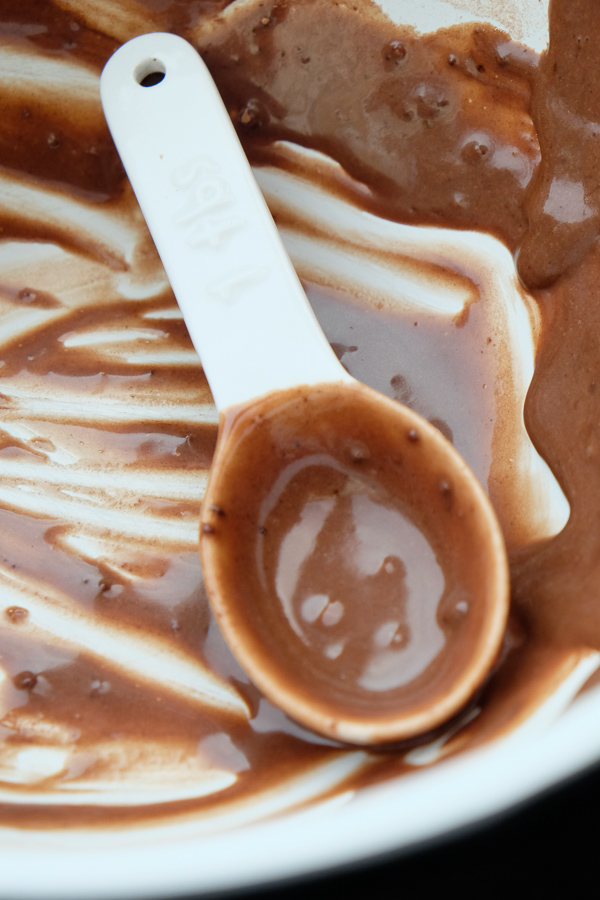 4 cupcakes.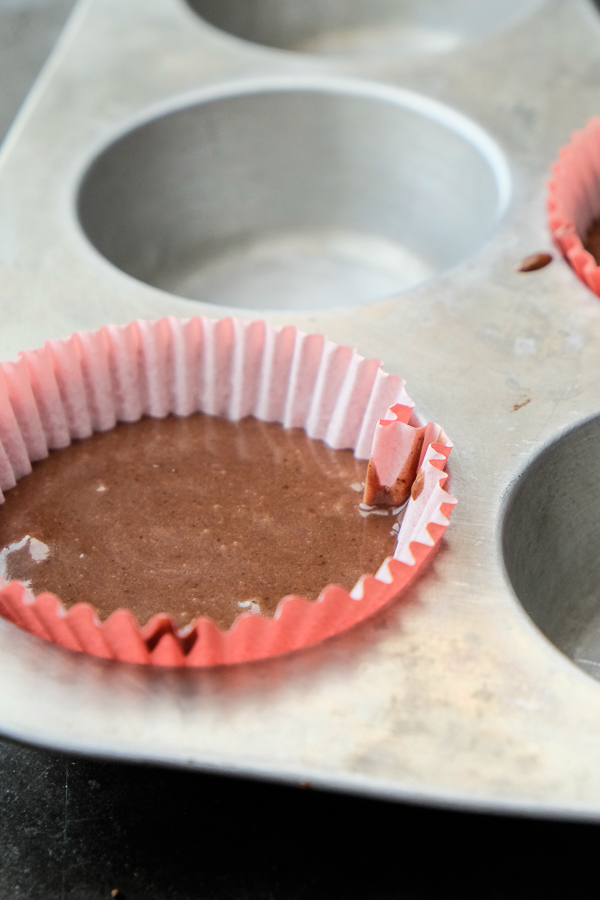 BAKED.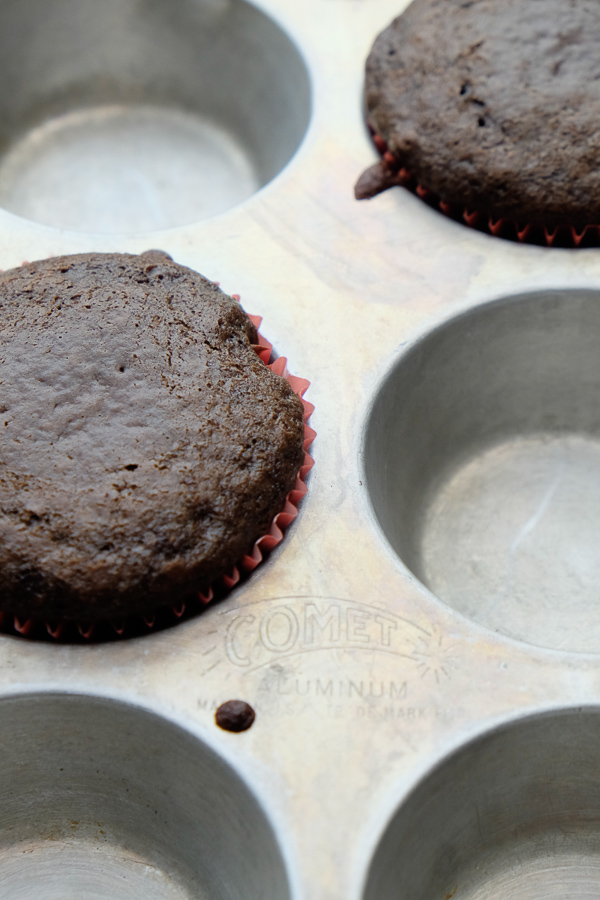 Don't ever worry if your cupcakes look kinda wonky.
Frosting always saves the day.
Before (WONKY)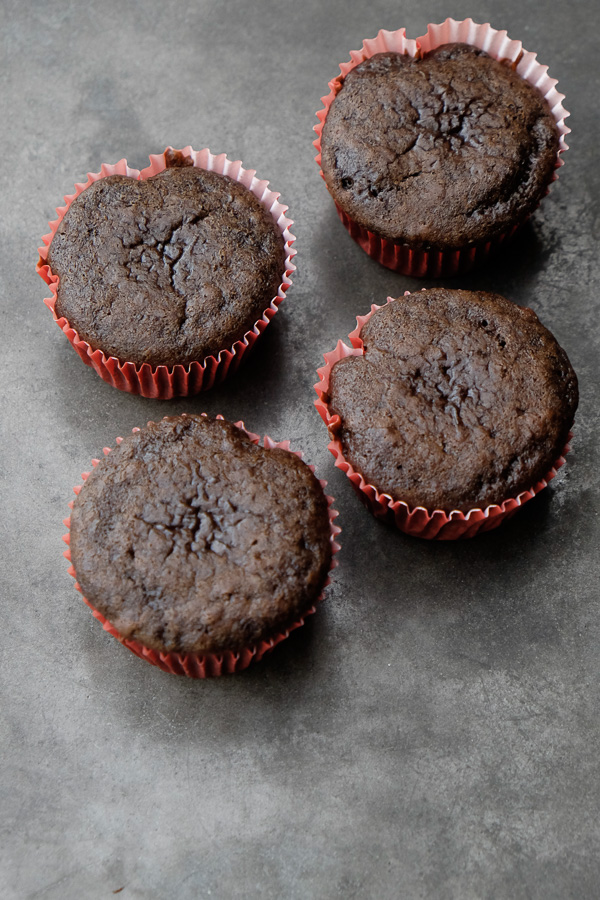 Speaking of frosting.
Here we are going to make a beautiful vanilla bean frosting.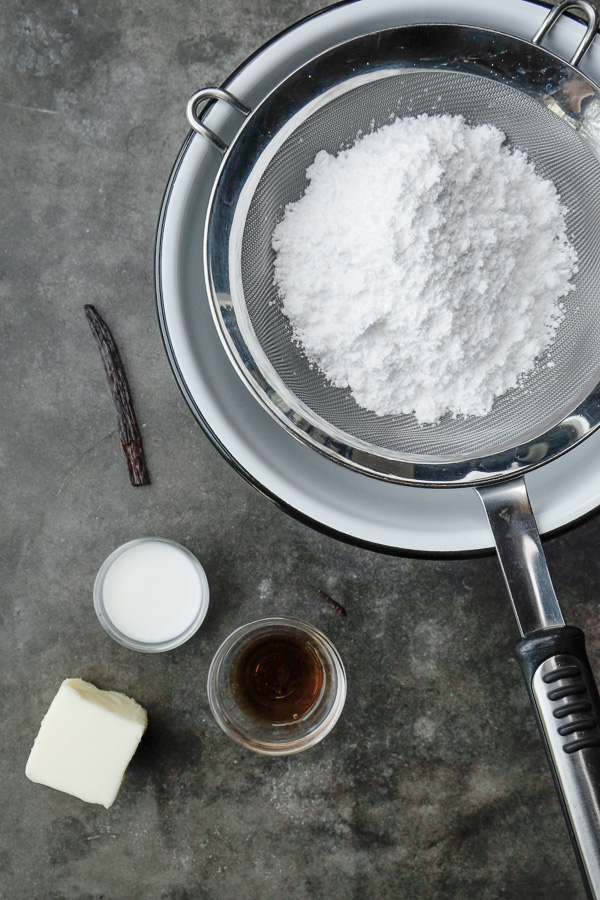 Mix mix.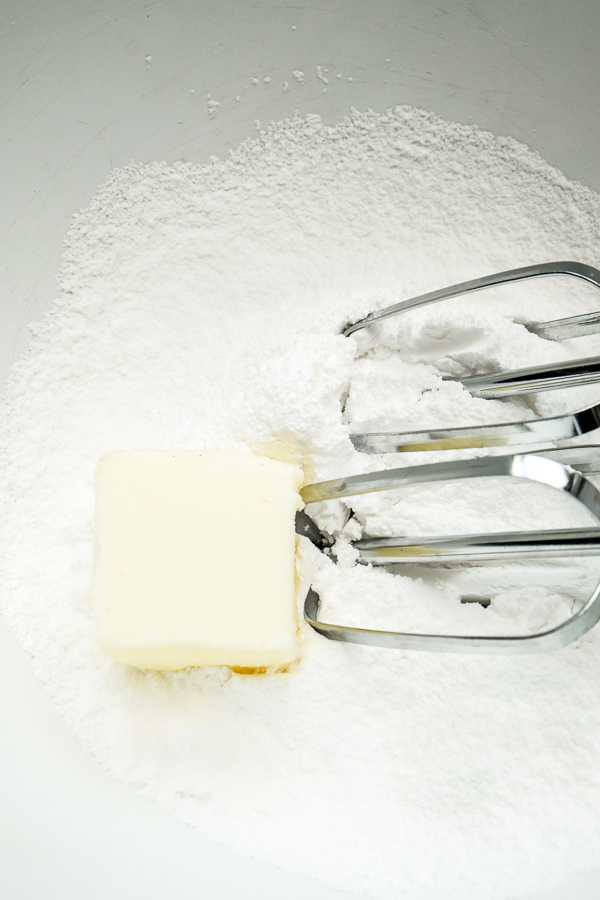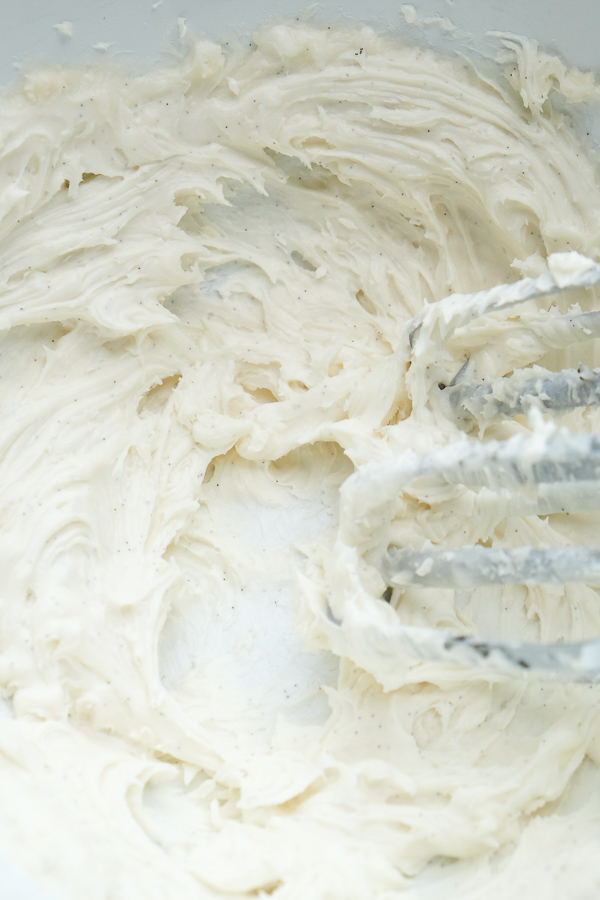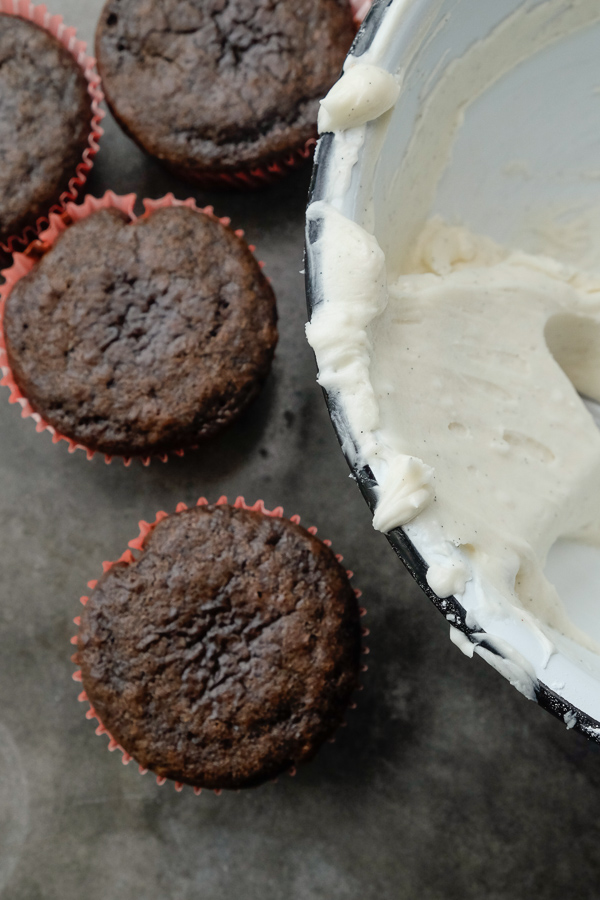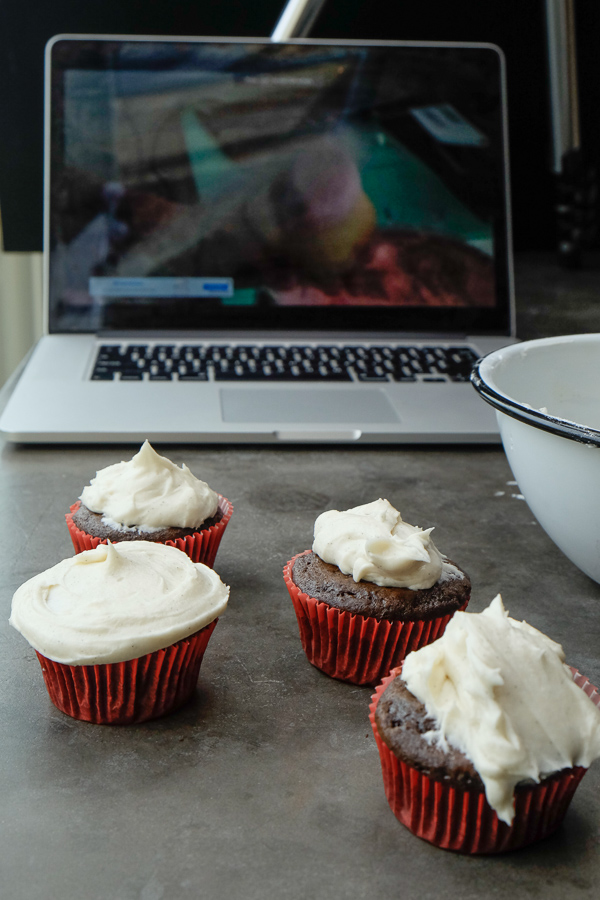 Cupcakes + youtube = LEARNING!

Not too shabby. It was actually quite fun. Thanks, internet!
AFTER (The opposite of wonky)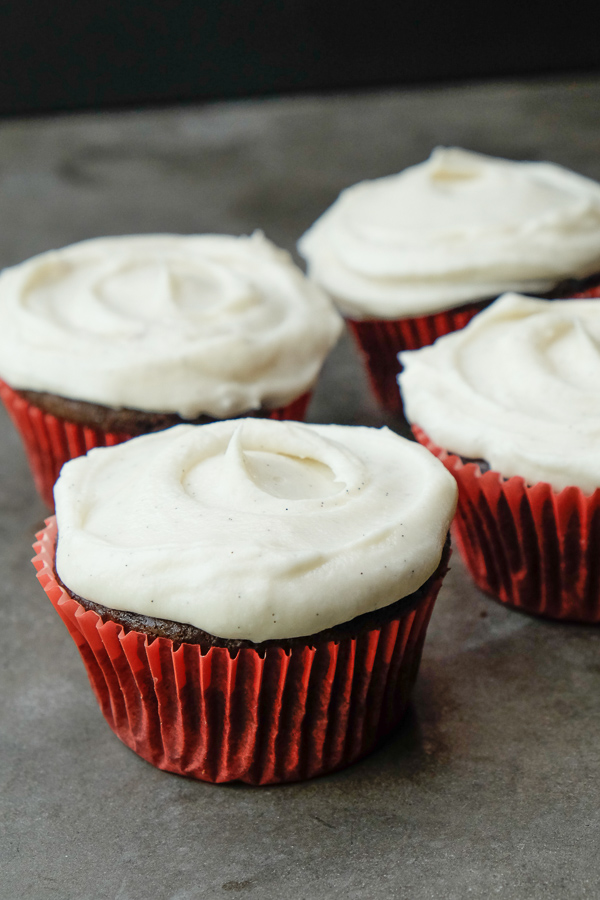 Sprinkles just because.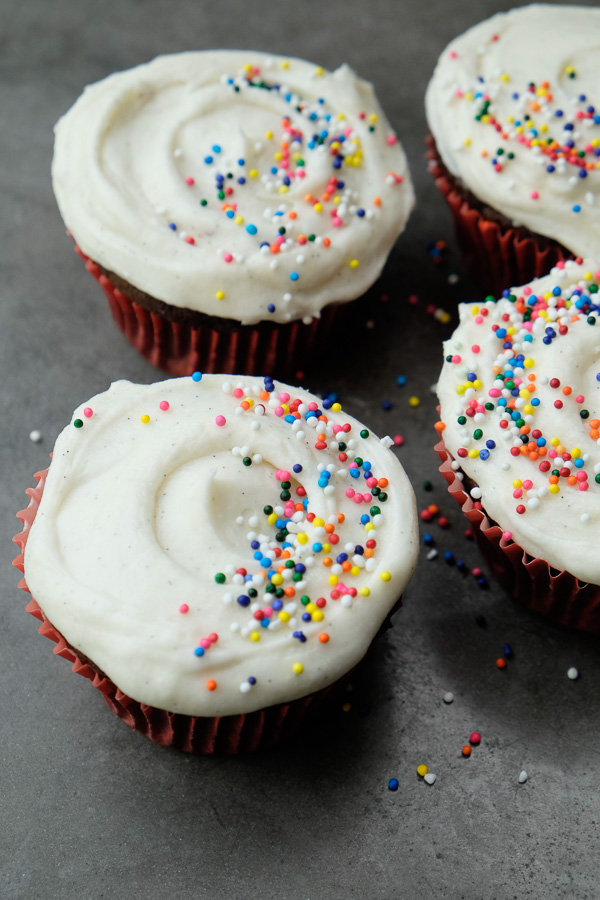 Took a bite.
For posterity.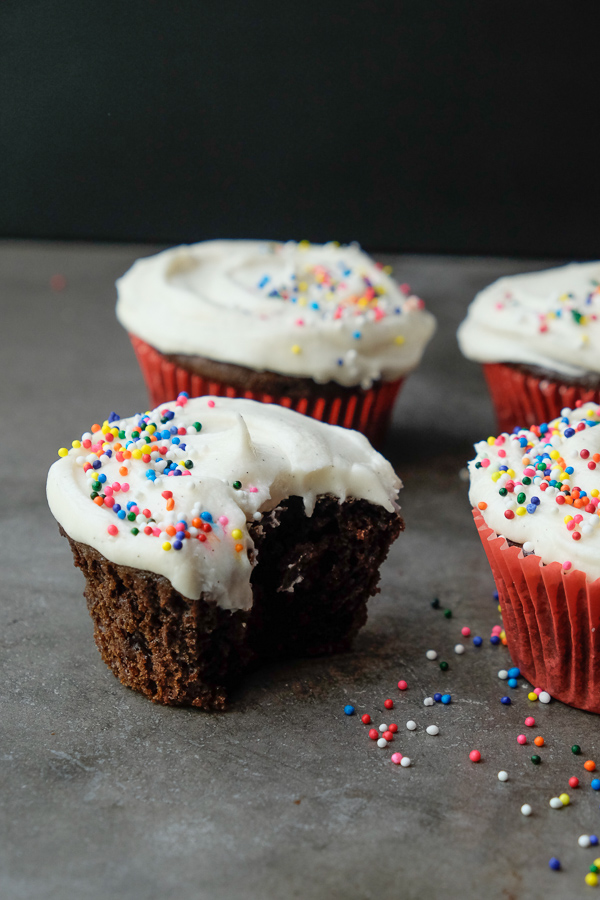 Then washed it down with a cup of coffee.
#living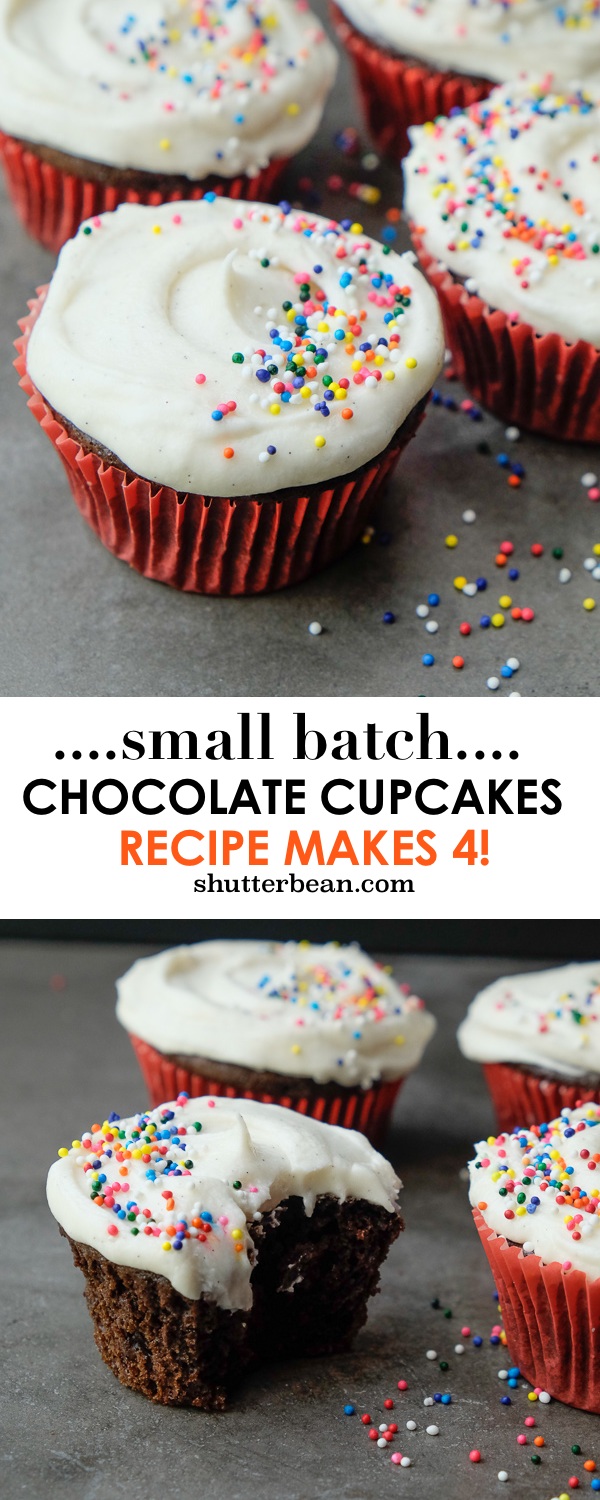 The funny part is that Cooper said to me, "Next time can you make more?!"
No, son. I cannot.
Unless it's for your birthday party.
Chocolate Cupcakes with Vanilla Bean Frosting

makes 4 cupcakes

recipe slightly adapted from Sweet & Simple- Dessert for Two

for the cupcakes:

1/3 cup all-purpose flour
2 tablespoons unsweetened cocoa powder
1/4 teaspoon baking soda
1/4 teaspoon baking powder
1/4 teaspoon instant coffee or espresso powder
1/3 cup buttermilk (or milk with 1/2 teaspoon vinegar added)
4 teaspoons canola oil
1/2 teaspoon vanilla extract
1/4 cup dark brown sugar, packed

Preheat oven to 350F and line four cups in a muffin pan with paper liners.

In a medium-sized bowl, whisk together flour, cocoa powder, baking soda, baking powder, and instant coffee (if using).

Next, add all the remaining ingredients and whisk until well combined.

Divide the batter between the paper liners, and bake for 15 to 17 minutes, until the top springs back when you lightly pressed. If you underbake them, they sink slightly, so be sure to test them with a toothpick too.

Let's make cupcakes cool before frosting.

for the frosting:

3 tablespoons salted butter
1 1/4 cups powdered sugar
1/2 of a vanilla bean, seeds scraped (optional)
2 teaspoons vanilla extract
1 tablespoon milk or cream

Beat the butter until light and fluffy, about 1 minute. Slowly add the powdered sugar, vanilla bean, vanilla extract while continuously beating.

Add the cream, starting with just 1 tablespoon and add more if needed to make the perfect frosting consistency.

Frost the cupcakes with the vanilla frosting and top with sprinkles. Serve!