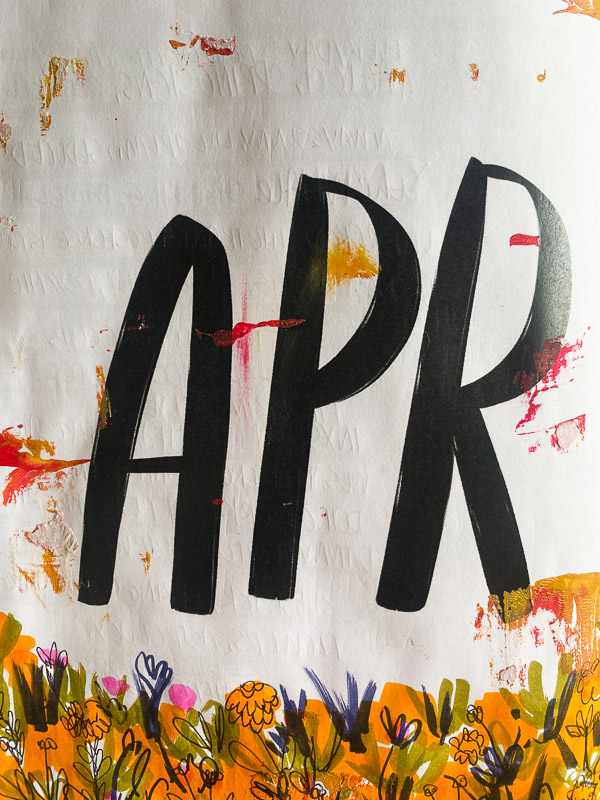 Currently April 2023
Here's what I made during the art zoom last Friday. This month in California we have been having super blooms because of all of the rain and it's GLORIOUS. I've been enjoying seeing what the rain has done for our yard.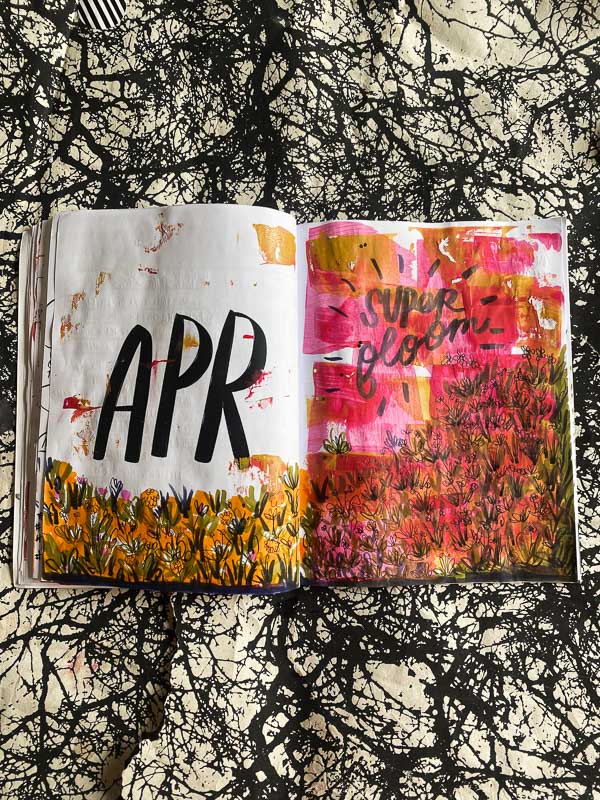 Happy little accidents.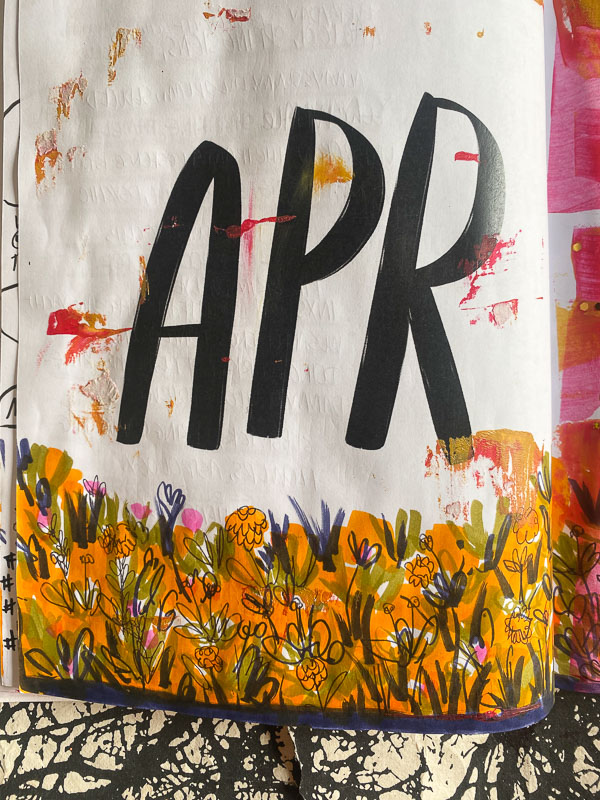 Playing with paint I brought home from the Forage Retreat.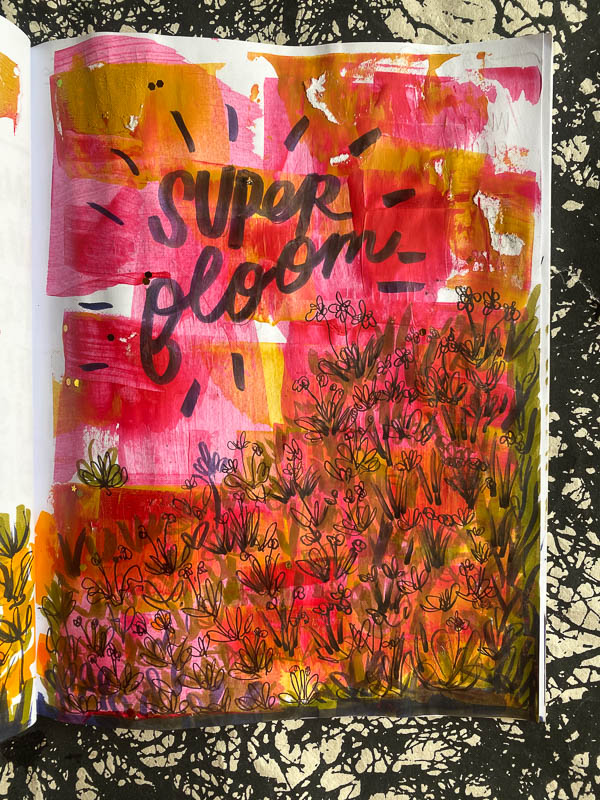 Overview on my messy desk.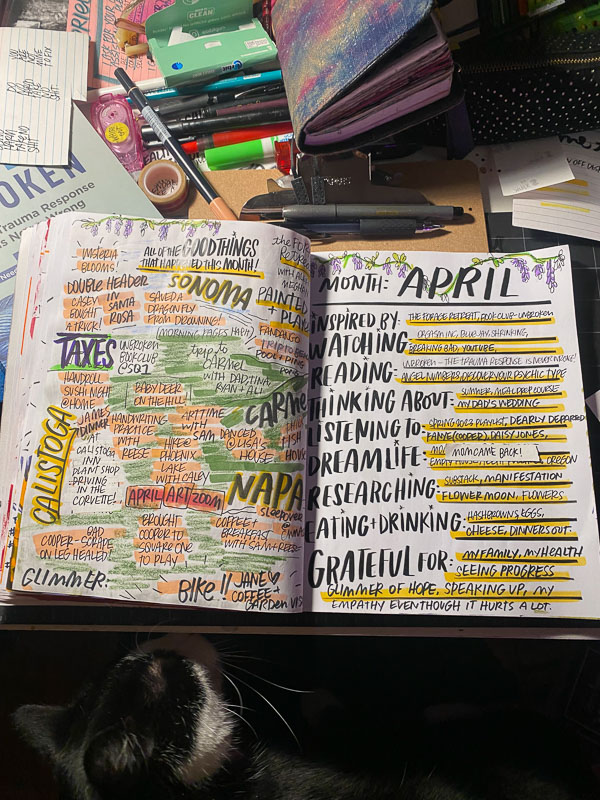 Pieces.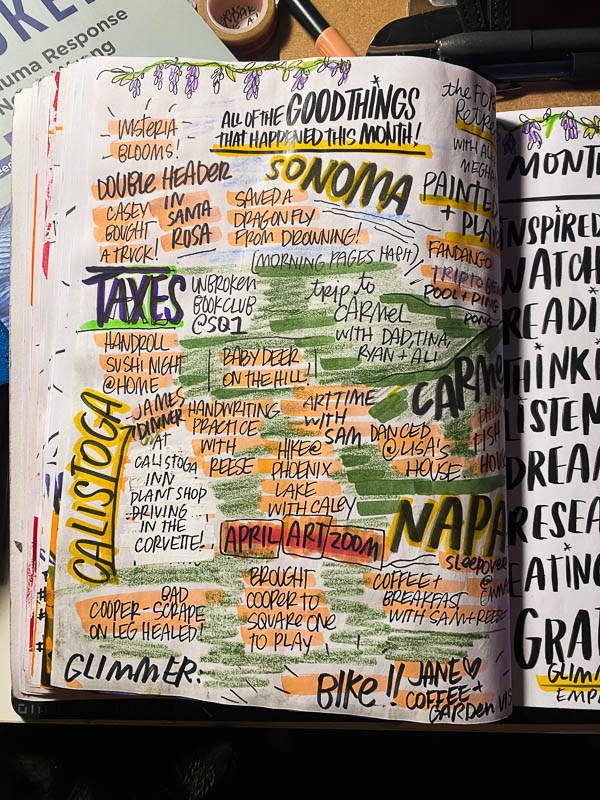 Of the month. I'm probably forgetting things.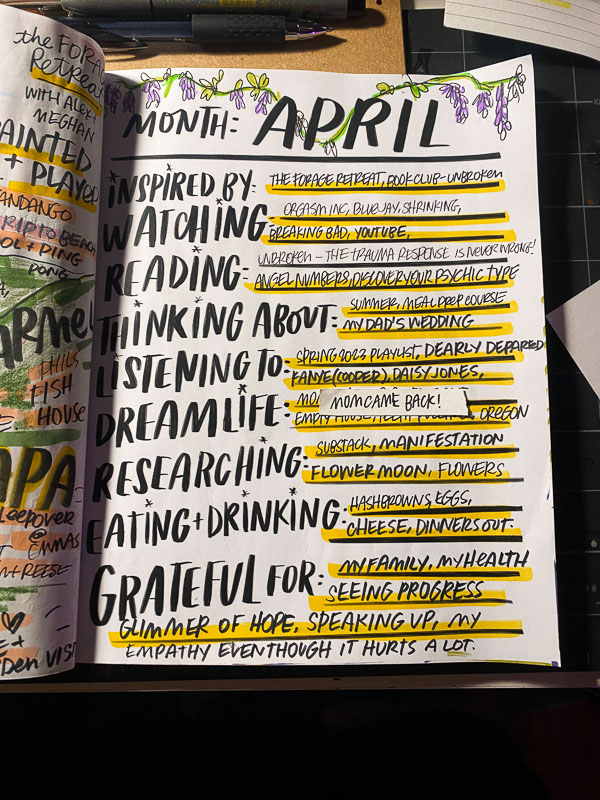 Let's get into it!
April was a busy month.
Inspired By: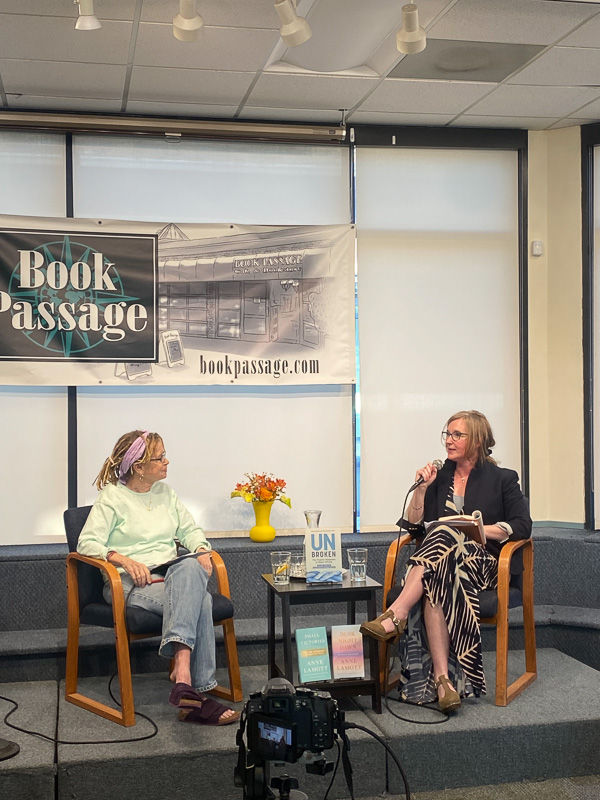 Got to see Annie Lamott & MC chat about MC's book!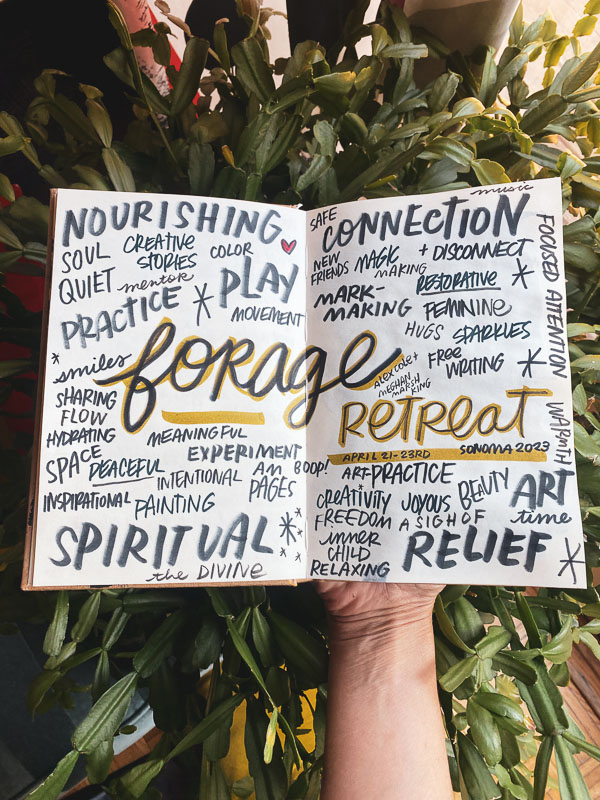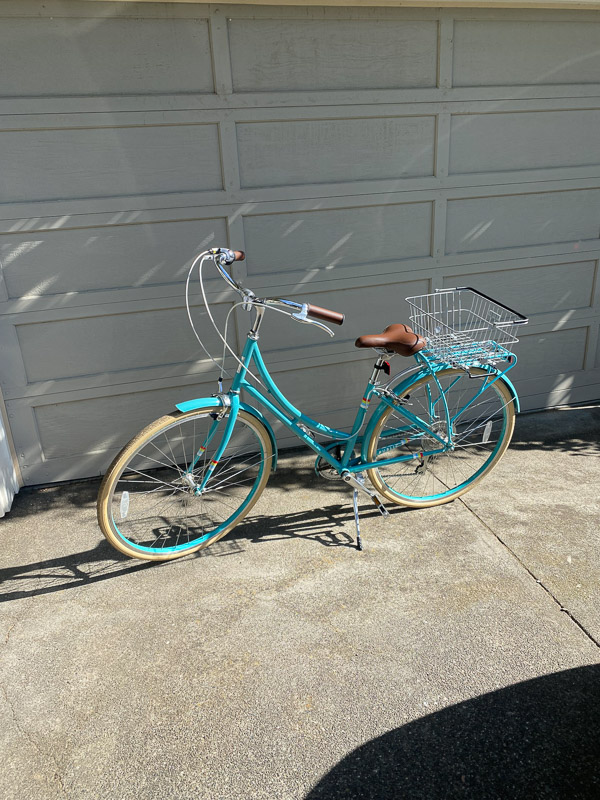 At the retreat, I was reminded about the power of asking for what you need. I put out a blast on my Instagram stories that my inner child needs to ride a bike and now I have one!
Thank you so much, Jane. I am so grateful for you.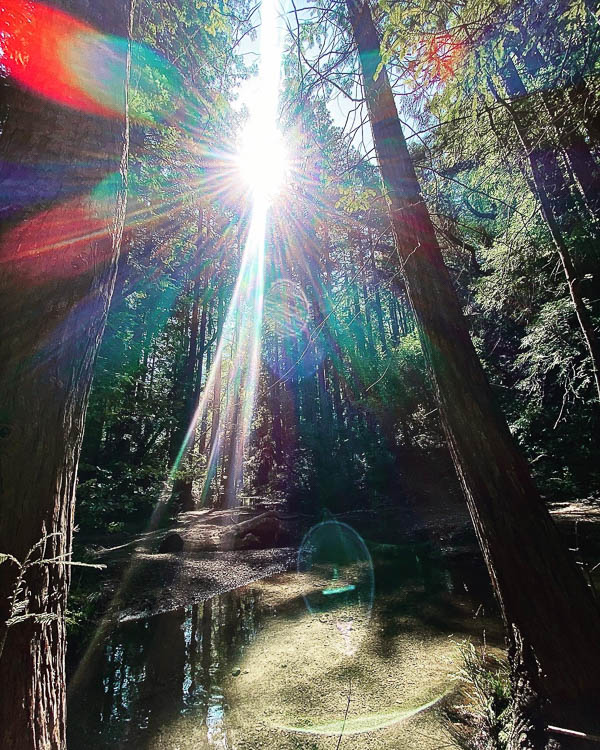 I connected with my spirit again! Got it back!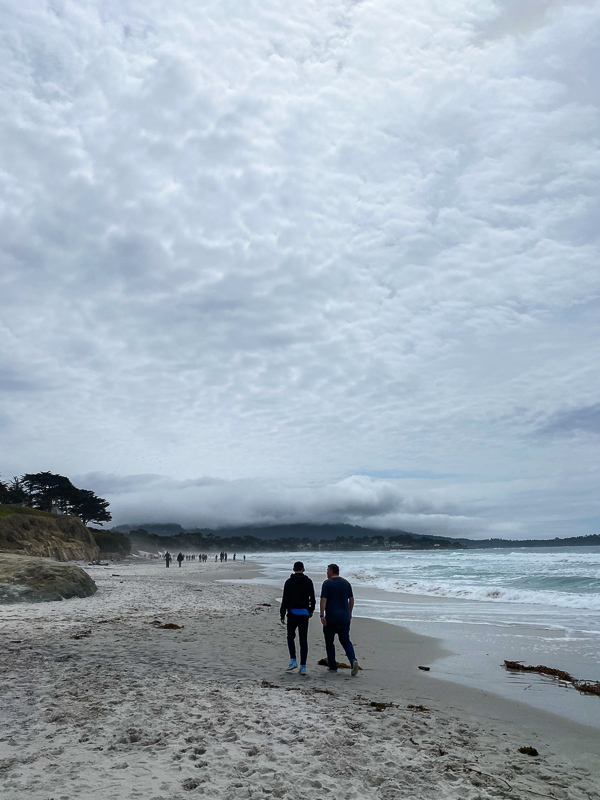 We had a nice reset in Carmel with family.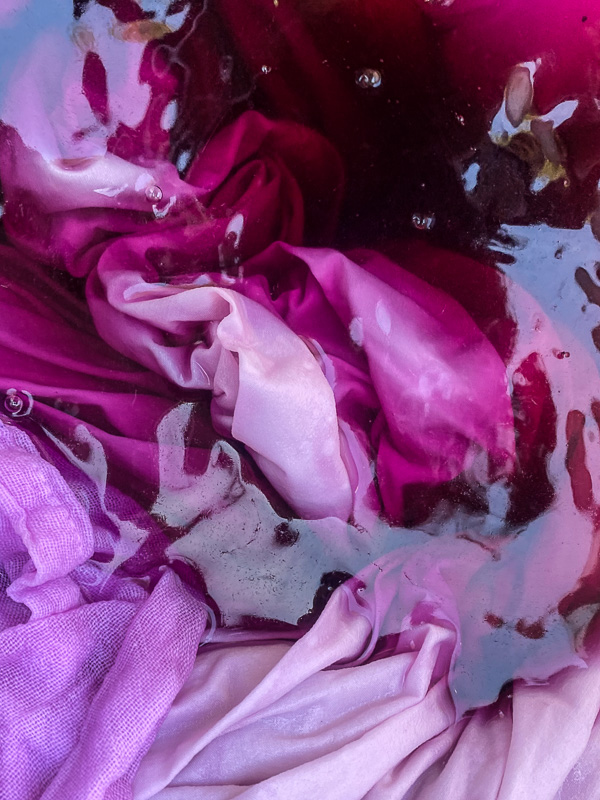 I gave my duvet new life.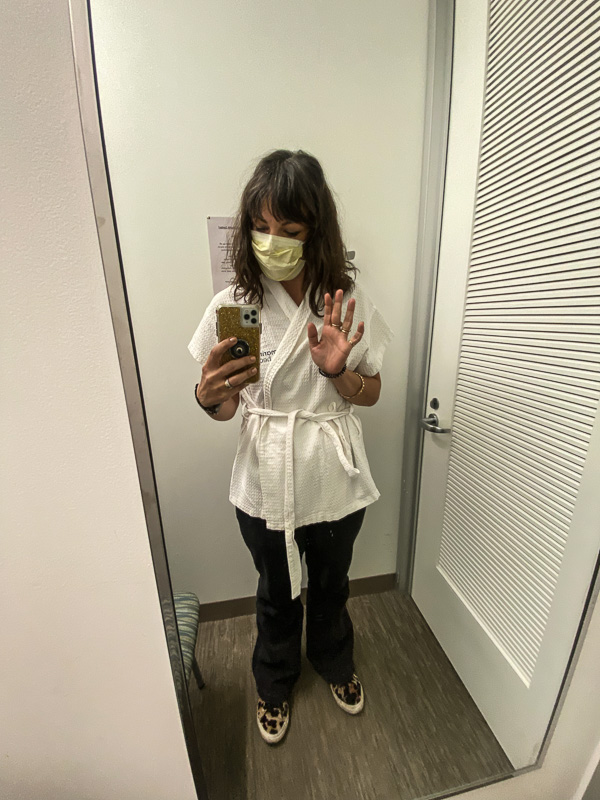 GOT A CLEAR MAMMOGRAM! Phew.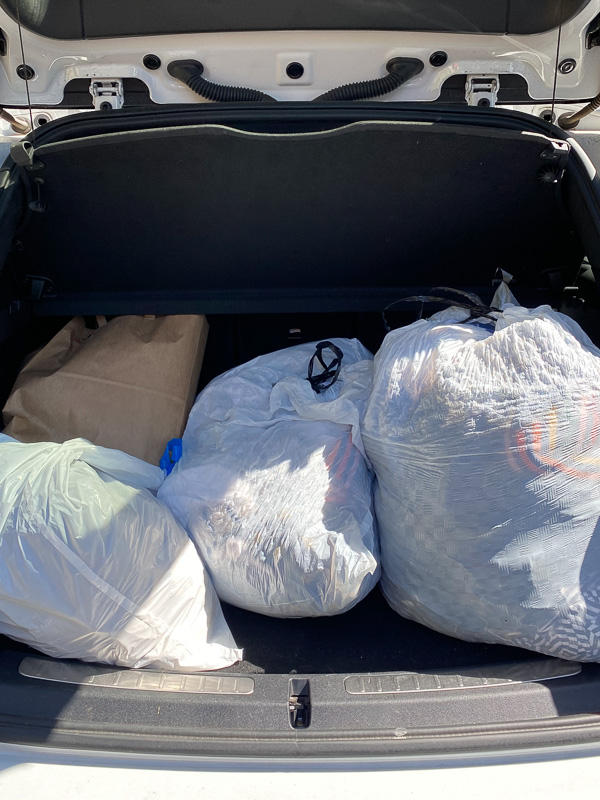 Donated a bunch of stuff. Was so good to be free of old things.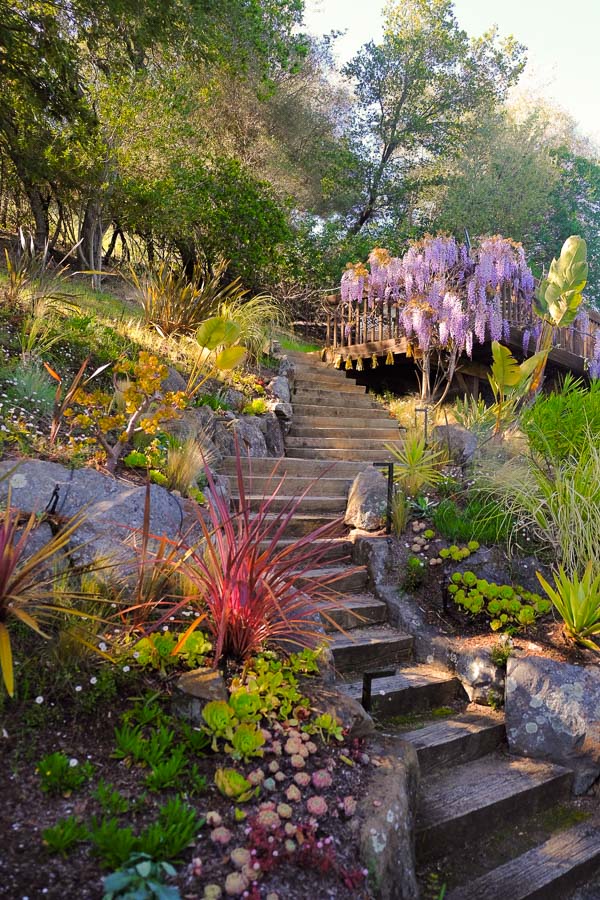 Garden is popping with wisteria!
Watching:
Orgasm, Inc
Blue Jay
Shrinking
Breaking Bad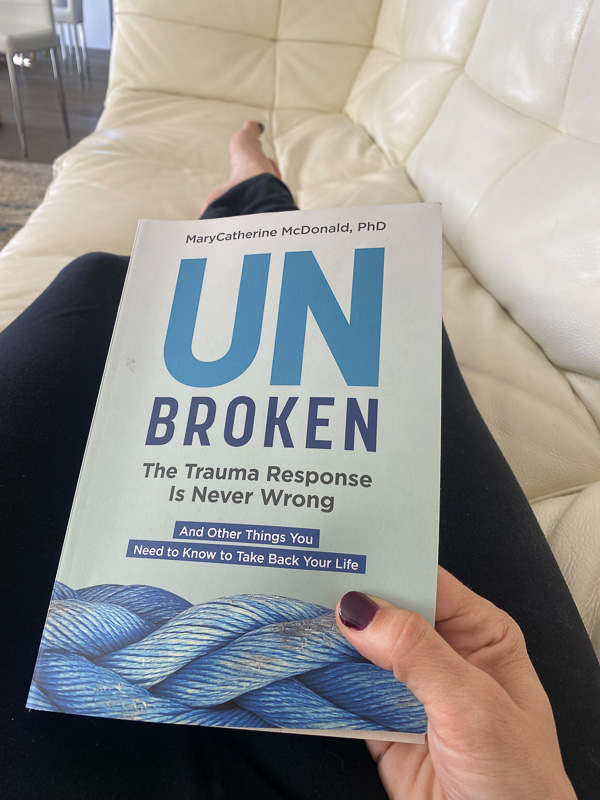 READING:
Unbroken: The Trauma Response is Never Wrong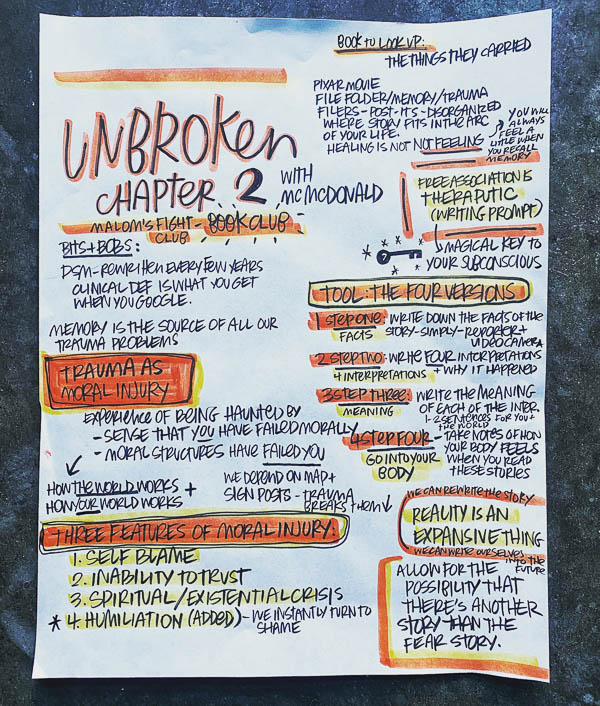 I've been in the virtual book club reading through the book and making notes!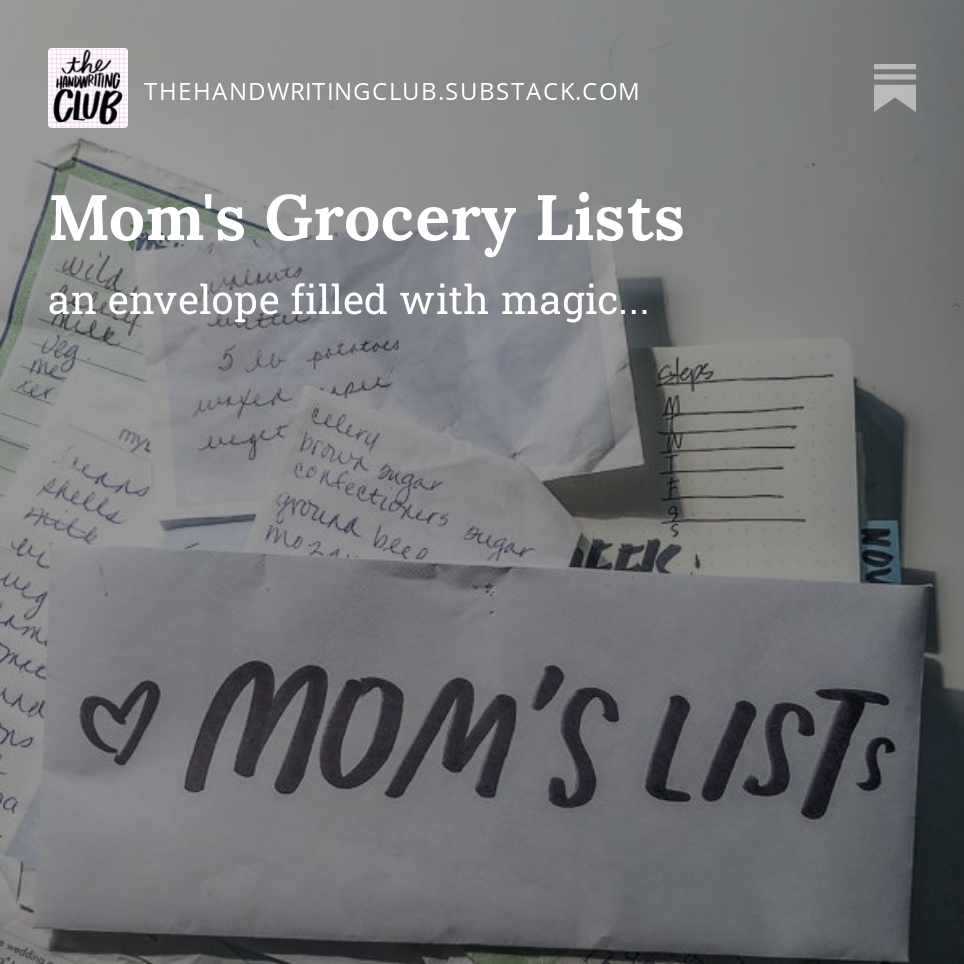 I shared my Mom's Grocery Lists on my Substack and it was fun to read through them again and do some detective work.
Thinking About:
meal prep course
my dad's wedding
the summer
Listening To:
On repeat
On the way to school.
I space out to this.
This one transports me someplace else.
This one brings me life!
Dream Life:
Had a dream about my Mom and pulling out my own tooth.
Eating/Drinking:
Baseball snack mom.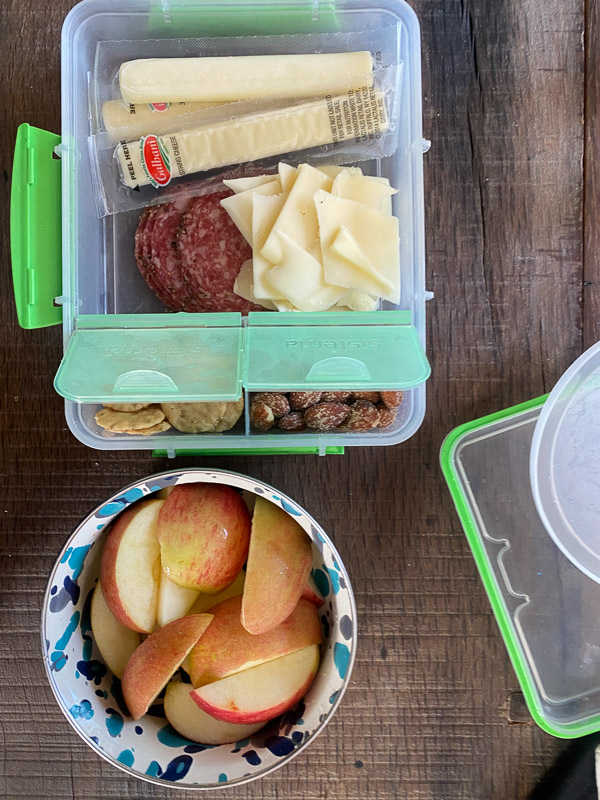 Breakfast taco phase.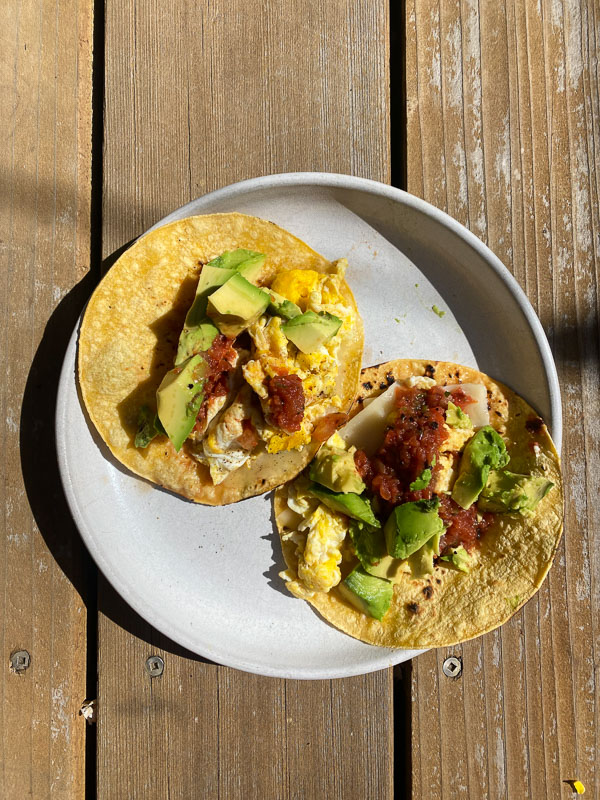 A cucumber salad feta situation.
Casey brought home some fish and made sushi rice!
We had handroll sushi night.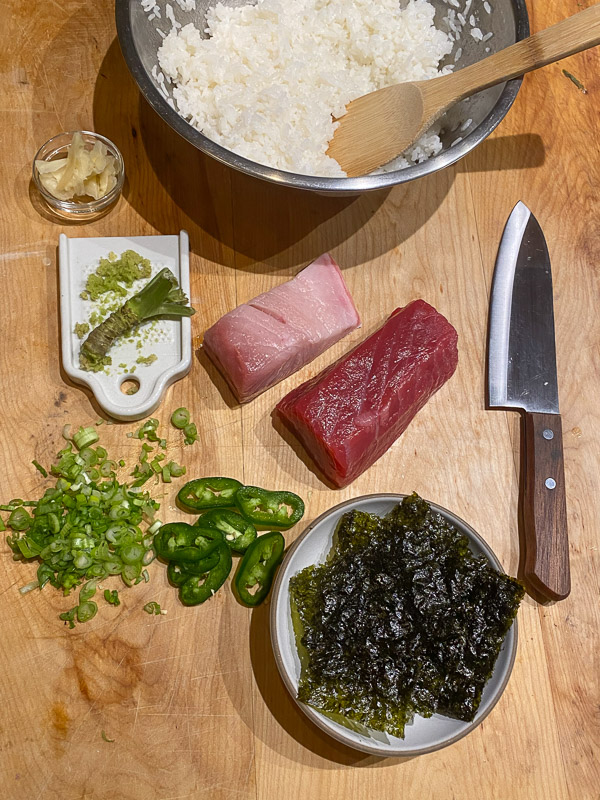 The food at the forage retreat was super good.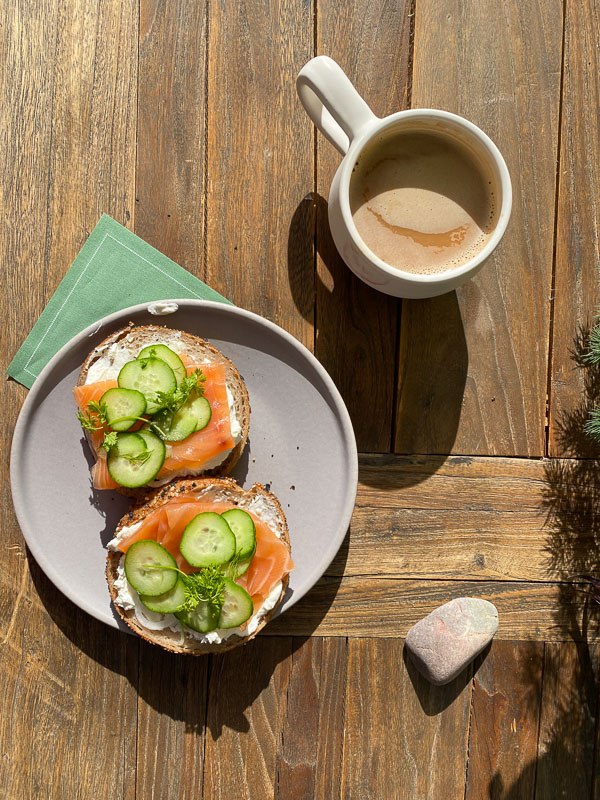 Been drinking lots of iced tea and maybe too much coffee.
Food from Carmel.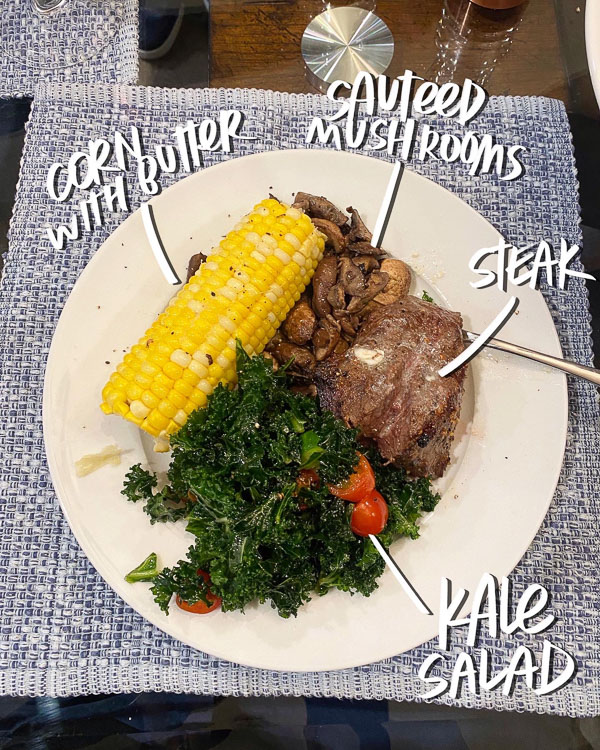 I am hungry right now. This is not helping.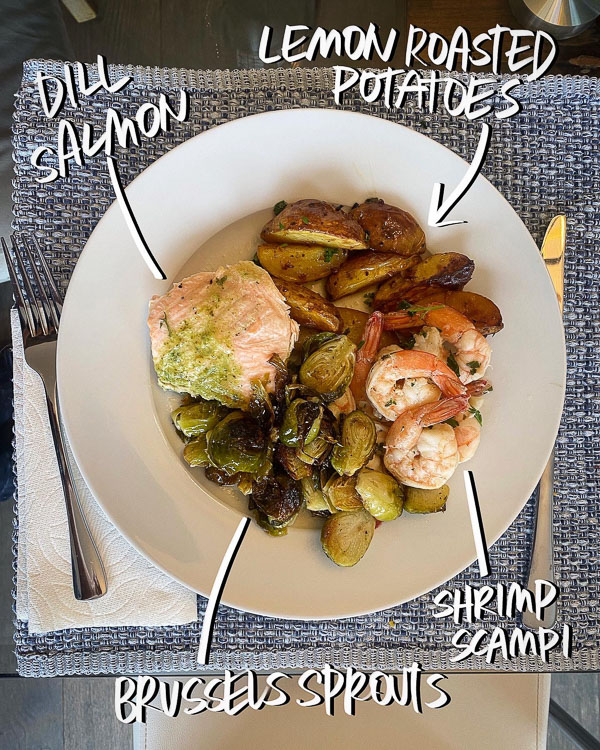 Easter dinner.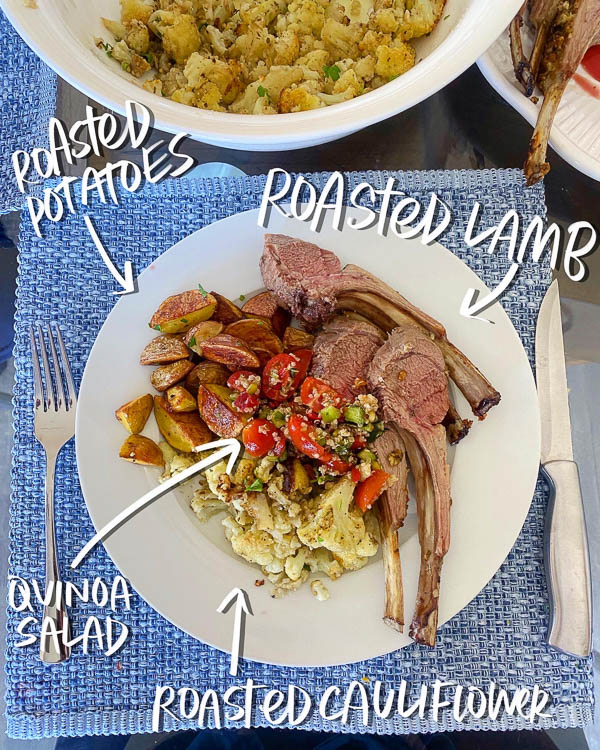 I made a nice-looking fro yo situation while in Carmel.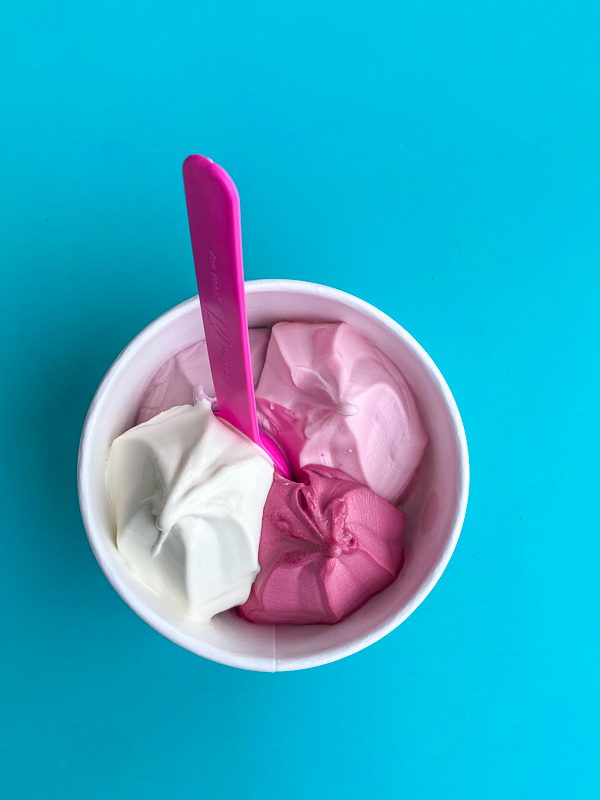 Grateful For:
my health
my family
seeing progress from hard work
speaking up
my empathy even though it hurts to feel so intensely
Self-Portrait for April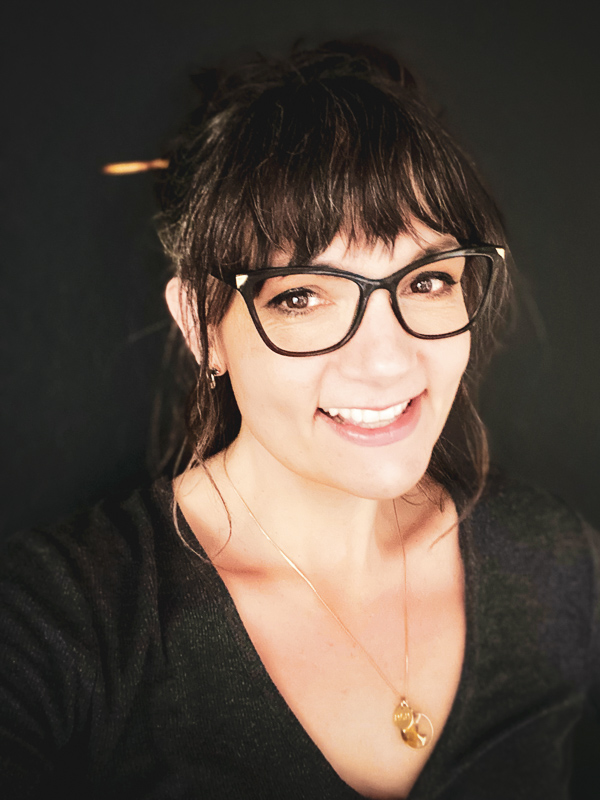 Have a great May!
xo Tracy