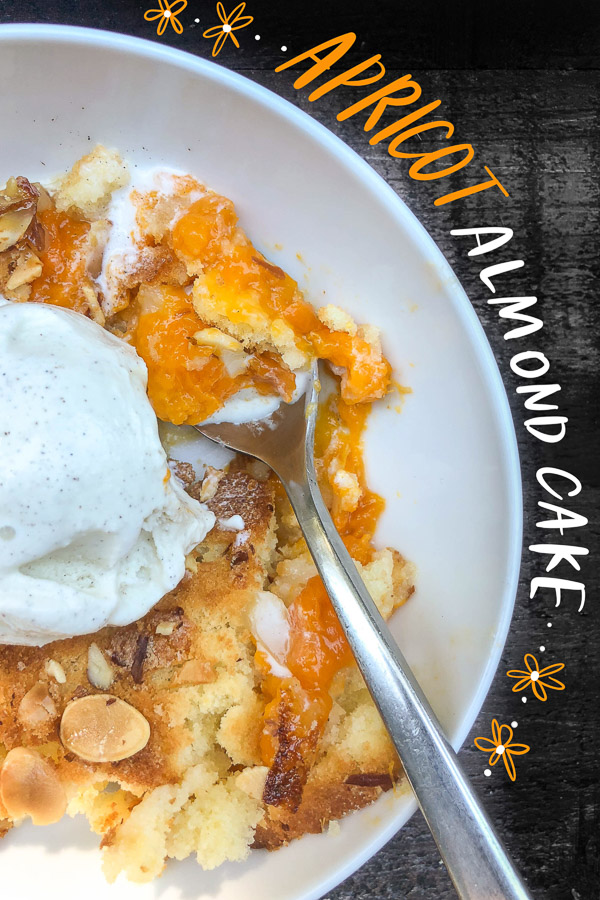 I had an old photocopy of this cake in a stack of papers.
I have no idea what year I photocopied it, but there it was sitting on my desk.
For weeks I thought about the cake. Apricots were on a few of my grocery lists but all of my trips to the grocery store were fruitless. None of the apricots I saw were ripe and they were too expensive to justify less-than fruit.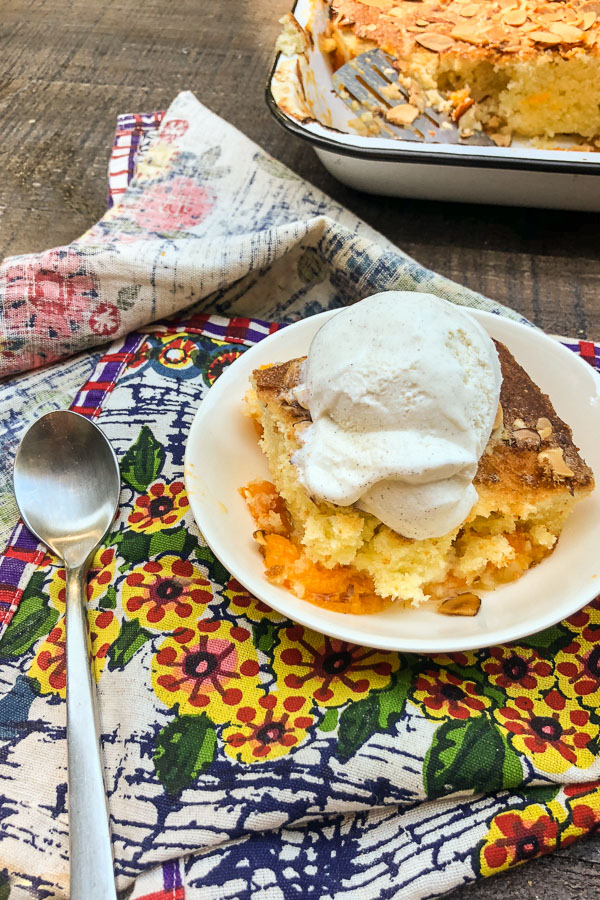 If you're wondering, for the record I say APE-RI-COT. It's not an app to me. It's an ape. What about you?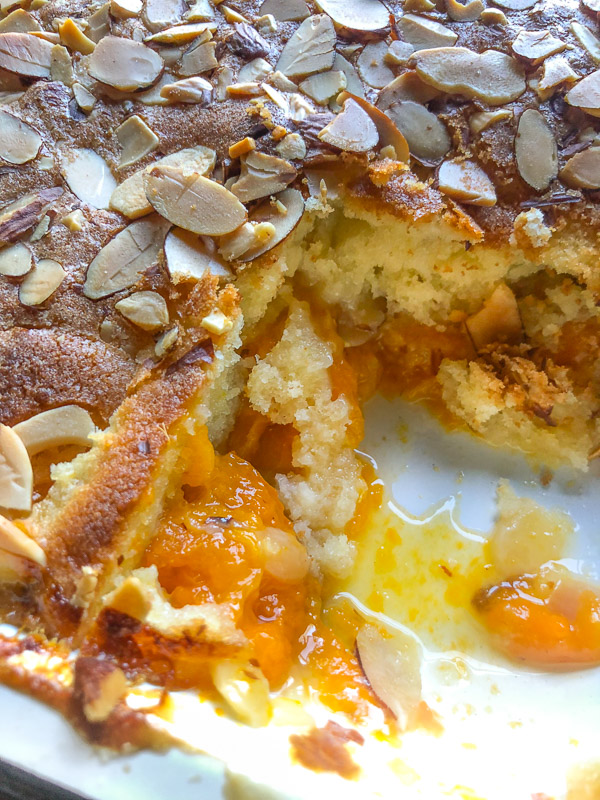 So, yeah…no APE-RI-COTS that I liked in the stores and then….
I got a text message from a friend of a picture of a ton of apricots from her tree that said, "WANT SOME?!!"
I was seriously just looking at the recipe when she texted.
Yes, I do!  THANK YOU VERY MUCH. And I made that cake and it was GOOD.
When the moment presents itself, make this Apricot Almond Cake.
It's nice served warm with vanilla ice cream.
You'll love those juicy apricots mixed with the light cake and crunchy toasted almonds.
It's kind of like a pineapple upside down cake meets a cobbler.
Now friends, who has a fruit tree to share with me??! TEXT ME. I'll bring you cake.
Gather your ingredients: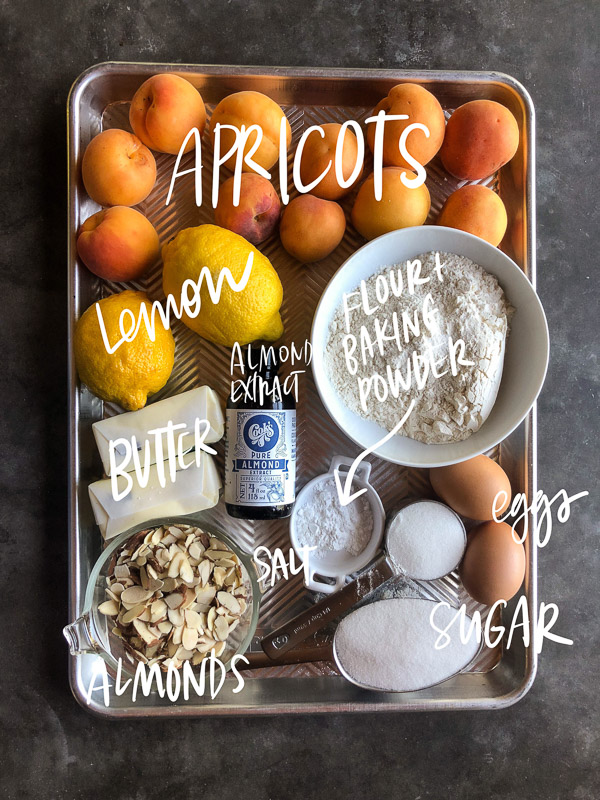 First, we are going to toss the apricots with sugar, lemon zest and some of the almonds.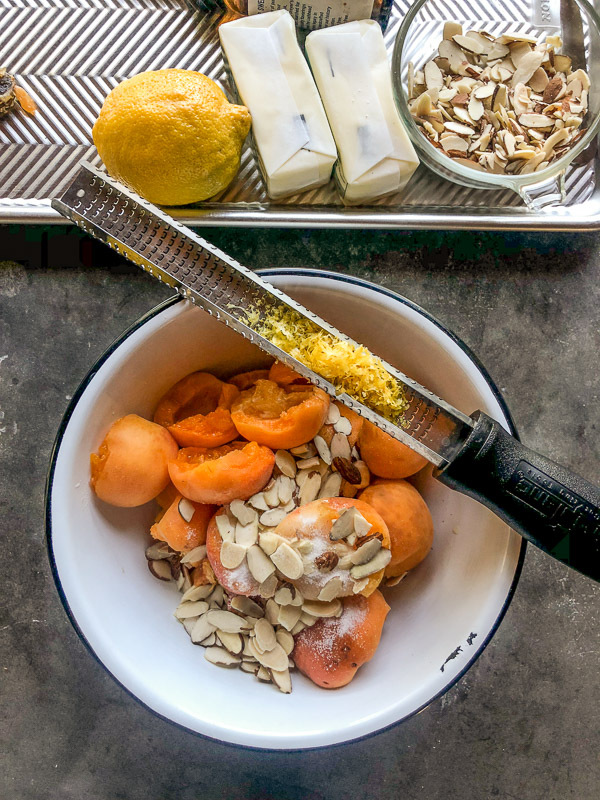 YES.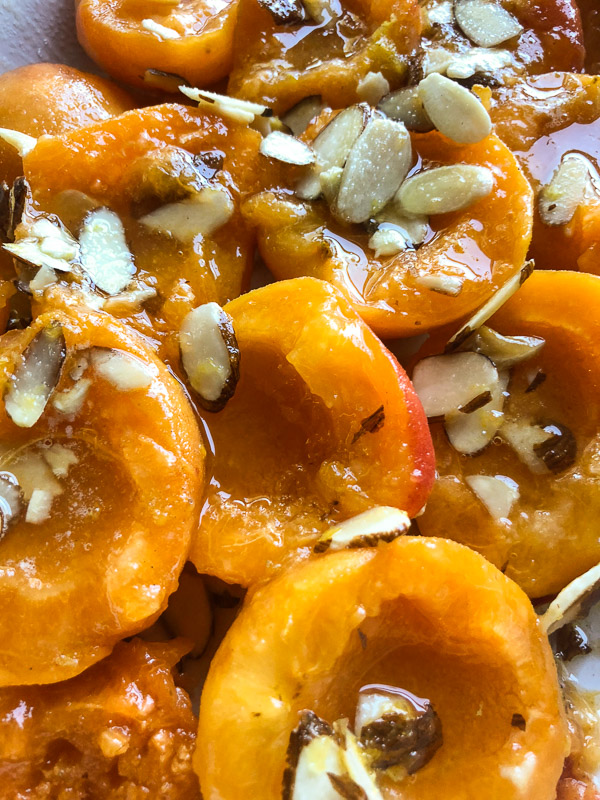 Put the apricots on the bottom of a 9 x 13 pan treated with cooking spray.
Is treated the right word? Sprayed?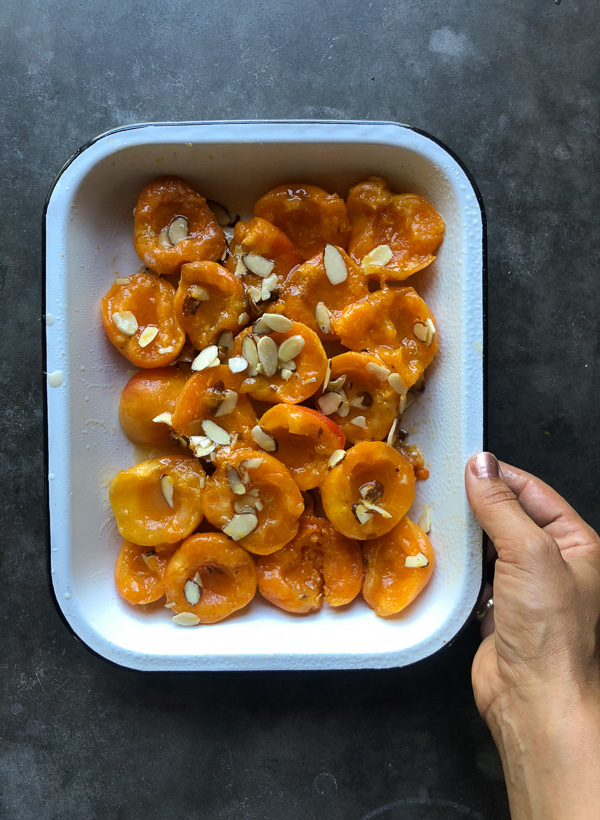 Now we make the cake part. Sugar and butter gets creamed. Lemon zest goes in followed by eggs.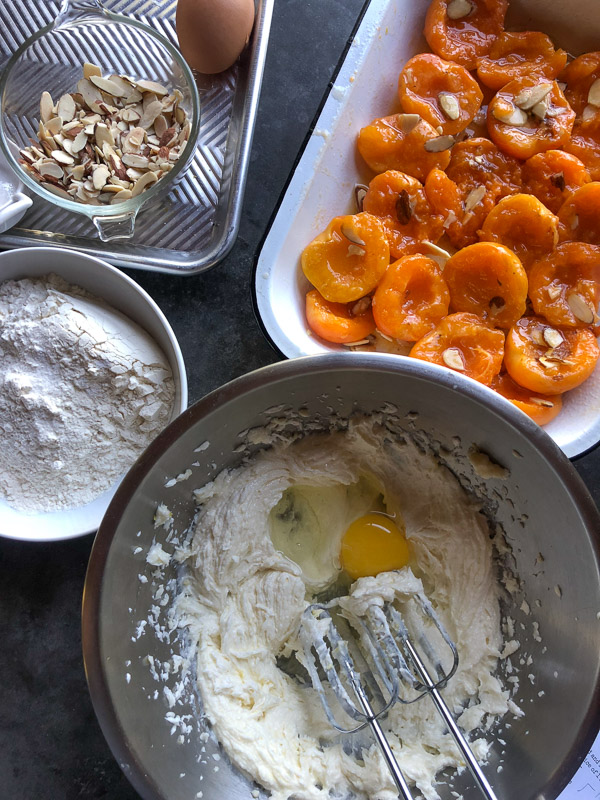 Boop!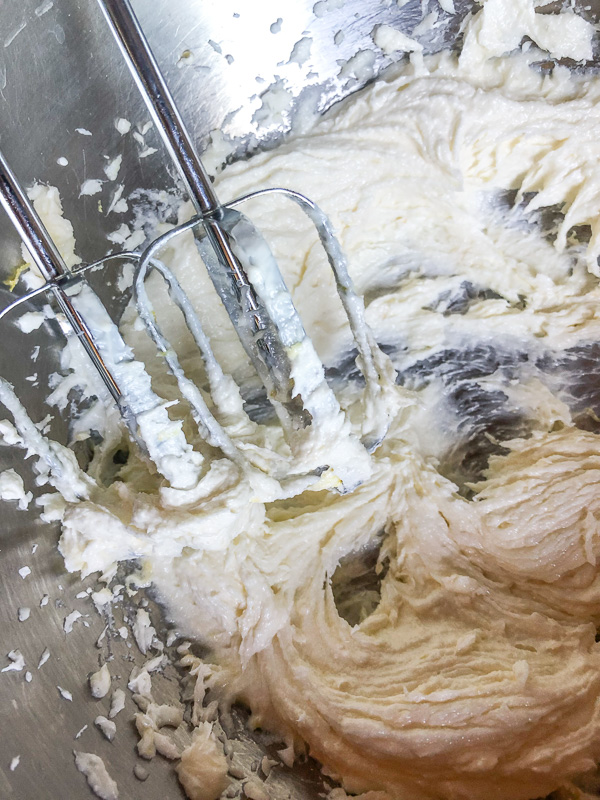 Dry ingredients come into play. Batter is ready.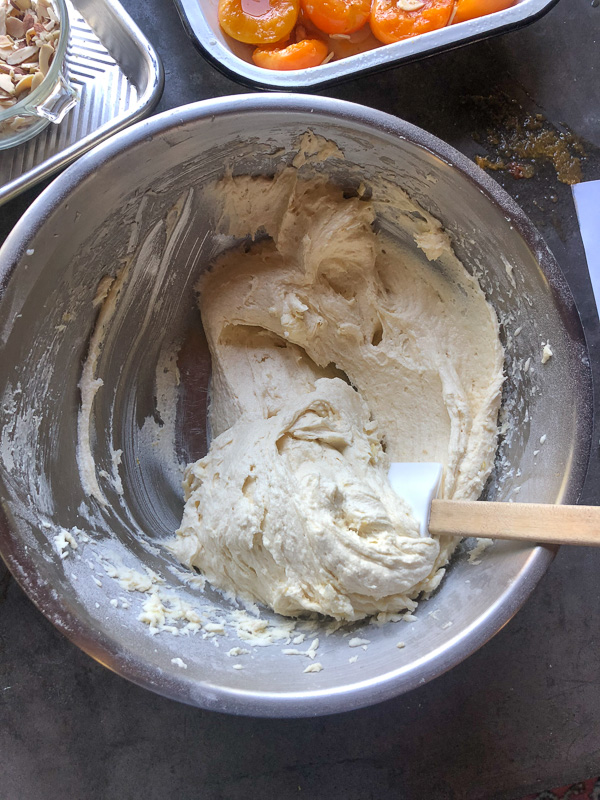 We toss some of the almonds in sugar. They will go on top.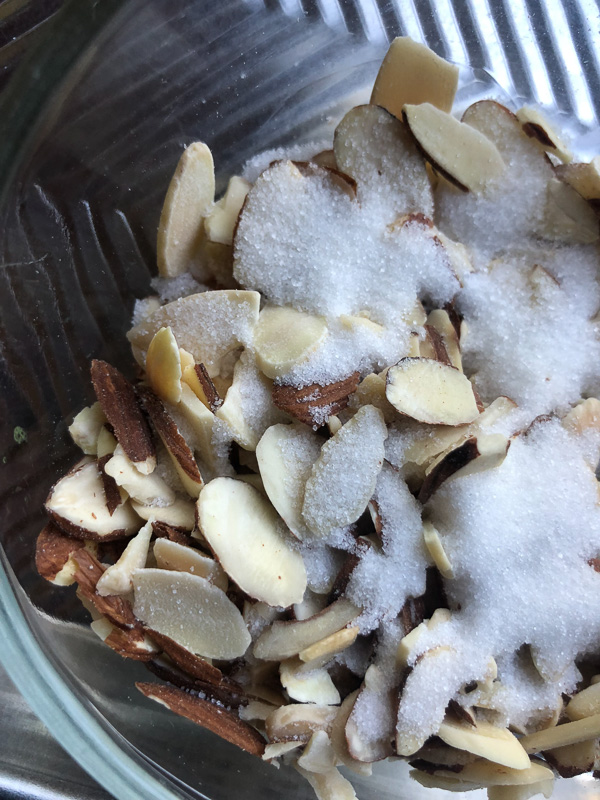 Spread that batter on top.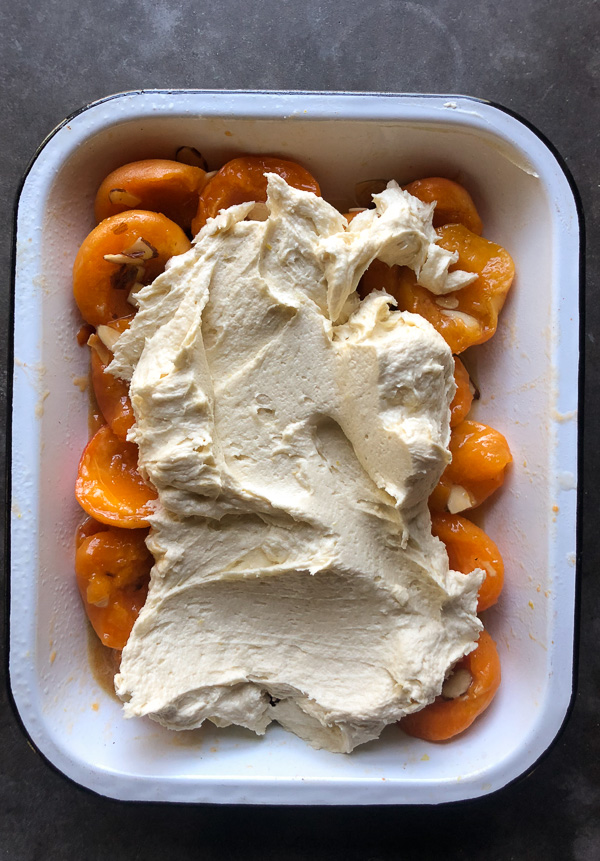 Almonds on!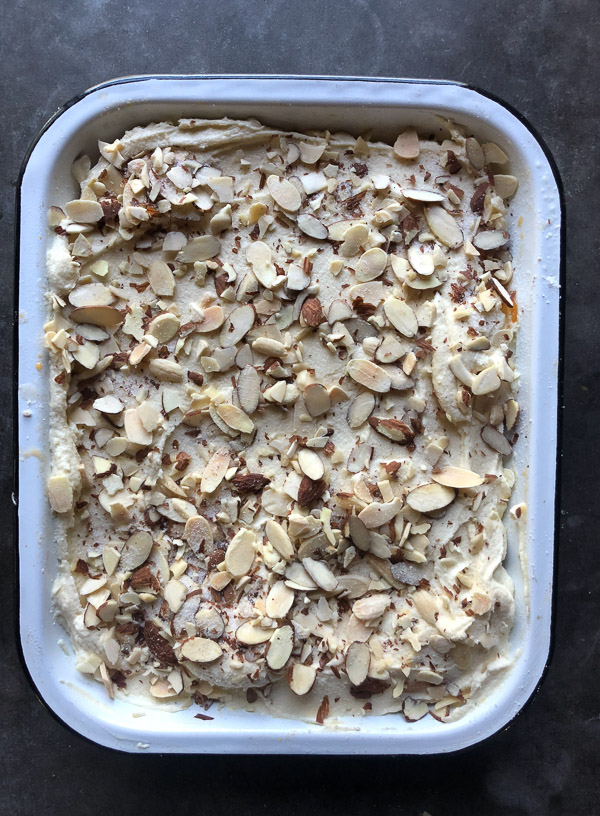 Check out this baked beauty!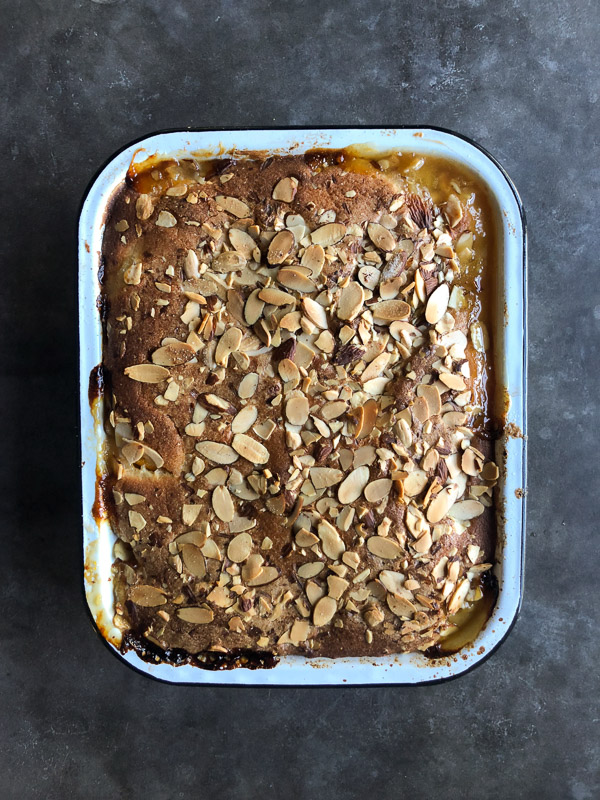 Especially THIS PART!!!!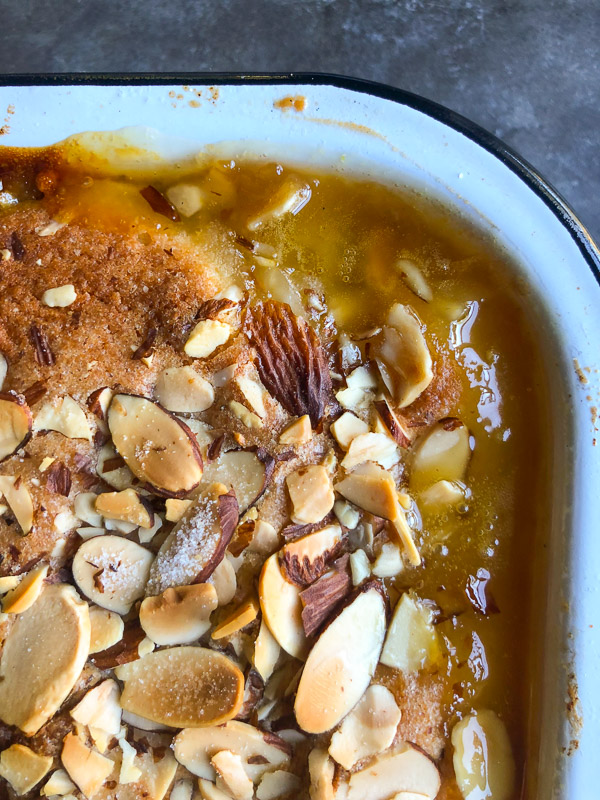 Serve it up warm with your favorite vanilla ice cream.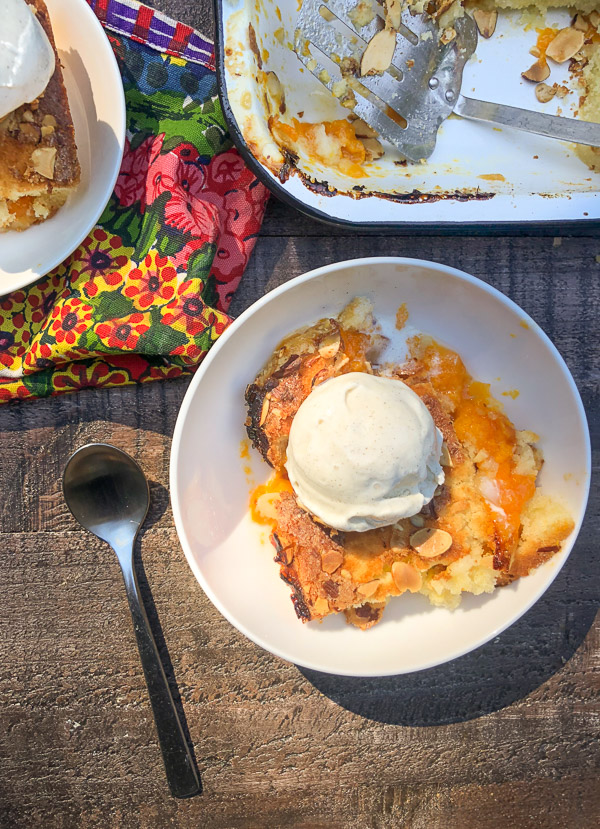 We're enjoying the leftovers for breakfast this week!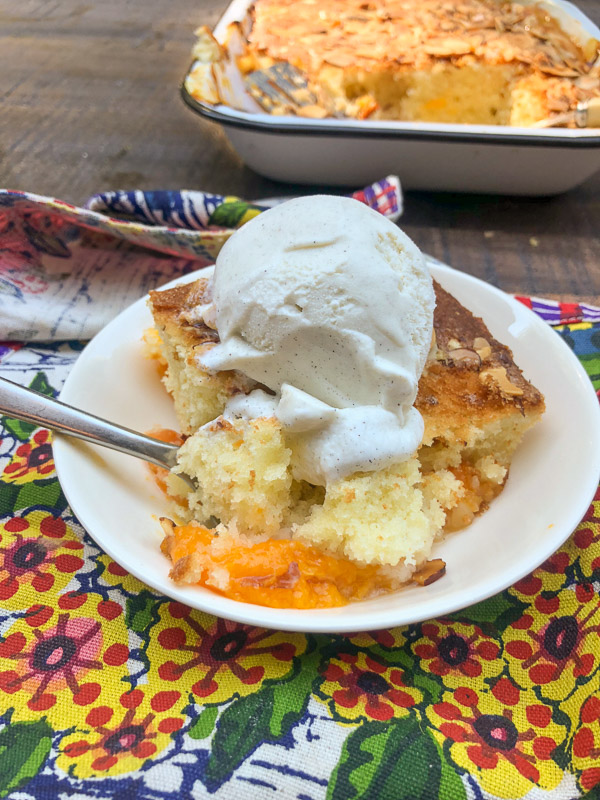 If you've got a bunch of apricots to use up, try the following recipes!
Apricot Almond Cake

serves 6-8

recipe adapted from Cooking in Color

for the apricots

8-12 ripe apricots, pitted and halved
1 tablespoon lemon zest
3 tablespoons water
1 teaspoon almond extract
1/4 cup sugar
1/4 cup slivered almonds

for the cake

1/2 cup unsalted butter (2 sticks), softened
1/2 cup sugar
1 tablespoon grated lemon zest
2 eggs
2 teaspoons almond extract
1  1/4 cups all-purpose flour
3/4 teaspoon baking powder
1/4 teaspoon salt
3 tablespoons lemon juice

for the topping

1/2 cup slivered almonds
1 tablespoon sugar

Preheat oven to 350F

Spray a 9 x 13 baking pan with cooking spray. Set aside.

Combine apricots with 1 tablespoon lemon peel, water, almond extract, sugar and almonds in a medium bowl.  Line the bottom of the prepared baking pan with apricots.

With a hand mixer, cream together butter, sugar, 1 tablespoon lemon zest in a large bowl until soft and fluffy. Gradually add eggs, one at a time. Followed by the almond extract, flour, baking powder, salt and lemon juice. Mix until ingredients are well combined. Batter should be a soft, spreadable consistency.

Toss remaining almonds with 1 tablespoon of sugar in a small bowl.

Cover the apricots with the batter, top with sugared almonds. Place in the oven and bake for about 30-35 minutes, or until firm to the touch. Serve cake warm with your favorite vanilla ice cream.